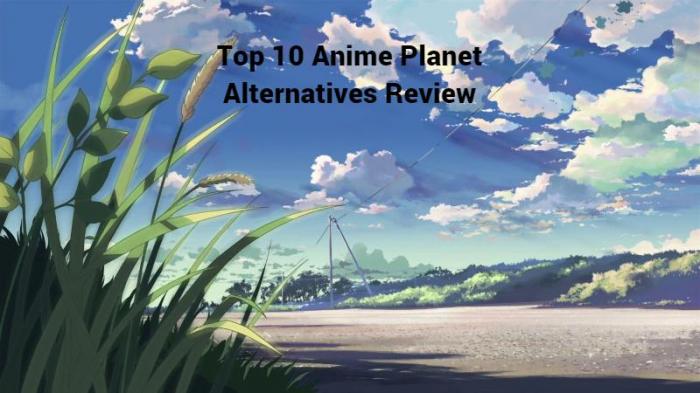 Anime is one of the biggest types of media or type of art we have in the world. Even though anime is primarily popular as shows, they also have immense popularity as games, movies, and most of all, images. Not to mention that avid fans of anime are responsible for a lot of fan-made videos giving fans a different perspective on various anime scenes. For any anime fan, the name anime planet or anime-planet must be very familiar. They are one of the most popular platforms for everything related to anime and manga. A lot of anime planet characters are known to casual fans as well. Anime fans love to set up their profile picture with their favorite anime characters. You can do so too with tools provided by VanceAI, which is an online tool to improve image quality.
Get High-Quality Anime Image with Anime Upscaler
The VanceAI Anime Upscaler is a special type of image enlarger and enhancer for anime images. This tool is perfect for users who would like to upload an anime image as their wallpaper, profile picture, cover, or anything else for that matter. The Anime Upscaler is pretty adept at increasing the image resolutions and also increasing its quality at the same time. The image enhancer online can push your image all the way to 4k as well.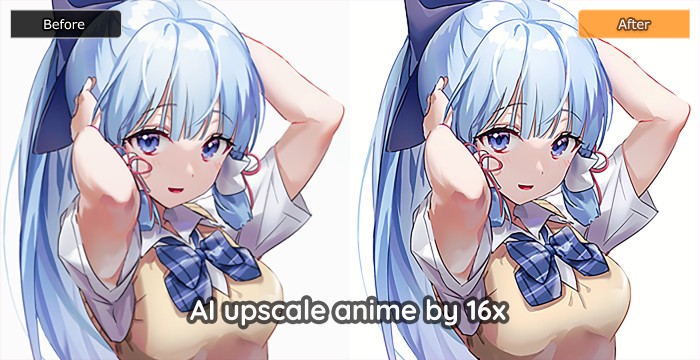 This is largely possible due to the excellent AI and Machine Learning based algorithms that VanceAI implements in all tools. As a result, you could even just take a screenshot while watching anime on a small screen and use this app to make it a complete 4k wallpaper.
With that said, you can also make use of a variety of other tools provided by VanceAI. This online application offers useful tools such as color correction, image sharpening and denoise, photo to sketch conversion, and more to edit images in many ways. You can use VanceAI tools online or through the API version. When it comes to payments, you have options there as well. The free account will give you three image credits per month for free. The paid options start from just $4.99 per month for the annual plan. You can get great benefits like batch processing by getting a paid subscription.
How to Use Anime Upscaler
In this short guide, we will take a look at how to upscale anime images by using the AI Anime Upscaler. This is an online AI based tool, so it's not really complicated.
1. First, click on the link given to get to the webpage of the tool. Once there, use the Upload Image option to proceed ahead.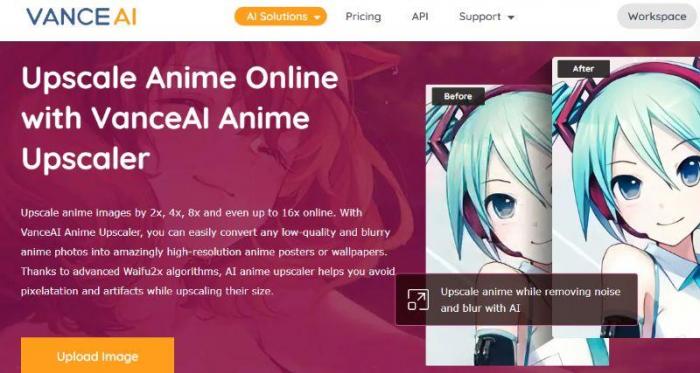 2. Here, you can upload images, check image credits, and more. Upload an image and click on Start to Process. The tool will upscale your image in a bit.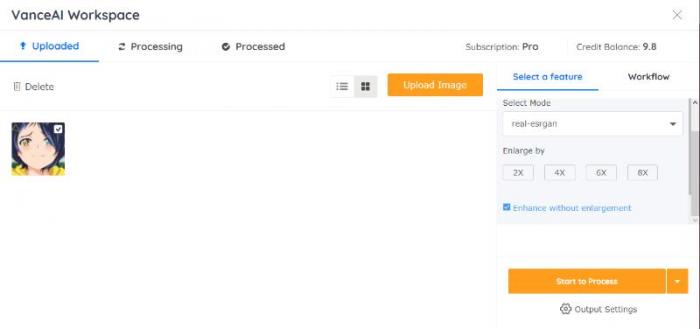 3. Go to Processed > Preview > Download Image to save the image in your device.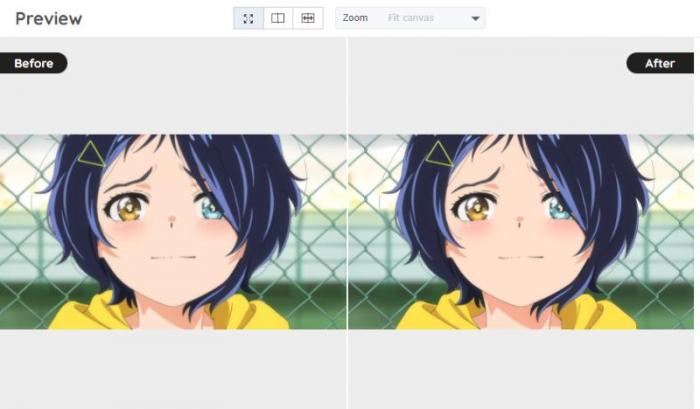 That's it, you now have the wallpaper you want. It does look easy, doesn't it? Then try to upscale your anime in the pop-up window on the right. Of course, you can also choose to download it directly.
What is Anime Planet?
Anime planet is a platform where you can do everything related to anime, including watching anime online and reading manga online. They have a vast library of anime and manga for you to choose from and an easy to navigate UI design. The world of anime and manga is huge and anime planet makes sure to take advantage of that. When you scroll down the home page, you will see a lot of divisions useful for navigation. Visit Here!
You can see popular anime of the week, best winter anime, newest anime recommendations, and many more. Another great feature of this website is that when you hover over any anime, you can see a complete synopsis of the anime along with the number of episodes and tags. This feature can be helpful especially for newcomers as they try to find a good first anime.
If you want to know how to read manga on anime planet, simply hover over the Manga option on top and click on Read Manga Online. You can also browse the total manga list.
Recommendation on Anime Planet's Alternatives
1. Kiss Anime
Kiss Anime is a popular platform for watching all kinds of anime series, mainstream or otherwise.
Features:
Simple UI design.
Trending anime list.
A wide range of different anime.
Discord channel and other community features.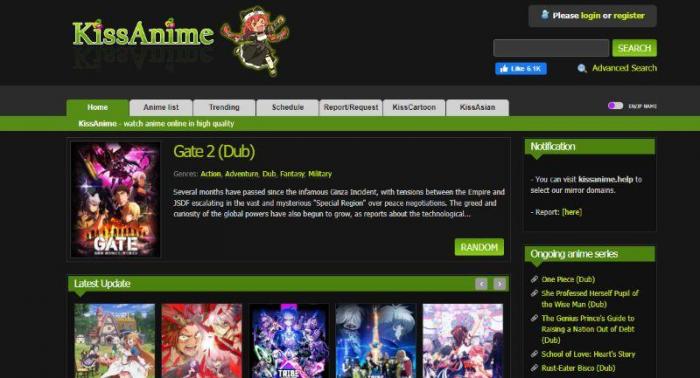 Pros:
Easy to use.
Free to use.
Popular platform for all anime series.
Cons:
Unresponsive at times.
Other features are average.
2. My Anime List
My Anime List is an online hub for anime and manga related content. It also contains the latest news from the industry pertaining to anime and manga. If you like, have a try!
Features:
News section for the industry.
Anime and manga online.
Displays latest events relating to anime and manga culture.
Top rating and upcoming anime lists.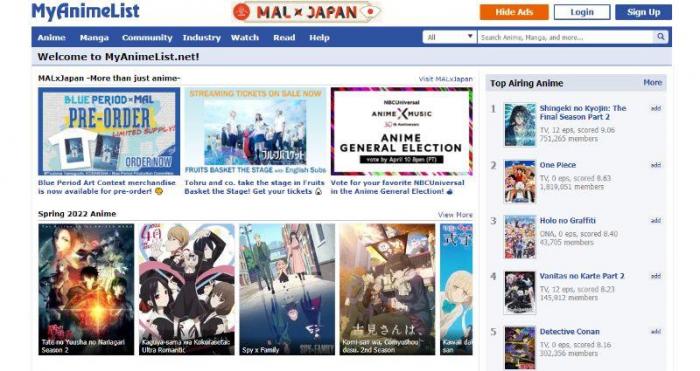 Pros:
Top anime lists.
Anime industry and culture news.
Responsive website.
Cons:
Cluttered UI design.
Difficult to navigate.
3. Simkl
Simkl is an online streaming service that not only includes anime, but also other popular kinds of shows and offers VPN as well. Try it here!
Features:
Includes movies, anime, shows, and more.
Offers VPN and similar services.
Applications for users and API for developers.
Notifications for when a new episode or movie is released.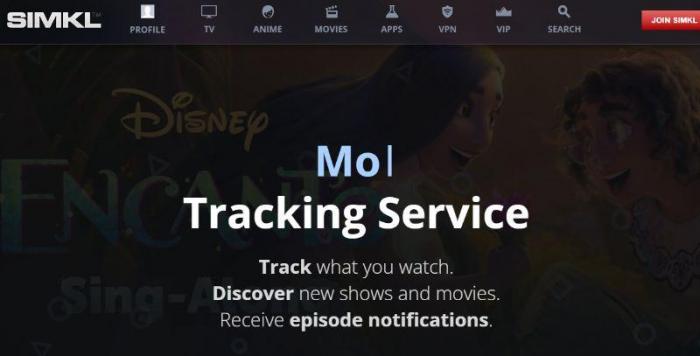 Pros:
Multiple entertainment mediums.
Other features such as VPN and notifications.
Free account.
Cons:
Limited list of anime.
Streaming issues.
Unresponsive UI.
4. Anilist
Anilist is a modern anime platform with trending anime lists and a decent amount of community features.
Features:
Forums for users where they can discuss anime and manga.
A minimalist designed UI that loads really quickly.
Anime popularity tracking features and similar.
Trending anime lists and more.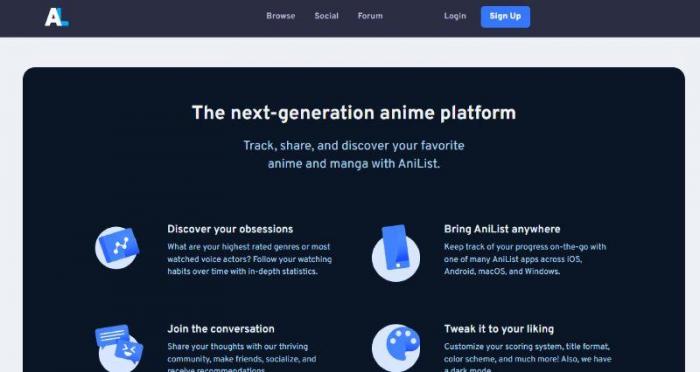 Pros:
Customization features.
Great UI design.
Ratings and trending anime.
Cons:
Not an extensive list of anime.
Only shows the latest episodes.
5. Kitsu
Kitsu is a community based mobile application that focuses on users interacting with the community and discovering new anime and manga.
Features:
Community based mobile app design.
Keep a personal track of the anime you have watched so far.
Share the amount of anime you have watched with friends.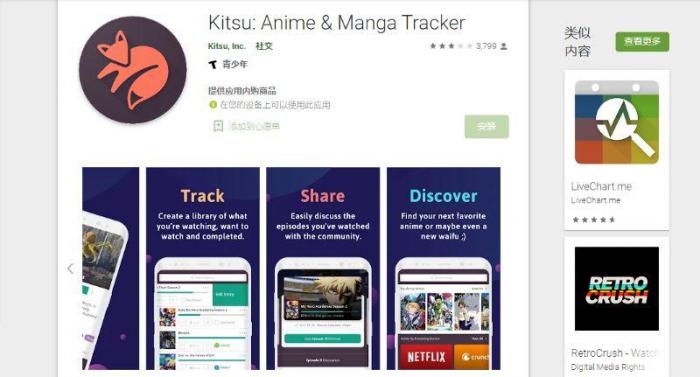 Pros:
Great for finding new anime fans.
Great app design.
Works well on mobile.
Cons:
Not suitable for watching anime.
No manga features.
6. AniDB
AniDB, or in other words, Anime Database is an online platform designed by the fans for the fans, offering anime to fans for free.
Features:
Other anime content such as collections, songs, characters, and more.
Contains anime from China and Korea as well.
Detailed information about anime.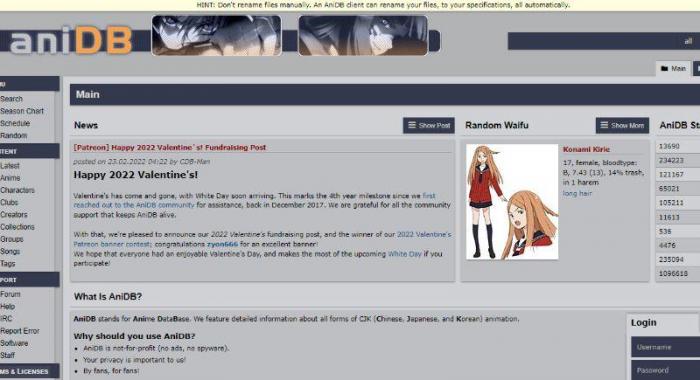 Pros:
Detailed info about anime.
Easy to use.
Anime planet characters feature.
Cons:
The UI can be better.
Needs more anime series.
7. Kenmei
Kenmei is primarily a manga reader tracker application online that deals with all kinds of manga you have read and want to.
Features:
Cross site tracking to ensure all the updates are in place and authentic.
Smart suggestions to give you a better idea about each manga website.
Safety protocols for all users.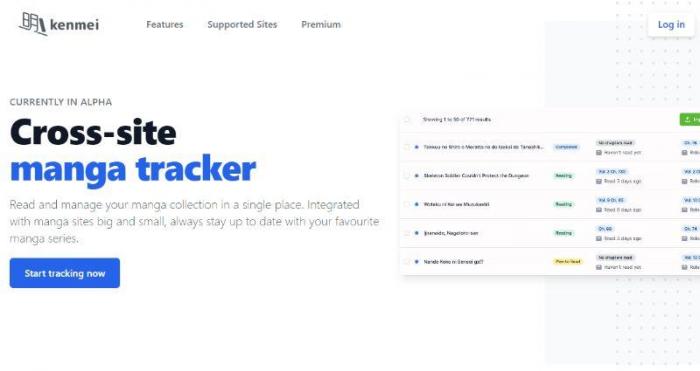 Pros:
Great design.
Useful features.
Cons:
Can be buggy.
Takes time to set up.
8. Annict
An easily accessible platform for watching anime online.
Features:
Tracking and wishlist features for registered users online.
All the latest anime given on the home page.
Multiple options for each anime.
Pros:
Latest anime can be found and watched quickly.
You choose how you deal with watching each anime.
Simple to use.
Cons:
Language issue.
Takes time to load.
9. Anime News Network
This multi-region platform gives you all the latest from the anime and manga world, be it an episode or some news. Visit here!
Features:
News from all over the anime world with some interesting features as well.
Multi-region supports covering all the major regions.
Covering games, music, shows, and more.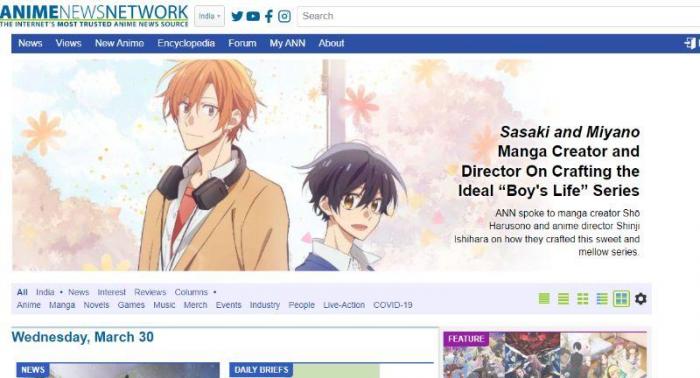 Pros:
Covers various aspects of anime.
Interesting features and articles.
Cons:
Difficult to navigate.
Too cluttered.
10. Aniwatcher
An online platform that features an extensive list of anime series for you to watch for free.
Features:
Features movies, cartoons, and other kinds of mediums as well.
A comprehensive ongoing series list.
Features trending episodes from various anime series.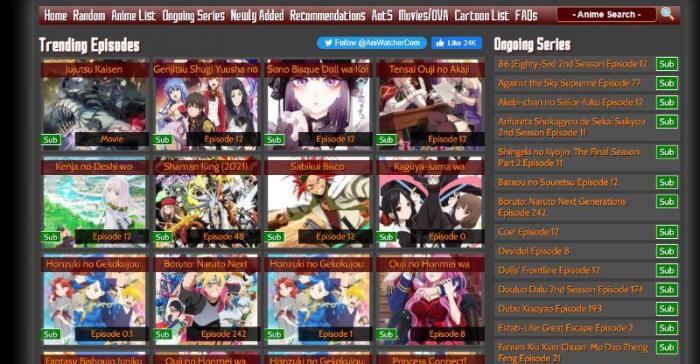 Pros:
Offers a detailed list.
Loads quickly.
Cons:
The UI can be improved.
A separate list of popular anime would help.
FAQ
How to read manga on anime planet?
You can simply visit the website and go to the top corner. Hover over the Manga option and click on Read Manga Online. Otherwise, you can also click on the Browse option and search for the manga that you want to read. Click on the manga to start reading.
Conclusion
Anime planet is a really great website that gives you all the anime and manga content you need. There are times when websites can be down, however, and it never hurts to have a bunch of websites that you can use instead. Also, with the anime upscaler tool, you can use any anime screenshot or picture as your wallpaper. Read more: 10 Must-See Japanese Anime Movies In 2022
Do you find this post helpful?