Regardless of the type of content we post on social media, the first impression is usually visual. When we look at a profile, we all know that the profile image is the first thing we see and judge. If the photo you chose isn't illustrative or eye-catching in this age of divergent attention, you risk missing out on the opportunity to make an excellent first impression.
Others will get a sense of who you are based on your profile photo. As a result, you should be careful when choosing an image. They always discuss their thoughts on the WhatsApp profile image when people meet. Therefore, others will get an impression of you based on your profile photo. As a result, the profile photo should be carefully chosen.
VanceAI now also launches its software version. VanceAI PC is full-featured desktop software developed by VanceAI that lets you instantly process local photos in bulk with more customization options, which will significantly simplify your workflow and boost your productivity. Free Download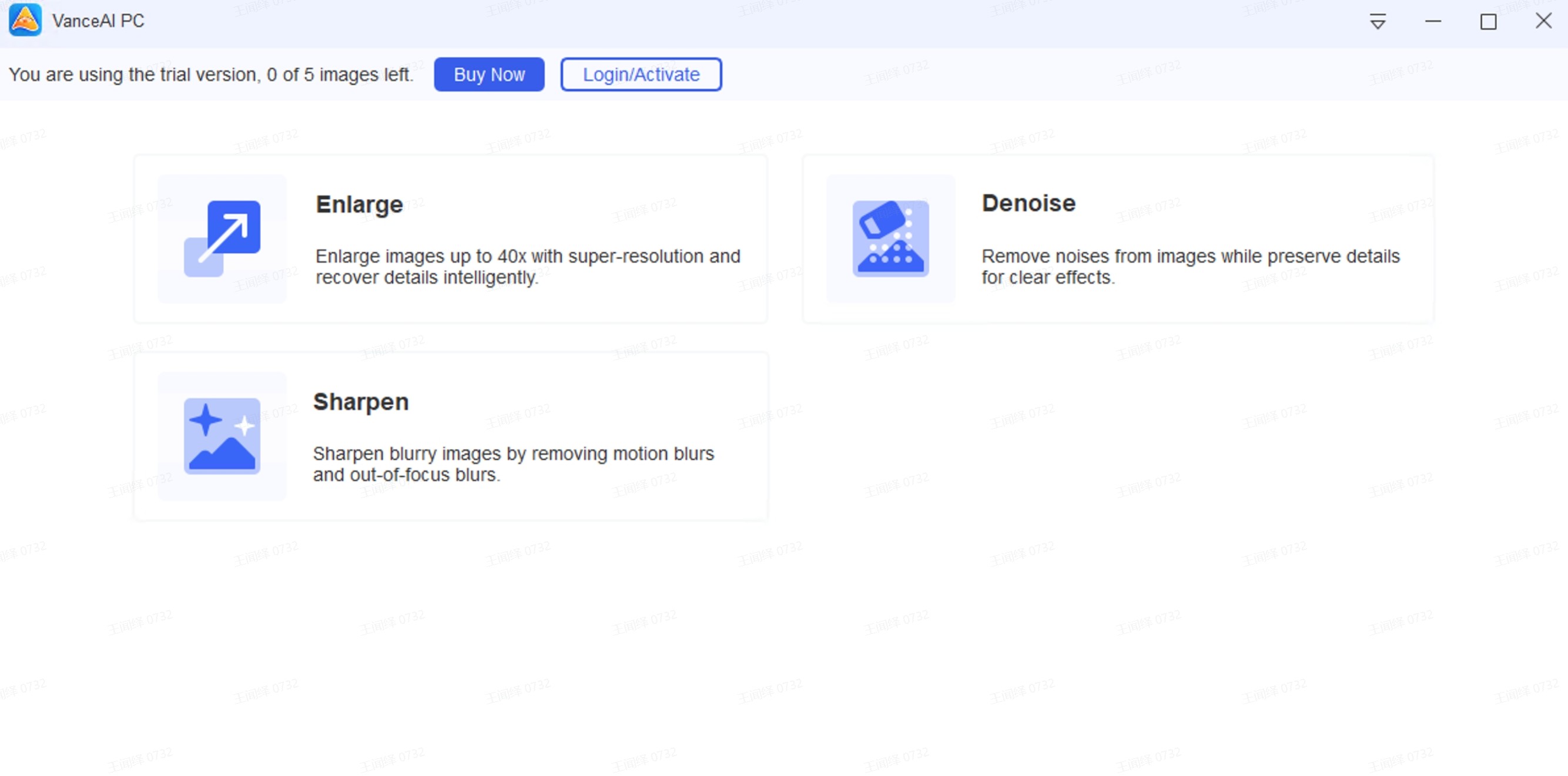 This blog will help you learn how to create your very own Anime Whatsapp DP with photo enhancer. Read on to find out more to refine image!
What is DP in a WhatsApp profile?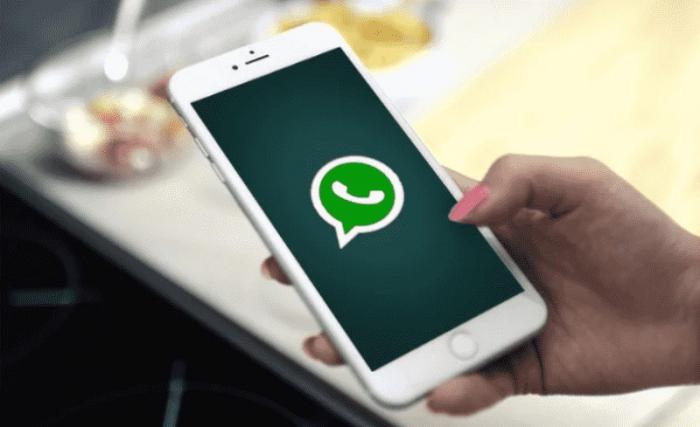 WhatsApp is most likely one of the most widely utilized platforms for various functions. The platform has evolved into a key means of contact with coworkers, friends, families, and others. The app serves as a one-stop shop for all your photo-sharing, video-calling, and other needs. It does, however, allow you to set a Display Picture (DP) or Profile Picture, much like any other platform.
WhatsApp suggests that profile images be at least 192 x 192 pixels in size. It should, however, ideally be 500 by 500 pixels. The image might be in JPG or PNG format. As a result, make sure that the image you send to WhatsApp is square in size to fit properly.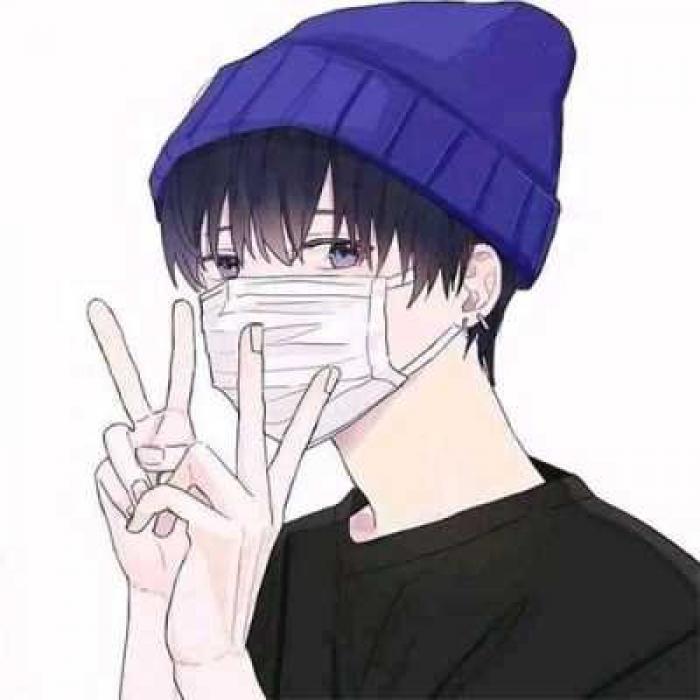 Where to download Anime WhatsApp DP?
Anime is the rage of the town nowadays. With popular shows coming up rapidly, each better than the previous one, people opt for uploading an Anime DP on their Whatsapp profile. Here are a few sites you can make use of to create your very own Anime DP for Whatsapp!
Whatsapp Profile DP Images

This website is an excellent option to surf and download unique Anime images for your Whatsapp DP. It offers a unique blend of animations in various moods and genres. Although some of the images are quite blurred, you get a wide variety of Anime Whatsapp DPs to choose from.
You can always use the VanceAI Anime Upscaler to sharpen it up in terms of image quality! It revamps the image quality by refreshing the pixelated image, let AI make photo HD into Anime Whatsapp DP.
Pros:
A wide variety of Anime images to choose from.
The image is free to download.
Cons:
The majority of the images have low quality.
No standard image size.
Pinterest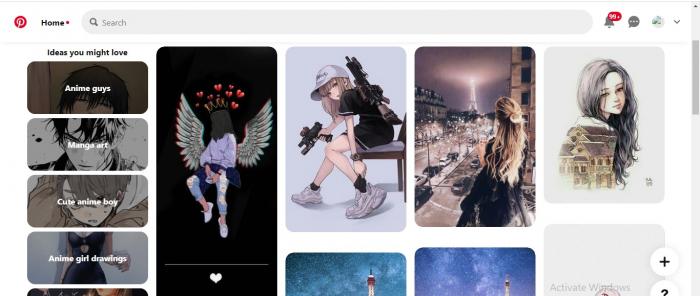 Of course, you can never go wrong with good old Pinterest now, can you? This website can be trusted to provide you with exactly what you are looking for. The image quality is excellent, and you can select your perfect Anime DP for Whatsapp based on categories. What's more, all the images can either be saved directly on your Pinterest profile or can be downloaded onto your device.
Pros:
Images are categorically available.
Good resolution of most images.
Cons:
No control over image layout.
It is not easy to find an Anime image based on the show's name.
Anime Whatsapp DP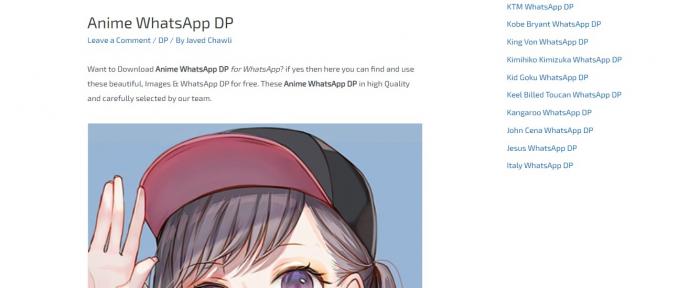 This website is a great option if you want to surf Whatsapp Anime DPs according to the particular Anime genre. There is a great variety of images to choose from, each of which is downloadable to your device.
Pros:
Images available according to specific Anime genres
The website is user-friendly.
Cons:
No fixed image layout.
Several images have low quality and are blurred.
Good Morning Images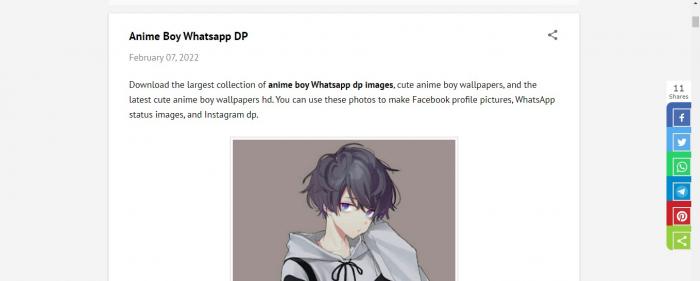 This website is great for you if you want to share your Anime pictures with the world and utilize them as your Whatsapp DP. There is a great variety to choose from with excellent image quality.
On the right, you can see several social media handles on which you can share your picks for everyone to see. Furthermore, the website is updated quite regularly, so you do not need to worry about surfing outdated Anime images.
Pros:
Social media handles are available to share your top Anime picks.
Images are regularly updated, with the new Anime given priority.
Cons:
Images are uploaded randomly without any sense of categories.
No fixed image layout. Some images are smaller/larger than others.
News Share

News Share is another great option to find your perfect Anime Whatsapp DP. The images are free to download with excellent resolution.
You also have the option to share your choices of the Anime images available on your social media handles. However, there are no fixed categories under which the images are arranged, so you might need to scroll through several options before finding your perfect match.
Pros:
Images are free to download with great resolution.
Standard image size may not require any crops to fit your Whatsapp DP.
Cons:
No particular categories are available for image selection.
Too many ads on the web page.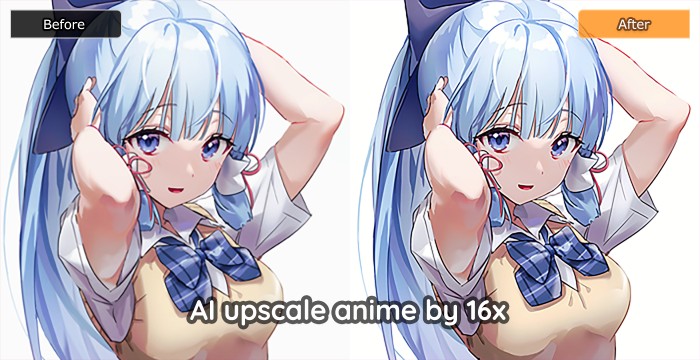 The necessity for tools to improve animation quality is taken into account by VanceAI. Therefore, it created the AI Anime Upscaler and kept its features up to date in real-time to meet customer requirements and improve the product.
For non-professionals dealing with anime photos, the true role gives a more regularly utilized option.
Professional anime artists and designers, on the other hand, prefer to employ the waifu mode. Furthermore, the newly improved feature can now analyze digital anime images and photos shot with a camera.
Let's look at the before/after results of using this tool.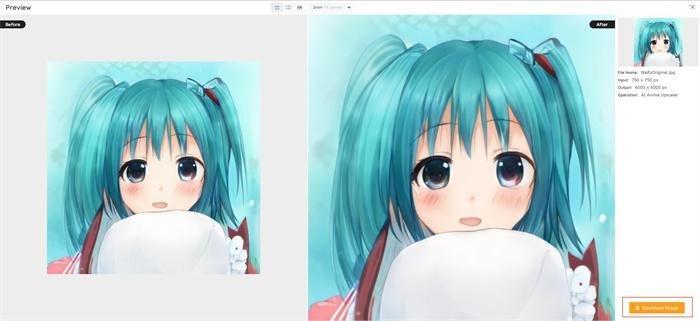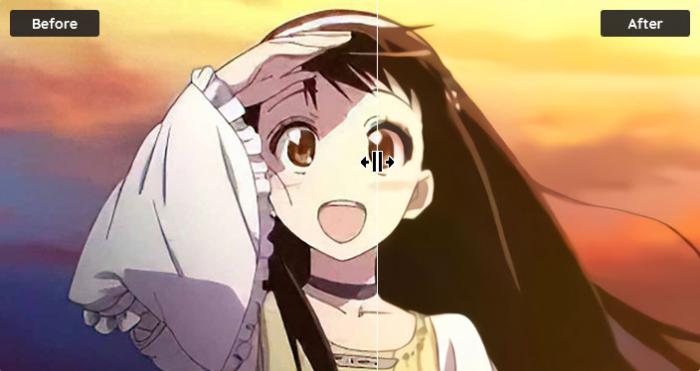 You can see the result of using the VanceAI Anime Upscaler gives a smooth yet sharp finish to the image. The harsh Anime outlines are dulled out not so much as to compromise the image quality. The colors in the image are more vibrant and definitely grab the eye immediately. If you are interested, you can try to upscale your anime now or download it directly from the pop-up window on the right.
Conclusion
People use WhatsApp for a variety of reasons, and the first thing that builds an impression of you is your Display Picture. As a result, you must choose a fantastic profile image with attention. We recommend that you use an appropriate image for your target audience. The above resources will enable you to find a cool Whatsapp Anime DP perfect for you and your audience! Read more: Alternatives to Selfie2anime That Transform Selfie Into Anime 2022
FAQs
Q: What is the DP size of WhatsApp?
Ans: WhatsApp suggests that profile images be at least 192 x 192 pixels in size. It should, however, ideally be 500 by 500 pixels. The image might be in JPG or PNG format. As a result, make sure that the image you send to WhatsApp is square in size so that it will fit properly.
Q: How to set DP in WhatsApp?
WhatsApp and select More options > Settings from the drop-down menu.
Select your profile photo by tapping it.
To choose an existing photo, tap Gallery, or take a new photo, tap Camera.
If you already have a profile photo, you can delete it.
You can also utilize an anime upscaler to improve the quality of your Whatsapp DP.
Do you find this post helpful?
Yes
No