VanceAI has launched its AI Product Image Generator that offers AI solutions for the e-commerce industry, like generating professional backgrounds for product images.
We take time to browse our social media platforms first thing in the day or even in the midst of our busy schedules. Have you noticed that accounts with unique avatars attract our attention more? The importance of avatars is evident from the fact that they are the first impression that we present to our social circle, which is also an indispensable step in every social media software. So how to find our own unique avatar among all the ordinary ones? As the name implies, free AI Avatar generators use artificial intelligence algorithms to help us create various-style avatars, be it a comic book, cartoon, or pencil-drawing style.
Now, with a wide range of free AI Avatar generators, you can create your own unique avatars. This guide will show you some of the different styles of avatars generated by AI, how to make your own avatar, and some of the recommended AI Avatar creators for you to choose from.
Why Do You Need An AI Avatar Creator?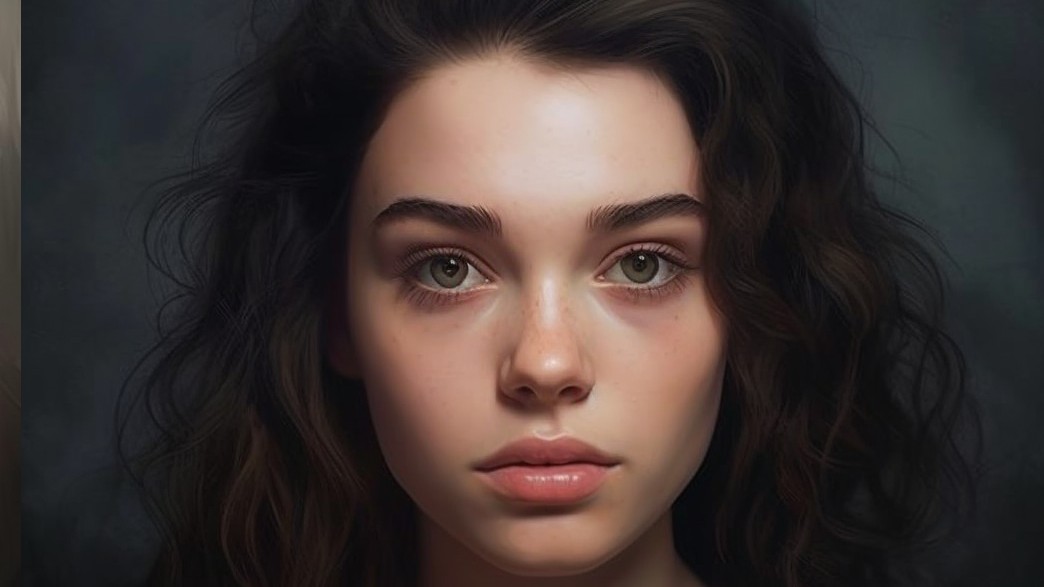 Entertainment: AI avatar creators can be used in the entertainment industry to create realistic or stylized digital characters for movies, video games, and virtual reality experiences.
Marketing and advertising: AI avatar creators can be used to create personalized avatars that represent a brand or product, or to create interactive digital experiences that engage with customers.
Social media and communication: AI avatar creators can be used to create personalized avatars that represent individuals in social media or chat applications, which can enhance online communication and make it more engaging. More interestingly, there are also some popular Vtuber Maker which use similar technology. Try it if you like.
AI Avatars in Various Styles
After understanding AI Avatar creators through the above introduction, it's time to see their effects. After all, the magic of AI can only be truly appreciated in practice. The following will show you the vivid avatars made by the AI Avatar creator. They have different styles, including Anime style, Cartoon style, Digital style, PFP style, NFT style, and Pencil-drawing style. Besides that, more people also seem to be interested in AI Face Generator. You can know more from the link.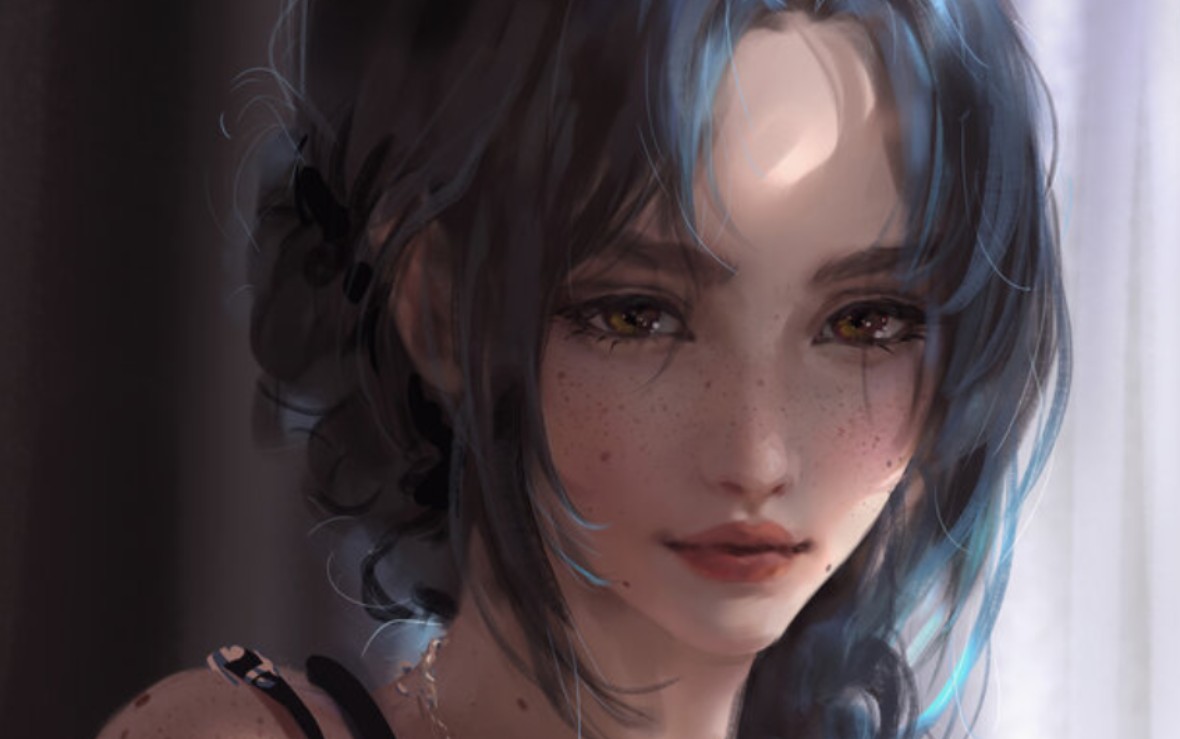 Digital Avatar
In digital design, an avatar is a virtual representation of a person or an alter ego of the user. It is commonly used as a profile photo. And Digital Avatar can also be used as a brand logo or a company's digital mascot. A digital avatar can showcase your unique personality and make you stand out among other avatars.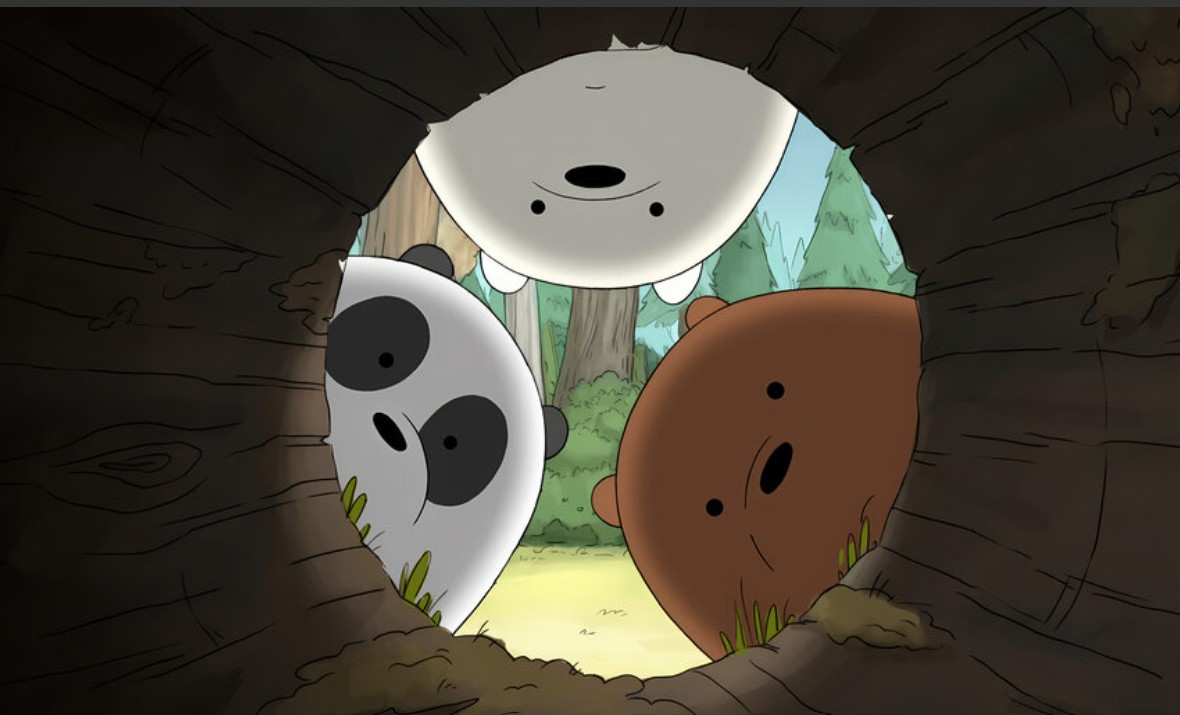 Cartoon Avatar
The cartoon avatar is cute and lively, showing your cheerful and humorous personality. The cartoon avatar is easier to showcase friendly and is a great option for opening up social. Especially when paired with the use of the same emoji meme of the cartoon avatar, it may add to show humor.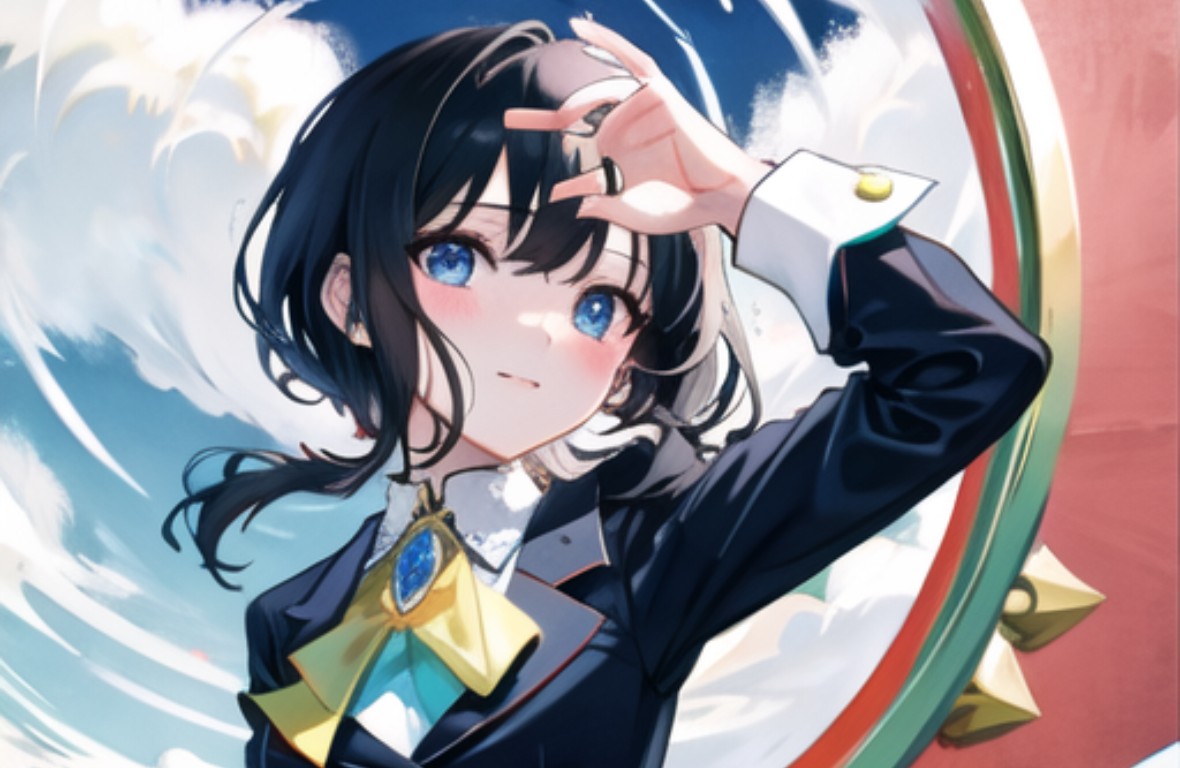 Anime Avatar
Anime avatar is very suitable for those who love anime. You can choose the anime avatar that best resembles your personality, which helps others to get to know you better and express youself. Or you can use Anime Avatar of your favorite anime character, which can help you find like-minded people quickly in online social networking.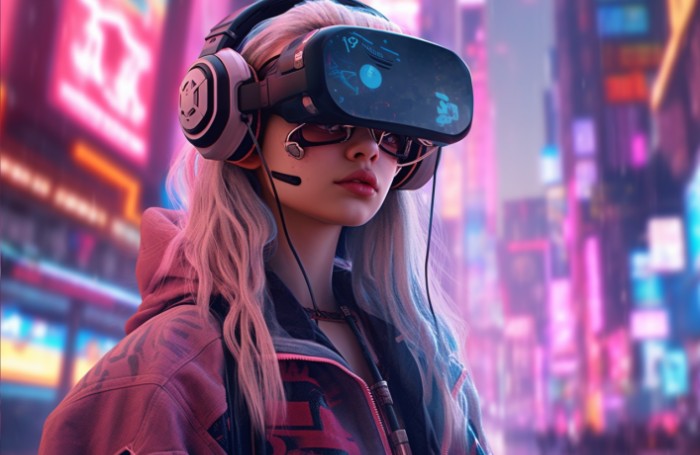 NFT Avatar
NFT Avatars are a type of non-fungible token (NFT) that are used to represent a unique digital identity or avatar. NFT Avatars can be used in various online communities, social networks, or virtual worlds, and are often used as a way for users to express their individuality and creativity. NFT Avatars are different from traditional avatars because they are unique, which makes you more special in the social circle.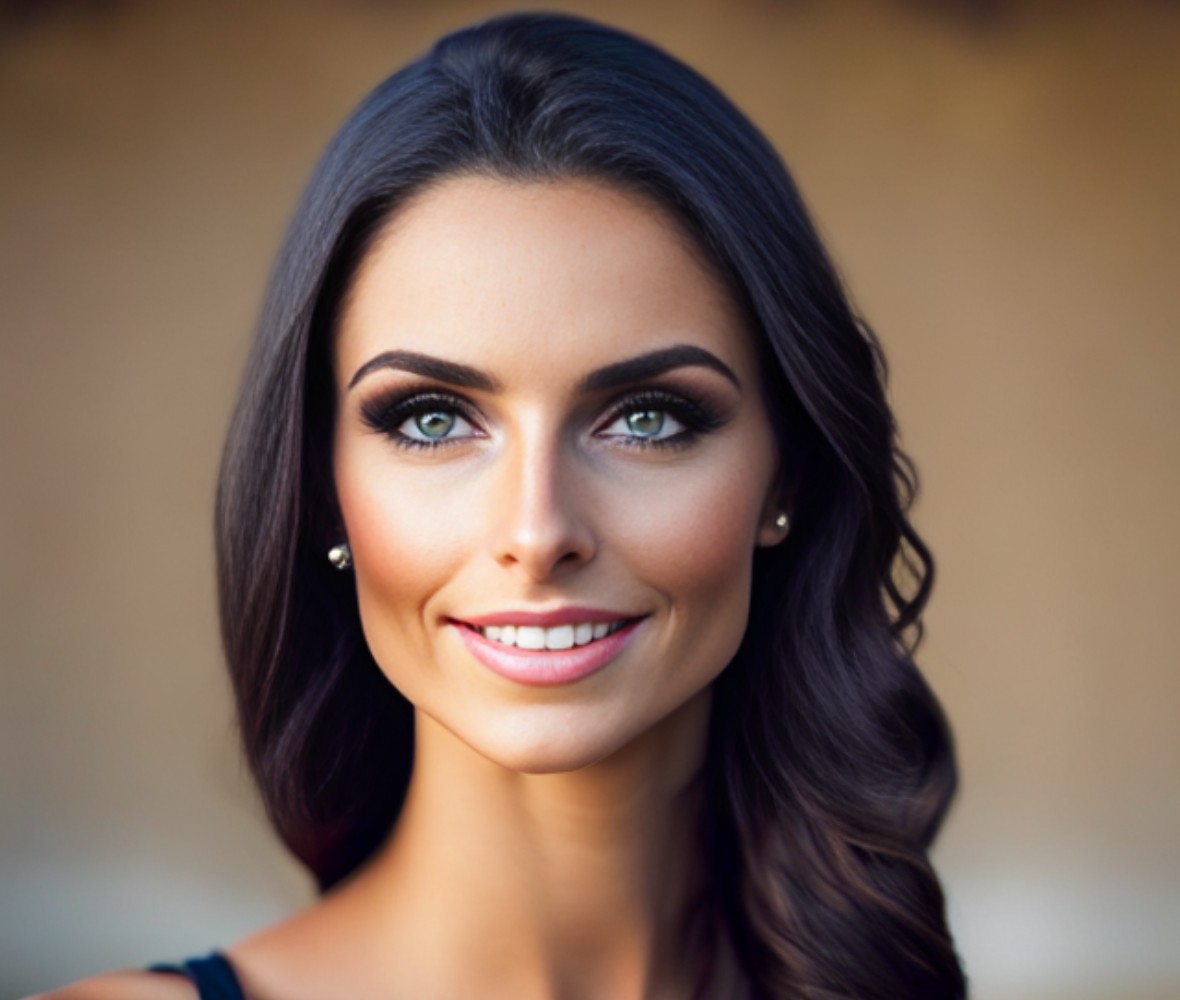 PFP Avatar
"PFP" stands for "Profile Picture," and an avatar is a graphical representation of a user's profile or online identity.  The PFP avatar reflects your unique personality, interests, or your brand. PFP avatar can be beneficial for companies to articulate and communicate their values. Likewise, a PFP avatar can help some bloggers to establish a professional image.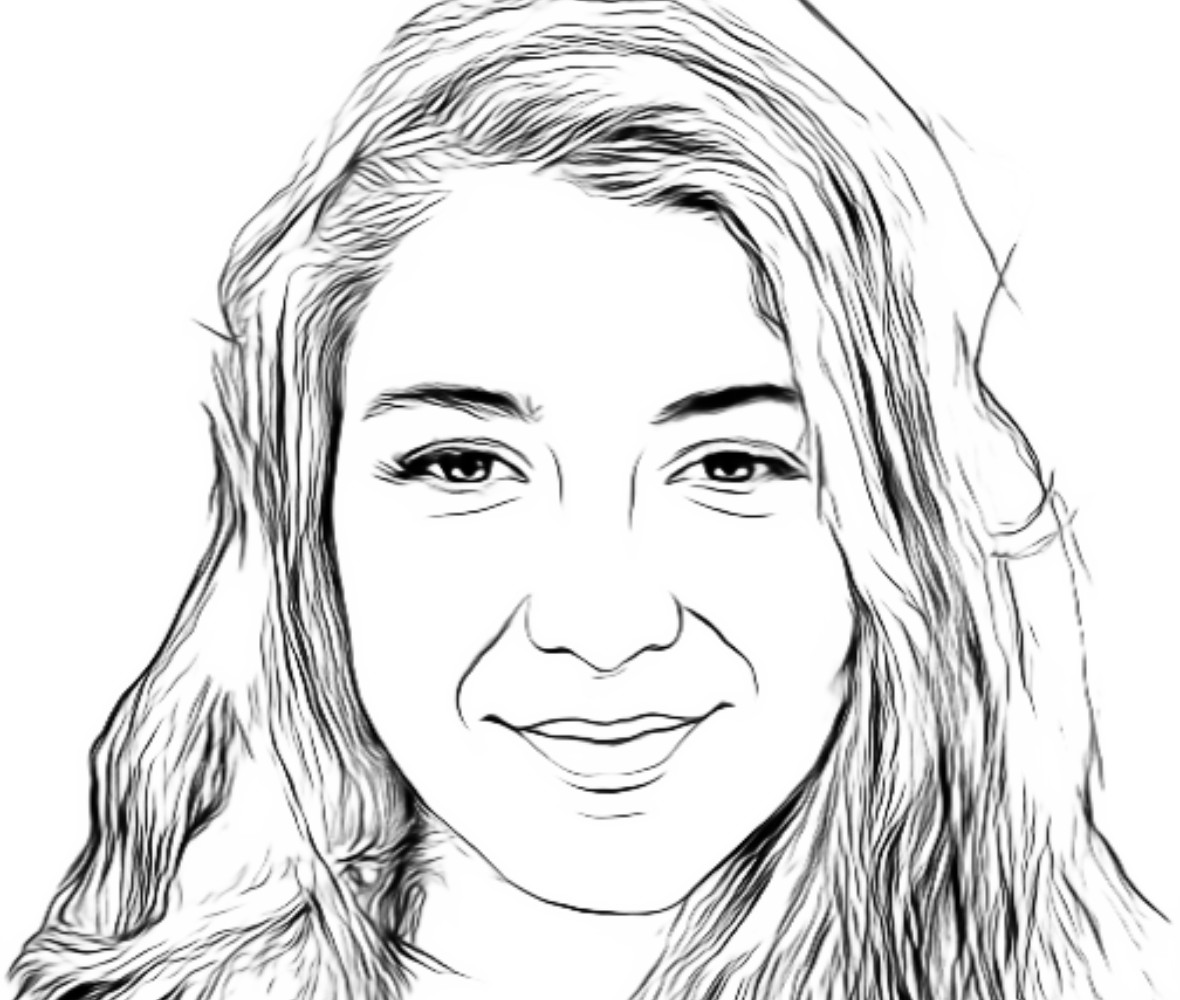 Pencil Drawing Avatar
Pencil drawings have a distinctive look that is often described as " sketchy." A hand-drawn pencil drawing avatar can feel more authentic and relatable than a digital one. Likewise, pencil drawing avatar shows facial details more clearly and has a more unique portrayal of character details. pencil drawing avatar can be an awesome choice for those who love artistic lines or like to show expression details.
How To Use AI Avatar Maker Online?
There is 3 good avatar maker online tools-Toongineer Cartoonizer, VansPortriat and VanceAI Art Generator, which uses deep learning algorithms to create high-quality images from photo and textual descriptions. Now you can follow the steps to use this tool to generate your favorite avatars from photo-to-image and text-to-image.
Use a photo-to-image to make AI avatar creator.
1. Click Toongineer Cartoonizer, or you can enter VanceAI first, then choose Toongineer Cartoonizer from the menu.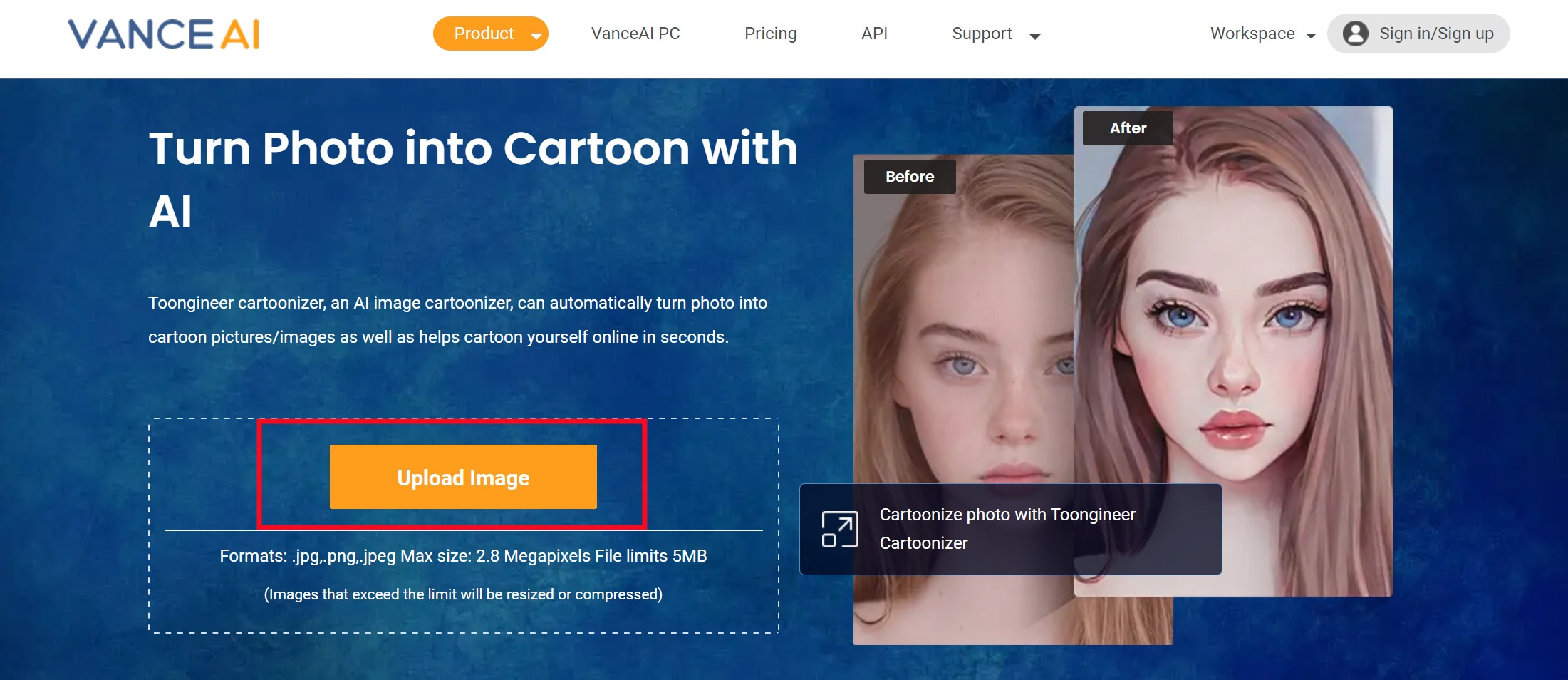 2. Upload the pic you wanna to make into avatar and click on "start to process"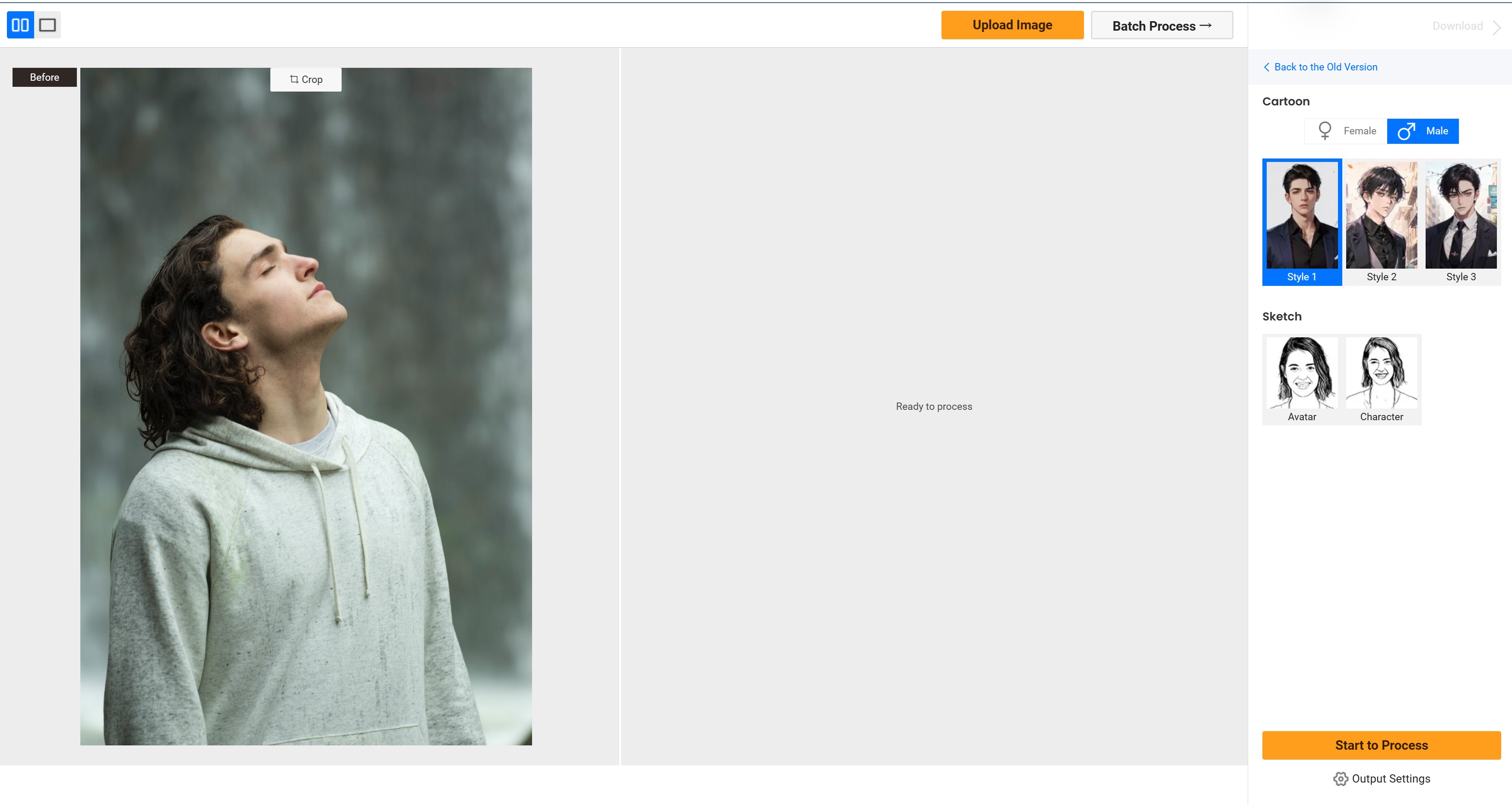 3. Preview on the result and download the avatar into your device. It is also a great AI face generator, which can make a cartoon-style face.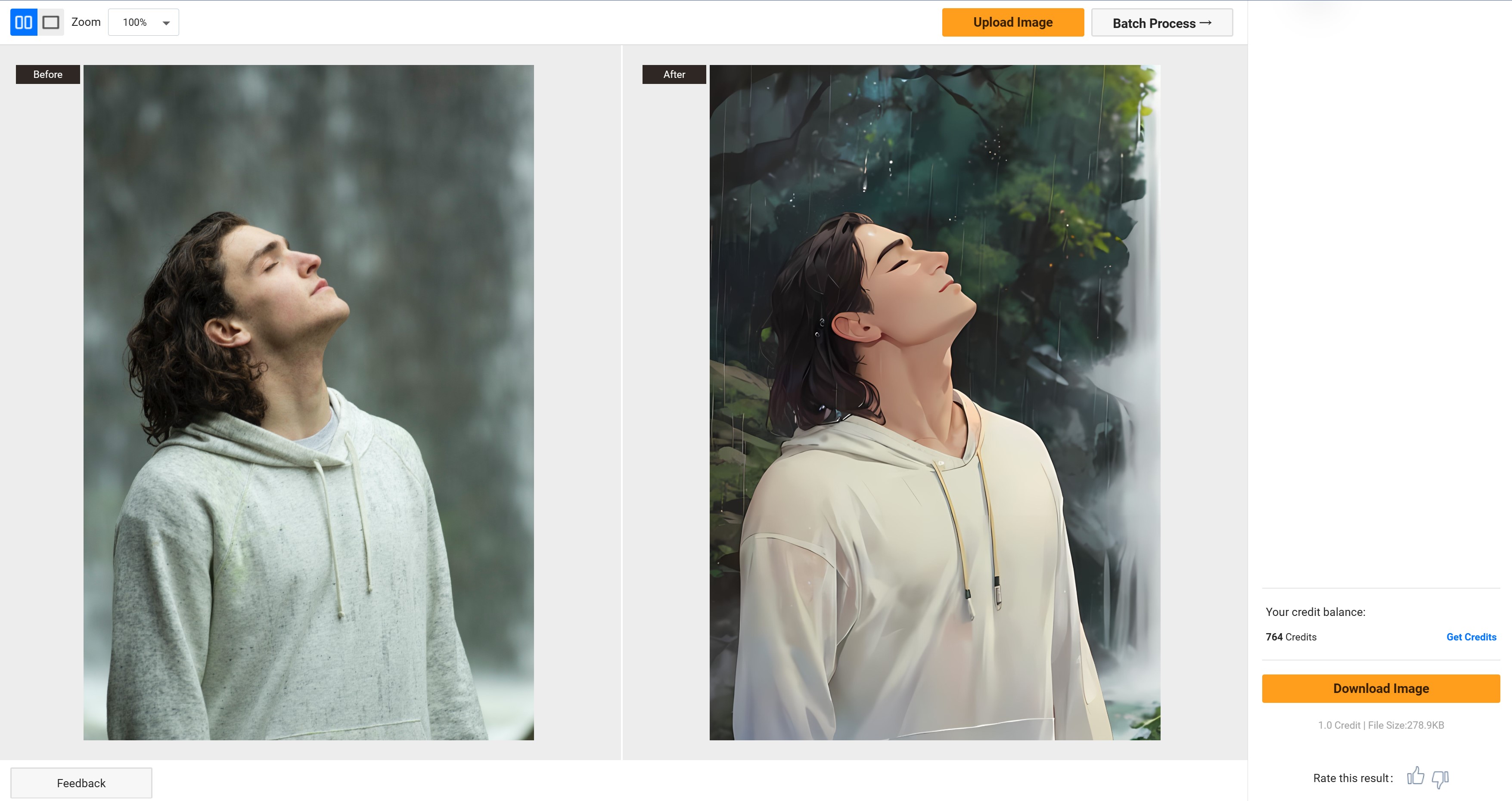 To get a more specific cartoon avatar making guide, you can try to read: AI Cartoon Generator | Generating delighting AI cartoon quickly and easily (vanceai.com)
In addition, if you want a more detailed pencil-drawing avatar, you can try VanceAI's VansPortrait, a tool that produces very detailed and vivid pencil drawings.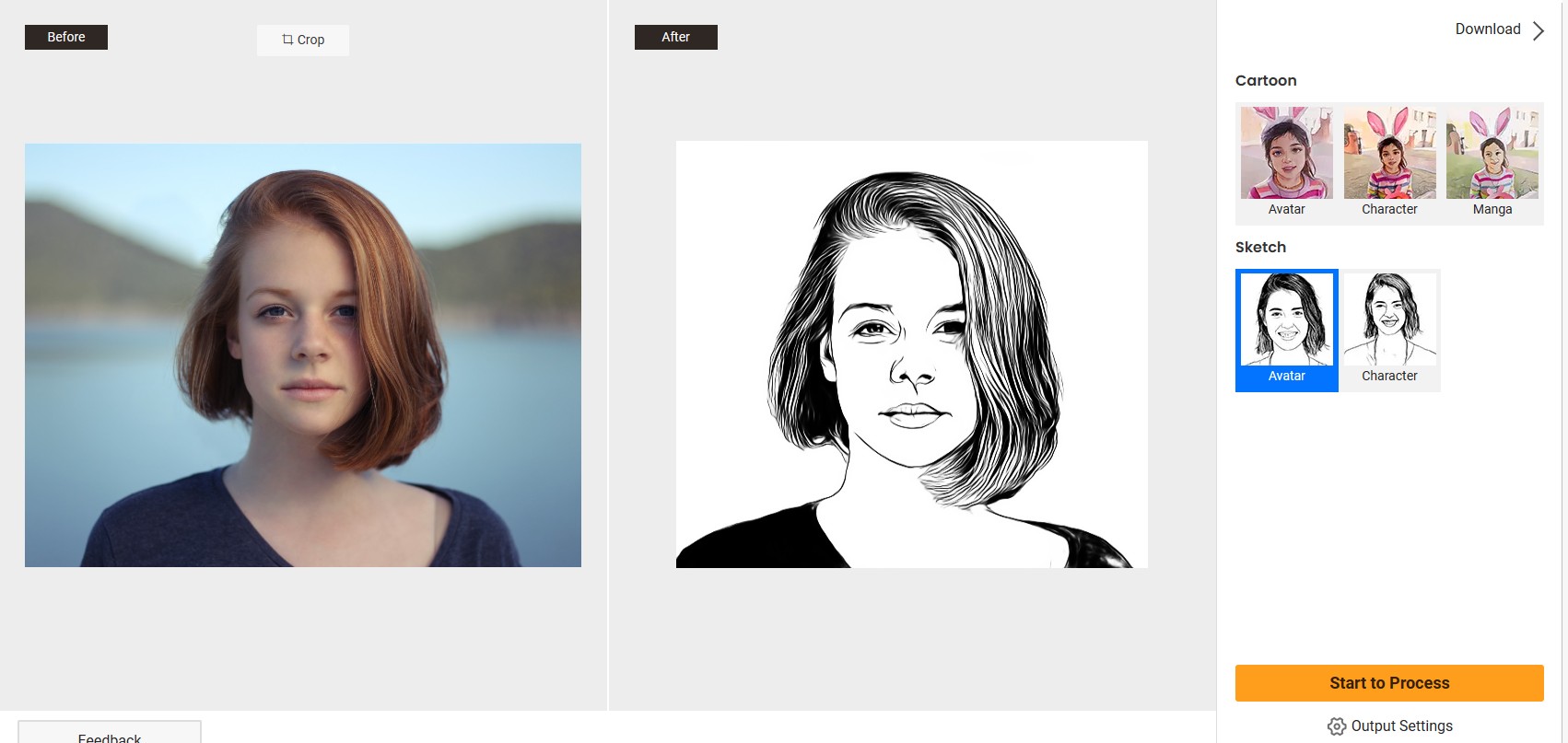 Use text-to-image to make AI avatar creator.
1. Click VanceAI Image Generator, or you can enter VanceAI first, then choose AI Art Generator from the menu.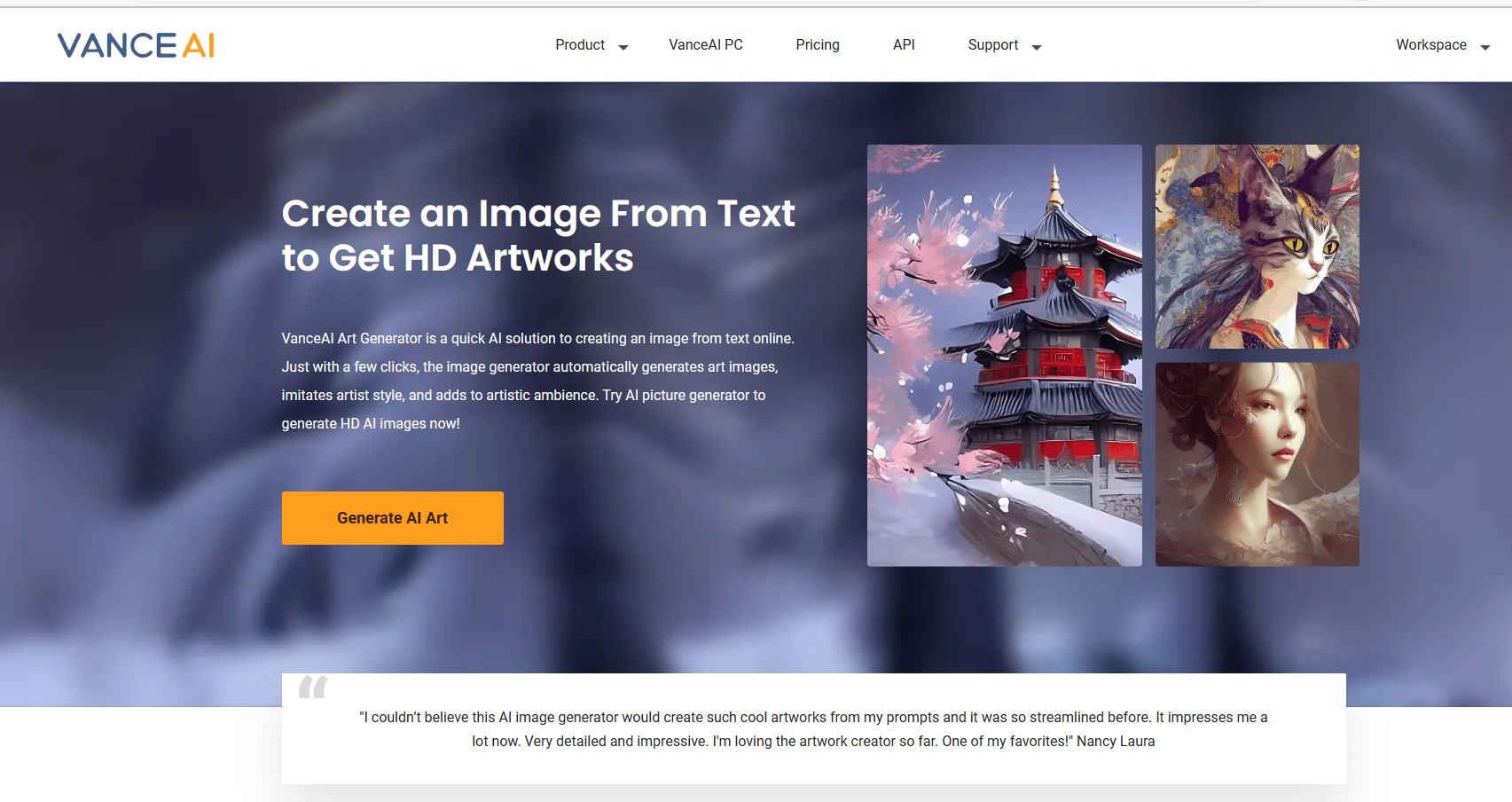 2. In the workspace. Input the keywords you want for the avatar and select the style of it. There are many image types and styles. You also can choose your favorite avatar styles. By the way, if you have a referring image, you can upload it to make the new avatar more perfect.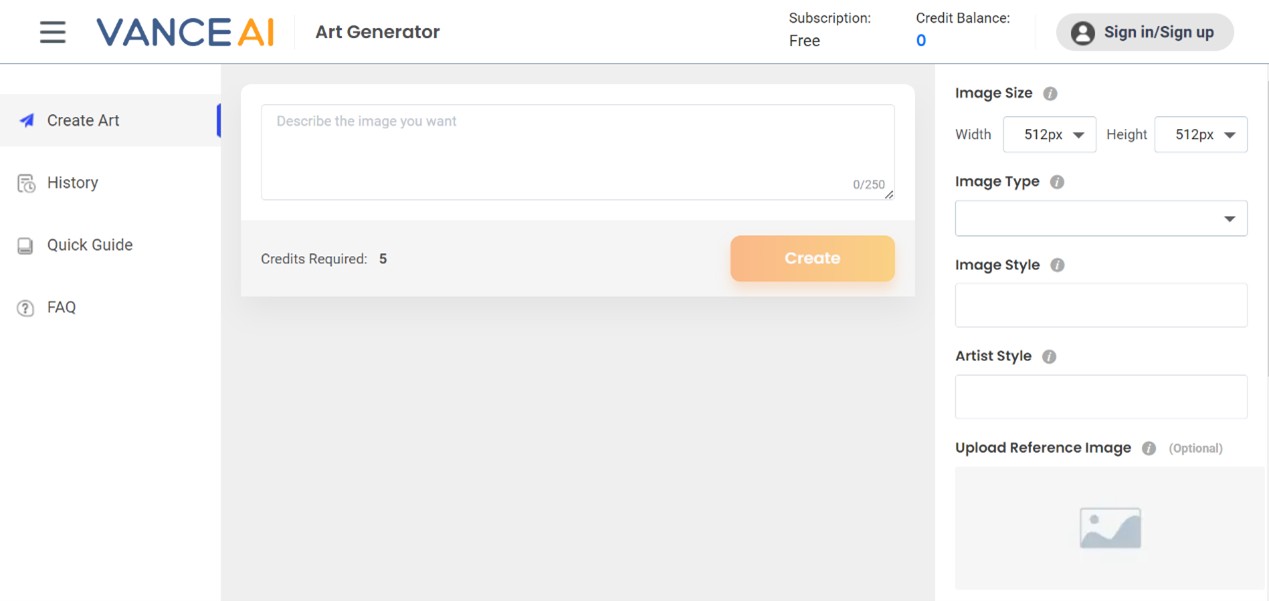 3. Finally, the avatar made by AI has been finished. You can download your satisfying avatar. Apart from that, there comes some fancy AI Portrait Generator, making fancy selfies at a fast speed. Get to know more about it.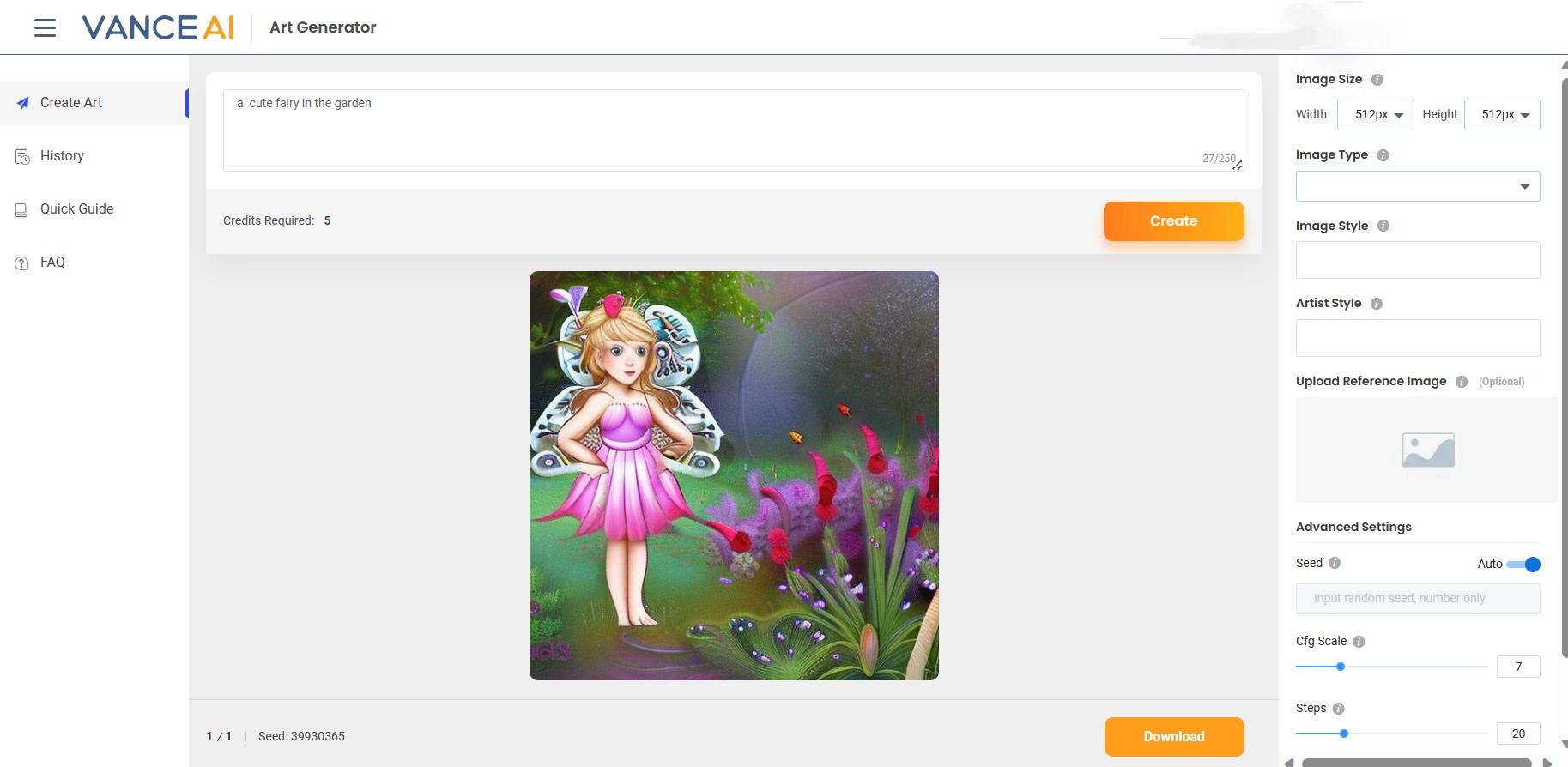 VanceAI Art Generator VS Other Alternatives?
There are already many free AI avatar generators on the market, so for you to have a better experience, we will compare several popular AI avatar generators below, and you can choose according to your preferences to make your satisfying avatars.
| | | | | | |
| --- | --- | --- | --- | --- | --- |
| Platform Name | Price | Quality | Features Options | Support Device | User Friendly |
| VanceAI Art Generator | Paid | High | Wide range of pre-defined styles | Online platform | Easy to use |
| AI Avatar Generator | Free | Moderate | Wide range of customization options | Website | Quick and easy avatar creation |
| Fotor | Paid | Moderate | AI avatar generator, range of customization options | Online platform | Efficiency and time-saving |
| Picsart | Paid | High | Wide range of customization options | Online platform | Create highly realistic images |
| Avatarai Me | Paid | High | Personalization | Online service | Easy to use |
| Starrytars | Paid | Moderate | Customization | iOS and Android | User-friendly interface |
VanceAI Art Generator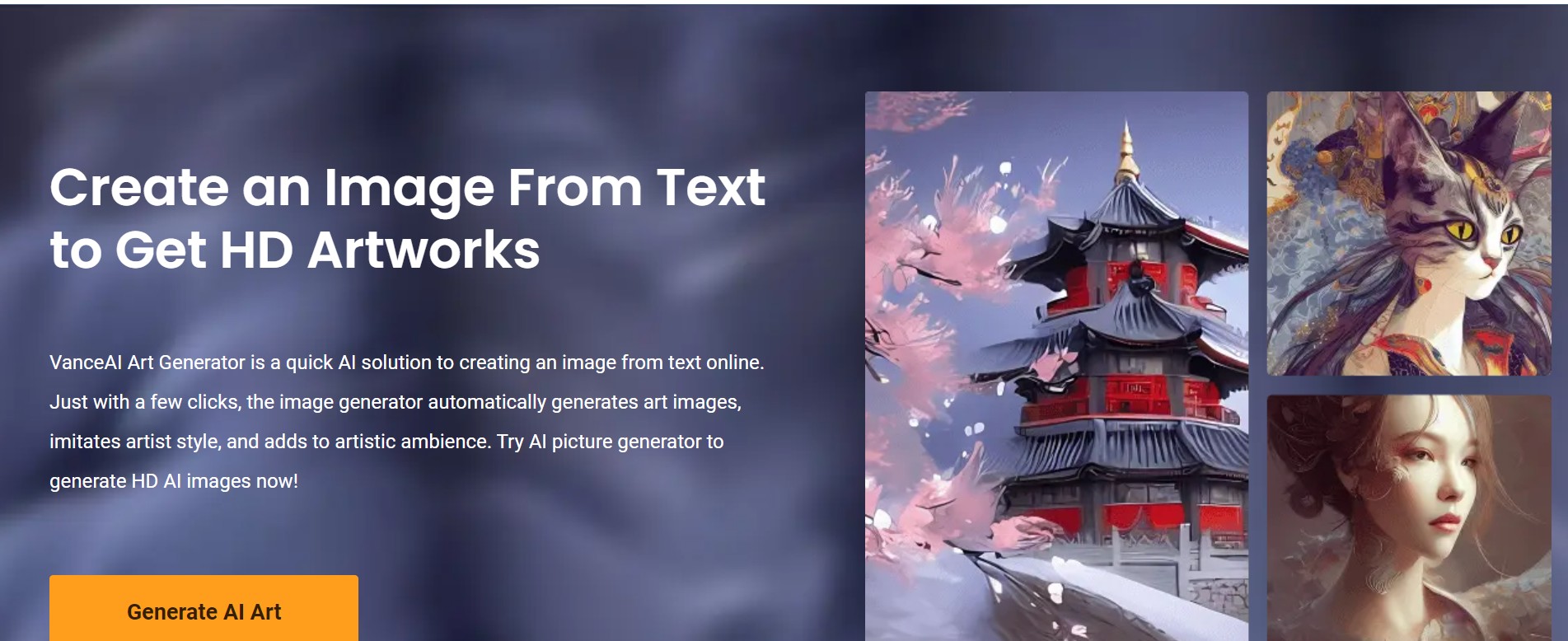 AI Art Generator uses deep learning algorithms to create high-quality images from textual descriptions. It is an online platform that allows users to input a textual description of an object or scene and then generate a corresponding image.
The AI Art Generator leverages advanced algorithms like neural networks and deep learning to analyze your image and apply various artistic styles and effects to it. You can choose from a range of pre-defined styles, including oil painting, watercolor, pencil sketching, and more.
Pros:
Cons:
AI Avatar Generator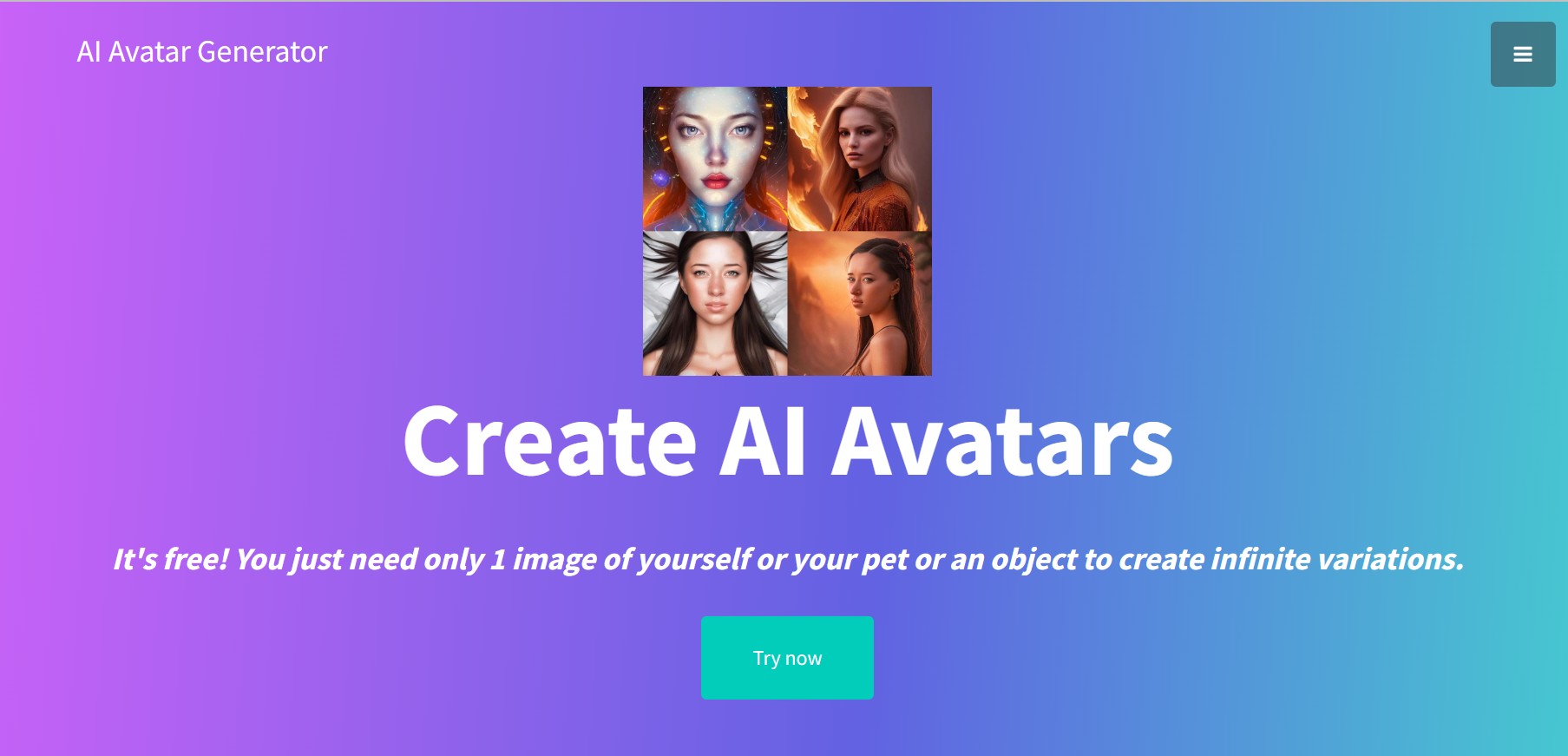 The AI Avatar Generator is a website that uses artificial intelligence to create custom avatars based on a user's preferences. Users can choose from a variety of facial features, hairstyles, accessories, and clothing to create a unique avatar.
Pros:
Quick and easy avatar creation
A wide range of customization options
Cons:
Both images and prompts need to be uploaded
Fotor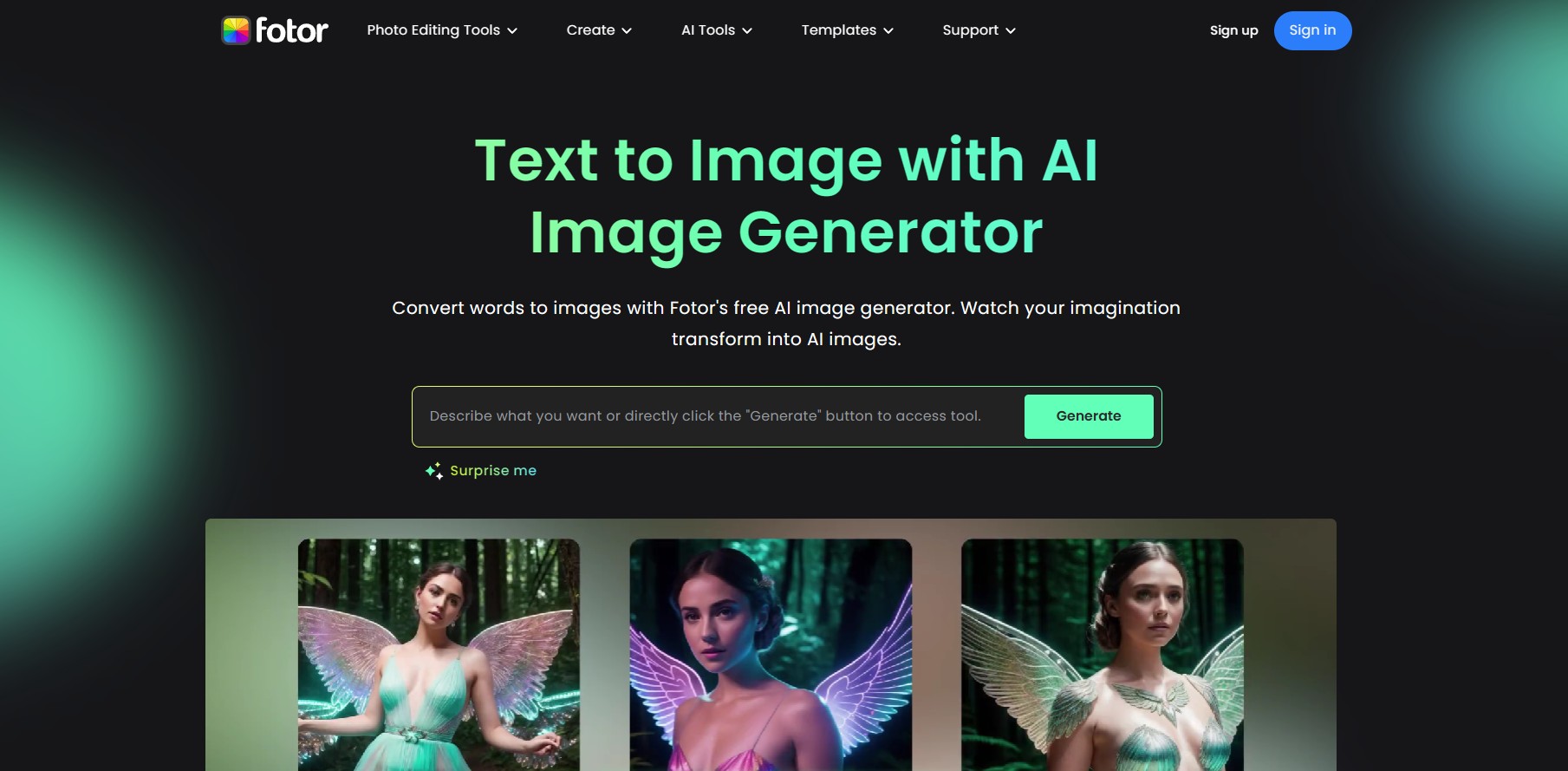 Fotor is an online platform that offers a variety of photo editing tools, including an AI avatar generator that can create avatars from textual descriptions. This feature utilizes advanced machine learning algorithms to generate high-quality images based on the text inputs provided by users. 
Pros:
Efficiency and time-saving
provides a range of customization options
Cons:
The generated images may sometimes lack specific details
Picsart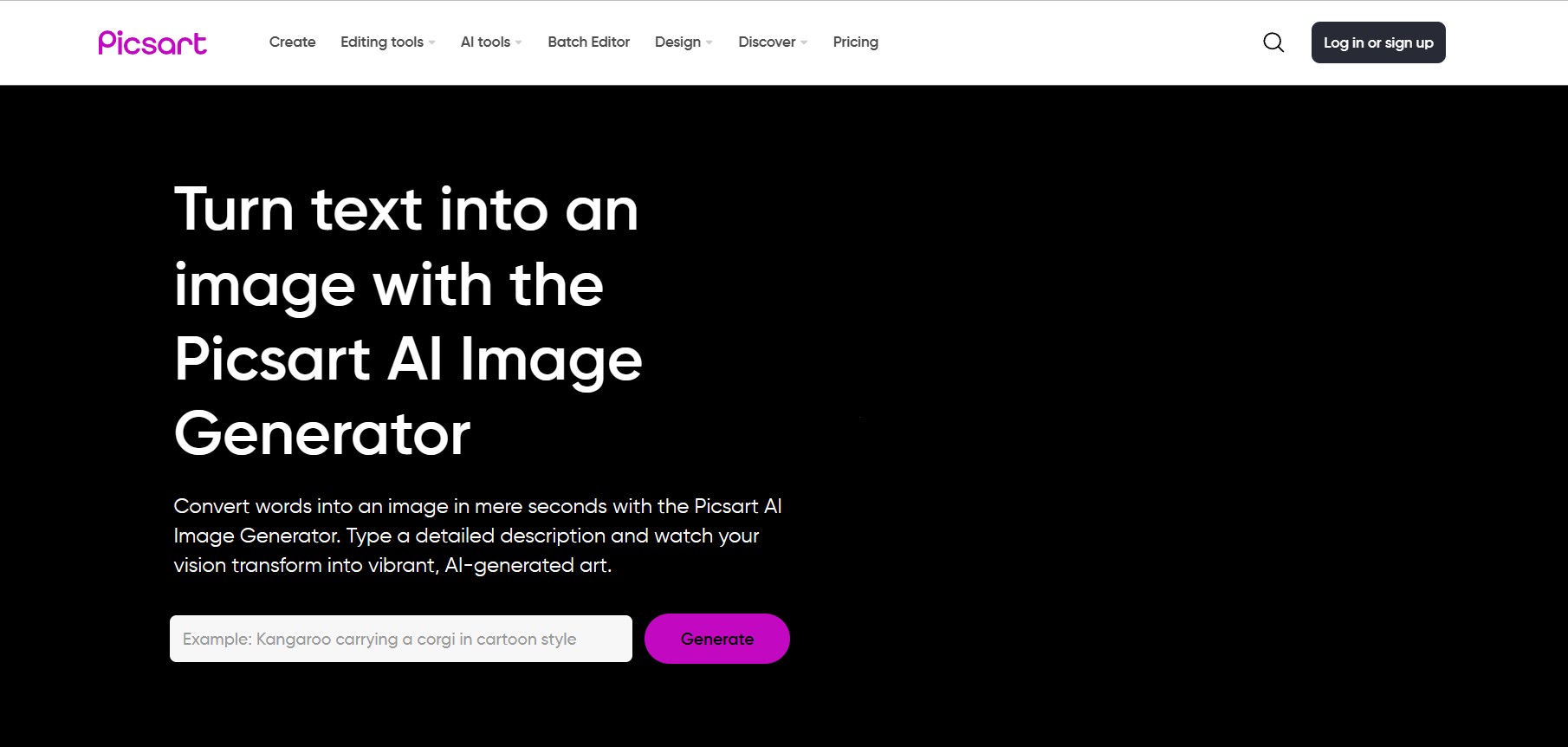 PicsArt AI Image Generator is an innovative online tool that uses advanced artificial intelligence technology to transform your text inputs into beautiful and realistic images. With this tool, users can easily create stunning visuals that convey messages effectively.
Pros:
create highly realistic images
a wide range of customization options
Cons:
have a paid subscription for using it fully
Avatarai Me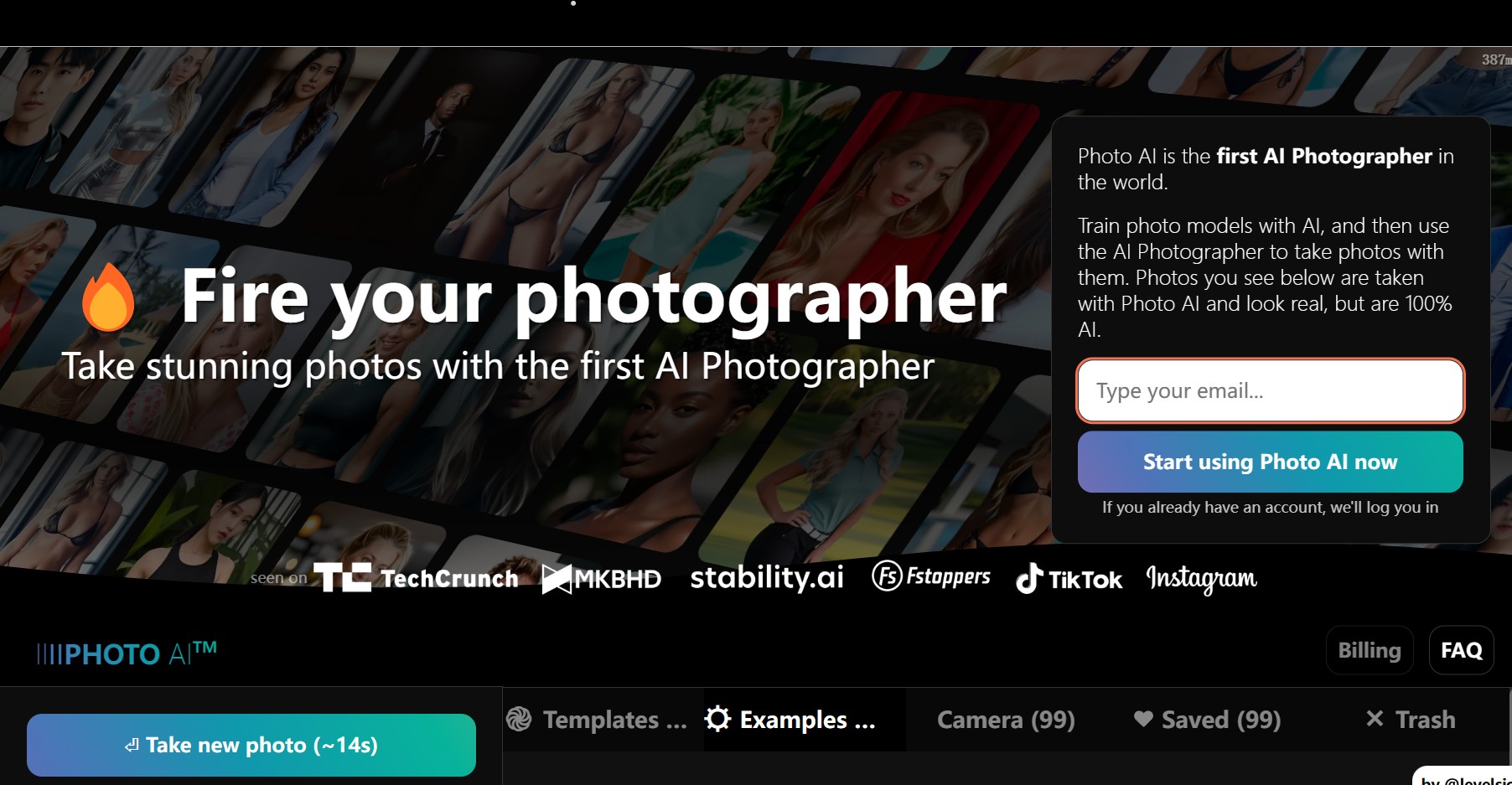 Avatarai is an online service that uses advanced artificial intelligence (AI) and computer vision technology to create realistic digital avatars of individuals that allows users to create customized avatars based on their own photos using advanced AI technology.
Pros:
Easy to use
Personalization
Cons:
Starrytars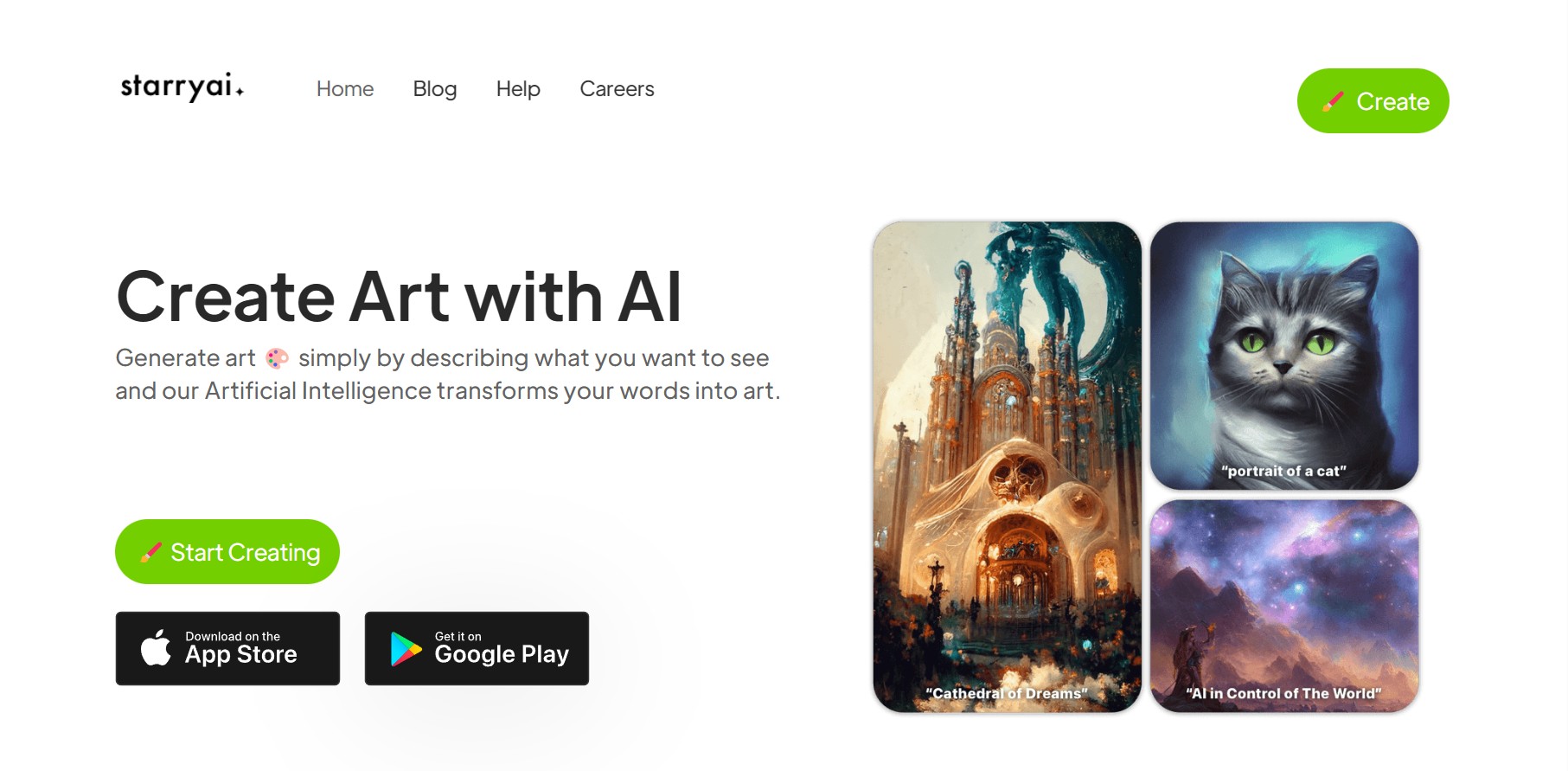 The Starrytars can create your personalized online avatars and build a cartoonized version of yourself. It can generate profile photos for your socials, on your websites, business cards and sticker merchandise. And it is available for free on iOS and Android.
Pros:
User-friendly interface
Customization
Cons: