How to Take Theatrical Photographs?
Theatre photography is a different challenge in photography as compared to other kinds of photography. That's not to say that other kinds aren't challenging, but in theatre photography, the person taking photographs cannot control certain crucial aspects, such as the lighting. This makes for a task wherein you have to adjust and innovate more often than not. Regardless, theatre photography can be really fun to tackle and you can still end up with many breathtaking shots of the play. In this guide, we will discuss the tips that a theatrical photographer can use to improve their theatre photography and learn about useful apps such as the VanceAI Image Denoiser.
What is Theater Photography?
Theatre photography is a process of recording and capturing footage of the play during the making of it as well as at the time the play is live. The theatre production photography serves its own purpose. It is mainly done to promote the play itself. Similar to a movie making use of its own footage to make a trailer for promotion, a theatrical photographer will provide the producers with exciting visuals so that they can use it for marketing purposes. Apart from that, the theatrical photographer will also engage in stage photography during the play in order to capture the spirit of the play. These visuals will also help a lot in promotion and a photo may even end up in a reputed magazine, boosting the credibility of the play as well.
Get the Best Photos with VanceAI Image Denoiser
As mentioned above, a theatrical photographer is an important figure in the entire process of making a play. You have to be sure that your images and visuals are at their peak quality when you share them with others, especially the audiences. Given how there are aspects you cannot control about the stage and the play, it is best to make use of professional apps that can remove grain from photo, enhance their quality, and more. VanceAI Image Denoiser is an excellent app for this because it makes use of AI and Machine Learning algorithms to detect the best looks for basically any kind of image.
Follow these easy and quick steps to get the best out of your theatre photography.
Visit VanceAI website. Click on Upload Image to proceed ahead.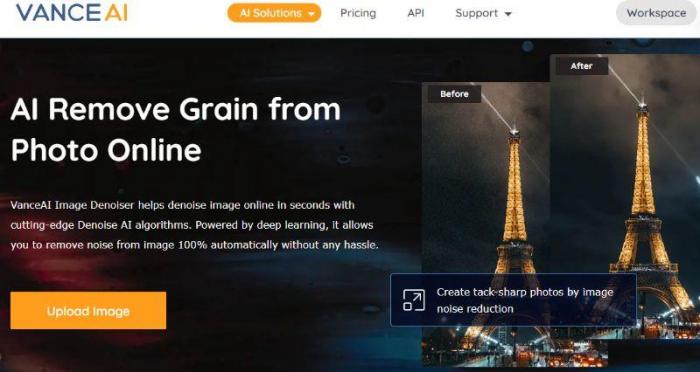 2. From here, you can upload images, change settings, check remaining image credits, and more. Upload an image, change settings according to your preferences, and click on Start to Process.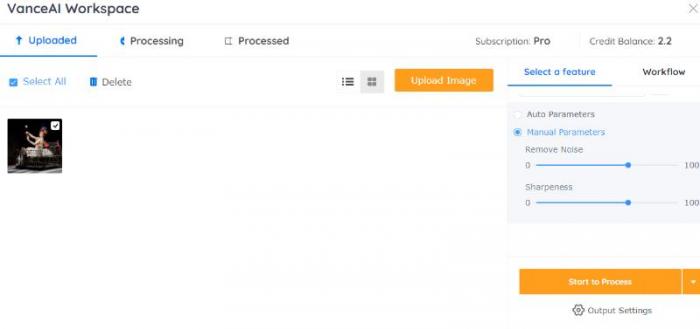 3. Go to Processed and click on the Preview icon on the right hand side. Use the Download Image option to save the image. If you are not satisfied with the result, you can use some tools to make photo HD online.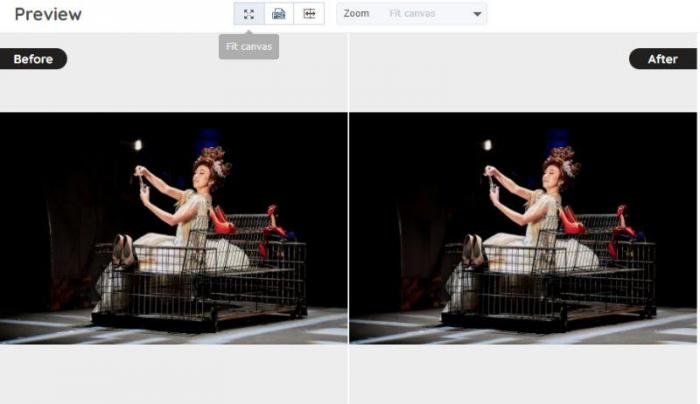 VanceAI now also launches its software version. VanceAI PC is full-featured desktop software developed by VanceAI that lets you instantly process local photos in bulk with more customization options, which will significantly simplify your workflow and boost your productivity. Free Download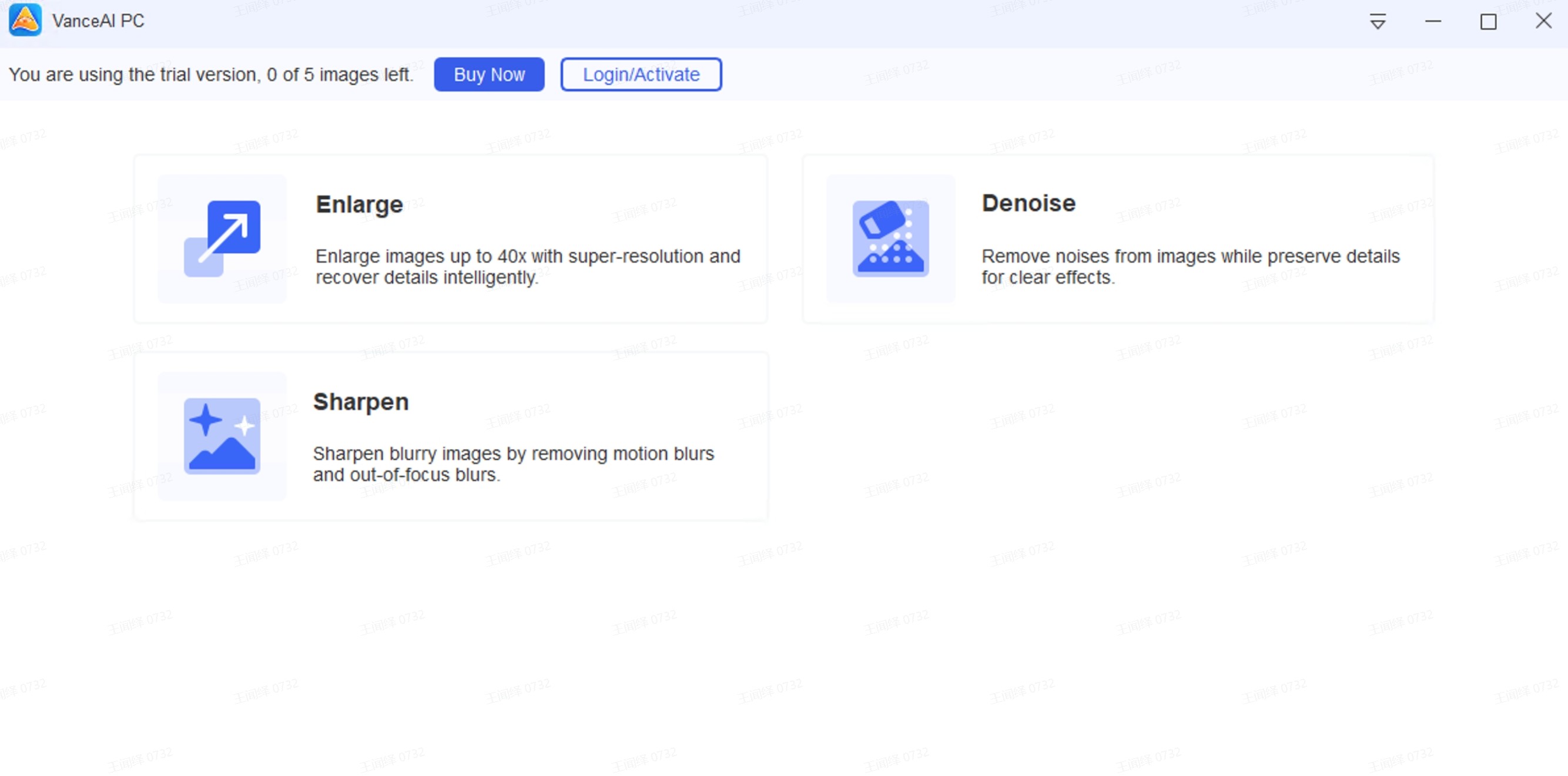 Tips for Taking Stunning Theatrical Photography
1. Don't Be Distracting
Compared to something like a movie, a theatre play is highly dynamic because it is going on as you take pictures. This also means that there are a lot of moments where you can abrupt the flow of the play, not just for the ones hosting the play but also for the people watching it. Not to mention that no one appreciates a camera flash in a darkly lit hall where everyone is immersed into the play.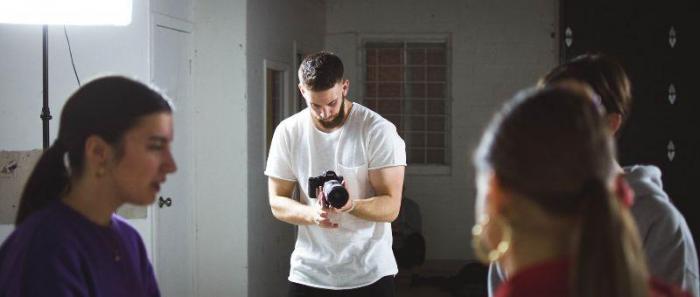 The best approach to such situations is to be clothed appropriately and to take pictures from angles where it doesn't create any disturbance or at least where it is minimal. You could also sit down and take photos from low-angles if needed, as they can yield good results as well.
2. Study the Place Beforehand
This tip may go hand-in-hand with the previous tip about not being disruptive during the play as a theatrical photographer. Not only that, but doing extra work before the play has gone into production can give you a better perspective on how to approach your theatre photography overall. You can find great spots that will give you unique angles to take photos from without disturbing the audience at all.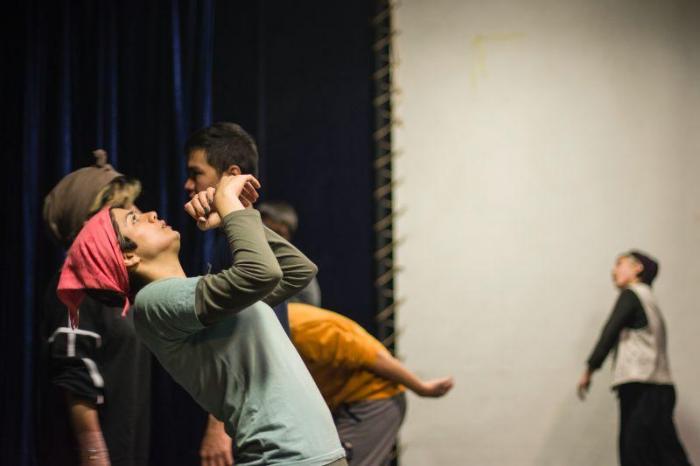 You can also be active and present during the production stage before the actual date of the play in order to get some really great behind the scenes photos. This will definitely give you an edge over most theatrical photographers.
3. Work with the Lighting
The way that lighting is used in stage plays, dramas, and theatrical plays are highly dynamic. With each scene and act, the story in the play twists and turns, giving way to various emotions and thoughts. To convey all of that, plays will certainly use all kinds of lighting techniques. As a theatrical photographer, you need to keep up with that and take photos in a way that does them all justice. Make sure you have all the lenses you need and the position you need to be in.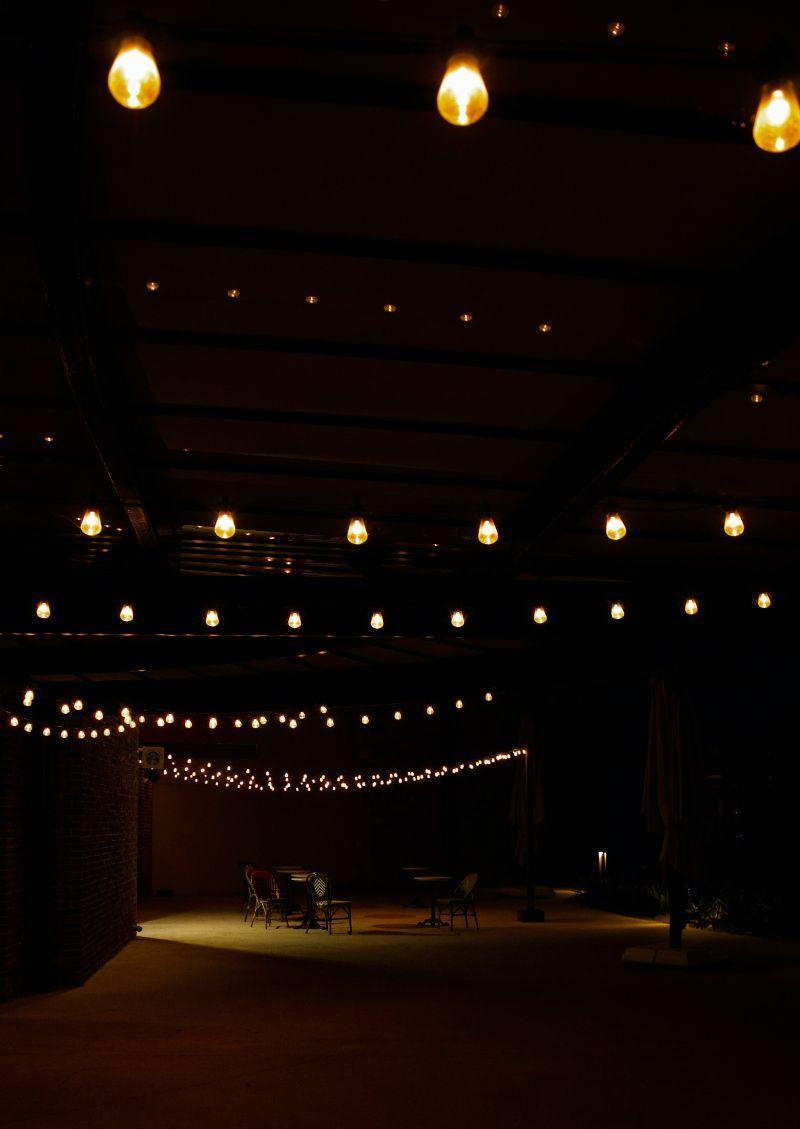 4. Lead with Emotions
Theatre plays will never go out of fashion simply because they make people connect emotionally to the story, characters, lights, and more. Therefore, if you can capture that feeling through your theatre photography, it will certainly make an impact. Make an attempt to take photos that focus on the actor's expressions, try to capture the story or the emotion in a single frame, etc.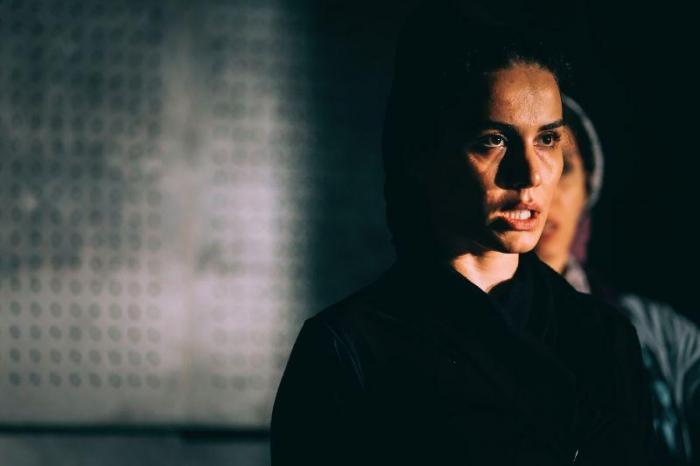 These kinds of theatrical photographs add a lot of authenticity to your roster of images and they are great for sharing as well, because it displays many aspects of the play.
5. Use Image Editing Software Apps
Image editing software apps such as VanceAI Image Denoiser and/or Photoshop are essential as they are able to enhance your images in a realistic way without changing the images completely. Not to mention that an app like the image denoiser is built with AI and Machine Learning algorithms which works excellently with most kinds of images and fixes issues such as image noise, blurs, and more.
Conclusion
Theatre photography can be really challenging but for different reasons. You need to ensure that you're active during all stages of the production of the play and take photographs in a way that is not distracting to the cast and audience. Moreover, it is better if you visit the stage and hall beforehand to survey the area. Lastly, you must take photos that truly capture the emotion and the story that the play is portraying to the audience. These photos will be used for promotion and marketing, hence making software apps such as VanceAI Image Denoiser, Photoshop, Canva, etc essential.
Do you find this post helpful?
Read More to Know Deeper: