How to create a workflow?
There are 2 ways to create a Workflow.
One is to create it at the Workspace. When you are processing images at the Workspace, click the + Add a step button to add the first step of your workflow. Keep adding features till all you need are included. Now you have a temporary workflow. If you find this workflow works pretty well, you can save it by clicking the Save as workflow button and name it.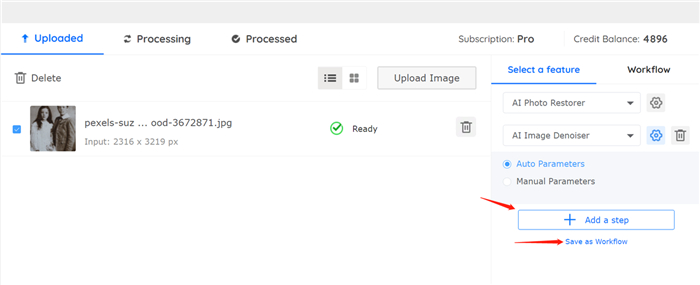 Once a workflow is saved, you can find it in the drop-down list of the Workflow tab and use it anytime.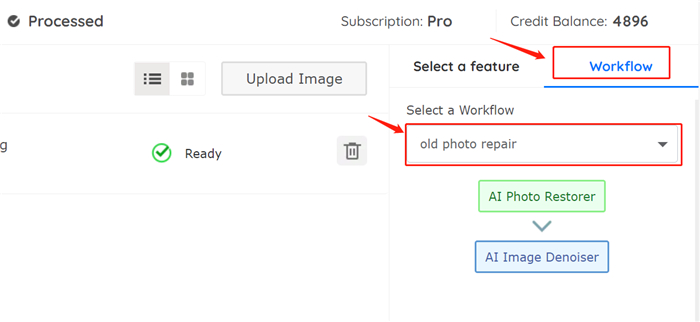 The other method is to create a new workflow on the Workflow page in the User Center. And this is where you can edit all your workflows.