One Click To Make Animation Screencaps High-Quality
Suppose you found an animation screencap you love, but you can't share it on social media because the quality is too low. We know the struggle of blurry and pixelated animation screencaps. In this article, we will explore effective tools of  VanceAI Image Upscaler that you can use to make your screencaps high quality.
What is Animation Screencaps?
Animation screencaps are a great way of showing your web design work in action. There are several use cases for these screencaps, from your favorite Disney animations screencaps to the ins and outs of your latest web design project.
Animation screencaps are screenshots taken from animated films or television shows. They are often used by fans to create fan art, share their favorite moments from the show, or be used as avatars on online forums. 
They can also be used by animators to study the work of other artists or to learn new techniques. In addition, animation screencaps can be used for educational purposes, such as teaching students about the history of animation or about different animation techniques.
There is no doubt that fantastic imagery in the current digital space is key to illustrating project functionality, and showing it off with animation screencaps is the perfect solution. You can use it to create eye-catching animated illustrations that show functionality, for example, demonstrating a menu.
Enhance Animation Screencaps to High-quality with AI
Considering the purposefulness of animation screencaps, creating one that consists of high-quality imagery is important if you want to share it with prospective clients or on your social media. So, how can you improve the quality of your animation in case it's not up to the mark?
That's where VanceAI Image Upscaler can come to your rescue. VanceAI Photo Enhancer is an advanced editing solution that offers a variety of effective image editing tools. Some of VanceAI's features include:
Anime upscaler
Image denoiser
Toongineer cartoonizer
Image sharpener
Background remover
Photo dehaze
Image compressor
VanceAI's Image Enlarger is a powerful tool that allows you to upscale image resolution by 800% while significantly improving image quality. With this AI feature, you can make small animation caps bigger up to 2x, 4x, 6x, and even 8x. The Image Enlarger can turn low-quality images into bigger and better results so you can share your creations with confidence.
Let's look at this step-by-step guide to understand how you can benefit from VanceAI's Image Enlarger and make your screencaps animation pop with quality.
Step 1: Select an animation cap

Select an animation screencap or multiple images that you want to enhance with Image Enlarger. You can edit up to 3 images without signing up, and the service is entirely free of charge.
Step 2: Upload the animation caps
Upload the animation screencaps you want to edit.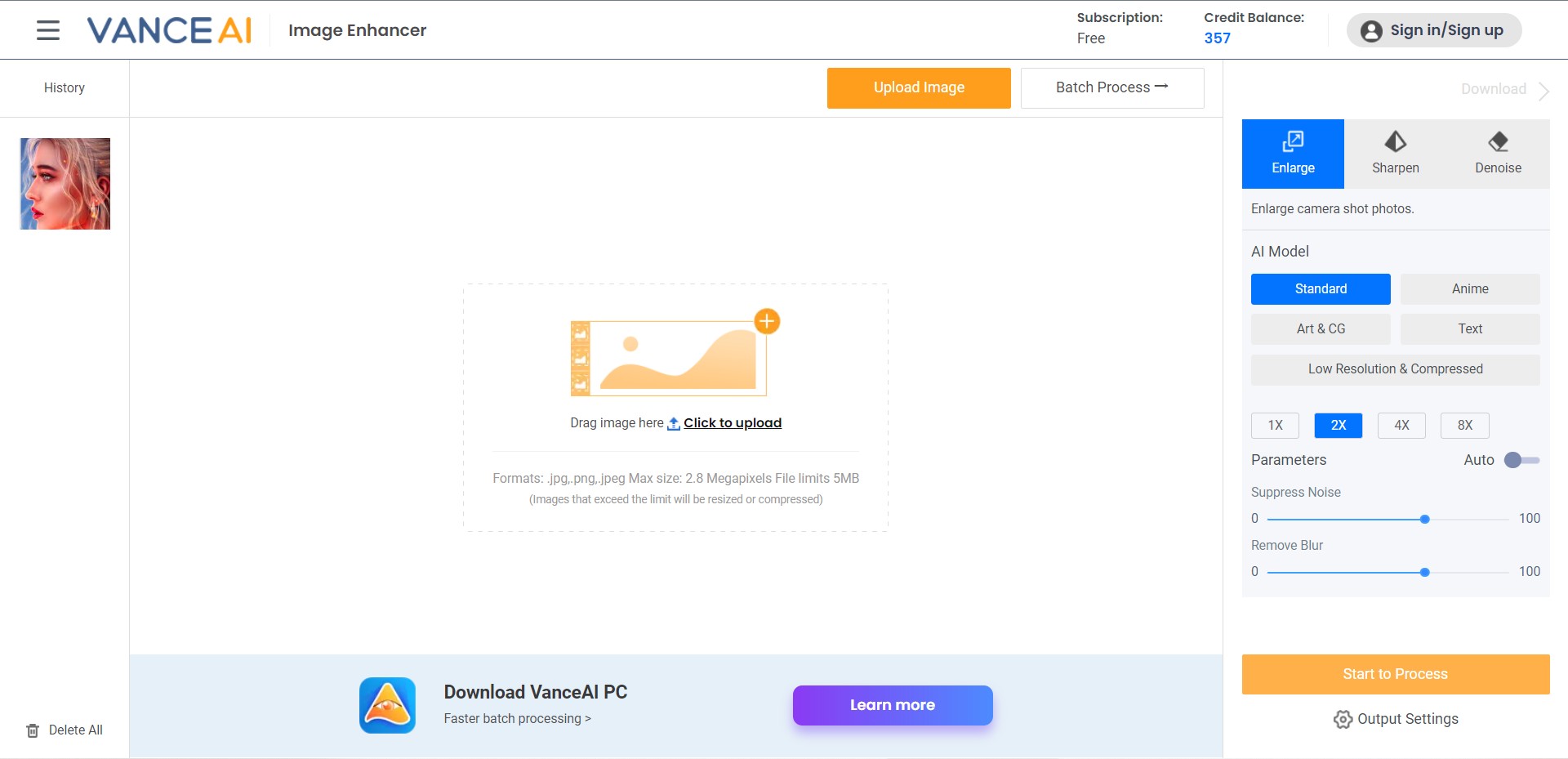 Step 3: Select the parameters
VanceAI Image Upscaler allows you to select between auto and manual parameters. You can enlarge your selected image 2x, 4x, 6x, or 8x as your preference. Besides choosing the scale, you can choose the model for your image and adjust the levels of blur and noise if you want to alter any of those specifications in your image.
Step 4: Process your animation screencap
Once you have selected your desired parameters, hit the "Start to process" button to allow VanceAI's tool to work its magic.
Step 5: Preview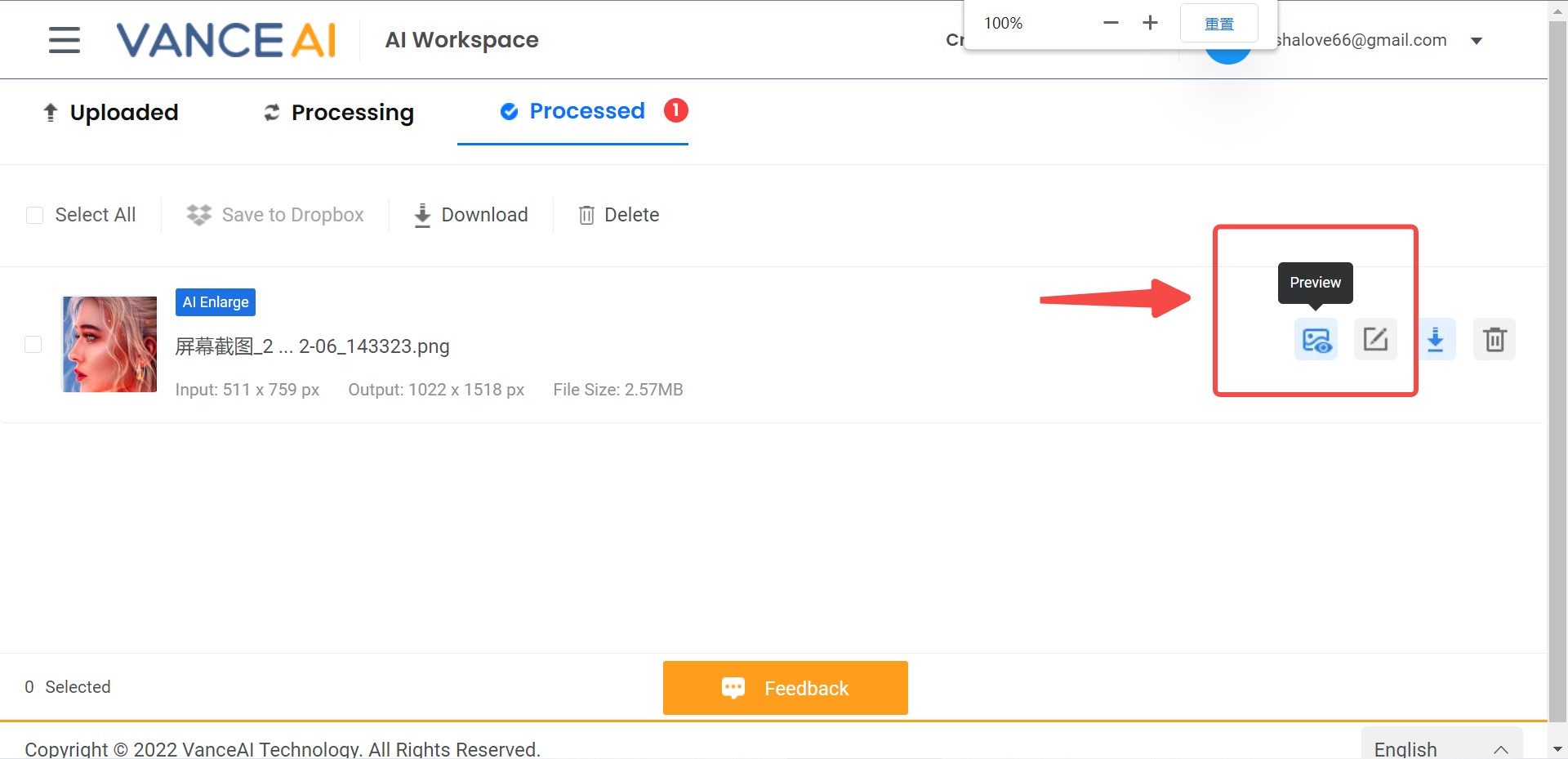 Your animation screencap will take 2-5 seconds to process. After the process is complete, you can preview your result. If you think the picture needs more editing, you can change the editing parameters and process the animation screencap again.
Step 6: Save and Download
After you are happy with the final result, save and download your animation caps.
Outcome
Take this sailor moon screencaps as an example.

After processing by VanceAI, this sailor moon screencaps becomes clear and noise-free. You can use the processed sailor moon screencaps as a beautiful desktop background.
Multiple AI Models 
1. Standard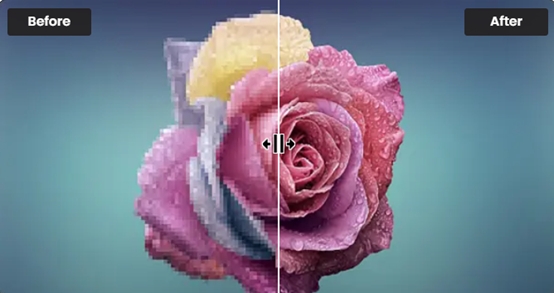 One of the upscaling models from VanceAI Image Upscaler is the Standard model, which is called EnlargeStable. It enables you to upscale any kinds of images, including photos taken by camera, paintings, landscape photography, and so on. If you have a general photo to upscale, never hesitate to try this Image Upscaler to enlarge image online or on image upscaler software.
2. Anime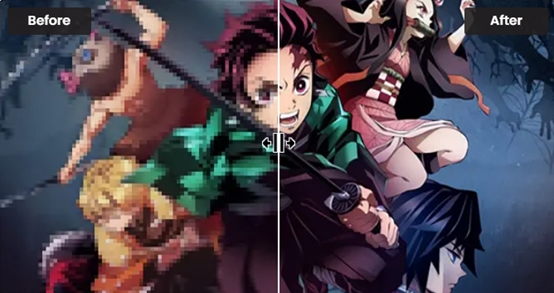 The Anime model of VanceAI Image Upscaler is the best option for anime upscaling. This model can convert old cartoon, anime, and comics to high definition and improve the details. It is divided into 3 submodels: Anime_4x_AnimeSharp, RealEsrganStable and Upconv_7. Simply choose one and start to upscale animation screencaps to 2K, 4k, or 8K with this AI Image Upscaler now! If you prefer software, AI image upscaler is here for you.
3. Art & CG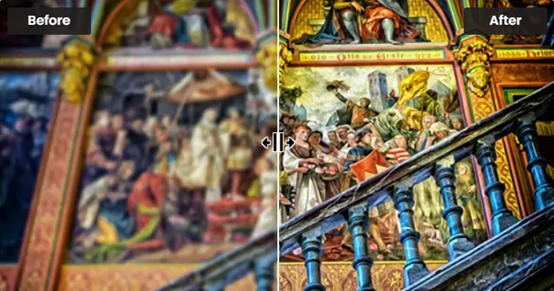 The Art &CG model of this AI Image Enlarger allows you to enlarge CG, art image, drawings or paintings online and restore the original texture instantly. This model is called Universal_UltraSharp_4x. If you want an AI art upscaler to improve image resolution to show the image details more clearly. VanceAI's online image upscaler can do this perfectly. And you can have AI image upscaler software to upscale CG images if you need.
4. Text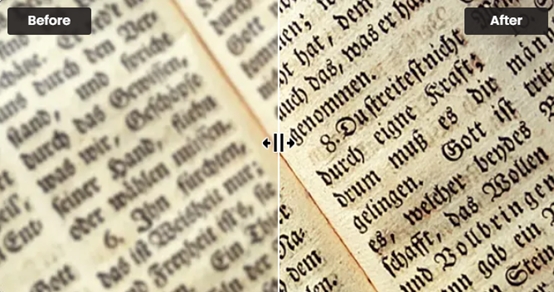 Legible text images can be very essential, including e-signature, e-contract, and scan files. VanceAI Image Upscaler provides you with a text model called Text_4x_TextSharpV1 to AI upscale image with blur text. If you are having trouble upscaling blurred text on a mass of paper documents, this online image enlarger from VanceAI is here for you.
5. Low Resolution & Compressed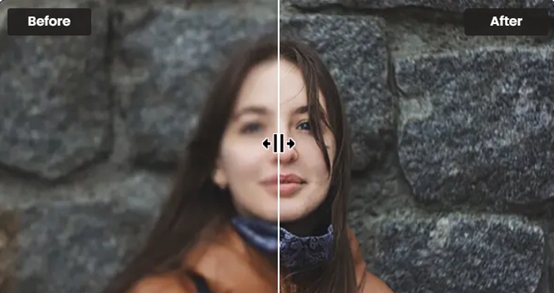 Low Resolution & Compressed model from VanceAI online Image Upscaler can upscale low resolution and compressed pictures to HD in one click. If you need more delicate product photos, portraits or wallpaper, this model will always satisfy you. It will never be too late to upscale such images online with VanceAI Image Upscaler or with upscaler software for PC!
VanceAI PC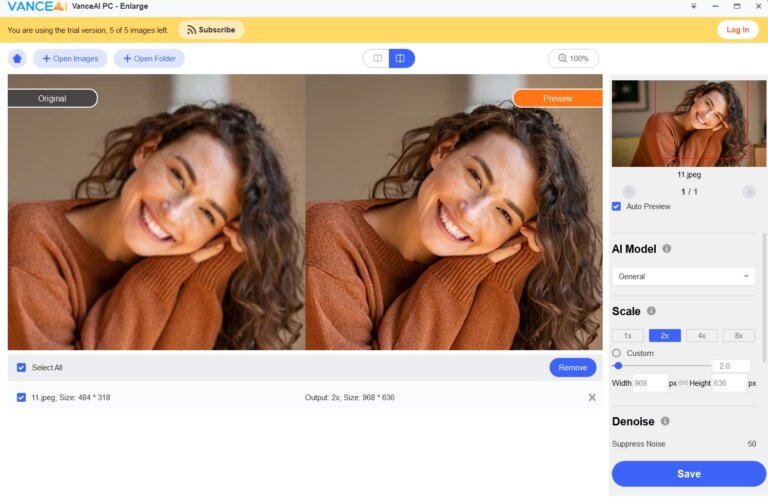 If you need more convenient and professional AI upscaling software, VanceAI PC is your best choice. As AI image upscaler software, VanceAI PC helps enlarge image without pixel loss and improves image quality with 100% precise details with advanced AI algorithms.
Conclusion
Screencaps animation is popular among Gen Z, especially famous Disney movie screencaps like the Peter Pan 1953 animation screencaps. If you are an all-movie animation screencaps fan, you will enjoy using AI image enlarger to enhance and improve the quality of your pictures. Try VanceAI Image Upscaler to enhance picture resolution without compromising on quality.
Read more: 5 Selective Methods to Animate a Picture 
FAQs
VanceAI is a free online editing tool that has several features for users to try. With VanceAI, you can edit up to 3 images without signing up.
2. Is VanceAI a secure tool?
VanceAI guarantees the safety of user data. The images that you upload and process with AI Photo Enlarger are all deleted within 24 hours.
3. What is the difference between AI image upscaling and normal upscaling?
AI-powered upscaling tools use deep learning to upscale images. For example, VanceAI Image Upscaler upscales images up to 800% without losing quality. Regular upscaling methods can't produce the same results since they work on pixel level and usually cause pixelation and blockiness.
AI image upscaling has the ability to smartly enlarge images, making every detail and color pop.
How to upscale images for marketplaces?
In this digital age, e-commerce websites need high-resolution product photos to attract customers. Poor quality and low-resolution pictures can leave customers less confident about purchasing a product. VanceAI Image Upscaler allows you to turn low-resolution pictures clearer, bigger, and better.
With upscaled images, your audience can view every single detail of your products even after they zoom in on the picture. So if you are a seller on Amazon, Etsy, eBay, or other marketplaces, VanceAI tools are your best bet for professional-quality images.
Do you find this post helpful?
Read More to Know Deeper: