A customized anime phone case is one of the most popular personalized merchandise options in the market today. Additionally, you can find a plethora of companies selling customized phone cases online. If you are not satisfied with the result, you can use some tools to make photo HD.
Not only do custom phone cases make great gifts, but the images you choose to adorn them can also reflect your creativity and personality. Besides, if you get a custom phone case, you will be the only one in the world who has that case. Besides, unlike traditional tools which often produce blurry and even pixelated results, image upscaler tools offered by VanceAI can upscale an image with AI within 3 seconds. VanceAI Image Upscaler is an excellent tool for AI upscale image.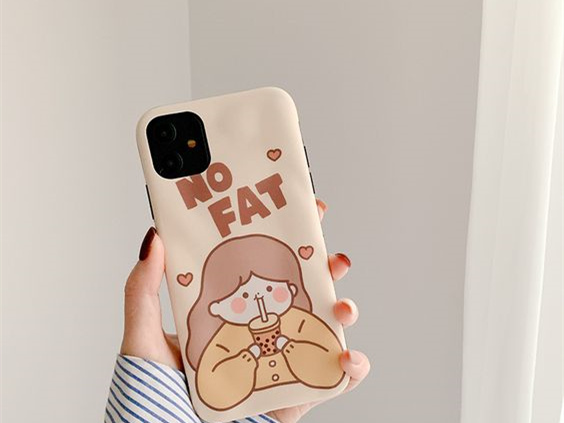 Prepare High-Quality Photos for Making Perfect Anime Phone Cases
Enhancing image quality with AI image upscaler is easy. After noticing how simple the steps below are, you will realize everything is automated and you will get a guaranteed result.
Step 1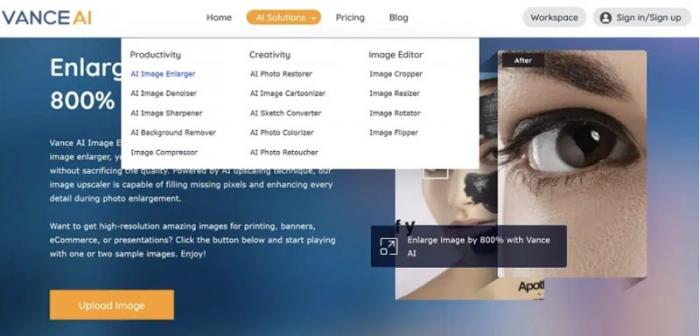 To use the AI image enlarger, visit the official AI photo enhancer and access the AI Solutions menu. Then upload your image and take off.
Step 2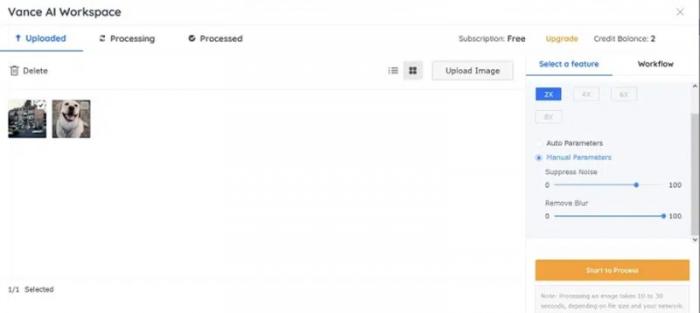 The photo is now uploaded, and you are given the option to enlarge it 2x, 4x, 6x, or 8x. You can also de-noise and remove blur to your heart's content with this image enhancer. To begin, click "Start to Process".
Step 3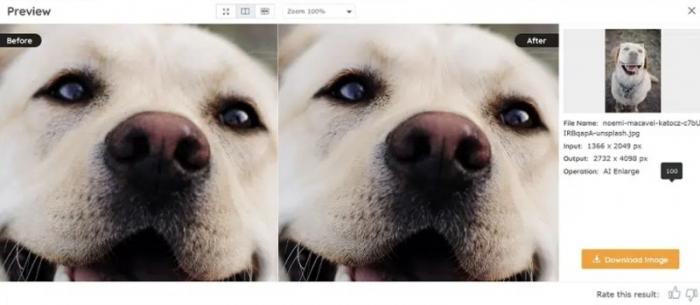 This image enhancer allows you to download an image after a few seconds, but you should first compare the original photo and the upscaled image.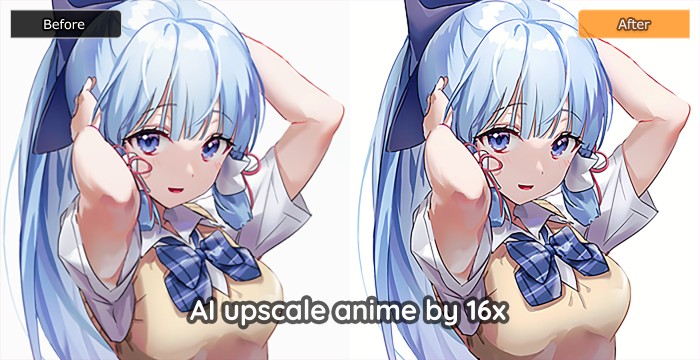 You can AI anime upscaler online for free, 100% automatically, with VanceAI Anime Upscaler. Even if your anime photos are imperfect, Waifu2x-based AI anime upscaler can easily remove blur, noise, and compression artifacts while upscaling their quality.
If you are a big fan of anime or manga art, small and low-resolution images can be quite frustrating. Don't worry. It is possible to instantly upscale an anime photo from 480p to super HD using Waifu2x-based anime upscaler.
Step 1: Upload the image

Step 2: Upscale your photo

Step 3: Download upscaled image and save it to your device
VanceAI Image Enhancer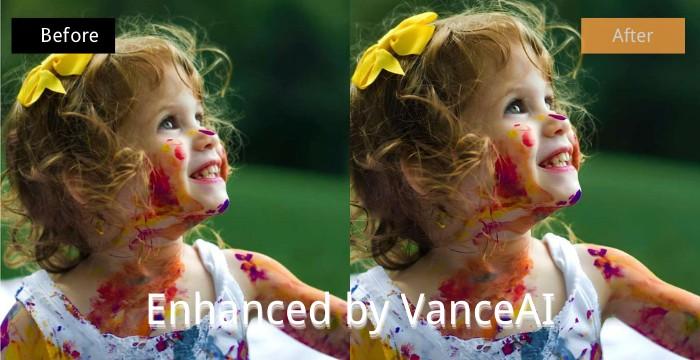 VanceAI Image Enhancer can be served as your option for preparing high-quality photos for making perfect anime phone cases. It offers you much easier steps to enhance photo quality as it provides you with a one-click AI solution to help enhance photo details. Along with such benefits, this tool will also bring additional effects for you like improving image quality to a higher level online within several seconds. Those are the basic steps for you to follow!
Step 1: Then you can just go to the homepage of the product to enhance image quality without changing the original size of your  picture. Aftering clicking on that link, you will easily see the picture below.
Step 2: Upload a photo to VanceAI Workspace
Having seen the picture, you need to press the button Upload Image to upload the target you want to enhance. Then you will naturally see VanceAI Enhancer Workspace  below. After that, you should hit Start to Process and wait for several seconds.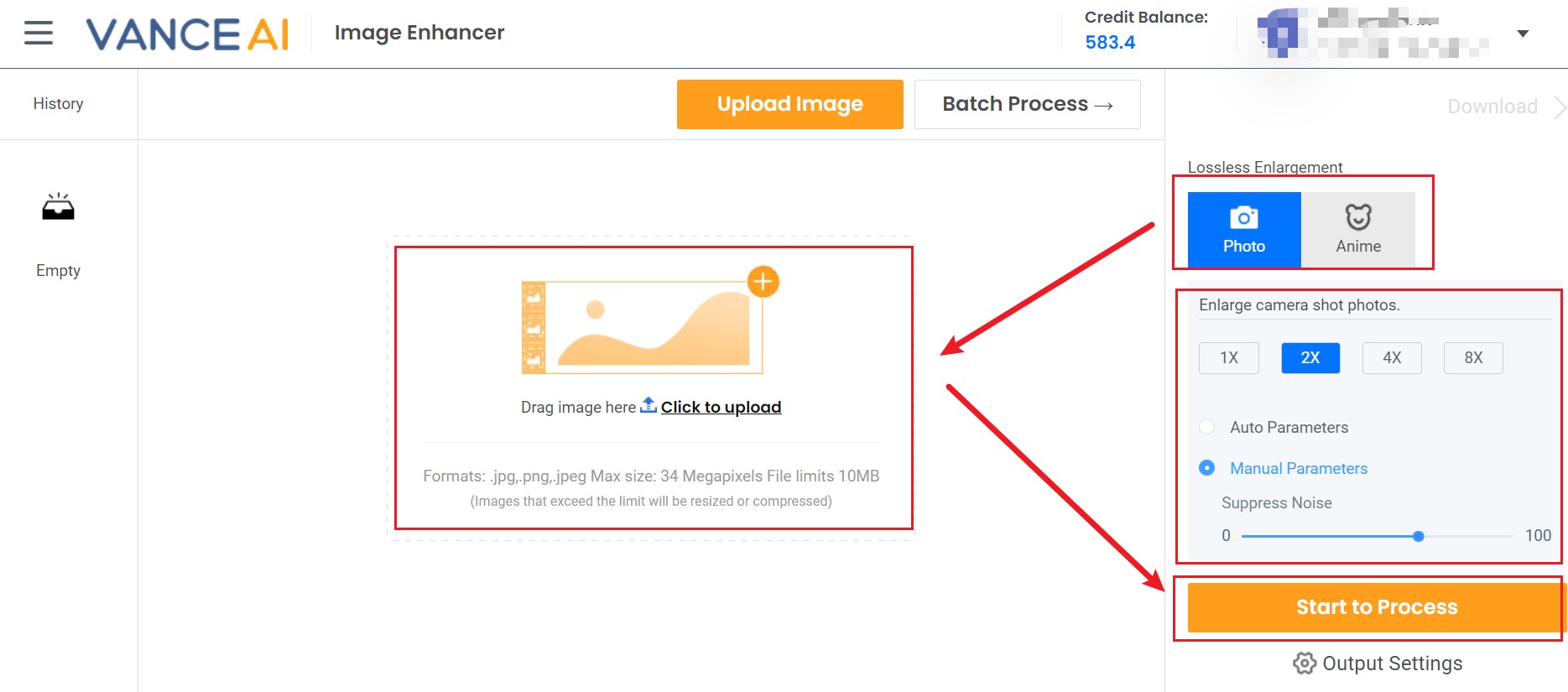 Its fast image cropper allows users to crop photos online using a variety of presets. Before sharing pictures on social media, you may need to change their proportions.
VanceAI's resizer lets you trim and resize images by entering the appropriate values. With this tool, you can change the proportions of multiple images on any platform.
The following steps will show you how to enlarge an image and crop it into the right size with this AI image cartoonizer. 
1. Visit the website. Click on Upload Image there in yellow.
2. Drag and drop or select an image from the device to upload it. Click on Continue
3. Crop the image to the size and dimensions you desire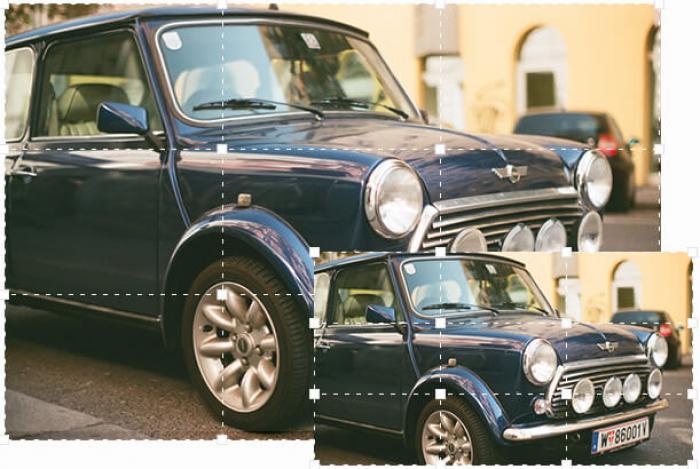 4. After that, click on Download Image to save the image
Features of Anime Phone Cases 
A phone case with an anime design is meant to cover the back of the phone to prevent dents and scratches, which make the device unattractive. Aesthetic anime phone cases are customized. There are many benefits to selecting custom phone cases. Listed below are some of them. 
It is important to have custom phone cases because they give the phones a unique look. Because it is easy for individuals to design their custom envy for their phone based on the different features of patterns. 
Additionally, these cases can be easily styled. To design perfect phone cases, one does not need special skills or training.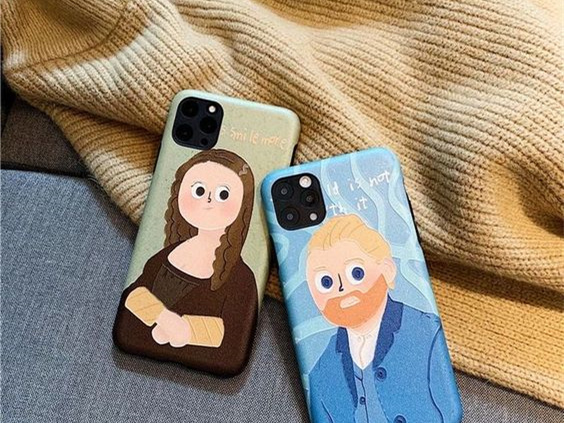 Aesthetic anime phone cases are beneficial because they offer protection from different mechanical risks, like scratches. Phones with these problems look unattractive. 
They protect other important features like the camera. If one drops their phone on the floor, they may need a custom phone case with a flip cover to protect the screen from cracking.
Getting cool anime phone cases is relatively inexpensive. In comparison to other phone accessories, such as music gadgets, these accessories are cheap. It is because they are made from simple materials, such as plastic. 
Matching anime phone cases are ideal for gift-giving. These products can be customized to convey an important message such as love, giving them an advantage over their counterparts. 
It is essential to have the best anime phone cases because they can be used for other purposes, like holding scratch cards. 
Place these items between the phone back and phone cover and they can be carried without causing damage to the phone. 
Particularly for people going out on adventures and camping trips where such items may be easily lost, this is very important.
In addition to protecting smartphones, phone cases also keep up with the latest style trends. These cases can be customized to meet the latest trends in phone accessories.
As you design these cases, you have an unlimited number of options, which also opens up many opportunities to expose and build your brand.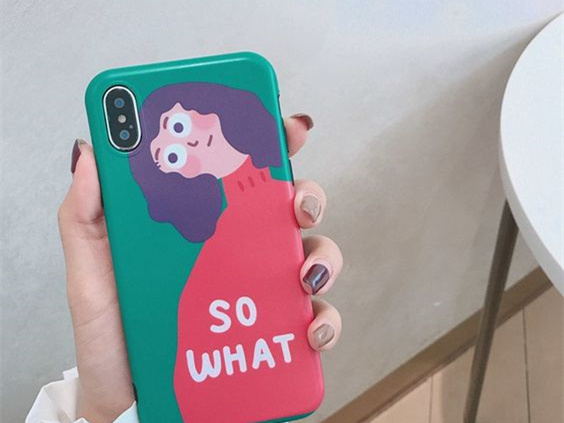 Matches a variety of lifestyles
As there are many different types of cell phone users, phone cases also come in many different designs and styles. Because of this, custom phone cases are an excellent promotional marketing tool.
The printed phone cases can be customized to appeal to various types of people. A simple design might appeal to some customers, while others might prefer a more colorful and modern style. 
Another benefit of a custom phone case is that it is slip-resistant, which reduces the possibility of the phone slipping and falling, causing serious damage.
There are many high-end phones on the market today with sleek and slim designs that can be difficult to hold. You will be able to scroll through your phones without worrying about the device falling from your hands.
Printed cell phone cases also provide a secure fit regardless of how you hold the device. As a result, you will need to acquire a wide range of cases from different brands and models, which you can easily customize.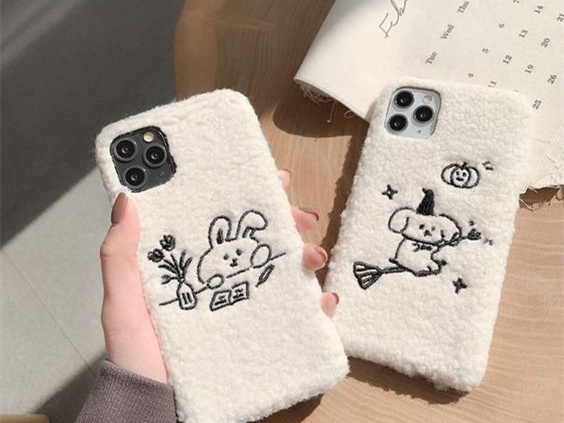 Conclusion
As a result of these benefits, you will have more reasons to include custom phone covers in your cherished items. With image enlarger online offered by brand VanceAI, you will get high-qulaity image with ease. Customized anime phone cases are affordable and trendy. Customers will appreciate the quality and service they receive.
Furthermore, with so many people today relying on their smartphones to stay in touch with friends, colleagues, and families, having customized anime phone cases for iPhone 11 or customized anime phone cases for iPhone XR can protect your device and also add a little bit of fun to the daily routine.
More read: Alternatives to Selfie2anime That Transform Selfie Into Anime 2022
Do you find this post helpful?