10 Awesome Ideas on Engagement Photography
Engagements are important moments of a couple's journey together as they are an official announcement of their intention to marry each other. Getting your pictures taken by a professional photographer for the first time is always stressful but if it is your engagement photography then the experience becomes ten times more nerve-wracking. At first, you might feel a little awkward but as time passes by, you eventually start feeling comfortable.
Good engagement photography poses and locations aren't the only things that matter for a good photo shoot. Despite putting all effort into the session, the pictures may come out lifeless and boring. In this case, the art of editing comes in handy. Using easy editing tools you can make your engagement pictures look lively and aesthetic. Editing your engagement photos has become easy and breezy with our free online VanceAI Image Upscaler.
Know more about amazing engagement photoshoot ideas and performance of VanceAI Image Upscaler in our guide below:
Get better visual performance with AI image upscale
Editing your pictures by yourself isn't a tough job. No need to be an expert editor and use complex AI brushes and tools, our image upscaler (=image enlarger) can get this job done for you in a matter of a few seconds.
With the Image Enlarger, you can upscale image resolution by 800% while increasing image quality and
make photo hd
. In addition to this, the powerful image Enlarger enhances little details, textures and reduces artifacts while providing a full data-safe guarantee.
You can easily make your small picture big instantly by following the four steps below:
Step 1
Go to the VanceAI website and spot the VanceAI Image Upscaler. To start editing, click on the yellow button and the following window will open on your desktop. Enlarge and increase the quality of your images by using our powerful AI-powered Image Enlarger.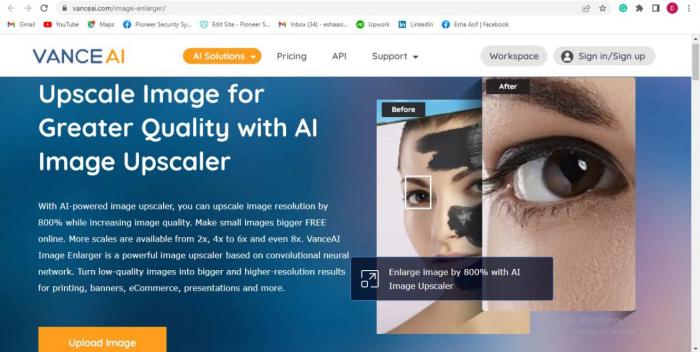 Step 2
Now choose the photo you want to enlarge from your computer. The VanceAI Image Upscaler allows you to enlarge your picture by 2x, 4x, 6x, 8x, You can also reduce noise and remove blur effects from your photos.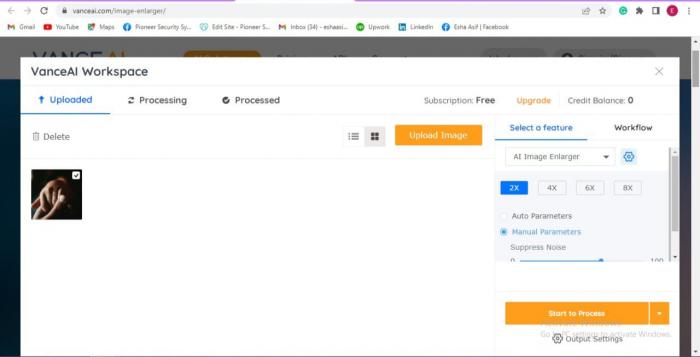 Step 3
Now that you have adjusted the settings according to your preferences, click on the process button and your picture will be enlarged and enhanced within a few seconds.
Step 4
The image processing time depends upon the size and number of images in the queue. You can preview the result and download it for your keepsake. VanceAI provides a data safe guarantee. The processed images are deleted in 24 hours.
Processing Performance Review
Increasing the size and quality of images is as easy as a single click. You can easily enlarge your picture up to 8x with premium quality results in only 5 seconds. The image resolution can be increased up to 800% along with removing noise and enhancing the minor details and textures. To enlarge and enhance your engagement photos, use the free VanceAI Image Upscaler now! Or get the weekly, monthly, or yearly subscriptions to enhance countless images and get unlimited exceptional features.
VanceAI never claims anything without proof. Here are the before and after results of pictures enlarged and enhanced by our powerful Image Enlarger.
As you can see in the above picture, the image resolution has increased visibly. In the before photo, the colors are dull and there are no details. After using the AI image enlarger the colors have become more vibrant and the picture does not look pixelated and blurry as it looked before. The outlines of the picture have been refined and you can see every detail of the picture even if you zoom in.
Now you can easily enlarge and enhance your bland engagement photos by using our modern AI tools so that your unforgettable memories can become extra special.
What is Engagement Photography?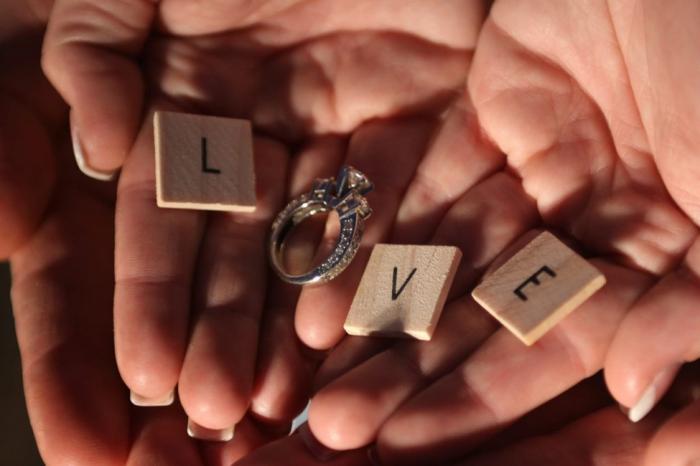 Engagement is a time when two lovers take official vows to marry each other and announce it to the world happily. As this occasion is extremely close to the couple's heart they always look forward to taking good pictures at this event.
For good engagement pictures, you need to select the perfect location and time to shoot. Even if the couple does manage to arrange a suitable venue and time for their shoot, the pictures can turn out odd and outlandish because of cringy and awkward engagement photography poses.
If you are looking for some cool engagement photography ideas then you are in the right place. Here we have listed the 10 best ideas for engagement photography:
10 ideas you shouldn't miss out
We have amazing 10 life-saving ideas for engagement couple photography. By following these engagement photography tips, you can have an aesthetic and stunning engagement photo album to show to your children and grandchildren or shed a tear or two looking back to these memorable moments in your old age.
1. Perfect Location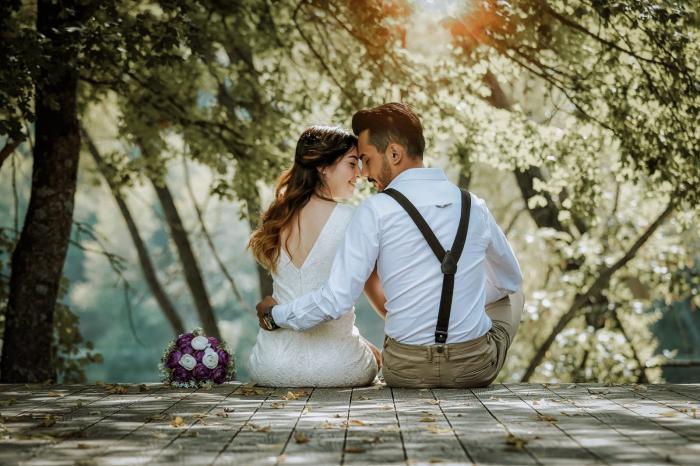 Whether you and your significant other are travel geeks or just stay-at-home persons, choosing a perfect location for your engagement is a must. The location should not be overcrowded or unaesthetic. There is also no need for spending hundreds of dollars to book a magnificent location. You can plan the shoot in a nearby park or a small coffee house. Revisit the spot of your first date and click some pictures there to picture the journey and growth you experienced with your loved one.
2. Timing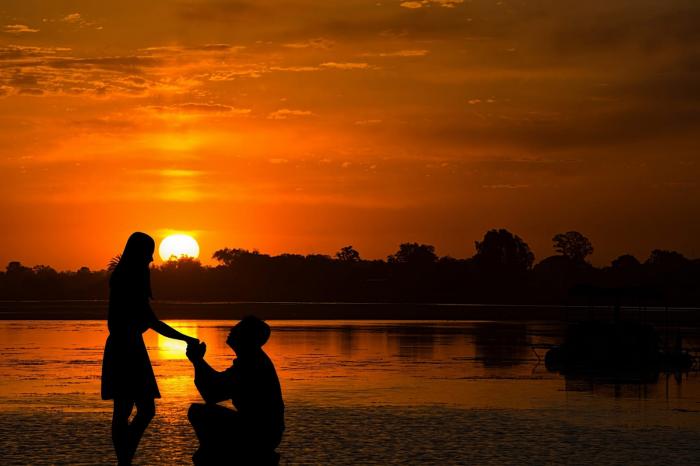 The timing of the engagement shoot is as important as your engagement ring. The golden hour when the sun is rising or setting is the perfect time to capture your memories. You can also get your pictures taken at night under the bright moon and stars. Romantic right?
3. Colors of Dresses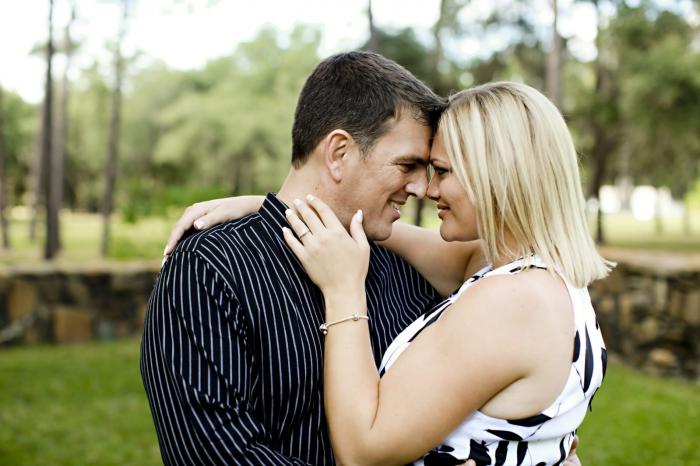 For your engagement photographs, choose light color dresses. The color of your and your better half's dress should complement the background. Opting for cool pastel shades and light colors like white, skin, and baby pink is the best choice. Contrast with your partner's dress or do a matching theme.
4. Pose and smile confidently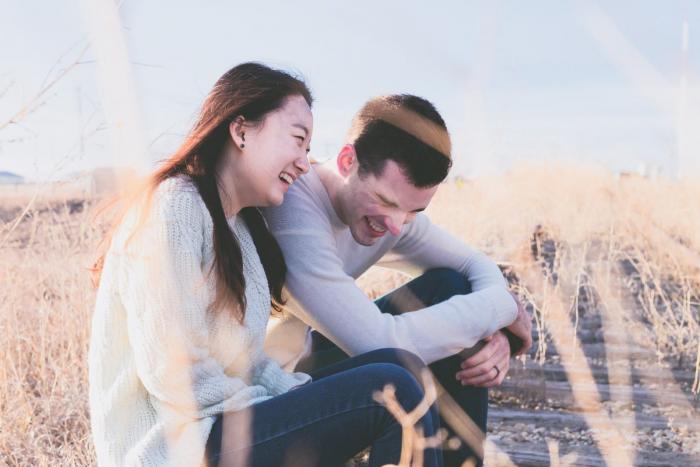 Suppose after a long tiresome engagement photoshoot with your partner you take a look at your pictures and see awkward poses and smiles all over. There is no fault of the photographer in this. Forced smiles and engagement poses for photography seem unauthentic and well, sometimes creepy as hell. So, pose confidently, smile, or laugh genuinely while looking into the eyes of your partner and we guarantee you that your pics will turn out a hundred times more beautiful and charming.
5. A park date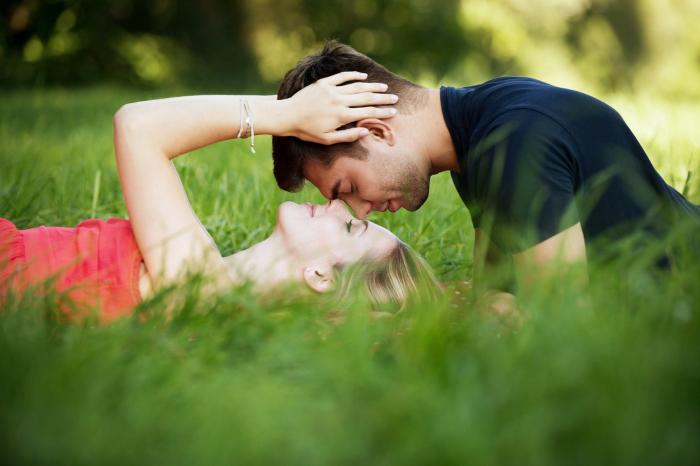 A perfect location for your engagement photography can be a nearby park. Green grass and tall trees act as good props. You can have romantic candid photos with your partner near the lake or play with flowers to get creative.
6. Under the starry sky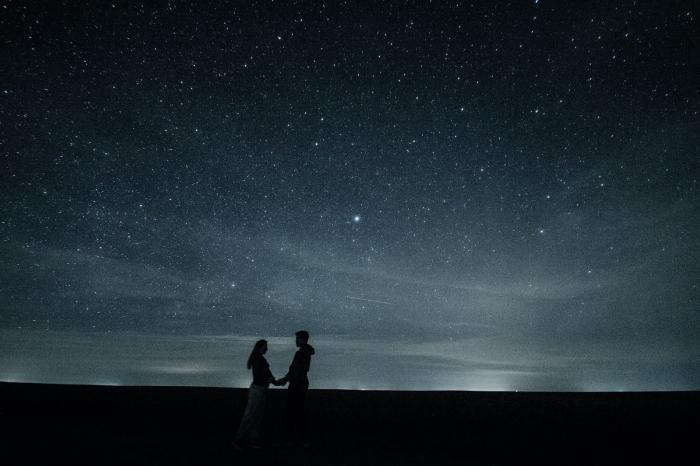 Nighttime is usually an ideal time for most couples to get their photoshoot done. You can arrange a little candlelight dinner under the stars for your partner. You can utilize the twinkling stars, bright moon or use sky lanterns as props to portray the shiny and ethereal feelings you have whenever you think of spending the rest of your life with your loved one.
7. Keep it casual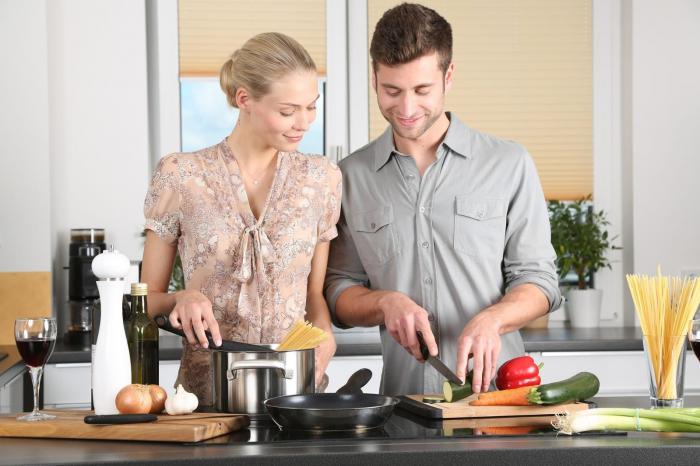 Minimalism is all about saying the most by showing the least. You can have a casual photography session with your partner in your house or backyard. You can use everyday things as props and the best thing about being a minimalist is that you can save your money for the actual wedding or a classic honeymoon with your partner in the Maldives.
8. Create your story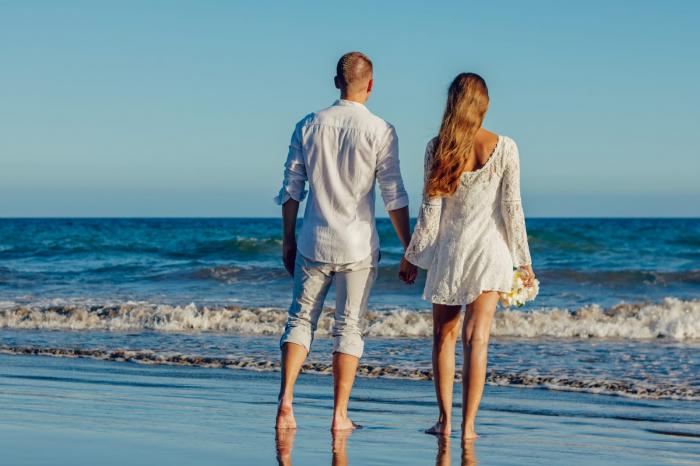 Stories convey unfiltered emotions and feelings. You can go to your nearby beach and just enjoy yourself with your partner by running here and there, playing with the water, and letting the photographer do his job. At the end of the day, you will end up with several candid photos of yourself and your lover portraying genuine sentiments and smiles.
9. Have fun in Enjoyment parks and carnivals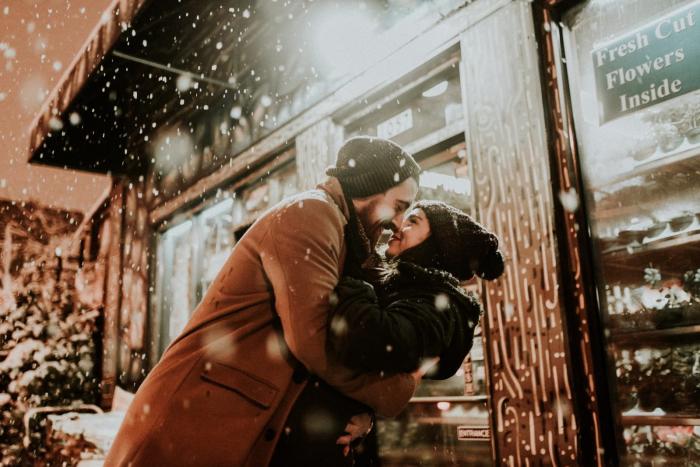 Enjoyment parks and carnivals are where you can let your adventurous soul out of the cage. Get your pictures taken while standing below the heightened roller coaster or ride your favorite swing with your partner to get some random beautiful clicks.
10. Get creative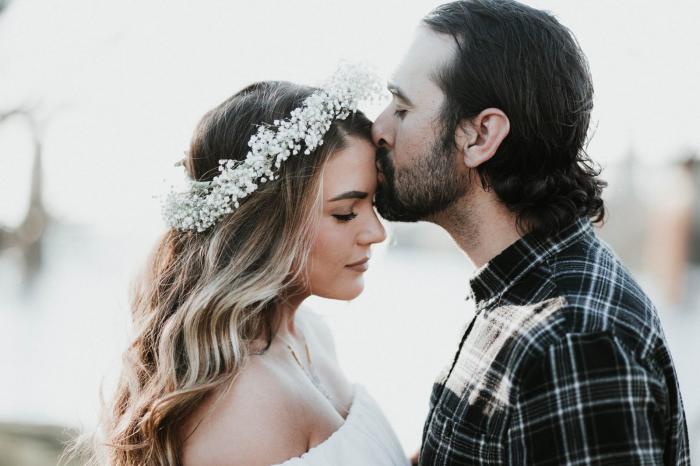 Get creative with your photos. Ask your photographer to use advanced SFX tools like LED lights, color gels, and experiment with reflections, shadows and afterward edit your photos with VanceAI Image Enhancer or only use AI image upscaler separately.
Conclusion
Most people put a great amount of money into arranging a perfect location, buying the best dresses, setting the best time for the shoot, and learning natural engagement photography poses but forget the most crucial part of the photography, editing. Editing is what makes the pictures complete and without it, they look dull. Through our guide, you got to know about 10 amazing engagement photoshoot ideas. Why not get your photoshoot done by your favorite professional photographer and edit them with our AI image upscale tool! Read more: What is Street photography? Best Guide for Beginners
Do you find this post helpful?
Read More to Know Deeper: