What Is NFT Art?
NFTs, or Non-Fungible Tokens, are unique digital assets stored on a blockchain, usually utilizing the Ethereum blockchain. Unlike cryptocurrencies like Bitcoin, which are fungible and can be exchanged one-to-one, NFTs represent one-of-a-kind items. NFTs have maintained their status due to a surge in NFT generator art apps.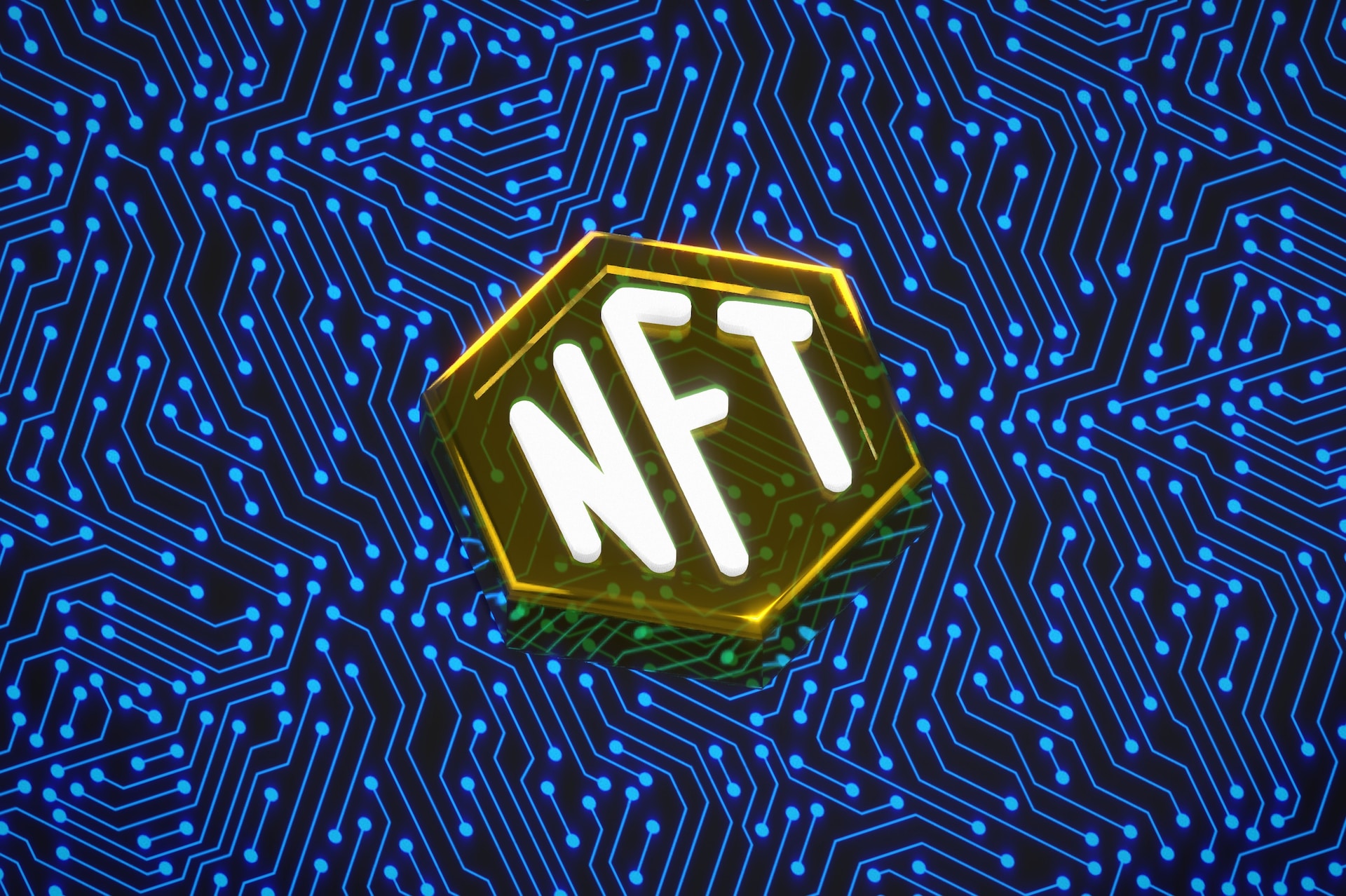 To create NFT art or images that have potential, users can utilize NFT art generator free or image enhancement apps like VanceAI, NightCafe, and others. These creative image creation apps offer user-friendly interfaces and a wide range of tools to generate NFT digital art. Users can leverage these apps to unleash their creativity, experiment with different styles, and make NFT art. More interestingly, there are also some popular Vtuber Maker which use similar technology. Try it if you like.
NFT art has seen a surge in popularity as it offers several benefits to artists and collectors alike. For artists, NFTs provide a way to establish ownership and provenance for their digital creations. We will now look at various NFT art styles, such as NFT crypto art, NFT monkey art, etc. along with useful apps.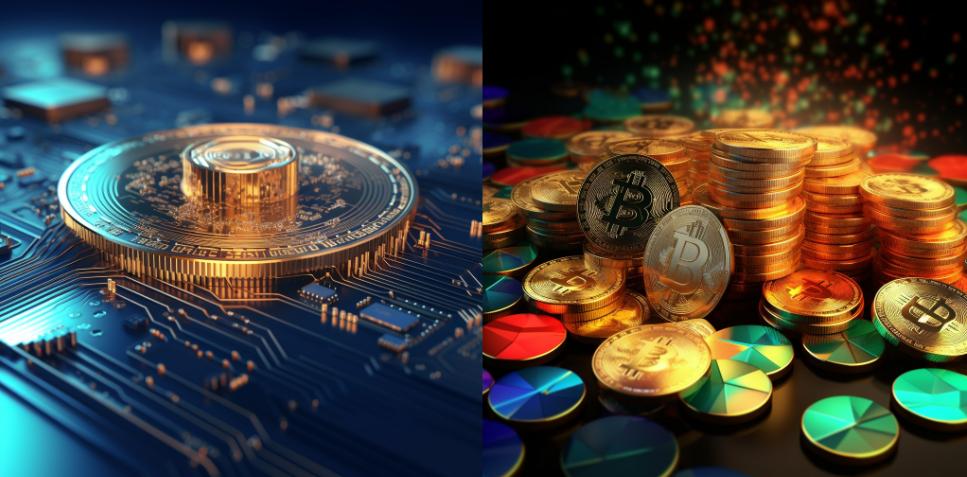 NFT Crypto Art
An NFT crypto art can be considered an interchange between artistic visuals and cryptocurrencies or digital currencies. These NFT Crypto Art visuals typically feature symbols, motifs, or references to the crypto world, usually including Bitcoin or Ethereum. As an artistic expression of cryptocurrency, the unique NFT crypto art tends to have a higher circulation value and collector's value. So, if you are a cryptocurrency enthusiast, learning to use diverse NFT art generators free to create NFT art will become a must for you. Besides that, more people also seem to be interested in AI Face Generator. You can know more from the link.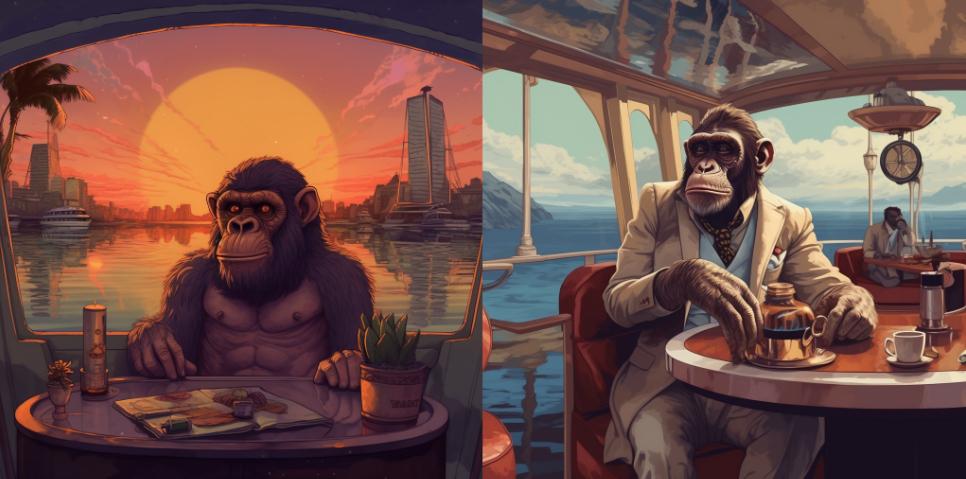 NFT Monkey Art
NFT monkey art has gained significant popularity, particularly with the rise of projects like "CryptoPunks" and "Bored Ape Yacht Club," which feature unique and collectible monkey-themed NFTs. Artists create visually captivating monkey art pieces that are tokenized as NFTs. The popularity of NFT monkey art on social media platforms is overwhelming and many celebrities are involved in NFT generator art deals, such as NBA players Steph Curry and Kevin Durant. Serena Williams, Justin Bieber, Eminem, and Neymar Jr. All of these celebrities are also discussing or buying NFT monkey art, which is gradually helping NFT generator art's popularity to expand.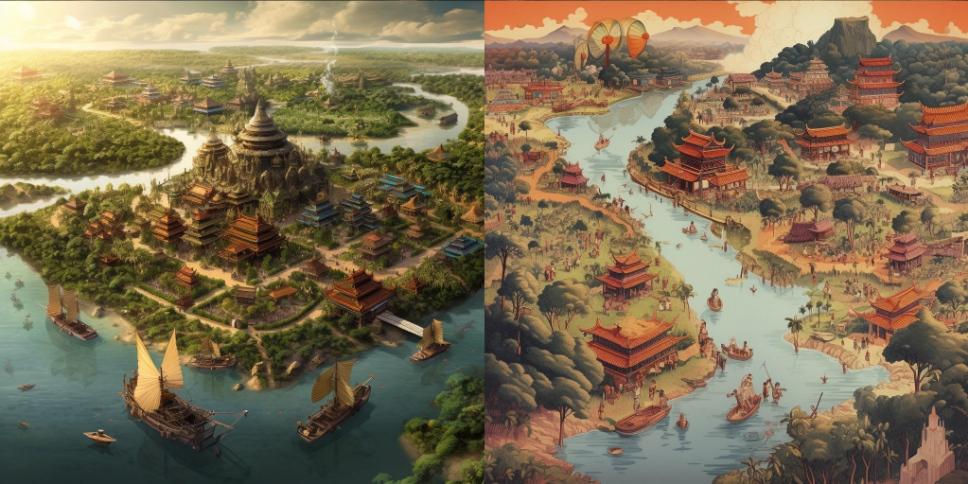 NFT Digital Art
NFT digital art in the form of non-fungible tokens (NFTs) provides a platform for creating and owning unique artistic expressions. This innovative art medium encompasses various digital creations such as drawings, paintings, music, films, poetry, and books. NFT art generator allows artists to sell or rent their creations beyond the physical world. For NFT digital art, artists utilize various digital techniques such as NFT generator art, digital painting, 3D modeling, advanced photo editing, artistic applications, and more, to create NFT art that is visually captivating and innovative artworks. NFT Digital art is a pretty broad term with a wide scope.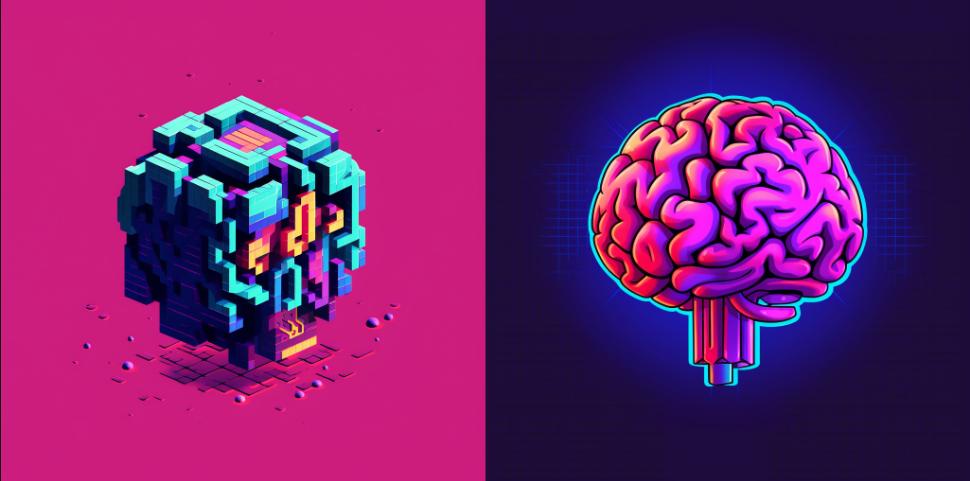 NFT Pixel Art
NFT Pixel Art is a form of digital art that utilizes a limited color palette and blocky, pixelated aesthetics to create visual representations. NFT pixel art encompasses a wide range of subjects, including characters, objects, landscapes, and more, all crafted in a pixelated style. Nowadays, more people are choosing free NFT art generators as an easy way to create NFT art. NFT Pixel Art is been chosen as an easy form since most NFT art generators free support generating this style.
How To Make NFT Art With VanceAI?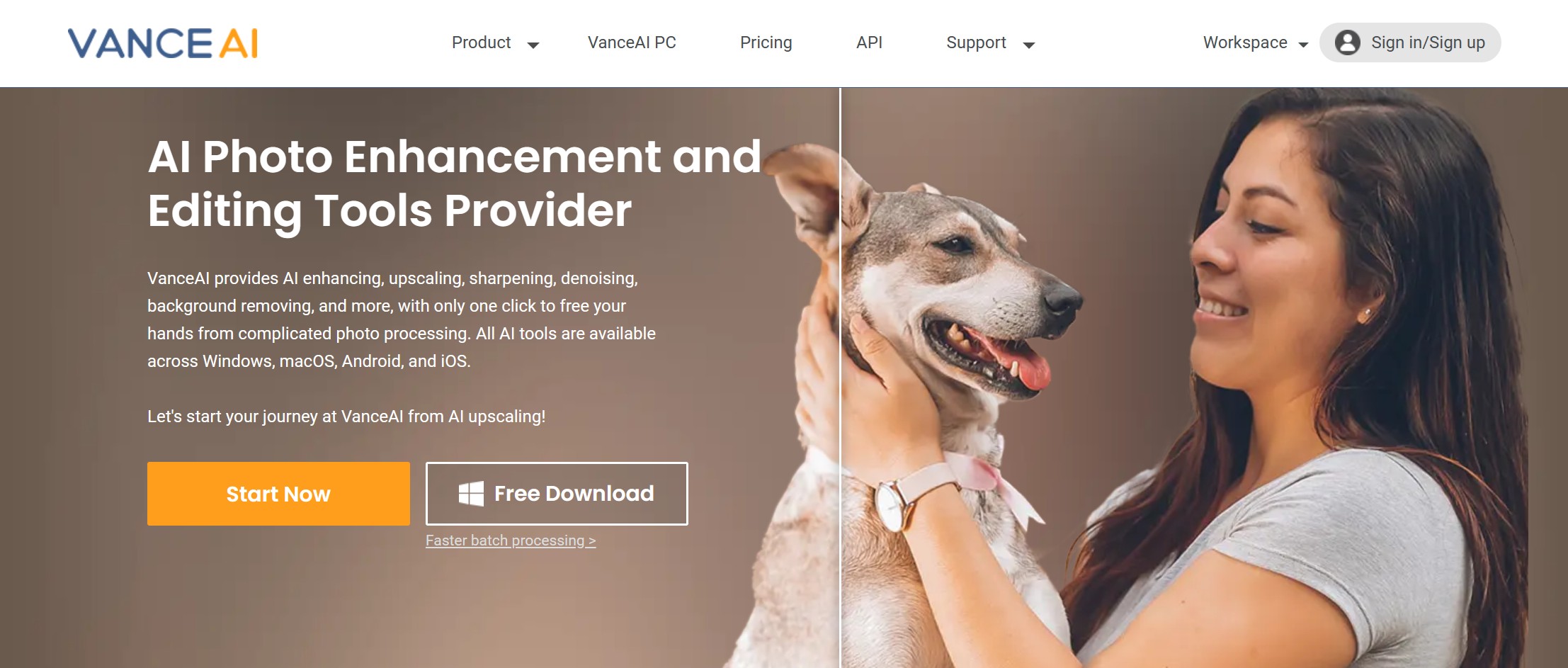 VanceAI offers a variety of tools that you can use for creating different kinds of visuals. The good news is that VanceAI tools are pretty easy to use and follow pretty much the same steps. You can refer to the guides below to get a better idea. The platform offers 3 image credits per month for free. It can be an NFT art generator free of cost to some extent. Apart from that, there comes some fancy AI Portrait Generator, making fancy selfies at a fast speed. Get to know more about it.
Toongineer Cartoonizer
Step 1: Get to the tool by clicking on Toongineer Cartoonizer. From there, click on "Upload Image" to proceed to the Workspace.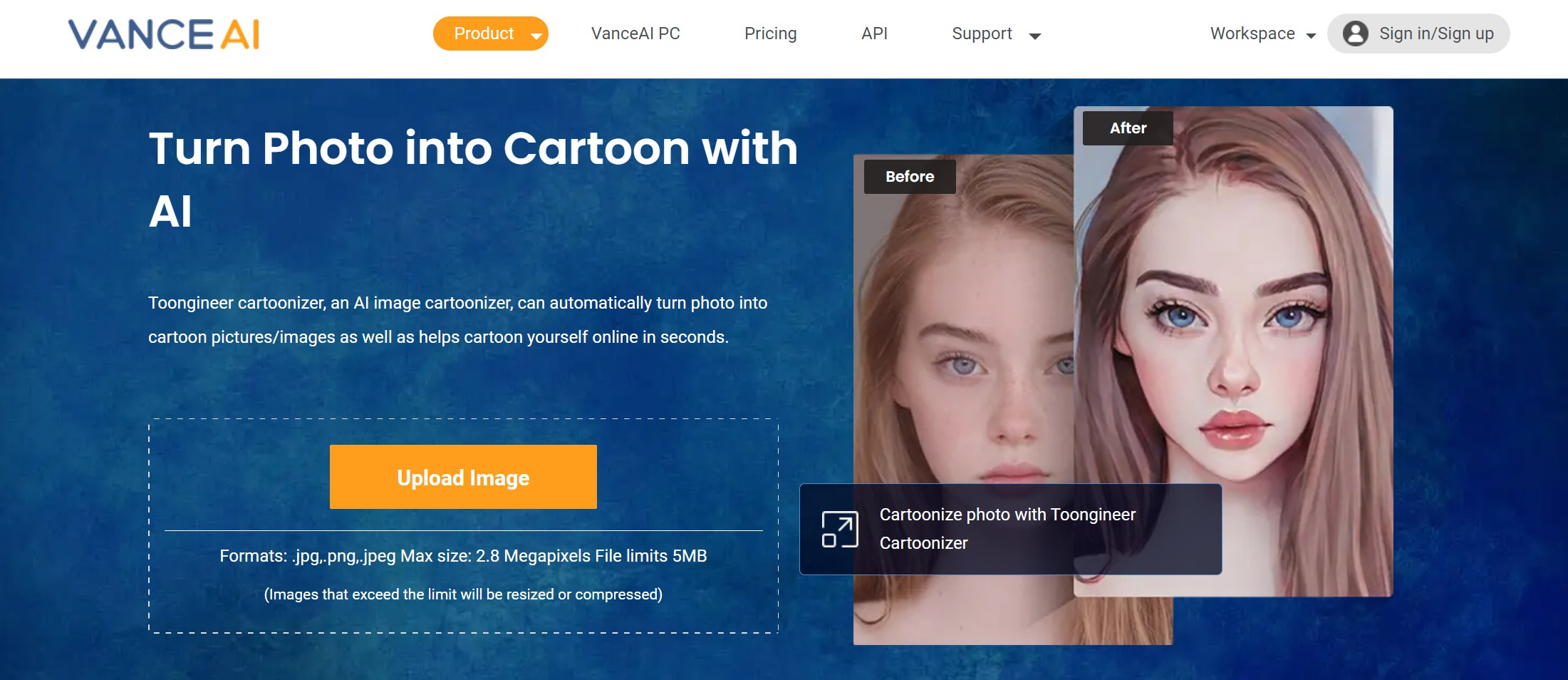 Step 2: Upload an image on the Workspace, use the options given on the right, and click on "Start to Process" to create the image. More information can get in the guide of AI Cartoon Generator.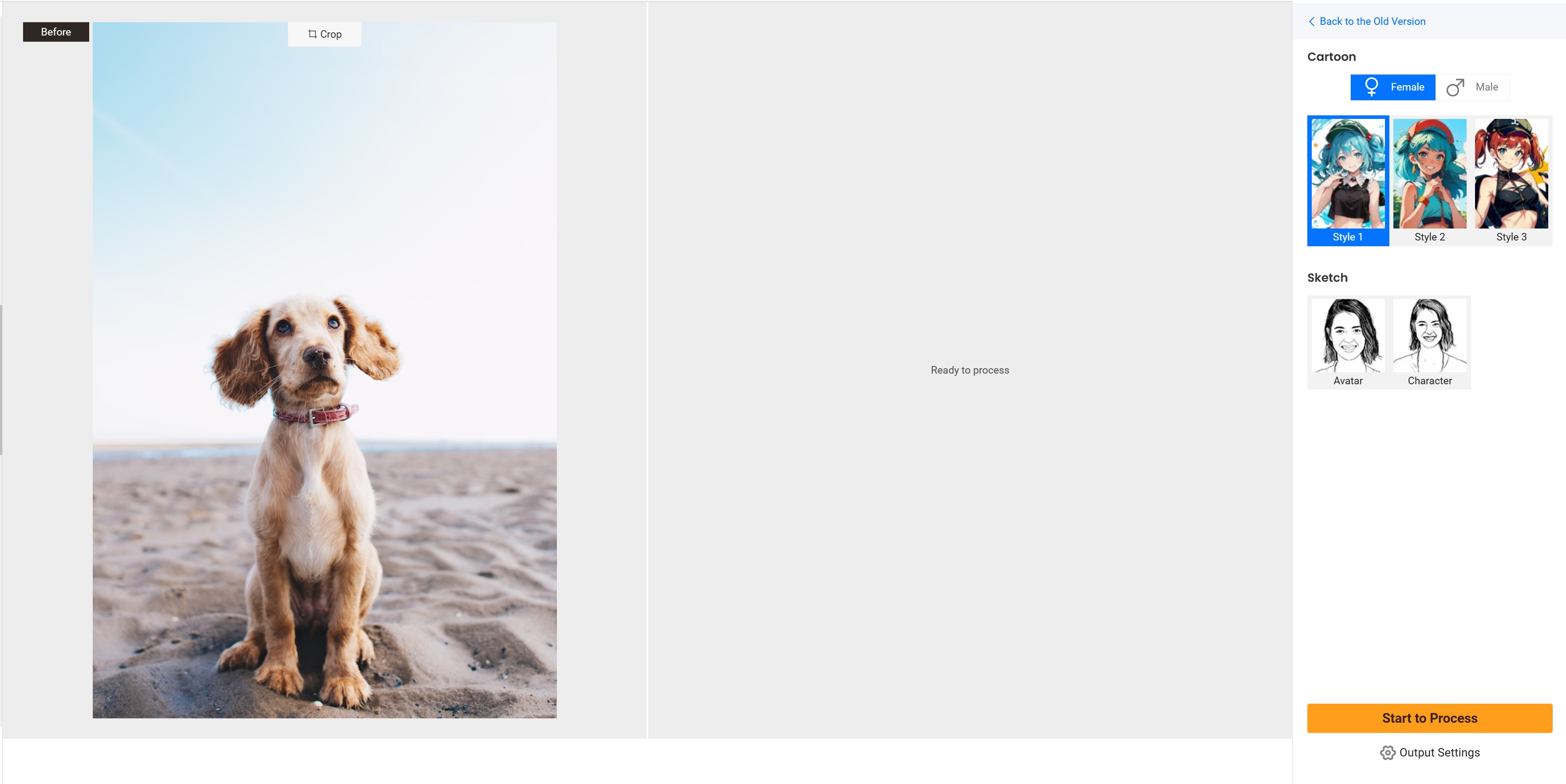 Step 3: The tool will convert and process your image within seconds. The final image will be displayed there and you can click on "Download Image" to save the photo. It is also a great idea to make this tool in to an AI portrait generator.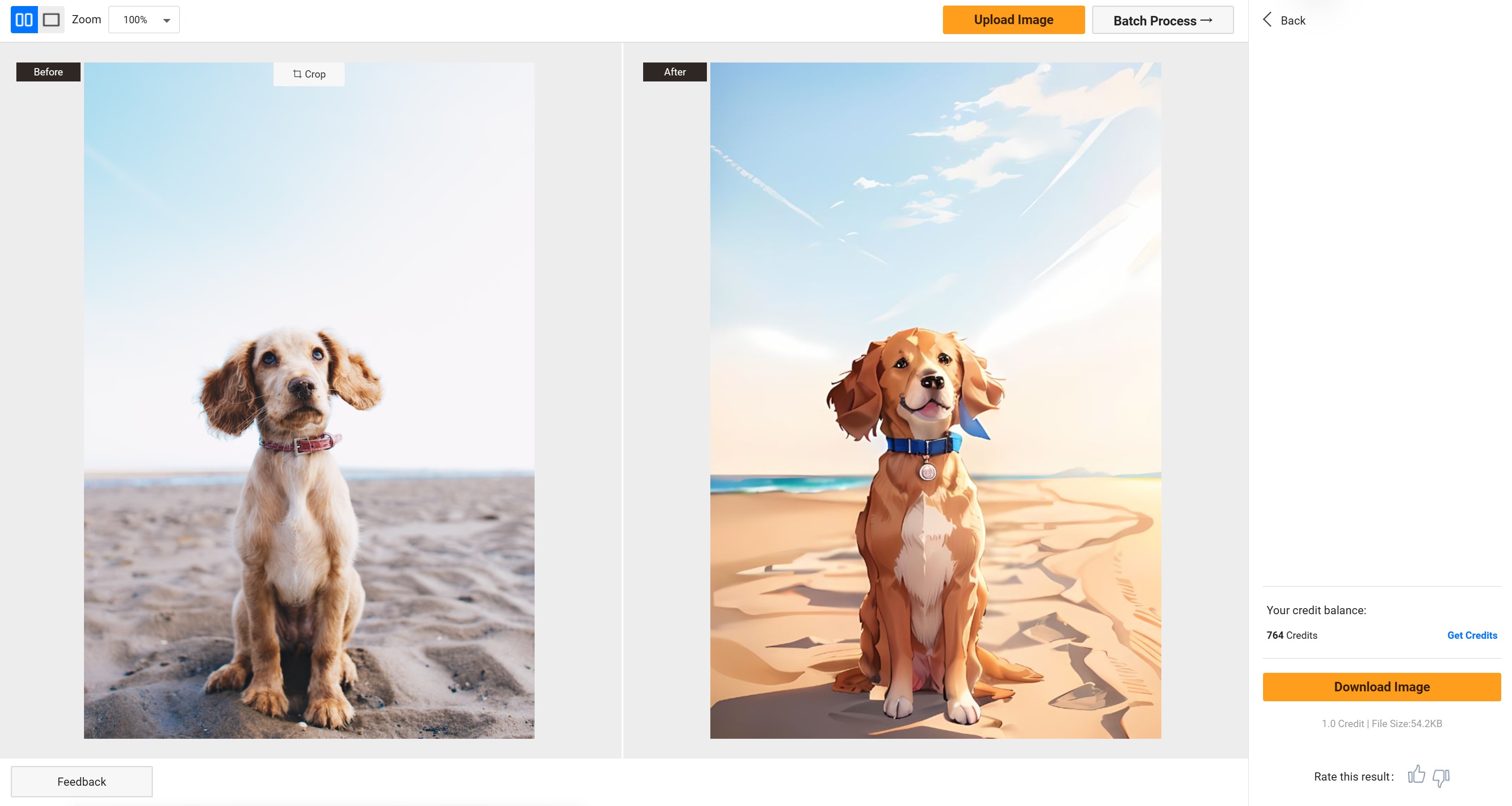 VanceAI Image Generator
Step 1: Use the link for VanceAI Image Generator to get to the tool page. Click on "Generate Art Now" to go ahead.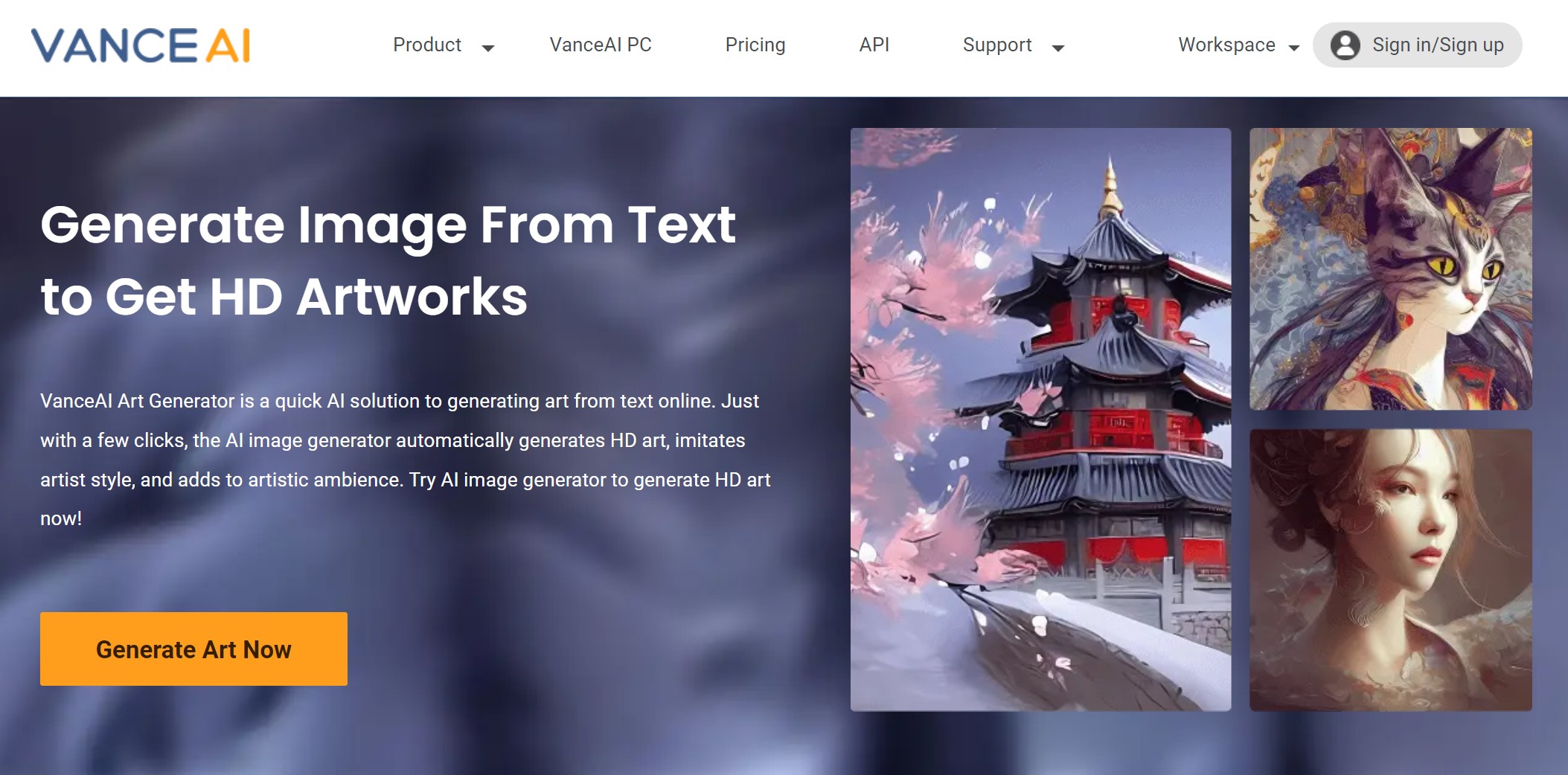 Step 2: In the Workspace, type the text prompt and use the options on the right to add more details about the visual that you want. Click on "Create" once you're ready.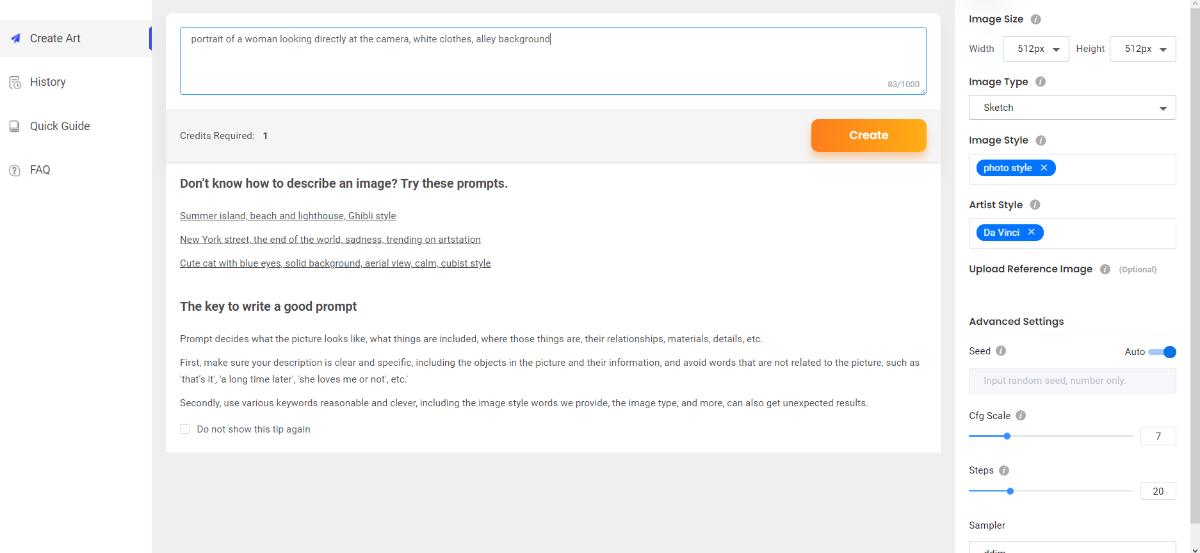 Step 3: The image will be ready in a short minute. After that, you can download it onto your device.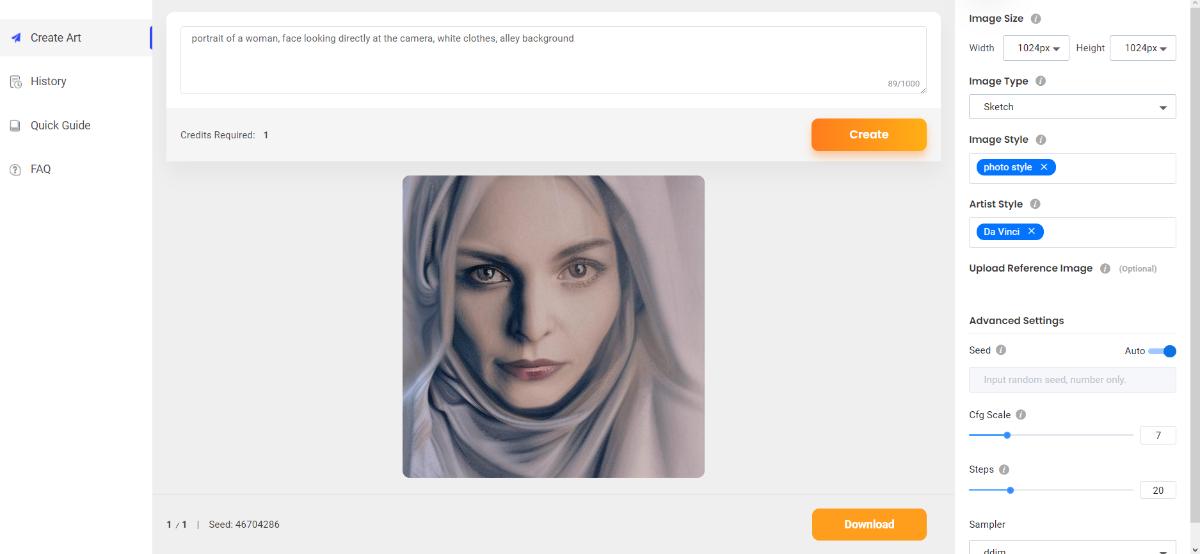 VansPortrait
Step 1: Click on VansPortrait and get to the webpage of the tool. Click on Upload Image to go ahead.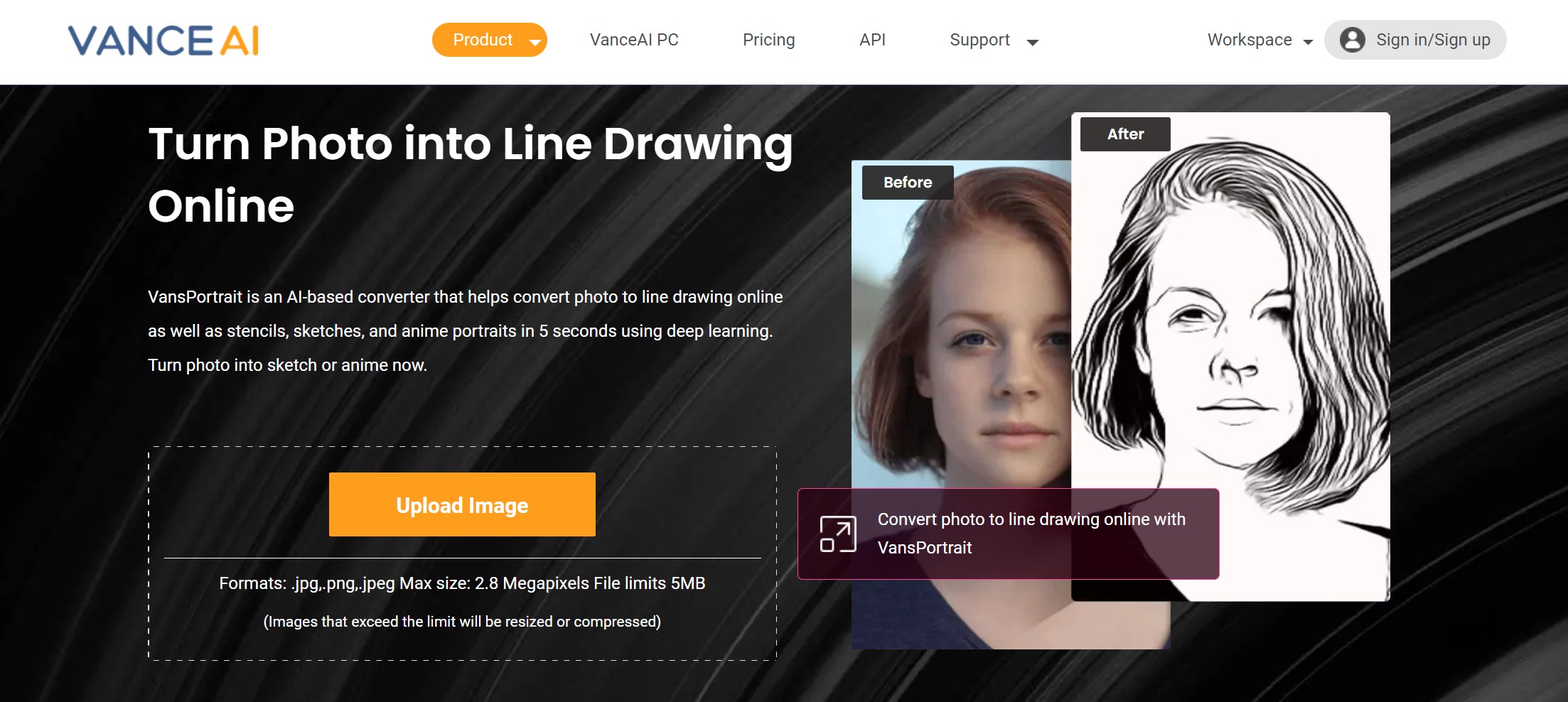 Step 2: Upload your image on the Workspace and choose the option that you want on the right. Click on Start to Process when you're ready.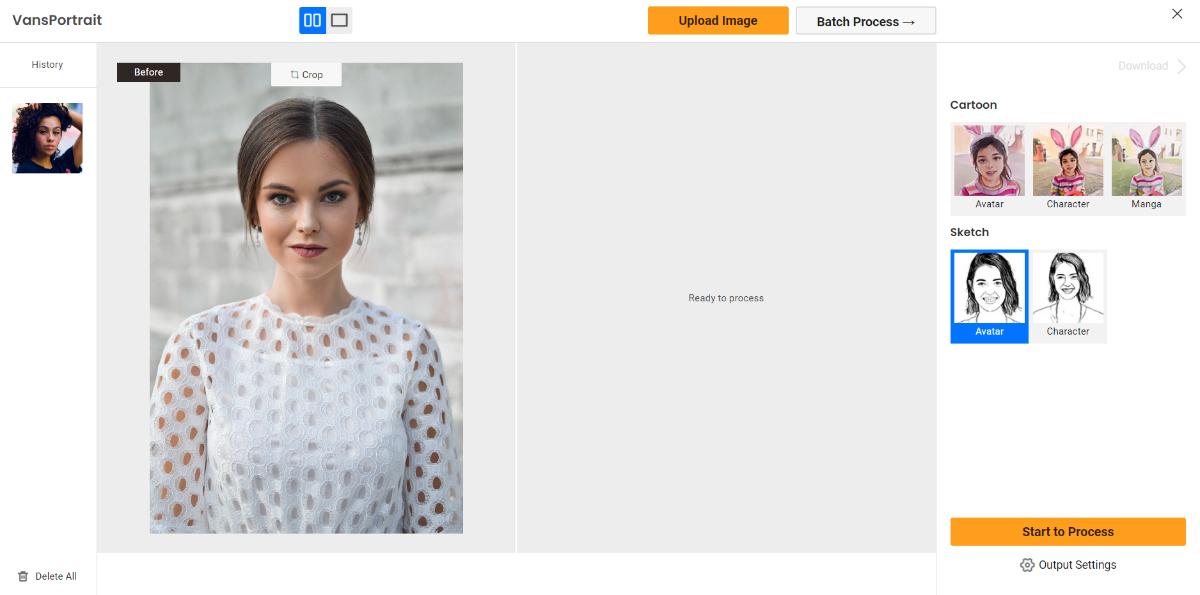 Step 3: After a few seconds, the image will appear on the screen. Use the "Download Image" option to save the picture.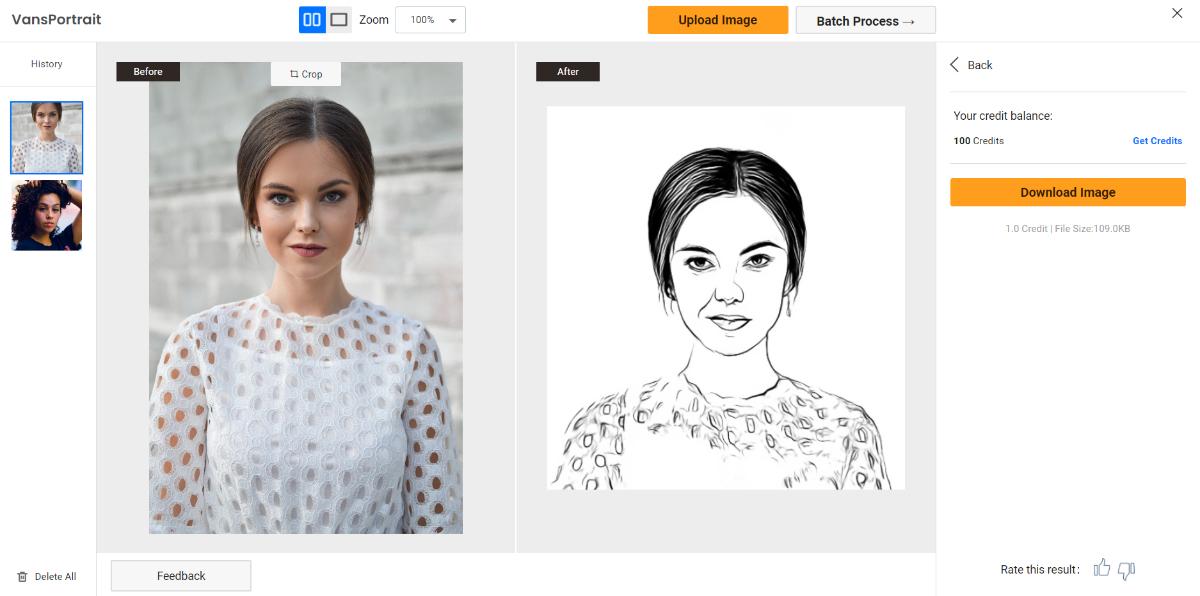 Best 5 NFT Art Generator Alternatives to VanceAI Tools
NFT Art Generator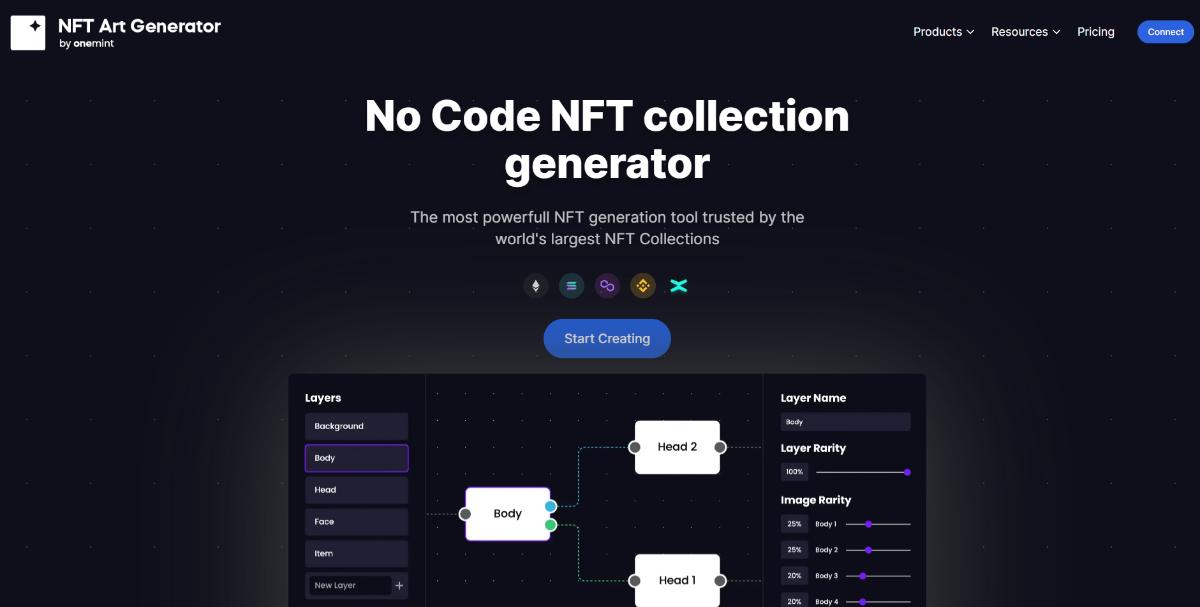 NFT Art Generator by OneMint is a cutting-edge online application designed to revolutionize the creation of NFT art collections. This powerful tool offers artists and creators an intuitive platform to generate unique and valuable NFTs without the need for coding or technical expertise.
Pros:
Attention to Detail: The NFT Art Generator pays attention to the finer details that matter to artists. Features like multi-character support enable artists to create multiple characters. Additionally, the automatic saving feature ensures that artists never lose their work or progress, providing peace of mind during the creative process.
Export Options: Artists can export their NFT collections as GIFs or videos using the NFT Art Generator. This feature enhances the visual appeal and versatility of the artwork, allowing artists to showcase their creations in dynamic and engaging formats, which can be particularly useful for marketing and promotional purposes.
Smart UI Design: The intuitive interface allows artists to navigate the platform effortlessly and bring their ideas to life without the need for extensive technical knowledge or coding expertise.
Cons:
Complexity for Beginners: Despite being a no-code NFT generator, the NFT Art Generator may still pose a learning curve for beginners who are new to the concept of NFTs or digital art creation.
Appy Pie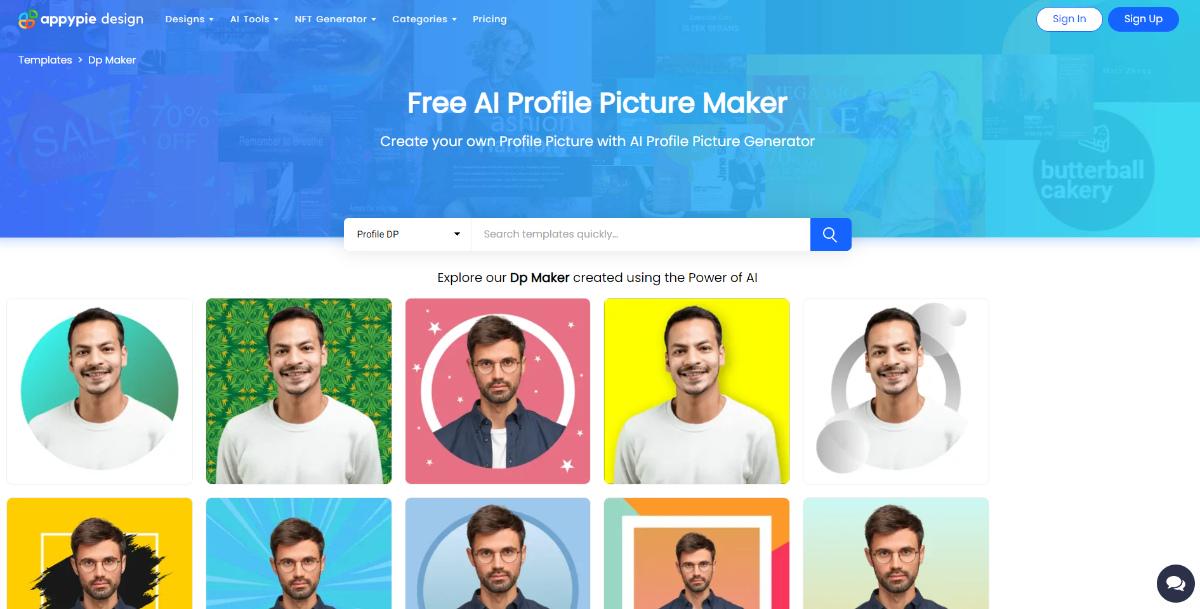 Appy Pie Design's NFT Generator is a no-code AI tool, similar to the NFT generator art tool previously, that enables users to create their own NFT art collections without the need for coding skills. With an intuitive user interface, this NFT generator offers a range of features and templates to help users create unique and visually appealing NFT graphics. The platform allows users to customize their designs by adding layers, importing graphics, and leveraging the power of AI to create exquisite NFT artwork.
Pros:
Scalability: Whether users have a small collection or a large one with thousands of NFTs, Appy Pie's NFT Generator can handle the scale without compromising security. Users can easily manage and showcase their NFT collection to a global network.
Multiple Blockchain Support: The platform supports various types of blockchains, providing flexibility for users to choose the blockchain that best suits their needs. This allows users to set up their NFT collection seamlessly on their preferred blockchain network.
Image Editing Tools: Users can perform essential edits such as cropping, resizing, rotating, and adjusting brightness, contrast, and saturation. These tools allow users to fine-tune their NFT art and optimize it for their desired presentation.
Cons:
Limited Customization: While Appy Pie's NFT Generator offers templates and basic customization options, users may find limitations in terms of advanced design customization. Users seeking highly intricate or specific design elements may find the platform's customization features inadequate.
Bueno Art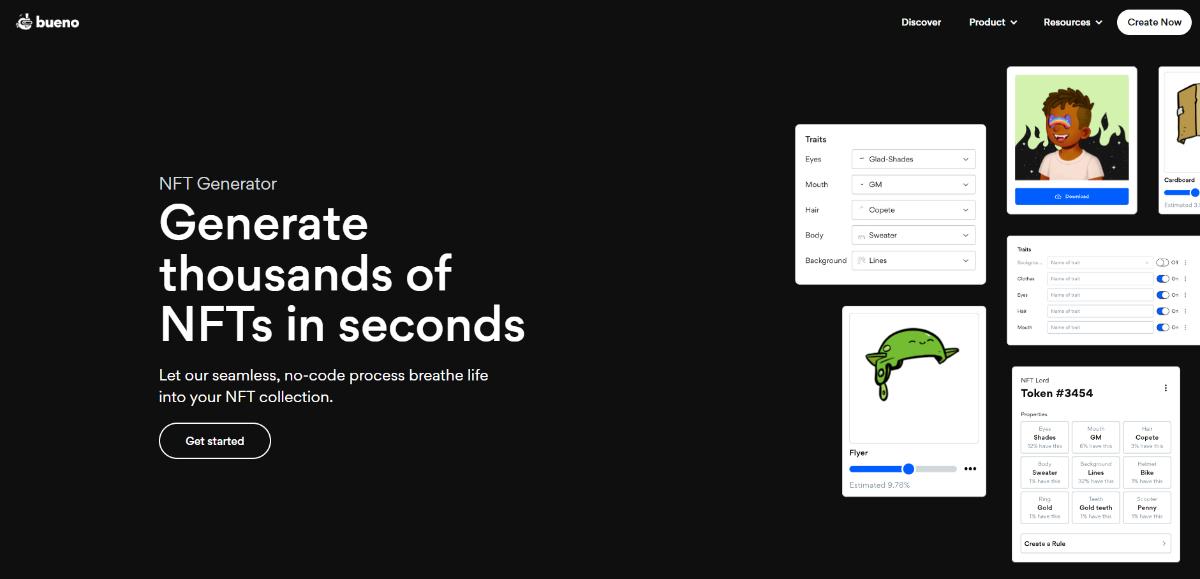 Bueno offers a user-friendly and no-code process to create NFT collections. It provides features such as organizing and uploading art layers, setting rules and rarity for traits, previewing artwork and metadata, and exporting tokens and metadata. Additionally, Bueno integrates with Pinata, enabling easy storage of NFT data via IPFS.
Pros:
User-Friendly Interface: Bueno's no-code process and intuitive interface make it accessible to artists and creators of various skill levels, eliminating the need for extensive coding knowledge.
Trait Customization: The ability to set rules and rarity for traits allows creators to add uniqueness and variety to their NFT collections, enabling the generation of surprising and diverse NFTs.
Collaboration Features: Bueno offers seamless collaboration capabilities, allowing multiple artists to work together on projects and leverage each other's skills and creativity.
Cons:
Limited Asset and Metadata Storage: While Bueno integrates with Pinata for storing NFT data via IPFS, there may be limitations on the amount of storage available or additional costs associated with larger collections. Artists with extensive or rapidly growing NFT collections may need to consider the scalability of storing assets and metadata.
Potential Learning Curve: While Bueno aims to provide a user-friendly interface, there may still be a learning curve associated with understanding and utilizing the platform effectively.
Nightcafe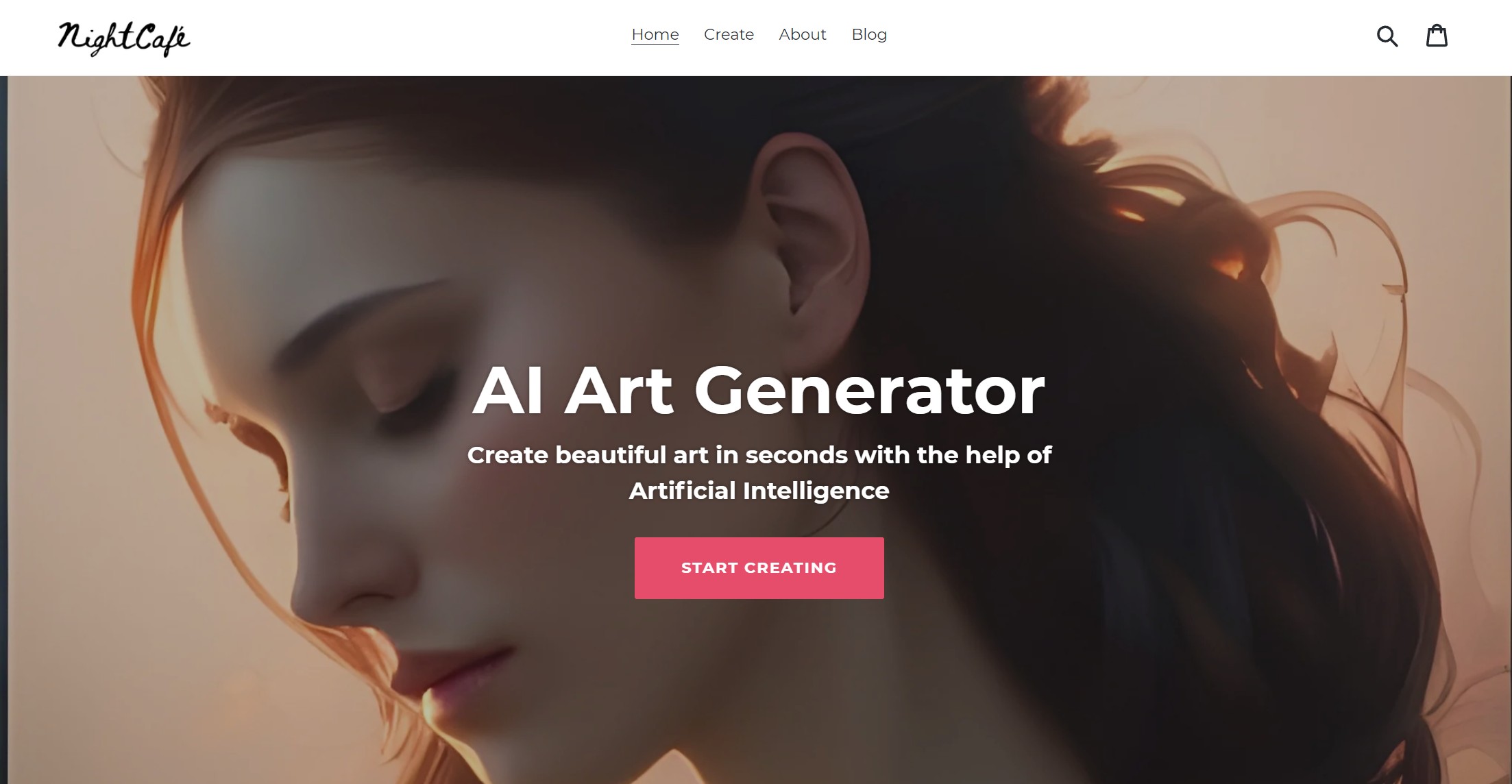 NightCafe is a dedicated platform that caters to the needs of artists looking to create and sell NFT art. It provides a user-friendly interface and a robust set of tools to facilitate the entire process of NFT creation, from uploading and minting artworks to showcasing and selling them on the marketplace.
Pros:
User-friendly Interface: NightCafe offers an intuitive and easy-to-use interface, making it accessible for artists at all skill levels. The platform simplifies the NFT creation process, allowing artists to focus on their art rather than complex technical aspects.
Wide Range of Artwork Formats: NightCafe supports various file formats, including images, videos, audio, and even 3D models, enabling artists to showcase their creations in diverse mediums.
Cons:
No Advanced Editing: Compared to other similar applications, NightCafe does not really offer much in terms of advanced editing options or customization after the image has been processed.
NFT-Inator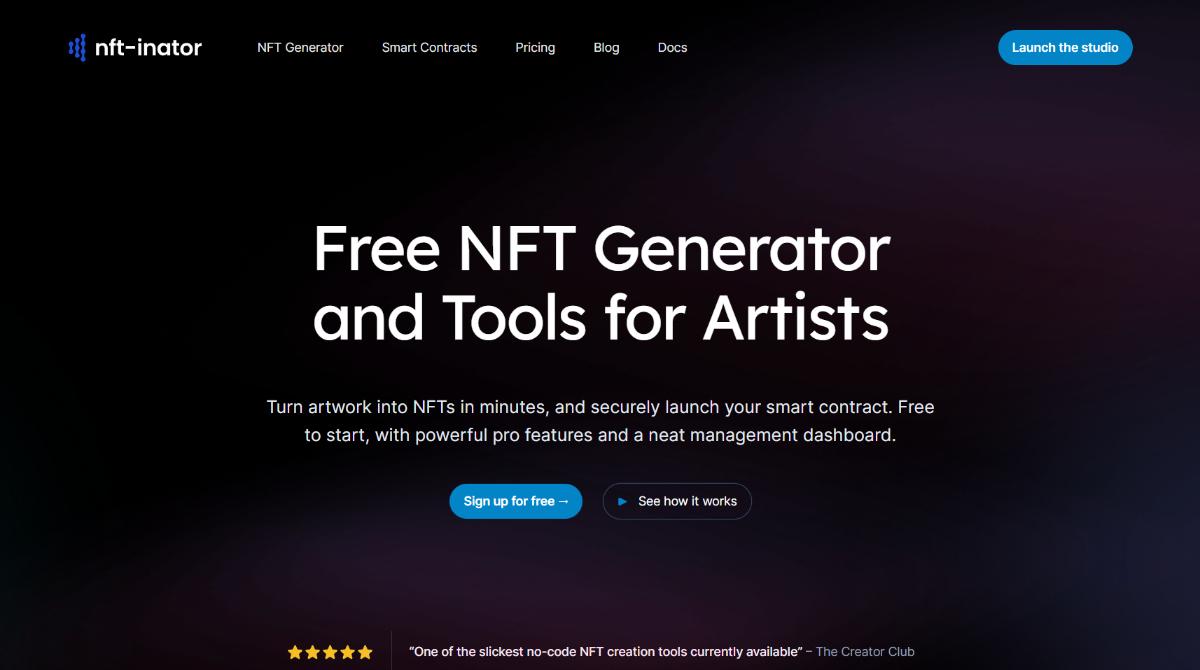 NFT-Inator is a powerful app designed specifically for artists and creators looking to enter the world of NFTs. It provides a user-friendly interface and a range of features that simplify the process of creating, managing, and launching NFT art collections. With NFT-Inator, artists can turn their artwork into unique digital assets and securely deploy smart contracts
Pros:
Smart Contract Deployment: NFT-Inator enables artists to deploy their own ERC-721A smart contracts. This feature provides greater control and independence, as artists can create their own unique contract parameters.
Collaboration and Teamwork: NFT-Inator offers the ability to collaborate with team members. Artists can invite team members by email and work together in real-time, streamlining the creative process and ensuring efficient collaboration.
Cons:
Reliance on the NFT-Inator Platform: As with any app or platform, artists using NFT-Inator are dependent on the continued availability and support of the service. If the platform experiences downtime or discontinuation, it may impact artists' ability to manage or access their NFTs.