Complete Guide To Antique Lockets
Lockets are widely known as sentimental jewelry. This jewelry piece has been around for quite some time, but is still valued.
This article is your guide on finding the perfect vintage locket for your loved ones. You will also learn about the wonders of VanceAI in enhancing the photos that you might want to attach in a locket, which is meant to be gifted to a loved one.
When Did People Start Wearing Lockets?
The trend of wearing lockets as a sentimental jewelry started in 19th century. People, especially patriotic men would wear lockets with the picture of their ruler on it, which depicted their devotion and love towards their ruler.
When World War I started, soldiers would gift their loved ones a locket with their picture of them, to remind their lovers of the undying love they had for them. In the early times, people used to wear locket rings as well. It was in the late 19th century that the trend of locket chain started, and since then, it is still adored by people of taste.
From 19th century onwards, people have attached an emotional meaning with lockets. This is because of the historical significance of this piece of jewelry and also because, lockets are considered a special gift.
Queens used to wear locket rings with pictures of their loved ones attached in the frames. This set a trend for ordinary people, because they looked up to their rulers to find inspiration in their daily lifestyle.You may use photo enhancer tools to improve the photos quality in antique lockets and make photo hd.
How To Restore Old Photos Framed In Antique Lockets?
If you search up the internet, you will find tons of ways that you can adopt to restore old and antique lockets and the photo framed in them. The internet is filled with complex procedures of restoring old photos framed in a vintage photo locket.
However, the easiest and the least complex way to restore old photos that are framed in a vintage locket is by using VanceAI Photo Restorer. This particular image restoring website allows the user to easily edit old and vintage photos.
If you are interested, you can try to restore your image now or download it directly from the pop-up window on the right without leaving this article.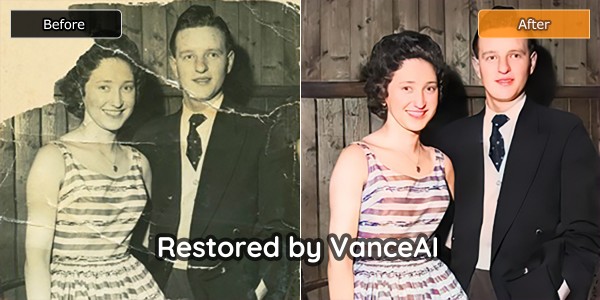 AI Photo Restorer helps the user to remove scratches, spots and sepia from the vintage photos. With the help of AI photo restoration technology, the website edits the old photos and transforms them into colored and well-defined images.
The online photo restoration also has the capability to enhance old photos. It does so by sharpening the image color and by improving the quality with the help of AI. The photo restorer also enhances the facial features of the person who is captured in the image.
VanceAI Photo Restorer does wonders with the editing part. It transforms the old scarred images into bright and enhanced, colored photos automatically in less than ten seconds.
Following steps or reading digital photo repair page will guide you on how to use the VanceAI Photo Restorer feature.
Step 1
Upload the Image. Select the features that you want to include in the editing part. Additional features such as noise remover are also included.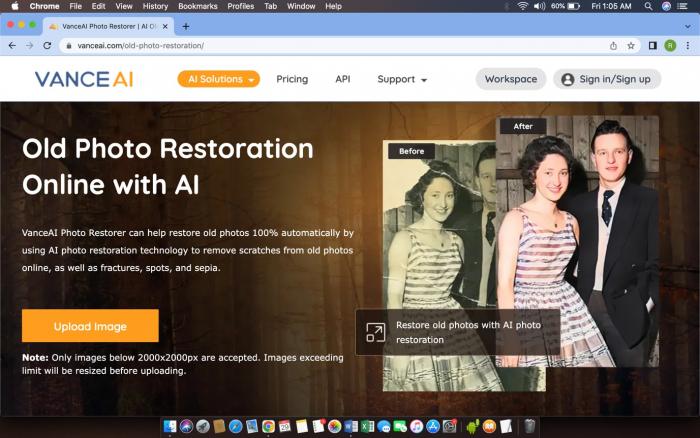 Step 2
Click on "start to process" then click on "preview after the image is finally processed.
Step 3
Download the final outcome.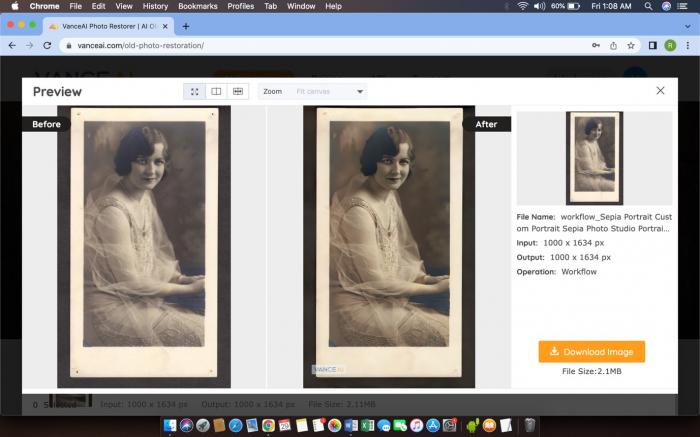 Common Antique Locket Styles
The most common antique locket styles are listed below, so that you can take inspiration from the blog and buy antique lockets for yourself.
Gold
The gold locket comes in several shapes and sizes. The most common ones are circular gold lockets that have a scrollwork cover, heart-shaped gold lockets, egg-shaped filigree gold locket and oval locket in gold with cameo cover.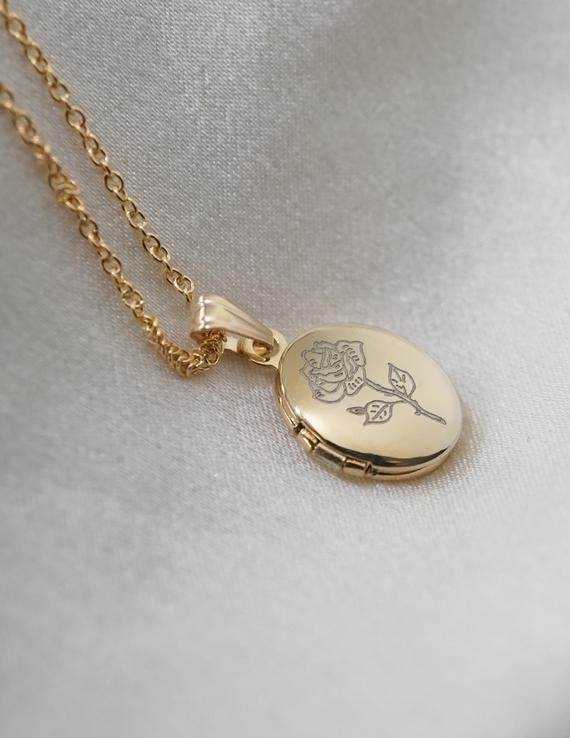 Oval
Oval-shaped lockets come in brass, gold, rose gold and silver. Some oval vintage lockets have floral pattern, while some have filigree artwork on them.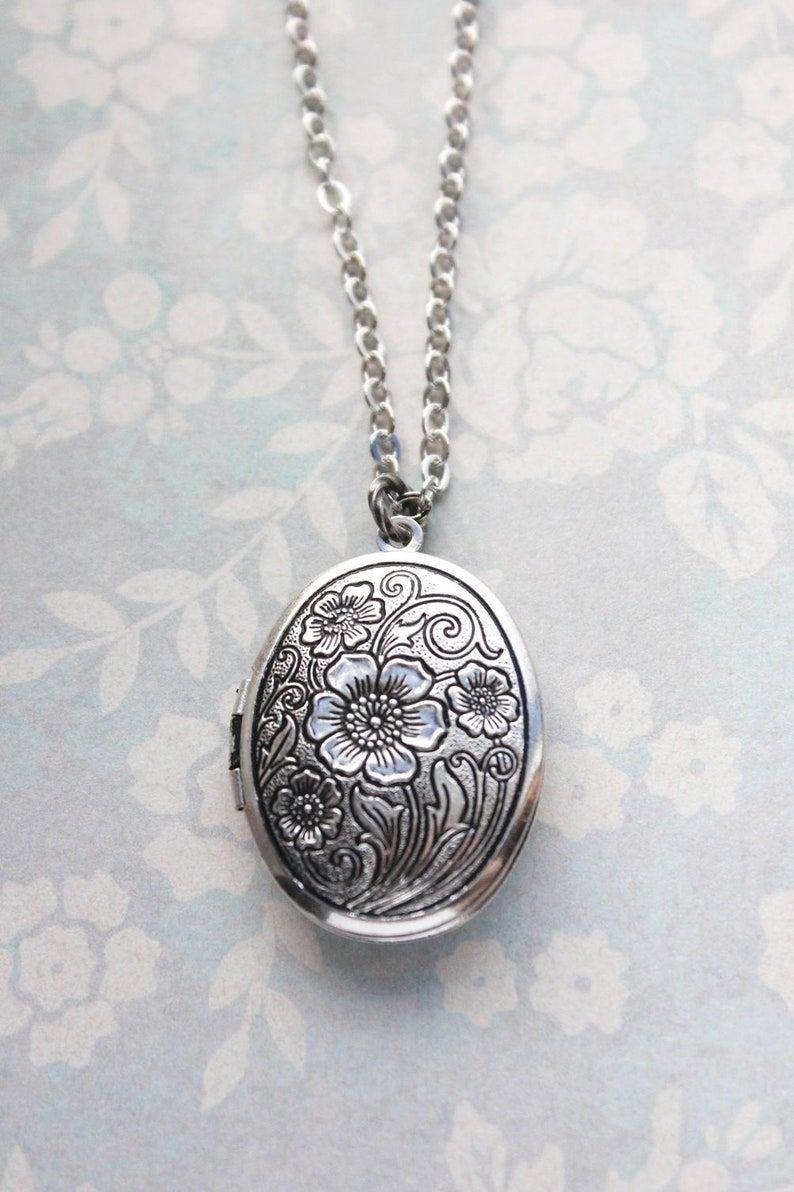 Multiple Photo
This king of locket opens up like a book and has two sides of frame with room for two pictures on each side. Such lockets come in different shapes and sizes and are the best gift to give to your loved ones.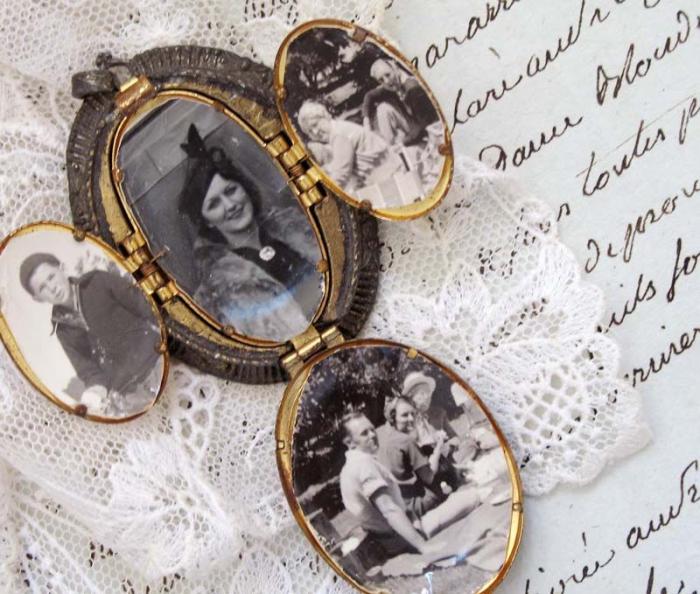 Where To Buy Antique Lockets?
You might have had a chance to visit a vintage jewelry store. This is only possible if you are a true lover of antique jewelry. We have gathered some information regarding vintage jewelry places where you can find unique and authentic vintage lockets for yourself, or your loved ones.
1928 Jewelry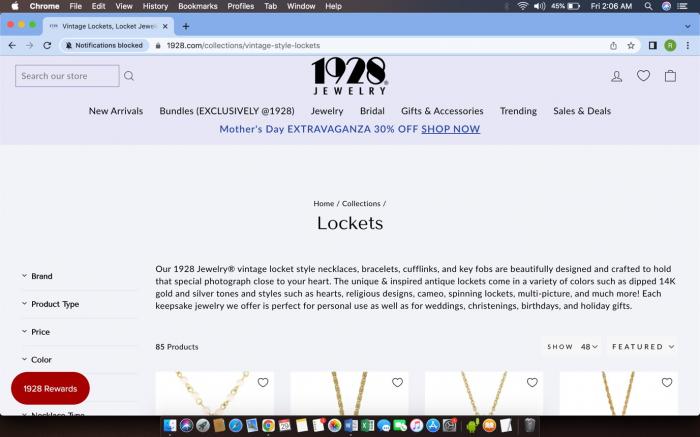 The online website for vintage jewelry, 1928 Jewelry is a shop which provides vintage lockets, bracelets, necklaces, cufflinks and many other vintage jewelry. The jewelry designs are unique and inspired by the vintage times.
The website is user-friendly and has a lot of options for their customers. The designs are unique and beautiful. Such designs attract the eye of the customer, which makes 1928 quite a popular website.
Pros:
The jewelry designs are unique and beautiful.
Cons:
The jewelry is very expensive.
Antique Jewelry Company (AJC)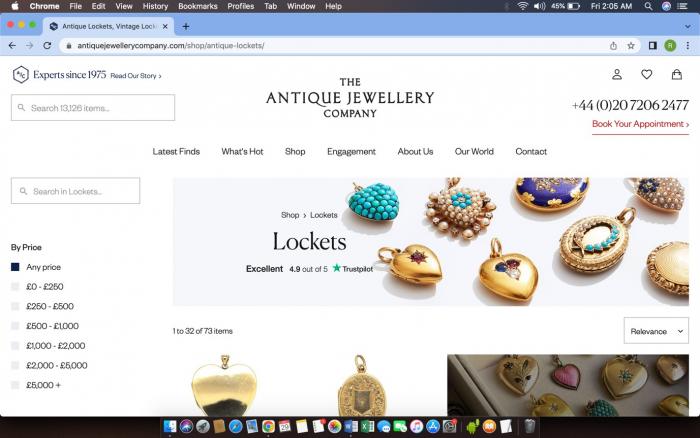 The website is a heaven for antique jewelry lovers. It has all the right shapes and sizes of vintage lockets that the customer yearns for. The jewelry designs are exceptionally beautiful and there is a wide variety of the product in discussion.
The AJC is a user-friendly website and the products are beautiful which attracts customer's attention without any extra effort. The website offers its customers and opportunity to explore the wide range of jewelry which is available on their website.
Pros:
Jewelry designs are exceptionally beautiful.
Cons:
Most lockets have similar shapes and designs.
3. Market Square Jeweler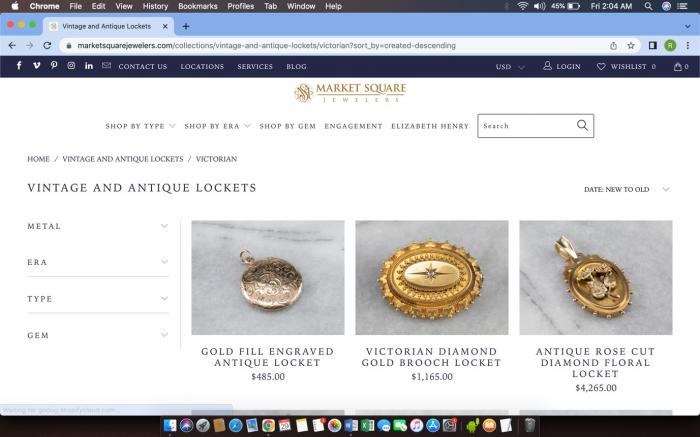 The website has a vast collection of Victorian antique lockets as well as sterling silver antique lockets. The best part about this website is that it has categorized every locket according to its era, type and sort of gem that is attached to the locket.
The website is very easy to use and makes it easier for online shoppers to filter their choices and shop according to their need and demand.
Pros:
A customer-friendly website with antique and authentic vintage lockets.
Cons:
There are not many options to choose a suitable vintage locket.
Conclusion 
The article has talked about the history and importance of antique lockets. People who love vintage and antique lockets will find this article helpful.
Personal jewelry or sentimental jewelry has long been worn or gifted by people to show their love and devotion to others. It is believed that lockets are the most personal form of antique jewelry that a person can own.
With antique lockets, comes the need of memorable photos to attach them in the locket frame. These photos can be edited via VanceAI Photo Restorer, so that their photos are no longer scratched, torn and old-looking.
Another wonder of VanceAI is the is the photo enhancer. The websites photo enhance feature transforms a picture into a crisp and clean, high-quality photo. The quality is improved using AI and deep learning.
The best part about antique picture lockets is the sentiments and the history attached with them. A piece of jewelry with this much sentiments and emotions attached with it must forever be cherished by its owner.
Do you find this post helpful?
Read More to Know Deeper: