How To Create Outlines In Procreate
Procreate is an app for drawing illustrations, painting and sketching, exclusively for iPad. It is an advanced app which can assist you in learning how to draw an image, if you are a beginner. This article will teach you on how to outline an image.
Enhance details of your illustrations using photo enhancer. The feature increases the image quality by sharpening, adjusting color and increasing the resolution of the photo so that can make photo hd.
If you are wondering on how to get an outline of an image without using Procreate, VansPortrait is the answer. The feature on VanceAI is an AI-based convertor which helps in converting photos to sketches.
You do not need to worry now if you do not have Procreate. The VansPortrait will automatically transform your photos into outlined sketches in a few seconds. The process is automatic and does not require a lot of time or effort.
To turn photo into line drawing, head directly to VansPortrait website. If you are beginning to learn digital art, you might not know how to outline a picture yet. The VansPortrait helps you by providing you a sketch of the picture you are planning to apply your artistic skills on.
The user can convert a regular image into a sketch or an anime. Using futuristic AI technology and deep learning, VansPortrait turns any photo into a line drawing or a sketch 100% automatically.
By using the modern technology of GAN, which is a method of deep learning, VansPortait can convert image to line art online. You can use ai image enhancer to further elaborate details of the stencils, so that the drawing looks high-quality and digitally aesthetic.
By using the image enhancer, the drawing will look much more appealing because of high resolution and sharpened colors. Modern digital drawings are appreciated because of their sharp details and perfect quality.
To turn photo into line drawing, follow these steps.
Step 1
Visit the VansPortrait feature and upload an image that you want to convert into line drawing.
Step 2
Select "sketch" and "portrait" if you are editing a face portrait. You can select general if you want to edit landscape photography or other photographs apart from face portraits. Apart from that, there comes some fancy AI Portrait Generator, making fancy selfies at a fast speed. Get to know more about it.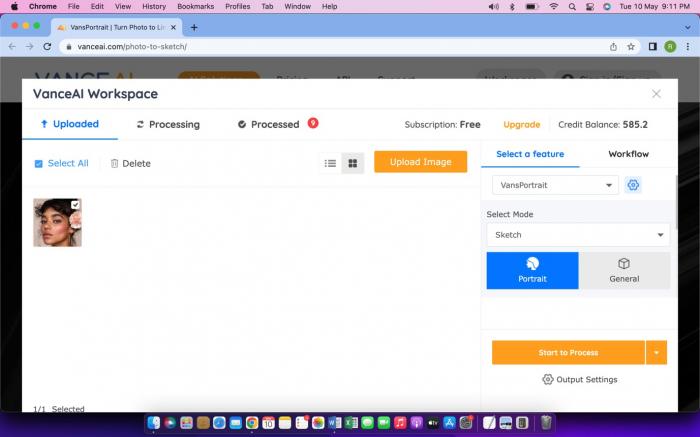 Step 3
Click on start to process and then preview the image to view the final outcome. 
Besides that, more people also seem to be interested in AI Face Generator. You can know more from the link.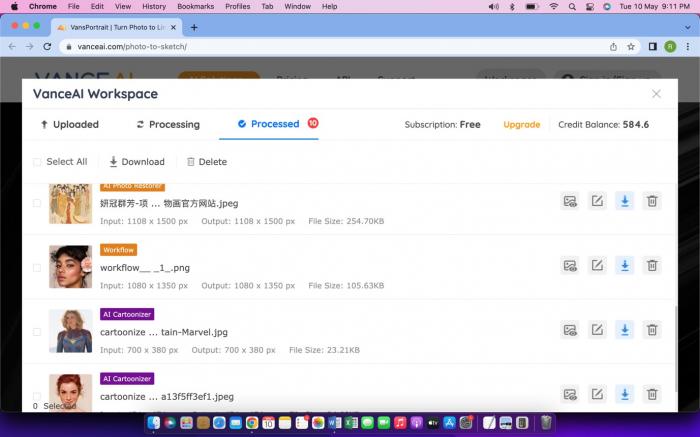 Step 4
Download the image by signing in VanceAI account. You can use other features such as online photo enhancer to increase resolution of your photographs online.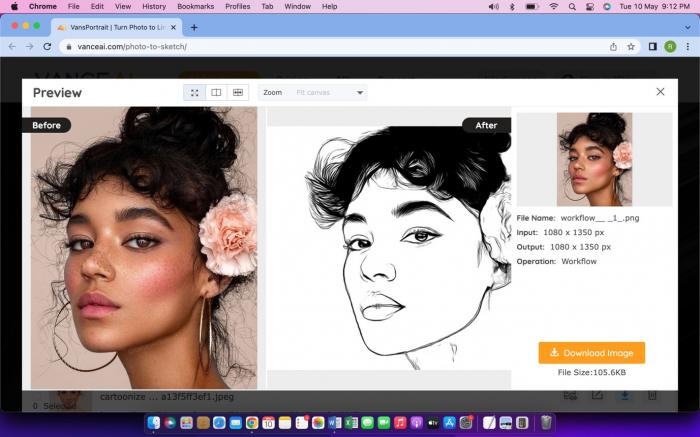 Have a look at the final outcome and witness the wonders of AI and deep learning. The VansPortrait has done an amazing job at creating sketches of the photographs by keeping the facial features intact. Beginners can use these line drawings to learn digital art. In another way, trying cartoon styles by using an AI cartoon generator is also a great idea.
As an additional VanceAI choice, VanceAI PC is full-featured desktop software developed by VanceAI that lets you instantly process local photos in bulk with more customization options, which will significantly simplify your workflow and boost your productivity. Download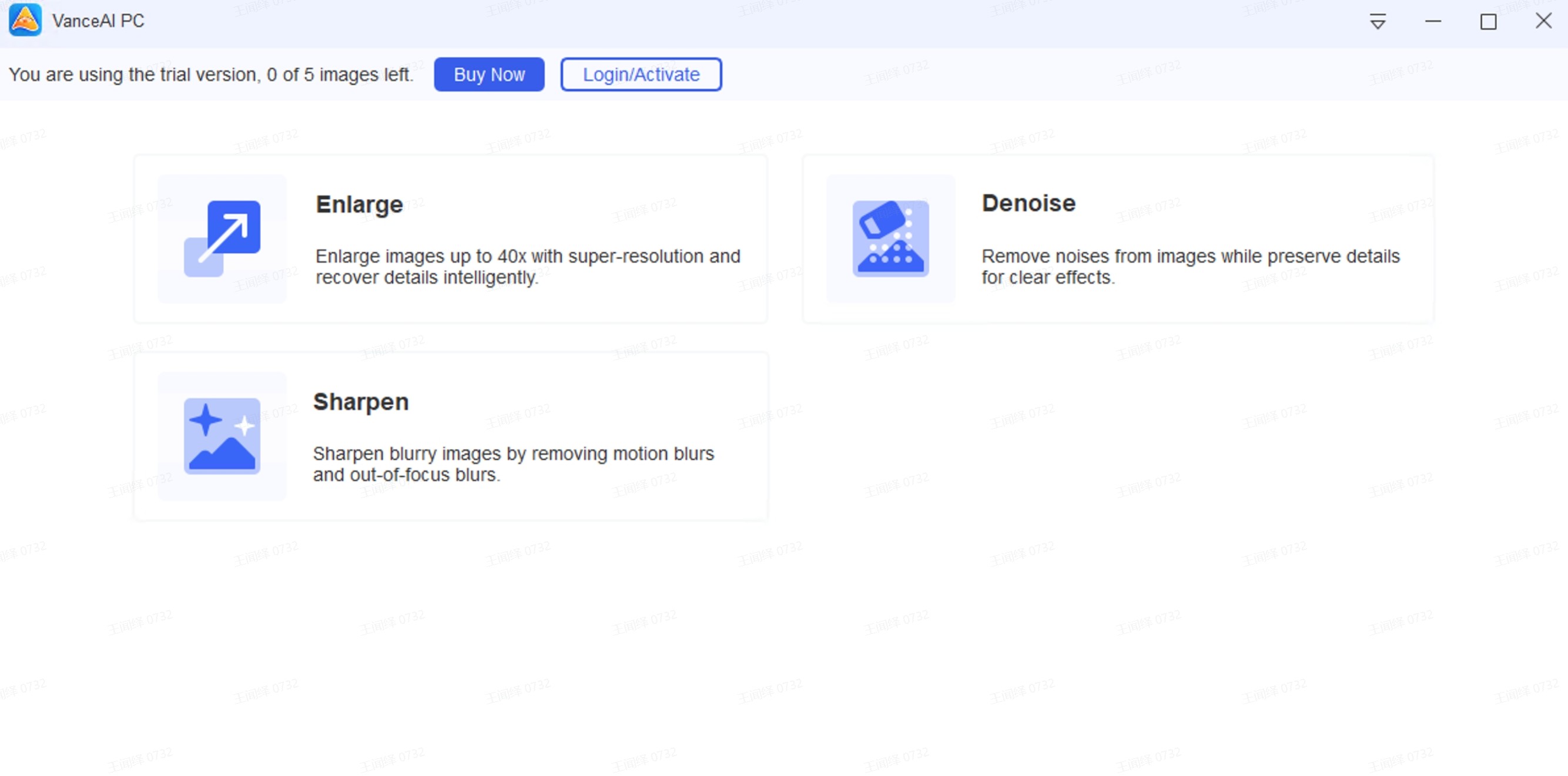 How To Create Outlines In Procreate?
Procreate is an advanced illustration app with a futuristic approach of features. Beginners can learn how to make an outline of a picture or how to outline an image. But, there are so many innovative features of this app which makes painting and drawing an enjoyable task.
Procreate is an excellent platform for those who are struggling to improve their art. It can easily be used by people who do not know anything about drawing. However, its advanced features are helpful for artists of all levels. More interestingly, there are also some popular Vtuber Maker which use similar technology. Try it if you like.
Follow these steps to learn how to outline an image in Procreate.
Step 1
First of all, make sure your art should be solid and on one layer before outlining. Check the layer panel to confirm whether you are on the same layer that has your illustration on it. When all of the checking is done, then tap on the selection tool, turn the tool to Automatic. Make sure Color Fill is turned off.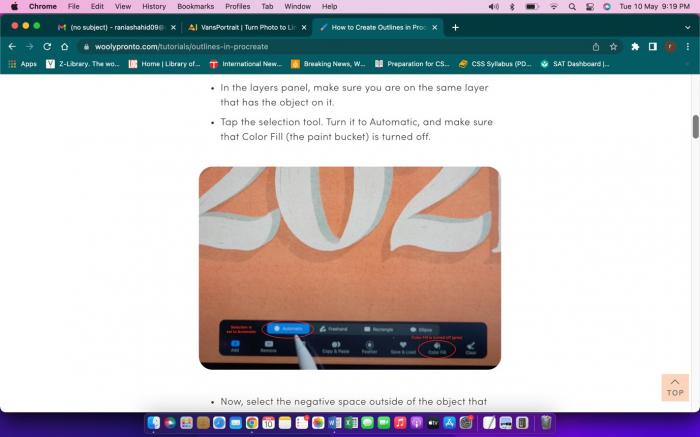 Step 2
Select or tap on the negative space outside your illustration. After that, feather the whole negative space by tapping on the Feather button in the toolbar situated on the bottom of the page. Use the slider to increase or decrease the feathering quantity. Find best results on the scale between 3% to 6%.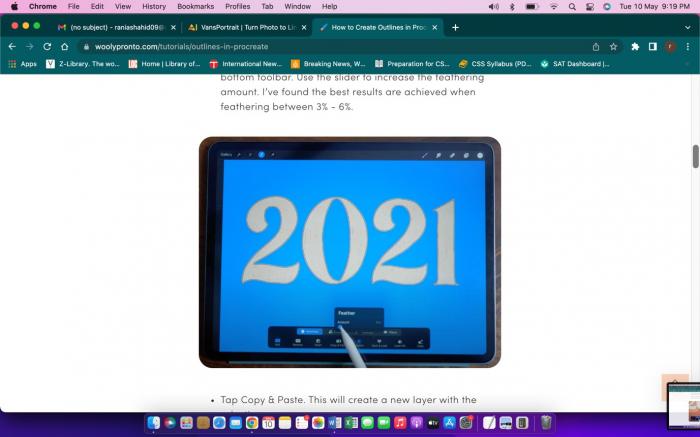 Step 3
Tap on Copy and Pate to create a new layer with the selection. This will create an outline over your illustration. Notice that the outline is faded and softened because of feathering.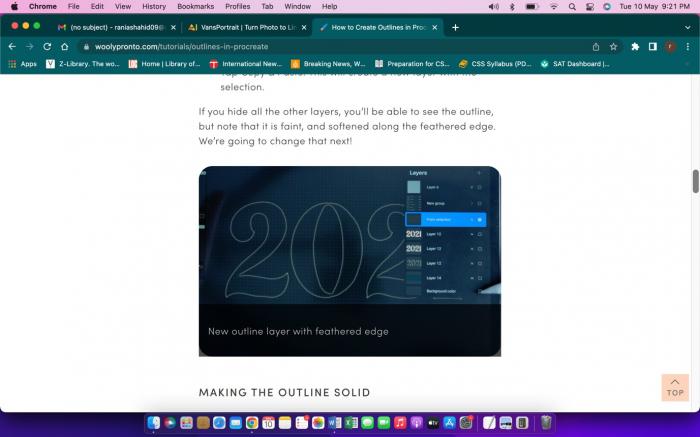 Step 4
Select the contents of the new outline layer by pressing and holding the layer. Then choose the color that you want to fill in the outline. Next, turn on the Color Fill situated in the bottom of the selection toolbar. This option will automatically fill color in the selected area.
Now, deselect the layer and reselect it once again without changing anything else. Keep the Color Fill selected because every time you select an reselect the layer, it will fill color in the selection of the layer.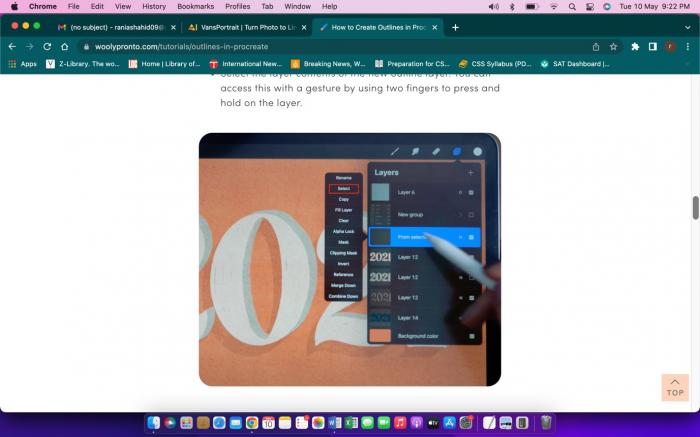 The process will make the layer edge look clean and crisp. It is no longer faded or blurry, instead, the outline is now solid and sharp. 
Conclusion 
Digital art can be learned through different ways. Every skill requires a lot of input, but digital art just requires consistency and time from the aspiring learner. Either use Procreate or VansPortrait to learn illustrations and how to make an outline of a picture.
You can also use photo enhancer to adjust colors and details of your digital art. The article has briefed you on how to get an outline of an image and how to turn photo into line drawing by using VansPortrait.
You can begin to learn from these steps but always dig deeper into Procreate to experience the vastness and diversity of its features. Learn from your own experiences and exploration of the Procreate app. But, if you are unwilling to make outlines of a portrait, head to VansPortrait for reliable help in the form of great sketches.
Do you find this post helpful?
Read More to Know Deeper: