With that said, remember that even the perfect backlight is rendered useless when the image quality is below the standard. To cater to this, the VanceAI Image Upscaler offers a clear path out of this concern. It is a great post photo editing tool everyone should have in their corner. This article covers a comprehensive overview of 10 tips and ideas to get the best-backlit photograph moving forward. 
One-click to simplify photo post-editing flow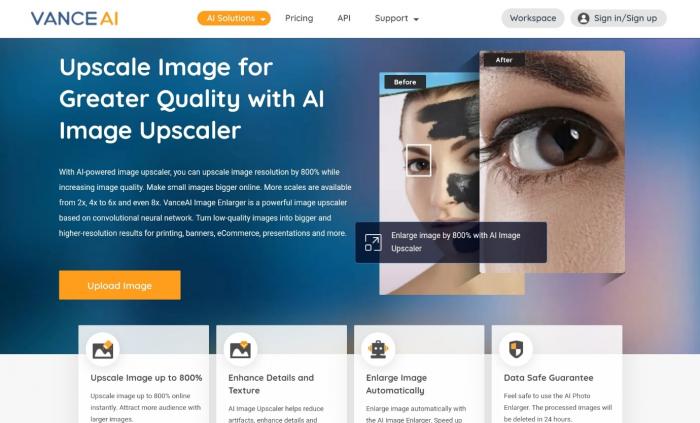 Think about this – you've spent several hours trying to get the best lighting and backlighting for your image. Only to discover at the end that the resolution or quality is not up to par (maybe due to the camera you used or other factors). Don't fret, simply use VanceAI Image Upscaler and it'll rid you of this concern within seconds or a few minutes. This tool is undoubtedly one of the most effective on the market today and best of all, you can process a few images for free. However, if you're looking to access more advanced features such as batch processing, a meager sum of $9.9 may be required. 
Needless to say, the tool leverages AI, so quality shouldn't be a concern using it. 
How to use the tool 
Step 1: Visit VanceAI official website and click on the upload image option. While doing this, remember that you can only process one image at a time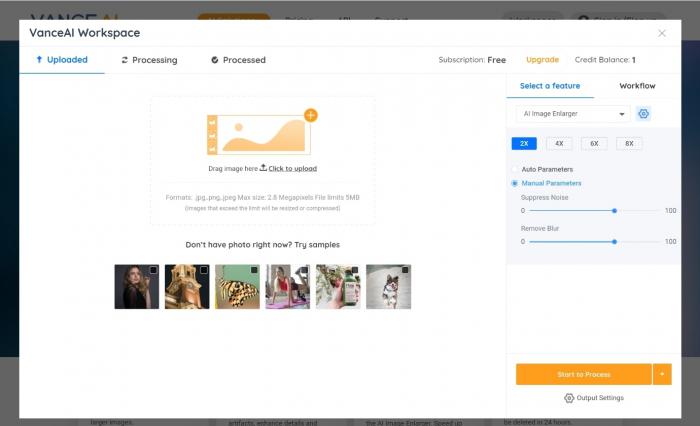 . 
Step 2: When the upload is complete, now you have to select the processing criteria. The tool allows you to upscale the image by up to 800 percent. Besides, it caters to the blur and noise extents attributable to the image. So, if you notice any traces of these elements, you can rectify them accordingly. When you are done with this, you may then select the Start To Process button to begin the upscaling process.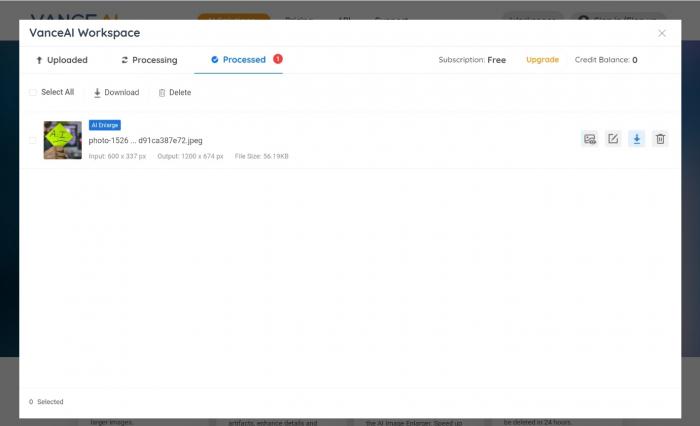 Step 3: wait for the AI to complete its process and you may then download, preview, or further edit the image to align with your tastes and preferences.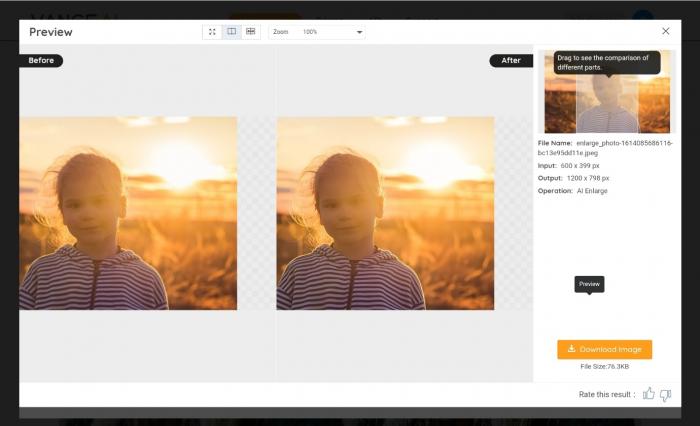 Before vs after performance Review 
The Afterimage has much more details than what is obtainable in the before. Zoom into both images and you'll see the significant differences in the color gradients and definition of the photographic subjects!
What is backlighting photography?
Backlighting simply means you're placing your primarily light source behind the main subject. This is a technique that has gained considerable traction amongst skilled photographers. However, concerns of comparison and exposure are still rampant, even with the best. It requires a great deal of trials and errors to get it right, especially when you are still a nascent photographer. And once you've mastered the skill, it can be a great way to introduce a form of uniqueness to your creativity & create something unusual to attract prospects to your creations. Having explained what is backlighting photography, to get this right, we've gathered a list of expert picked and recommended tips, so read on!
Best 10 Tips useful for backlighting photography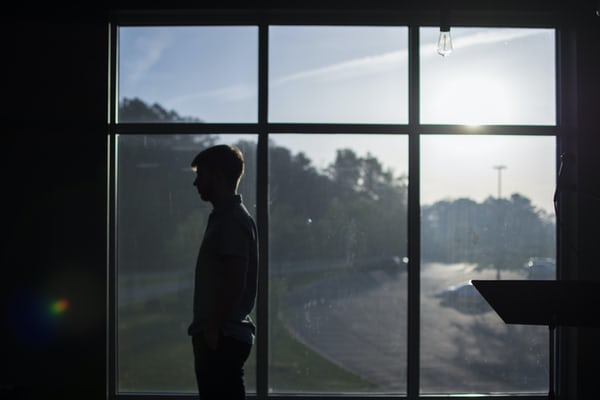 It all begins with your camera 
The first key to compelling backlighting is using your camera in manual mode. Every camera's calibration is tailored to front-lit and direct photography, and as such, this may be a concern when trying to take a backlit image. To avoid this, slightly overexposed the frame, making your subject's front a bit darker than their proximal areas. Use a wide aperture and about 100 ISO optimizing your shutter speed around 1/100 & 640. You may then adjust the settings as you test them. 
Fill flash photography 
Anytime you're using a background that is considerably brighter than the foreground of the hero, such as when backlighting, it would be better to leverage a fill flash. With this, you can ensure a uniform distribution of the illumination, while getting rid of shadows. This is particularly instrumental to backlighting portrait photography as we do not want traces of shadows to appear on the subject's face. 
Timing is essential 
You can get a perfectly backlit image when you take the pictures very early in the morning or very late in the afternoon. In essence, just as the sun sets or rises. People call these periods the golden hour as the sun is just below the sky, serving as a naturally soft source of lighting. If you plan your shot close to the middle of the day, you'll find the sun situated just on top of your subjects, which makes it pretty difficult to concentrate the light. 
Add drama with lens flare 
Lens hood can be a great way to create a crisper and clear image seamlessly. However, some photographers will recommend using lens Flare. They advise that you leverage that effect you get when light dazzles your camera. If you don't want this, a lens hood can help you prevent the flare. But if you do, be sure to work on and experiment with various angles to achieve a flare tailored to your image and the theme you're looking to create.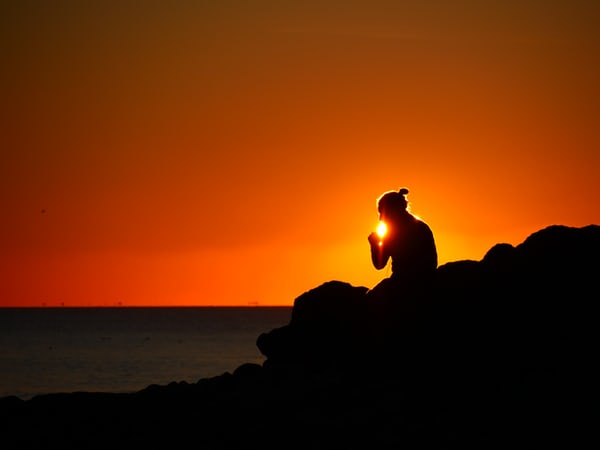 Get creative with the angles 
Don't stay in a place. When taking a backlighting image, be sure to move around and try experimenting with various angles you can shoot from. Who knows if it's that unusual one you'll end up picking ultimately. Generally, it is important to give yourself various perspectives with different image sets to select from them deciding on your final picks following the shoot.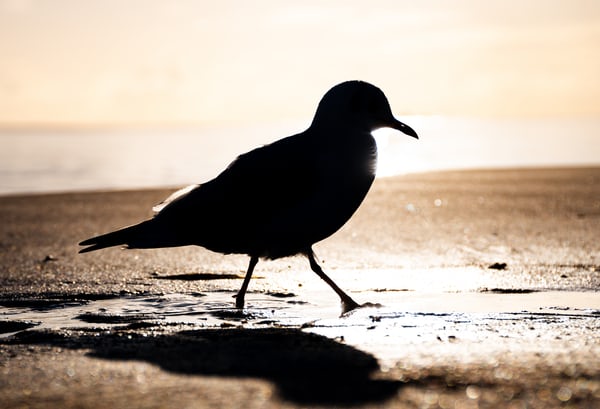 You'll be amazed by what a spot meter can do
Getting the right shutter speed recommendation is not enough as it can be a pretty uphill task to get accurate exposure, especially in backlighting scenarios. One of the most perfect approaches to getting the right shutter speed is measuring the light with the spot metering feature of your camera. With this. The camera reads the light present on the subject's face and tailors to explore accordingly. This will rid you of concerns relating to overexposure. 
Direct the flash angle upwards 
When taking images using backlighting, particularly when the light source is the sun, it is necessary to avoid making it look as if there are other lighting sources. As such, when you direct your flash angle upwards towards the subject, you can introduce a form of naturality and softness to the overall image. Besides, it rectifies the issue of shadows, while ensuring that the overall scene still looks like sunlight is your main lighting source.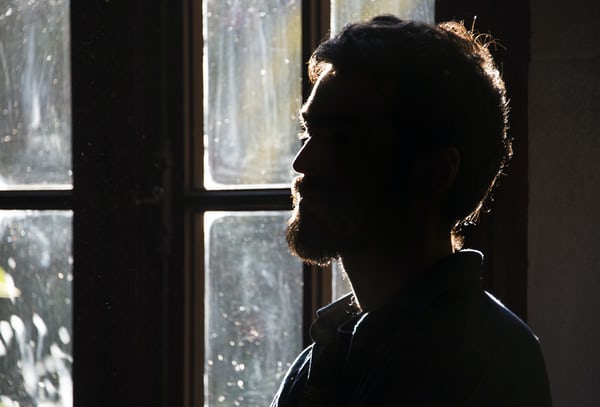 Don't stress with the autofocus 
When taking backlit images, your camera will always have to deal with a significant light influx. With this, autofocusing may be impossible. If you're experiencing this, don't fret! It's perfectly normal. All you have to do is stick with the manual configurations previously highlighted in the guide, and you're sure to get the best image possible. 
Use a flash diffuser
Harsh lighting can be detrimental to your overall effort, especially when you're shooting with backlighting. To prevent this, you may want to consider using a diffuser. Using this with your flash can greatly bring down the harshness, leaving you with a foster light. With this, the light reaching your subject takes no toll on how natural they appear not how defined the details are.
Keep the sun out 
While some photographers recommended shooting with low sun, it is somewhat difficult to optimize the exposure. To rid you of this concern, especially as a beginner, it is advisable that you keep the sun behind the subject, away from the frame. Or perhaps, just a little bit behind the subject. 
FAQ
How to do backlighting? 
Backlighting is simply placing a light source behind your subject 
To capture this, you need the right settings, tools, and subjets for this intent. 
Your aperture, ISO, and shutter speed must as well be tailored to this intent. 
Golden hour portraits, silhouettes, pet photography, nature photography, and artificial lights are some of the backlighting ideas you may want to try out. 
Conclusion 
With the tips highlighted in this guide, we hope you can now tread a more straightforward path to becoming a backlighting photography pro. Remember, your output's creativity is just as important as the quality. AI upscale image would make your art work clearer to gain popularity. As such, you need a photo enhancer to help you cater to that.
Do you find this post helpful?