How to be prettier is definitely an age old question that everyone asks themself at one point or another. With the advent of impressive technology, specifically in the world of image processing and editing, the answer to that question might become really simple. In this list and guide, we will go through the top ten digital retouchers online and offline apps that can make you look prettier in images without changing the image itself. These apps are really good at giving deft touches that make a huge difference. So if you want to know how to be prettier naturally or at least how to portray that in pictures, these apps will help you.
Best 10 Portrait Retoucher Recommendations
Price: When you create a free account with VanceAI, you receive three image credits for free every month onwards. As for paid options, the monthly account costs $9.99 per month and the yearly one costs $4.99 per month.
With an AI based application such as VanceAI Portrait Retoucher, you no longer have to look further for how to be instantly prettier in pictures. This application has been trained with a vast number of images and is definitely capable of adding subtle yet impacting changes to your portraits in a matter of seconds. VanceAI also has a wide range of other image enhancement tools that can further increase your portrait quality. Not to mention that this app can be used offline through the desktop software mode as well. Overall, this is easily one of the best choices if you want better looking portraits.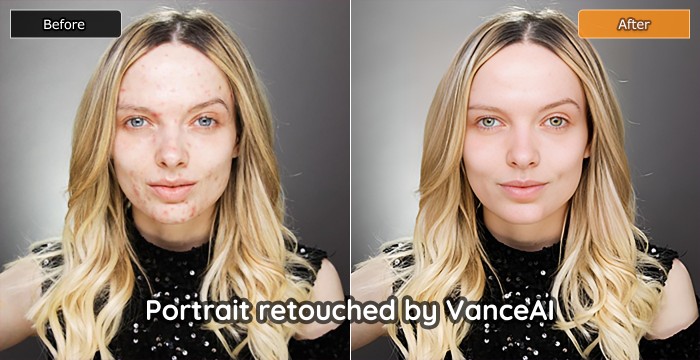 Pros:
Offers great results.
Quick processing.
Multiple useful tools.
Cons:
Limited free use.
Could add sample images.
2. Fotor
Price: Though the majority of the tools offered by the application are free of cost, some of them cost a subscription. The most affordable one is the $2.67 per month deal that opens up everything for use.
Similar to VanceAI, Fotor is also a comprehensive image editor and enhancement application online that can offer you a lot of options for everything relating to visuals. While it is not as automatic as VanceAI or other AI based apps, users can adjust images easily. You can learn how to be prettier naturally by making use of each feature given in the app and seeing how each feature affects the image individually.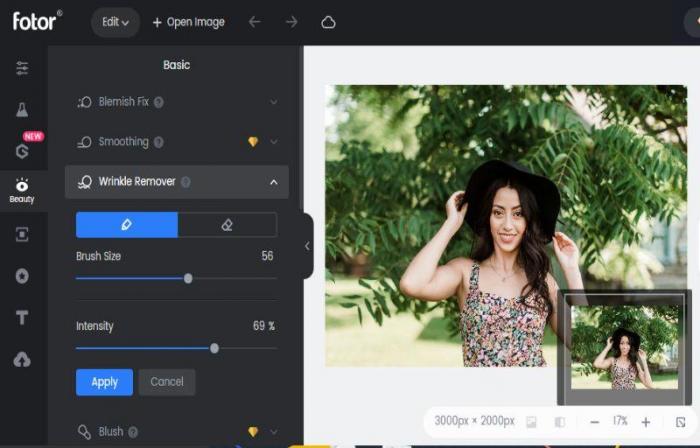 Pros:
A wide range of tools offered.
Most tools are free to use.
Popular platform.
Cons:
Can be buggy.
Cloud storage can have issues at times.
Can add better fonts.
3. BoxBrownie
Price: The app tasks experts with image enhancement and editing work and so your cost will depend on the project and its undertakings.
This application or rather platform works differently than automatic and AI based apps since here, you have experts who improve your image for you. You can submit photos, set an agreed amount, and get the results in some time. You can work with a lot of types of images, such as real estate, automotive, and many more.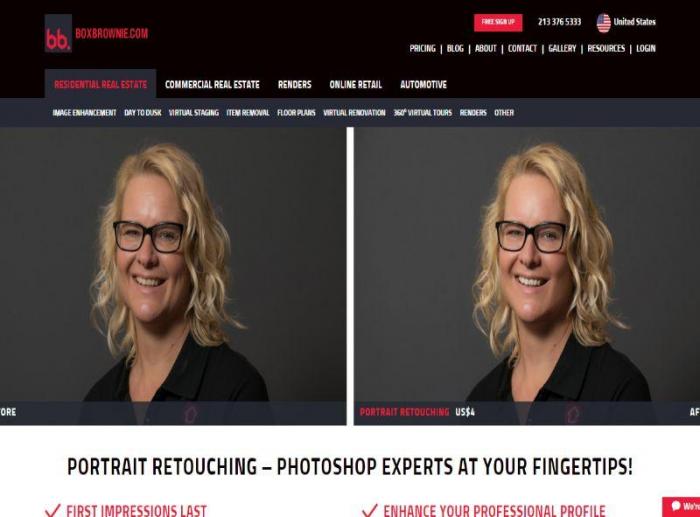 Pros:
Different portrait retouching method.
Good results.
Works fast.
Cons:
Website design can be better.
Can be too pricey.
4. BeFunky
Price: Similar to Fotor, many features under the BeFunky app are free to use with some exceptions that require payment. The payment options start from $4.99 per month.
A welcoming fact about the BeFunky online app is that it offers an editor mode which works really well and smoothly. In addition to that, it also features an AI based portrait enhancer that eliminates the user's requirement to adjust the image themselves. If not, you can always make adjustments yourself too. So, this app offers good options either way.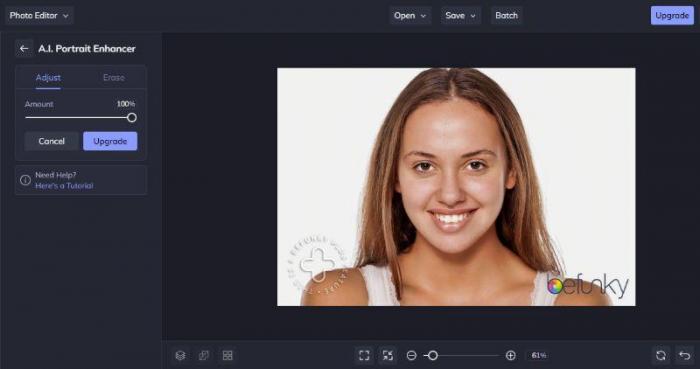 Pros:
Offers a fun to use editor mode.
Many tools are free to use.
Popular online app.
Cons:
Could use more samples and stock images.
Can be unresponsive at times.
Comes with a watermark.
5. Rush Photo
Price: Considering that this is also a platform for experts to fix your images and improve portraits, the pricing will depend on the amount of editing and work done for the project. However, a budget of $5 should be enough.
Many users would want to know how to be prettier without makeup and such platforms are great resources. The experts in such platforms are good at reading human faces and making them appear naturally better. Also, they know what it makes for an authentic human face without makeup.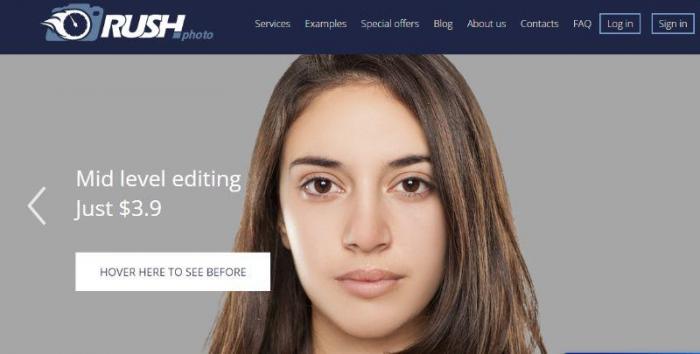 Pros:
Offers good results.
Great website design.
Well-priced services.
Cons:
Results can take time.
Not suitable for daily use.
Users should know the packages well.
6. Makeup Pho.to
Price: While most of the app is free, there are some in-app purchases that can add more features and remove ads at the cost of $4.99 or more.
This website is an automatic portrait enhancer app that you can use freely and quickly. It also has features for cartoons and other similar visual types.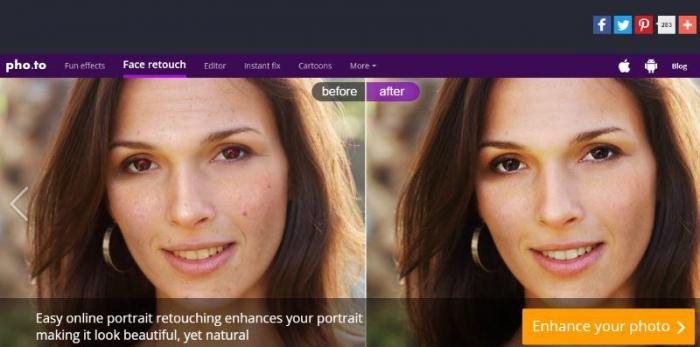 Pros:
Quick processing.
Responsive app.
Highly accessible.
Cons:
Average results.
Can be buggy.
7. Picmonkey
Price: The app offers up to three paid plans. Starting from $72 yearly, the plans go upwards on price as well as features offered.
Picmonkey is a decent online app if you want to know how to be prettier in no time. It is an automatic app which means that you won't need to spend time editing and doing the tedious work. Not to mention that it has a few good features as well, especially for social media.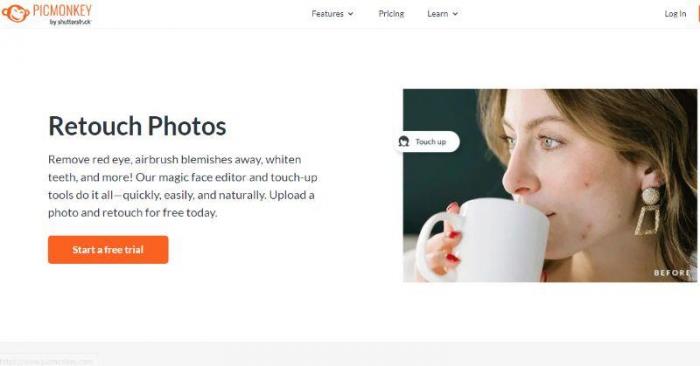 Pros:
Popular app.
Reliable performance.
Good UI design.
Cons:
Limited free use.
Expensive paid plans.
Needs more features.
8. Quad
Price: Since this is a service based portrait enhancer platform, your prices will depend upon the project.
Quad is a multi-layered outsourcing platform that also handles images and image editing. Besides that, you can also find services for marketing, video production, and more. You can give them an image to work on and receive the result shortly after.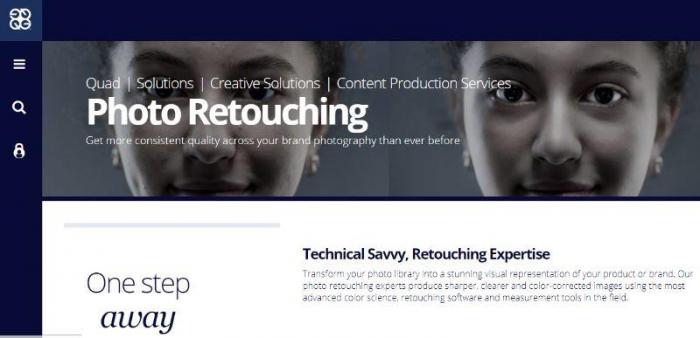 Pros:
Offers many services.
Popular and established service.
Offers good results.
Cons:
Tedious process.
Can offer more info on the website.
Takes time to get results.
9. Cutout.pro
Price: Users can make use of the app as long as they have image credits. The first plan includes 40 image credits per month for a payment of $5.
The application offers a bunch of features that are useful for image editing and enhancement. Some of those features include the tool to enlarge photos, object or background remover, photo colorizer, and more. You don't have to worry about how to be prettier, just upload an image on this app and it will handle the rest, similar to VanceAI.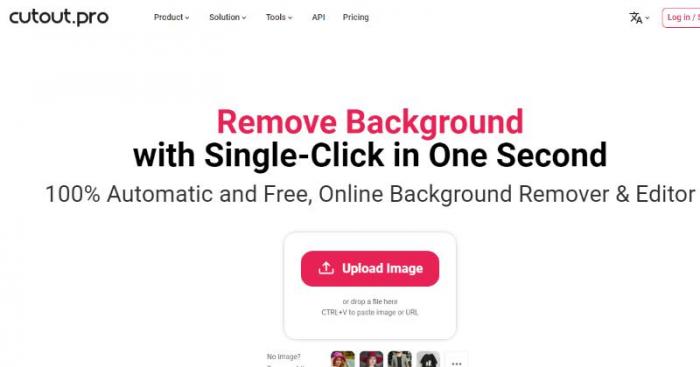 Pros:
Quick processing.
Multiple tools.
Easy to use.
Cons:
Average results.
Tends to be buggy.
10. Phowd
Price: The amount of payment that you have depends on the amount of editing and work done on the image. Basic editing will cost you a meager $0.30.
Phowd is another service based platform wherein you can submit your images and set requirements. You can easily upload an image and detail down the kind of portrait enhancement you'd like to do. You will soon get bids on your project and get results shortly after.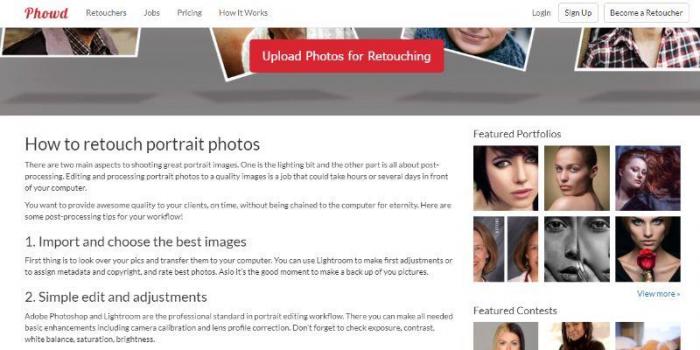 Pros:
Customized service.
Can be affordable.
Good app design.
Cons:
Can add more info.
Takes some time to get results.
Result quality can vary.
Performance Review of VanceAI
Here is an image or portrait that has been processed by VanceAI Portrait Enhancer: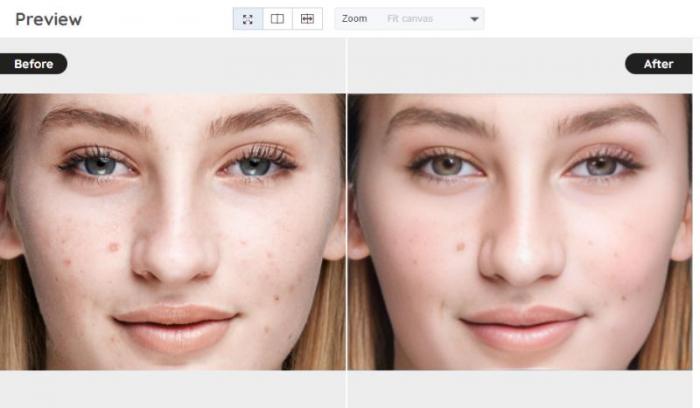 The application did a really good job in removing the acne and blemish from the previous image. The new image looks cleaner and looks exactly like the old image, which is a job well done. Not to mention that the result was given in less than 5 seconds in this instance.
VanceAI PC is full-featured desktop software developed by VanceAI that lets you instantly process local photos in bulk with more customization options, which will significantly simplify your workflow and boost your productivity. Free Download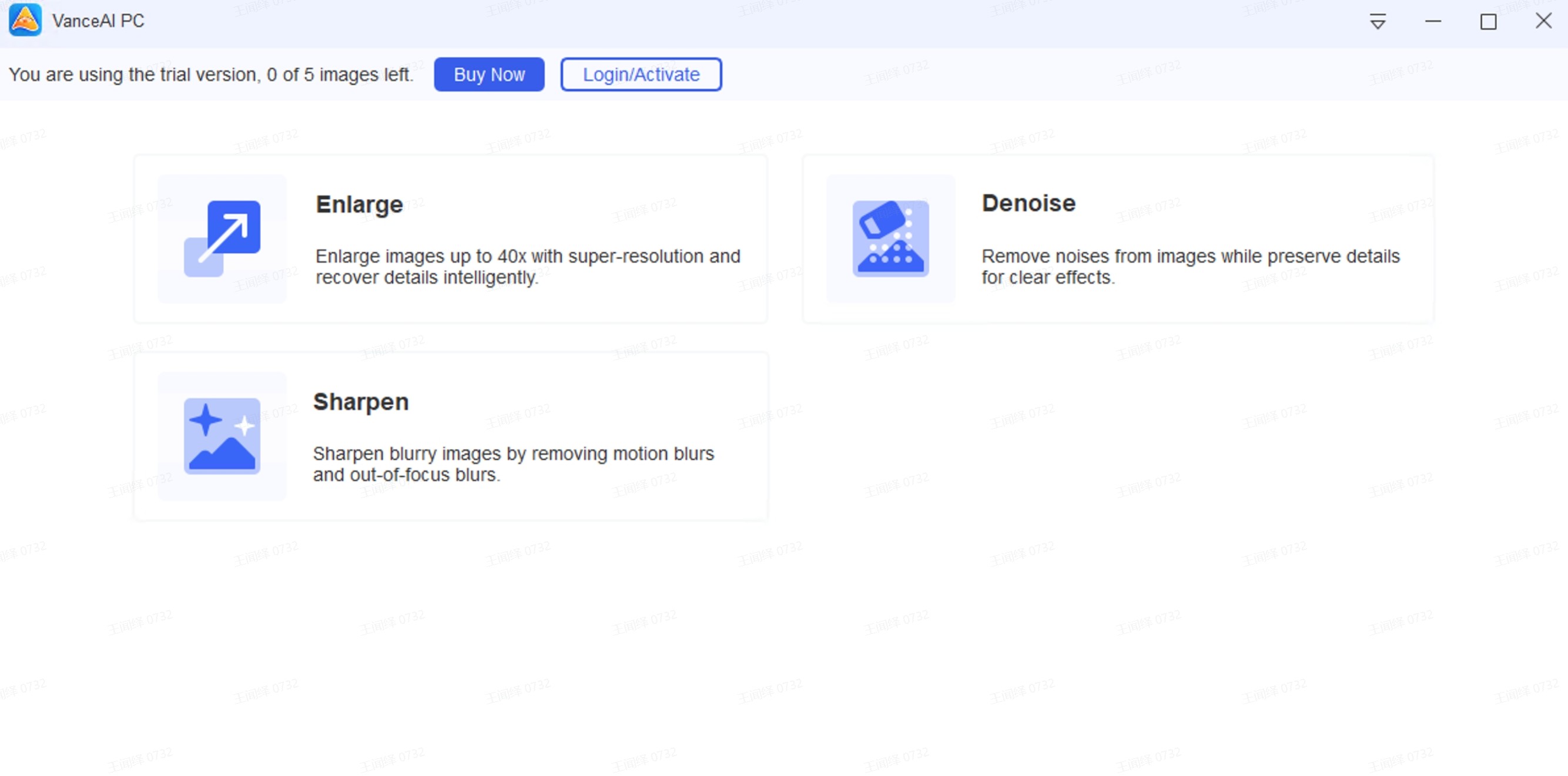 FAQ
1. How to use Digital Retoucher Online?
Many digital portrait enhancer applications are easy to use. Let's go through the fews steps to know how to be prettier in a few seconds.
1. You can use an app such as the photo blemish remover from VanceAI and click on the Upload Image option to get started.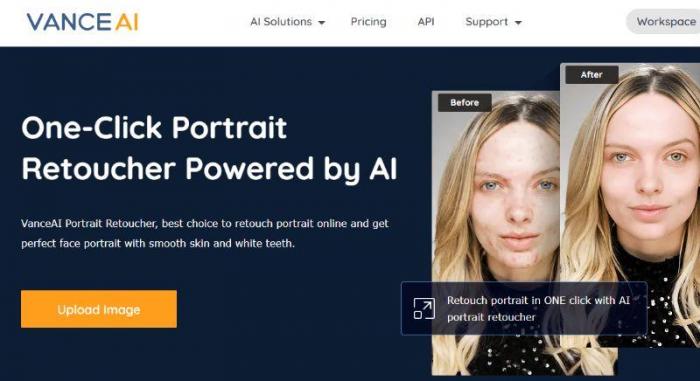 2. Click on the Upload button to select an image for upload or drop an image directly. After that, you can set the app on either Enhance or Retouch mode, depending on your requirement. Click on Start to Process to proceed.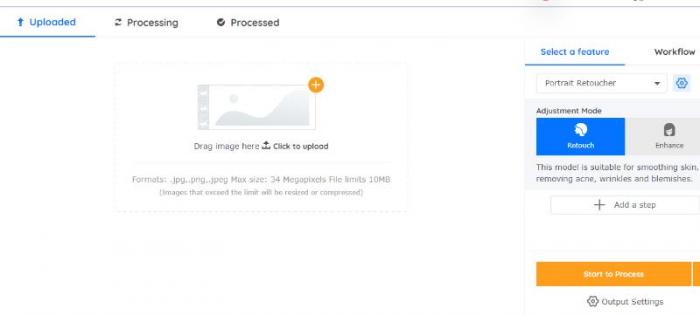 3. Go to the Processed tab, click on Preview to see the before-after image, and use the Download Image button to save the image.
Conclusion
Now that you know how to be prettier by using digital apps and services, you can level up your portraits in a natural way. These AI based systems and apps are really good at extracting out the acne, blemishes, and more from your face in a way that leaves out your true face only. Similarly, even image editing experts can show your authentic face by editing out some parts and giving portraits some good polishing. Read more:  Touch Up Portrait Photo: One Step Closer to Perfection
Do you find this post helpful?