The best drawing app allows you the freedom to use and channel your creativity in an intuitive and fun way. In this list and guide, we will take a look at various applications, mainly for iPad, that are among the best drawing app tools for all types of users. We will be considering their performance, features, pros and cons, prices, and more for the list. Regardless, you can use these apps without worry and get some of the best drawings.
Get Drawings from Photos with VansPortrait
If you prefer to use other platforms for drawing, such as Android or Windows desktop, you can use the VansPortrait online drawing application. It is easily one of the best free drawing app tools you will find online with many affordable plans after the free version.
One of the best features of VansPortrait is that it allows users to convert their image to either a cartoon sketch or an anime replica. This works really well because there are hardly any applications online that offer these two options together. Not to mention that you can easily switch from cartoon to anime in just one click on the Workspace. This is one of the best drawing app for iPad and many other platforms. It makes use of AI and Machine Learning technology to process images better and quicker. If you are not satisfied with the result, you can use some tools to make photo hd.
How to Use VansPortrait:
Visit VanceAI website and click on Upload Image to proceed.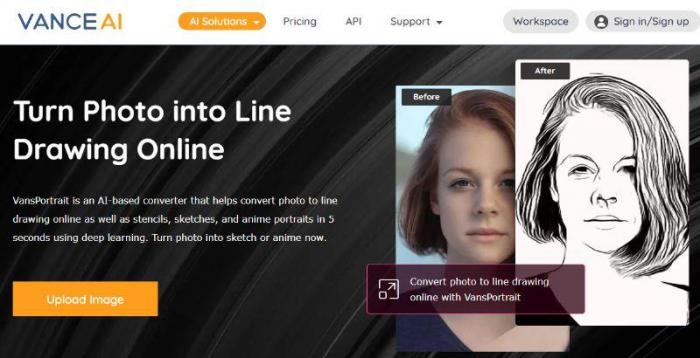 This will open up the VanceAI Workspace wherein you can upload images, change between VanceAI apps, and much more. Upload or drop an image and click on Start to Process to move ahead.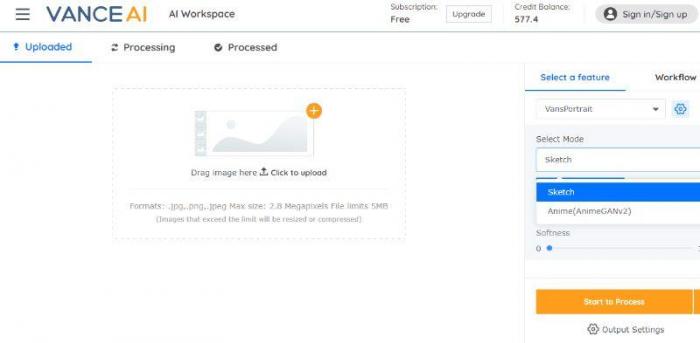 Lastly, go to the Processed tab. There, click on the Preview icon to view the comparison image and use Download Image to save the image.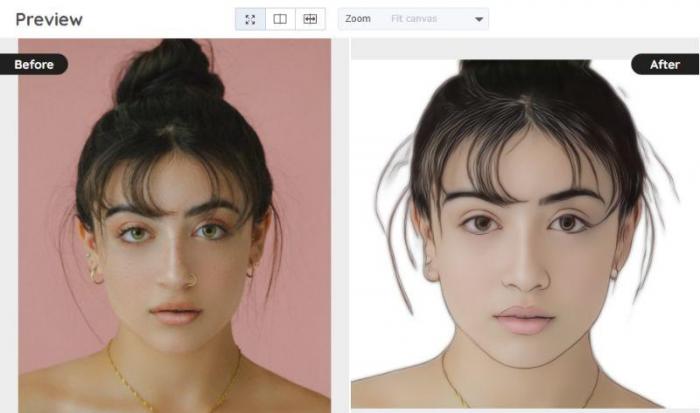 When it comes to the drawing, this app is really good at tracing all the details present within an image. Not to mention that it offers a variety of drawing types that you can choose from for your output. Apart from that, the colors are well translated as well, since they rightly portray a drawing.
VanceAI PC is full-featured desktop software developed by VanceAI that lets you instantly process local photos in bulk with more customization options, which will significantly simplify your workflow and boost your productivity. Free Download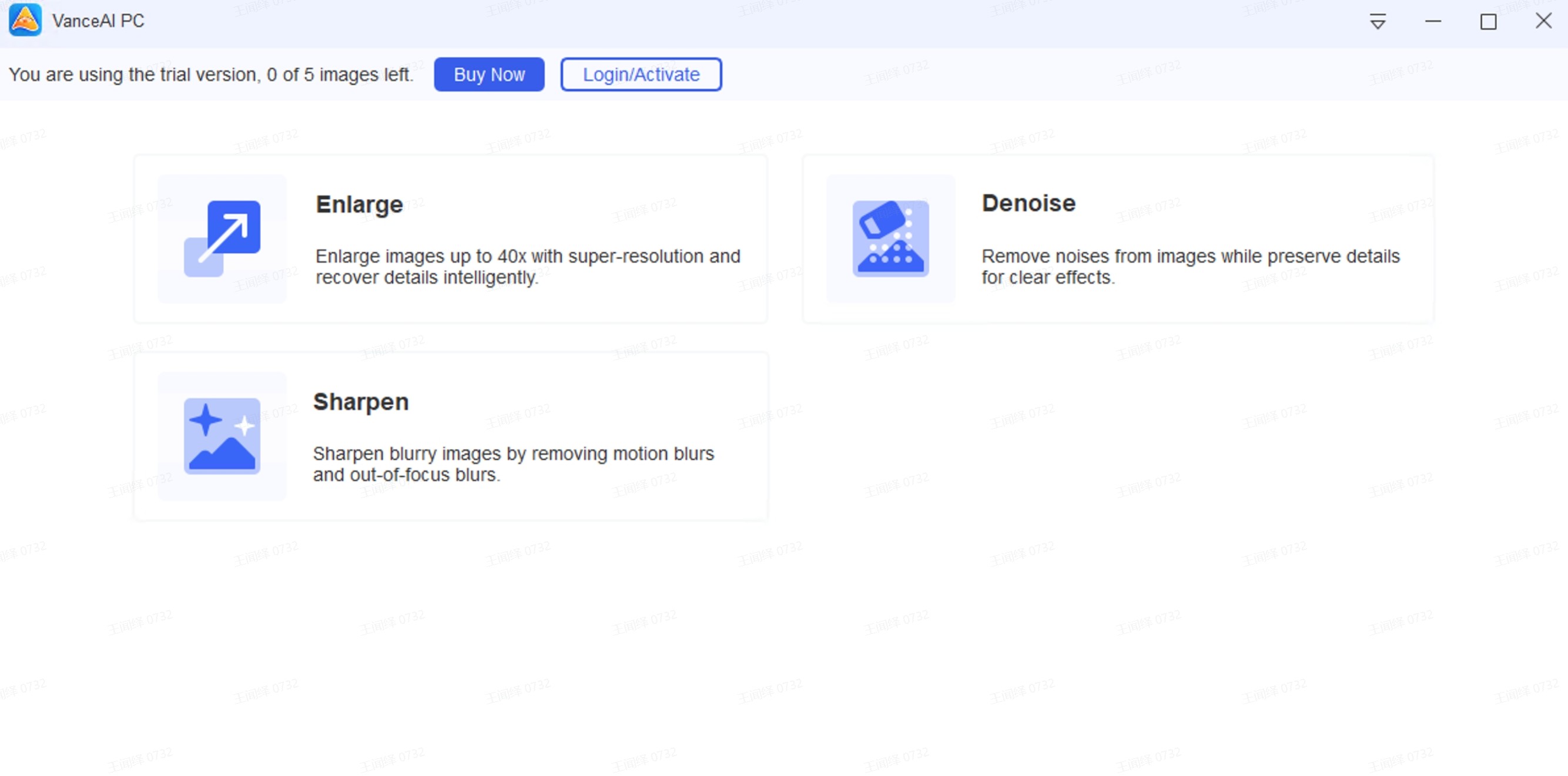 10 Best Drawing Apps for iPad
1. Procreate
Price: It is one the best iPad drawing app tools so far and costs $9.99 to get access to all of the features.
Procreate has been around for quite some time now and is still going strong with regular updates, fixes, and additions to an already comprehensive drawing app for iPad. Procreate gives you the entire editor mode for you to create drawings and art from scratch. While you do need to learn how to use the tools, the experience is usually rewarding. Not to mention that you can use this app together with your family, up to 6 members.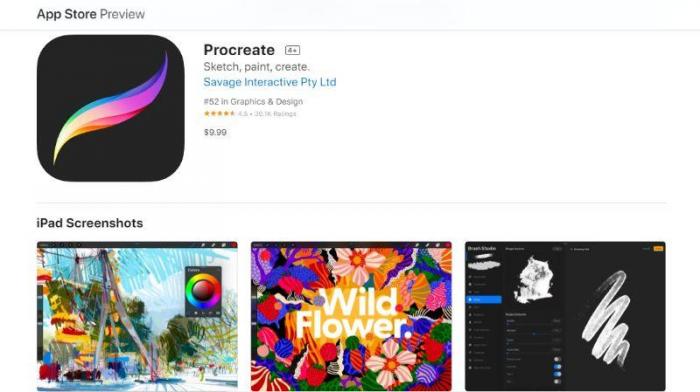 Pros:
Comprehensive tool.
Affordable app.
Multiple options and features.
Cons:
No automatic processing.
Users need to learn the app.
2. Adobe Fresco
Price: You can download Adobe Fresco from the link above in the header though the free version may be limited in terms of duration and features.
Renamed from Adobe Sketch, the new Adobe Fresco retains all the good features from Sketch and adds a few new exciting features. As one of the best free drawing app for iPad, the app has now started supporting the Windows platform as well. Similar to the previous entry, Adobe Fresco too comes equipped with a comprehensive editor mode for users to work in.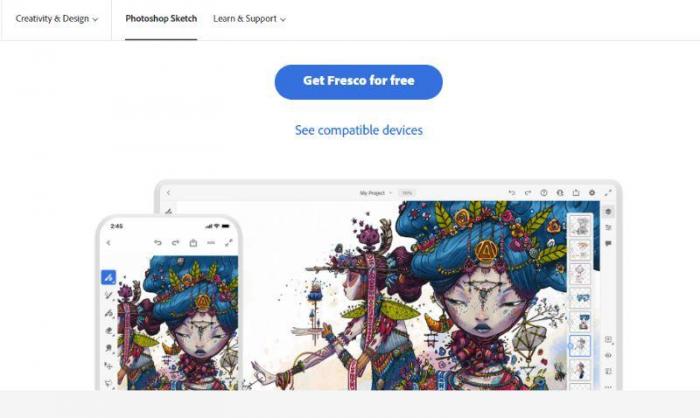 Pros:
Offers a free version.
Multi-platform app.
Comprehensive tools.
Cons:
Not easy to use.
Can be buggy.
3. Snowcanoe
Price: The Inspire Pro application from Snowcanoe costs $19.99 and offers everything that the app has in store for users.
The great thing about this app is that it is thoroughly designed for the iPad only, which may restrict accessibility but improves performance for the iPad considerably. Moreover, the app also supports family usage for up to 6 members like Procreate. When it comes to the features, this app offers just as many painting tools as drawing, which makes it easier to make complete artworks.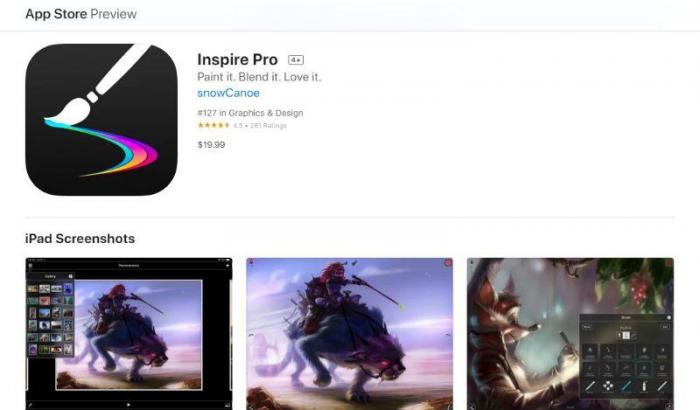 Pros:
Painting features.
Great app design.
Multiple tools.
Cons:
A bit more expensive than others.
Not for beginners.
4. Pixelmator
Price: This is a really good image editor available for iPad and iPhone at the price of just $4.99 with full access.
When it comes to Pixelmator, the benefit lies in the fact that you can use this app as a drawing app for iPad as well as for image editing and similar tasks. The app is easy to use as well, as most of the features can be used through a slider bar. It also has a decent amount of graphic design capability. Not to mention that it supports many image file formats, such as PSD and PNG.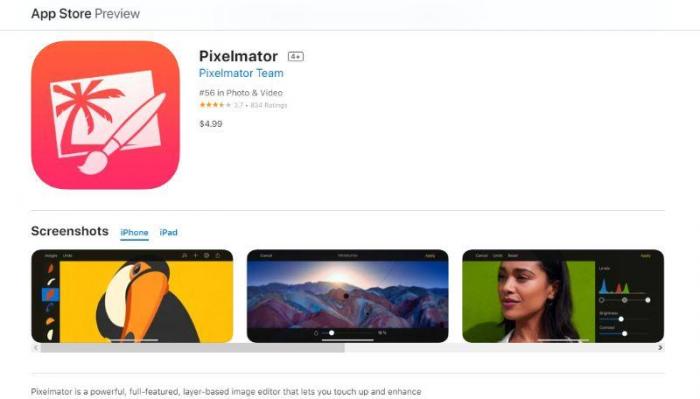 Pros:
Multiple ways to use the app.
Affordable pricing.
Easy to use.
Cons:
The design could be better.
Some basic features are missing.
Can be buggy.
5. Assembly
Price: While you can use this app for free, it's limited and doesn't offer all features. To get better access, you can purchase one of the many subscriptions offered, starting from $1.99.
While not completely focused on drawings, this app is still one of the best drawing app for iPad. The design is based on teaching users more about graphic design and art through the use of vectors. It also features a lot of shape-based artwork and supports incredible resolutions. Moreover, you can work with many image types, such as SVG.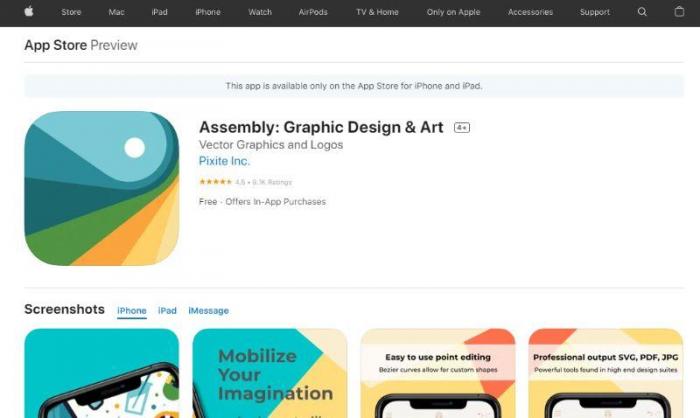 Pros:
Offers great features.
Available on iMessage as well.
Good UI design.
Cons:
Some subscriptions are overpriced.
Can be unresponsive.
6. Sketchbook
Price: The mobile devices version of this app is free to use on iOS and Android. However, the Pro version costs $19.99.
Sketchbook is one of the few drawing apps for iPad that is available on desktops as well as mobile devices. The app offers a lot of brushes and pencil based tools to users that help in creating intricate drawings of pretty much any kind you can think of. Also, it has a bit more compatibility with iOS editions compared to other apps. It is one of the best drawing app tools overall.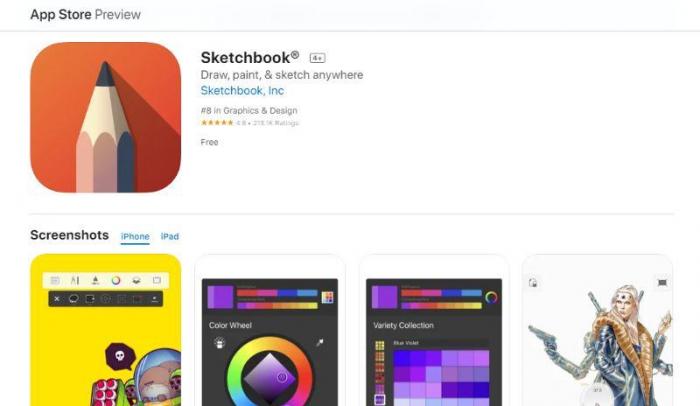 Pros:
Intuitive app design.
Free to use.
Great features.
Cons:
Desktop versions are buggy.
Not easy to use.
7. Affinity Designer
Price: The application costs $9.99 and gives full access to users.
This app is a professional graphic design app that aims to offer an experience close to the one you'd get by using software like Photoshop. The size of this app alone is a whopping 1.5 GB, which is way higher than any of the apps on this list. You can also use the Apple pencil in order to make drawings on the app while it offers all the templates and tools to assist.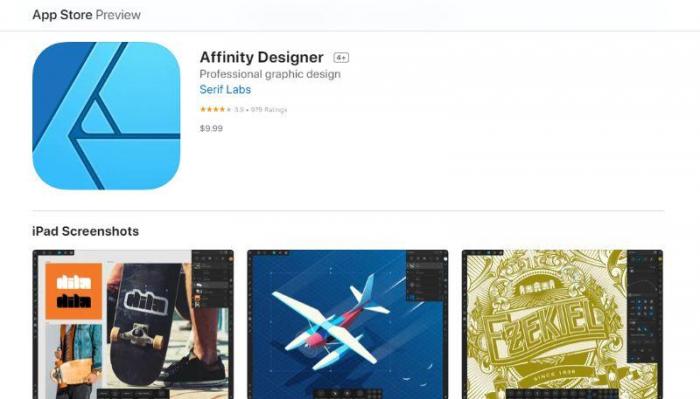 Pros:
One of the best drawing app tools for professionals.
Multiple features.
Great app design.
Cons:
Limited free use.
Not for beginners.
Can be buggy.
8. ArtRage
Price: ArtRage offers some features for free though you will need to pay $2.99 to get full access to the application.
ArtRage is a more focused application for drawing and painting exclusively. For that, it offers a wide range of support with other iOS modules such as the Apple Pencil, the canvases supported on iPad Pro, 3D touch features on your device, and more. Moreover, the type of colors that this app offers tend to be more realistic.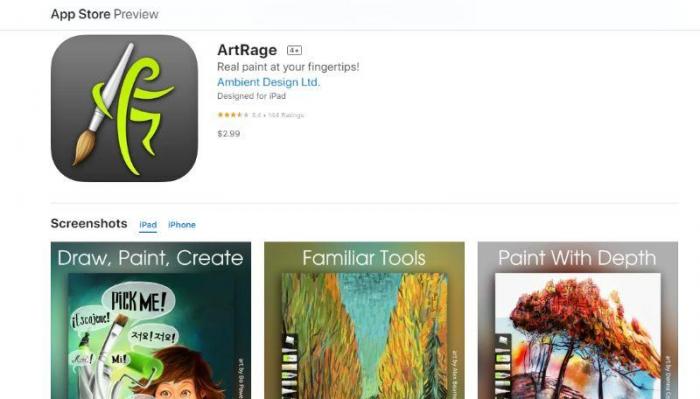 Pros:
Focused design.
Affordable pricing.
Great tools.
Cons:
Could have more features for drawing.
Can be buggy.
Random crashes.
9. iPastels
Price: The iPastels application is absolutely free to use for all users.
This application is similar to the previous one in the sense that it focuses on drawing and painting more so than overall graphic designing. When it comes to the UI design and editor, it resembles the old Windows apps with all the tools laid out in the left side bar. The application offers good enough tools for users of all levels to work with. It can also work with the Apple Pencil feature and has some good automatic features such as the regeneration one to increase efficiency.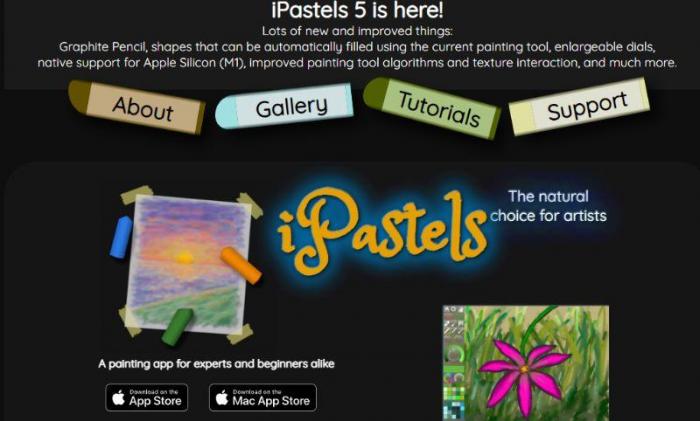 Pros:
Unique and intuitive UI design.
It is absolutely free to use.
Comparatively easier to use.
Cons:
The app can be unresponsive at times.
Can add more features overall.
Can be buggy.
Conclusion
With these apps in the list plus VansPortrait to turn photo into line drawing, you have the ten best options for making impeccable drawings. Not to mention that VanceAI also offers the AI photo enhancer and other image editing apps to further improve your drawings and art overall.
And if you wish to improve the details of your art drawings, like face and hair edge. You can use an AI image upscale tool to achieve that.
Apart from that, many of the applications in this list also support other platforms, such as Windows and Android. The apps that are exclusively on iPad offer other kinds of functionality as well, such as compatibility with the Apple Pencil, 3D touch feature, and more. Overall, these apps are the best drawing app tools overall thanks to their features, performance, low prices, and more.
Do you find this post helpful?
Yes
No