After the pandemic, the world is in an inevitable digital shift, and everything is turning into a virtual space. Even in businesses, no company likes to use the paper business card anymore and interact and reinforce the brand, and they use virtual business cards.
Virtual business cards contain all sorts of information about a business, including the socials, official website, address of the company, and other important stuff. Instead of contacting printing machines or using specific URLs, people now use free virtual business card tools like a photo enhancer from VanceAI to design customized virtual business cards. So, today we will discuss how to create free virtual business cards and what free digital business card platforms you can use to create the best ones.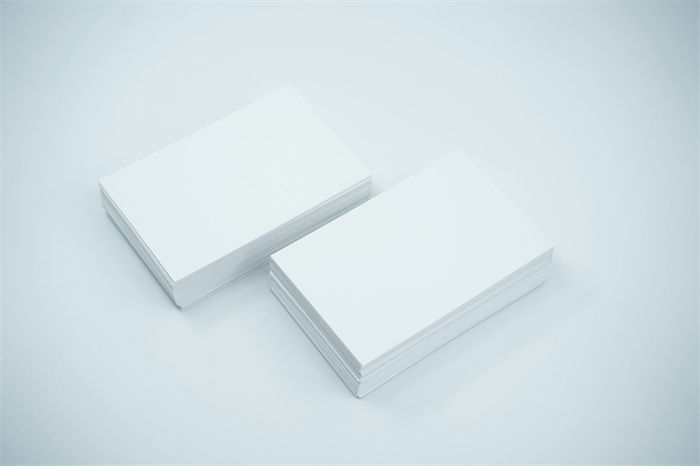 What is a virtual business card?
A virtual business card is a smart way of displaying a company's profile in a convenient digital view. Many businesses will send emails to potential clients and customers and attach their digital business cards as an email signature.
A virtual business card offers the same purpose as a printed paper business card to open the opportunities to gain more partners and customers. Because you're sharing your contact details with them, they can connect with you anytime.
Many online social media platforms and portals are associated with companies and business setups, so it's impossible to reach out to them separately. However, you can target them all at once by using a virtual business card app.
Digital business card apps can change your networking game by creating a single shareable informational file. And you can send that to the desired recipients so that they can follow you by going through your contact details on your virtual business card.
You can use free virtual business card apps to design the best card for your company that has all your contact information, profile photo and generates a URL instead of asking recipients to follow you on different social media handles. Now let's talk about some of the platforms that allow you to develop those URLs and create the best digital business cards with tools as well as the online photo enhancer from VanceAI.
How to Create a Virtual Business Card?
Creating a virtual business card is very easy because many top digital business card makers are free and offer you free virtual business card templates that you can use to fill in your contact information. Below we have mentioned the best free virtual business card apps that you can use to create compelling business cards.
1. Hihello
Hihello is one of the fastest and easiest to use digital business card app with hundreds of virtual business card free templates. Both their website and app have an amazingly friendly user interface that allows the user to explore.
First, you will click on 'create a card', and the website will redirect you to the sign-up page. If you already have an account with Hihello, consider logging in.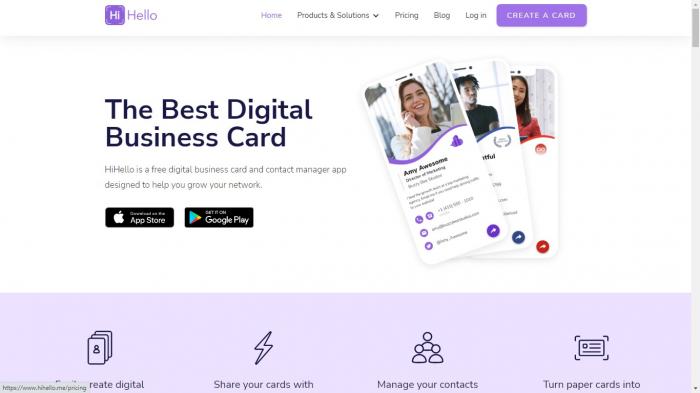 After that, you will click on 'Add card' and start creating your card. You will get the option to change the card's accent colours and fill-in options for your socials like Facebook, Twitter, LinkedIn, etc.
Then you will put all your contact details, including your name, email, company's address, and contact number. You can upload images and videos that explain your profile even better to your recipients.
The Last step is to share your business card with the people and companies you want.
2. Mobilo Card
Mobilo card is one of the top free virtual card makers that doesn't require you to download an app and saves directly to your phone contacts.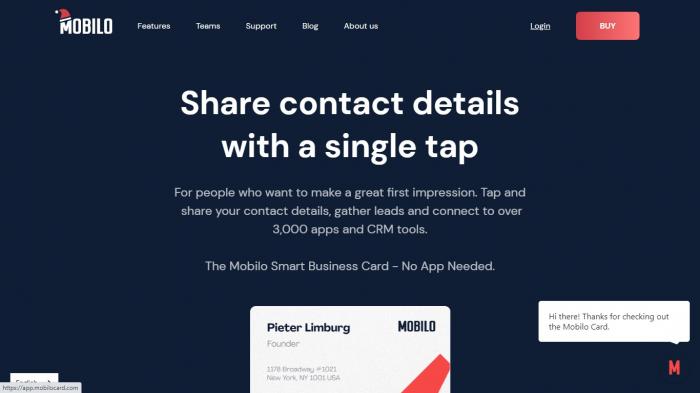 First, you will click on 'choose your Mobilo Card' to see tons of different options, including the logo, fonts, colour, and other features.
Select the card that goes best with your business and customizer it the way you want.
However, you will have to log in to their website after creating an account and proceed further.
3. Virtual Business Card
Virtual business cards are a great platform for businesses looking for a digital card maker that can do their job in a few minutes without compromising the quality. The best part about using this website is that you can easily update your business card if you want to make a change.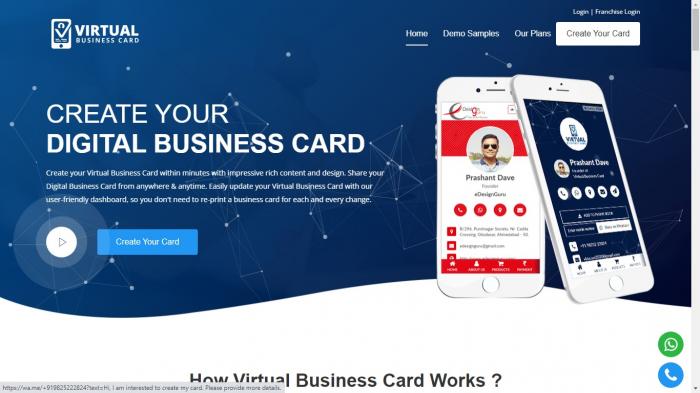 First, you will click on 'create a card', and you will be redirected to a page asking for more information that you want to add into your card.
Once you provide them with all the necessary elements you want in your virtual business card, they will create it for you within minutes. The designs will be unique and go right with your business.
The only job you will do is to download and share your card.
4. Dibiz
Talking of the affordable virtual business card makers, you must try creating your card on Dibiz. The platforms offer you a tutorial on using it and creating rich content embedded in a modern design.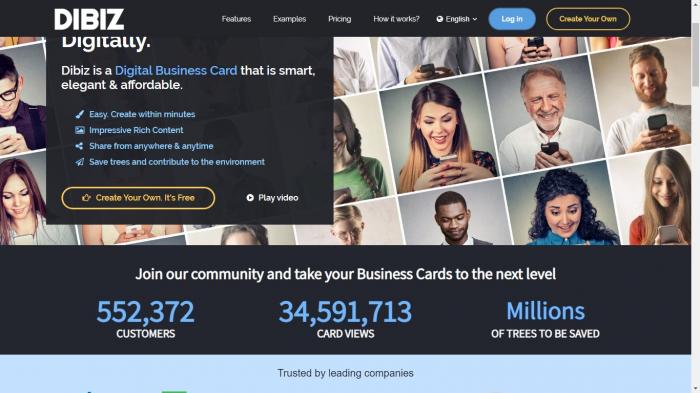 First you will need to go to 'Click to begin', that will redirect you to a sign-up page. After that, you will have to sign in and choose the design that fits right with your business.
The platform will then create you a phenomenal business card that you can download and share with your potential clients and partners.
Also read: How to Enlarge a Picture to Poster Size with VanceAI?
5. My Virtual B Card
My Virtual B Card is another great platform to create your free virtual business cards. You also get the option to download the app on both Android and iOS so you can use it to generate great digital business cards on your mobile.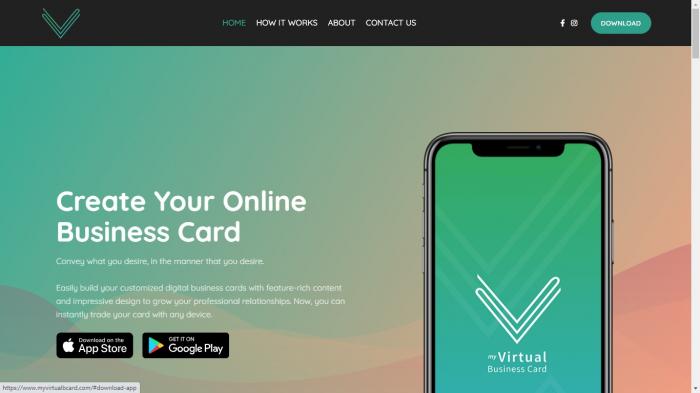 First, you will have to sign up on My Virtual B Card app by giving all the information like your email address name and selecting a suitable password. After that you will log in to the free digital business card maker.
After signing in you will see a business card tab where you will find yourself free digital business card templates that you can use to create yours.
When you create your card, you can download it and share. You also get the edit your by-default contact list.
After creating your business card, you can edit it a bit with the help of an AI image enhancer from VanceAI to give it a quick, professional touch. There are high chances of your card to stand out in millions if you have edited it nicely.
The best part about using a digital business card is that you can add any video, picture, or other multimedia to explain what your business is all about, which will help you get more visibility. You can use the features like AI image upscaler to convert your virtual business cards into high-resolution images that can compel the viewer to contact you. More features from VanceAI can be found in the video below:
VanceAI PC is full-featured desktop software developed by VanceAI that lets you instantly process local photos in bulk with more customization options, which will significantly simplify your workflow and boost your productivity. Free Download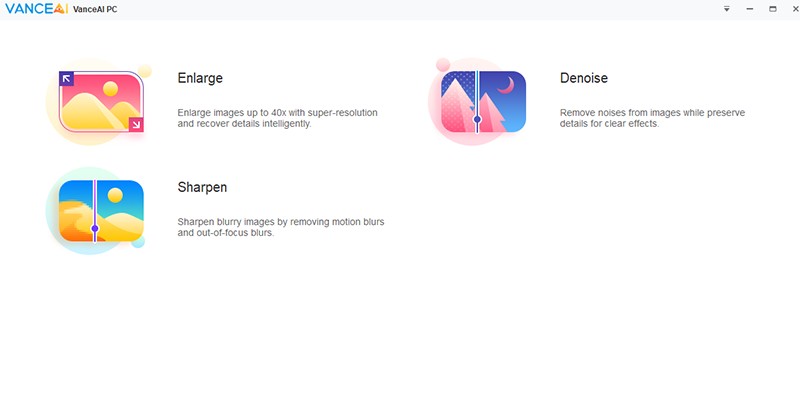 Best 5 Websites For Digital Business Card Template
Digital business cards have become a huge deal lately, so let's talk about the best 5 websites for free digital business card templates.
1. Shopify
Shopify is the most reliable and easy website to use if you want to create free virtual business cards for your company. The website has different business card templates and layouts depending on the industrial niche.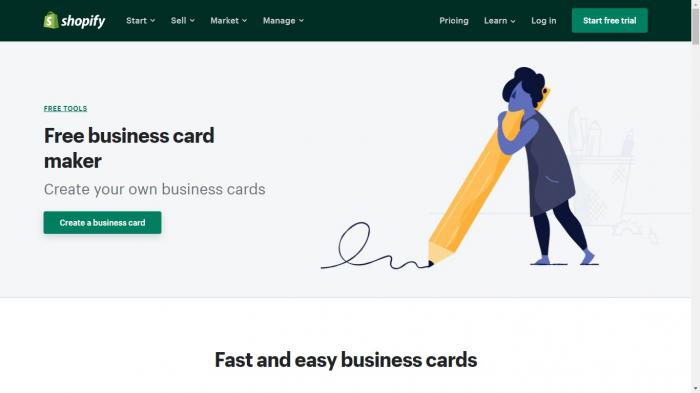 If you want to create a digital business card on Shopify free of cost, you need to sign up and then log into their website.
An online form will appear where you will submit all your information and click 'create business card'.
Shopify will create a kick ass digital business card for you that you can download in the PDF format and send to anyone and anywhere.
2. PS print
PS print is one of the most professional virtual business card makers that offers its user a free sample kit with several templates and card designs. The website allows you to choose the industry, colors, shapes, sizes, and so much more.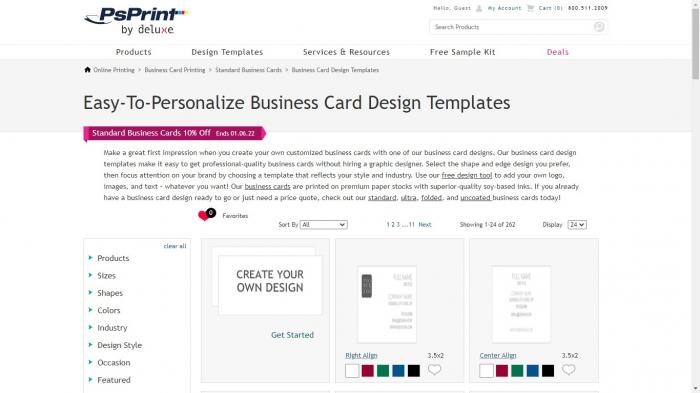 You will have to create an account on Ps print to get started and choose the desired design from their sample kit or create your own design.
Once you create your card you can save it on the website, download, and share.
3. Jukebox print
Jukebox print can create hundreds of free virtual business cards for you in minutes. You get to enjoy several premade graphics and illustrations that you can use in your digital business card template. You can also add your logo and multimedia while creating a business card.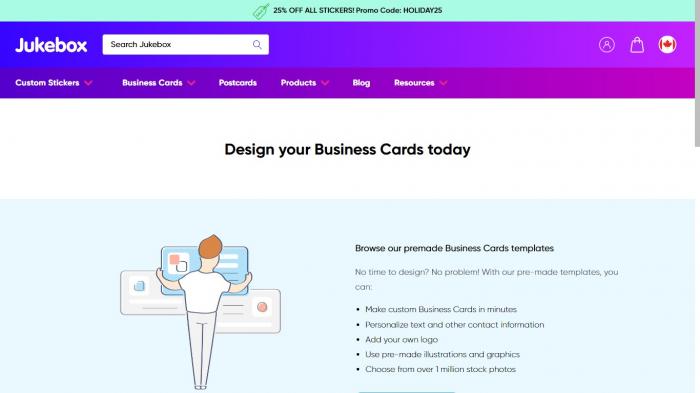 All you need to do is visit Jukebox print, select the size, make an account, and select from over 1 million stock photos to add in your virtual business card.
Once you make your desired business card you can download and share it on all your social media portals.
4. Adobe
Adobe is a great platform to generate compelling virtual business cards that convey your message and contact details in the most effective way possible. The elite choice of multiple templates and color grids will give you a fantastic user experience. You can access all their virtual business card templates for free.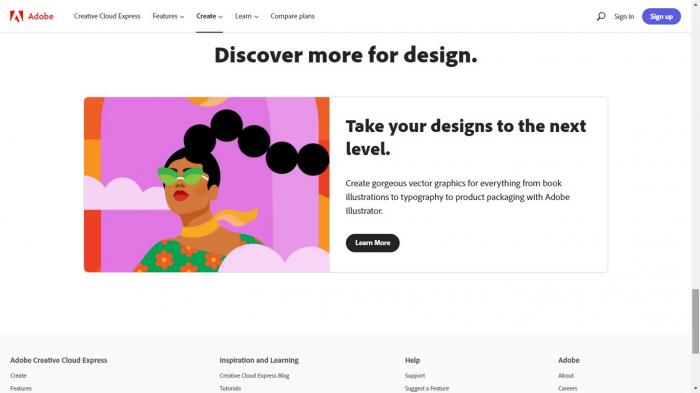 Adobe
You only need to open creative Cloud Express, create a blank card or select from the templates given by Adobe.
After that you will upload stock images or videos related to your business and add your branding to the card. And voila your digital business card is ready to share.
5. Design mantic
Design mantic allows you to create high-quality business cards that you can instantly create and share with your potential clients. The website is entirely free, so you can create as many business cards as you want with it.
You need to create an account and explore the card design gallery of design mantic.
After that you will select a design and create you card and download it.
And after downloading you can share it.
Best 5 Virtual business card apps review
There are so many virtual business card apps on the play store and iOS, which can be pretty overwhelming because you must choose the best as your business card maker. So, we have done the job for you and lined up our top five so that you can create your free virtual business card easily and quickly.
1. Hihello
Hihello is the top free virtual business card app for free and is perfect for businesses struggling with contact management and are new to the digital business world. The brilliance of this app is that you can create business cards here and share them with the people who don't even use this platform.
Even though there are several papal plans of "Hi Hello" that you can buy and create various business cards, the free plan still comes with many virtual business cards templates with modern designs and tons of other features.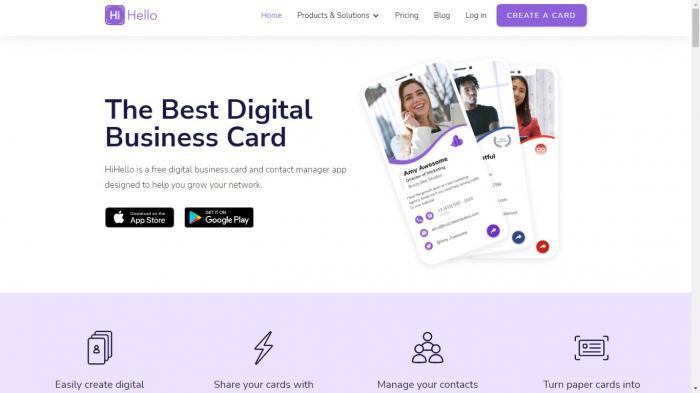 Top Features
User-friendly interface and simple processing.
Quick business card creation and sharing option with anyone.
Personalization and customization for free.
Comes with a business card scanner and allows the conversion of paper cards into digital contacts.
2. Haystack
Haystack is a brilliant virtual business card app designed for massive corporate systems to manage their contacts and starts with $7.95/month. The individual plan of Haystack is entirely free; however, for entrepreneurs, they have other payment plans with added features.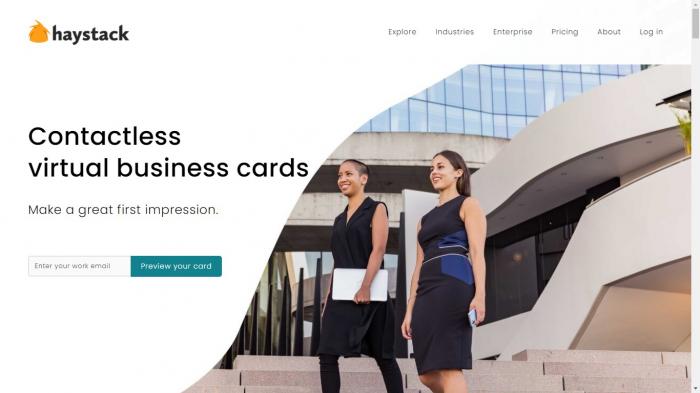 Top Features
A straightforward activity dashboard and data import/export option.
Social media and third-party integrations.
Customizable templates and easy contact management.
3. Bizcard
Bizcard is an offline virtual business card app that you can use to create the best business card. The app syncs with your phone contact book for easy sharing, and you can use it on both android and iOS.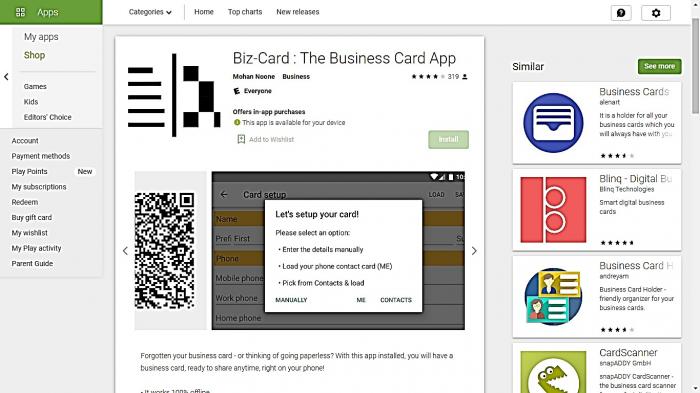 Top Features
100% offline card creation.
Supports sharing via QR codes, texts, emails, and even Bluetooth.
Customizable templates and easy contact management.
4. Switch it
Many enterprises and new startups prefer using the switch it app for their digital business cards because it has a very affordable monthly rate ($6.99) for the features it offers. The platform enables its users to share their business cards through texts, QR codes, social media handles, and email.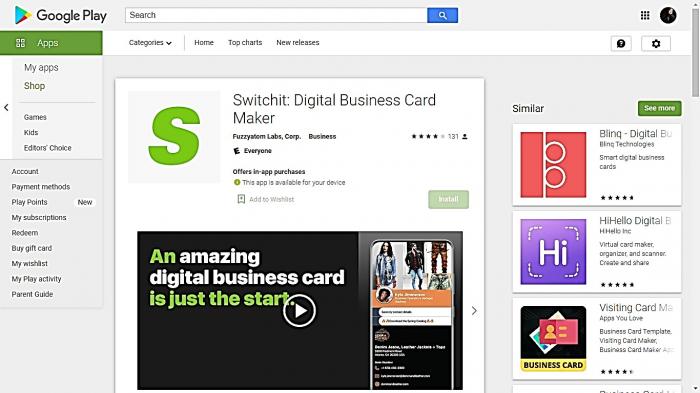 Top Features
Clean yet modern virtual business card templates with various color palettes.
Easy exchange of contact information with the likely recipients.
Customizable branding and calendar management.
5. Blinq
Blinq is a digital business card maker that freelancers, small and big enterprises, and organizations can use to create their virtual business cards. The app has a very competitive monthly pricing that starts at $2.99 and gives users a seamless experience.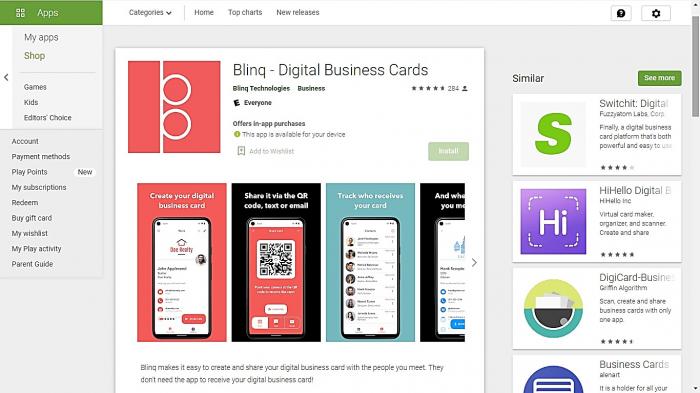 Top Features
Customizable templates and branding.
Excellent reporting/statistics and third-party integration.
Comes with a free plan and a free trial for paid plans.
Conclusion
Virtual business cards are more important than ever, and if you want to progress and grow your business, it allows you to connect fast and easily with potential customers and partners. Virtual business cards are also getting popular because they are cost-effective and pose no harm to the environment, which means they are sustainable. We hope that now you have viable options to select the best digital card maker and image quality enhancer for your business.
Do you find this post helpful?
Yes
No