Photo or color inversion can trace its roots back to analogue photography where inverting black and white negative films turned the dark areas light and made the pictures recognizable. It was a necessity then.
However, nowadays digital photography uses color inversion as a form of aesthetics. It is used as a filter by photographers to add vibrant colors to their images and create a whole new form of art. The Image enhancer tools provided by VanceAI can be a big help in this process. Through photo enhancement, added colors in your photography will become more vibrant and high-resolution.
How do I invert old and black photos?
So why add color? Color is an essential part of pictures because it helps depict reality. People want to capture life and color is a part of life which makes inverting old and black photos necessary.
The VanceAI Photo colorizer can convert any black and white photo into color using AI. You can colorize any old photos that you might have as well as fix the yellow tint on your pictures.
It uses deep Convolutional Neural Network to add natural color to your photos instead of filters as is normally done. Its deep learning allows users to enhance details in their images automatically.
The steps to use it are as follows:
Step 1
Go to VanceAI official website and from the AI solutions drop down choose AI photo colorizer. After that hit upload image.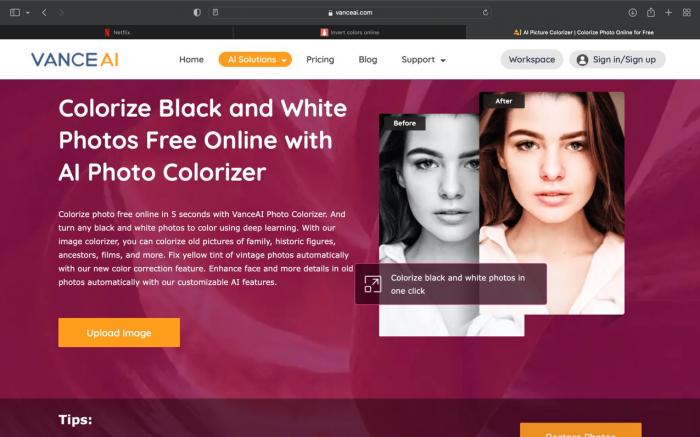 Step 2
You will be redirected to the workspace. Upload your image here and select the AI Photo colorizer feature. Click Start to Process and it will start adding color to the image. This process takes a few seconds after which your picture is ready to download.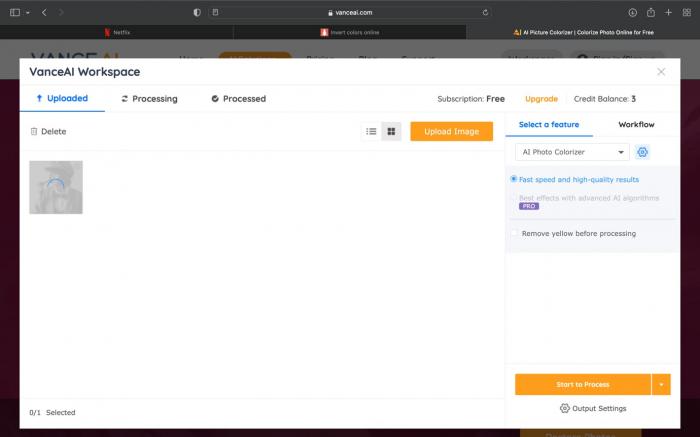 Step 3
You can now zoom in to see the details and then download the image. You can download up to three images for free after which you have to purchase credits for download. However, it is worth every penny!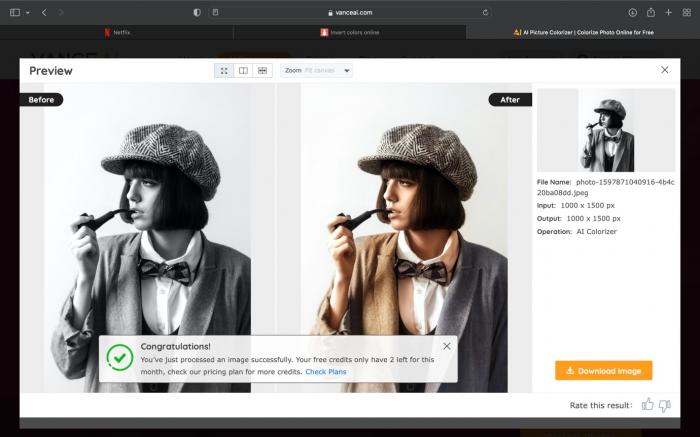 It does look easy, doesn't it? Then try to sharpen your image in the pop-up window on the right without leaving this article. Of course, you can also choose to download it directly.
VanceAI PC is full-featured desktop software developed by VanceAI that lets you instantly process local photos in bulk with more customization options, which will significantly simplify your workflow and boost your productivity. If you are not satisfied with the result, you can use some tools to make photo hd.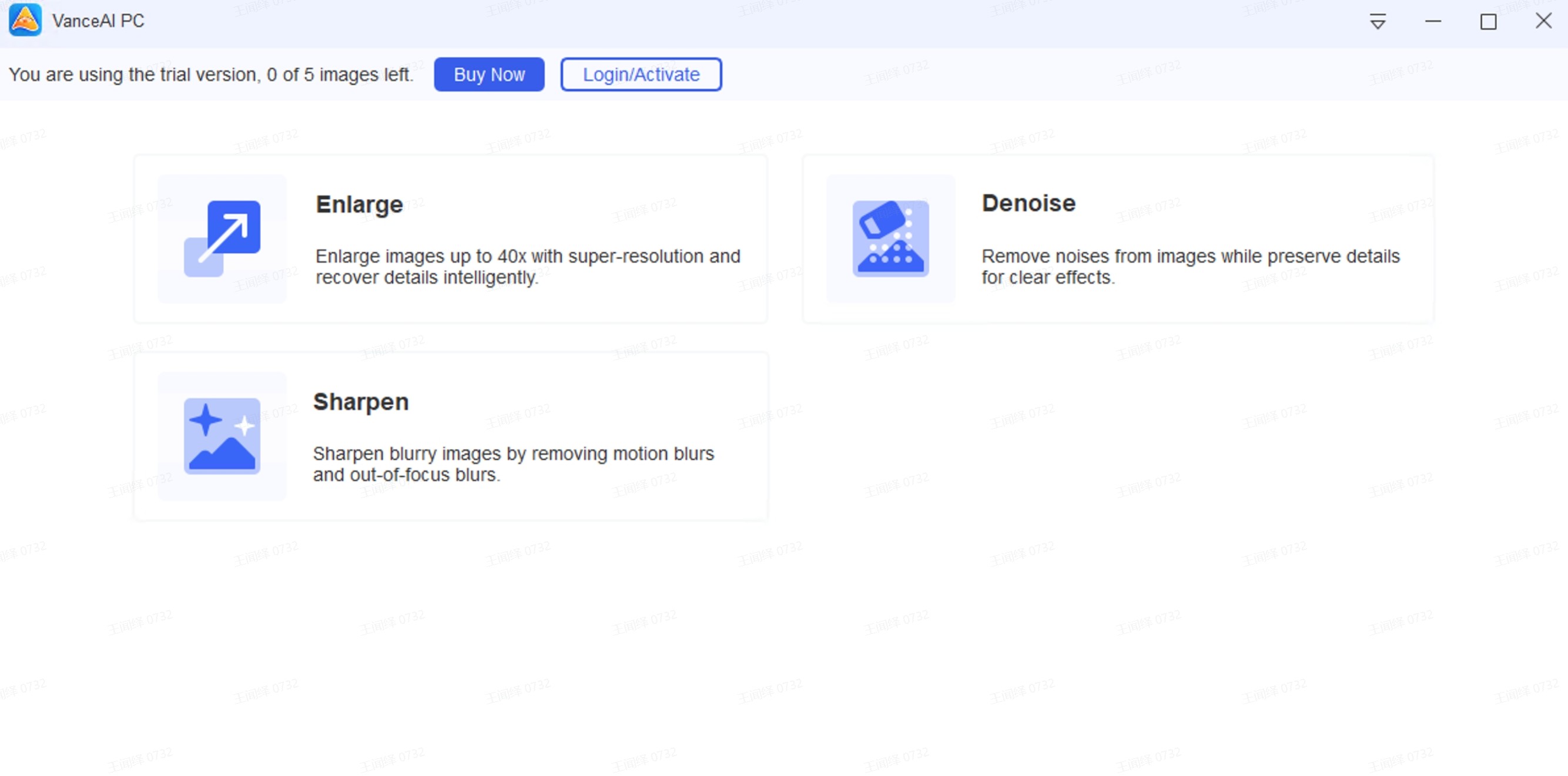 Best 10 Photo Inverters
| | | | | | |
| --- | --- | --- | --- | --- | --- |
| Tool Name | Price | Quality | Features Options | Support Device | User Friendly |
| Pixelied | Free | High | Lots of editing options, many filters for photo inversion | Online | Excellent |
| Pinetools | Free | Medium | Simple photo inverter tool | Online | Poor |
| Toolzu | Paid | High | Quick and easy process for photo inversion | Online | Excellent |
| Image online | Free | Medium | Classic photo inverter among other editing options | Online | Poor |
| Wtools | Free | High | One photo inverter filter | Online | Good |
| Gifgit | Free | Medium | Adjustment of color inversion and numerous other editing options | Online, App | Poor |
| Photofunny | Free | Medium | Basic photo inverter with other editing options | Online | Poor |
| Convert hub | Free | Medium | Batch image inversion in various file formats | Online | Poor |
| Lunapic | Free | Medium | Various photo editing options including Negative filter | Online | Poor |
| IMG online | Free | Medium | Limited options | Online | Medium user friendliness |
Beside VanceAI there are several websites which allow you to invert photos online. There are many to choose from so we have listed the ten best ones for you. Do give them a try!
Pixelied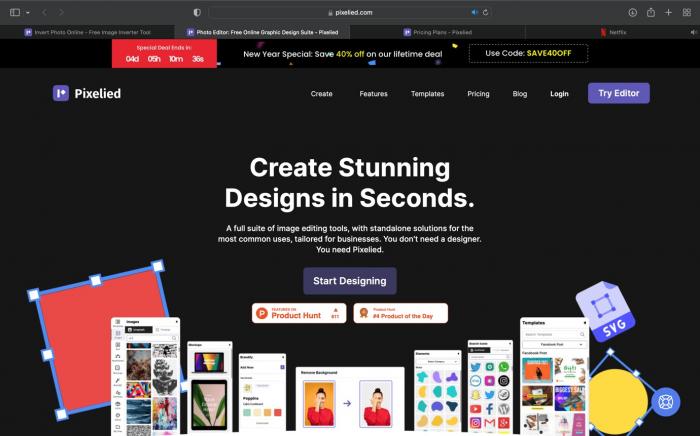 Pixelied is an online graphic designing tools with comprehensive photo editing tool. You can make beautiful illustrations and choose from thousands of templates to start with. Here, you also have the option to invert photos instantly. Just upload your image in JPG or PNG form and choose the inverter filter to transform your photo. You will be given several options for photo inversion, choose the best one after which you can edit further or just download it.
Pros
Loads of editing options to choose from
Have many filters for photo inversion
Cons
Pinetools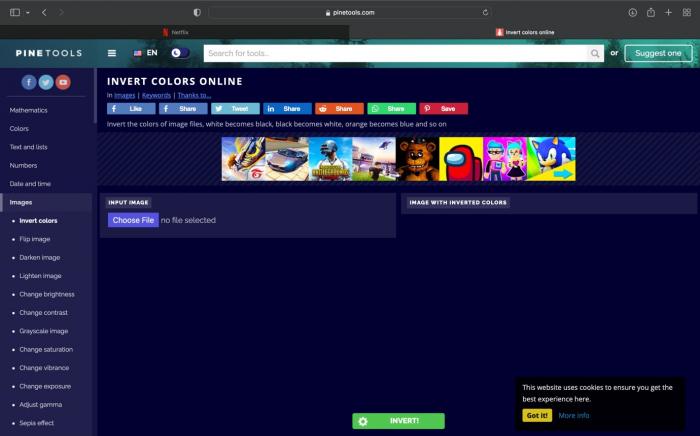 Pinetools is a website with a wide range of tools which can help you in your daily lives. These tools vary from math calculators, programming tools, randomness etc. One of these tools include the photo inverter tool which can add lively colors to your images. Just choose the file and hit invert. The process takes a few seconds, and you can then download it in PNG, JPG, and BMP formats.
Pros
The process is quick and simple
Wide variety of tools to choose from
Cons
Cannot choose the filters for photo inversion
Lots of ads
Toolzu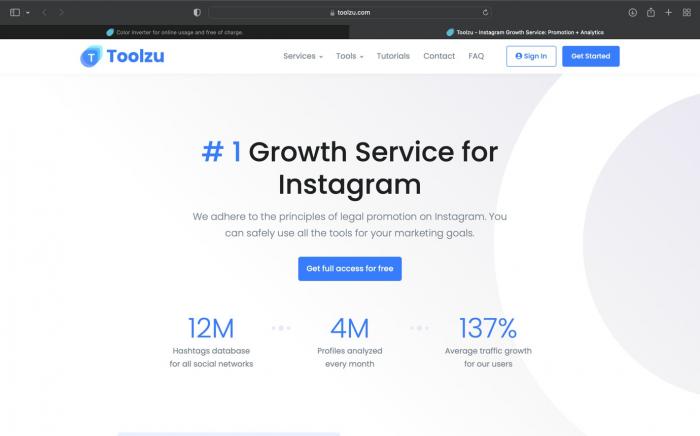 Toolzu provides one of the best growth services for Instagram. It analyzes around 4 million profiles every year and increases traffic to your Instagram pages. It has all kinds of marketing tools, to increase your reach including hashtag generators, photo editing tools etc. These tools include photo color inverter online. The photo inversion here occurs at the pixel level: dark shades replace white space and vice versa. Just upload your image, hit invert, and save. Its interface is amazing, log on to it and give it a try!
Pros
Is a one stop solution for Insta growth
Has a quick and easy process for photo inversion
Cons
Does not allow you to adjust the inversion
Image online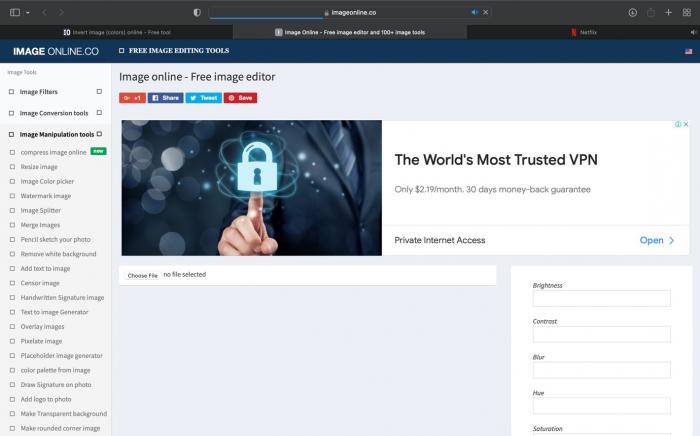 Image online is a free image editor with more than a hundred tools to choose from. Whether you want to pixelate images or make GIFs, this website has got you covered. Its long list of tools includes a classic photo inverter!
It is extremely simple and free to use and processes images quickly. Moreover, this website keeps your pictures secure, so you do not have to worry about that.
Pros
Hundreds of tools to choose from
Easy process
Cons
Poor interface
Loads of ads
Wtools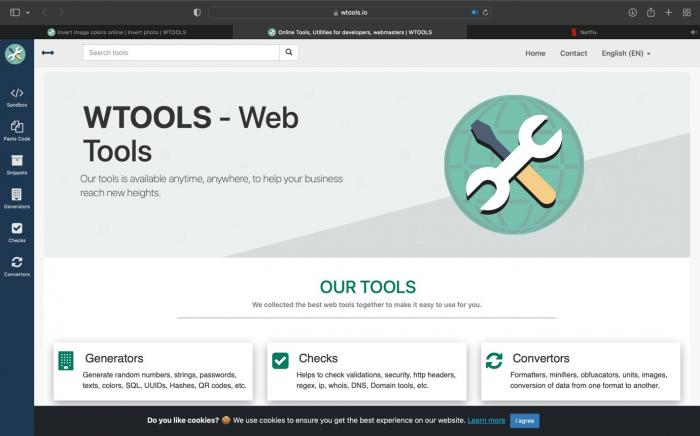 Wtools is a toolkit for web developers, SEO specialists, web masters and everyone who has an online business. These tools include generators, convertors, sandbox etc. You can invert your photos here too. This website does not upload your images to the server which means that it takes almost no time to process and then download the image. It is extremely convenient and accepts almost all types of photo formats.
Pros
Easy to use and process
Results are detail oriented
Cons
Has only one photo inverter filter
Gifgit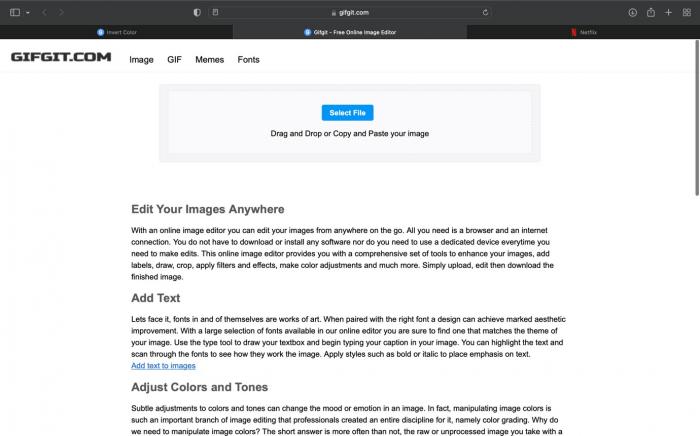 Gifgit is an online as well as an application-based image editor where you can enhance your photos by adding effects, texts, filters. It also has a huge collection of memes and GIFs to choose from, while also allowing users to make these themselves too. One of the tools it offers is the online photo invertor (you can also use the photo invertor in the app). Here, you just have to upload your image, adjust the slide bar to adjust color inversion and click apply. After that you can download your photo for free!
Pros
Offers lots of photo editing tools
Allows you to adjust the inversion
Cons
Website interface is not up to the mark
Photofunny
Photo funny gives you loads of photo editing options ranging from Christmas cards to photo montages. This website too has a photo inverter option. Just upload your image and it will give you the option to add text and filters to it before proceeding to invert its colors. Hit process and within a very few seconds you will have a negative version of your photo. However, this website has a very poor interface and has ads everywhere which might bother you.
Pros
Cons
Poor interface
Lots of ads everywhere
Its tools are not very useful and are very basic
Converthub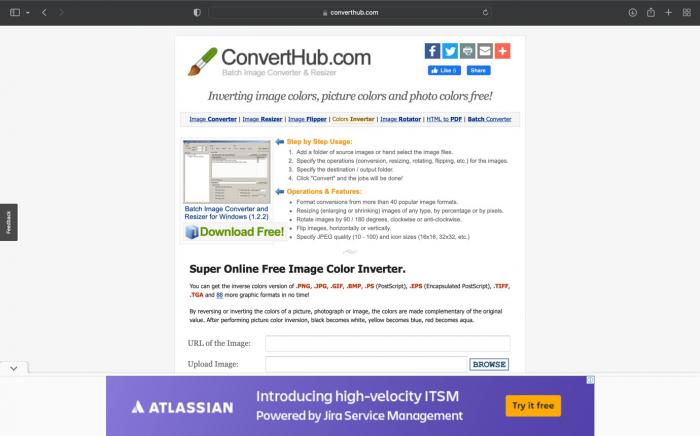 Convert hub is a specialized image converter and resizer. It does not have a lot to offer, however, you can invert your images in batches here for free. It accepts a wide range of photo formats. You can directly upload you image or enter the URL of the image. After that its photo inverter will do the job for you. All the images are deleted every two hours, so no need to worry about security!
Pros
Accepts a huge range of file formats
Can invert in batches
Cons
Very poor website interface
Ads pop up at almost every click
Lunapic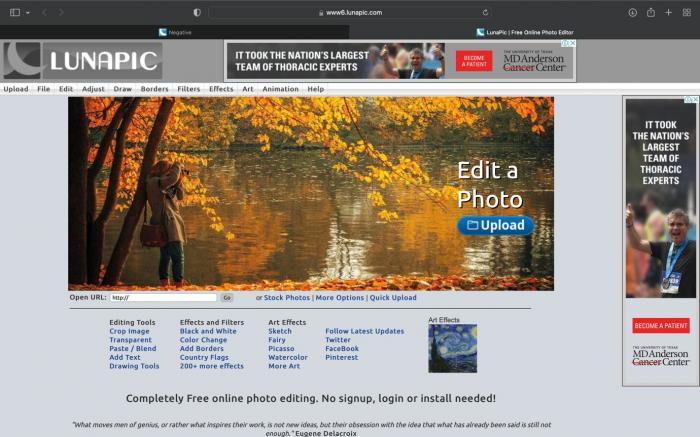 Lunapic is a free online photo editing website with hundreds of effects and filters. It provides countless services including animations, pencil sketch, Kaleidoscope. You will find the photo inverter option in its filters under 'Negative'. So just upload your image and get the job done within seconds.
Pros
Innumerable tools and services are offered here
Cons
Does not allow you to adjust the inversion
IMG online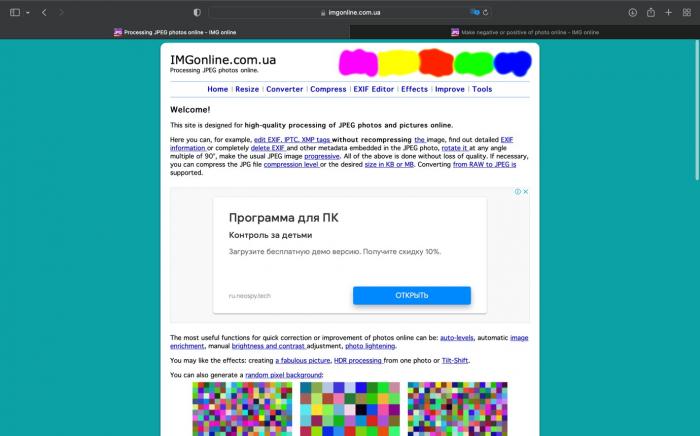 IMG online is a website offering several photo editing options to its users. It has Russian and English version and is thus accessible to a broad range of people. It has a fine photo inverter tool where you can make manual adjustments to your images before they are converted. After you are done, processing takes mere seconds and then you can download it for free.
Pros
Available in more languages
Cons
Does not have a lot of tools
The adjustments might take some time
Conclusion
These online photo inverter tools allow you to add pulsating colors to your images. Photo inverters give a unique look to your images. So, just head to these websites and invert away!
FAQs
How do I invert an image?
Open photoshop and upload your image. After that click the layers panel and choose invert. Doing this directly can result in the colors looking flat. You can add dimensions or add contrast/ brightness layer to improve image contrast. Also read: Best 10 AI Photo Editors Review 2022
Do you find this post helpful?
Yes
No