No matter which camera you use, pictures always need a little bit of editing to look more lively and vibrant. Many online editing tools have made the lives of many photographers easy.
VanceAI has always been excellent photo enhancer. It can increase image resolution up to 800% and can enhance minor details and colors 100% automatically. In this article, you will get a brief review of the 10 best picture enhancer online.
Best 10 Picture Enhancers Review
No one likes dull pictures. That's why editing has become an important element of photography. Indeed, editing pictures by yourself is a hard job but thankfully technology always has the answers to all mankind's problems. You can put all your focus into capturing beautiful pictures while these AI picture enhancer apps will do the difficult editing and enhancing for you.
Below is a review of the 10 best picture enhancer apps you can find on the internet.
Enhancing and upscaling your pictures is as easy as a piece of cake with VanceAI. In a market where everyone promises to deliver the best, VanceAI is one of the very few which fulfill it. It uses a state-of-art convolutional neural network to upscale and enlarges images.
VanceAI is the customer's favorite pick when looking for a convenient, powerful and free picture quality enhancer. The advanced AI technology enhance photo quality online.
Increasing the size and resolution of images is as easy as a simple click. VanceAI also has tons of amazing features like AI image denoiser, AI image sharpener, and colorizer which makes it one of its types.
Pros
Offers other tools to further upgrade your picture
Suitable for both daily and professional use
Affordable packages
Cons
Watermark on pictures if you do not have a subscription.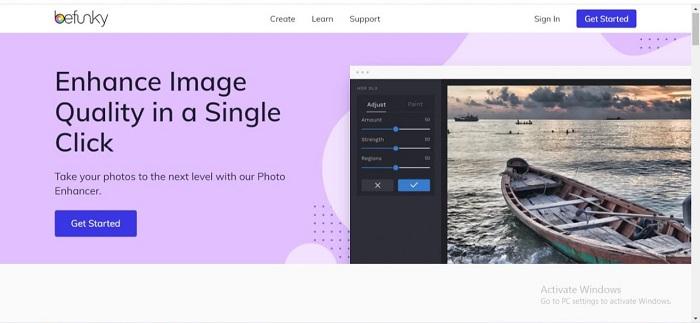 When it comes to enhancing and improving the colors and contrast of pictures, Befunky offers the best services to its customers. You can take your photos to next level by enhancing them using it. Now you do not have to use complex photo editing tools to enhance images, upload your images to Befunky and correct all the flaws and shortcomings of your picture in a few seconds.
Pros
Simple and easy to understand website layout
Free tutorials for beginners
Cons
Sbscription does not fully carry over to the mobile app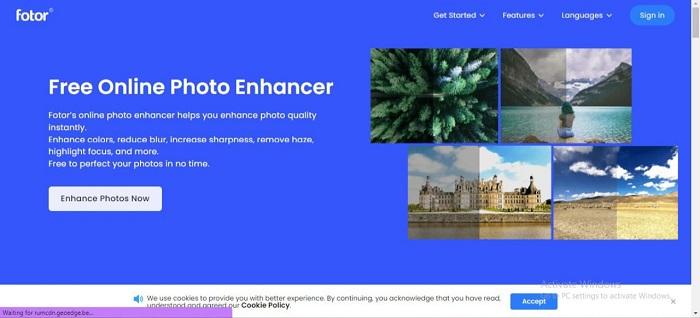 Fotor photo enhancer helps you enhance the photo quality instantly by improving the color, contrast, and sharpness and reducing the blur, haze, and noise resulting in excellent quality pictures with HDR effect in no time. Additionally, Fotor provides distinctive features like a Collage maker and NFT creator to its customers which is indeed a plus point.
Upload your picture and click on the "1-Tap Enhance" to get started.
Pros
Easy navigation
Full set of built-in professional photo enhancement tools
Cons
Fotor Pro does not have a Priority email support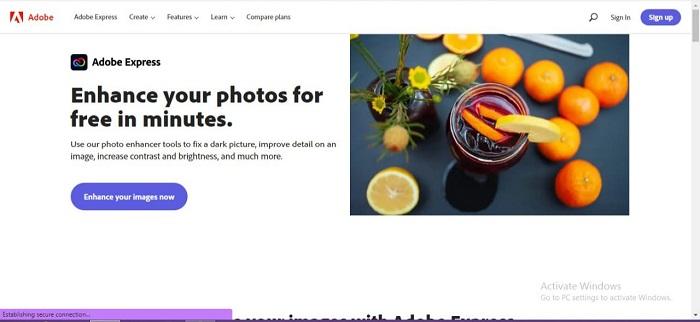 Adobe Express is indeed one of the best picture enhancer apps on the internet. You can use the free adobe express to lighten the dark images, improve details, and increase the contrast, hue, and brightness of pictures.
Whether you need to fix a camera shake or lack of focus, adobe express can fix nearly every problem you come around to. Upload your photos to the adobe express app, apply photo enhancement tools according to your preferences and download the finished product to share it with your friends, family, and social media followers.
Pros
Free 2GB storage to backup all the pictures
Easy sharing with friends and family
Cons
Premium plan is not quite budget-friendly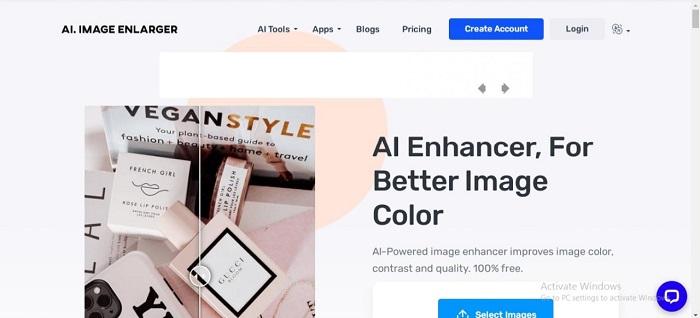 Use AI Image Enlarger to get better and cooler pictures instantly for free. Special features like AI enlarger, AI anime upscale, face retoucher, and AI cartoonizer make it stand out among hundreds of other image enlargers. It has everything you may need to enhance your photo and obtain perfect colors and quality.
Pros
Other options and tools to upgrade your image
Simple and easy to understand interface
Cons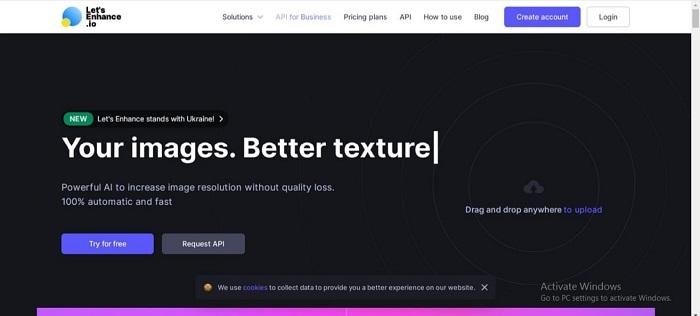 With 70M+ processed images and 10,000+ customers, Let's Enhance is undeniably a very famous and reliable picture enhancer app. By using let's enhance you can upload and process multiple images at a time.
The enhancer allows you to upscale your images according to your preferred size. No need to navigate through complex editing tools lets enhance automatically adjust the color, tone, and balance of your images and adjust them to look beautiful.
Pros
Maintains pixels of the enhanced image
Different enhancing options for pro
Cons
Subscription plans are costly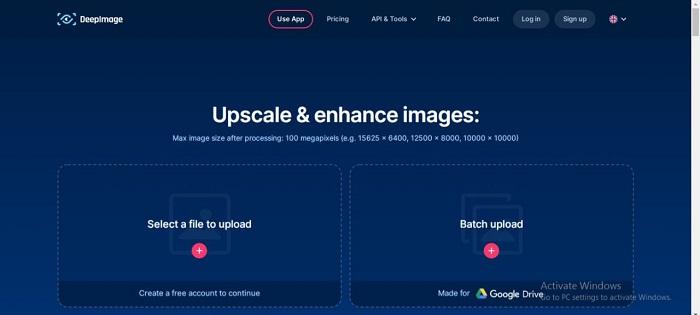 Who doesn't want freshly edited high quality pictures? Upscale and enhance your images with DeepImage instantly.
It is a free picture resolution enhancer that can remove artifacts, blur, and noise and restore compressed image files from your Google Photos with only a few clicks. Remove background from your photos and combine customized filters to get stunning results.
Pros
Doesn't compromise picture quality
Gives time to save images for 24 hours from gallery
Cons
Only PNG and JPG formats work best on DeepImage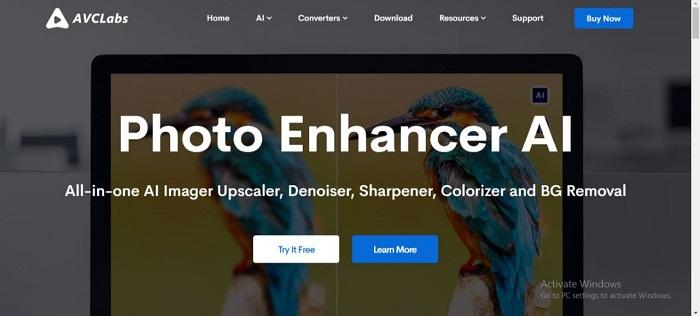 Finding the best picture quality enhancer for your pictures is a difficult choice. If you are not a fan of complicated navigation and editing tools then AVCLabs is the best option for you. Upscale, enhance, and denoise your images with this AI-supported enhancer.
Another distinctive feature of this app is that it provides its users with the advanced Video Upscaler that can upscale video resolutions to 4K, or even up to 8K while removing motion artifacts, blur, noise, grain, and stabilizing video shake.
Pros
Very convenient and manageable app
Upscale images up to 4x without sacrificing any image quality
Cons
At times glitch doesn't give the license code after subscribing to AVCLabs
In Upscale Pics, the Super Resolution feature increases the clarity of dull pictures without losing their original content and distinguishing elements. After carefully analyzing the image, it removes all the unwanted artifacts, blur, and noise from the images and allows you to process multiple images at the same time. Go and check out the pricing plans NOW!
Pros
Effective and fast tool
Gives control to the user to modify their images according to their liking
Cons
Cannot improve highly processed mobile camera images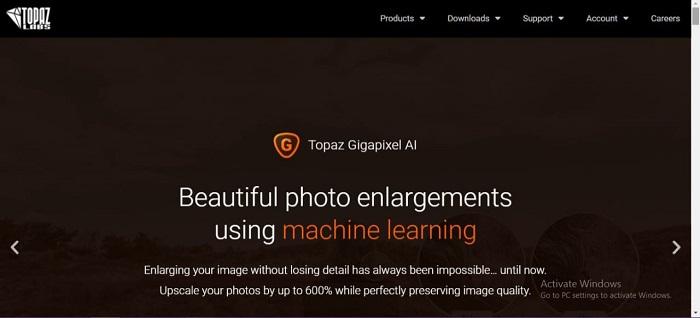 You can enhance your favorite shots using Topaz Labs. It allows you to sit back and chill while the advanced technology does the editing and enhancing for you.
The special sharpening and shake reduction software increases the quality while the denoiser removes noise and restores crisp details of your pictures. You can easily crop, and resize your photos, apply fun filters, remove backgrounds and retouch your portraits with great accuracy using the Topaz Labs.
Pros
Easy to use
Friendly customer support
Cons
Conclusion
Enhancing images without losing details was impossible… Until now. Modern technology has provided us with amazing AI image enhancers to make our lives easier. Through this article, you got to know about the 10 best picture enhancer apps.
VanceAI is undeniably the best photo quality enhancer out there. Unlike other enhancers, it is very easy to use and can work wonders with only a few clicks. Driven by AI, this online image enhancer can be your great assistant for easy and automatic photo enhancement. Now is the time to go on and choose the app best suited for you and start enhancing your pictures without any further delay.