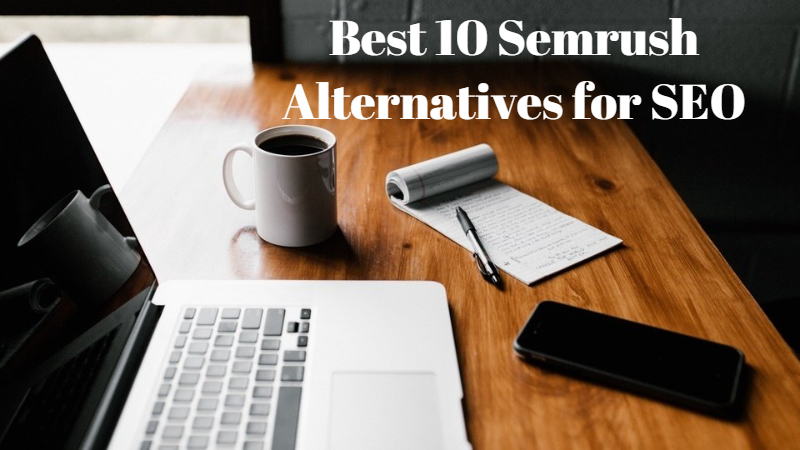 Looking for Semrush alternatives can be a bit daunting, especially considering the fact that the Semrush application covers a lot of areas of digital marketing, such as campaign management, keyword research, auditing, and more. However, with this top ten Semrush alternative applications list, you can try out different SEO boosting tools and purchase the one that's the best fit. Images are just as important as everything else in SEO and for that, the most recommended tool would be VanceAI. This image editing app, powered by AI, can enhance photo across the board. 
How to increase image quality for SEO?
When dealing with SEO, you need to pay attention to your images, in addition to their size and quality. Great-looking pictures attract a lot of attention on the Internet, including Google searches. On the other hand, you also need to keep the image size as optimal as possible. This enables your website to load much faster. With VanceAI Image Upscaler and VanceAI Photo Retoucher, you can maximize your image's quality while keeping it efficient to use.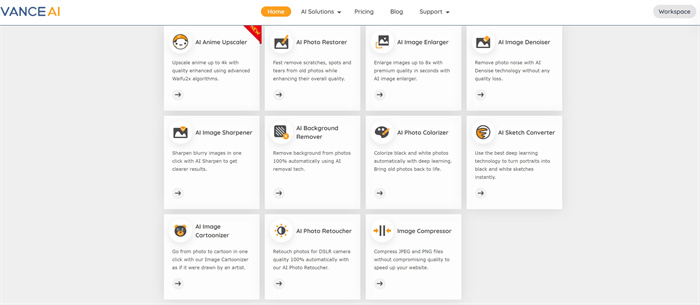 VanceAI provides you with an efficient image enhancer service that you can use online and offline for basically anything you need relating to changing up your pictures to enhance them. Especially when it comes to the function of photo enhancement, this service can help you to remove disgusting blurry, or noisy parts. It also helps you finish the task of image enhancement with one single click even if you have not sophisticated skills. Moreover, VanceAI offers many other different kinds of features such as VanceAI Image Sharpener, VanceAI Background Remover, VanceAI Anime Upscaler, etc. 
Also read: Top 5 AI SEO Software Tools Review
Best 10 Alternatives to Semrush
Price: This tool is one of the semrush alternatives that comes with a free trial that you can use to test it. The paid plans start with the Essential pack that costs $31 per month. 
This semrush alternative application is a great tool to have for all kinds of users, including those who are just getting started with their digital business, blog, or website. With the affordable Essential pack, you can still get all the necessary SEO and auditing features needed to rank high on Google searches and more. If you are not satisfied with the result, you can use some tools to make photo hd.
Pros:
Really good design. 
Offers a free trial period.
Good features. 
Cons:
Limited free use. 
Social media management can be better.
Competitive research is still new. 
Price: By providing an email-id, you can download this SEO software on your desktop for the Free version. The Professional and Enterprise packages cost $299 and $699 per year, respectively. 
This is a semrush alternative that works as software on your system instead of online. However, it supports Windows, MacOS, and Linux operating systems, which makes up most users. It offers crucial services and features such as auditing, making backlinks, keyword research, and more.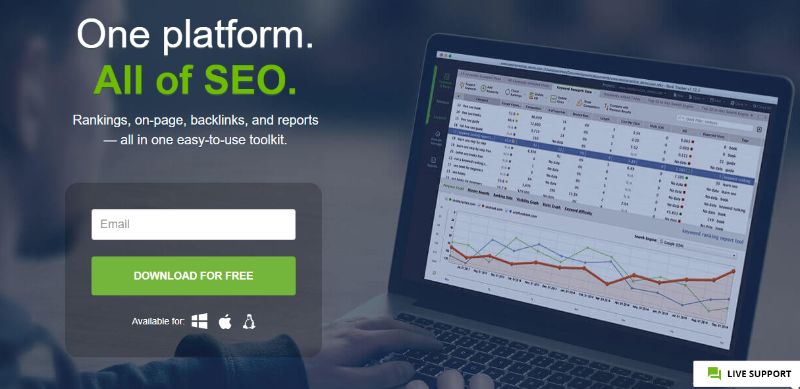 Pros:
Free alternative to semrush. 
Works on multiple operating systems. 
Popular SEO tool. 
Cons:
Needs better design. 
Limited features. 
Confusing to use. 
Price: The SEO application offers a 14-day free trial to all new users. The paid plans start from $99 per month. Currently, it also has special offers in place due to Halloween, giving double duration on plans. 
WebCEO offers multiple essential tools to use for enhancing your SEO for your websites and you can also use this tool for providing SEO services to other clients as well. It has a great UI built for you to track everything easily.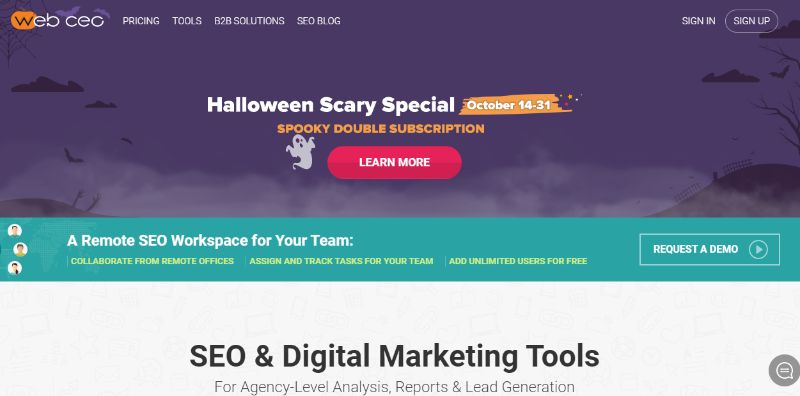 Pros:
Robust packages. 
Demo offered. 
Well designed. 
Cons:
Limited features.
Limited free use. 
Price: You can use a few basic features for SEO on the application's website itself. If you need more features, however, you can start with the Lite paid plan that costs $69 per month.
With this tool, you can get all of your digital marketing basics covered. This semrush alternative application offers useful features such as keyword research, competition research, backlink analysis and creation, and more. It can be used by digital marketing agencies.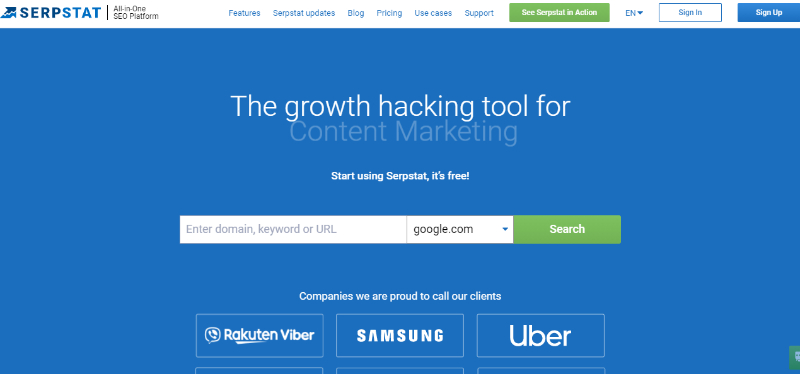 Pros:
Easy to use.
Good software design. 
Multiple suitable plans. 
Cons:
Can use more features.
Limited free use. 
Can be buggy.
Price: You can purchase a Starter pack that costs $49 per month. Otherwise, you can also start off with a free trial that lasts for 30 days. 
Having provided services to reputable websites and businesses such as Amazon and Microsoft, this SEO semrush alternative application is one of the most reliable. It tracks data by the hour and users can even request the latest rankings. It also offers detailed competitor research and SEO reporting.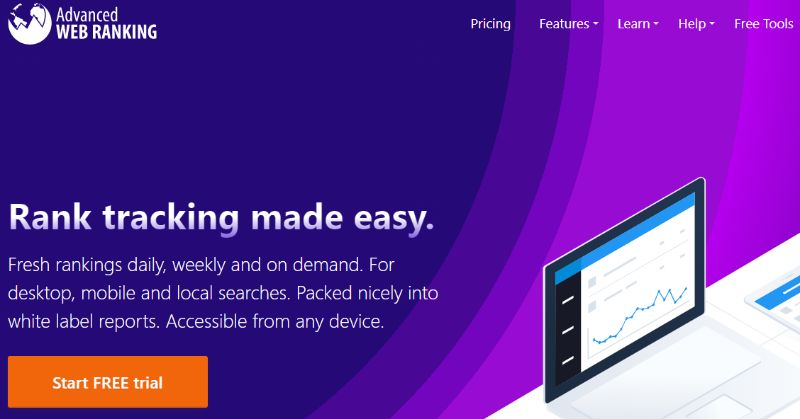 Pros:
Popular SEO tool. 
Good results. 
Offers a few free tools.
Cons:
Limited free use. 
Can be slow. 
Not for beginners. 
Price: You can set a certain budget for your marketing campaign with this tool and that will be your cost. 
The Google SEO app is pretty robust as there's no defined package to choose from. When you start off, you can simply define what your goal is and the tool will act accordingly. It helps in focusing on narrow yet crucial goals and achieving them.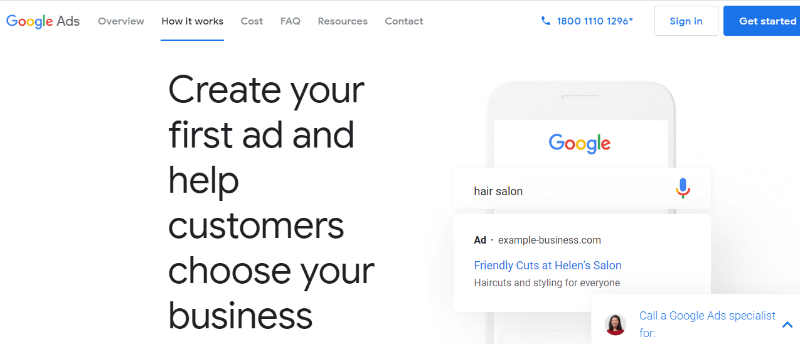 Pros:
Flexible plans. 
Great results. 
Personalized tool. 
Cons:
Users need prior knowledge of marketing. 
Not suitable for social media. 
Complicated tool. 
Price: The most basic plan that you can get is the Start plan for $20 if you have just one website to run. They also offer free trials for each plan before buying. 
There are only some semrush free alternatives but this application is definitely on the affordable side since it not only offers a free trial for any kind of plan you choose but its most basic plan, costing $20, is one of the most affordable paid options you will find for SEO services.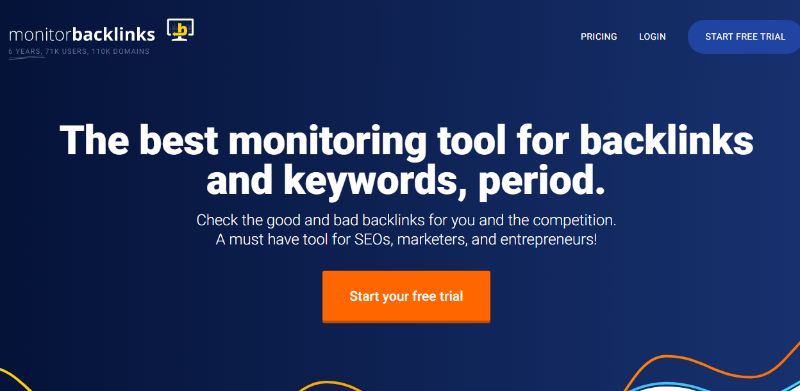 Pros:
Easy to use.
Free trials.
Affordable.
Cons:
Lacks features.
Can be slow. 
Niche services. 
Price: You can get a 10-day free trial or get the basic plan for $29.90 per month. 
This tool offers a good range of features that all help in ranking higher plus getting to know how well your competitors are performing with SEO. It is a reliable and popular semrush alternative tool used by companies such as Skyscanner, Adidas, Airbnb, and more.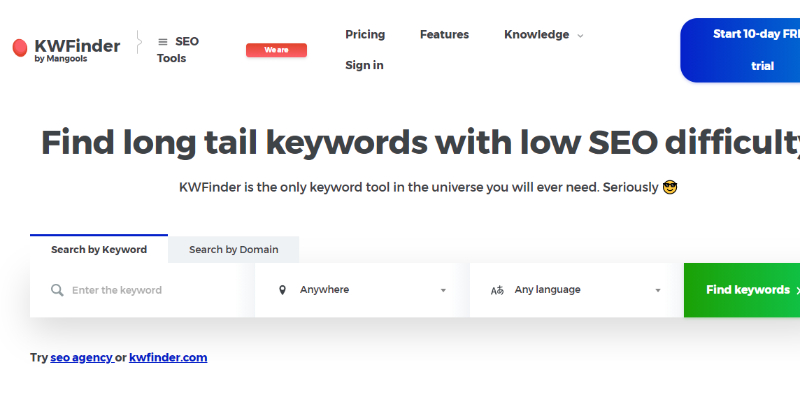 Pros:
Good design. 
Free trial. 
Popular app. 
Cons:
Mainly for keywords. 
Can add more features. 
Limited free use. 
Price: You can start your 7-day trial with a payment of $7. The paid plans start from $99 for the Lite version. You can use Ahrefs on your website for free.
Ahrefs is one of the more comprehensive SEO semrush alternative tools you will find. It offers pretty much the same amount of features as semrush, infact. With Ahrefs, you can rest easy about everything related to keyword research, website auditing, website rank tracker, different types of alerts, and more.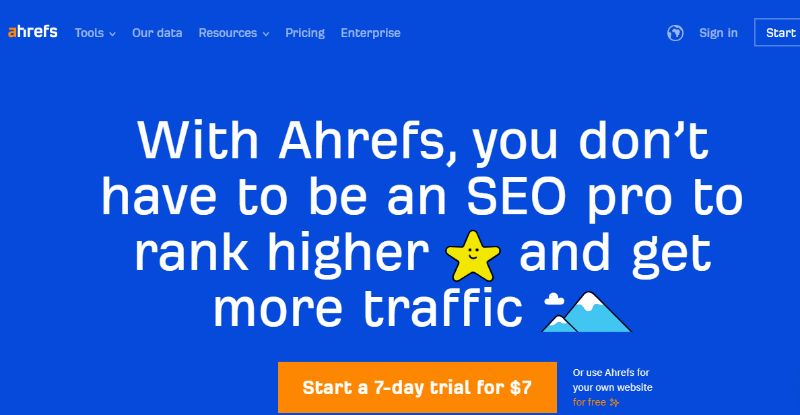 Pros:
Comprehensive tool. 
Offers all-round features. 
Popular choice. 
Cons:
Expensive. 
Payment for a trial is ridiculous. 
Only free for personal website. 
Price: You can start a trial of 7 days by giving your name, Raven account password, and email-id. The paid plans start from $39 per month. 
When it comes to semrush alternatives, Raven is one of the closest tools you can get. It not only offers the important SEO tools but also SEM services. With this tool, you will be able to manage everything from site auditing to social media.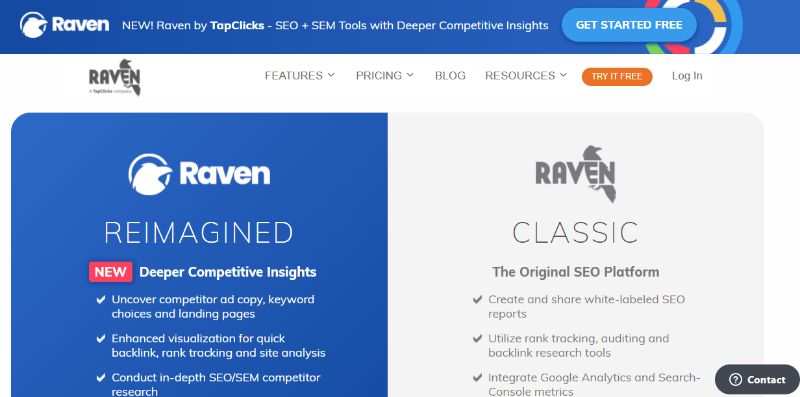 Pros:
Good results.
Convenient design. 
Comprehensive tool.
Cons:
Limited free use.
Trial can be better.
Software can be slow sometimes. 
Conclusion
With a competent image upscaler and a marketing tool, such as these semrush alternatives, you can definitely boost your rankings and appear above all of your competitors on Google as well as other popular web search apps. There are definitely a few semrush free alternatives as well as paid ones that you can try out before the purchase. Decide by taking into marketing factors that you want to improve on the most.
 
Do you find this post helpful?