How to Enlarge Anime Image Easily with AI
Are you an anime lover and always looking for tools to easily enlarge your favorite anime images without losing quality so that you can set them as wallpapers or print them as posters? Here comes Vance AI Image Enlarger, an AI-web tool made to automatically enlarge anime images without losing details. Next time when you get beautiful anime images online and want to set them as wallpapers but unluckily without high-quality, just try our AI Image Enlarger to deal with it.
Also read: Enlarge Video Game Box Art Images Online With This AI-Powered Tool.
Why choose Vance AI Image Enlarger?
Steps to Enlarge Anime Image Easily & Effortlessly
Why choose Vance AI Image Enlarger?
There are a bunch of Image Enlargers online and each of them claims to enlarge the image without losing quality. Actually, most of them just enlarge image size or pixels and what you get is almost pixelated images. Things are quite different when you use AI-powered Image Enlarger since they use a deep learning algorithm to fix the enlarged pixels and deliver a high-quality result for you. Let's see the comparison between the AI result and the normal Image Enlarger result. We can clearly see the difference. The front one is enlarged with AI. One advantage of this online tool is that it can be used to enlarge not just anime images but for more general purposes. If you want a tool that is specifically used for enlarging anime image, you can try Vance AI Anime Upscaler, which allows you to enlarge anime image by even up to 16x.
Also read: How to Make Discord Emojis Bigger.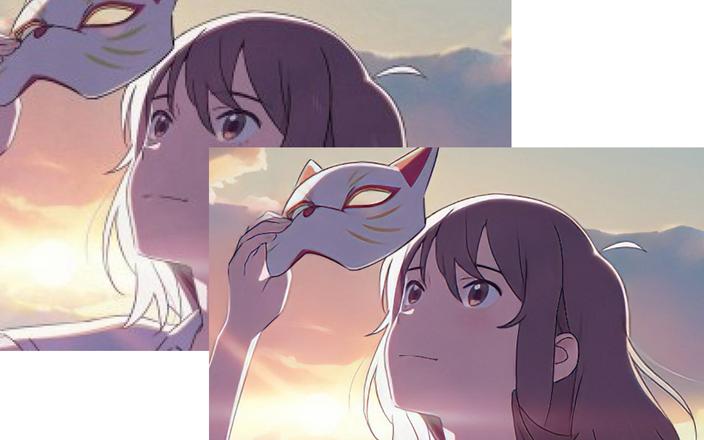 Steps to Enlarge Anime Image Easily & Effortlessly
Vance AI Image Enlarger is made to be easy-to-use and user-friendly. The concise interface and fast processing speed make it manage to enlarge an anime image in 5 seconds. Only 3 steps are needed to do that. Without further delay, let's take a look at the details.
Step1: Visit the webpage of AI Image Enlarger and click "Upload Image" to upload an anime image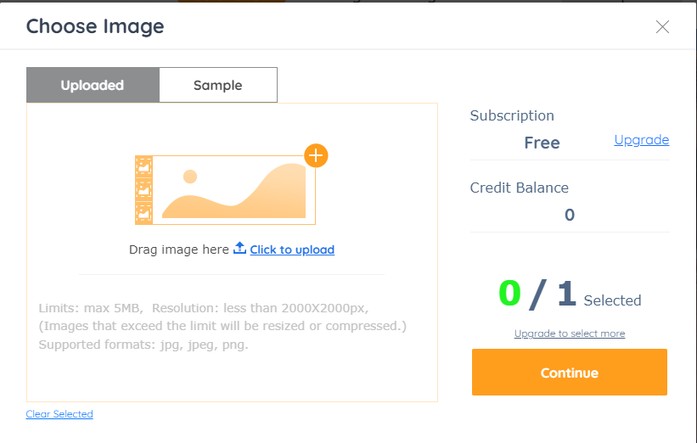 Step2: Select the image and choose which one you want to enlarge into, 2x, 4x, and even 8x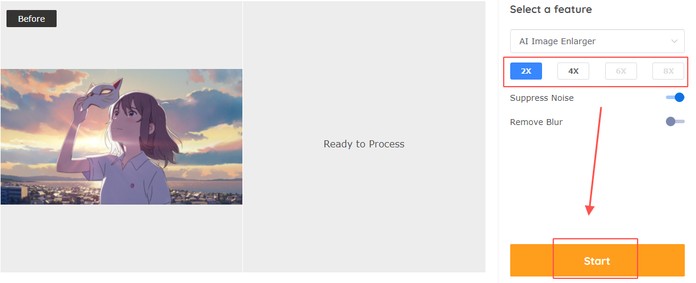 Step3: View the enlarged result and download it to your device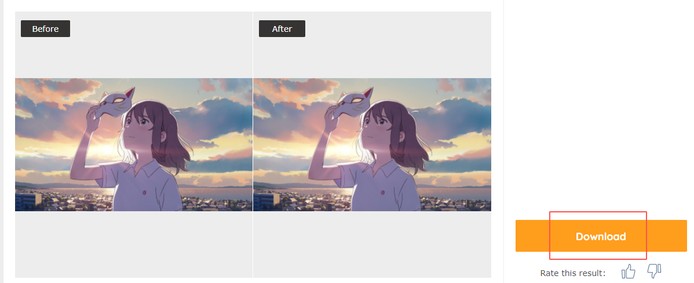 Conclusion
Trained with millions of sample images, Vance AI Image Enlarger is able to enlarge both anime and portrait images without losing quality. Vance AI also provides other powerful AI-web tools like AI Background Remover and AI Image Sharpener. Click to find out the Best Tools to Compress JPEG.