Top 10 Online Face Camera Review
The on-device webcams have never been as important as they are today, and face camera usage has been on the rise throughout the past two years because of the COVID-19 restrictions.Calling your friends to wish them birthday? Or surprising your family with a video call? Face change camera apps can bring a cat face in camera or something even more fun to set the scene for your video call.
We'll guide you through what an online face camera is, and what are the top apps out there that will have you looking like a cat with face in camera. If you're wondering how to get face filters on iPhone camera, we've included a few iPhone apps as well. VanceAI Image Upscaler effortlessly solves this problem by upscaling your image of animal filter face even if it has a very low resolution.
What Is Online Face Camera?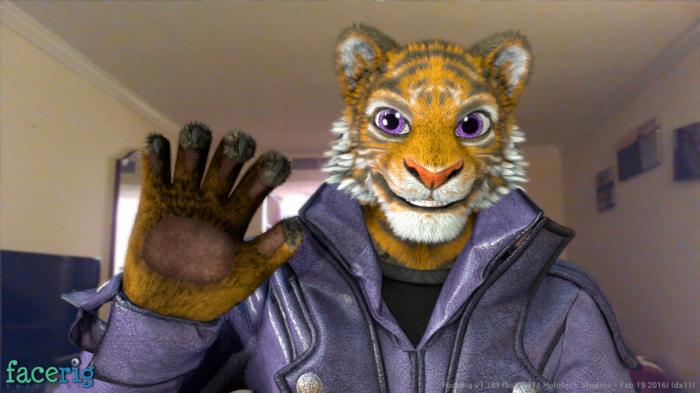 Online face camera app can make your video calls and web cam usage fun in no time. The face camera app uses a face recognition camera software to identify your facial features as well as your body parts if the resolution of your camera allows.
Face camera apps take the image signal from the camera sensor and overlay it with stickers and that will have a cat face in camera instead of your face or you could get more creative stickers, like wishing birthday or some event specific stickers to make sure other participants or your photo looks trendy and fun.
Fun face camera apps have gained a lot of traction over the past two years and the increased usage of face camera apps have rejuvenated the interest in face recognition camera hardware as well.
Use Image Upscaler for Better Performance
Before you process your image to have the elements you desire, it is important to know that the better the image size and resolution, the better results you'll get. It is recommended to use a high-quality image for best performance.Not everyone has an excellent phone that will take the best shot without worrying about retakes.
Using the AI upscale image is easy and you can upscale photos within seconds. Here is a guide on what the image enlarger brings to the table.
Visit the image upscale online webpage and click on upload image.
Select the image you want to upscale and click on upload followed by 'start to process' to initiate the process. You can also make changes on the screen to simple settings that will improve how the image pans out.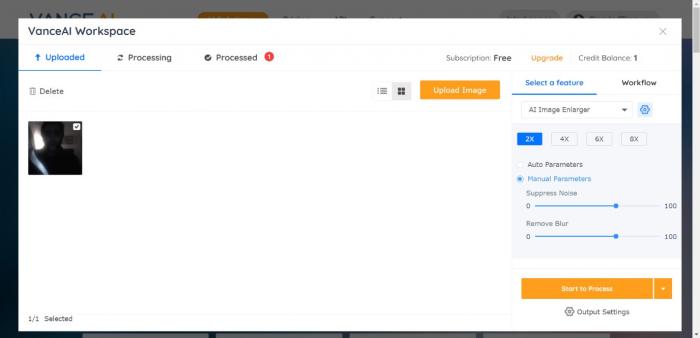 The following screen shows that the power of Artificial intelligence is working on individual pixels to provide you with the best image.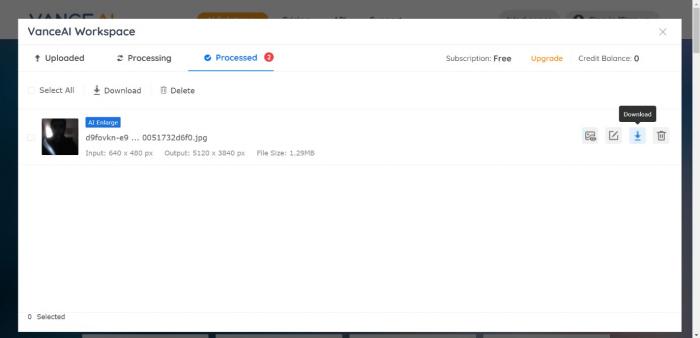 Click on download or preview to start the download process. If you have an active subscription you can upload/download unlimited photos to the platform. A free subscription can use the power of AI to limited extent.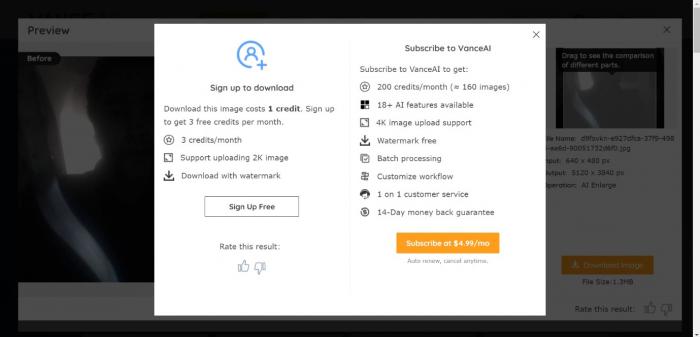 You can preview the image before download. And can click on download image on the preview screen to save it to your device.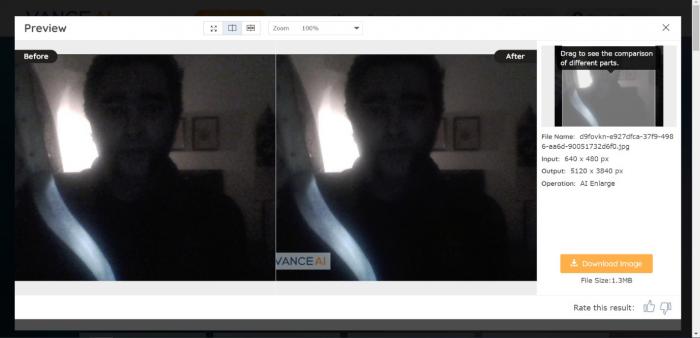 The provided sample has been upscaled from a mere 640 x 480 pixel resolution to 5120 x 3840 pixels. The image can now be zoomed in infinitely and can be used for face camera apps to bring changes to individual face features which the face apps wouldn't have understood without upscaling them.
Best 10 Face Camera Recommended
| | | | | | |
| --- | --- | --- | --- | --- | --- |
| App Name | Price | Quality | Features Options | Style | User-Friendly |
| Cam B612 Selfie Expert | Affordable | Good | Limited | Natural | Average |
| Banuba - Funny Face Swap & Camera Filters | Free / Premium | Good | Extensive | Playful | Average |
| YouCam Fun | Free | Good | Limited | Playful | Good |
| Snap Camera | Free | High | Extensive | Fun | Average |
| Photo Editor PRO | Expensive | Excellent | Extensive | Professional | Average |
| Funny Face Changer Camera Video Effects | Free | Average | Limited | Cartoony | Average |
| Faces: funny face changer | Free | Good | Limited | Playful | Average |
| Sweet Face Camera | Free | Good | Limited | Refined | Average |
| Face Camera: Live Stickers | Free | Good | Limited | Simple | Average |
| Live Stickers Face Changer | Free | Average | Limited | Simple | Average |
Here are the top face camera apps around that will improve the video/photo experience. Be sure to use a high-quality image and make photo hd for best results.
1. Face Camera: Live Stickers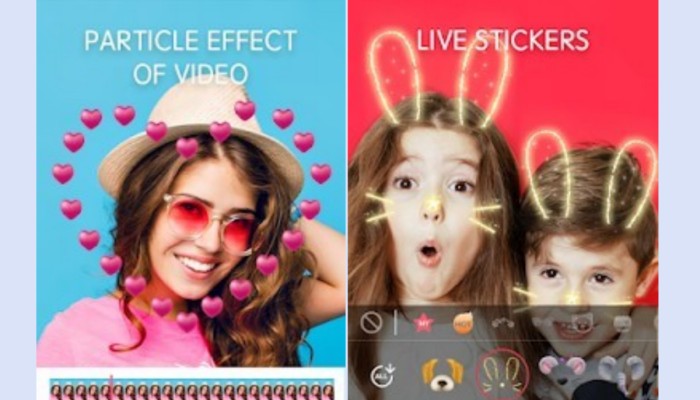 Face camera is easy to use and has the best filters around that you'll find on the internet in an easy to understand app layout.
Pros
Updated regularly
Easy to use
Cons
Can get a little laggy when loading stickers
Stickers cannot be resized
2. Cam B612 Selfie Expert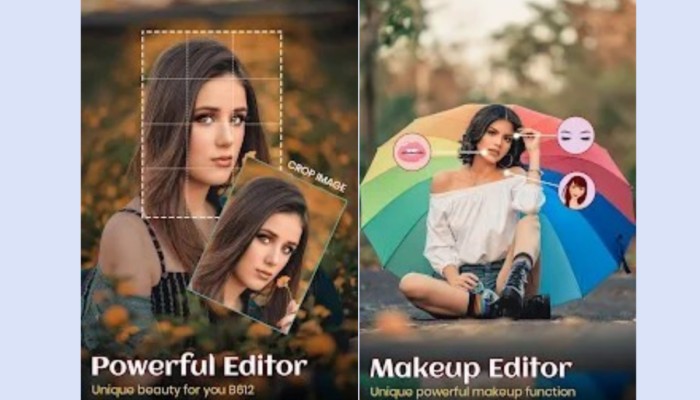 Cam B612 Selfie Expert can instantly fix little facial imperfections and will have you looking great in no time. The app isn't very flexible with stickers but will have you looking flawless.
Pros
Excellent in makeup touch ups
Has options to tweak with skin tone
Cons
Not optimized to handle videos
Overlays can be a hit or miss
3. Banuba - Funny Face Swap & Camera Filters
With over 1000+ overlays available, you'll have all the options to look like a dog with face close to the camera or a cat with face in camera as Banuba's edge detection and facial feature detection is excellent in Banuba - Funny Face Swap & Camera Filters.
Pros
Perfect for cat/dog overlays
Can add event greetings to photos
Cons
Can make device slow with the vast library of stickers
Freemium content even after an active subscription
4. Faces: funny face changer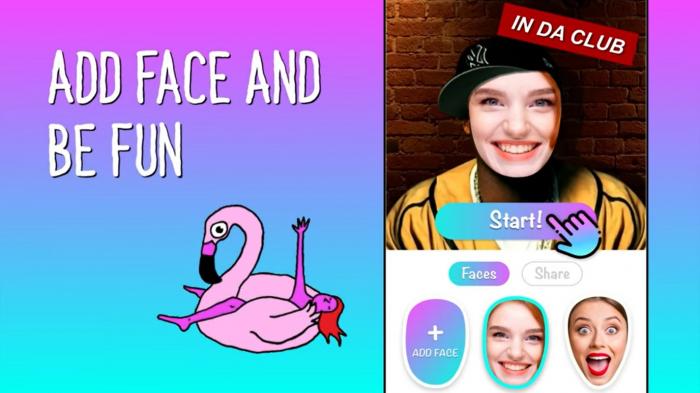 Faces is another such app that can tweak with faces and does a good job at making them stick even if the subject is moving around with Faces: funny face changer.
Pros
Can do excellent face touchups
Good face detection
Cons
Loaded with ads
Annoying prompts to subscribe on every step
5. Snap Camera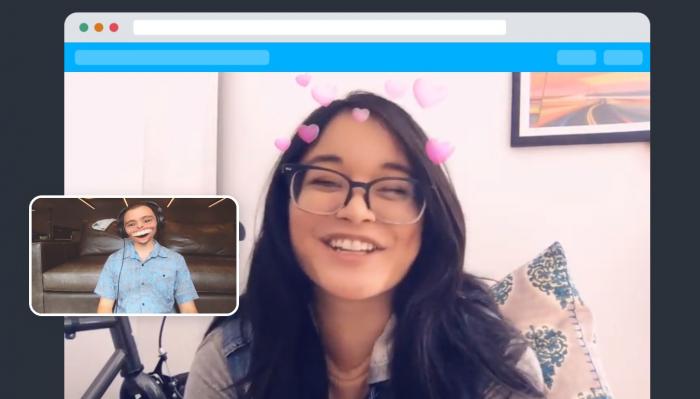 If you're looking for something that can make your selfie camera results fun on a Windows or Mac, then Snap Camera has it all for you.
Pros
Extremely powerful editing
Has a huge library of stickers/overlays
Cons
Very graphics intensive
Can slow down PC
6. Live Stickers Face Changer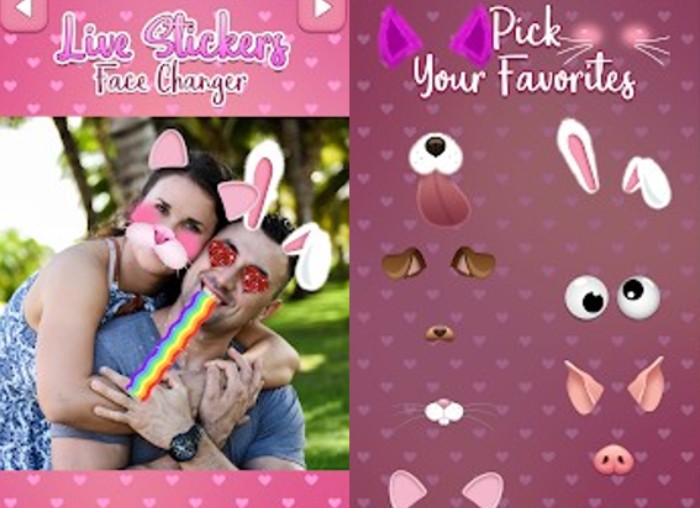 The live stickers face changer app offers some unique stickers but is not very flexible when it comes to resizing them. You'll have to upscale your photo using VanceAI to get an excellent shot.
Pros
Vast sticker library
Simple UI
Cons
Cannot resize stickers
UI is simple but focuses on pink too much
7. YouCam Fun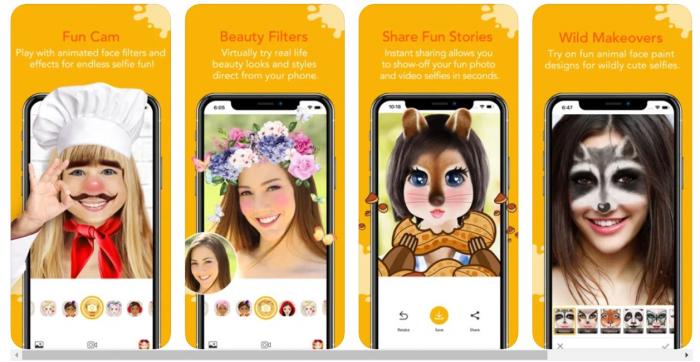 Want to look like a dog with face close to camera? YouCam Fun can easily get you looking like your favorite animal if you have an iPhone.
Pros
User Centric app design
High quality overlays
Cons
Premium features are locked
Some stickers are for fit for children despite the app having a 3+ rating
8. Photo Editor PRO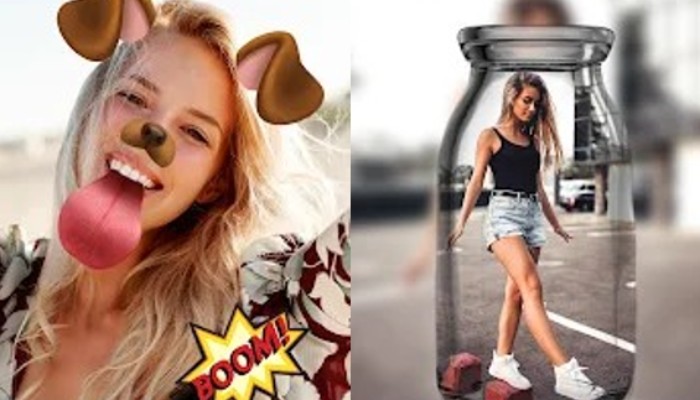 Easily one of the best apps around. The image editing is flawless and the features function as intended.
Pros
Face and feature recognition is excellent
Innovative; exciting editing options
Cons
Cannot handle videos very well
Expensive in-app purchases
9. Sweet Face Camera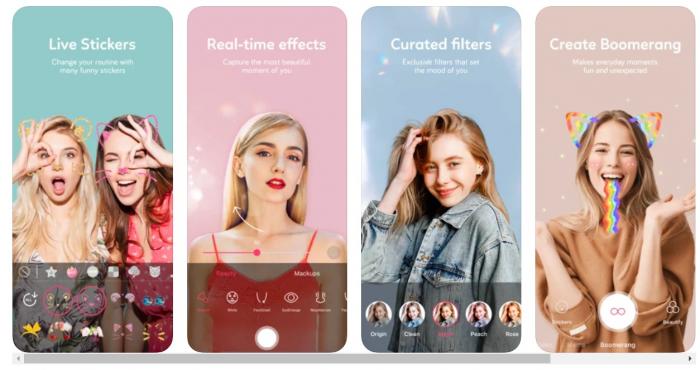 Another great app for the iPhone. The Sweet Face Camera offers a very refined experience in photo editing.
Pros
Refined control over elements
Shows real-time effects
Cons
Edge detection can be a hit or miss
Does not work well with images at an angle
10. Funny Face Changer Camera Video Effects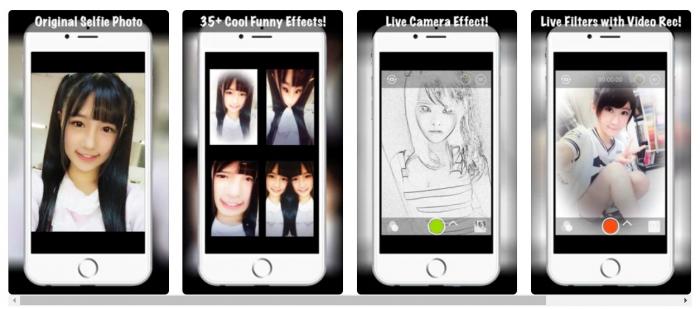 Looking firward to making cartoony edits? The Funny Face wChanger Camera Video Effects will have you into your desired form in no time.
Pros
Performs basic edits perfectly
You can select to make a pencil sketch
Cons
Not updated regularly
The app is dated
FAQ
Q: Why Is There A Red Dot In My Eye?
Red eye is a common phenomenon that is caused by sharp light bouncing back from the back of your eye (retina). Here are a few reasons you might be getting red dot in the eye in repeated shots.
1. The flash light is too quick: quick flash light on the phone camera doesn't allow enough time to the eye to react and constrict the pupil size. This can lead to light entering the eye and reflecting on the back of the retina.
2. Angle of incidence: A straight path from the retina to the camera lens can also lead to red eyes, try a different angle or try looking a little away from the camera lens to avoid red dot in your eye.
3. Dull surroundings: a dark room or dark surroundings increase the chance of getting a red eye as the pupils are dilated to let in maximum light. Try turning on the lights in the surroundings or switch to 'night' mode that some cameras have.
Conclusion
Face camera apps are a fun way of changing the way the world sees you. You can add some character or tailor the video/image from the camera to celebrate an event. We've discussed the top apps out there and if you were thinking how to get face filters on iPhone camera, we've discussed the top ones for that as well. Besides,  using iamge upscaler offered by VanceAI enable you share HDR funny images with others.     
Do you find this post helpful?
Read More to Know Deeper: