As a fitness freak, I would love to show off my well-defined abs on social media. For inspiring others to start working out, I made my own page on Instagram. The first thing I needed was good pictures. So I hired a fitness photographer who taught me some tips on capturing an inspiring image.
This article is all about capturing the right image. It is less about getting the right angles and more about motivating others. At the end of the article, you will be boosted to either get in shape or grab a camera and capture others who are in shape. Don't worry if you don't have professional equipment, because you will get a high-resolution and sharp photo after using VanceAI Image Sharpener from VanceAI, though the original image is blurry. Let's have a closer look at how to perfect fitness photography with tools and tips.
What Is Fitness Photography?
Fitness photography is the only genre that focuses on inspiring people to achieve vigor. This genre shows exercise, muscles, exuberance and strength in a picture. The field has two main types, editorial and fitness, which are usually used for advertising a fitness product or gym via social media or other marketing platforms.
Athletes and bodybuilders are usually required to model for such advertisements. A successful outcome is achieved if people are motivated to get in the physique. If you are not satisfied with the result, you can use some tools to make photo hd.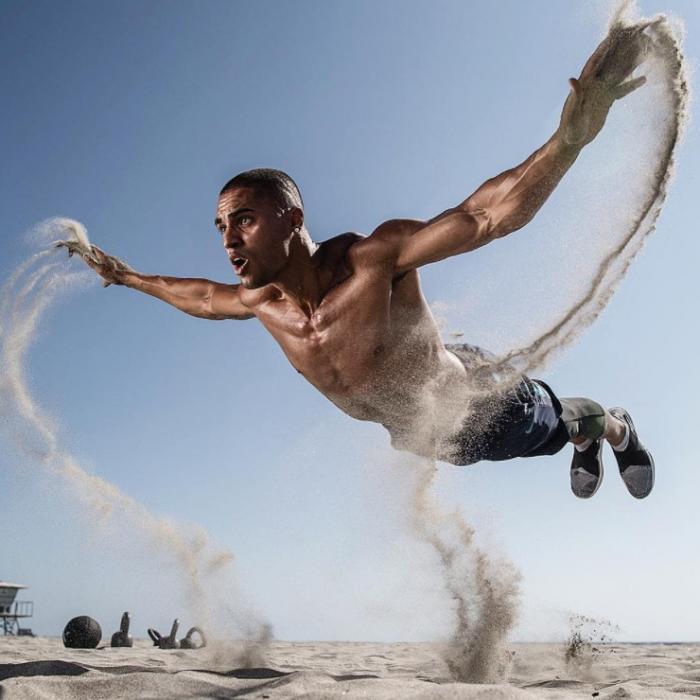 Unblur Fitness Photography With VanceAI Image Sharpener
Except for Sharpen Mode, VanceAI Image Sharpener also offers you a much more concise and intuitive interface. In this interface, the parameters comprised of Sharpeness, Reduce Noise and Fix Over Compression (the equivalent of Remove Artifacts) also can be flexibly adjusted by users. Users can sharpen a blurry image, or lots of images as the workspace boasts the Batch Processing Mode. See how to sharpen fitness photography with this image sharpener.
Step 1
Upload the image you want to unblur on this page

Step 2
Adjust relevant parameters to unblur image, then click on Start to Process.
Step 3
Preview how AI unblur image and download the sharpened image. It does look easy, doesn't it? Then try to sharpen your image in the pop-up window on the right without leaving this article. Of course, you can also choose to download it directly.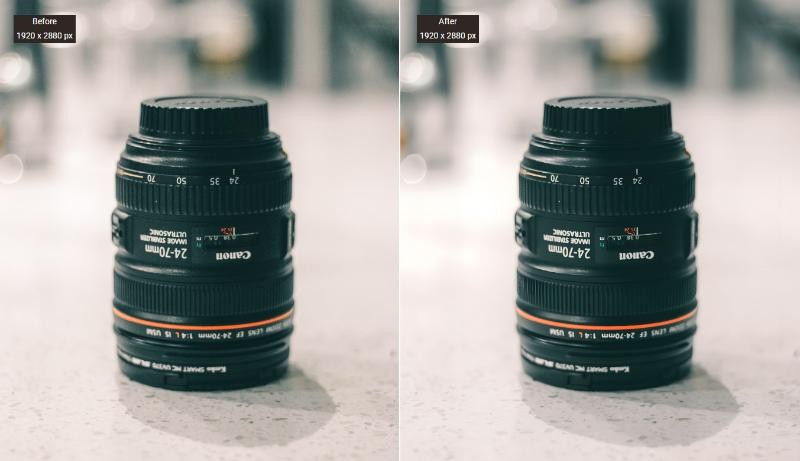 Upgrade Visual Performance By Image Enlarger
VanceAI Image Upscaler provides with the best features for editing images without messing up your original picture. VanceAI is also a great feature which not only improves the look of the images but reduces noise too, creating a better-quality photo.
If you want to enlarger the picture quality while enlarging, you can follow these steps which teach you on how to upscale your image.
Upload the image you want to upscale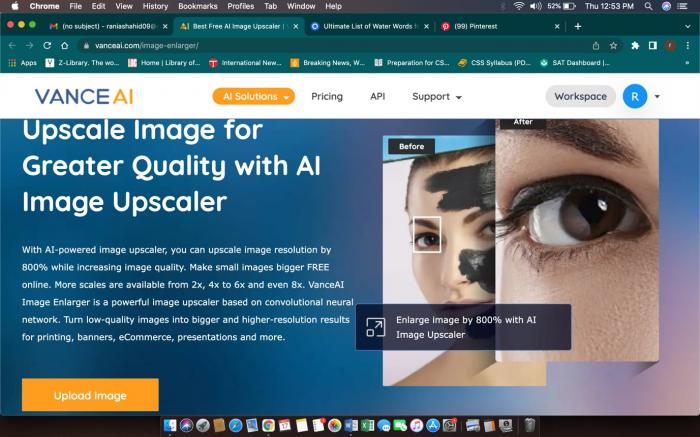 According to your choice, select an upscale option (2x,4x,6x,8x). You can reduce the noise as per need.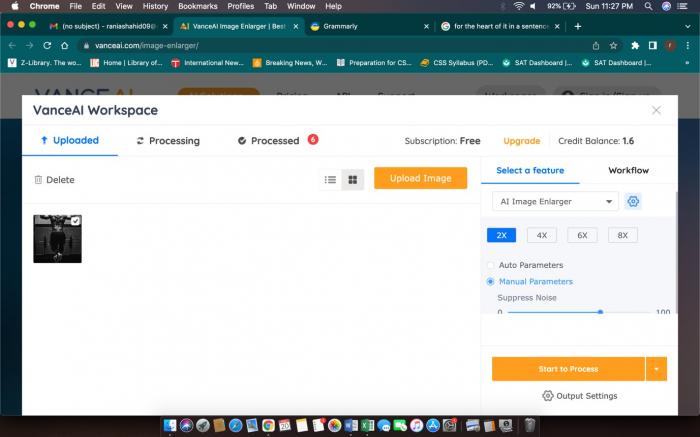 Click on "start to process."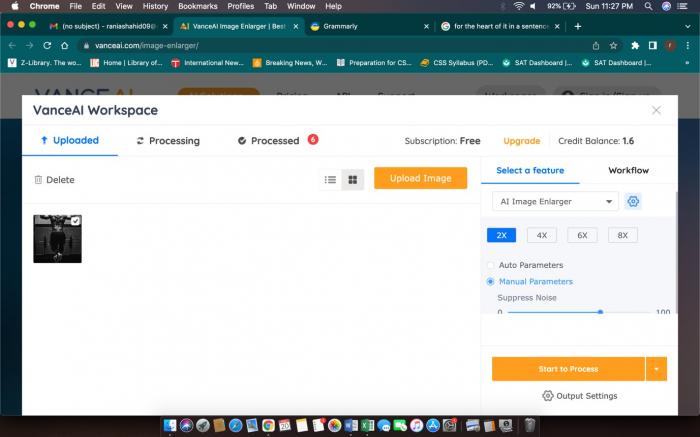 Preview and download the upscaled image.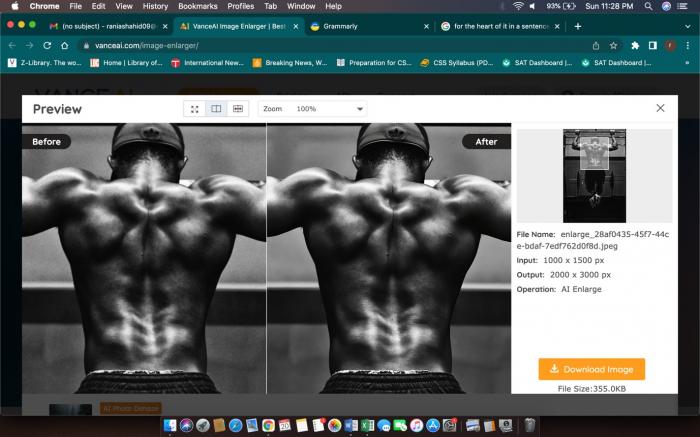 In the comparison above, the results of the upscaled image are unbelievable. The quality is intact, and the noise reduction has improved the image clarity.
Best 10 Tips You May Need For Fitness Photography
1. Decide a Location
Unless you are marketing a gym, deciding a location should be on top of your priority list. You can do a photoshoot both indoors and outdoors. It would be best to understand the client's expectations beforehand.
Shooting for a health and fitness magazine, shooting outdoors would suit the theme.
When shooting for a bodybuilder, the focus should be their body. Try indoor photography with a dark background and spotlight on your model to highlight their body.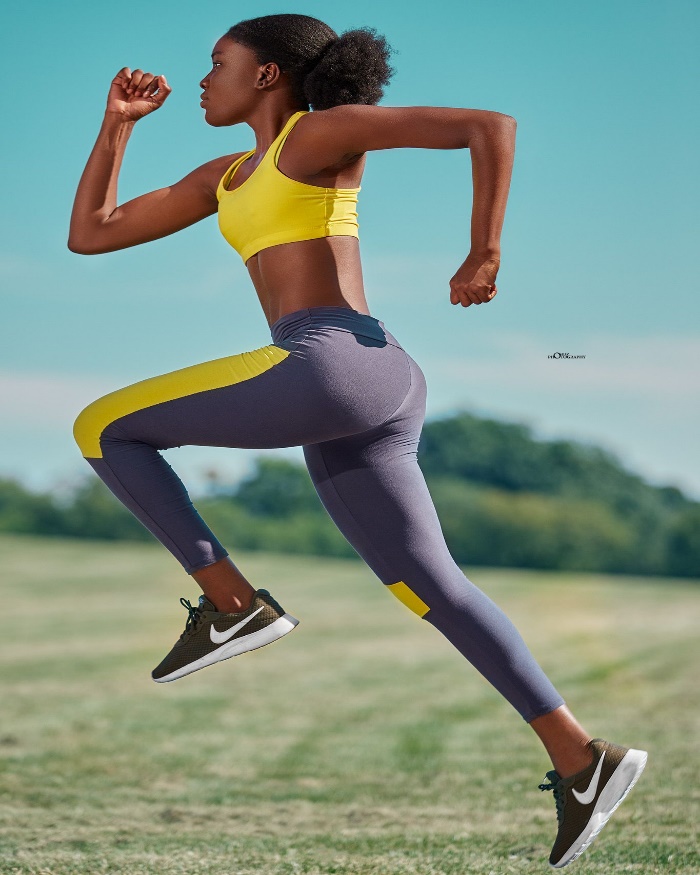 2. Discuss The Shoot With The Client
A meeting before the shoot helps you understand your client better. This gives you an opportunity to grasp the client's imagination. If the client has sent you a brief of the shoot, act accordingly. Satisfying your customer must be your utmost intention.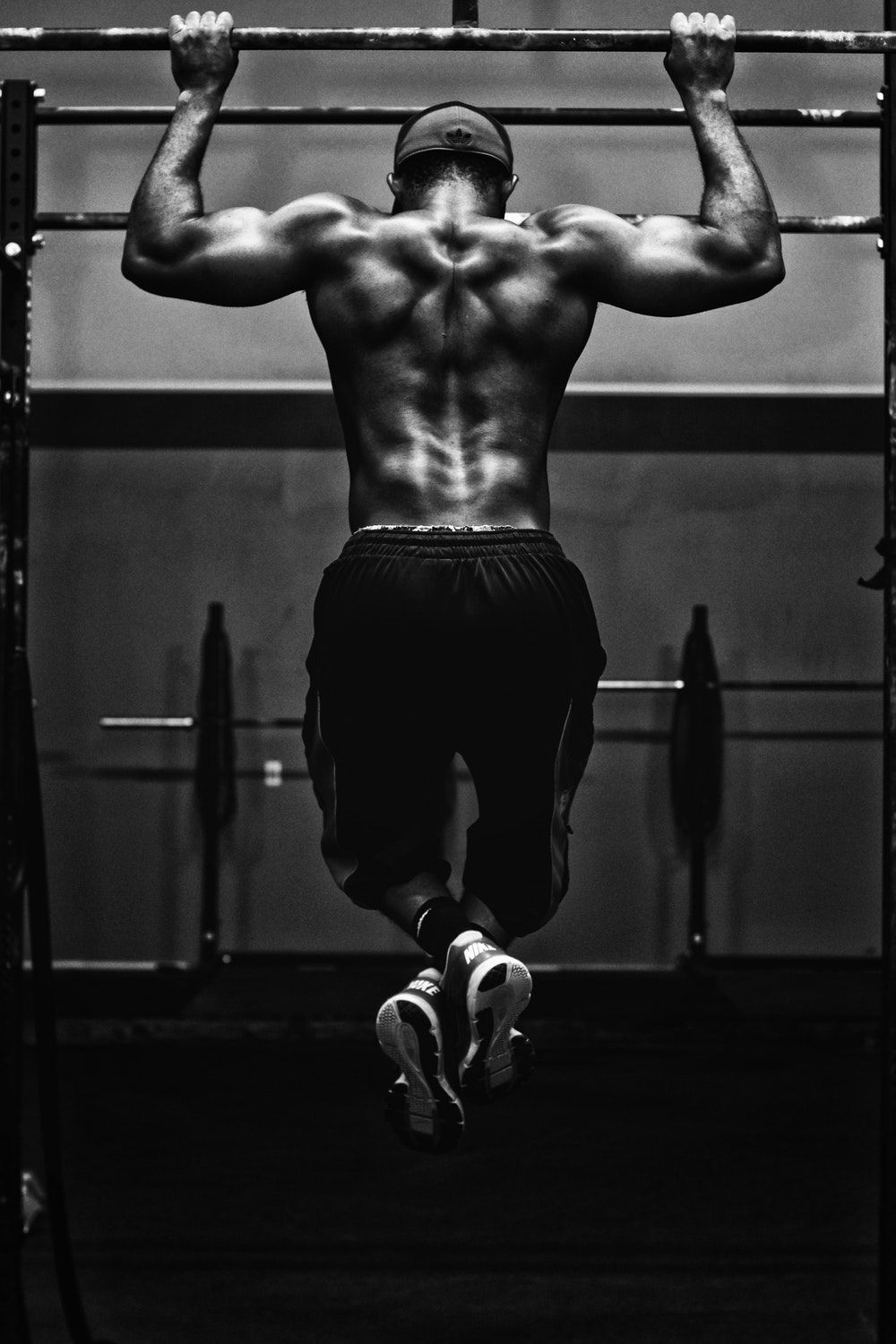 3. Set The Camera's Aperture
A large aperture blurs out all the unnecessary distractions. This genre is all about capturing body details and athletic moves. To avoid background interruptions, experiment with your aperture to reach a satisfactory blur to sharpness ratio. The task must be done before the shoot to avoid unwanted trials and tribulations.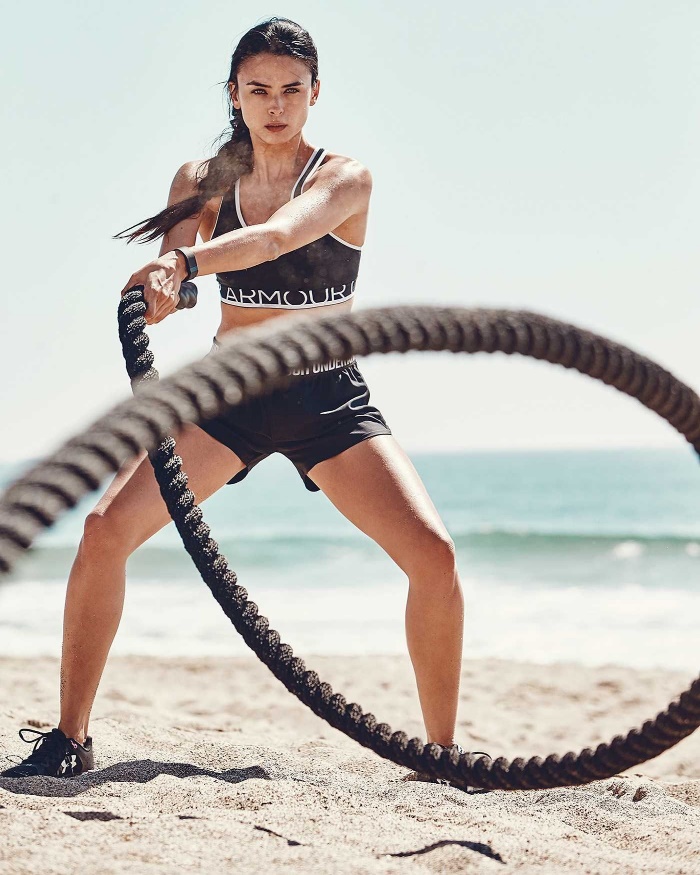 4. Focus On The Details
Athletic body should be the focus of your fitness shoot. Details include the models body, muscles, clothes and expressions.
The model can be shown exercising or showing off their athletic moves. Zoom in the lens to get the details. Whether you are doing male fitness photography or female fitness photography, don't get close to the model, you might make them feel uncomfortable.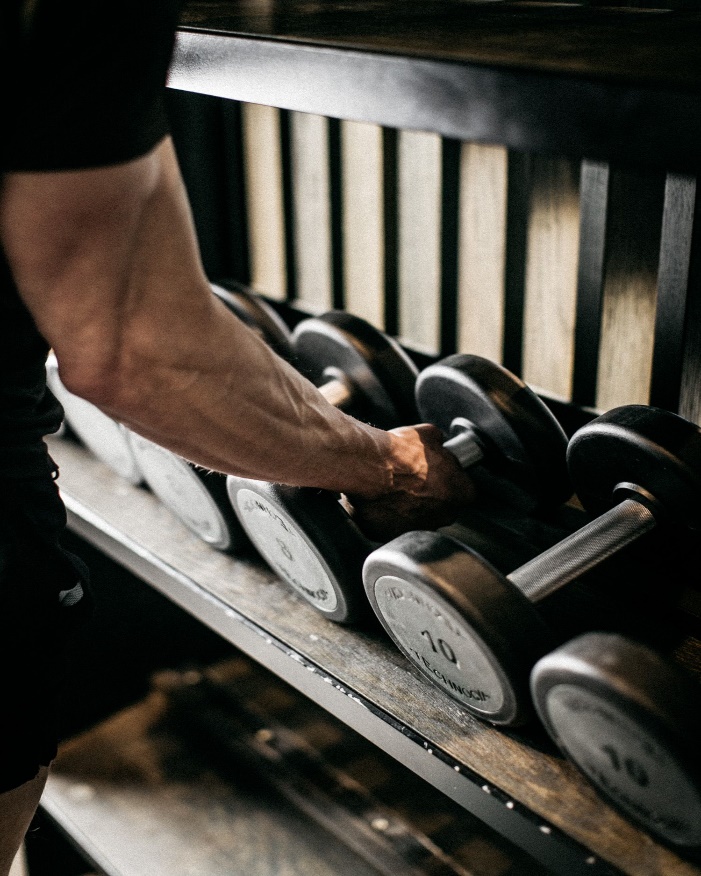 5. Props To Make It Pop
To make your photoshoot eye-catching, use props. This increases your chance to feature in fitness magazines. For a unique look, use smoke bombs. They add color to your pictures. Make sure there are no flammable objects around if you are doing it indoors.
If you are shooting with yogis and dancers, use flour. The background should ideally be black with a bright light focusing on the model. Ask your assistant to throw flour around while the model performs the moves.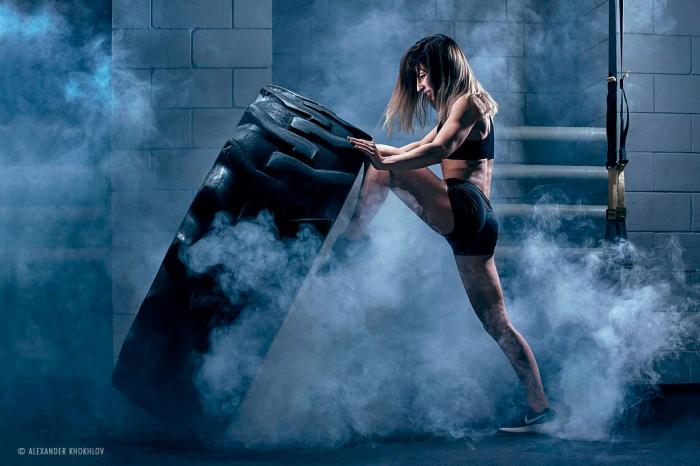 6. Take Care Of The Lighting
Lighting is an essential chunk of photography. For a flawless light, golden hour is the best time to photograph. For fitness photography lighting is essential. Before the golden hour, the glaring light excessively brighten the photos, and after the golden hour, the light is too dim for a professional photoshoot.
For indoor photography, it would be best to use additional light sources to enhance body features. Experiment with different angles of light to achieve a perfect shot.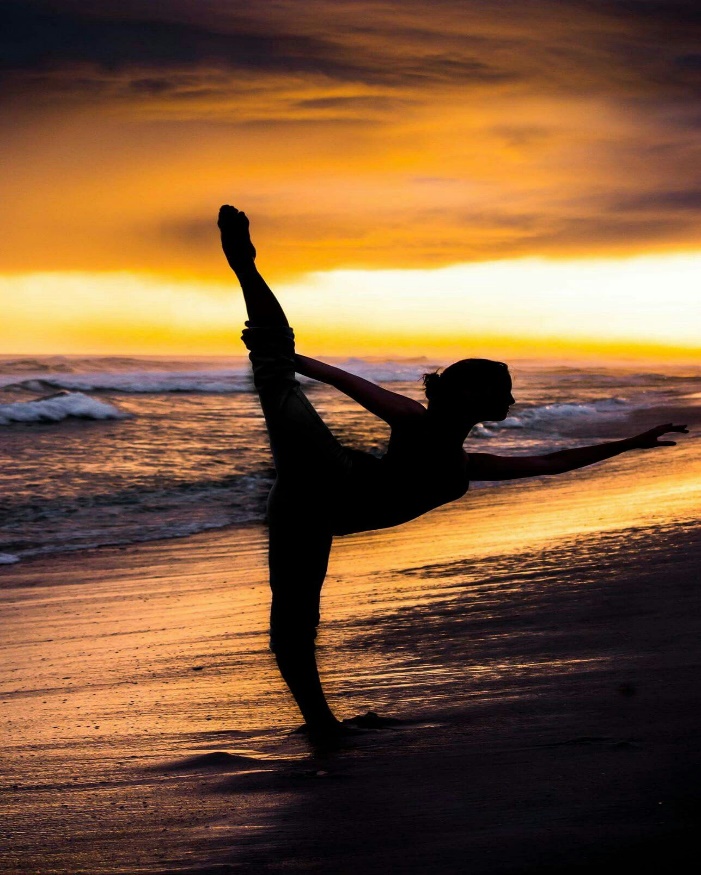 7. Experiment With Different Poses
The action photographs are captured in real-time which requires a lot of effort. Bodybuilders and fitness photography models have great bodies, but that does not mean they can get a perfect shot without any effort.
This one is for the models. Pose in front of the mirror, the way you perceive yourself is how the world sees you. take inspiration online and make a collection of your favorite poses. Practice to pull of the fitness shoot.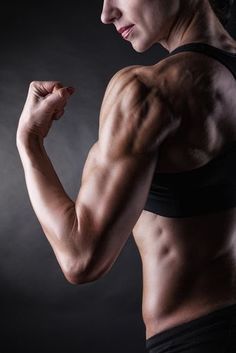 8. Don't Forget The Angles!
Angle of the shot is a crucial part in obtaining the right picture. The angle at which light is hitting the body should not be direct. Straight-on light flattens the body curves
Experiment with camera angles. Find a photogenic body side to capture the perfect muscle shot. Decrease the shutter speed while capturing action moves.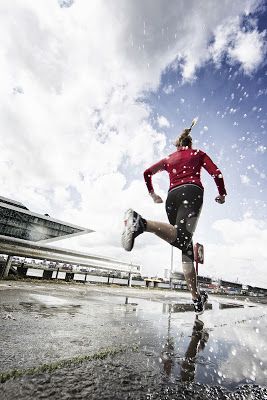 9. Use Workout Equipment
Of course your shoot is incomplete without those dumbbells. Use exercise machinery such as, treadmill, jump ropes, weights, fitness bands, yoga mats and dumbbells. The equipment defines the purpose of your shoot which is to work out!
It would be best for the models to use the machinery. Showing off your robustness is an ideal way to attract aspiring gym goers.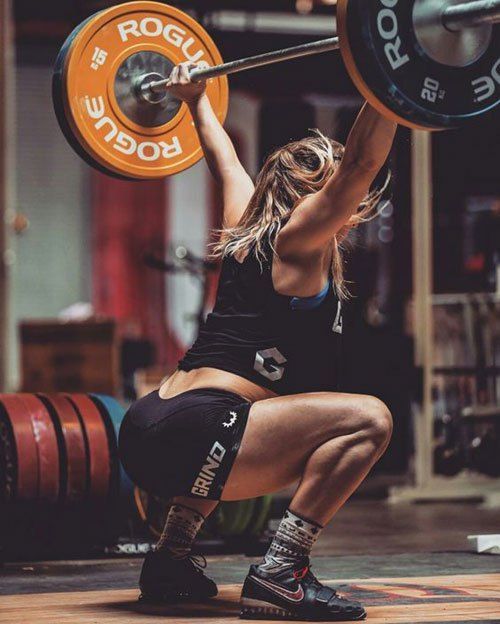 10. Editing
You have done a lot of effort in capturing the pictures, but the task is not over yet. In fact it has reached the most significant stage which is editing.
If you are doing outdoor fitness photography, use bright light-enhancing filters. Play with colors to reach a vibrant composition. If the theme is indoors, remove the vibrant background to eliminate unnecessary distractions. Sharpen and increase the contrast so that the pictures look bold and muscly.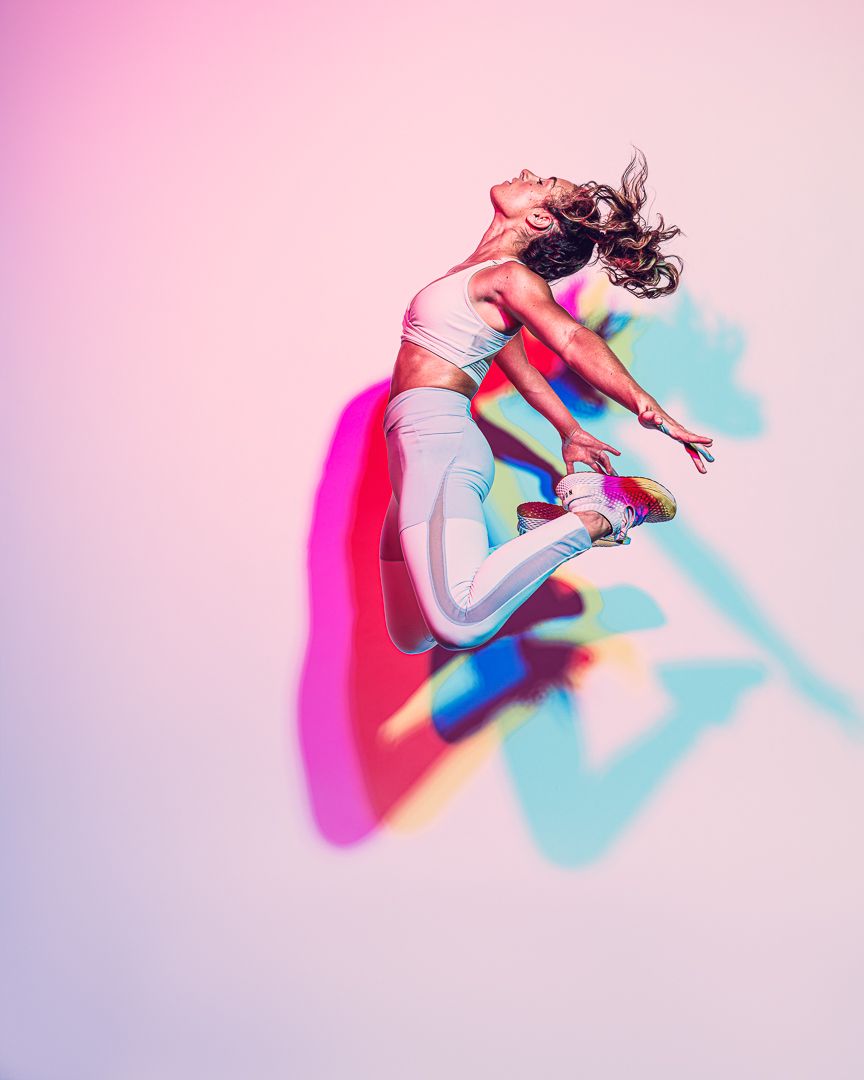 Conclusion
Fitness photography requires your time and effort. However, the task is fulfilling for those who do it from the heart. The tips and tools may help you unblur image online and get some great pictures, but it would be best to experiment with photography until you understand your style. 
FAQ
Q. How to pose for fitness photography?
Posing is not as easy as it seems. If you are wondering how to pose for a fitness shoot, we have some inventive ideas for you.
1. Instagram fitness poses for photography female: Buy clothes that scream vigor! Use action moves and tough facial expressions to show your strength.
2. Find a friend who is willing do free fitness photography. This would help you practice modelling in a shoot.
3. Practice in front of a mirror.
4. Watch pictorials and save your favorite ones for your collection.
Read more: Tutorial on Macro Photography ideas
Do you find this post helpful?