Best Guide to Make Best Retro T Shirt Design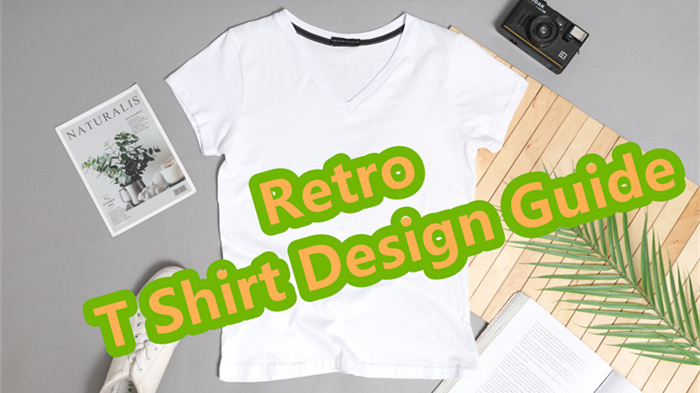 The 80's are decades past but the 80's retro T-shirt design is never out of fashion. The same is true for the 70's retro T-shirt design, though the latter part of that era. A retro T-shirt design gives your clothes a completely new look and not to mention that they end up looking really innovative and catchy. Now, with the Internet, it is much easier to not only get a retro t-shirt design but also to make one yourself.
With such a culturally rich era, you are bound to have unique ideas of your own to personally customize your wardrobe. They give you a chance to show off your personality in a great way. In this retro t-shirt design guide, we will share websites and products from VanceAI that you can use together to go back in time and give yourself a look like none other.
What should you do before starting a retro T-Shirt design?
There are definitely a few things that you need to ensure before starting a retro t-shirt design. A couple of them include making sure that your image is in good shape quality and dimension-wise, and also that you have the preferred design. 
As far as dimensions and quality go, you can make use of a couple of tools from VanceAI. You can use VanceAI Image Enhancer to increase the quality of the image and make photo hd if it's too low quality or simply convert it to 4k by using the AI image upscaler which increases the resolution of the image without sacrificing the quality.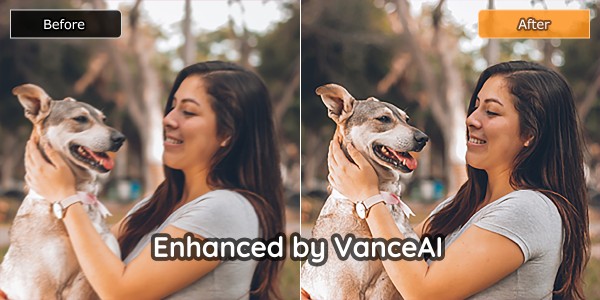 When it comes to designing, VanceAI offers options there too when you try to add an old picture on T-shirt to get the retro effect. It enables users to do old photo restoration and colorize photo online free, both automatically and with really good results. With the photo restoration tool, you can take some old photos that are damaged and repair them through the AI-based system that the VanceAI app incorporates. The AI repairs your image and makes it as good as new. You can then adjust these images through the image enhancer or cropper and use them in your designs. Similarly, you can create a design from the AI photo colorizer and have them uploaded on the retro t-shirt design websites.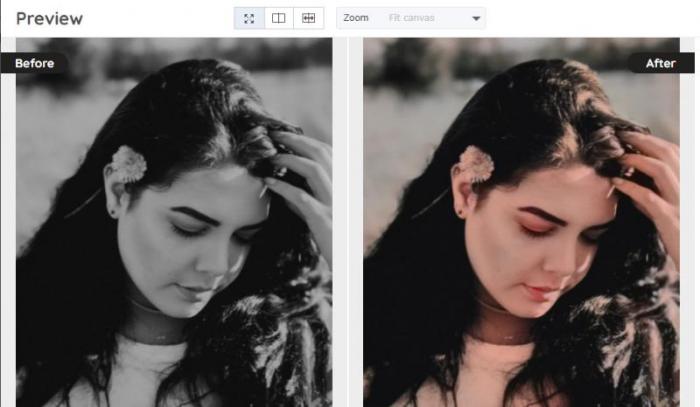 The best advantage of using VanceAI is that it makes good use of AI and Machine Learning in pretty much every tool, managing to get rid of the user's frustrations that come with designing or editing images. Followed by that would be the sheer variety of tools you get with VanceAI. You can crop, edit, and design retro t-shirts in a single place.
A lot of retro t-shirt design websites require specific dimension photos, which can be a tedious task and can often result in you having to remove parts of the design. However, with this app, you can automatically adjust images and use your entire design without worry. With all things considered, VanceAI provides you with the detailed photo repair page that gives you a complete guide to how to repair photos online.
If you are interested, you can try to restore your image now or download it directly from the pop-up window on the right without leaving this article.
Best 3 Websites to Get Your Own Retro T Shirt
Price: Simply testing out ideas on your retro t-shirt design won't incur charges. However, if you plan to eventually sell your retro t-shirt design, you will need to pay for charges that include services such as shipping, artwork assistance, and more.
The Custom Ink website is definitely a good place for some 80's retro t-shirt design, regardless of whether you are there to buy or sell. It has a wide catalog of templates, including the retro t-shirt design, that is sure to include something that you will like. When it comes to designing, you get an editor mode that offers you easy to use features that target each part of a t-shirt. You can make designs for sleeves, front, and back. You can also add text, graphics, or even upload a design you have already made and incorporate it into your retro t-shirt design.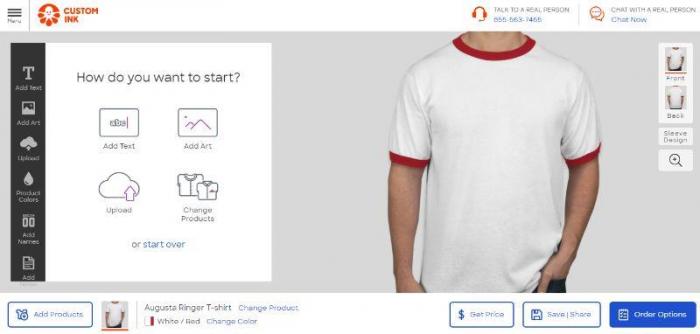 Pros:
Multiple features.
A good editor mode.
Popular outlet.
Cons:
Can have more retro themed templates.
The site can be a bit slow.
Price: The Placeit online application for retro t-shirt design and more offers all of its features at a monthly price of $3.95 per month and $23.69 per year.
Placeit definitely has one of the coolest collections of the 80's retro t-shirt designs and the same goes for the 70's and other popular culturally significant themes. The website is pretty appealing to the younger audiences as it boasts a collection for gaming, social media, music, and more. With this app, you can not only find great content for logos and designs, but also for videos and other visual mediums. The editor also gives you ample freedom with text fonts, spacing, colors, and more.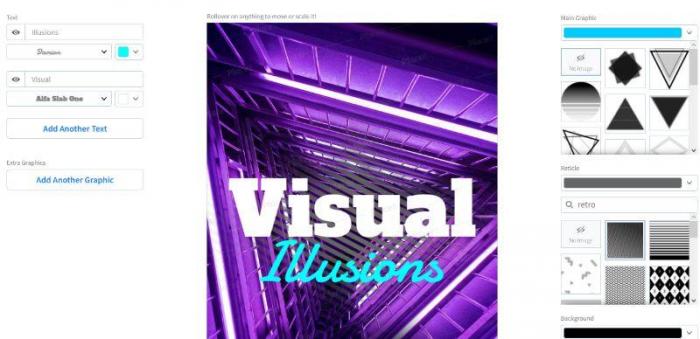 Pros:
Great product design.
The editor runs smoothly.
Great pricing.
Cons:
Takes time to load.
Can use a tutorial.
Price: The pricing you incur depends on the order you place and its kind. You can find more info about your estimated payments from the pricing page, accessible from here.
The advantage of using this website is that it offers customized designs outside of t-shirts and clothes in general. You can potentially make a retro t-shirt design and pass it over to objects such as caps, bags, pillows, and many more. When you head over to the designing page, you can first adjust the color and the size of the product. You can also add text, upload your own design, or add a team name there.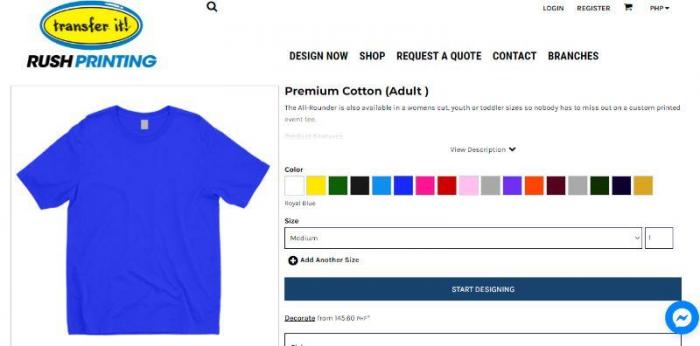 Pros:
Multiple features.
Reliable services.
Provides clear info about the products.
Cons:
The website runs slow.
It needs a much better UI.
Can add more designing tools.
Conclusion
To get your own retro t-shirt design is a really great feeling because you get to personalize your wardrobe in the most engaging way. By making use of tools such as VanceAI Photo Restorer and VanceAI Photo Colorizer, you can drastically enhance your designs beforehand and then add them onto a t-shirt or any other clothing material. Also, apps such as Placeit are a great place to edit your designs as well as for scrolling through designs made by others. Read more: Top 10 Best Websites to Design Your Own Credit Card Skins
Do you find this post helpful?
Read More to Know Deeper: