There are thousands of images on our phones to go through every single day. The challenge then becomes to use those visuals efficiently and this is where we need to compress a photo. Any website you open needs to load all the text and visuals beforehand. When the visual image files are too big, it can burden your network severely and hence end up slowing down significantly. If you compress a photo before using it, however, it allows websites to run much smoother. A win-win for everyone.
In such a case, you need to compress a photo. Tinypng can help you, this is an online tool to compress a photo. We will also show you how to compress photos with this tool. By the way, there is also one of the best Tinypng alternatives on the market: VanceAI Image Compressor.
Also read:10 Selective Tools to Reduce PNG File Size.
When do we need to compress photos?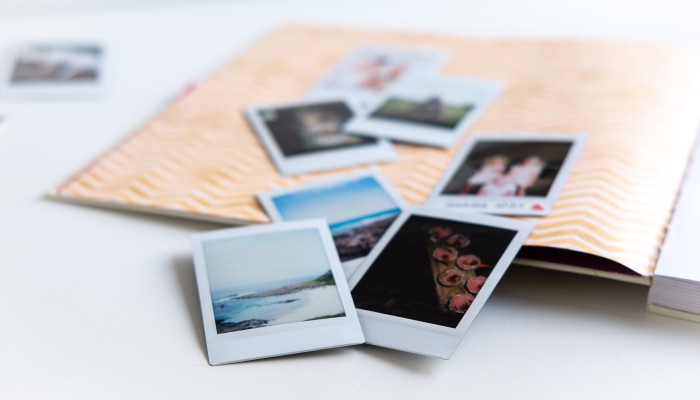 1. Uploading images to the web
Large image files can take a long time to load, causing slow website performance and potentially frustrating users. Compressing images can help reduce the file size, which can result in faster load times and improved website performance.
2. Sending images via email
Many email clients have file size limitations, which means that large image files may not be able to be attached or sent. Compressing the images can help reduce the file size and make it easier to send via email.
3. Saving space on storage devices
Large image files can take up a significant amount of space on your computer's hard drive or other storage devices. Compressing the images can help reduce file size, allowing you to store more images without running out of space.
4. Optimizing images for mobile devices
Mobile devices have smaller screens and lower-resolution displays, so large images may not be necessary. Compressing images can help reduce their file size, which can help improve mobile website performance and save data usage for users.
Tinypng
Tinypng not only can compress a photo but it can do so really efficiently. For starters, you can easily drop as many as 20 images of 5 MB image size each just for compression. That is already a huge advantage when it comes to batch processing simply due to the number. If you still need more, you can get yourself a yearly subscription of $25 which will allow your image size limit to go up to 75 MB. Furthermore, this tool can be used on desktops and mobile devices. You need not worry about how to compress a photo in Windows anymore.
Tinypng compresses the image while maintaining the clarity of the original image. The main image after compression:
How to compress a photo with Tinypng?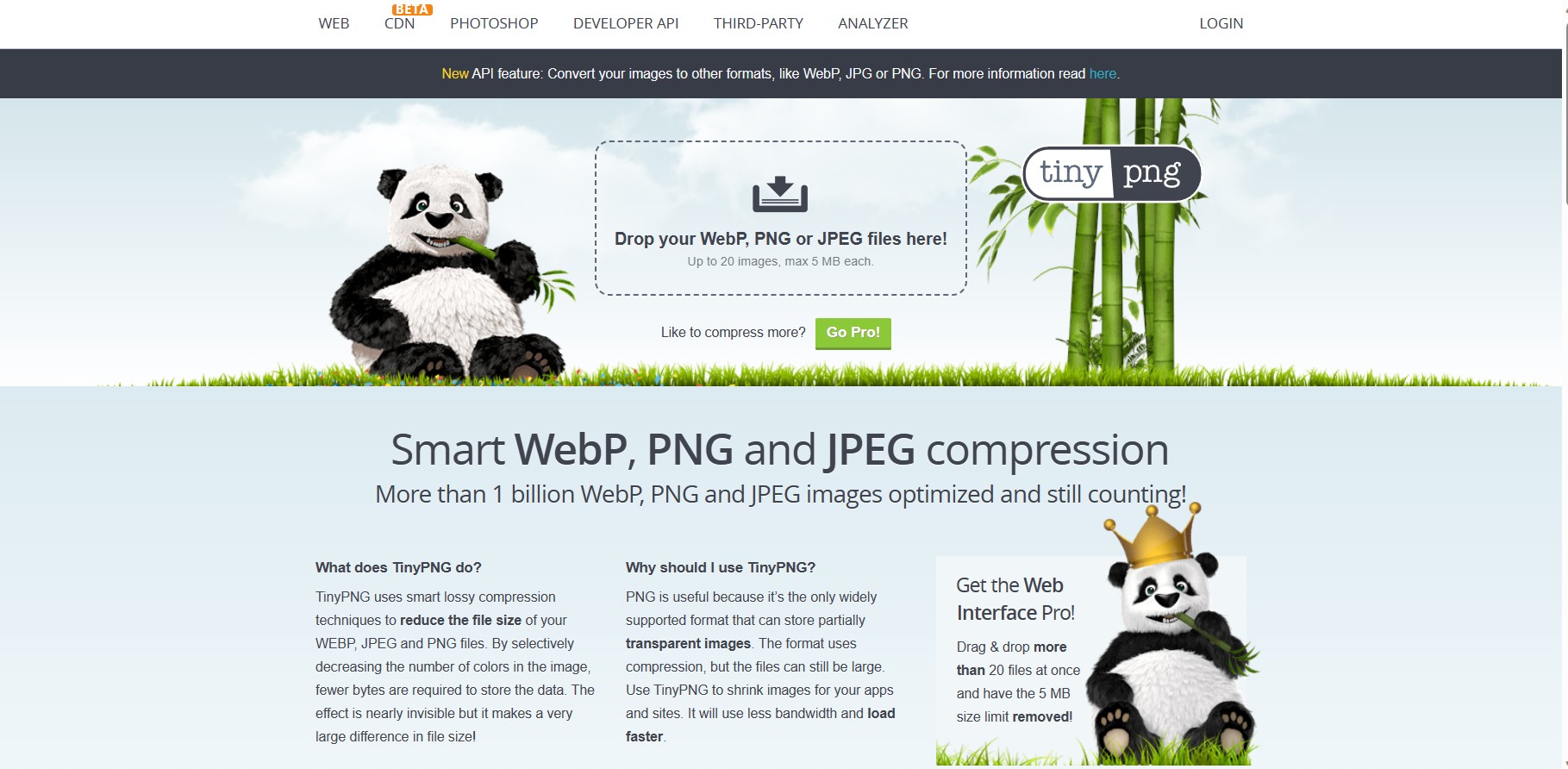 Your short guide on how to compress a photo online with Tinypng.
You can get started to compress a photo by clicking on the link given above. It will take you to the homepage of the tool.

Now, you need to click on the upload button that asks you to drop images there. You can upload up to 20 images of 5 MB size maximum each.

After a short time of processing, you will see a bar appear below the upload button. Download your image from there.
Done! Now you know how to compress a photo with Tinypng. If you want to try a new tool for compressing images, there is also a VanceAI Image Compressor that can help you.
VanceAI Image Compressor
To speed up websites loaded with images, VanceAI Image Compressor can be a great choice that replaces Tinypng. Being an AI image processing solution provider, VanceAI not only offers you powerful AI tools like AI image enlarger, but also an intuitive and free tool to compress photos.
VanceAI Compressor is a fast, efficient, and easy-to-use tool that can help you optimize your images and improve your website's performance. This is an online tool that allows you to compress and optimize your images to reduce their file size without sacrificing their quality. The tool supports a wide range of image formats, including JPEG, PNG, and GIF. You can upload your images directly to the VanceAI Compressor website, and the tool will automatically compress them for you.
In addition, VanceAI Image Compressor allows you to preview the compressed image before you download it, so you can make sure that it meets your quality standards. The tool also provides you with a comparison of the original and compressed file sizes, so you can see how much space you've saved.
How to compress a photo online with VanceAI Image Compressor?
Follow the following steps, you can master a new tool to compress your images.
Upload one or more images to this Image Compressor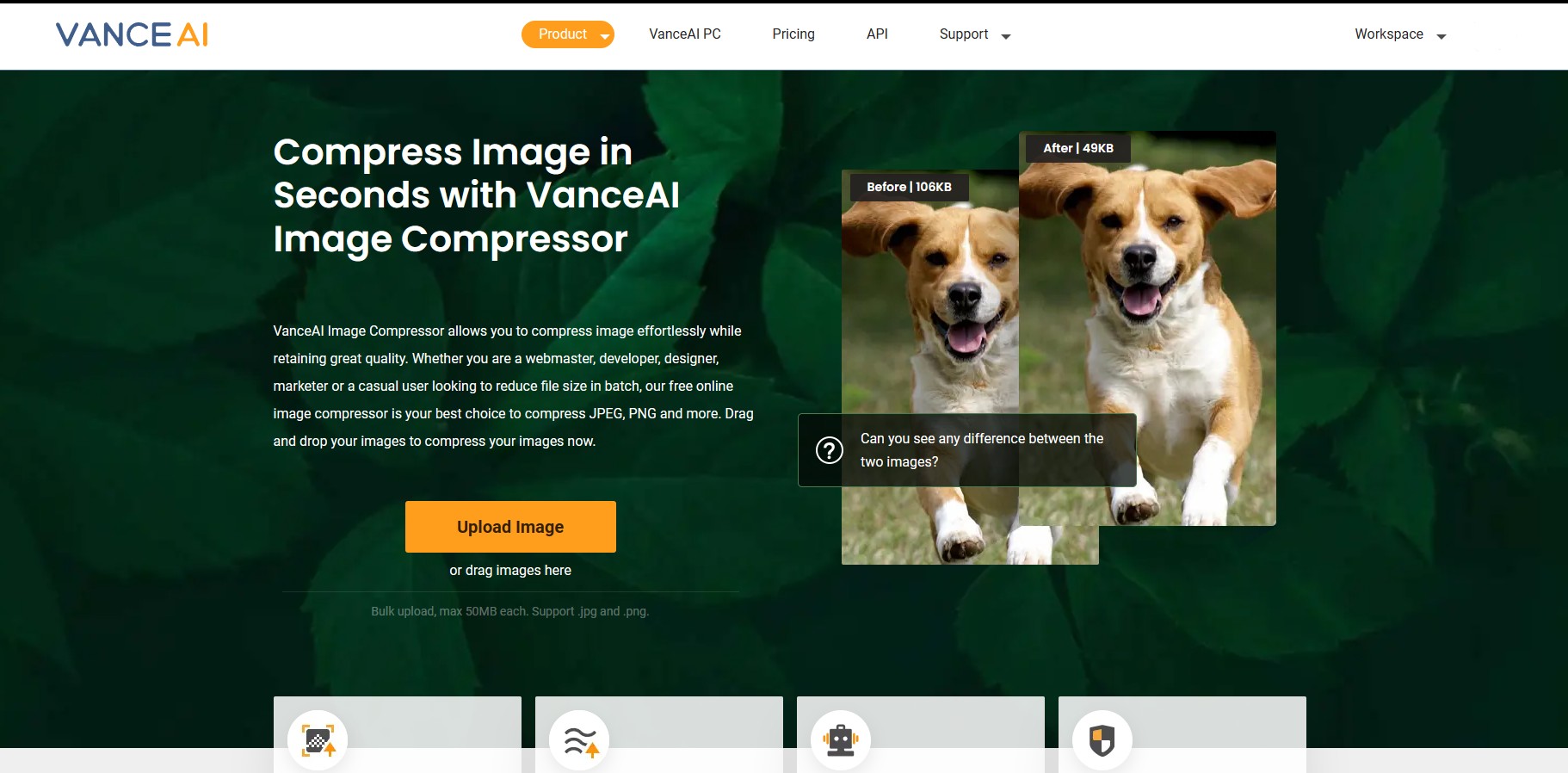 Let your photo compress automatically and go to "Processed Images"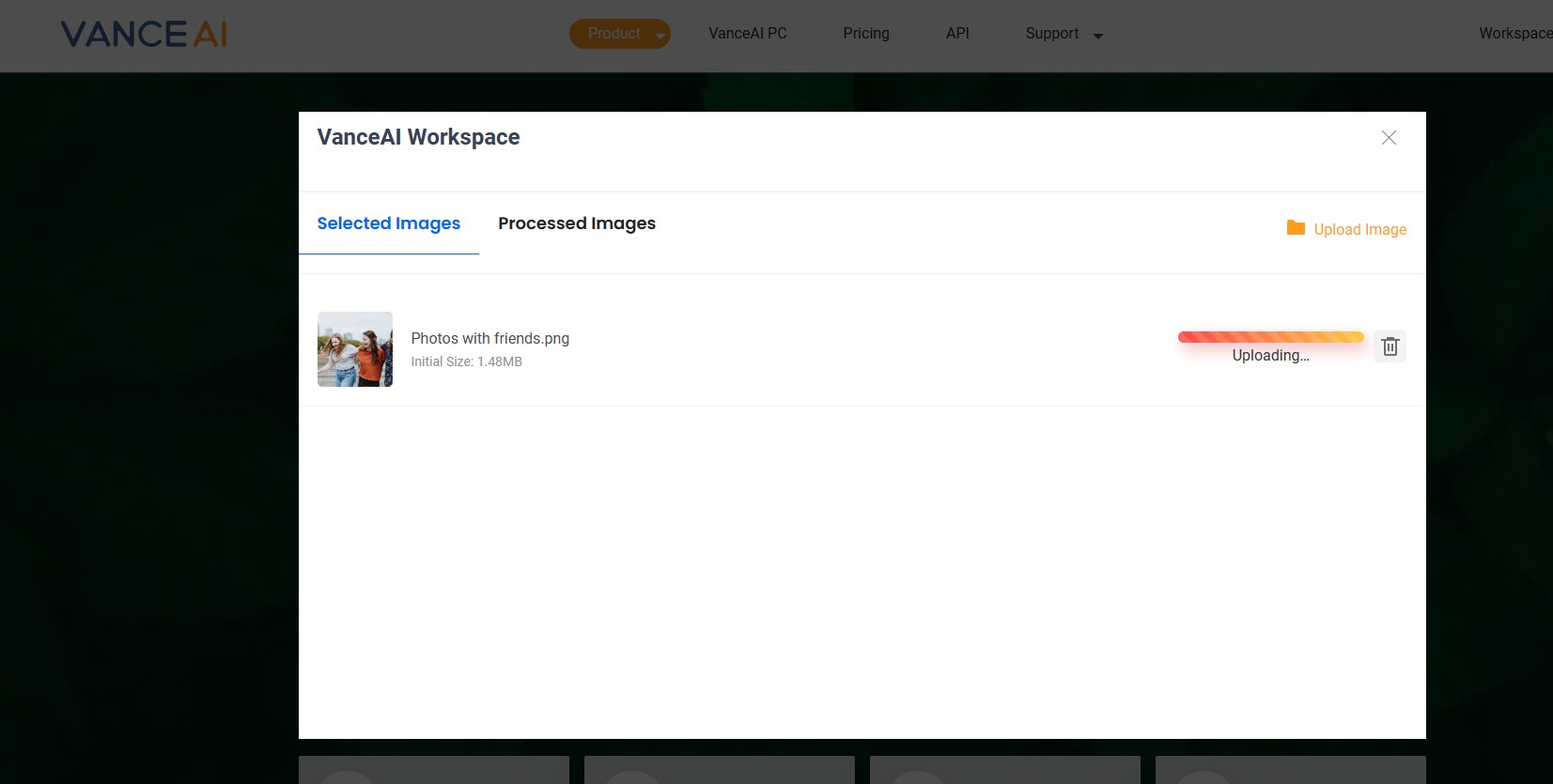 Click "Download" to save all your files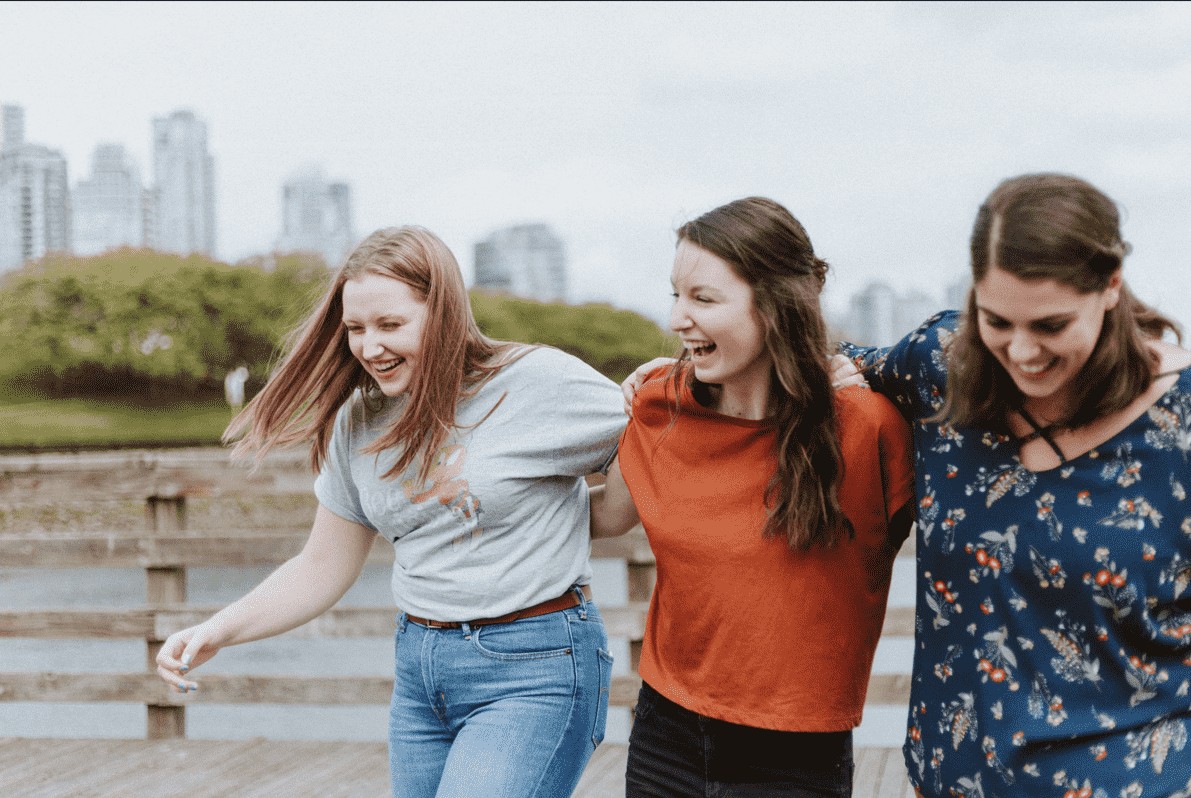 Conclusion
Tinypng is simply a highly recommended website if you want to compress a photo because it is so easy to use, popular, and competent. Including VanceAI Image Compressor, these two tools allow you to compress images to the size you want while retaining the clarity of the original image, not to mention that these two tools require only two steps, easy and fast, saving your time and effort. Come and try it!
Related article: How to Optimize Image for Web with Optimizilla
Do you find this post helpful?