Enlarging an image is not a hard case to work on. However, things are a bit tricky if you want to enlarge image without losing quality. No worry. With AI image enhancer, you can make it online effortlessly. In this article, you will also see how amazing it is to enlarge an image up to 8x.
Why you need an AI solution?
Sometimes you get an image and just want to work with a portion of the photo, what you will do then? It may reduce the overall resolution and limit your use if you crop it and enlarge it to the size you need. What you get in this way are normally pixelated images since many tools just enlarge the image pixels not preserving the quality, just like the image shown below.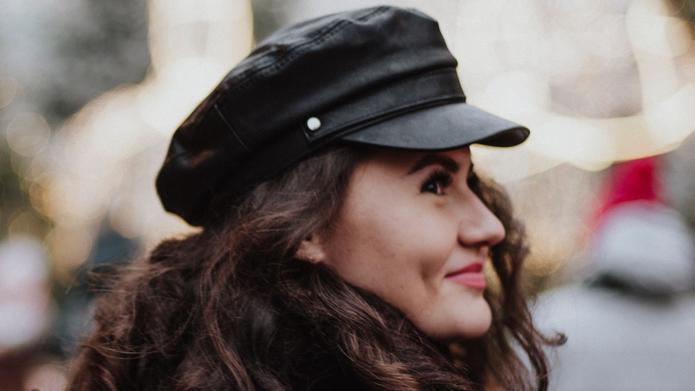 However, with an AI-powered image enlarger like VanceAI Image Enlarger, your enlarged image will be enhanced at the same time. The enlarged pixels will be repaired through the deep learning technology and the fill-size resolution will be restored even better than before. Let's have a look at the comparison. You can see the enlarged pixels on the model's face are enhanced by this AI Image Enlarger. This tiny enhancement will decide the overall effect when you print this image or set it as a computer screen wallpaper.
In a normal case, the enlarged images would become a bit pixelated. However, with VanceAI Image Enlarger, you don't need to worry about that since it is able to enlarge and depixelate image while processing.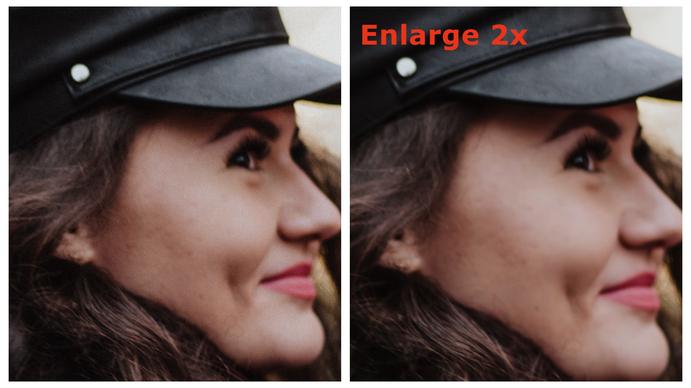 How to Enlarge an Image?
VanceAI Product Online : VanceAI Image Enlarger
VanceAI Image Enlarger is your top choice if you want to enlarge image online without breaking any pixels. With AI solution, you can enlarge an image up to 8x in just one click. Free users can choose 2x or 4x and download up to 5 images enlarged per month.
VanceAI Product Software: VanceAI Image Enhancer
VanceAI Image Enhancer is a great choice when it comes to enlarging images. This powerful AI software allows you to enlarge an image up to 40x, which tops most products on the market. You can use it to process images for greater size so that you can print them out or share them on social media.
Part 1: Steps to Enlarge Image Without Losing Quality - Online
Step 1: Drag&drop an image to the interface of Vance AI Image Enlarger.

Step 2: Choose a scale like 2x. Paid users can upscale images to 4k, 6k and 8k.

Step 3: Click "Start to process"

Step 4: Click the "Download" button to save the image enlarged

Also read: How to Upscale Images with Bigjpg?
Part 2: Steps to Enlarge Image without Losing Quality in Software
Step 1: Install the AI software to your PC
You can download this software from VanceAI official website. As you download the package, follow the intuitive guidance to install it onto your PC. Skip this step if you already install it.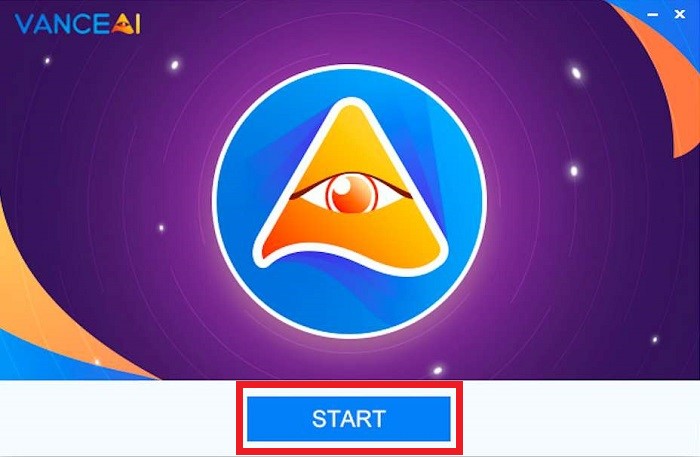 Step 2: Open the AI software
Run the software after you install it. If it's the first time you do this, you will need to wait several minutes to download the AI model.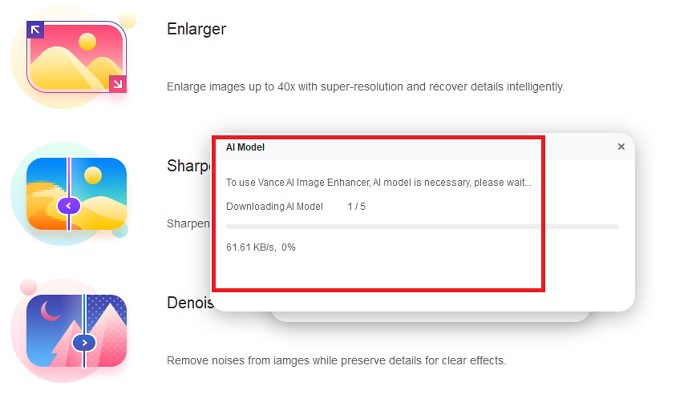 Step 3: Upload an image from PC
You can drag and drop an image to the main interface. Or you can click "Open Images" to upload your image.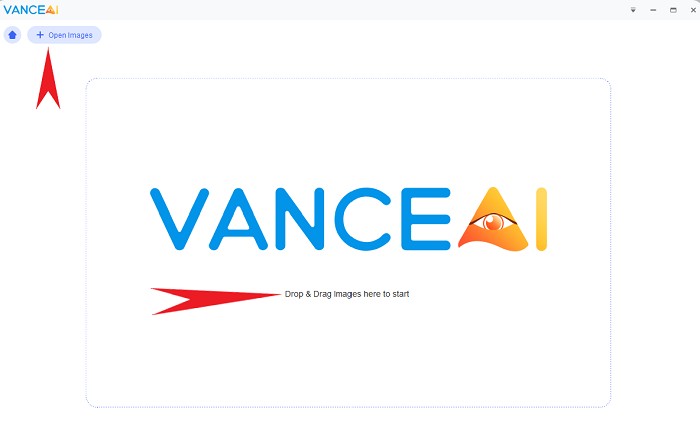 Step 4: Choose a scale
By default, this software helps you enlarge your photo 2x its original size. You can customize the scale by choosing 0.5x, 2x, 4x, 6x. This image enlarger even lets you enlarge an image up to 40x.
And you can choose a scale from 1.0 to 40.
Step 5: Download enlarged image
Tap on "Save" button at the lower right corner of the interface. Then you will see a pop-up. Click OK to save the result on your PC.
Note: this software allows you to choose image quality before you download the result. Five different formats are available, including png, jpg, jpeg, tif, and tiff. You can name your file and select a new directory before you save the result.
Summary
The AI products allow you to enlarge image without losing quality. If you use the trial version of VanceAI's image upscaler, you can enlarge up to 3 images each month for free. To enlarge more images, you can choose a plan and make a subscription. If you already subscribed, you need to authorize your computer with the VanceAI account so that you can access all the features.
Want to learn more about refining images? Check out in How to Enhance Image with VanceAI.