How to Store Old Photos for Precious Memories?
Trying to figure out a way to store and organize all of those old photos you have collecting dust in your growing collection of photo albums? Preserving old photos is not only crucial for those of us who took the photos but also to share memories and family history with younger generations. Knowing how to organize and store old photos begins with collecting the right materials and using a correct tool like VanceAI Photo Restorer which does a good job of restoring old photos. Keep reading to learn about those caring pictures storage ideas that will keep your family's memories safe for generations to come.
Handle With Care
As you prepare to store and organize old photos, it is important to take the proper steps to ensure that the way you handle your photos doesn't cause any damage and do caring images. Consider using new or clean cotton gloves as you handle your photographs. Your fingertips contain oils and other debris or dirt that you may not even be able to see, and you do not want those substances transferred to your prints. Even if your photos are really damaged, no worries, VanceAI provides powerful AI solutions for you. Give it a try! After all, organizing and storing old photos makes them vulnerable to new damage every time you go through the process.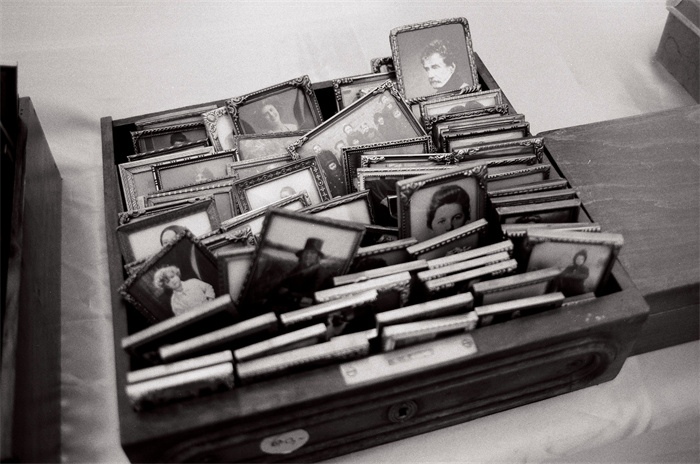 Breaking Away from Meaningless & Irreparable Old Photos
As you start sifting through your collection of old photos, you are going to notice a few that may not be worth keeping – and even though it seems counter-intuitive, tossing poorly focused photos and those with other defects makes the process regarding how you organize and store old photos that much easier. Take the time to say goodbye to photos that are incredibly damaged, blurry, dirty, or really just don't hold any emotional significance.Just treat them as pictures of papers.
Consider Restoration with VanceAI Photo Restorer
Step 1: Go to the official page of VanceAI Photo Restorer
Clicking on AI old photo workplace, and you will come to the homepage of the product. You can press Upload Image to restore your old photos.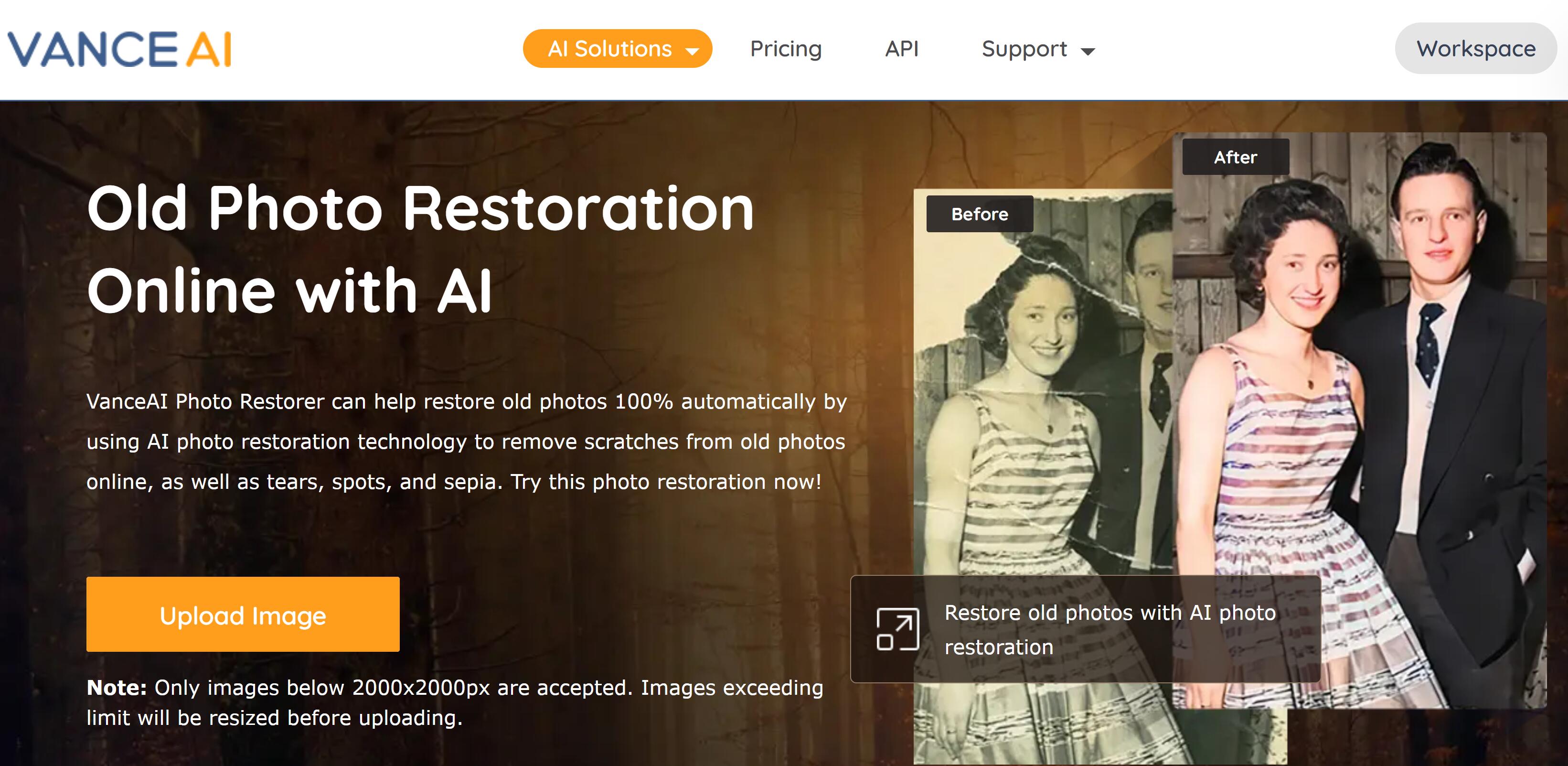 In the digital photo repair page, you will know VanceAI, other AI tools and more knowledge on repairing old photos. 
Step 2: Restore old photo on Workspace
Then you will see the workspace below wherein it supports you to automatically repair old photos after you hit Start to Process. Alternatively, clicking VanceAI Restorer Workspace also leads you to the workspace.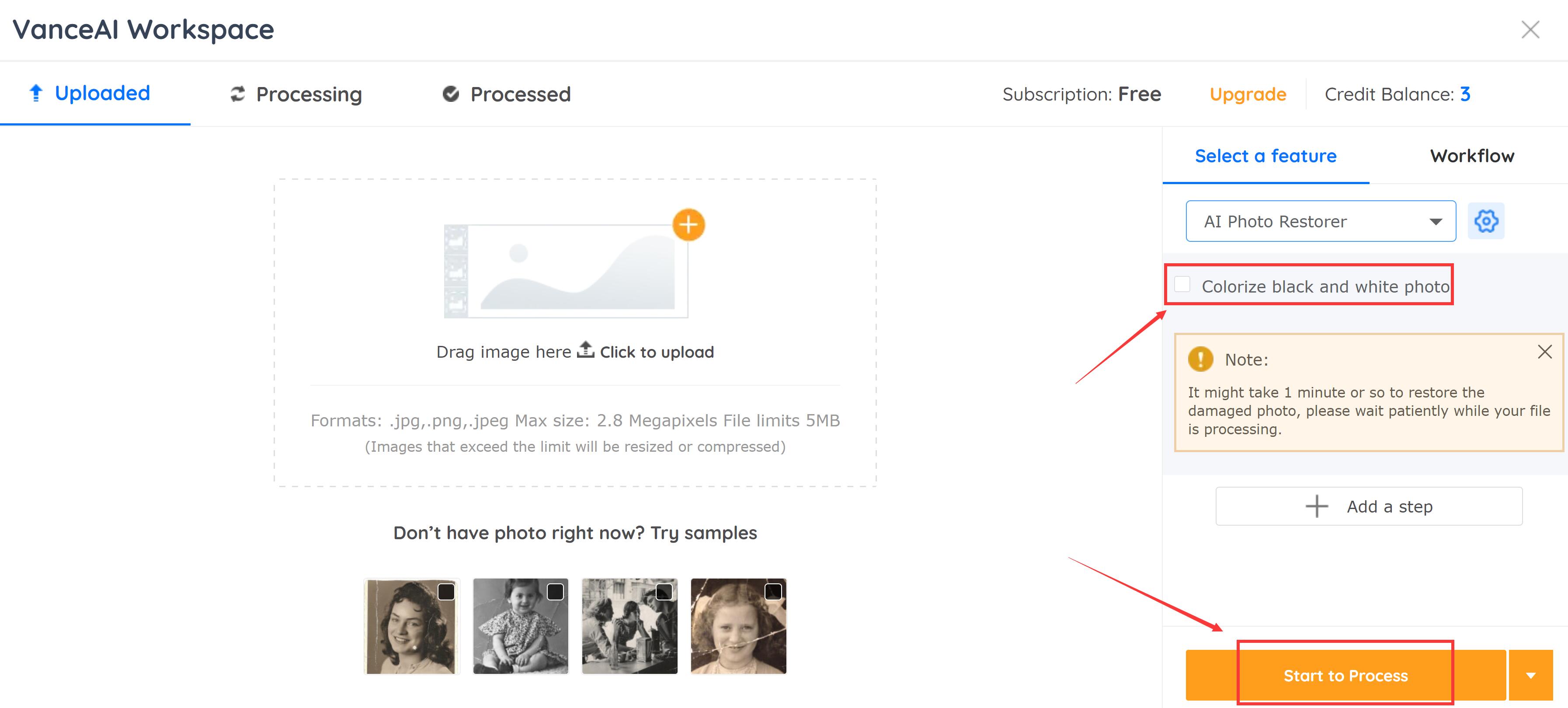 Step 3: Preview the restored photo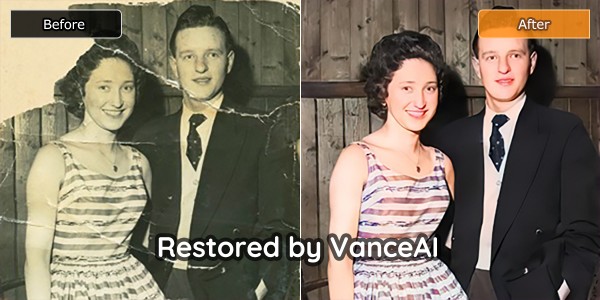 If you are interested, you can try to restore your image now or download it directly from the pop-up window on the right without leaving this article.
As you determine how to store old photos from your collection, you may come across prints that are seemingly damaged beyond repair. Luckily there are a few options like AI picture restorer, or VanceAI Photo Restorer, which offers AI old photo renovation service and makes it easy to reverse the damage suffered by your photographs! Restoration can take meaningful but unrecognizable photos and completely renew them!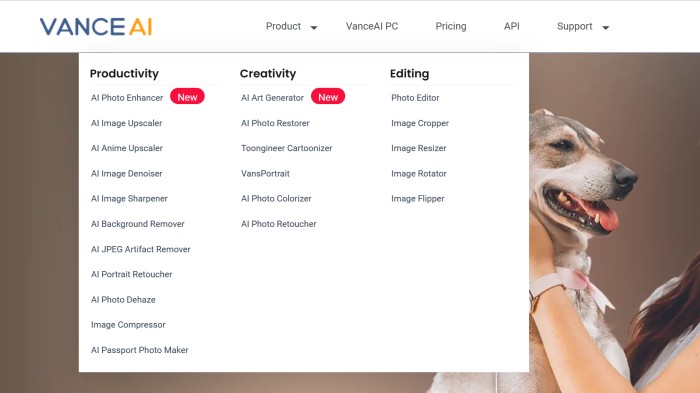 VanceAI now also launches its software version. VanceAI PC is full-featured desktop software developed by VanceAI that lets you instantly process local photos in bulk with more customization options, which will significantly simplify your workflow and boost your productivity.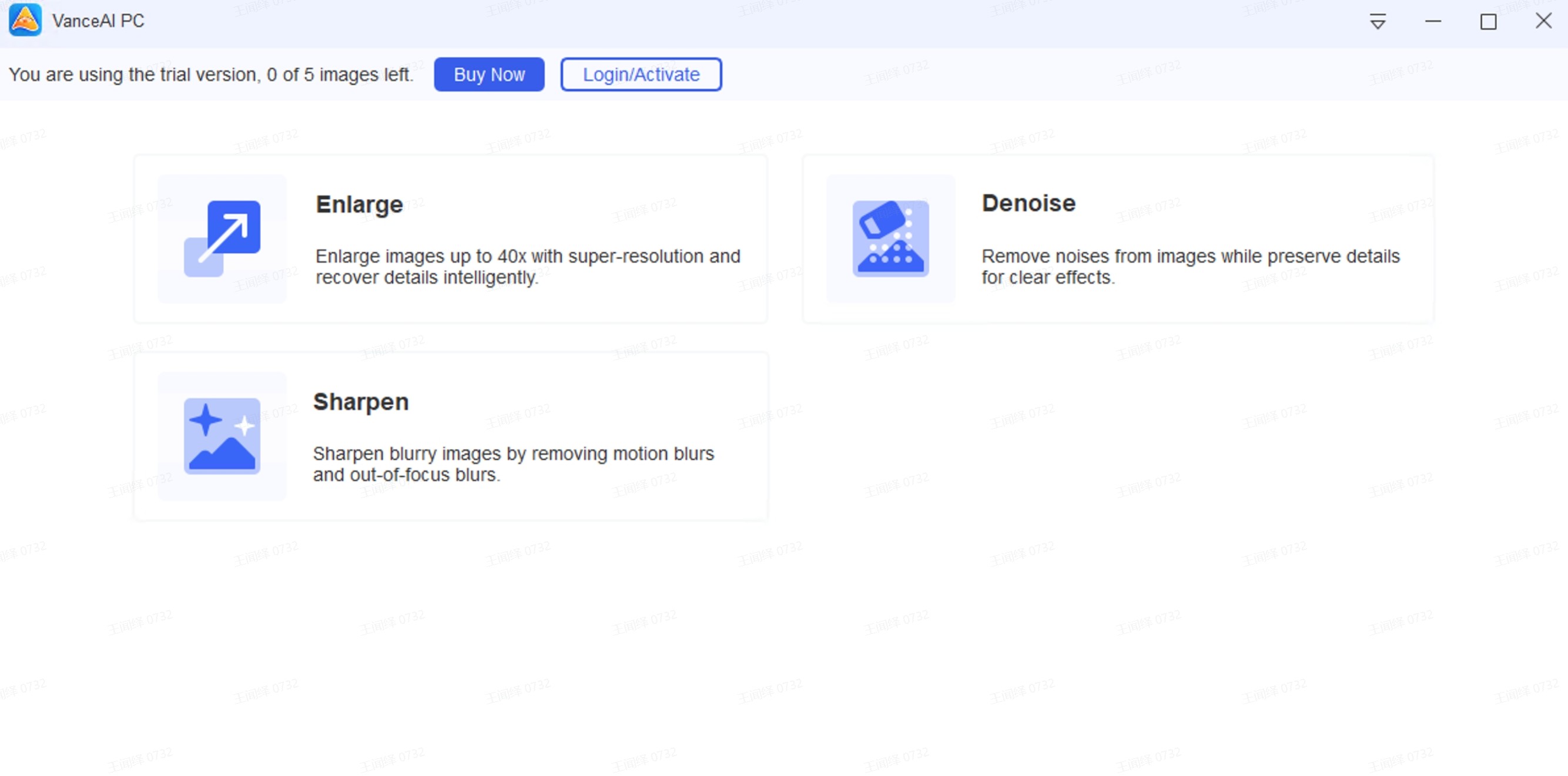 Choose "Acid-Free" Albums to Preserve Photos
By any chance, are you familiar with those old-school photo albums that include a peel-back plastic screen and sticky paper? Of course, you know exactly what we are describing!  
Even the best restoration professional will have problems repairing irrevocable cracks caused by peeling back a photo from a sticky page. In this case, the best cares images option is to ignore the photo and instead focus on properly storing the album. If you decided your best option is to purchase a store-bought album, be sure to look for one labeled "acid-free." Or if you really want to give your scratched or damaged old photos a new life, you may give Online Photo Restorer a try. 
Also read: How to Digitize Old Photos with Different Tools?
Preserve Your Photos Scientifically
What causes harm to your priceless photographs in the first place? Obviously, the manner of storage is critical. A shoebox in your closet isn't a legitimate storage solution.
By their very nature, photographs are sensitive, and they should be safeguarded as any other treasure. Light, extreme heat or cold, bug infestations, fingerprints, water damage, and mildew should all be avoided as much as possible when dealing with older and more valuable photographs.
Even though old photo repairation techniques have become incredibly advanced, ensuring that your photos are well cared for from the start is your best defense against damaging your memories past the point of no return. 
FAQs
How To Store Old Photos Digitally?
Your digitized photographs can be stored on your computers, external disks, or cloud storage, among other places, making them into technical photos. Thumb drives can also be utilized for smaller photo collections. I propose selecting one of these alternatives and backing up your data. You can also store your old photos digitally by using a service provider, such as a website or app.  
How To Store Old Family Photos?
The best approach to preserve vintage images, according to experts, is to store them in archival boxes, treat them gently, and never expose them to light. Whether you stack photos in a box or arrange them in an album, you should search for a storage option that is acid and lignin-free. Avoiding dyes and recyclable materials is also a good idea.
What Is The Best Way To Store Old Photos Digitally?
Cloud storage is a fantastic and reasonably priced solution. You don't have to worry about physical storage devices being damaged, lost, or failing, and your storage capacity can expand to meet your needs. However, there are certain disadvantages to using this service. The most significant disadvantage is that you'll require internet connectivity to upload and access your images, but this is rarely an issue in today's world. Also read: How to Preserve Old Family Photos?
Do you find this post helpful?
Read More to Know Deeper: