How to Upgrade Photos in One Click with Mind-Blowing AI
In order to upgrade picture quality and color in a true sense without sacrificing the image in the first place, you need a powerful photo editing tool that is professional in every sense of the word.
Upgrade Picture Quality with VanceAI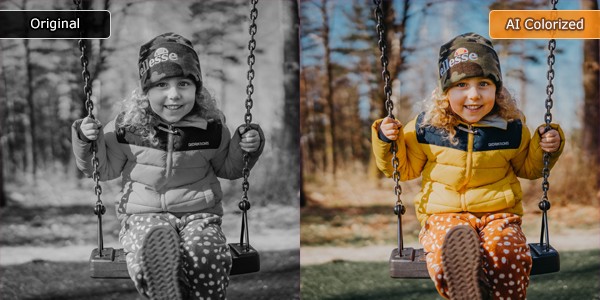 In this post, let's look at AI-powered tools from VanceAI. You can upgrade photo online by increasing their size without losing quality with its Image upscaler. Upgrading photos for e-commerce with AI is as quick as one click. Here is also a "how to upgrade a photo quality" step-by-step guide for you if you want to jump into this service immediately and read details later.
VanceAI now also launches its software version. VanceAI PC is full-featured desktop software developed by VanceAI that lets you instantly process local photos in bulk with more customization options, which will significantly simplify your workflow and boost your productivity. Free Download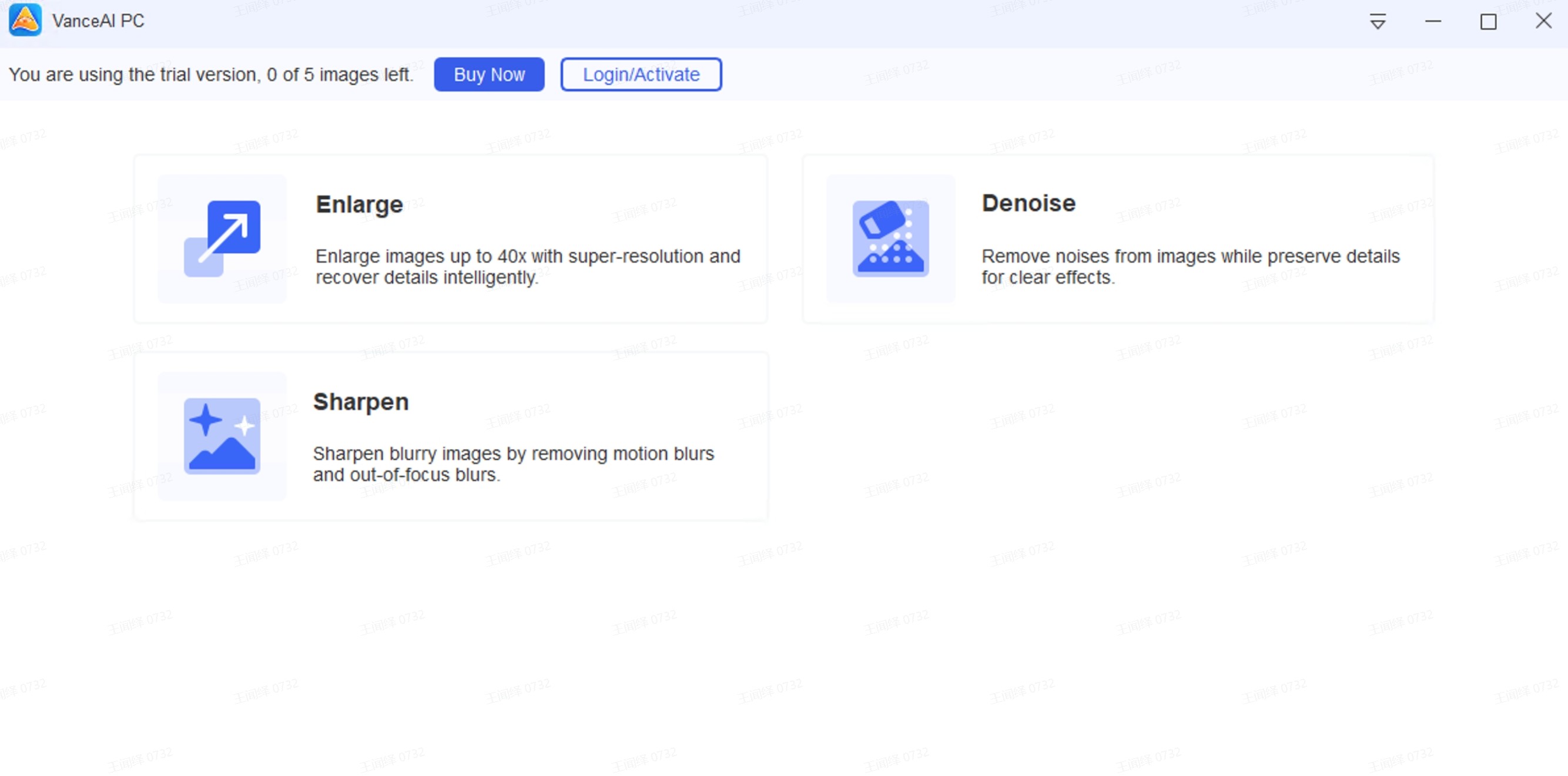 How to Upgrade a Photo Quality with AI image upscaler
You can not only upgrade photo size but also make blurry images clear with the help of AI tools. First, follow these tips to upgrade pic size with the power of AI.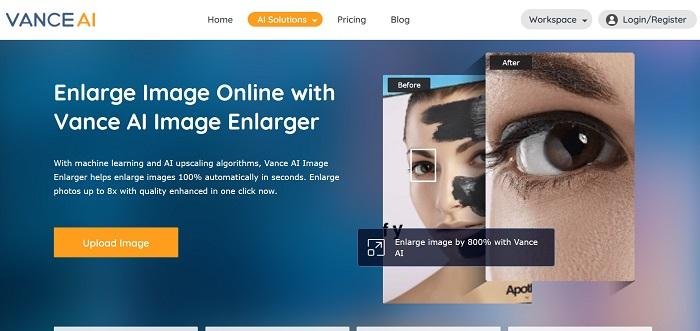 Use the link given to above to get to the homepage of VanceAI. Now, click Upload Image from the section of AI Image Enlarger.
From the window box, use the upload button to select and upload an image. After that, select Continue.
Wait for the application to upgrade photo and then just hit Download to save the image.
Diverse upscaling models
VanceAI Image Upscaler has 5 different image upscaling models. They allow you to get your ideal upscaling effect anytime.
Standard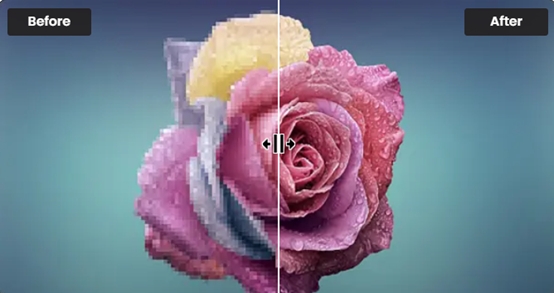 One of the upscaling models from VanceAI Image Upscaler is the Standard model, which is called EnlargeStable. It enables you to upscale any kinds of images, including photos taken by camera, paintings, landscape photography, and so on. If you have a general photo to upscale, never hesitate to try this Image Upscaler to enlarge image online or on AI upscaler software.
Anime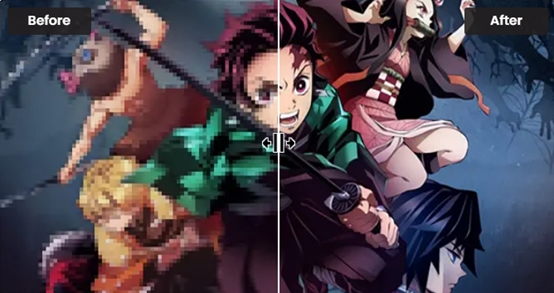 The Anime model of VanceAI Image Upscaler is the best option for anime upscaling. This model can convert old cartoon, anime, and comics to high definition and improve the details. It is divided into 3 submodels: Anime_4x_AnimeSharp, RealEsrganStable and Upconv_7. Simply choose one and start to upscale image from animation to 2K, 4k, or 8K with this AI Image Upscaler now! If you prefer software, image upscaler software is here for you.
Art & CG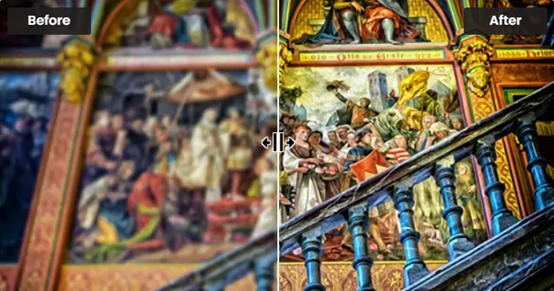 The Art &CG model of this AI Image Enlarger allows you to enlarge CG, art image, drawings or paintings online and restore the original texture instantly. This model is called Universal_UltraSharp_4x. If you want an AI art upscaler to improve image resolution to show the image details more clearly. VanceAI's online Image Upscaler can do this perfectly. And you can have AI image upscaler software to upscale CG images if you need.
Text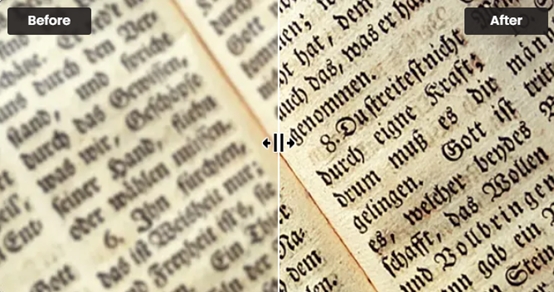 Legible text images can be very essential, including e-signature, e-contract, and scan files. VanceAI Image Upscaler provides you with a text model called Text_4x_TextSharpV1 to AI upscale image with blur text. If you are having trouble upscaling blurred text on a mass of paper documents, this online image enlarger from VanceAI is here for you.
Low Resolution & Compressed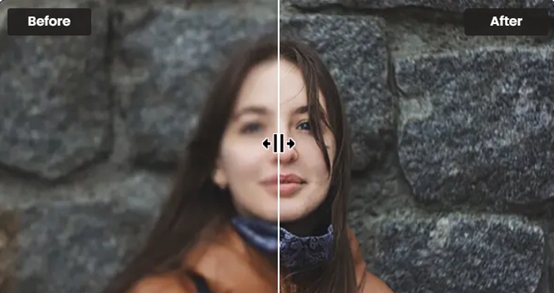 Low Resolution & Compressed model from VanceAI online Image Upscaler can upscale low resolution and compressed pictures to HD in one click. If you need more delicate product photos, portraits or wallpaper, this model will always satisfy you. It will never be too late to increase image resolution online with VanceAI Image Upscaler or with upscaler software for PC!
It's amazing that AI can upgrade photo size and quality at the same time in just one click. No matter if you are choosing to enlarge images by 2x, 4x or 8x, the AI image enlarger has proven to be effective with its output quality.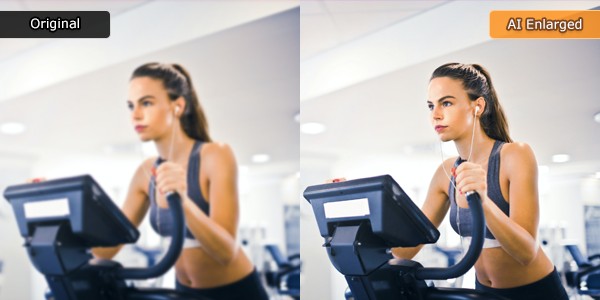 How to Upgrade Old Photo Quality with AI

Colourise
What's great about VanceAI is that you can also upgrade the quality of images using its AI image colorizer. You can almost take the same steps as you do with its image enlarger. But in case you need more details, you can check out this short tutorial: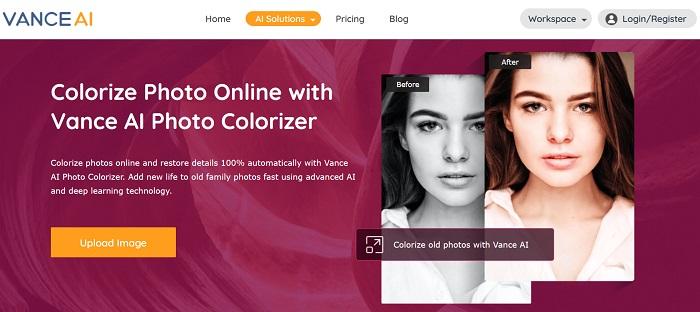 Go to VanceAI Image Colorizer and click "Upload image"
Select an old black and white pic that you want to upgrade and hit Continue.
Click "Start to Process" and "Download" until AI Colourise your photos automatically
Thanks to deep learning and colorization algorithms, this image colorizer excels at restoring the color in old photos and upgrade their quality.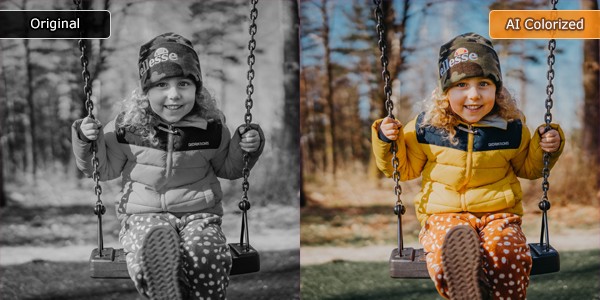 How to Upgrade Old Photo Quality with VanceAI Image Enhancer?
Since VanceAI is a comprehensive photo editing tool, you have a third choice to enhance picture quality except for the two mentioned methods above. So now you may follow the easy steps to upgrade old photo quality.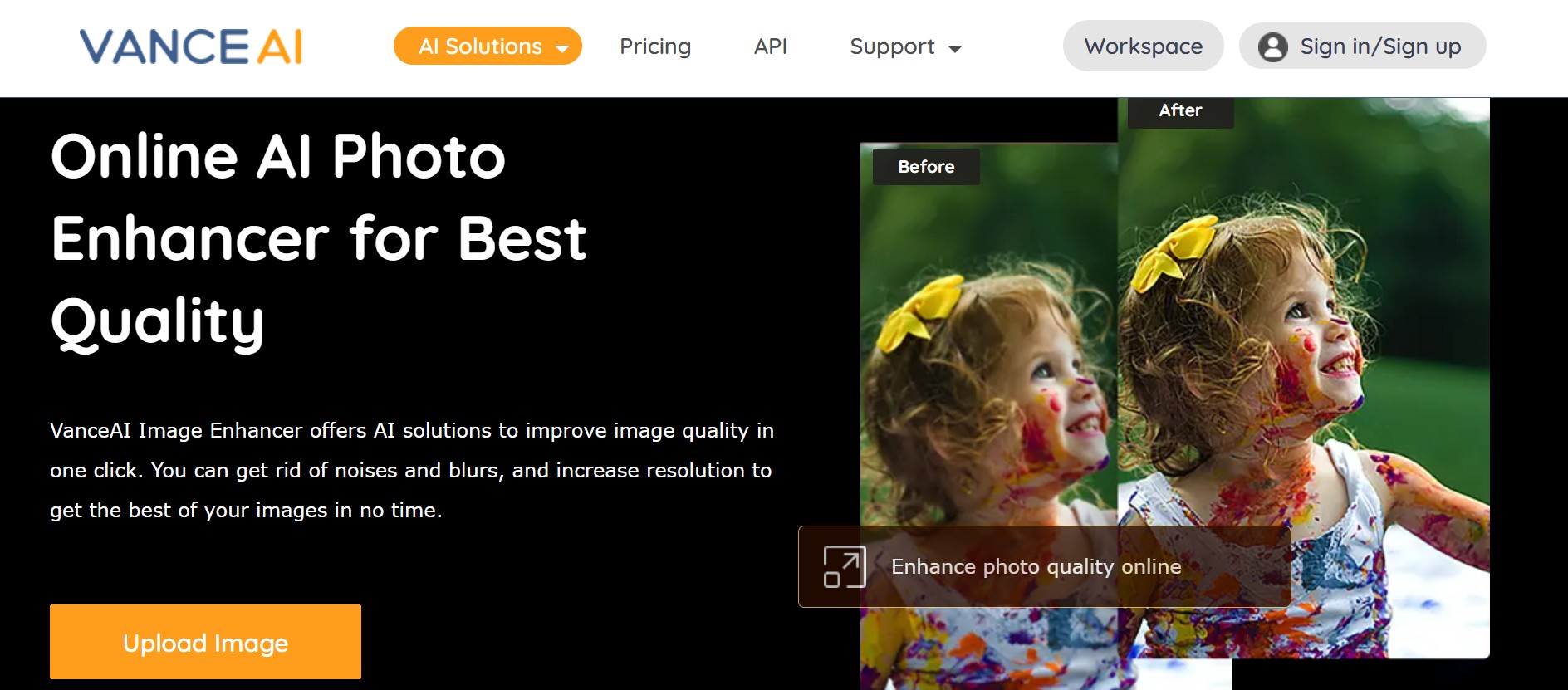 Go to the homepage of the image enhancer and click "Upload image".  Aftering clicking on that link, you will easily see the picture above.
Having seen the picture, you need to press the button Upload Image to upload the target you want to enhance. Then you will naturally see the VanceAI Enhancer Workspace below. After that, you should hit Start to Process and wait for several seconds.



Performance of the photo enhancer?
With the aid of the tool, you can easily work with images as this tool provides you with a one-click AI solution to help enhance photo details and make image high quality. In that way, it becomes much easier for you to upgrad the quality of your photo.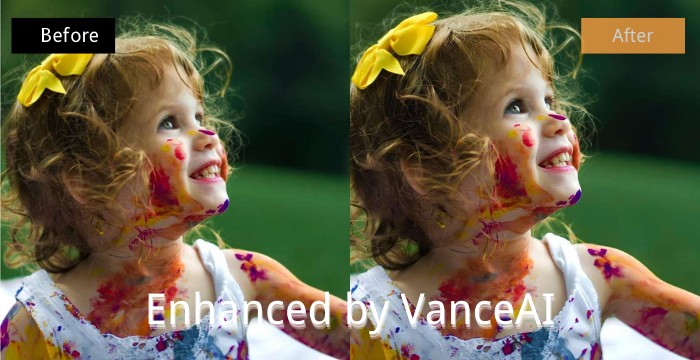 Conclusion 
Upgrading photos used to a tedious but necessary job for individuals and designers who desperately need high quality photos. This often comes with the use or the overuse of filters and all kinds of image enhancement tools that do not really fit the original aesthetic of the image. Adding comical graphics, massive color tinge over the entire image, text spaces with fancy fonts on images, etc. isn't always the solution to upgrade photo. With AI-powered tools from VanceAI, you can not only upgrade photos by increasing their size but also upgrade old black and white photos by colorizing them. 
Related article: How to Enlarge an Image to Print with the Help of VanceAI  
Do you find this post helpful?
Read More to Know Deeper: