How to Optimize Your Photo With VanceAI Workspace?
Restaurant owners obviously know that super-definition mouth-watering photos of food will give customers enhanced visual stimulation and connection with food. And optimized photos lead to excellent first impressions. So photos will stimulate the taste and make them taste delicious-looking food. If you are also troubled by dealing with the intricate thing of taking high-quality food photos frequently, VanceAI Workspace from VanceAI can help you! In this article, you will know how to optimize your food photos with a cost-effective method, such as VanceAI Workspace.
VanceAI PC is full-featured desktop software developed by VanceAI that lets you instantly process local photos in bulk with more customization options, which will significantly simplify your workflow and boost your productivity. Free Download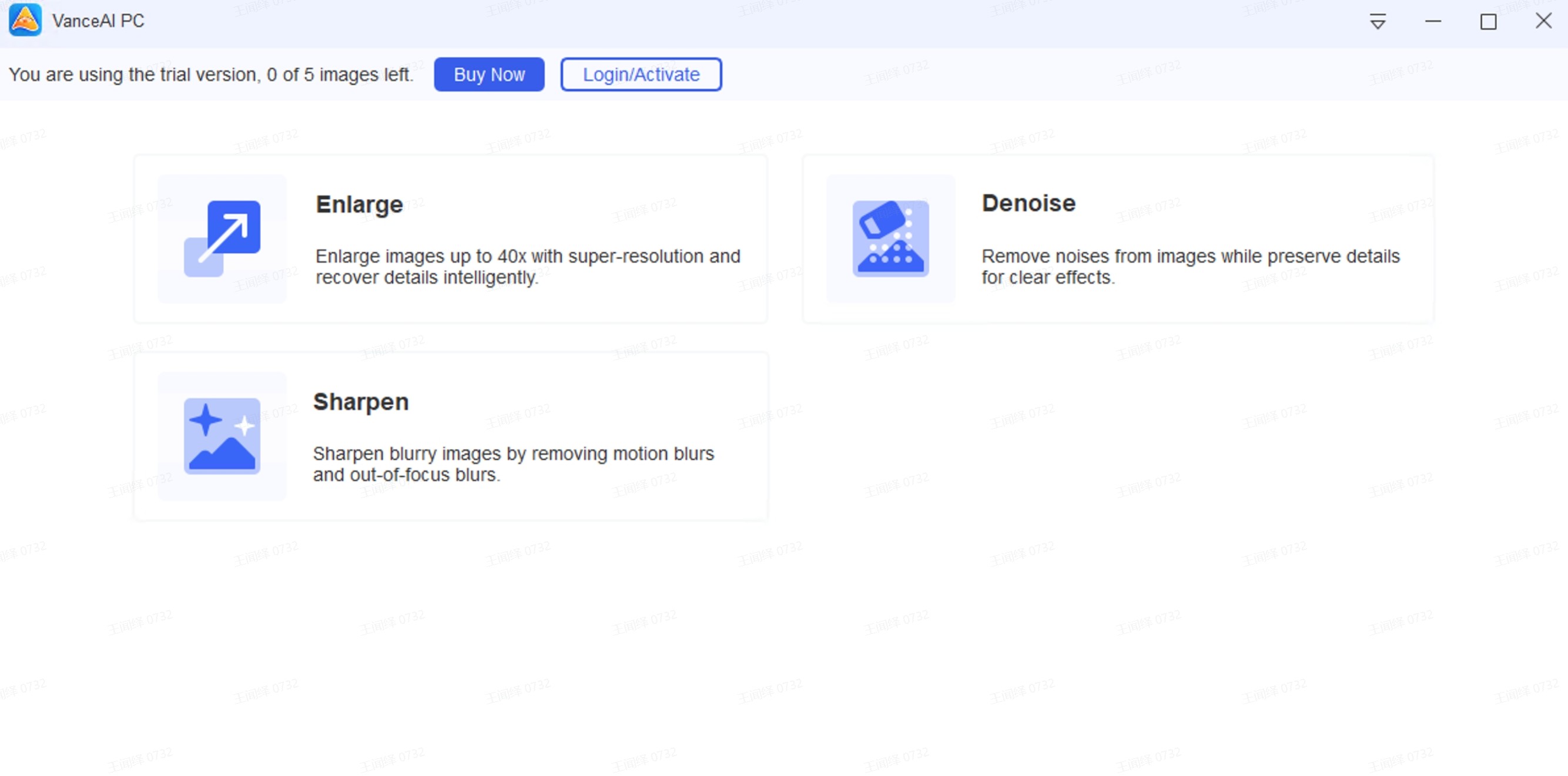 What is VanceAI Workspace?
VanceAI, launched in July 2020, has grown from a startup to a multinational company in less than a year. At that time, most photo enhancers supported by AI technology were restricted to apps with steep learning curves, and of course, VanceAI was also not an exception. But unlike others, it is always intending to make these photo enhancement services more accessible to everyone – from photographers to small business owners including small restaurant owners and everyone in between. It is fair to say that VanceAI Workspace is a powerful platform where you can upload the process and finally download your food photo. So, you can see that there are only three simple steps to be learned. It is also worth noting that there are also two options(Select a feature or Workflow)on the right dialogue. Take it easy! It is also not difficult to use them. 
As for Select a feature, you can choose AI Photo Enhancer, AI Image Denoiser, AI Image Sharpener, and so on. Since you just want to show your delicious food photos, you just need to optimize the details of your food photos. In that case, VanceAI Image Enhancer can be your best choice. If you have other requirements, you may also try other functions. Then in terms of Workflow, when you hit the button, you will see other choices unfolded below like AI Super HD and AI Portrait Retoucher to make photo hd. Each option also includes a series of AI Image Denoiser, AI Face Enhancement, or AI Image Enlarger. You can say that Workflow actually provides you with a more complete and automatic solution.
How to use VanceAI Workspace to optimize photo?
Step 1: Enter the official homepage of the tool.
Now you can just go to the homepage of AI Photo Enhancer to engage in photo enhancement without changing the original size of your  photo. Aftering clicking on that link, you will easily see the photo below.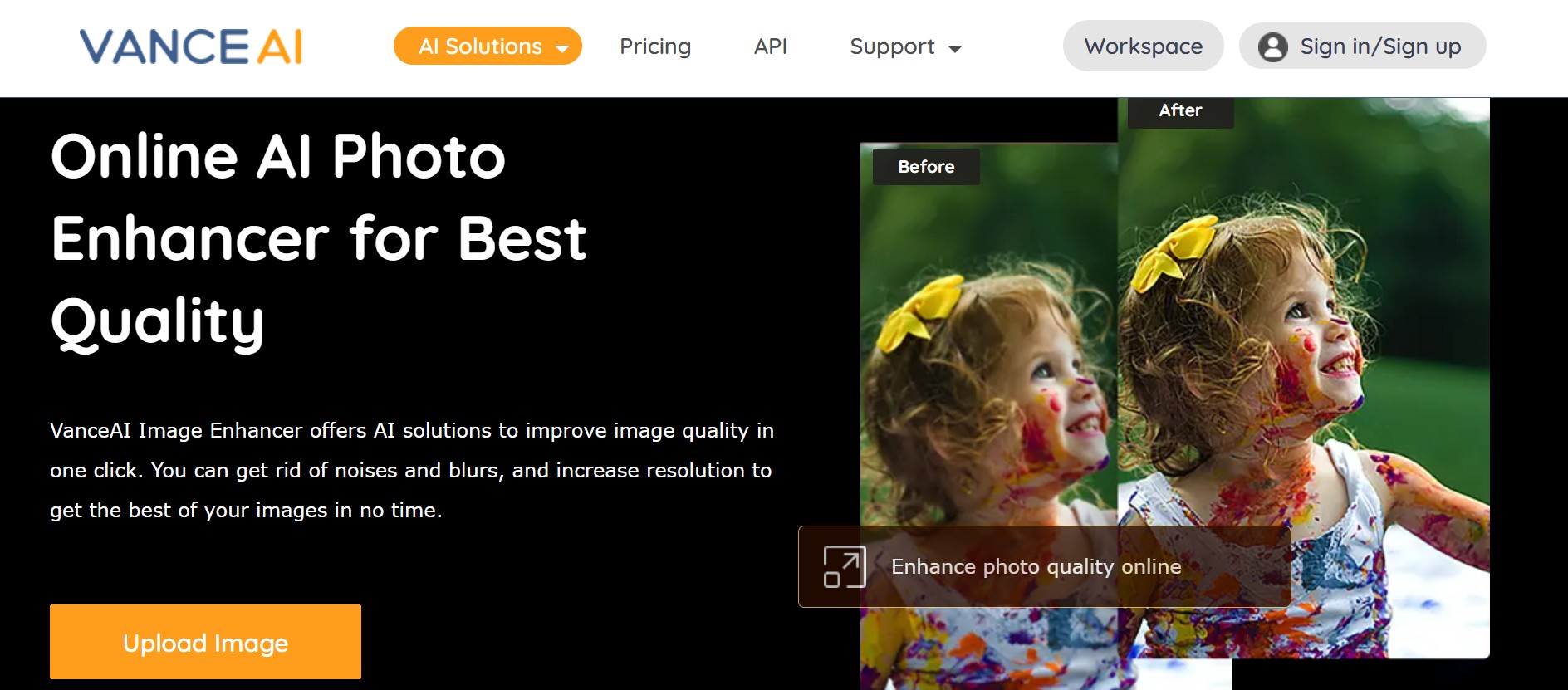 Step 2: Upload a photo on VanceAI Workspace.
Having seen the photo, you need to press the button Upload Image to upload the target you want to optimize with VanceAI Workspace. Then you will naturally see the VanceAI Enhancer Workspace below.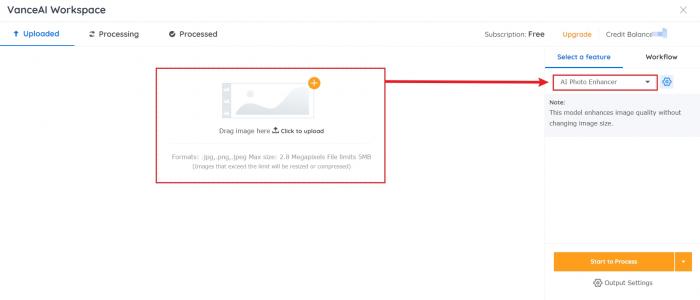 You will see the next photo after uploading your photo. Hit the button Start to Process to make image high quality.

Step 3: Download the photo after being optimized.
Through the process of Preview, perhaps you've already distinguished the differences between the Before photo and the After one. As for the Before, the pattern "heart" on coffee is more vague than the After. Moreover, the overall effect of the After is also clearer and crisper than that of the Before after going through the process of enhancement. Perhaps you can imagine the impact on your sales if you show such a super-definition photo.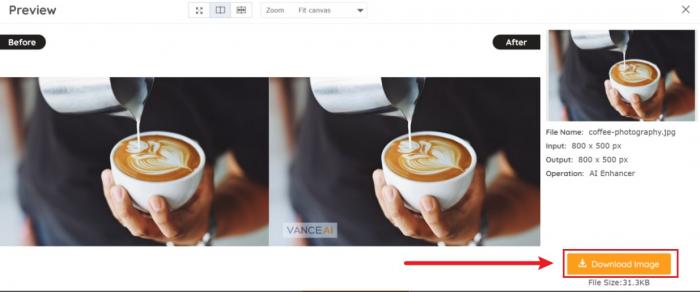 After previewing the photo, you may download the optimized photo if you are content with it.
Conclusion
Overall, VanceAI Workspace is an extremely impressive tool in photo enhancement. For restaurant owners who are too busy to enhance their photos manually while still wanting to promote sales, they in fact can use Image Enhancer to optimize food photos. In addition, you can try other functions of VanceA like eliminating backgrounds and sharpening photos. VanceAI, an all-in-one solution supported by advanced algorithms, definitely can solve your problems. Also read: Remini Review-A Free Photo Enhancer APP.
FAQs
How to take clearer food photos?
If you have read the above three steps, perhaps you already know how to optimize photo quality online. VanceAI Image Enhancer will not take you a lot of time to enhance your photos. After going to VanceAI and finding photo enhancer, what you need to do is drag and drop a photo to the targeted position. Then you just need to follow the above steps: uploading a photo, processing it, and finally downloading it. Food photos optimized by VanceAI Image Enhancer will not let you down!
People also ask
How to Enhance Image With VanceAI?
How to Use Myheritage Photo Enhancer
Do you find this post helpful?
Read More to Know Deeper: