How to use VanceAI Image Upscaler to enhance portrait?
Just with several clicks, you will get your enhanced portrait without worrying about quality for this Image upscaler can automatically enhance the photo details.
Step 1: Upload your image to this portrait photo editor
Go to VanceAI website and spot the VanceAI Image Enlarger. Click the yellow button to upload your image.
VanceAI PC is full-featured desktop software developed by VanceAI that lets you instantly process local photos in bulk with more customization options, which will significantly simplify your workflow and boost your productivity. Free Download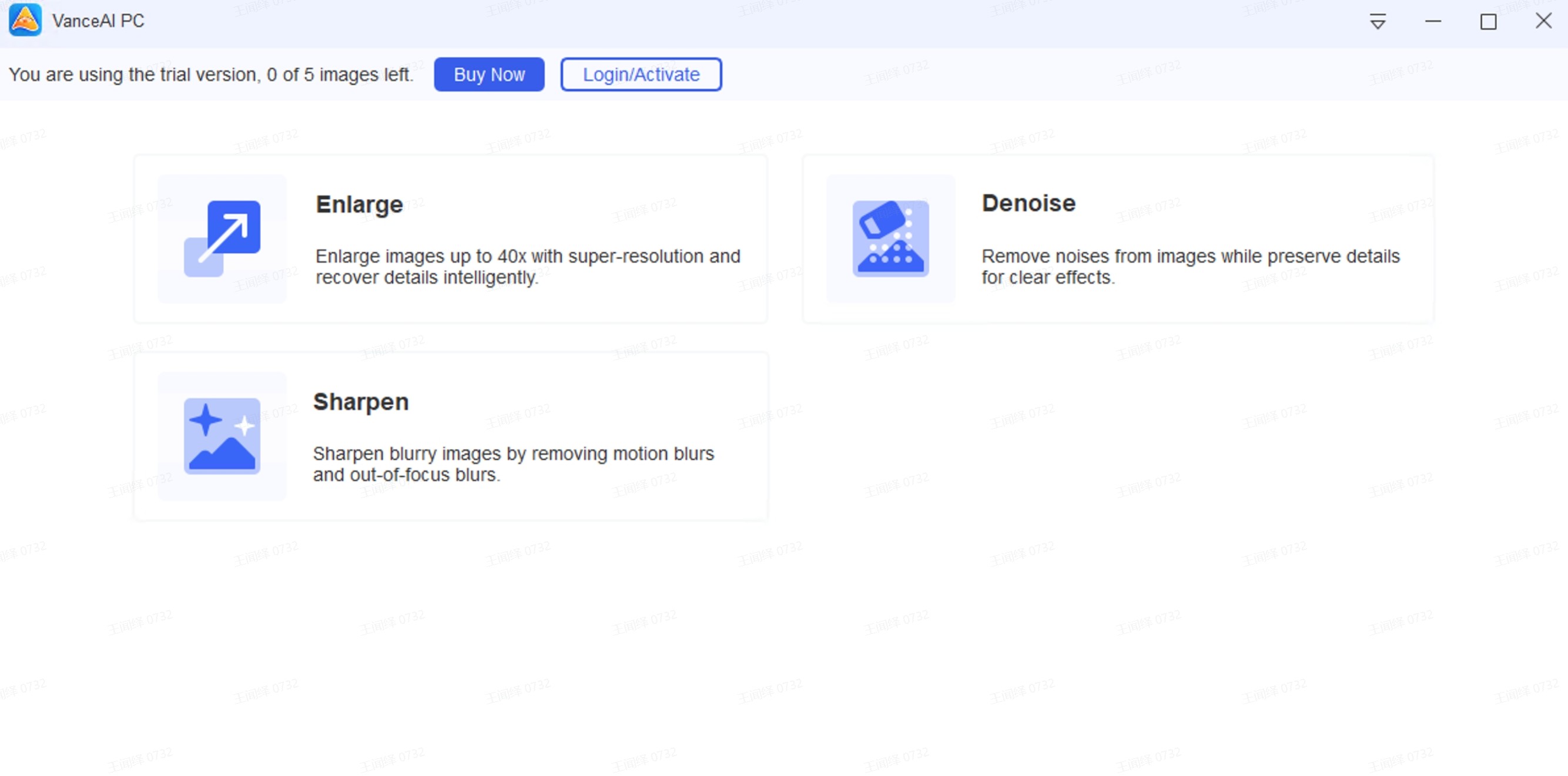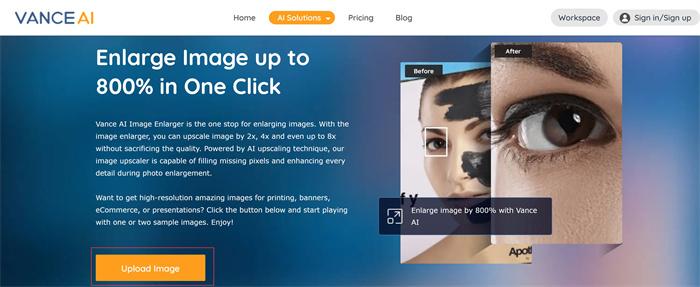 Step 2: Choose the size you want and start to process
This online portrait photo editor allows you to enlarge your photo up to 2x, 4x, 6x, and 8x. You may choose the one that fits your purpose perfectly. Then, hit the "Start to process" button.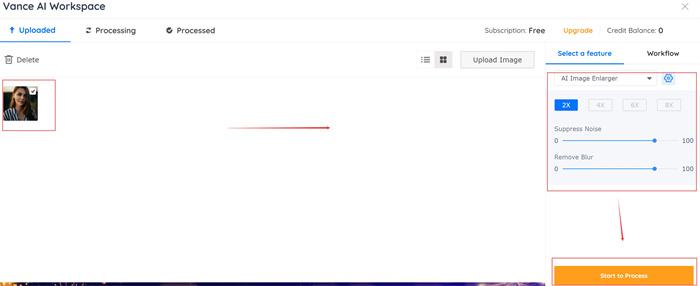 Step 3: Download the result
You may preview the result before downloading it.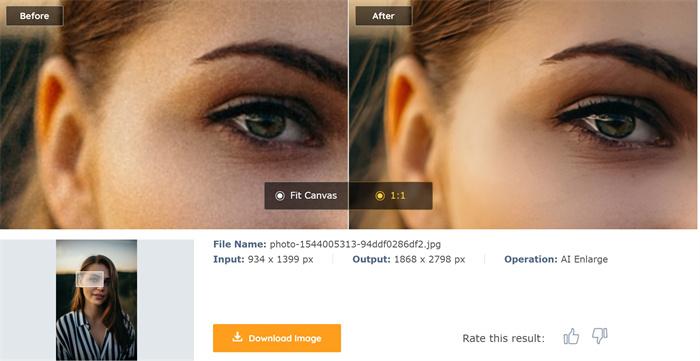 Upscaling models of VanceAI Image Upscaler
There are 5 different image upscaling models from this online image enlarger of VanceAI. Start your journey to increase image resolution now!
Standard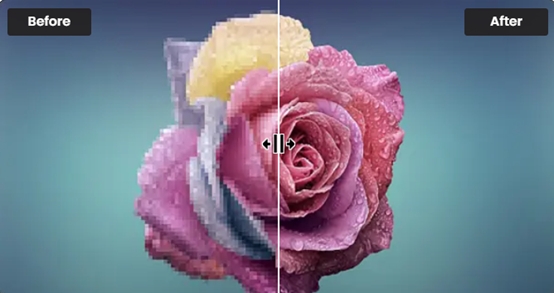 One of the upscaling models from VanceAI Image Upscaler is the Standard model, which is called EnlargeStable. It enables you to upscale any kinds of images, including photos taken by camera, paintings, landscape photography, and so on. If you have a general photo to upscale, never hesitate to try this Image Upscaler to enlarge image online or on AI upscaler software.
Anime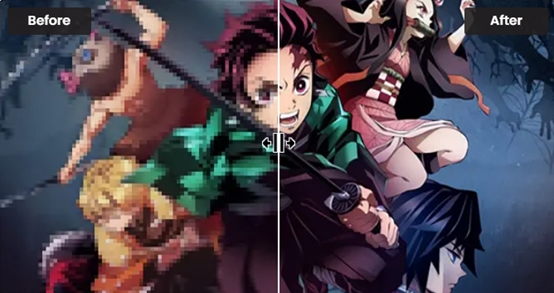 The Anime model of VanceAI Image Upscaler is the best option for anime upscaling. This model can convert old cartoon, anime, and comics to high definition and improve the details. It is divided into 3 submodels: Anime_4x_AnimeSharp, RealEsrganStable and Upconv_7. Simply choose one and start to upscale image from animation to 2K, 4k, or 8K with this AI Image Upscaler now! If you prefer software, AI upscaling software is here for you.
Art & CG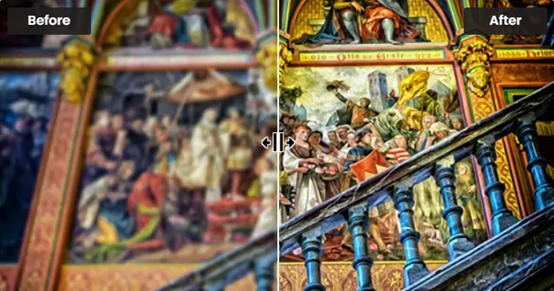 The Art &CG model of this AI Image Enlarger allows you to enlarge CG, art image, drawings or paintings online and restore the original texture instantly. This model is called Universal_UltraSharp_4x. If you want an AI art upscaler to improve image resolution to show the image details more clearly. VanceAI's online Image Upscaler can do this perfectly. And you can have AI image upscaler software to upscale CG images if you need.
Text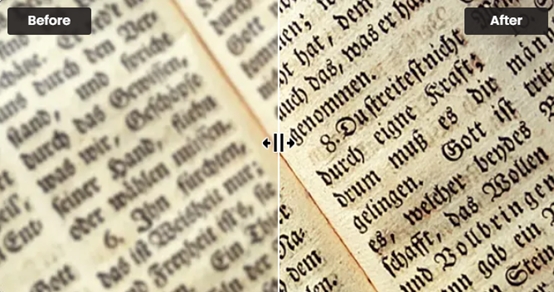 Legible text images can be very essential, including e-signature, e-contract, and scan files. VanceAI Image Upscaler provides you with a text model called Text_4x_TextSharpV1 to AI upscale image with blur text. If you are having trouble upscaling blurred text on a mass of paper documents, this online image enlarger from VanceAI is here for you.
Low Resolution & Compressed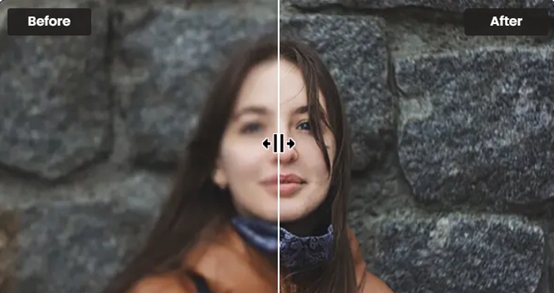 Low Resolution & Compressed model from VanceAI online Image Upscaler can upscale low resolution and compressed pictures to HD in one click. If you need more delicate product photos, portraits or wallpaper, this model will always satisfy you. It will never be too late to upscale such images online with VanceAI Image Upscaler or with AI Image Upscaler software!
Further Portrait Enhancement in VanceAI Photo Retoucher
If you want to further enhance your portrait in brightness, contrast, or color saturation, VanceAI Photo Retoucher can be really helpful. It can automatically retouch your photo and significantly improve the photo to DSLR camera quality. Note that to ensure a good quality of the photo, you'd better retouch the photo before upscaling it.
Also read: Touch Up Portrait Photo: One Step Closer to Perfection.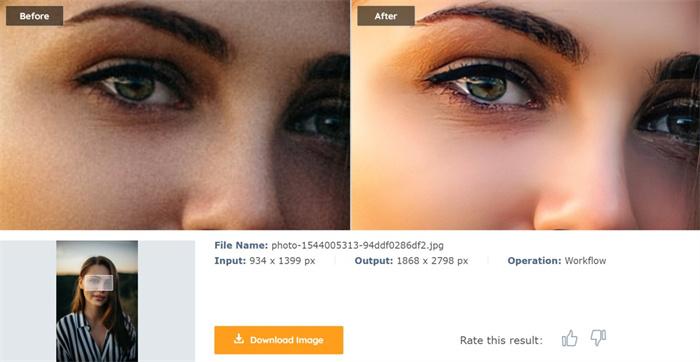 Portrait Enhancement Examples
Below are examples to show how VanceAI Image Enlarger performance in portrait enhancement for different purposes.
Enhance Portrait in Old Photos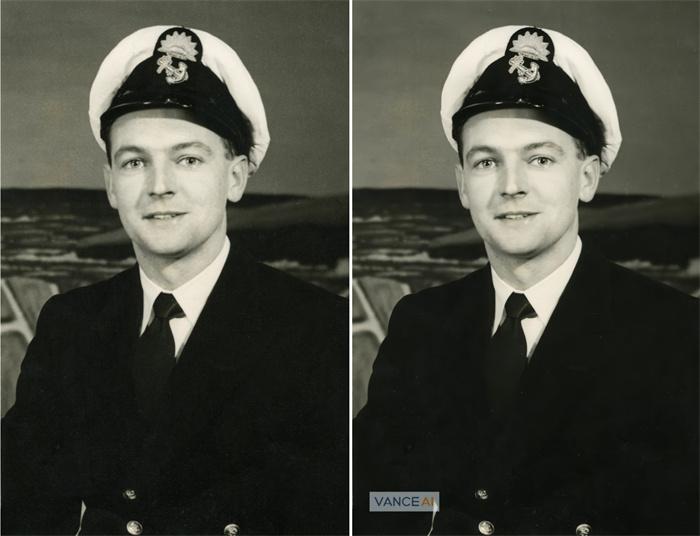 Now, we can use our cell phones to take pictures or selfies anytime and upload them to the cloud for safekeeping. But in the past, we have to collect the prints of them to save those memories. And if we want to scan these prints onto our computer for preservation, they are often of low-resolution quality. Here we take an old photo as an example to show you how powerful VanceAI Image Enlarger is in portrait enhancement.
 
Portrait Enhancement for E-commerce Marketing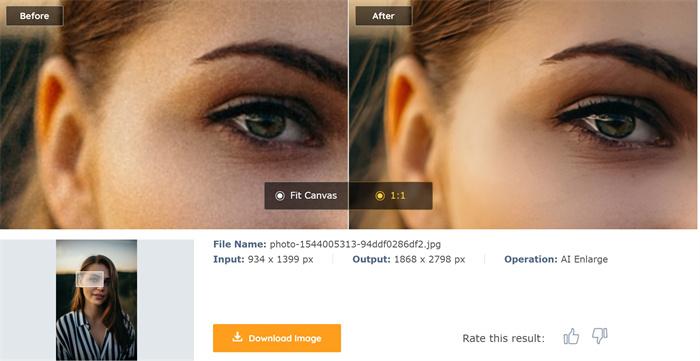 The display of some products requires the cooperation of models, such as cosmetics. If you want to attract more customers in such cases, you'd better show the best of your products. Check the after-editing portrait which has been significantly enhanced.
Portrait Enhancement for Social Media Posting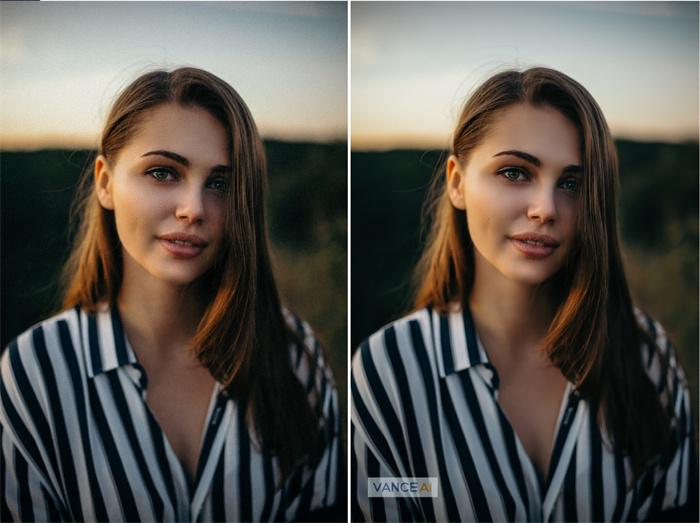 It is significant to see the girl on the right side with smoother skin and more brighten the smile. 
FAQs
1. What is the best portrait software?
To find the best portrait software, you need to consider what you are going to do with your portrait photos. If you want to enhance the photo quality, an AI-powered image enhancer is suitable which costs less but offers great results. If you want to find a professional tool to do more detailed processing, Photoshop is of course your top choice.
2. How can I enhance my portrait photos with an online portrait editor?
There are many types of online portrait editors. If you just start to learn how to AI upscale image online and enhance a portrait, an AI-powered online portrait editor such as VanceAI Image Enlarge is recommended. With only a few clicks to increase the resolution of your portrait and significantly enhance the photo details.
Conclusion
Portrait enhancement used to be a very challenging job with traditional editing tools for you have to care about every detail to make sure the entire portrait is harmonious. But now, with only one click you can obtain an enhanced portrait with smooth skin and a clear face for your different purposes in AI photo enlarger. Also, the portrait enhancement looks so natural that is capable of drawing more attention to your work or products. Also read: Best 5 Portrait Photography Tips.
Do you find this post helpful?