How to take good pictures of products to sell online?
1. Keep Background Clean
The most important thing to establish with clients, especially when it comes to e-businesses and anything digital is trust. The same then extends to product presentation as well. It is crucial to portray the products as they are, and that means your products image gallery should have real color. You can achieve this with a clean background. That's why many choose to shoot their ecommerce photos on a solid white background as it leaves very little chance of distortion.
Not to mention that any clean background can help the viewer focus on the product itself, instead of becoming distracted with the details of the background. It is not necessary to always have a white background, just a clean one. You can get a clean background with an application like BGremover. You can first erase the original background from your ecommerce product images and replace the transparent background with a clean one.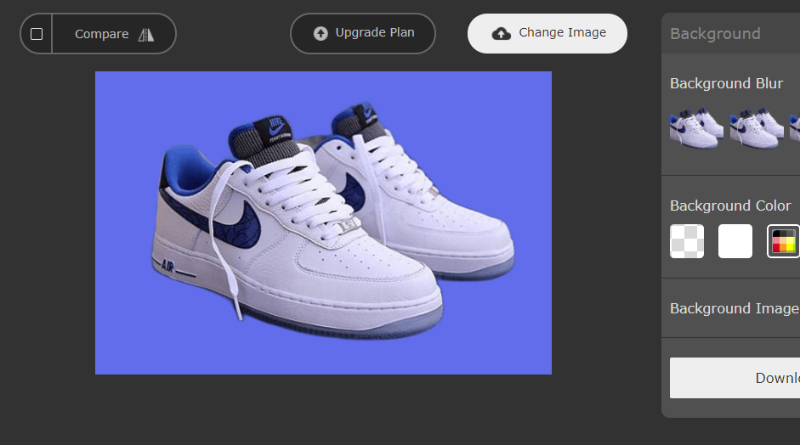 2. Capture Product Details
The advantage of having online shopping images that are really high definition and detailed is that viewers can get a better insight on the product, consequently making it more likely for them to consider purchasing it. The other benefit of going the extra mile of capturing product details is that you get to post more photos of your product and get more engagement out of it. Given that people are naturally visual beings, having detailed photos on the platform can inform viewers of more information than a long paragraph can. You can get this done by simply trying to click photos in various angles. Other than that, you can use different ratios and lenses, such as the wide lens.
3. Keep a Consistent Style
A consistent as well as distinct style can sometimes be enough to set you apart from all others. When you achieve that, it is really difficult for other competitors to replicate what you have. The most apt example for this would be Apple. There are many other companies, just as good as Apple, who don't get the recognition that Apple does. Similarly, you can use the same mantra for your product photos and brand. That's not to say that all your images have to be the same, however. You can still be creative with certain elements while keeping the core ones intact. Adobe has a distinct way of designing their logos, which are recognizable anywhere.
4. Take Larger Images
Smaller images, though high in detail, are still unusable in many places. Not only that, another disadvantage of having a smaller image is that users can't really zoom in on the image to see the finer details. This is remedied by having a larger image that is just as high definition as the smaller image. Larger images are definitely more consistent as well. By consistency, it means that larger images will work on more devices, such as desktops, laptops, mobile phones, tablets, and more. With smaller images, you have no guarantee when you consider bigger devices. With that said, it is advisable to have a larger high-definition image which will also enable users to zoom in and see the product in detail.
Luckily, making an image bigger and more refined is no longer difficult. Use AI based image enhancement tools such as VanceAI Image Upscaler or LetsEnhance to get the images you want. AI based tools are automatic and provide the images in seconds. Here's an image upscaled 4 times the original by VanceAI: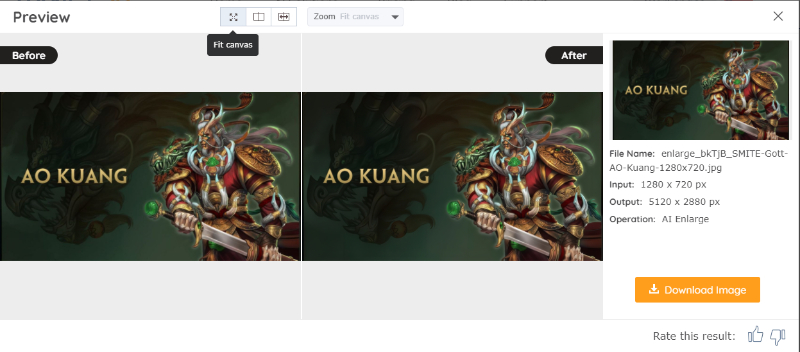 5. Optimize Product Images
Finally, you need to optimize your online shopping images as much as possible. This is just as important as the other steps mentioned. Optimizing goes two ways. First is to make your image as clean as possible and second is to make it as light in size as possible. Cleaning up your image will ensure that there are no issues with the image, such as blur or image noise.
After you have photographed your ecommerce photos, it is simply good practice to run them through an AI based image editor for finalization. These software tools also make it possible to reduce the size of images. Image size reduction without loss of quality is beneficial because lower size images load much faster. This makes your website a lot smoother and responsive.
If you want to optimize your images easily and without hassle, try the photo quality enhancer. This is an application powered by AI and Deep Learning, which makes your process very easy as all you have to do is upload an image. The tool automatically optimizes your images and gives them their best look. So the work of enhancing the image is merely a breeze if you take advantage of the tool. Your picture will be enhanced to a newer level with no effort no matter whether it is related to a logo, digital art, or landscape.
How to take great product photos with VanceAI?
Now that we have gone over the tips on how to take good pictures of products to sell online, let's make use of VanceAI Image Enhancer. This online tool is regarded as an efficient tool provided by VanceAI, which helps you enhance photo quality to a higher level and recreate full details of photos. There are also some additional functions like remove disgusting blurry, or noisy parts, but in fact they are not the primary focus. It helps you finish the task of image enhancement with one single click even if you have not sophisticated skills. One click to increase image resolution and get your images crisper, cleaner, and ultra HD. There are two ways for you to use the tool to take great product photos.
Step 1: You can just go to the homepage of photo enhancer and don't need to change the original size of your picture. Aftering clicking on that link, you will easily see the picture below.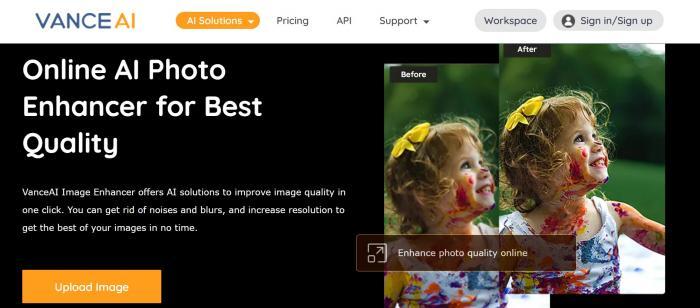 Step 2: Upload a photo to VanceAI Workspace
Having seen the picture, you need to press the button Upload Image to upload the target you want to enhance. Then you will naturally see VanceAI Enhancer Workspace below. After that, you should hit Start to Process and wait for several seconds to enhance low quality image to high quality.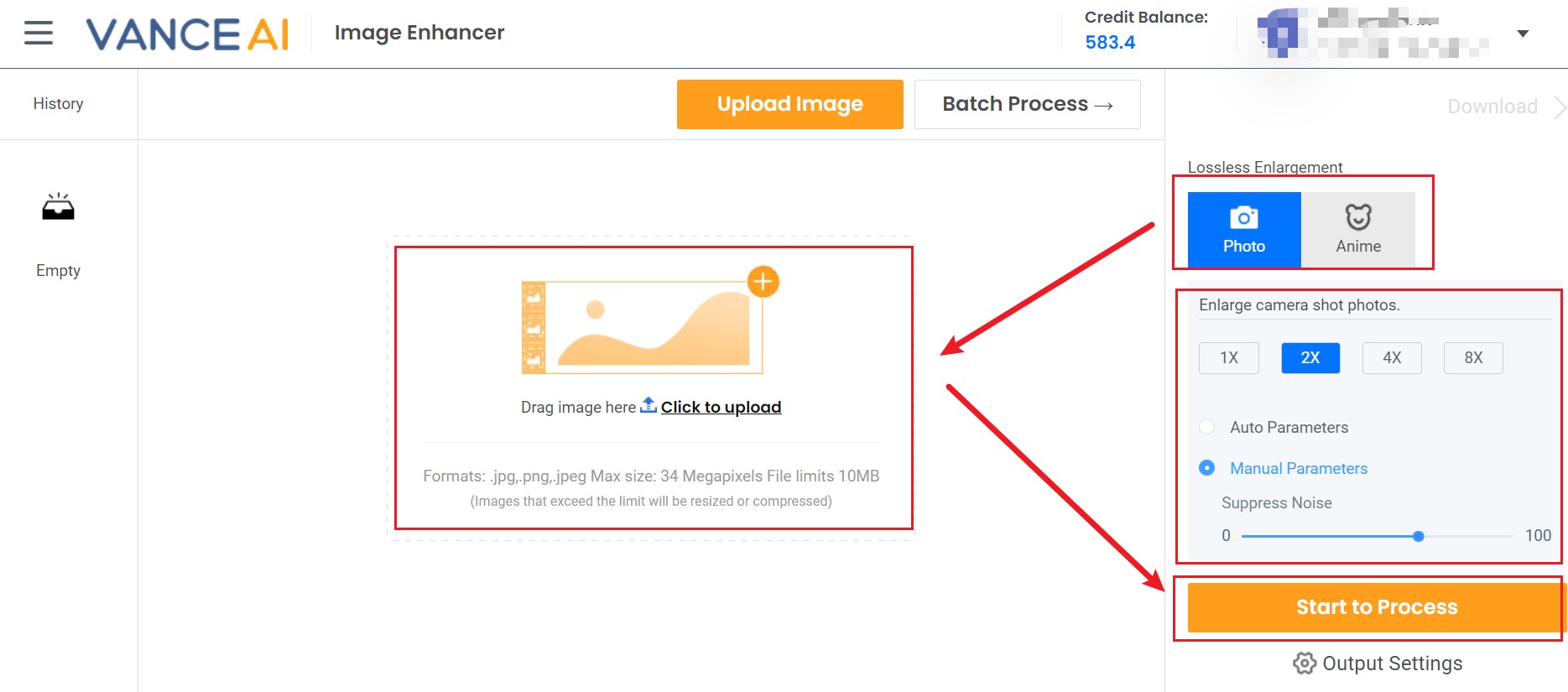 Step 3: Preview and download the enhanced photo
Lastly, go to Processed, use the Preview option, and click on the Download Image option to save the image.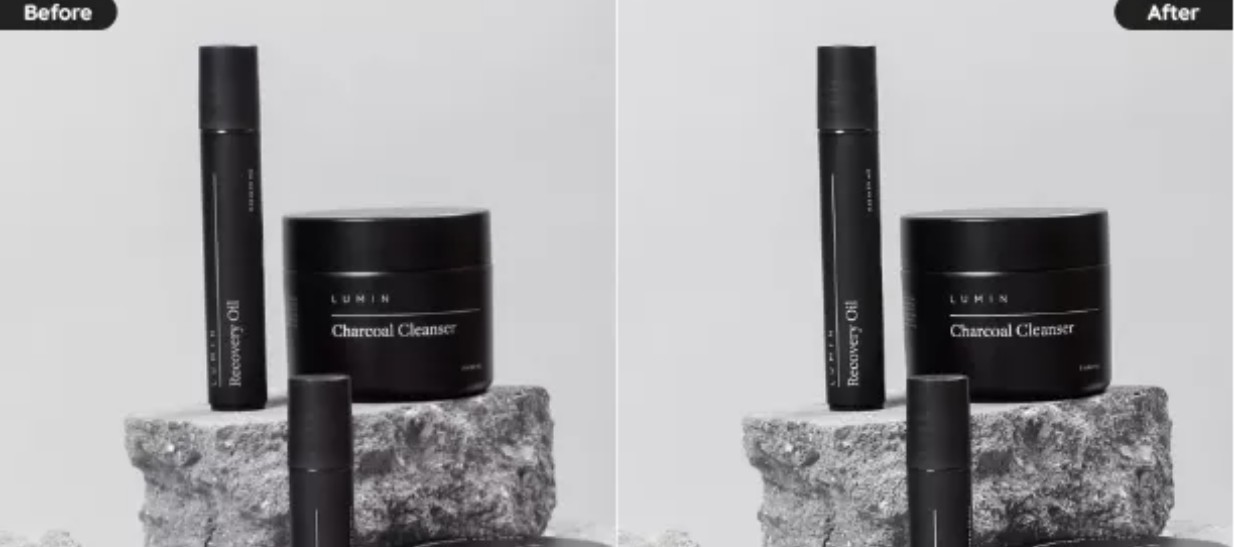 About VanceAI
VanceAI excels at offering variety. With VanceAI, you can definitely expect the standard photo enhancement tools such as image enlargers, image sharpeners and denoisers, as well as background removers. However, VanceAI also offers creative tools such as Toongineer Cartoonizer, VansPortrait, and more. All features are automatic and AI based, so you don't have to think too much about product image photography.
Conclusion
Ecommerce photos can be difficult to master, just as other types of photography. They all require focus and out of the box thinking. Also, there are many situations where you have great photos but they have a few issues that are tough to get rid of. Therefore, having an application like VanceAI can help you to optimize your photos in every way possible so that your photos are near flawless. Also read: How to Enhance Image with VanceAI?
Do you find this post helpful?
Yes
No