Tutorial On Creating Your Own Adobe Portfolio
When it comes to the internet of things (IoT), there are many different ways that you can go about building your career. You could be a proficient web designer or developer. But what if you don't have any portfolio? What if you stay stuck to one platform with so much adobe experience under your belt?
Building an adobe portfolio can be a great way to showcase your experience. It is just as essential as the cement that creates the bond between the bricks and holds onto them for you. Adobe portfolio websites are easy to create but very difficult to visualize just as how your client will expect you to showcase your previous experience. What's more, a practical Image Enlarger tool will be recommendated for bulding a perfect portfolio websites.
What Is Adobe Portfolio?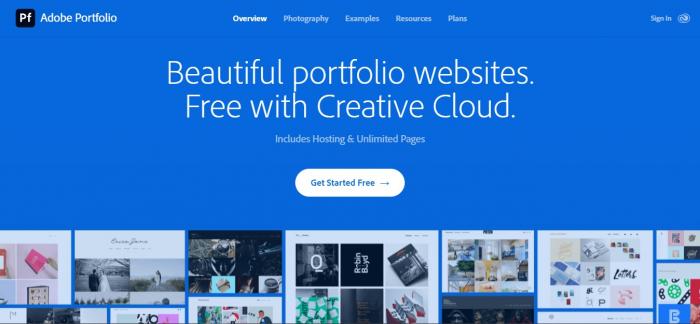 An adobe portfolio is a website builder that helps you to showcase your previous works in an easily understandable way for the clients. It is an essential tool for creative professionals such as web designers, developers, graphic designers, etc.
Adobe portfolio websites are easy to create and manage. All you need is an Adobe account and you can start building your portfolio right away. You can add as many of your previous works as you like and even add videos, PDFs, and other files to make your portfolio more interesting.
Building my adobe portfolio was super easy and straightforward process because it doesn't have tricky interface. Besides that, it comes with free signup and no pre-payment is requested. It can help you to get more work and grow your business. If you are a creative professional, then you should definitely consider using an Adobe portfolio website.
Enhance image of your portfolio website with VanceAI Image Upscaler
Creating an adobe portfolio is a great way to show off your skills and experience to potential clients. With adobe portfolio templates, you can easily create a website that will help you to stand out from the competition and showcase your skills and experience in the best possible light.
But there is a set size for each image which might ruin the quality of your pictures. So what can you do about that? This adobe portfolio tutorial will guide you step by step about how to use VanceAI Image Upscaler that is the best AI enlarge image to date.
Step 1: Go to the official website of AI Enlarger and click the upload your image.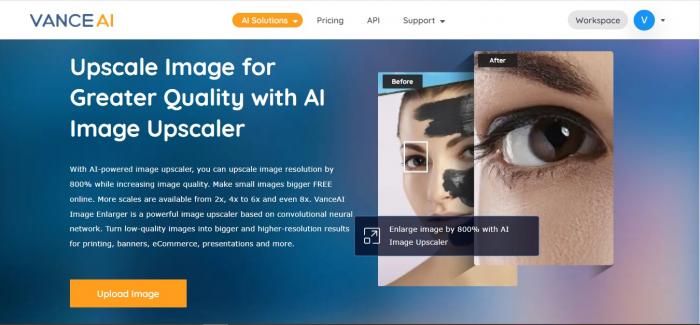 Step 2: You can upload your image from the computer and a new window will open as shown below. This window will show all your previous uploaded pictures (if any) as well as the picture you uploaded for image quality enhancer. Here you can also make changes for your picture. The features that VanceAI includes are noise suppression and removing blurriness. You can also change the size of enhancement.

Step 3:Another window will open showing processing image. It takes less than a minute to get your results so sit tight!

Step 4:All the processed pictures will appear something like the picture as shown below. You can preview the picture by clicking on preview on the right side.

Step 5:You will get a processed image with before and after results like this picture. You can make further changes by clicking on the edit icon right next to preview. All your pictures get deleted after 24 hours so if you are not satisfied, you can get as many processing as you want.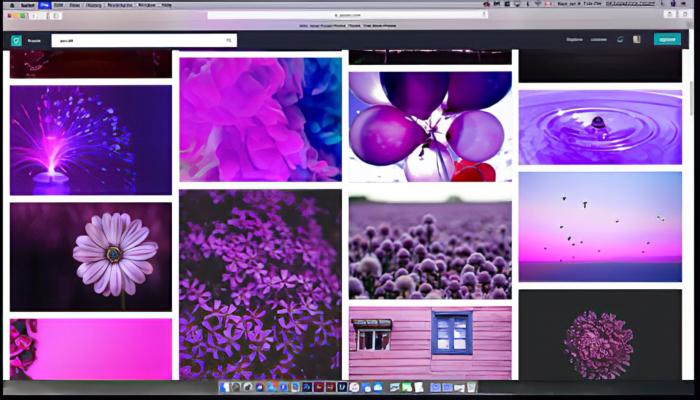 VanceAI Image Upscaler is very easy to use and doesn't complicate the process. It is the best tool for enhancing the images of your adobe portfolio website.
It uses cutting-edge technology, which includes deep learning and artificial intelligence to enlarge low-resolution images without losing quality. VanceAI Image Upscaler also offers other features such as noise reduction, color enhancement, etc. which can be used to make your adobe portfolio website more attractive.
How To Use Adobe Portfolio?
To use Adobe portfolio, you first need to create an Adobe account. Once you have created an account, you can start building your portfolio right away. You can add as many of your previous works as you like and even add videos, PDFs, and other files to make your portfolio more interesting.
Here is a step by step adobe portfolio tutorial on how you can publish your designs,
Step 1:Go to the official website of Adobe portfolio. Create an Adobe account if you don't have one already. If you already have an account, log in to your Adobe account and click on the "log in" button.

Step 2:A link will take you to the workspace area where you can edit your already made websites or make a new layout.

Step 3:After clicking on the layout, you can click on Add content on the left bar. A new bar will open with three options, project, page and gallery. Click on the project and name your project.

Step 4:A new window will open up with options like upload files, embed media, add text, lightroom and creative cloud. You can upload pictures from your computer and add text too.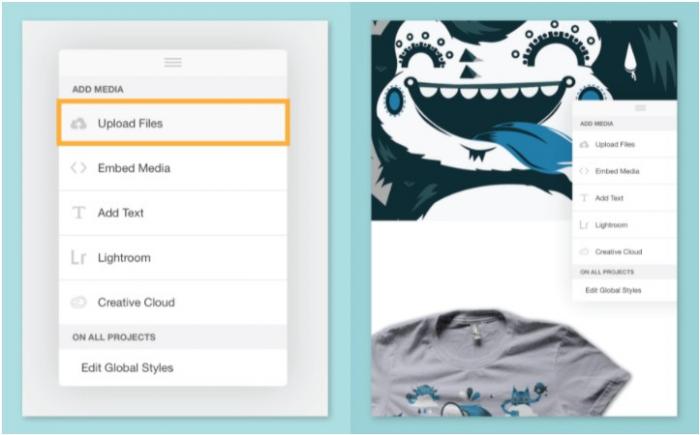 You can also reorder pictures, adjust widths, alignments and margins.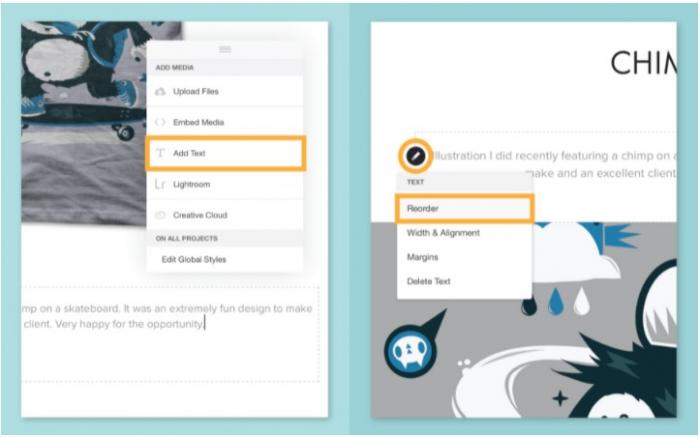 Step 5:On the same tab, you will see a blue button with preview, save draft and continue options. Click on continue and it will open a new window where you can select the cover photo for your project.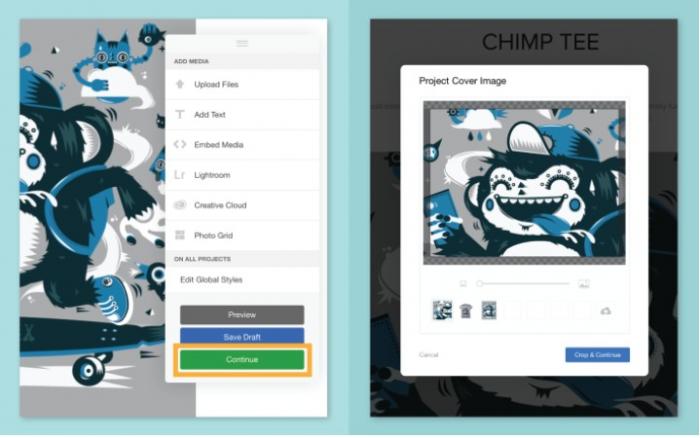 Step 6:Make any changes that you want and click on Publish Site. This will publish your design on the adobe portfolio and you can easily customize the sites whenever you want.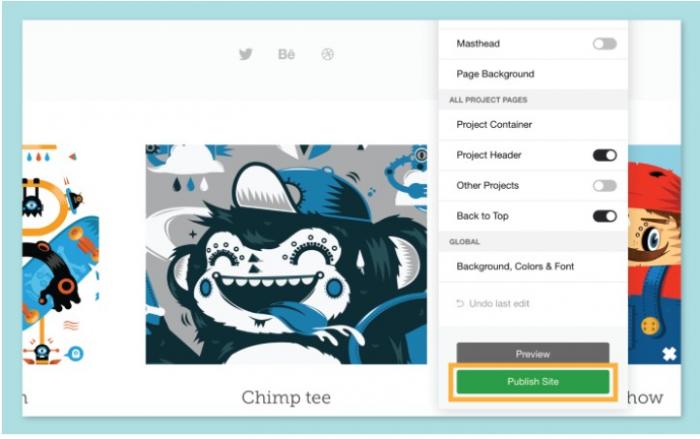 Adobe portfolio Performance Review
With adobe portfolio, you can have a customizable home page with a drag-and-drop interface for easy organization. You can also have integrated social media sharing.
The best thing about adobe portfolio is that you can have a variety of templates to choose from with a wide range of customization options, including fonts, colors, and images. The ability to create multiple portfolios and password protect them with the ability to embed videos and audio.
Adobe Portfolio is a great way to showcase your work to potential clients or employers. With customizable templates and an easy-to-use drag-and-drop interface, you can create a beautiful portfolio that will stand out from the competition. You can also share your portfolio on social media for an even more engaging experience.
FAQ
How to add photos to adobe portfolio?
To add photos to your Adobe Portfolio, you can either drag or drop the photos into the portfolio editor. You can also use the file browser to select the photos you want to include.
Conclusion
Image enlarger AI online can cut out the blurriness from your photos all the while maintaining the quality of the image. It is the best way to showcase your projects and build a potential clientele as a designer. This image quality enhancer is easy to use and can provide you with stunning results in just a few clicks. Begin building your adobe portfolio with this quality enhancer and beat your competitors. Read more:Tutorial On Mirror Selfies With Best 10 Tips
Do you find this post helpful?
Read More to Know Deeper: