It's not alarming to hear that someone is making over $10,000 a month after engaging in VTuber. Want to know what is a Vtuber? Want to have such an enviable VTuber? Want to know how to make a Vtuber avatar to start your channel? Want to become a charming VTuber like Kizuna AI, one of the "Four Heavenly Kings of VTuber"? So how do you manage to catch the public's attention and get sustained attention? To shape a VTuber that impresses the public, in addition to your live content being rich enough, there is also the fact that your VTuber avatar is attractive enough to the audience. This hot product -- AI Image generator to meet your wishes.
Then follow this guide to learn about VTuber avatar maker like 2D VTuber maker, 3D Vtuber maker, Vtuber background maker, or PNG Vtuber maker. Also with the AI Image generator or other free Vtuber maker online is recommended.
What Is A VTuber?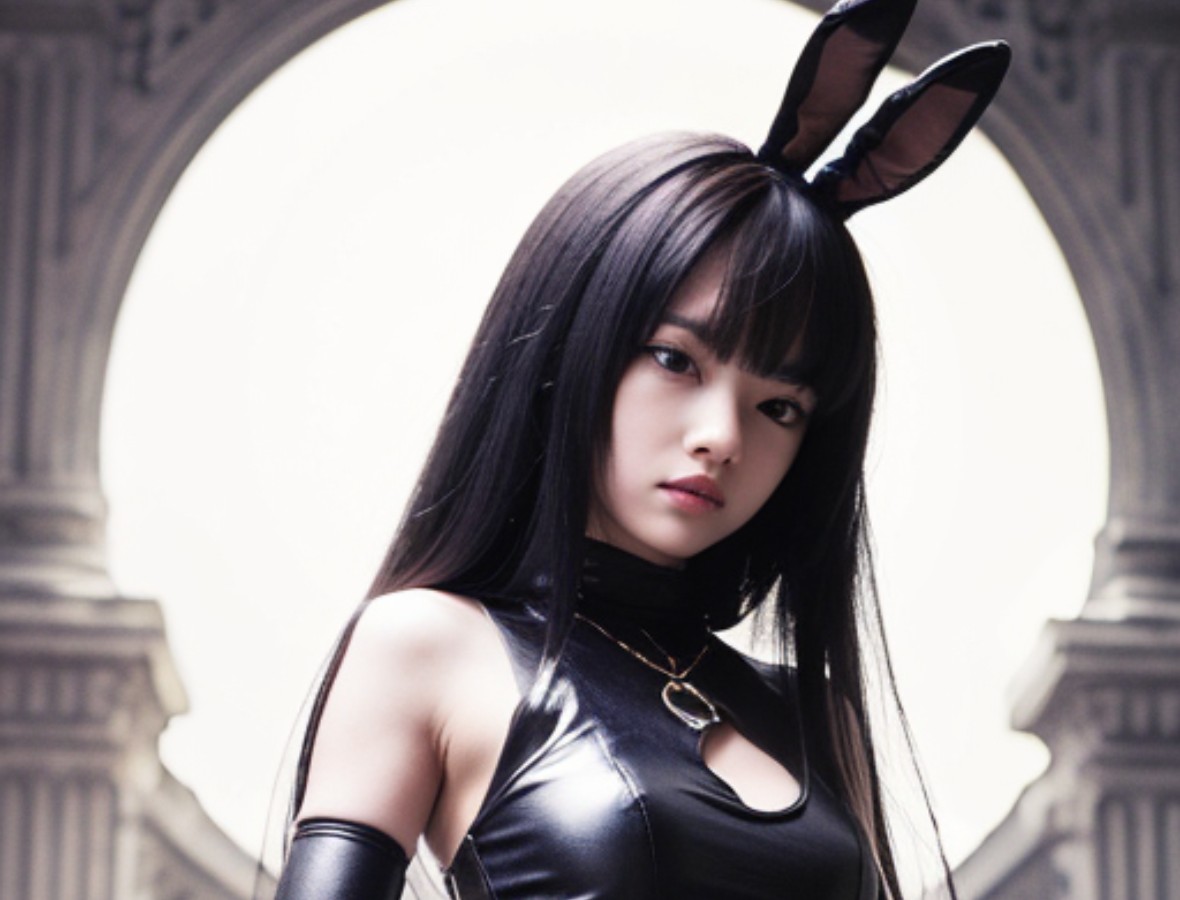 A VTuber (ブイチューバー), or virtual YouTuber, is an online entertainer who uses a virtual avatar generated using computer graphics. The digital trend originated in Japan in the mid-2010s and has become an international online phenomenon in the early 2020s. VTuber makers online typically use webcams and software to create animations that capture a streamer's movements, expressions, and mouth movements and map them to 2D or 3D models.
More information: https://en.wikipedia.org/wiki/VTuber
A VTuber is typically animated using a webcam and software, which captures the streamer's motions, expressions, and mouth movements, and maps them to a two- or three-dimensional model. Therefore, there are more and more VTuber generators on the market, and they can be applied to a wider range of scenarios to meet all your needs as much as possible. Some people also pick AI selfie generator as Vtuber maker online tool.
Various Styles for Vtuber Maker Online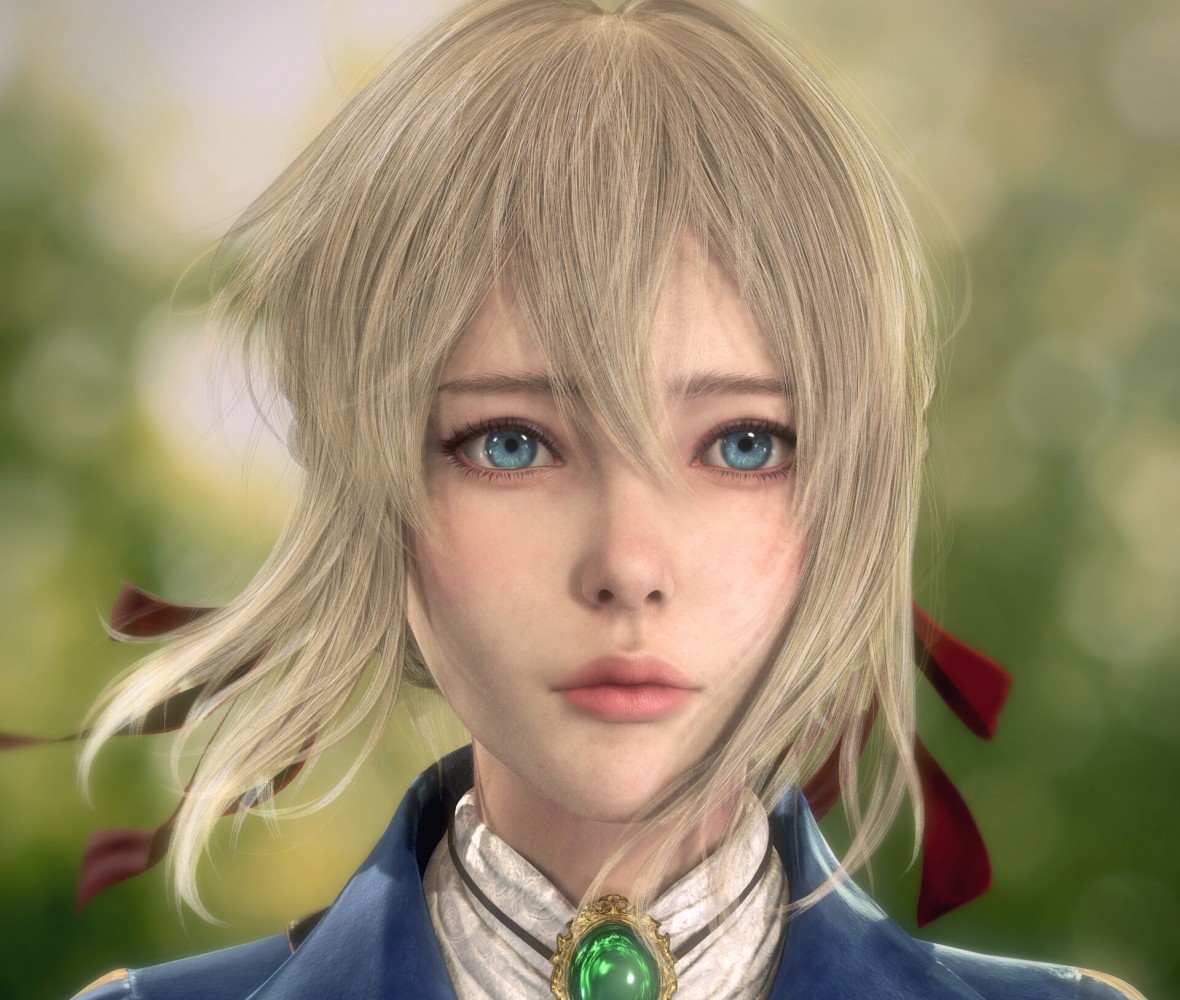 3D VTuber Maker
The application of 3D technology is becoming more and more widespread, and 3D Vtuber has become a standard configuration for social experts, not to mention the 3D avatar combined with VTuber makes you more eye-catching and unique in the social circle. So many Youtube users choose 3D Vtuber and win a lot of likes, such as shoto Vtuber, snuffy Vtuber, shark Vtuber, and monarch Vtuber. Is there someone you like? Besides that, more people also seem to be interested in AI Face Generator. You can know more from the link.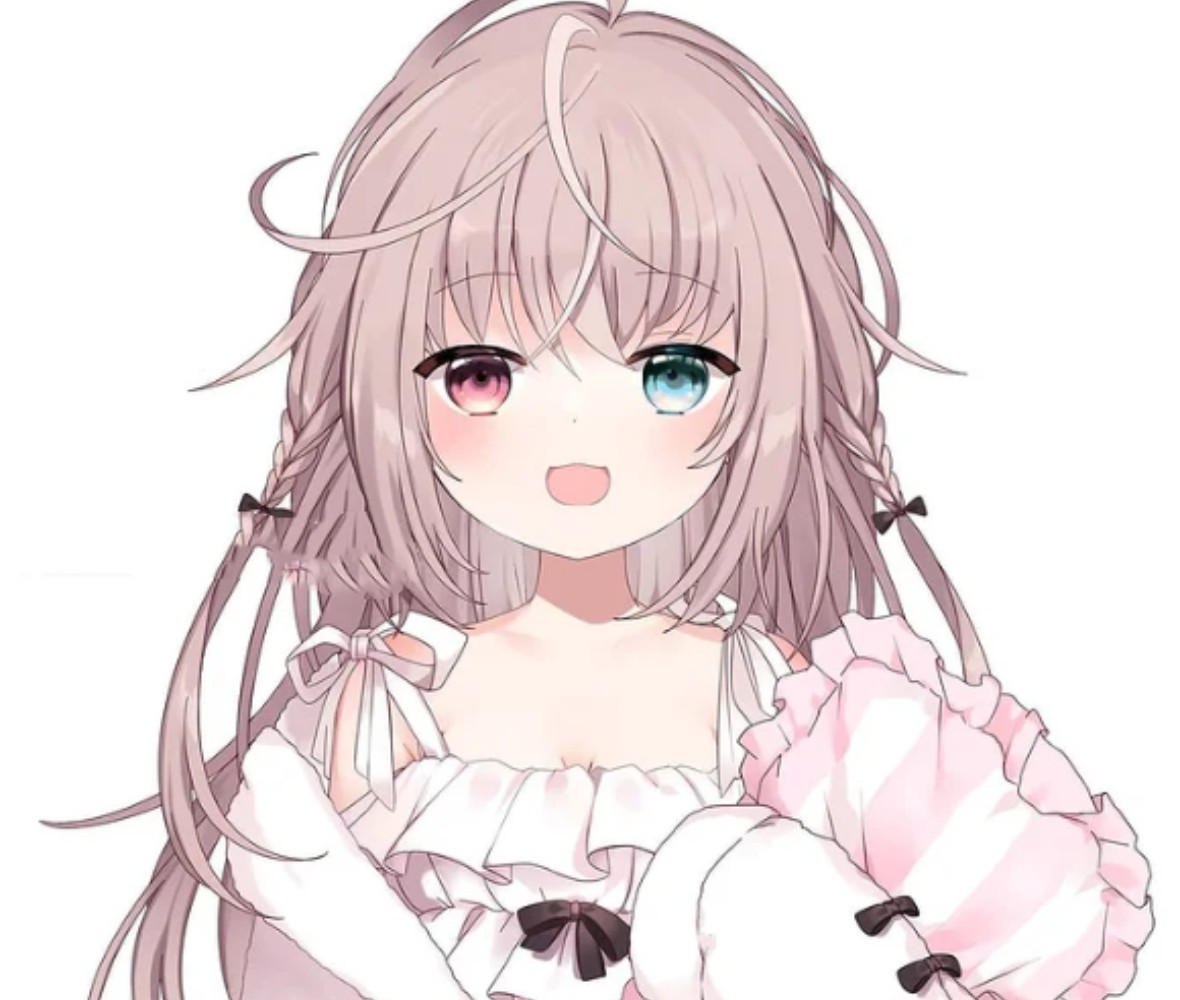 2D VTuber Maker
Users who love animation will prefer to present a 2D VTuber generated in their own image to the public. Such a VTuber is not only novel but also unique VTuber avatar that reflects their own personality. It is more like an easy way to start to become a Vtuber. So, you can try on a 2D Vtuber avatar maker and start your channel.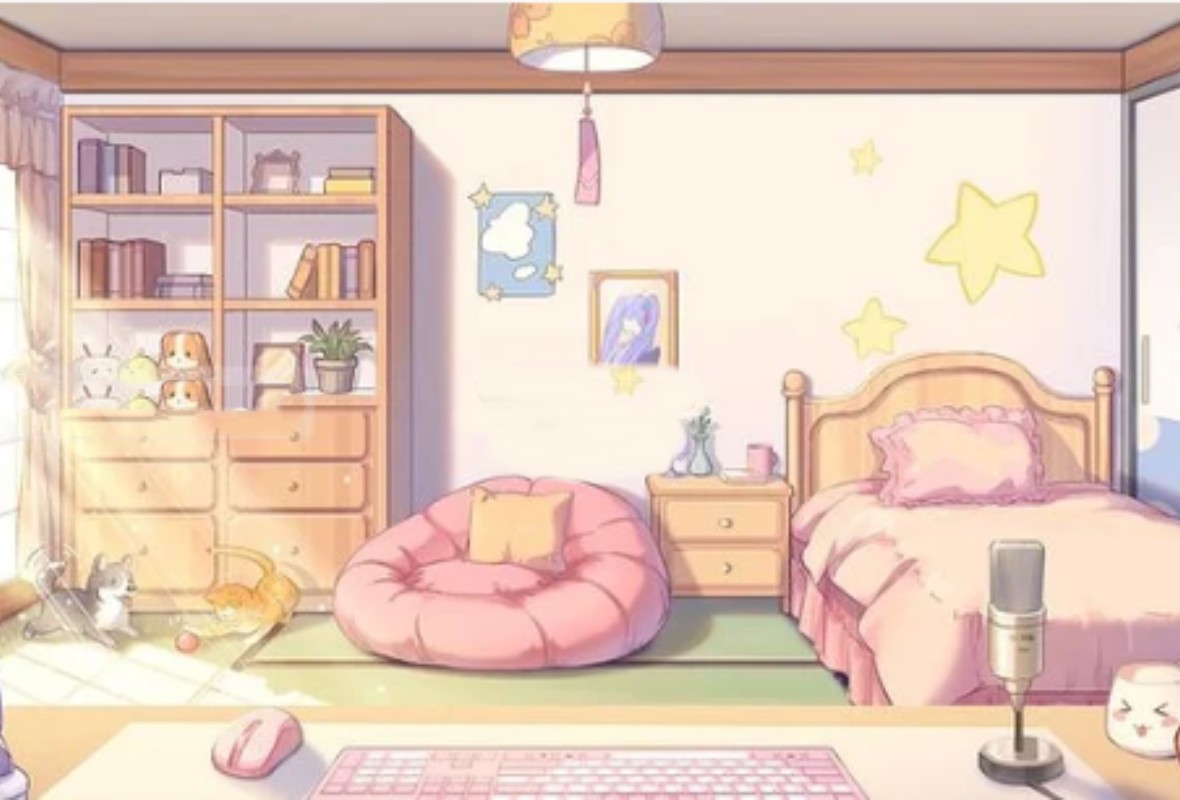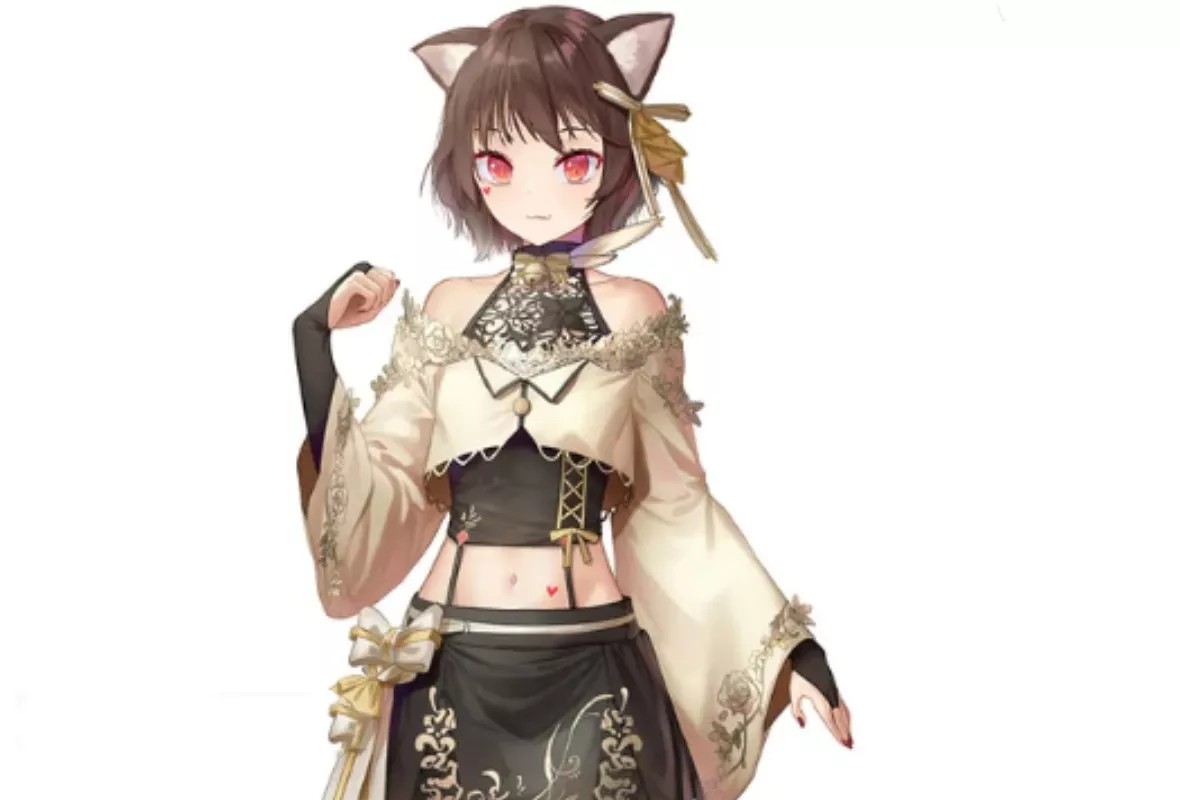 PNG VTuber Maker
PNG VTuber makes characters look more vivid and real, and full body PNG VTuber capable of hand and body tracking is applied in various scenarios, such as VR games. If you'd decide to start PNG Vtuber as a channel, you can easily find a PNG Vtuber maker. Read more here. Besides that, more people also seem to be interested in AI Face Generator. You can know more from the link.
How To Make a VTuber Avatar?
Toongineer Cartoonizer and AI Art Generator which are launched by VanceAI are tools that use AI technology to generate images. Not only that, it can generate all kinds of images you want, including VTuber maker function. Those tools only need you to output the prompts of the VTuber in your mind to generate the corresponding image. Come and follow the steps to try this Vtuber maker!
Use photo to image To Make AI VTuber.
Step1. Click Toongineer Cartoonizer, or you can enter VanceAI first, then choose Toongineer Cartoonizer from the menu.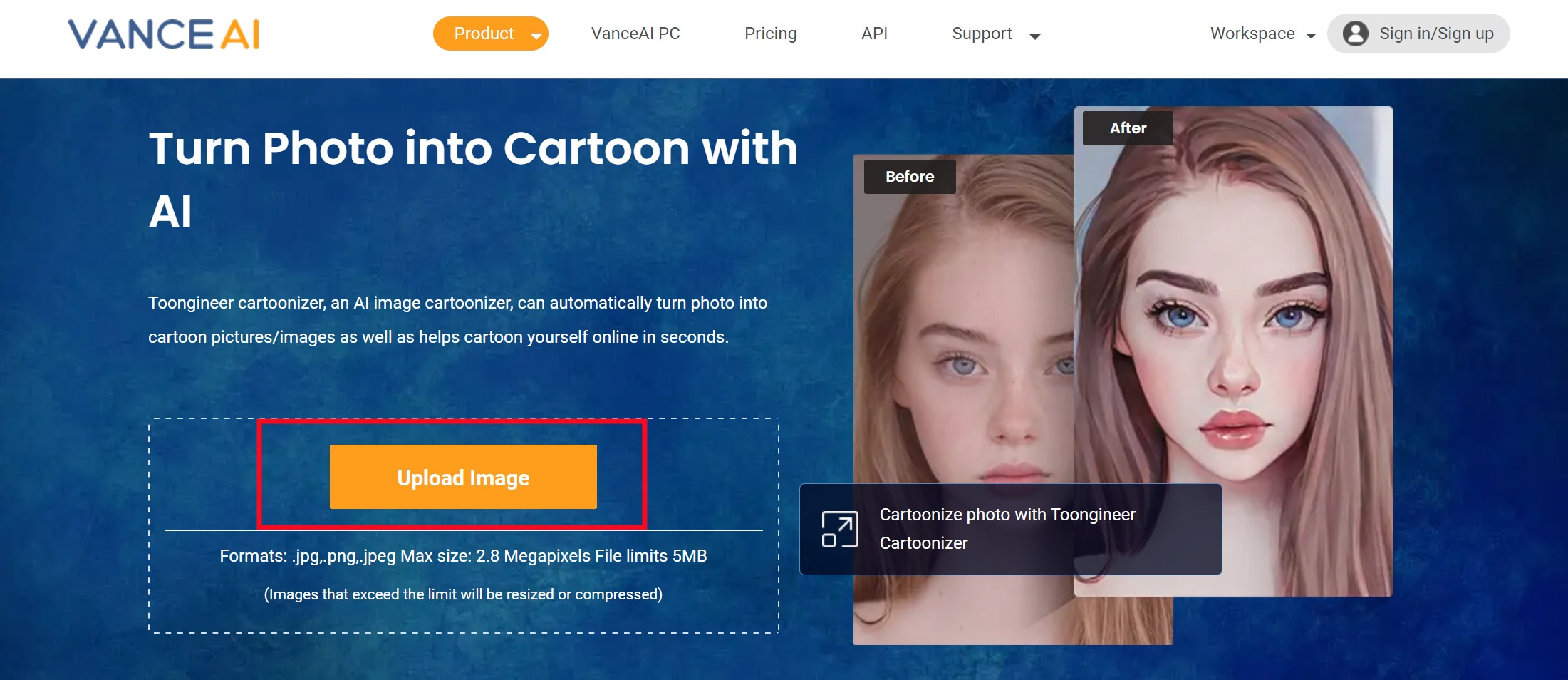 Step2. Upload the pic you wanna make into an avatar and click on "start to process"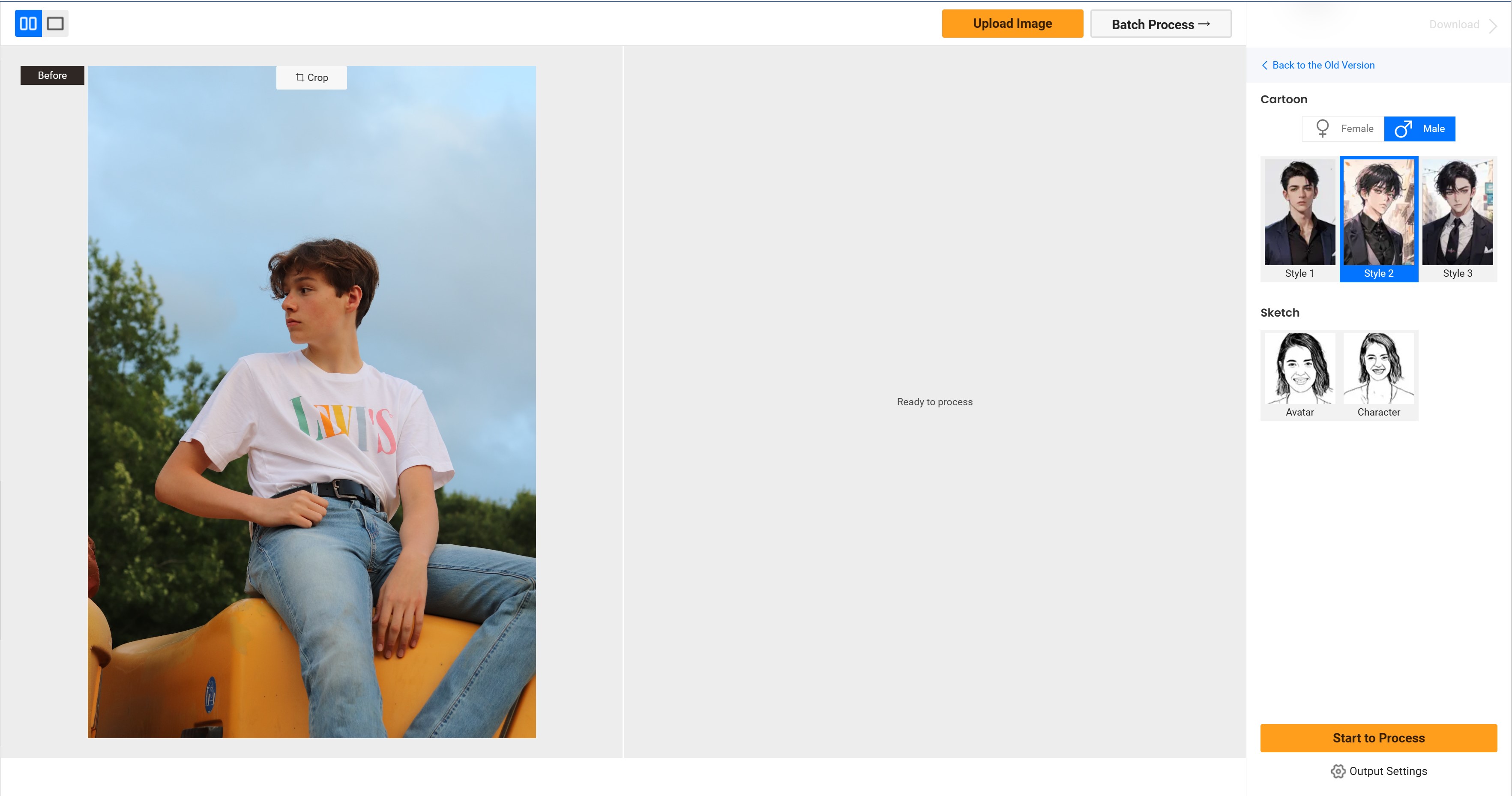 Step3. Preview on the result of this Vtuber maker and download the avatar into your device. You can click read more about cartoon Vtuber making by reading the guide of AI Cartoon Generator.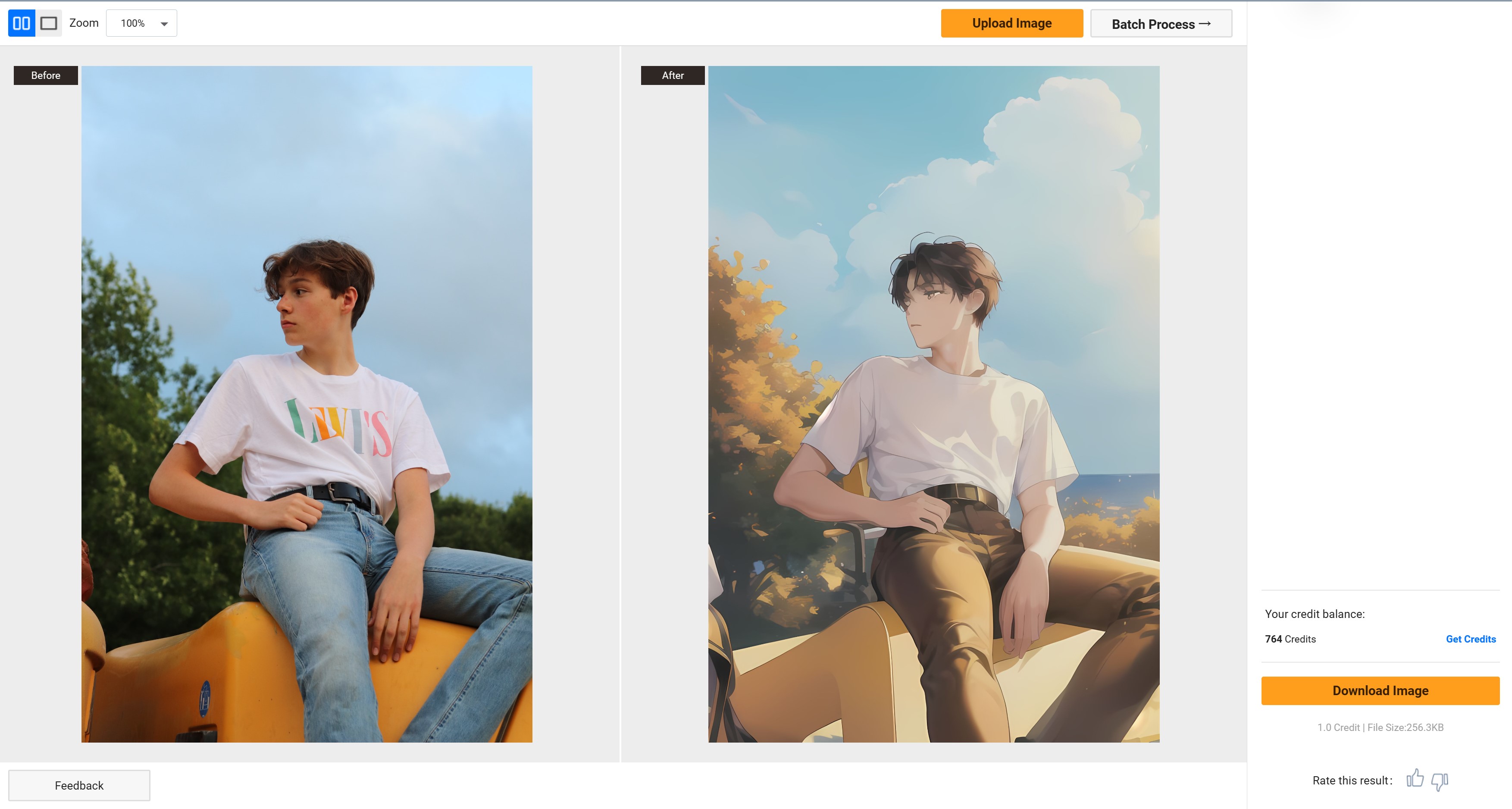 Use text to image to make AI VTuber.
Step1. Click AI Art Generator, or you can enter VanceAI first, then choose AI Art Generator from the menu.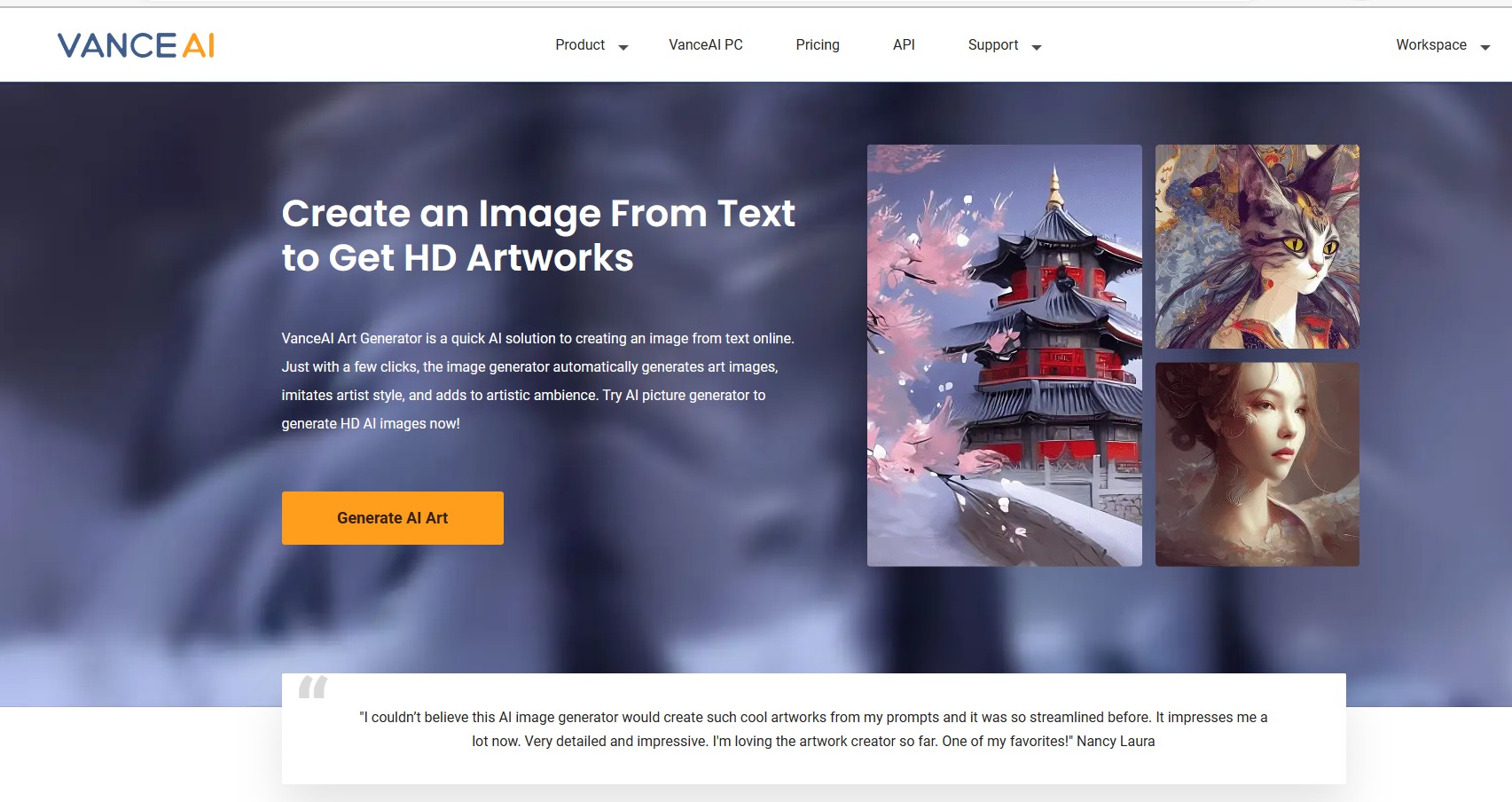 Step2. In the workspace. Input the prompts you want for the VTuber maker and select its style of it. There are many image types and styles. You also can choose your favorite VTuber styles. By the way, if you have a referring image, you can upload it to make a more satisfied VTuber avatar.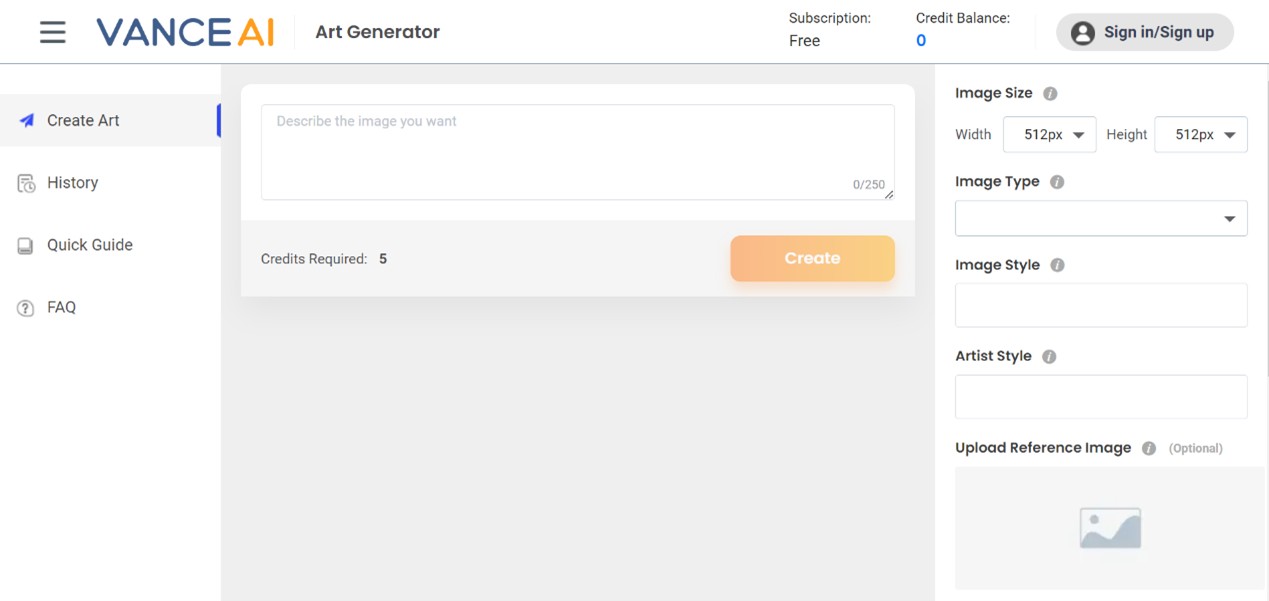 Step3. Then you will get a VTuber avatar that satisfies you. You can download it and use it as your social image.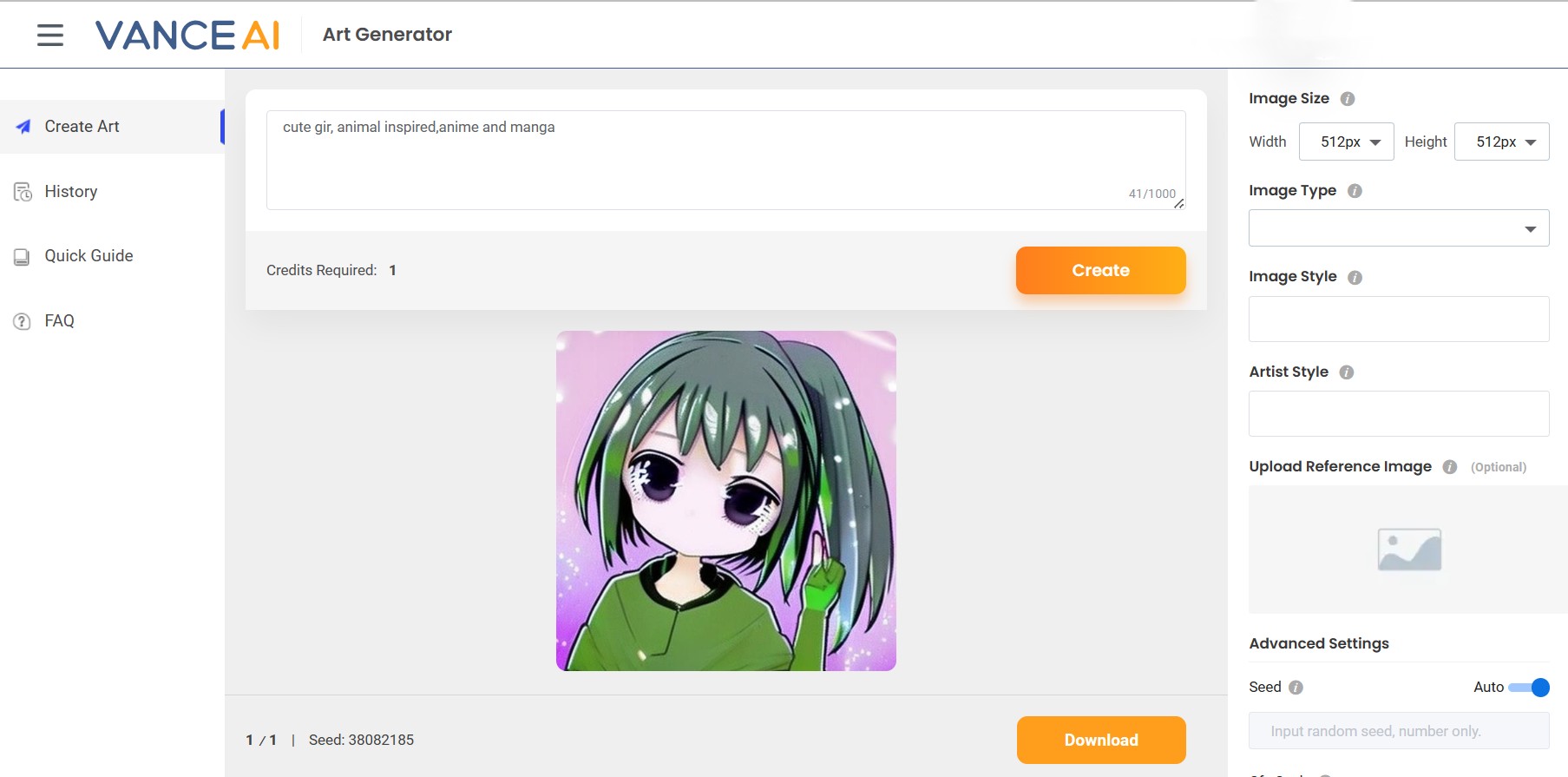 VanceAI VS Other Vtuber Maker Online Alternatives
Platform

Price

Quality

Features Options

User Friendly

VanceAI

 

Limited free

version

Advanced

algorithms and

deep learning

Variety of styles

Easy to use

Neural Love

Need to pay

AI algorithms for

unique artworks

Limited

customization

Accessibility and User-

Friendly

Hotpot

Limited free

version

Advanced deep

learning techniques

Variety of styles

Speed and convenience

Yodayo

Limited free

version

AI-generated anime

art

Variety of styles

Easy to use, friendly to

anime lovers

Artiphoria

Need to pay

Advanced

algorithms and

deep learning

Various-style

VTuber

Easy to use

Aigreem

Limited free version

AI technology for

generating images

Prompt-based

generation

Interface-friendly, time-

saving, and efficiency
AI Art Generator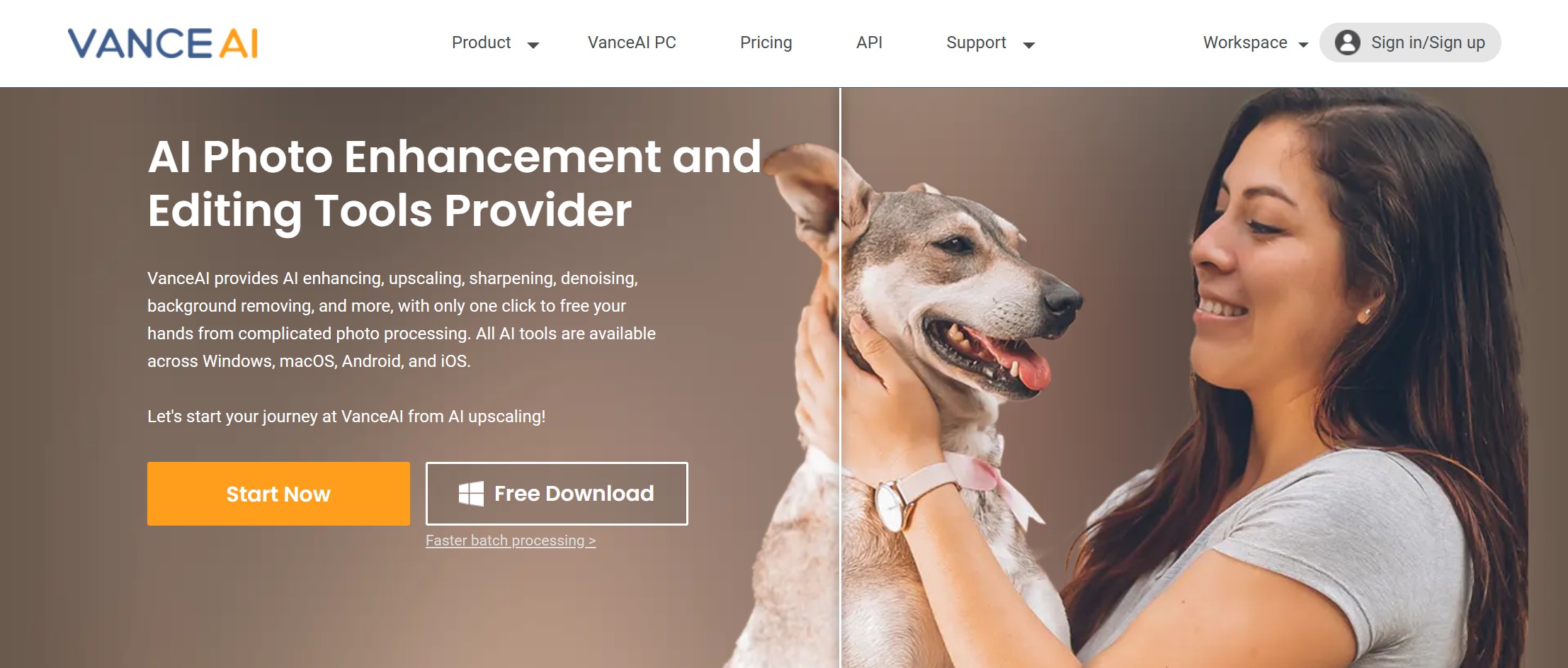 VanceAI leverages advanced algorithms like neural networks and deep learning to analyze your prompts and reference images and apply various artistic styles and effects to them. You can choose from a range of pre-defined styles, or even create your own custom VTuber by adjusting the various parameters, which makes it a special Vtuber maker.
Pros:
Easy to use

Variety of styles

Adjustable size
Cons:
Neural love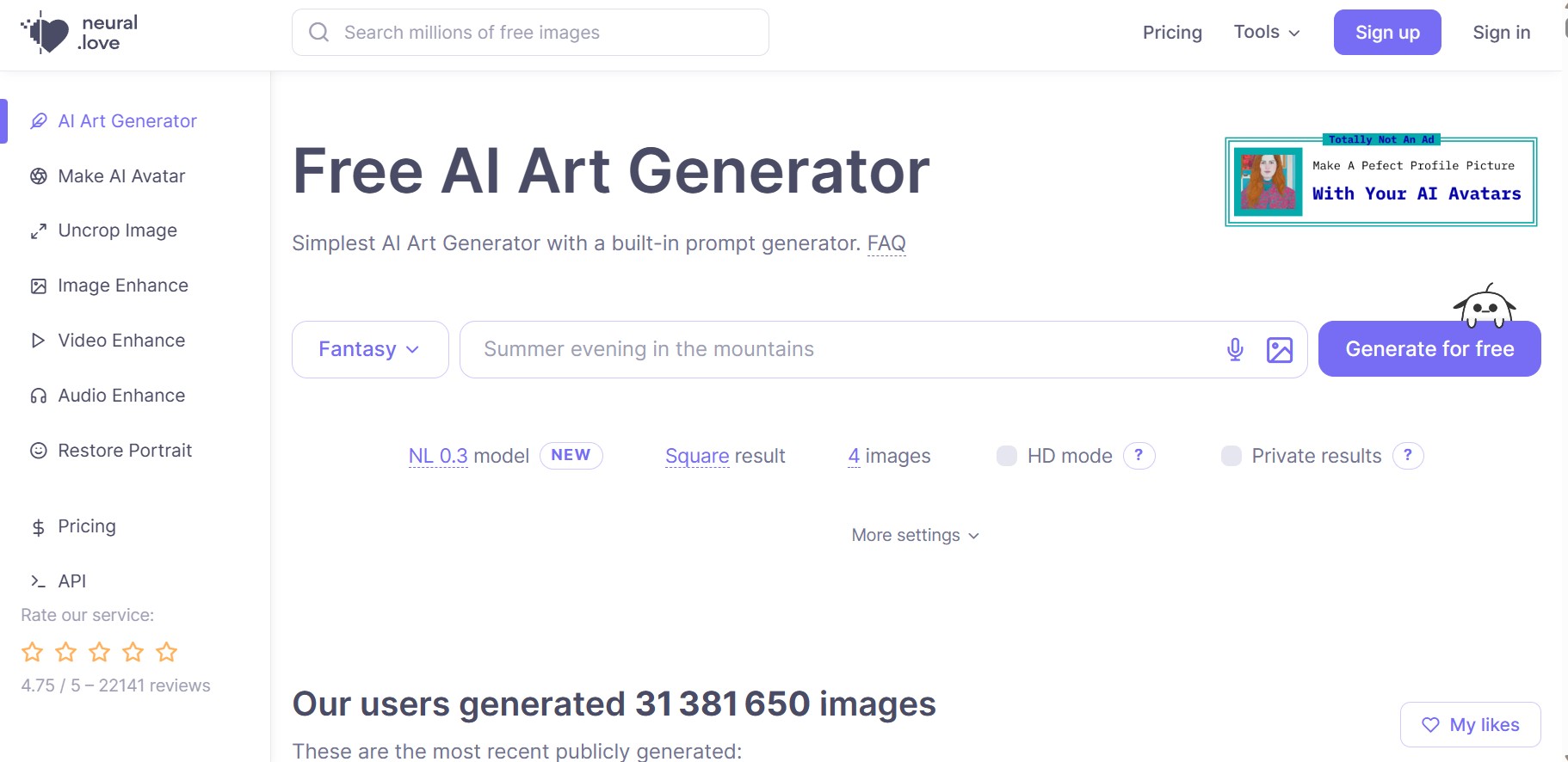 Neural Love is an online platform that features an artwork generator with AI. It utilizes artificial intelligence algorithms to create unique and captivating artworks. The website, neural. Love provides users with the opportunity to explore their creative potential making it a special Vtuber maker online.
Pros:
Accessibility and User-Friendliness
Cons:
Limited Customization

Need to pay
Hotpot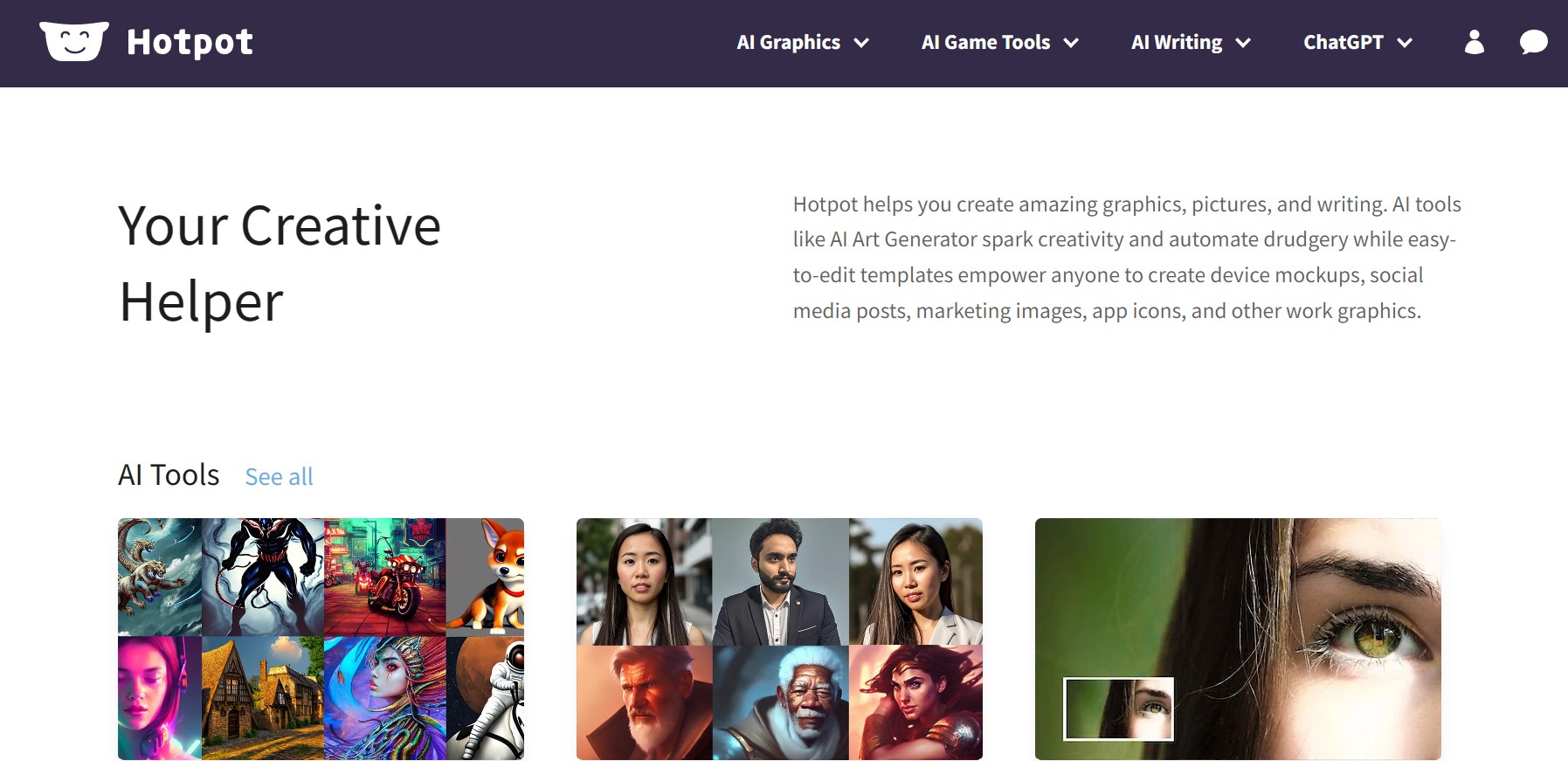 Hotpot is an AI-powered image generator developed by Hotpot.ai. It utilizes advanced deep learning techniques to create unique and visually appealing artworks based on user input. By combining user-specified parameters and AI algorithms, Hotpot aims to generate custom art pieces, including the VTuber maker function.
Pros:
Speed and convenience

Variety of styles
Cons:
Yodayo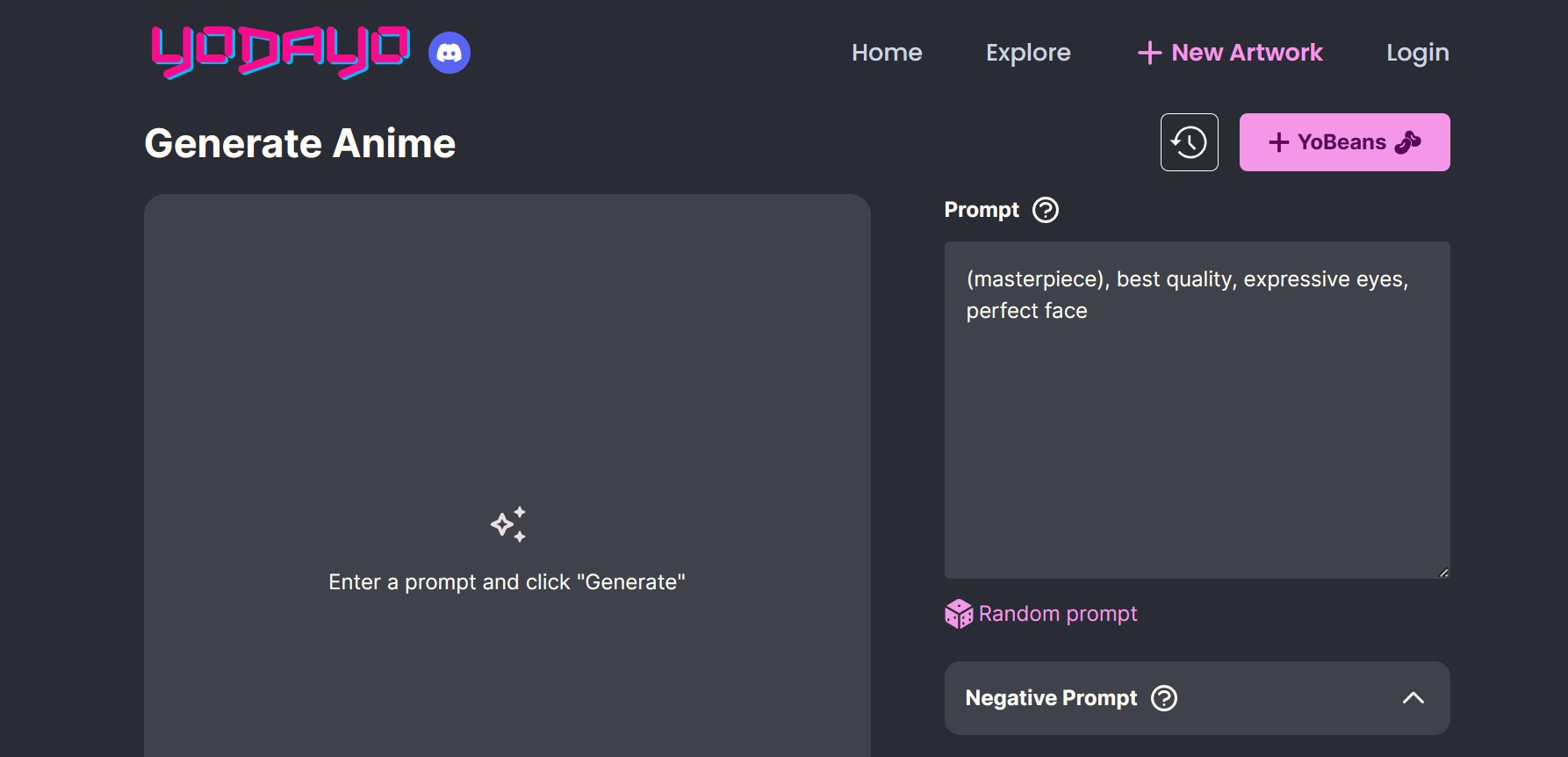 Yodayo is an AI art platform for those who need a VTuber maker online and anime fans. Users can explore AI-generated anime art, find the best prompts, create beautiful VTubers with it, and share it on their social circle!
Pros:
Easy to use

Friendly to anime lovers
Cons:
Artiphoria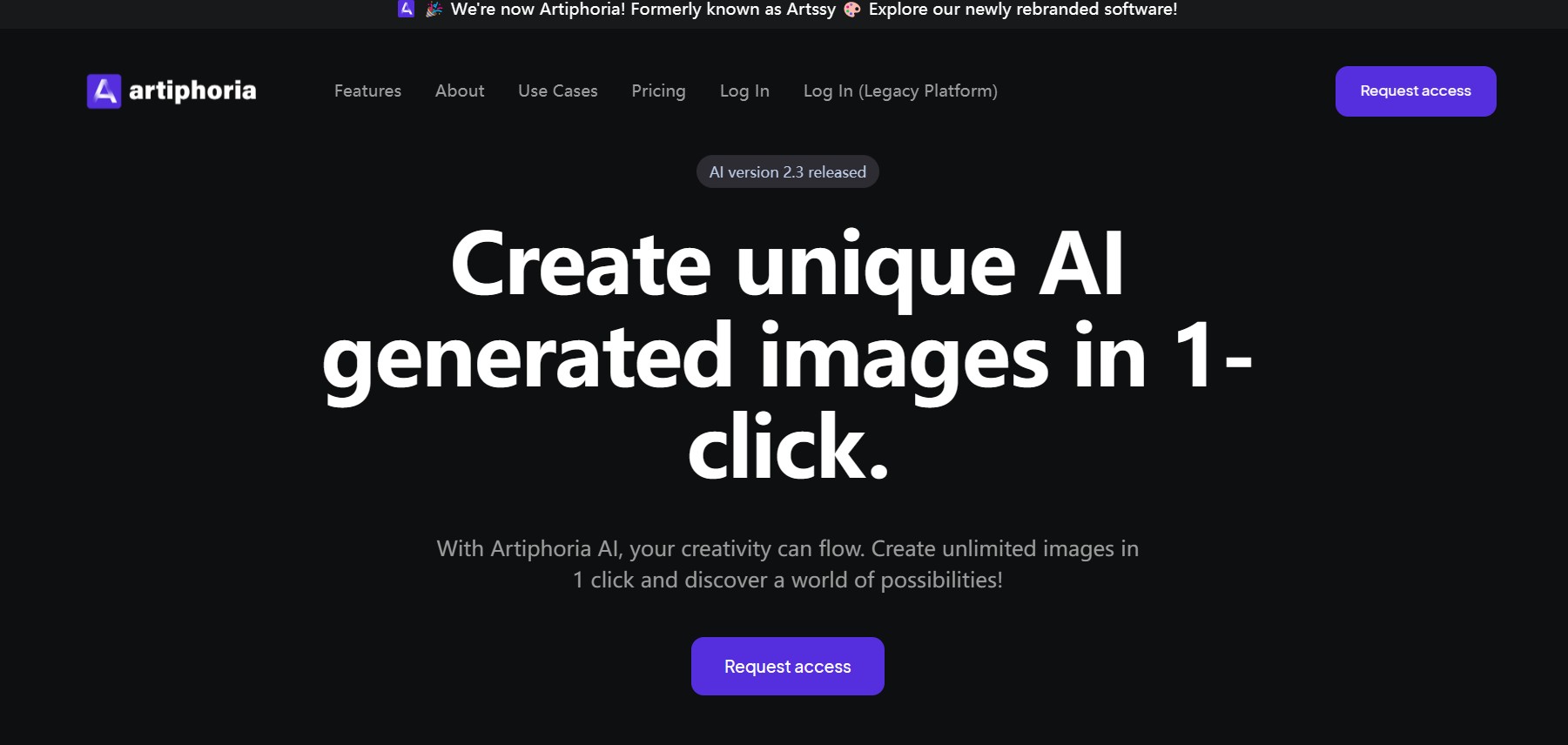 Artiphoria is an online platform that offers artificial intelligence (AI)-generated artwork. It leverages advanced algorithms and deep learning techniques to create unique pieces of art. It also can generate various-style VTuber for users.
Pros:
Wide variety of art

Easy to use
Cons:
Aigreem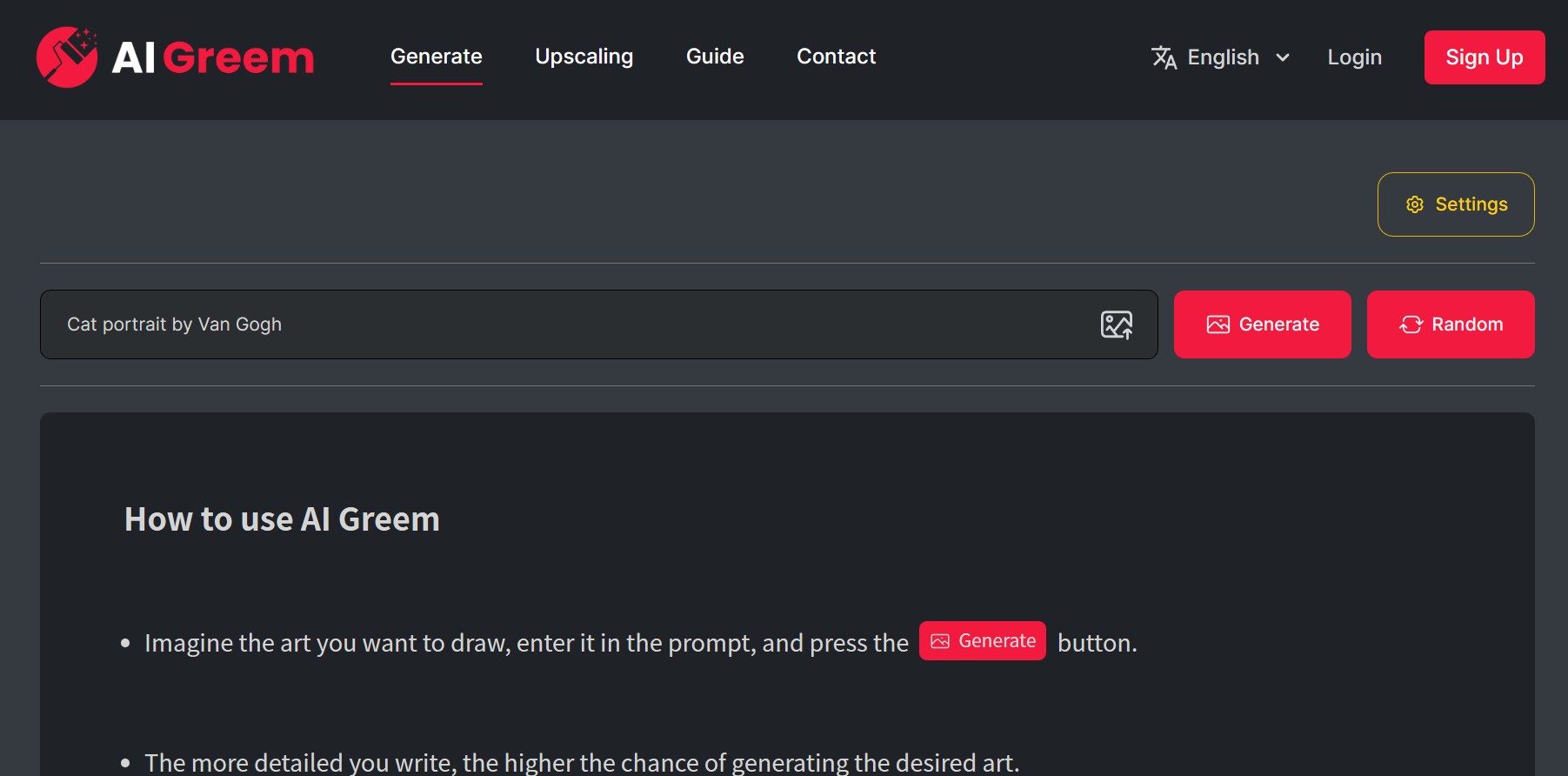 Aigreem is a tool that generates images through AI technology. Just imagine the VTuber you want to create, enter it in the prompt, and press the Generate button. The premise is that the more detailed the prompts you enter, the more perfect the generated VTuber will be perfect!
Pros:
interface-friendly

Time-saving and efficiency
Cons:
Need more detailed prompts
Conclusion
The emergence of VTuber makers has benefited more people. Whether it provides more job opportunities and opportunities to express oneself or entertain everyone's life, AI has produced an increasingly important impact on our lives. If you are unemployed or eager to express yourself and like to socialize, you can try VTuber generators. This will not only enhance your self-confidence but also make you closer to the trend and become a social expert.
Whether it is the VanceAI Art generator or the five alternatives we provide for you, you can choose to generate a unique VTuber online that suits your own style according to your preferences.