Have you taken a selfie today? Today, no matter what age, everyone likes to take selfies, which have become a great way to express our mood. As AI comes into our lives, the ai generated selfie has become a hot topic. AI selfies generator providing a variety of styles makes people start to indulge in AI art selfies. Are you keeping up with the trend? Have you tried using an AI Art Generator as an ai selfie generator?
In short, AI selfie generators make ai art selfies through superior AI technology and deep-learning algorithms, which make the ai selfie generator nowadays can be cyberpunk style, painting style, anime style, and so on. If you don't know what the AI selfie generator can do and how to use it, then follow this guide to learn more about it before you experience the AI generator selfie.
How Is Everyone Making Those AI Selfies?
In fact, the styles of AI selfie generators are diverse, and each type is uniquely attractive. In addition, you can use the ai generator selfie in various scenes. Apart from that, there comes some fancy AI Portrait Generator, making fancy selfies at a fast speed. Get to know more about it.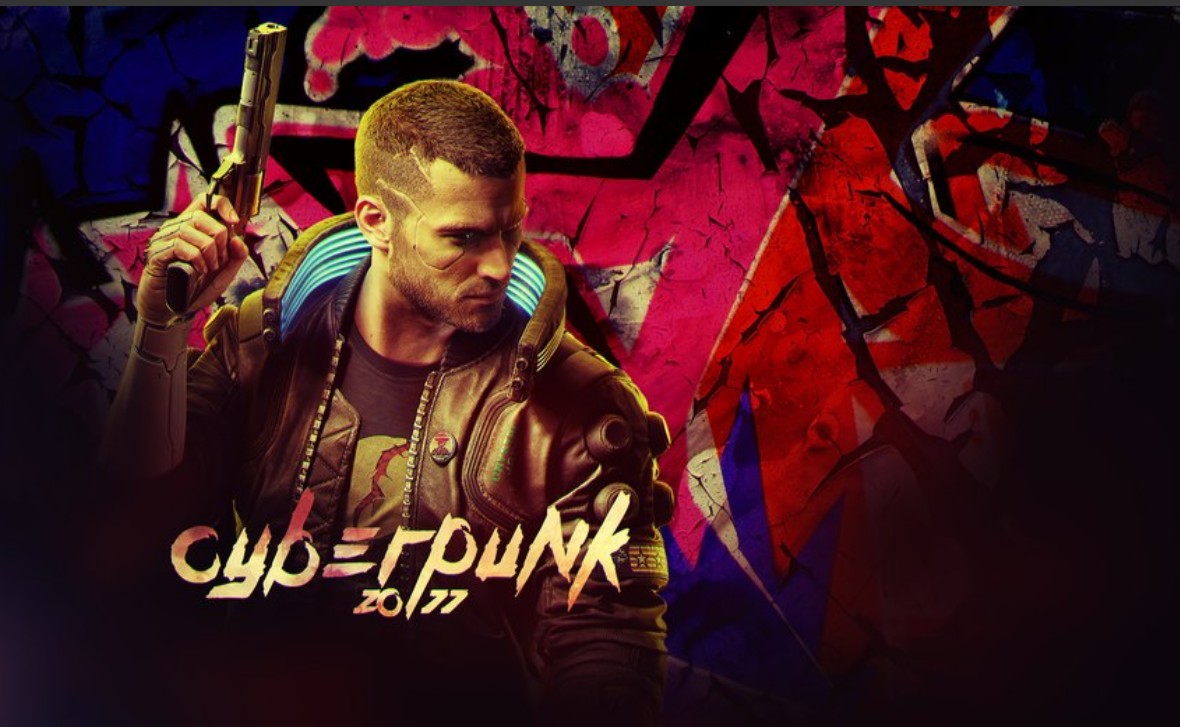 Cyberpunk 2077 Selfies
"Cyberpunk 2077" is an action role-playing game developed by CD Projekt and released on December 10, 2020. With the popularity of this game, Cyberpunk 2077 has also become a trendy form of ai art selfie. The passion and dynamics it presents make many people love games like the Cyberpunk 2077 Selfies style. You can try on this AI generator selfie style easily through some free AI selfie generators.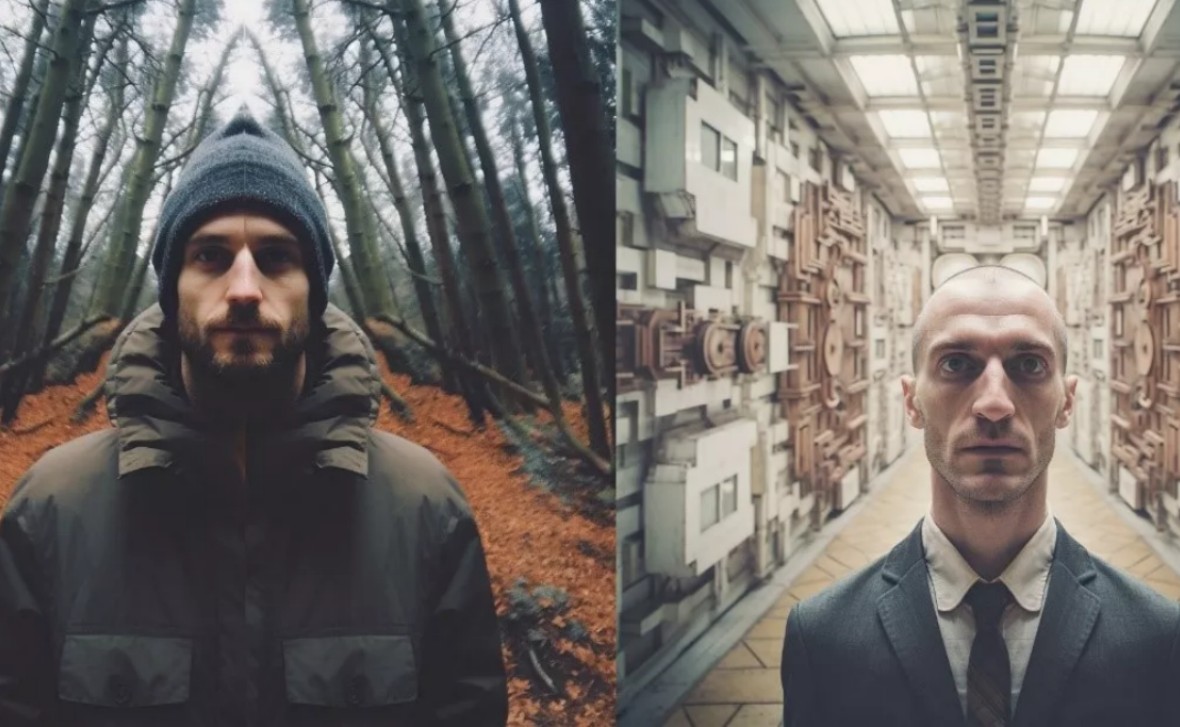 Selfie Symmetry
Facial symmetry has been shown to have an effect on ratings of attractiveness on human faces. It is kind of like a way to show AI art selfie attitude through Selfie Symmetry. Selfie Symmetry also has a wide application in movie settings, like ''The Grand Budapest Hotel''. Use AI selfie generators to try to see your own selfie symmetry!More interestingly, there are also some popular Vtuber Maker which use similar technology. Try it if you like.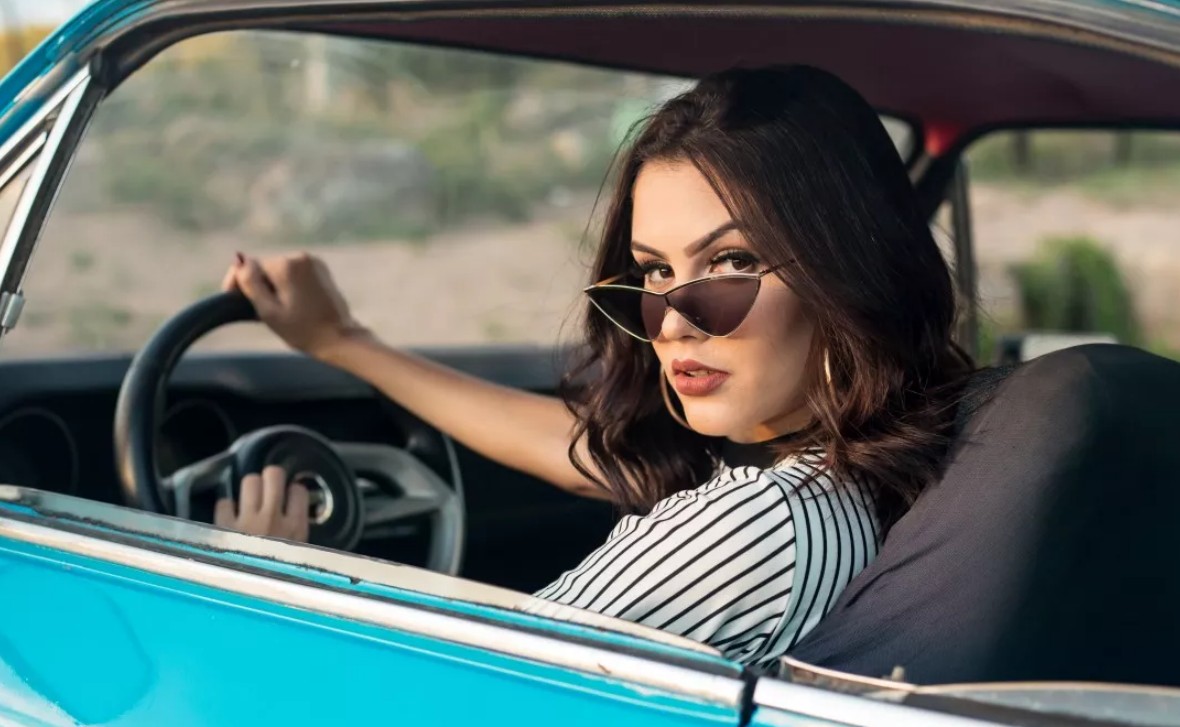 Car Selfies
If you find making other selfies difficult, it's an easy way to make Car Selfies, all you need is to sit in a car. Car selfies have great popularity on social media platforms. But how to stand out from the crowd of car selfies, then be sure to try some AI selfie generators. An AI selfie generator can help you generate a selfie in diverse styles, like changing your face in car selfies into cartoon style. Besides that, you can also choose some text-to-image tools to generate Car Selfies that may not exist at all, this kind of AI art selfie may help to get more likes on social media.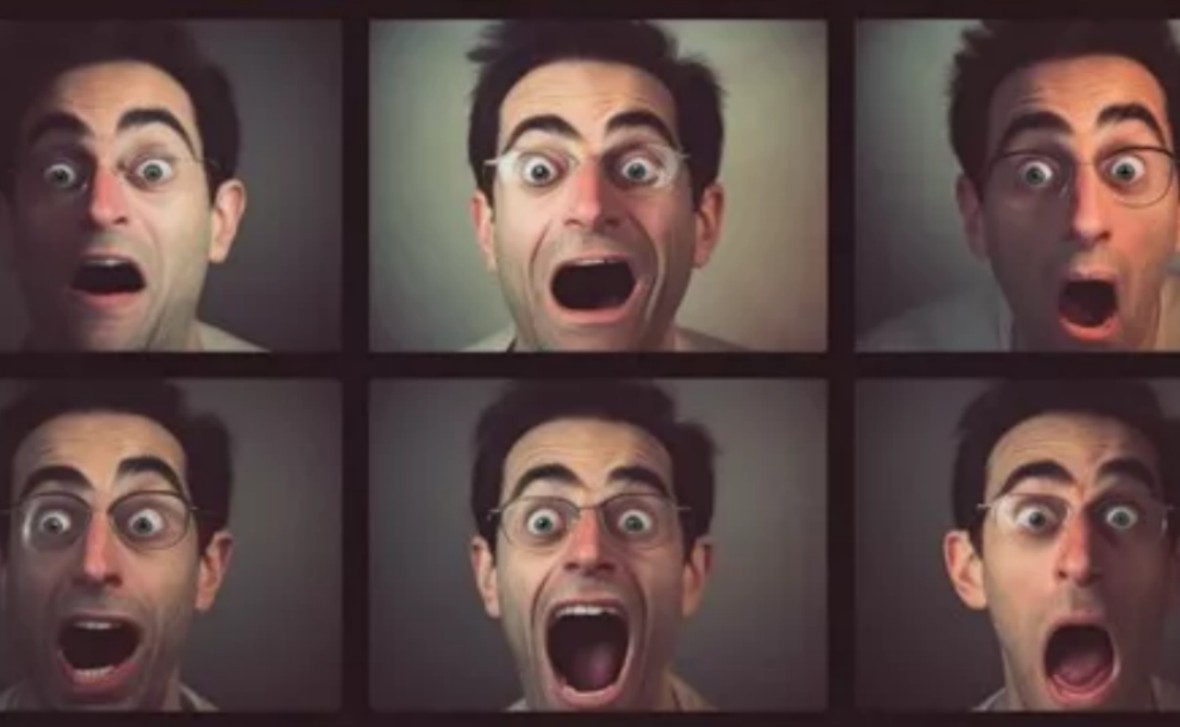 Funny Selfies
If you get bored with the traditional selfie AI generators, you can try funny selfies with AI selfie generators using face change technology, which will make your ai art selfies more humorous and make others feel you more friendly. It seems using an AI selfie generator can help win more attractive in social media. The next step may be to find a free ai selfie generator to start your trial. So many ai selfie generators support making funny selfies, read more to know them. Besides that, more people also seem to be interested in AI Face Generator. You can know more from the link.
How To Make An AI Selfie With VanceAI Tools?
VanceAI has many tools that can help you generate unique AI selfies. The following will introduce Toongineer cartoonizer, Vance AI Art generator and Vansportrait.
Toongineer Cartoonizer
1. Enter Toongineer Cartoonizer, then "Upload Image". Or you can click it from the official page of VanceAI.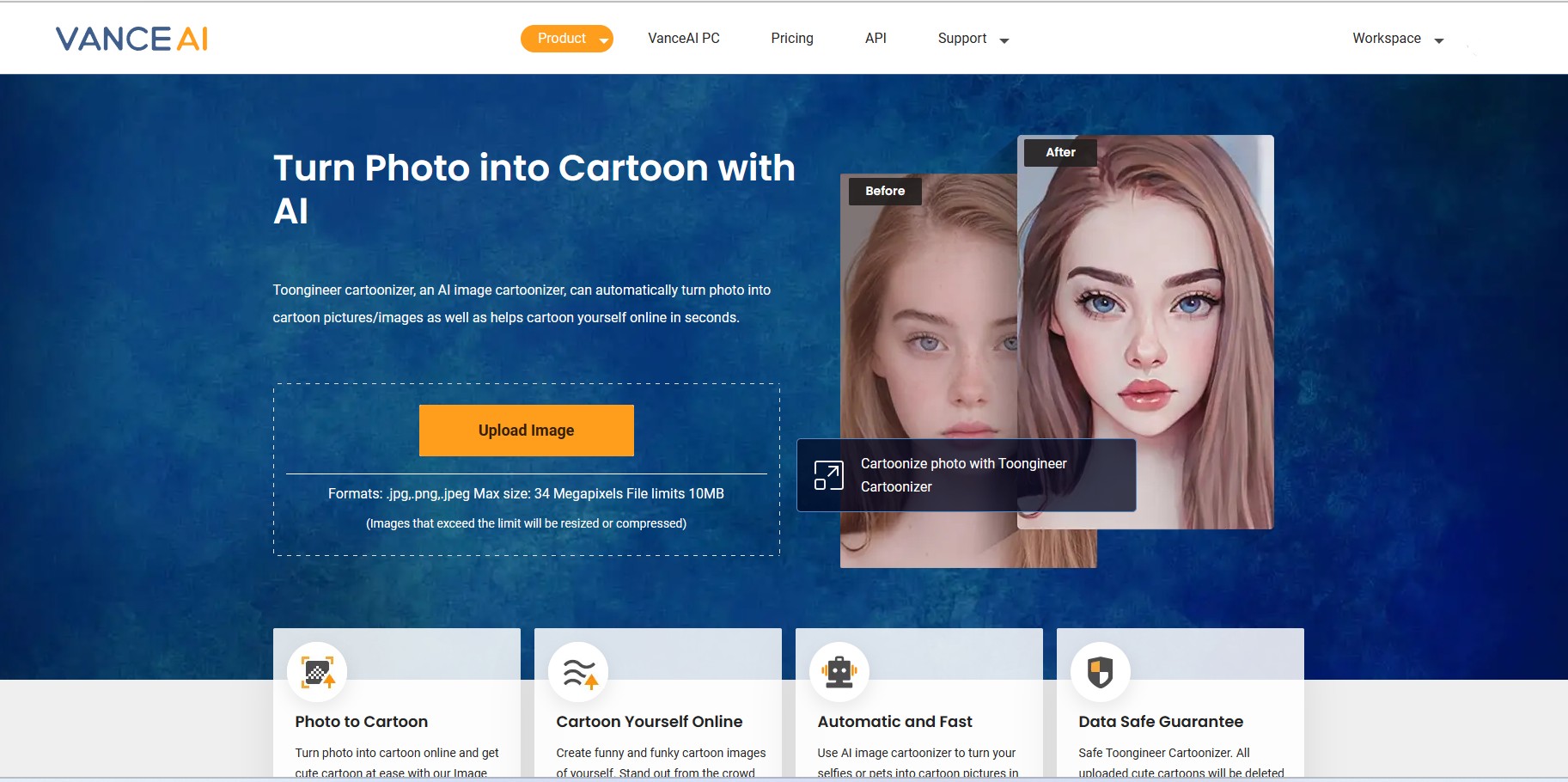 2. Enter the workspace after uploading an image. There are also Cartoon style and Sketch style for you choose.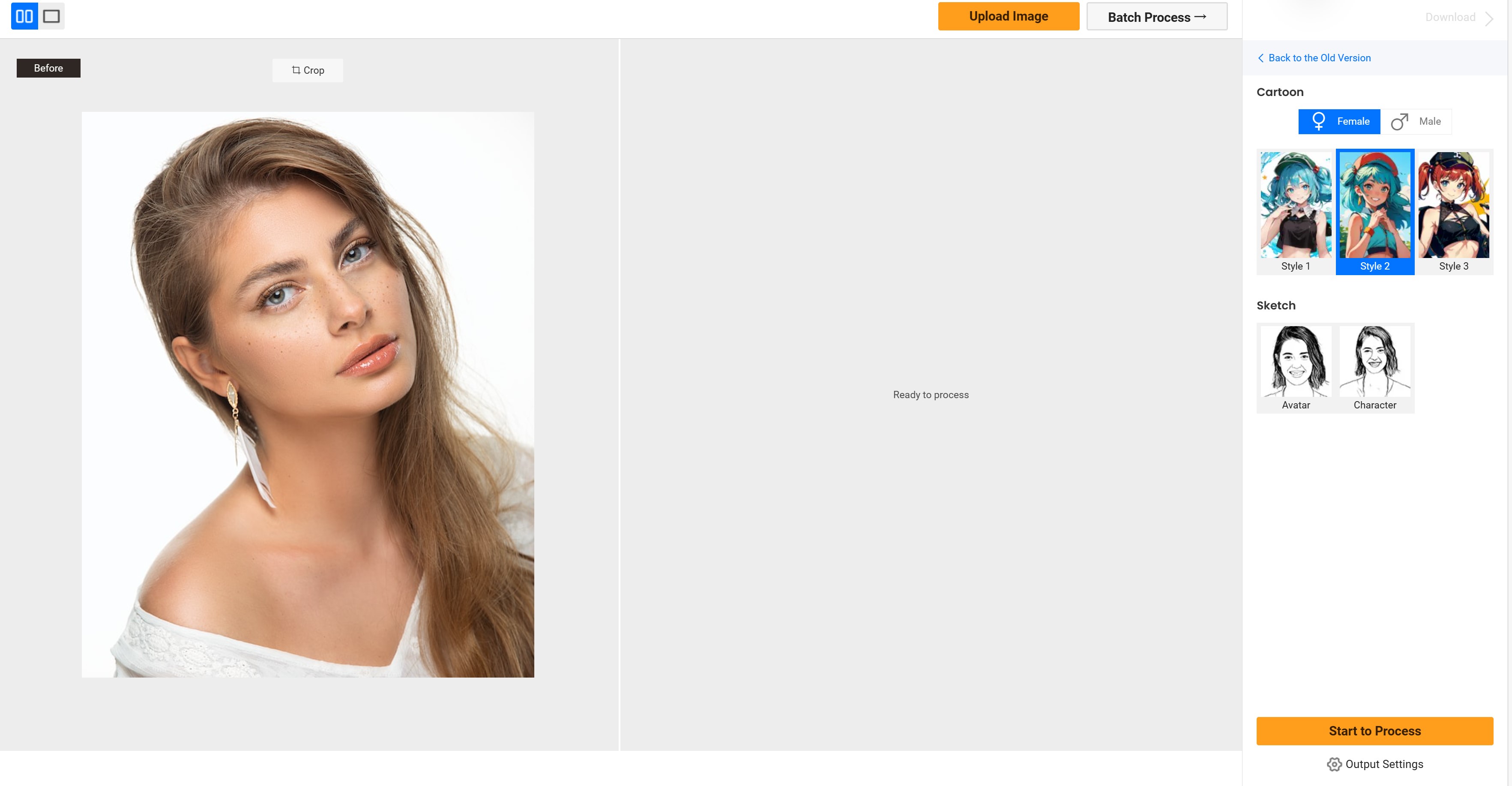 3. You can preview and download your satisfied AI generated selfie. Read the guide of AI Cartoon Generator to know more details.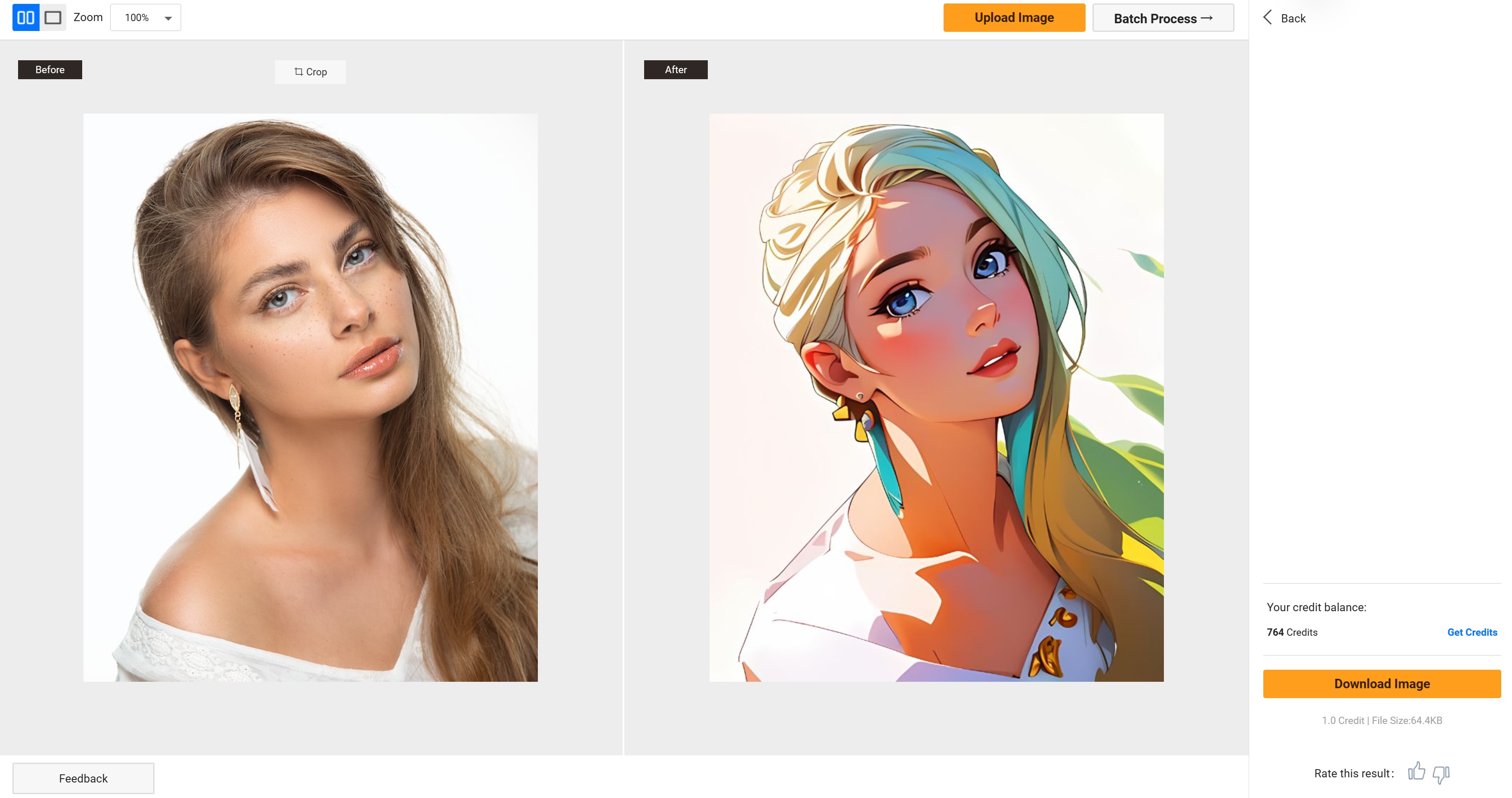 VanceAI Art Generator
1. This is an easy AI selfie generator. Click AI Image Generator, or you can enter VanceAI first, then choose AI Art Generator from the menu.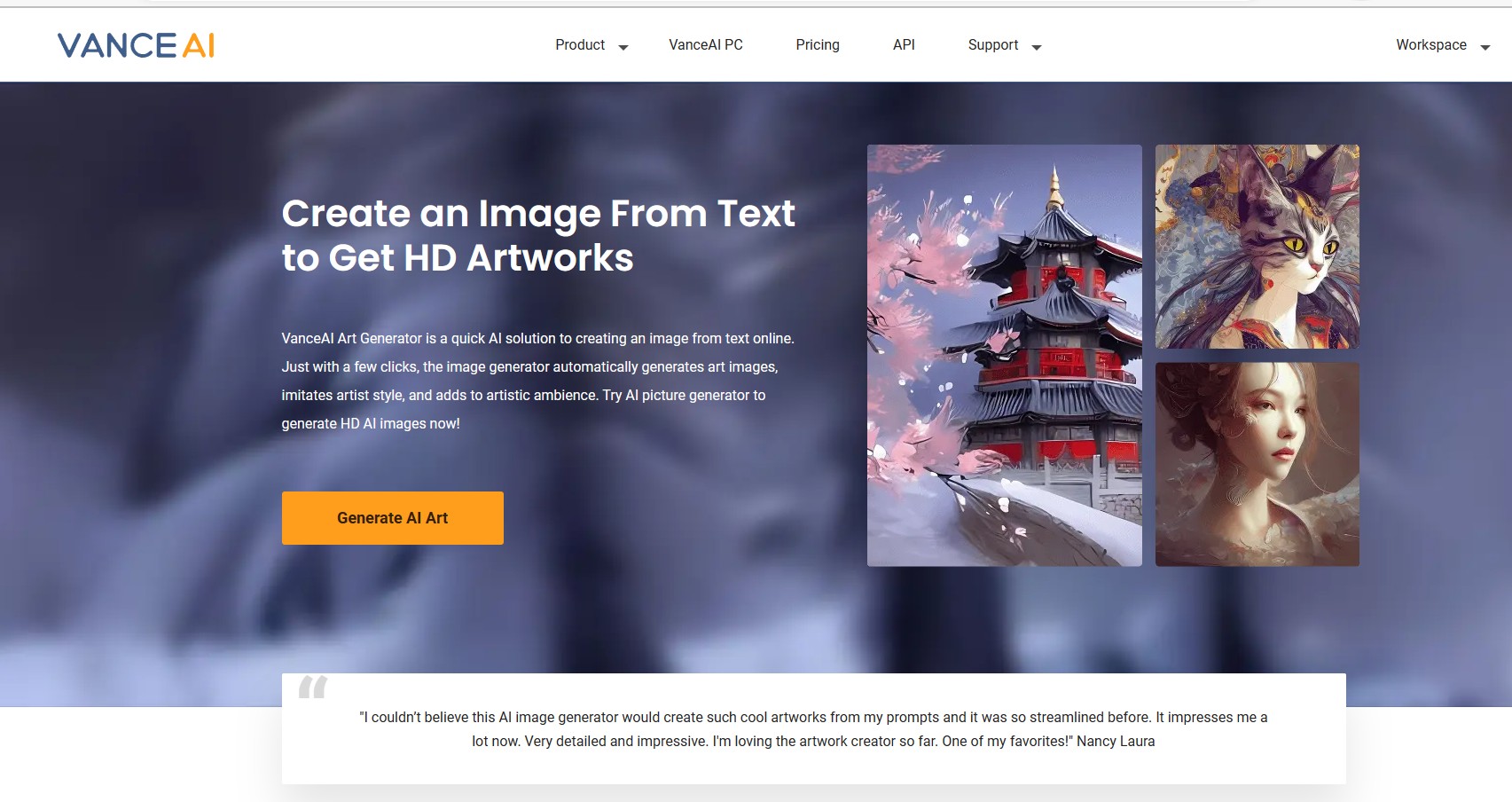 2. In the workspace. Enter the keywords you want for the art and select the style of it.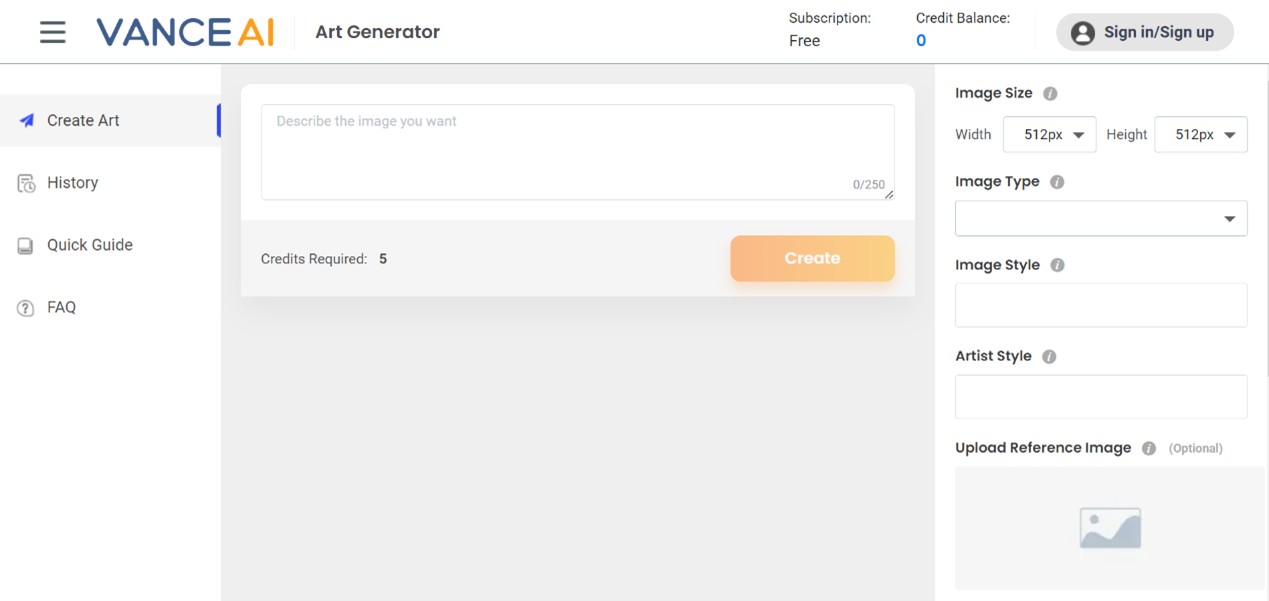 3. Finally, the AI generated selfie has been finished. You can download your satisfying AI selfies.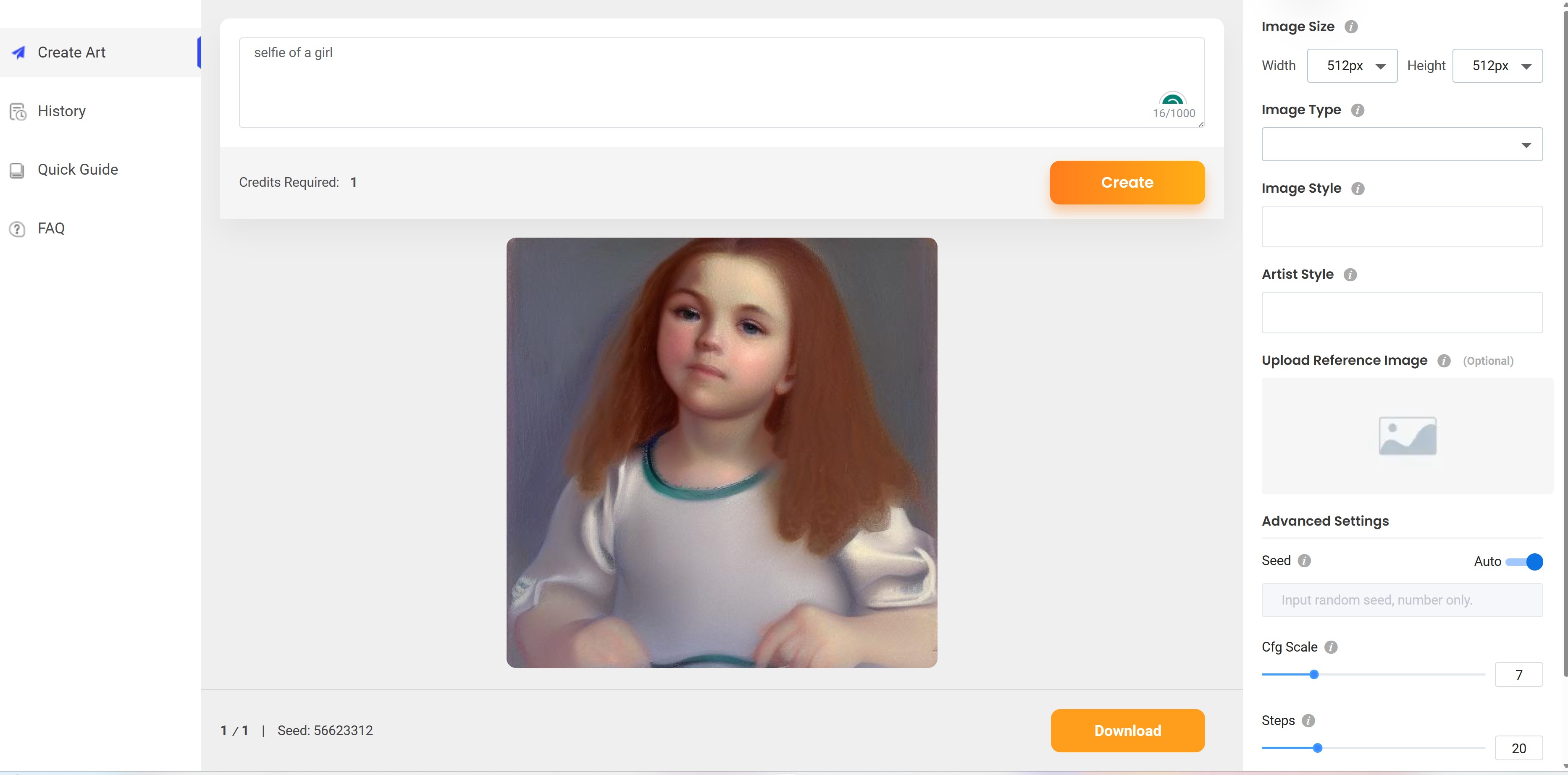 VansPortrait
1. Enter VansPortrait, then "Upload Image" to upload the selfie you want to turn to line drawing.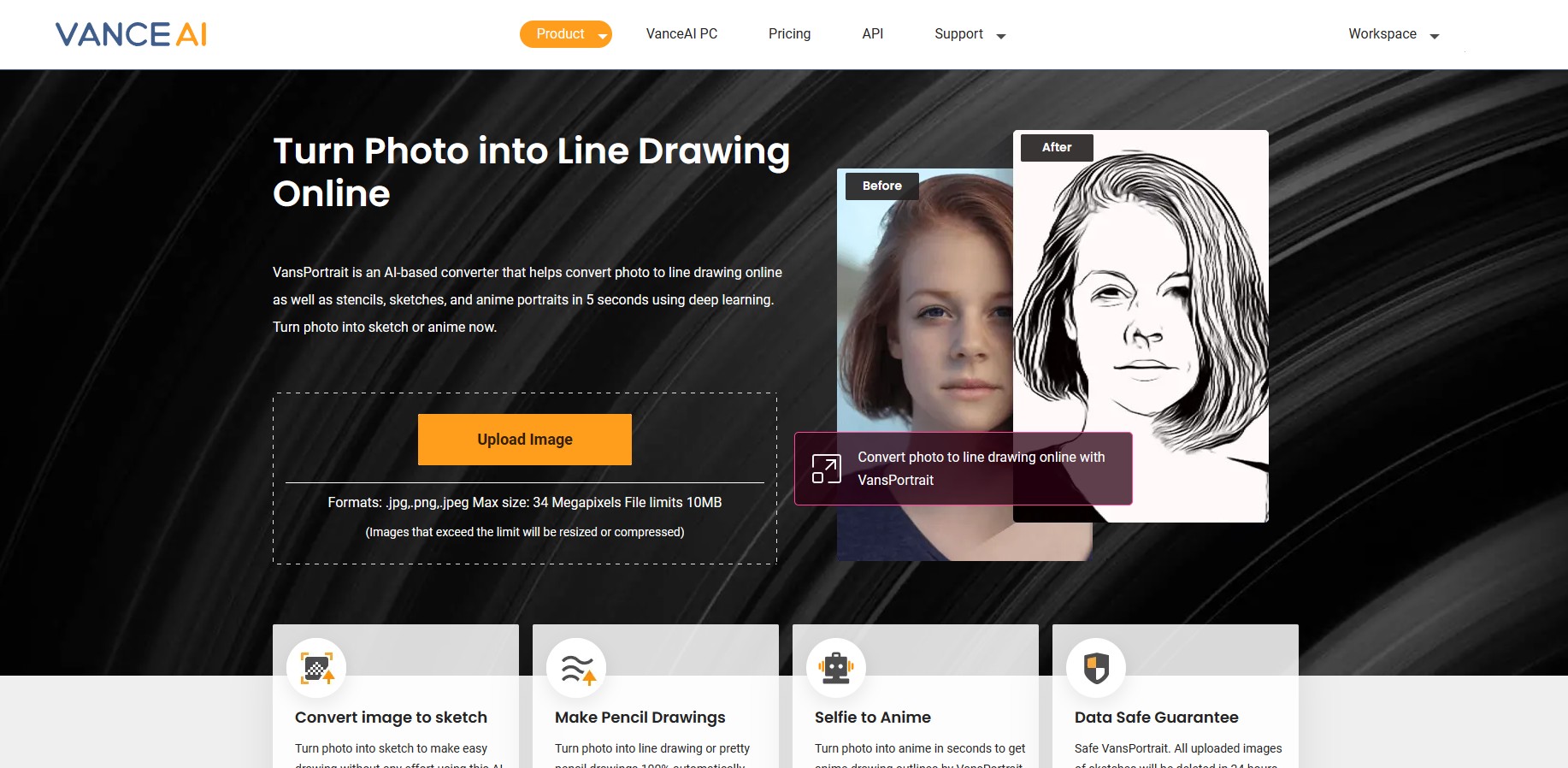 2. Enter the workspace and choose how you want your selfie to be used, avatar style or character style.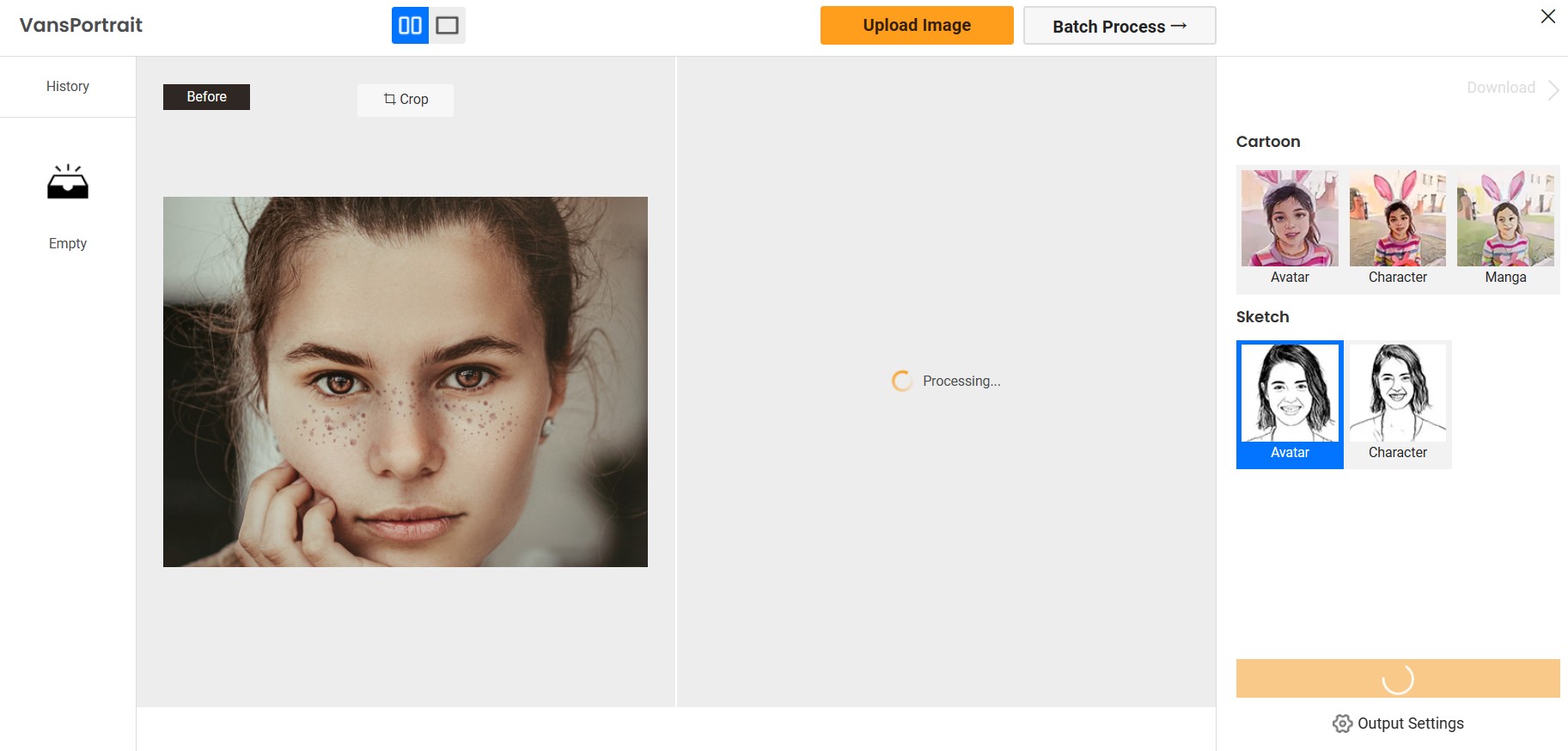 3. Finally, preview and download your AI art selfie.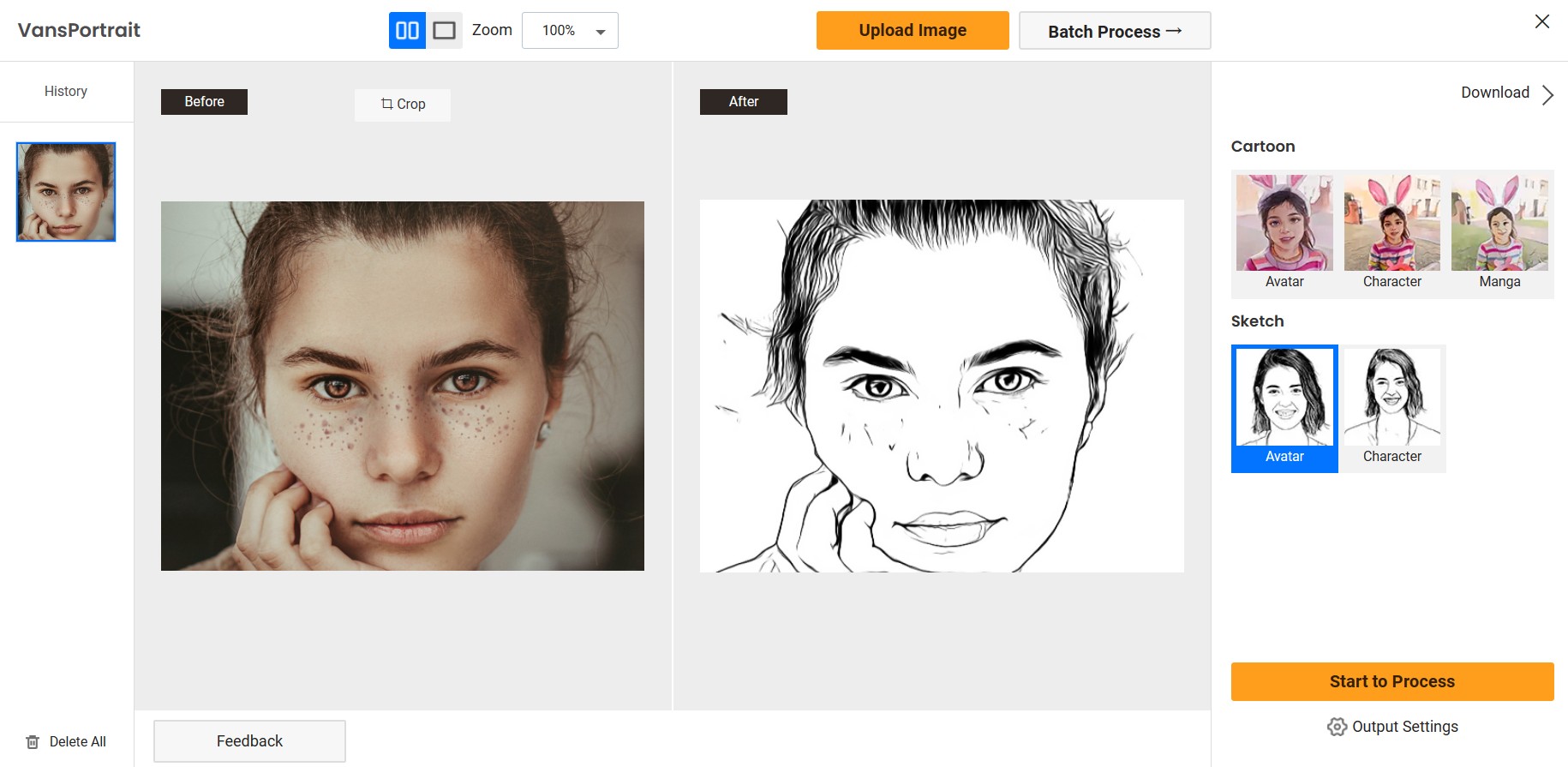 5 Best AI Selfie App Or Online Alternatives to VanceAI
Product

Name

Price Plan

Quality

Comments

Features Options

Support

Device

User

Friendly

Fotor

Free version

available, Pro plan

starting at

$8.99/month

Efficiency and time-

saving

Diverse range of

photo editing tools,

AI selfie generator

Web-based

⭐⭐⭐⭐

Facetune

Free version

available, Pro plan

starting at

$3.99/month

User-friendly

interface, Powerful

editing capabilities

Mobile photo-editing

application, AI selfie

generator

Mobile

⭐⭐⭐⭐

Snapbar

Custom pricing,

contact Snapbar for

details

Fast-moving

Virtual and hybrid

event photo booth

provider, Selfies

online and in-person

Web-based

⭐⭐⭐

Portrait AI

Free version

available, Premium

plan starting at

$9.99/month

User-Friendly

Interface, Realistic

and High-Quality

Results

Transform

photographs into

stunning portraits, AI

art selfies

Web-based

⭐⭐⭐⭐

ProfilePict

ure.AI

Free version

available, Premium

plans starting at

$2.99/month

Time and Cost

Efficiency, Diverse

and Customizable

Options

Generate realistic and

customizable profile

pictures

Web-based

⭐⭐⭐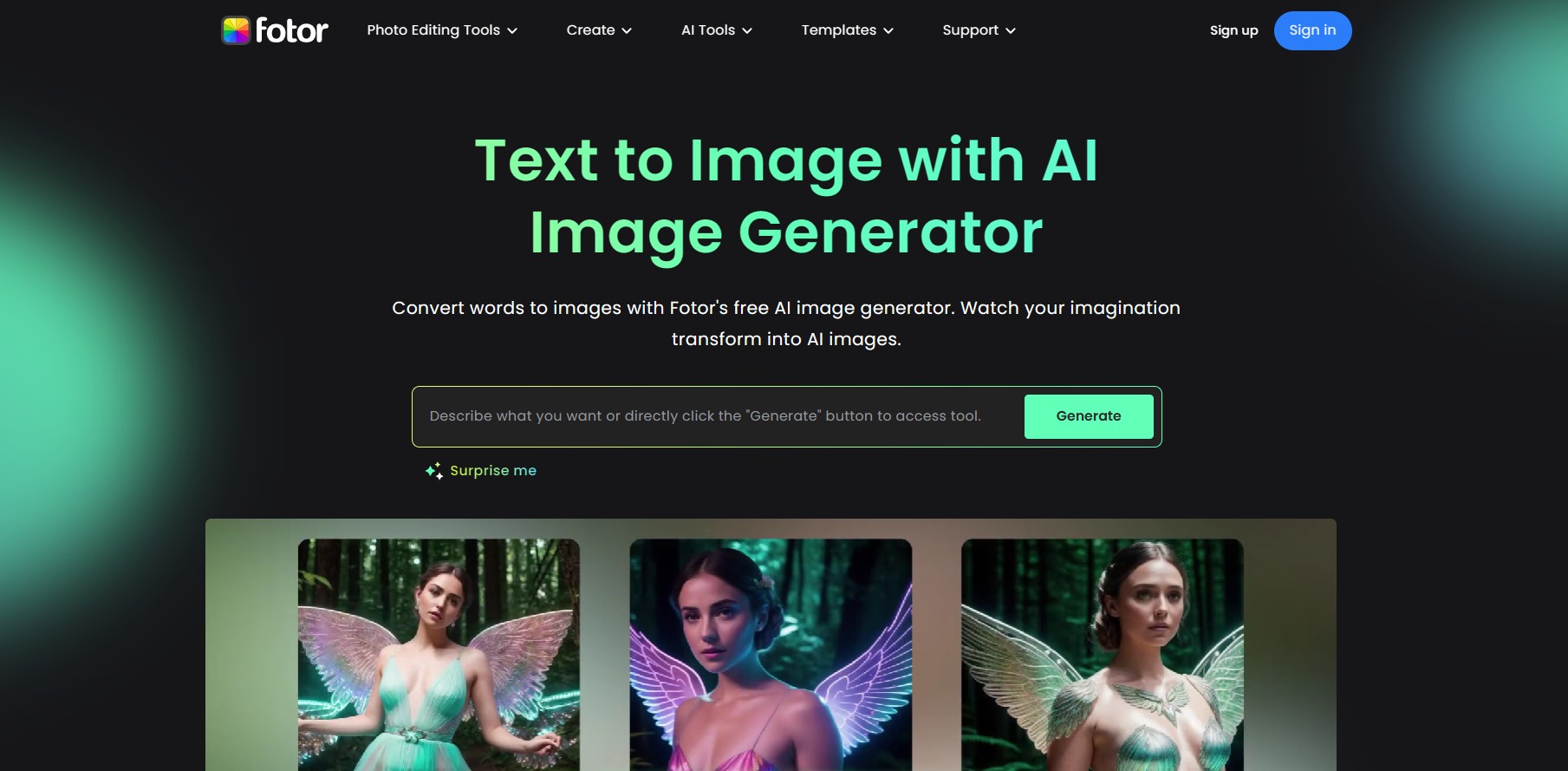 Fotor is a web-based platform that provides a diverse range of photo editing tools to its users. Moreover, it has the ability to produce stunning ai selfies using cutting-edge machine learning algorithms. This exceptional feature offers a plethora of styles for users to select from and ensures the production of top-notch quality images based on the text inputs provided by them.
Pros:
Efficiency and time-saving
provides a range of customization options
Cons:
Facetune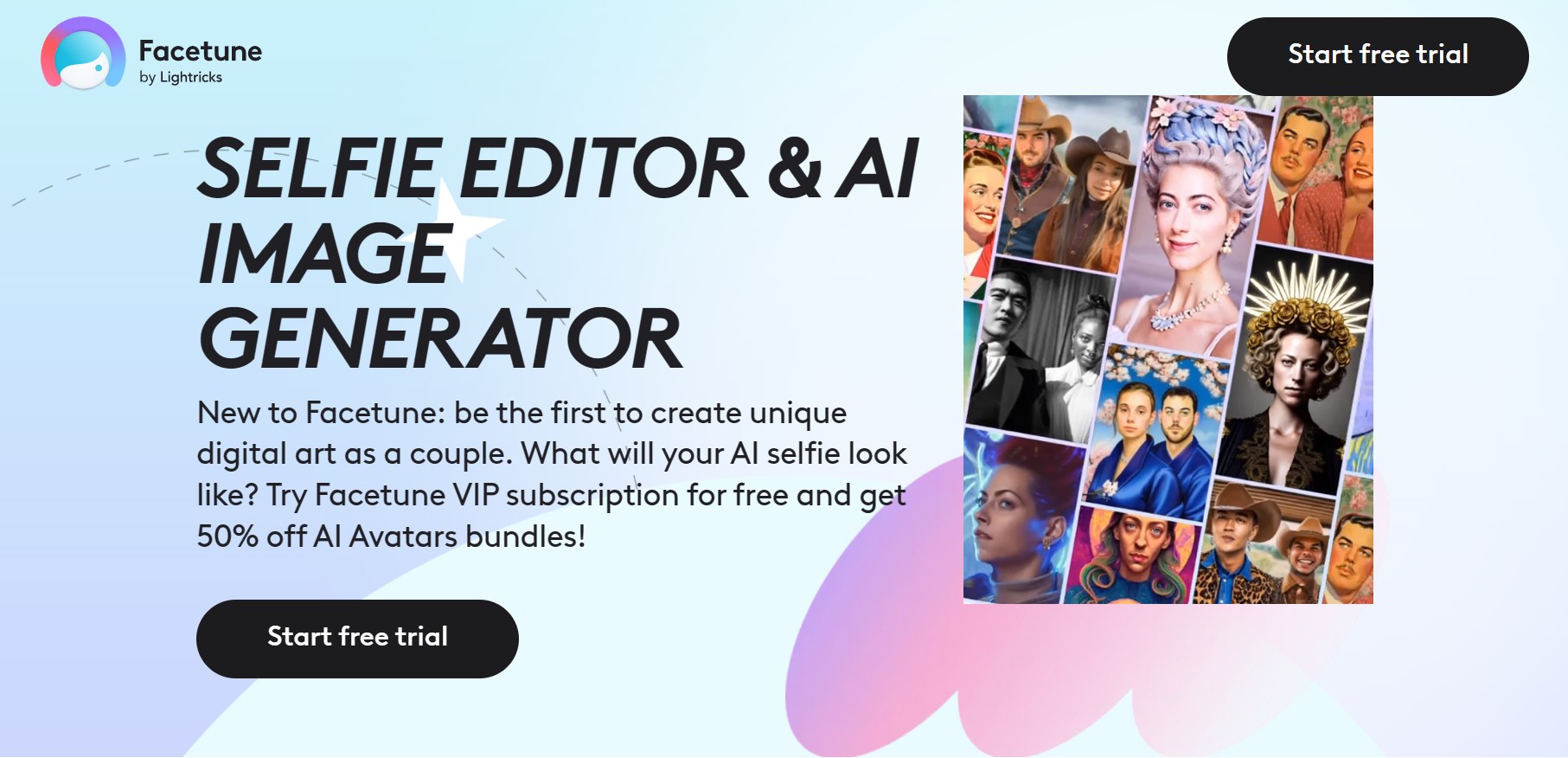 Facetune is a popular mobile photo-editing application designed to enhance and retouch selfies and portraits. It is also a free AI selfie generator. It offers a wide range of features and tools to help users achieve a desired appearance. You also can obtain a satisfying AI selfie there.
Pros:
User-friendly interface
Powerful editing capabilities
Cons:
Cost and limited features
Snapbar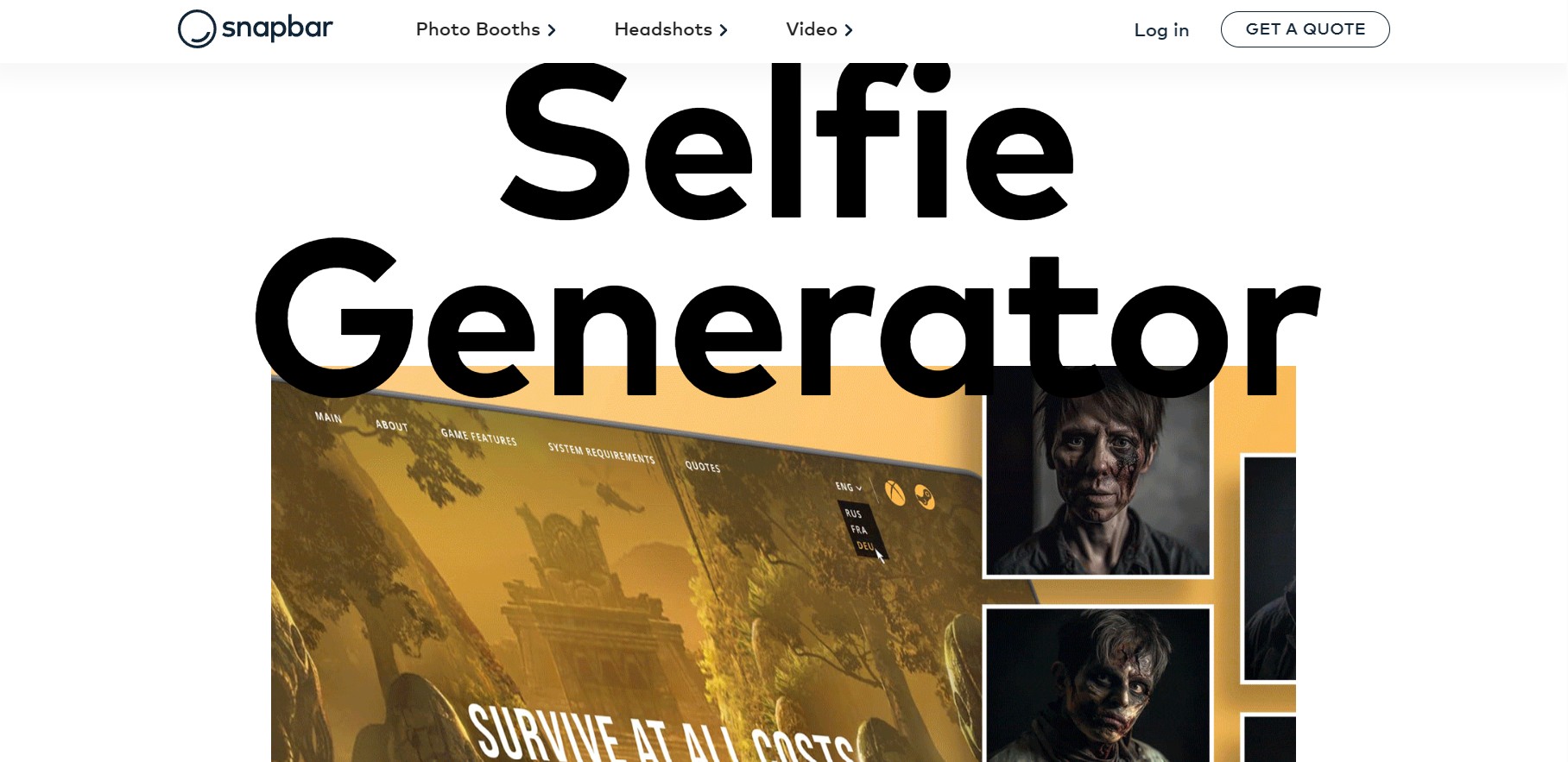 Snapbar is a virtual and hybrid event photo booth provider. Your audience will be able to take selfies online and in person, both of which will appear in the same event photo gallery and photo mosaic.
Pros:
Fast-moving
Facilitate teamwork
Cons:
Cost and limited features
Portrait AI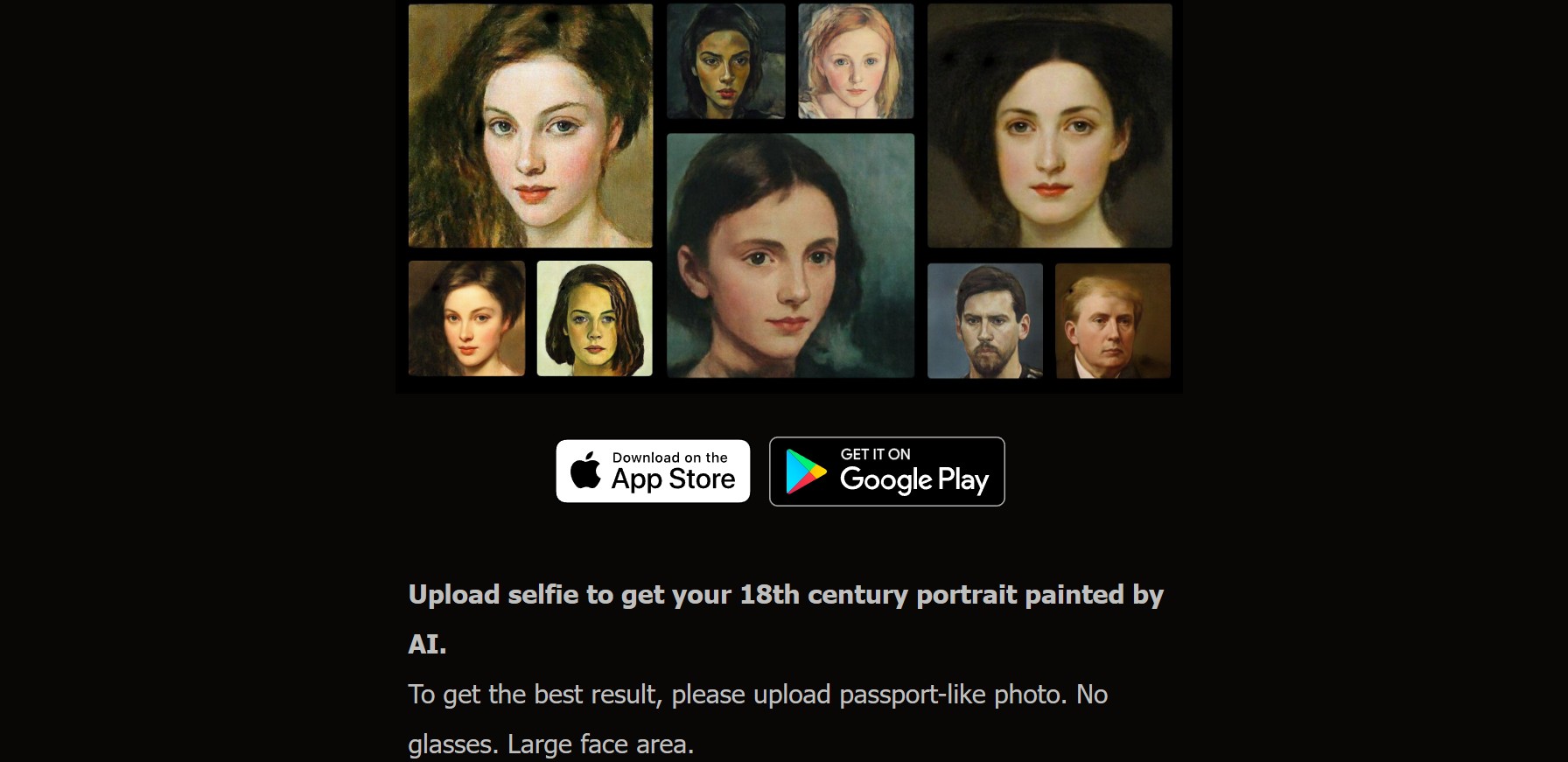 Portrait AI is an online platform that utilizes artificial intelligence to transform simple photographs into stunning, realistic portraits or AI art selfies. With its advanced algorithms and machine learning techniques, this free AI selfie generator can generate lifelike digital artworks that mimic traditional hand-drawn or painted selfies.
Pros:
User-Friendly Interface
Realistic and High-Quality Results
Cons:
Many features not available online
ProfilePicture.AI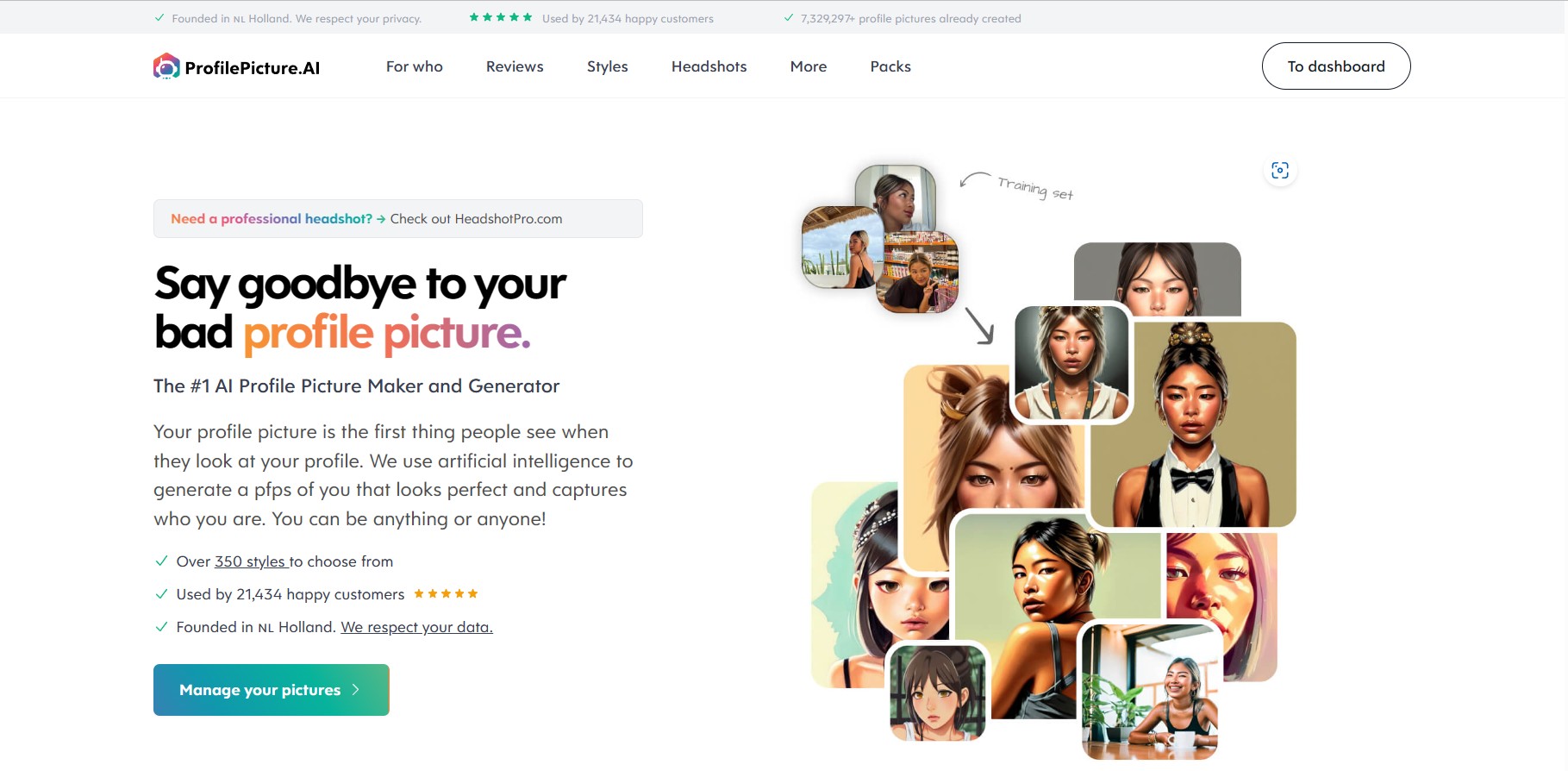 ProfilePicture.AI is an online platform that utilizes artificial intelligence (AI) to generate realistic and customizable profile pictures. By leveraging advanced algorithms, it allows users to create unique selfies, enhancing their online presence and personal branding.
Pros:
Time and Cost Efficiency
Diverse and Customizable Options
Cons:
Ethical and Privacy Concerns