There will undoubtedly be occasions when you need to crop your avatars to eliminate any unneeded information or to remove the black bars that appear on the edges of the picture. Below are various free avatar croppers software/tools that will help you quickly crop an avatar. Continue reading and selecting your favorite avatars croppers; we'll also provide you with thorough instructions on how to use these avatars croppers to crop avatars, especially some of whom can also help you enhance photo quality. There are no restrictions on using any free avatars cropping tools in this post.
Best 10 Avatar Croppers List
VanceAI offers you various editing tools, including VanceAI Image Cropper which allows you to crop an image online for free in a matter of seconds. Upload one or more photographs that you wish to crop and click "Add to cart." Custom or preset ratios may be selected. Utilize our free image cropper to begin quickly and easily cropping your photos.

Besides, with an AI image upscaler from VanceAI, you can increase the resolution of an image by 800 percent while maintaining or improving image quality and make photo hd. Increase the size of tiny photos for FREE online. There are a variety of scales available, ranging from 2x to 4x to 6x and even 8x. VanceAI Image Upscaler is a strong image upscaler that uses a convolutional neural network to enhance the size of images. Printing, banners, eCommerce, presentations, and other uses benefit from transforming low-quality photos into larger and higher-resolution versions.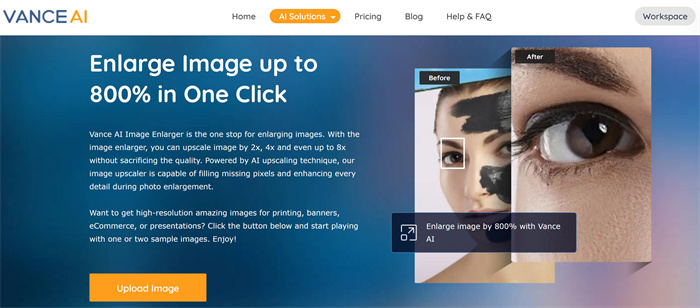 Pros:
Also allows you to do further enhancement with other photo enhancer tools from VanceAI
Deliver high-quality results.
Easy and free to use
Cons:
Requires a subscription for the use of more AI features.
Doesn't support the one-click application of other AI features.
VanceAI PC is full-featured desktop software developed by VanceAI that lets you instantly process local photos in bulk with more customization options, which will significantly simplify your workflow and boost your productivity. Free Download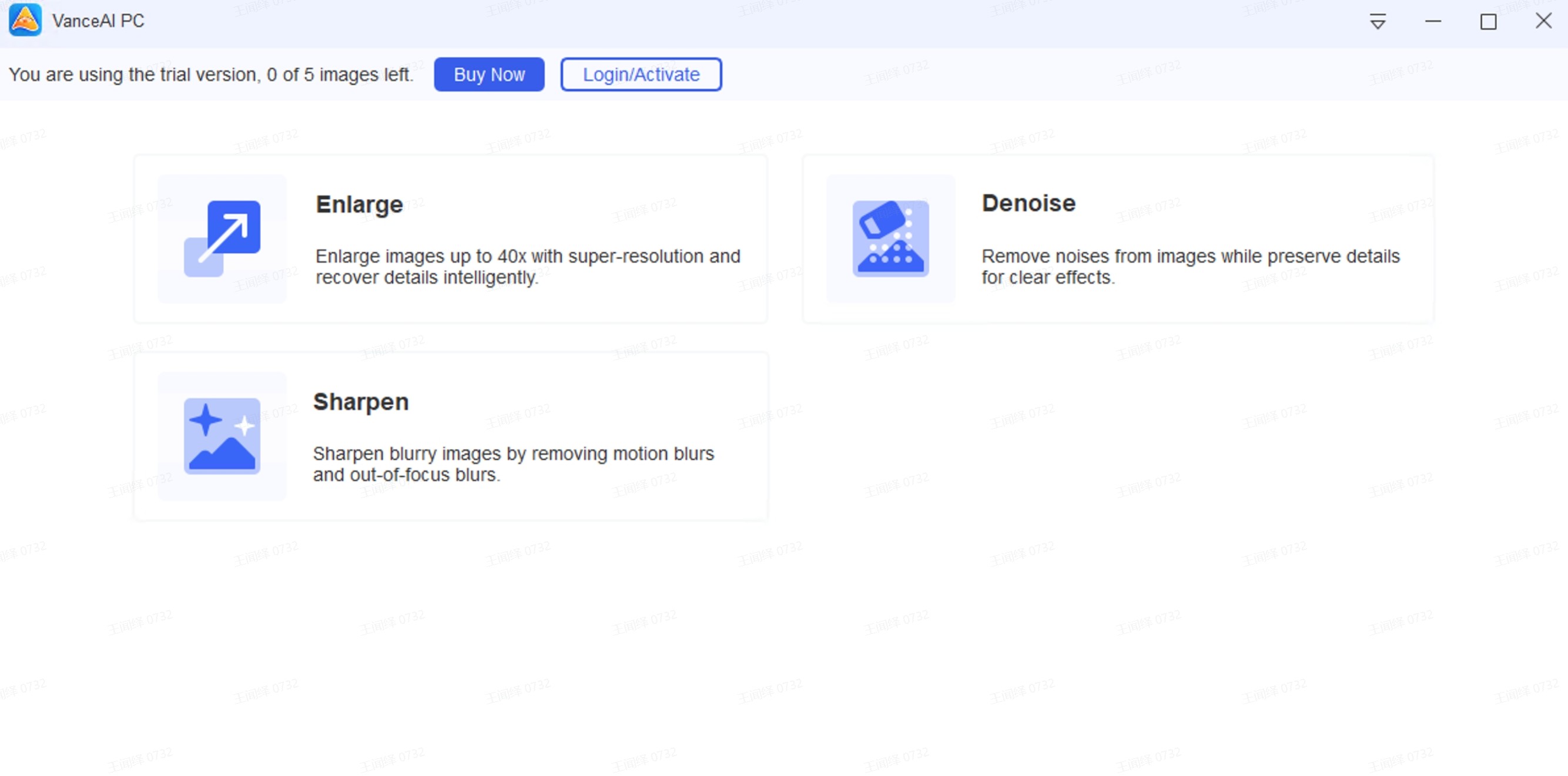 2. Online resize image
It is a new tool that crops and adjusts avatar photographs to make them the ideal size and shape for Discord. It is currently in beta. This product has been under development for over a year by the firm behind it, Online Resize Image. It was developed specifically for use on Facebook and other social networking platforms. Users must first download and install the Avatar cropper to upload and crop avatars. This may be pretty beneficial for folks who always capture screenshots of their avatars. Avatar cropper is also helpful in creating avatars that are the proper size for use on Discord and other social networking platforms.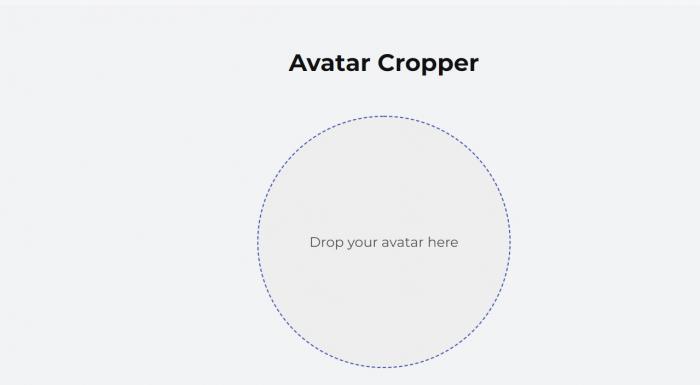 Pros
crops and adjusts avatar photographs.
Developed specifically for use on Facebook and other social networking platforms.
Cons
Profile pictures should be 128 x 128 pixels, but Discord will crop them if they are more significant than that.
3. Avatar Cropper
This program was created exclusively to crop avatars. It is entirely free to use and has simple features to understand. The UI is straightforward to use. Every time you want to import photographs, you have to click on the + sign. Cropping numbers may also be entered to get the correct area during cropping. The options allow you to change the format of the avatar data exported. Last but not least, the render button may be used to get a smooth avatar effect. Pros
Cons
4. Discord Avatar Simulator
There is a limit to the number of avatar tests that can be performed inside Discord, so they decided to develop this application to imitate the avatar and keep them from being cut. Then all you have to do is submit the picture to Discord with the precise cut.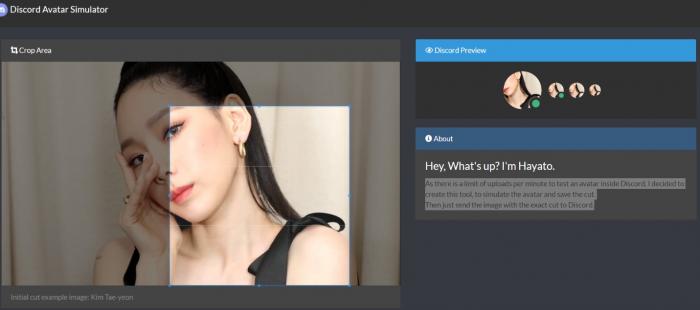 Pros
Amazing functionality.
Good quality.
Cons
Also read: How to Crop a Screenshot on MAC?
5. Safeimagekit
The safeimagekit.com discord image resizer provides a variety of options for resizing an image that has been submitted for modification. The key features are as follows:
The ability to create many copies of a picture in various categories.
Make individual adjustments to each picture quality.
Changing the size of a picture concerning its width is another option.
Reducing the size of a picture concerning its height is another option.
Complete resizing of the picture as well as downloading it
You may edit the photographs and then download the ones you choose or all of the image categories.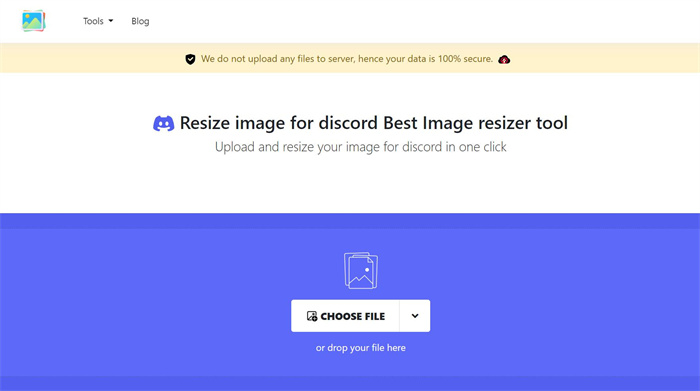 Pros
a variety of options for resizing an image.
Individual adjustments to each picture quality.
Cons
Does not currently provide any preview of the sections of the uploaded image.
6. Place it
Placeit.net delivers a very different experience in avatar cropping tools because it has a highly diversified user interface to work on. Avatar cropping tool online assures that many files are downloaded across different platforms, except maintaining the image's quality and originality intact and unchanged. A list of supported languages is provided by placeit.net, which allows you to develop an avatar in seconds and run it on whatever platform you want.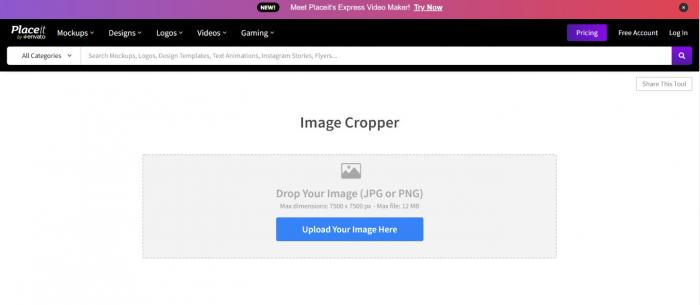 Pros
the highly diversified user interface to work.
Maintaining the image's quality.
Cons
Sign up required for using it.
7. Promo.com
Being a current online image editor means that users get a highly professional experience when working with photographs. You can easily use it as an online file editor since it has a straightforward design combined with various features. In addition to pre-built designs, promo.com provides its customers with all of the required editing tools for customizing the picture they upload. However, it is not advised for novices due to the complexity of the framework. Following your registration on the site, you must go through the procedures to learn how it may be used in cropping an avatar.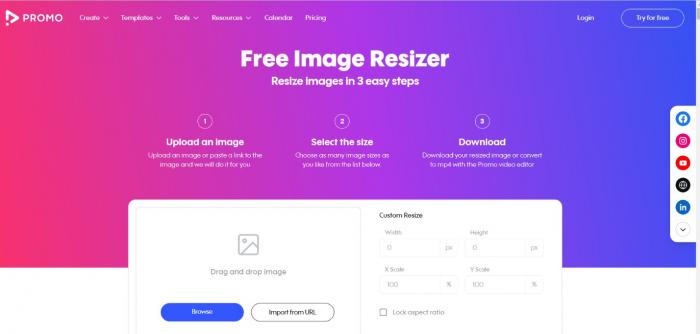 Pros
Highly professional experience
Cons
8. Picresize
Picresize.com, a well-known website for its user-friendly layout, converts the size of your avatar into the amounts you specify with simplicity. It has established a strong name in the industry as an online avatar cropping tool with editing capabilities. With a restriction on the size of the files uploaded.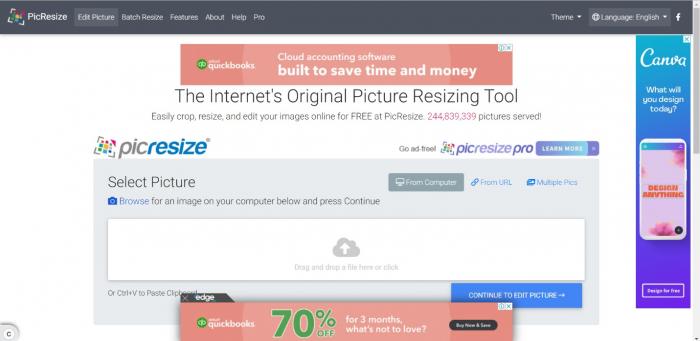 Pros
Simple to use.
Attractive UI design.
Cons
restriction on the size of the files uploaded.
9. Adobe Creative Cloud Express
Using the picture crop tool, you may develop endless innovative methods to create a visually striking design. If you're stuck for inspiration, check out the Creative Cloud Express template collection, which has thousands of professionally created samples to help you get your creative juices flowing. Please use a pre-made design, customize it with your images and personal touch, and publish it in minutes.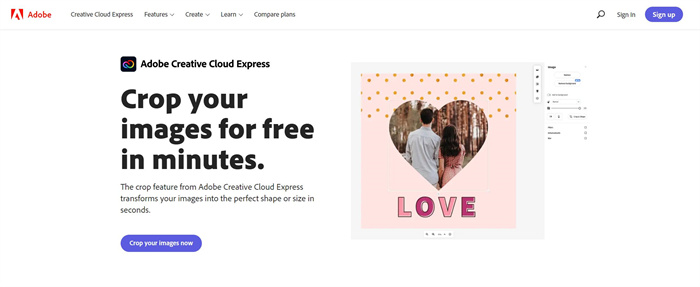 Pros
endless innovative methods
customize it with your images and personal touch.
Cons
10. Imageonline Crop Circle
What makes Imageonline different is that it allows you to crop a circle in an image. The additional feature is that we can zoom in and out, allowing us to manage the needed material of the picture simply by scrolling in and out of it. Except for round cropping, Imageonline also allows you to crop images as square.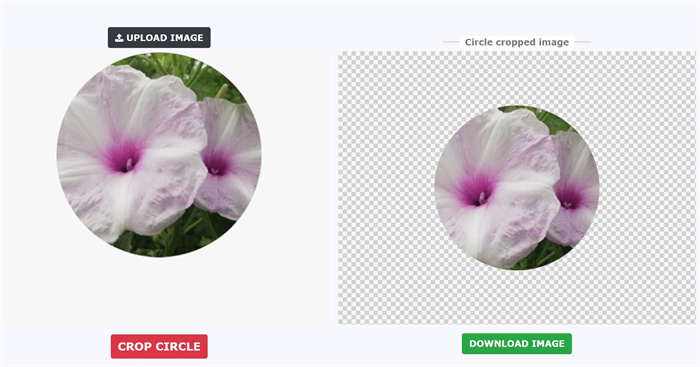 Pros:
Allows you to upload files of various formats

Easy to use with high accuracy delivery
Cons:
Doesn't display the customized values
Conclusion
When searching for a suitable online avatar cropper for your photographs, there are a few considerations that you should keep in mind before settling on the ideal solution for your business. It would be beneficial if you were confident in the experience you were looking for since it would make the choosing process much more enjoyable. With a variety of features and an extensive set of tools to work with, you can look forward to picking a platform or a online photo enhancer that will give you an experience worth your time. Study the platforms that have been offered to have a thorough grasp of how to crop an avatar utilizing these platforms.
FAQs
How to change your profile picture on Discord?
Launch the Discord desktop application or go to the Discord web application in your browser to get started. In the bottom left corner, click on the gear symbol to access the options in your user area. In the menu on the left, choose "User Profile" from the drop-down list. If you want to change your Discord avatar image, use the "Change Avatar" option from the drop-down menu.
Do you find this post helpful?
Yes
No