If you are seeking a photo editing photo helping you dehaze photos, such as recreating full details and correcting colors, this tutorial shows you practical advice about dehazing photos. You just need to proceed as follows; VanceAI Photo Dehaze, or AI Photo Dehaze will finish the rest for you.
How to use VanceAI Photo Dehaze?
Step 1: Come to the homepage of VanceAI
VanceAI is a comprehensive website boasting a variety of photo editing tools, among which VanceAI Photo Dehaze is quite popular. By clicking on VanceAI.com, you will see AI Photo Dehaze from Product on the page.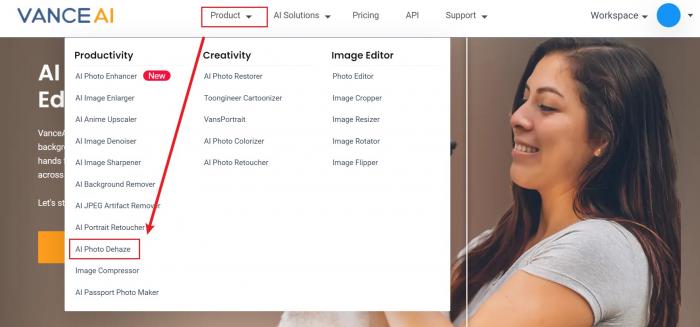 Step 2: Upload and process photo
Having seen AI Photo Dehaze on the navigation bar, you will see the product page no matter whether you choose to hit it or VanceAI Photo Dehaze. It is better to choose Upload Image afterwards.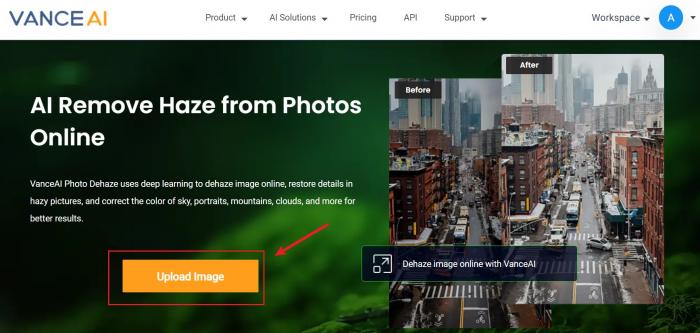 The noticeable button will lead you to the workspace below wherein Auto Color Optimization is given. It is a wise choice to read the Note before you choose the additional feature; it may cost more credit after all. All things considered, you need to hit Start to Process.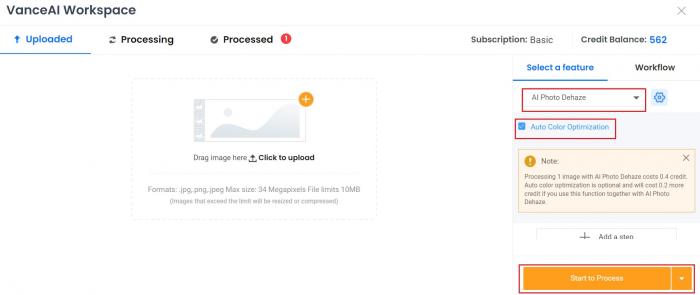 Step 3: Save photo to your device
Waiting for a few seconds, you can preview the dehazed photo. If the result is satisfying, clicking on Download Image helps you save it locally. Also read: How to Fix Hazy Image with VanceAI?

Do you find this post helpful?
Yes
No