If you want to use Gifs in your Discord server and want to do it right, then this guide on what's a good PFP for Discord will help you with everything from finding the right one to getting it into your Discord server.
We'll also be talking about why Discord PFPs are great to have, as well as how useful they can be in communicating in your channels/server. So, if you're wondering what's a good PFP for Discord or how to get them, then read on! Photo enhancer will be your nice choice if you need post image upscale.
What is discord?

Discord is a platform that feels like a mixture of Slack and Zoom with a gamer-friendly modern design. It is increasingly becoming more popular and is a favorite choice among users since it can offer professional as well as entertainment based features seamlessly. A good profile picture for Discord is something that is really catchy. One of the main reasons being that Discord profile picture icons are pretty small compared to other platforms. In most cases, users go for something fun. For example, you can show off your passion for anime through a Discord profile picture.
What is a good pfp for Discord PFP?
A profile picture (PFP) is a picture of yourself that you have created or used an image already available on Facebook. It is used as your avatar in Discord. A good pfp for Discord should be clear, not cluttered, large enough, so it doesn't look pixelated but small enough, so it still looks cute.
So here I will go through some options you can use if you don't know your options. There are three types of custom images that you can get today.
First Type: doing Google searches on custom discord gif pfp
The first type is where one user made them, they either asked someone else to do it, or they did it themselves; when someone makes these pictures, they make them because they like designing them and aren't out to make money off of other people's work.
You can easily find these images by doing Google searches on custom discord gif pfp etc., but most times, you'll have to ask around for people who make them regularly. The only way to be sure that you're getting it from their source is if they put their discord tag in there somewhere so you know if anyone copies it, then they're stealing their hard work.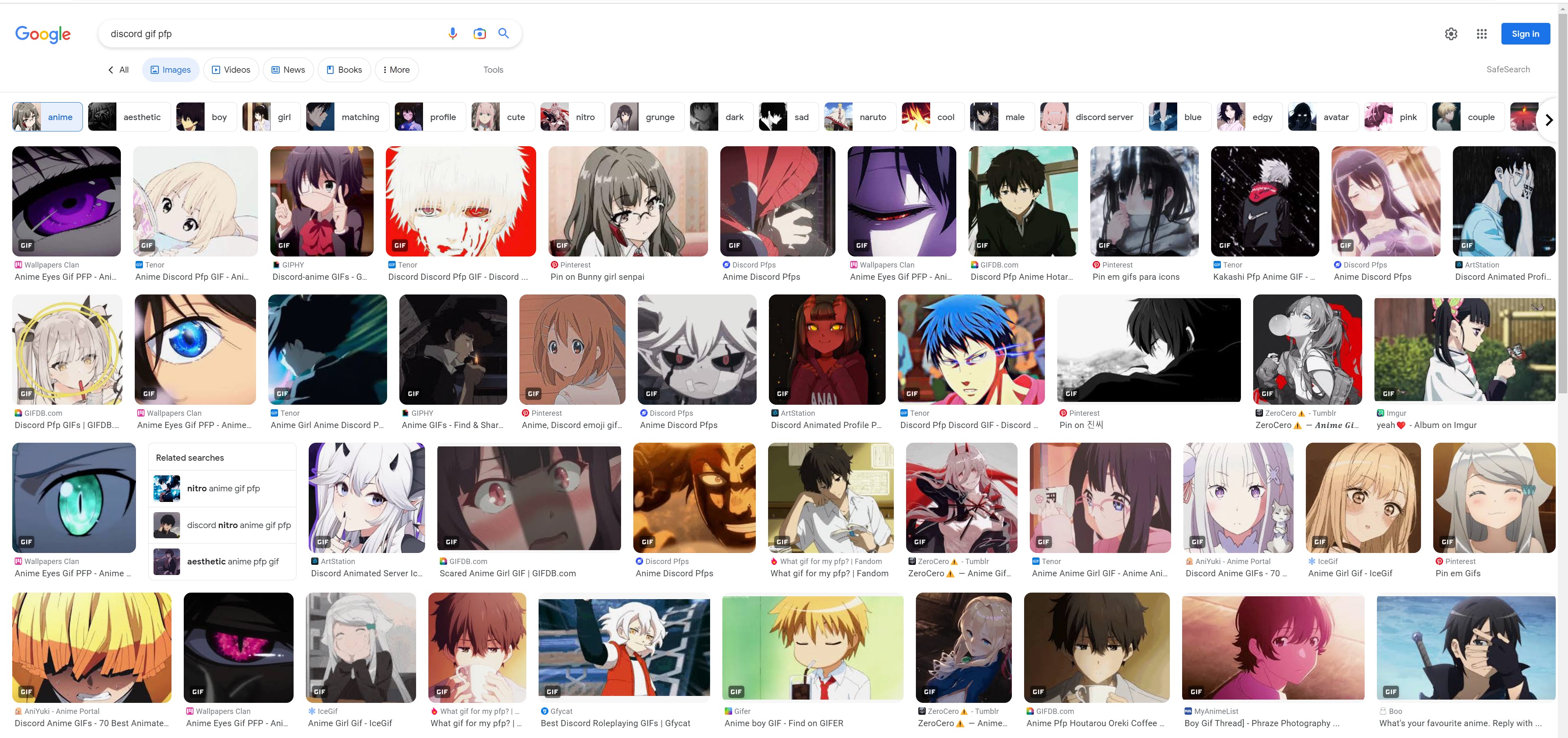 Second Type: free/paid gif pfp from websites
The second type of picture comes from websites that offer free/paid gif pfp. These are usually easier to get a hold of than getting one explicitly designed for your discord profile. You might have to do some searching and even pay a small fee depending on how much customization you want or if they even offer it. But I would highly recommend these options over trying to find one floating around with no creator attached.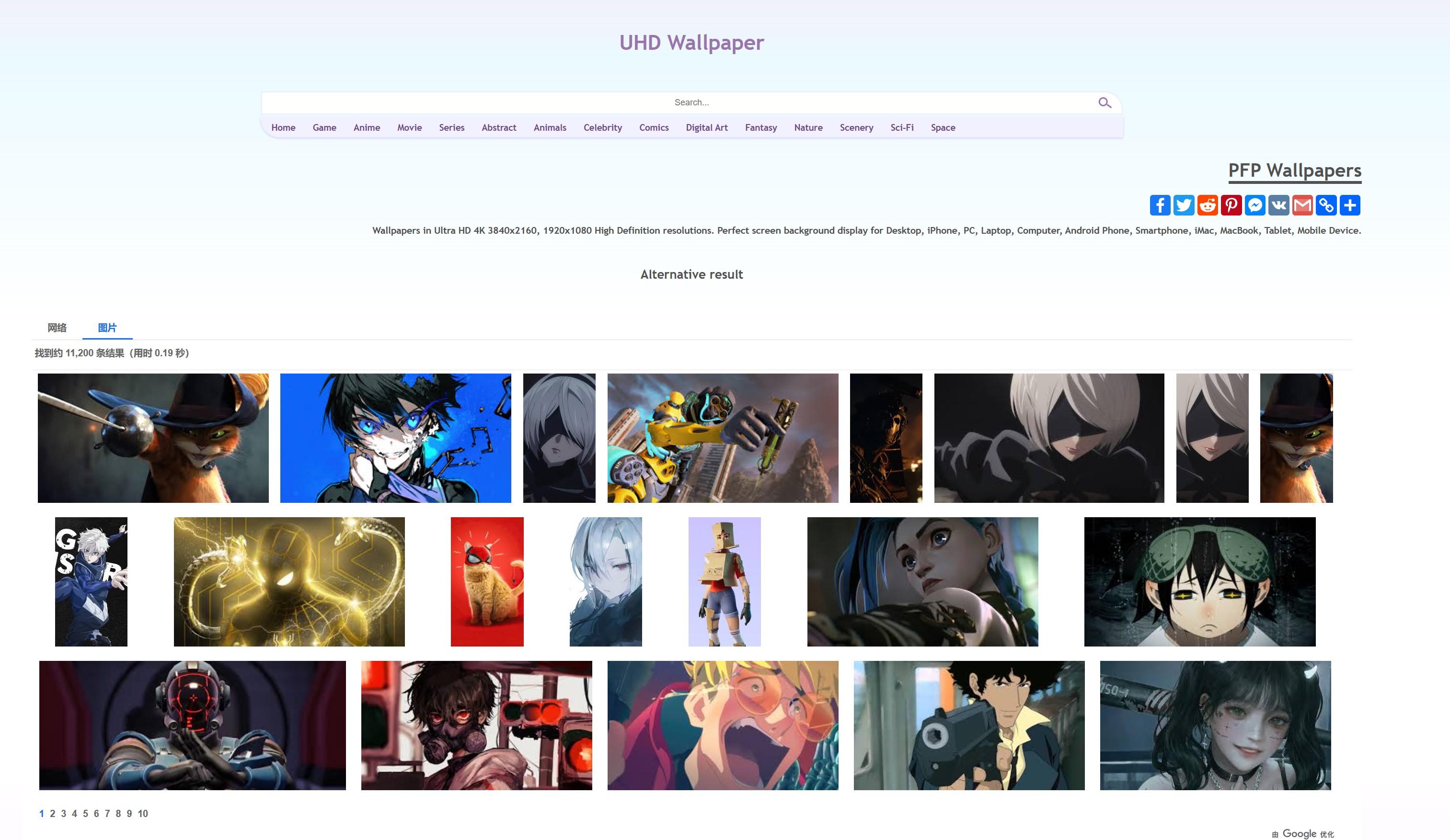 Third Option: Social Media Profiles
A third option exists, though, an option that is becoming more popular today as social media becomes more prevalent: Social Media Profiles! If you use a service such as Twitter or Facebook, or something similar, you already have an excellent image ready to go, something no one else will have since it is unique to yourself.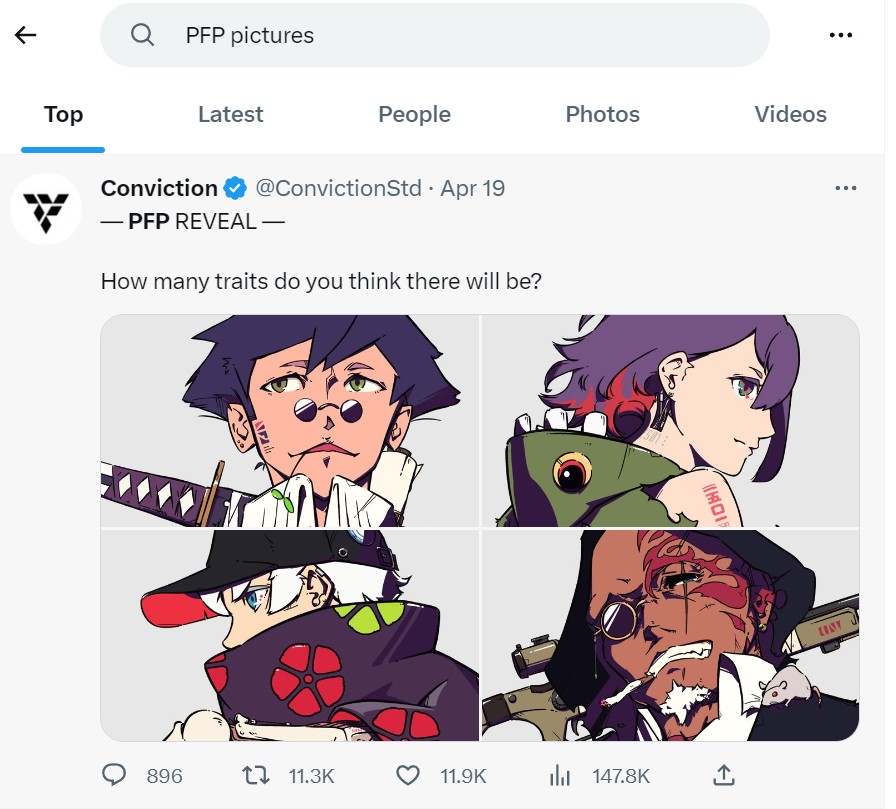 If you don't use anything like that, still many sites allow users to create free profiles so long as they follow basic guidelines regarding personal information (which isn't used). Just Google what name your username would be on, and chances are you'll find several places where you can create an account.
Get High Res Anime PFP in Seconds
The VanceAI Anime Upscaler is an excellent tool for you to get a good PFP for Discord. This tool makes use of advanced AI and Machine Learning to enhance your image quality and make photo hd. The free account gives you three image credits per month for free while the paid subscriptions start from as low as $3.96(100 credits).

Before going to the steps, the table gives you an overview of VanceAI Anime Upscaler.
| | | | | | | |
| --- | --- | --- | --- | --- | --- | --- |
| Product | Free | User-friendliness | Multiple languages | Multitasking | Special advantage | No "Download" |
| VanceAI Anime Upscaler | ×(3 free credits each month) | √(concise UI) | √(four languages) | √(give HD anime despite upscaling) | √(SRCNN) | √(online) |
Step 1. In order to use the anime upscaler, you can click on this link to access the tool and click on the Upload Image option.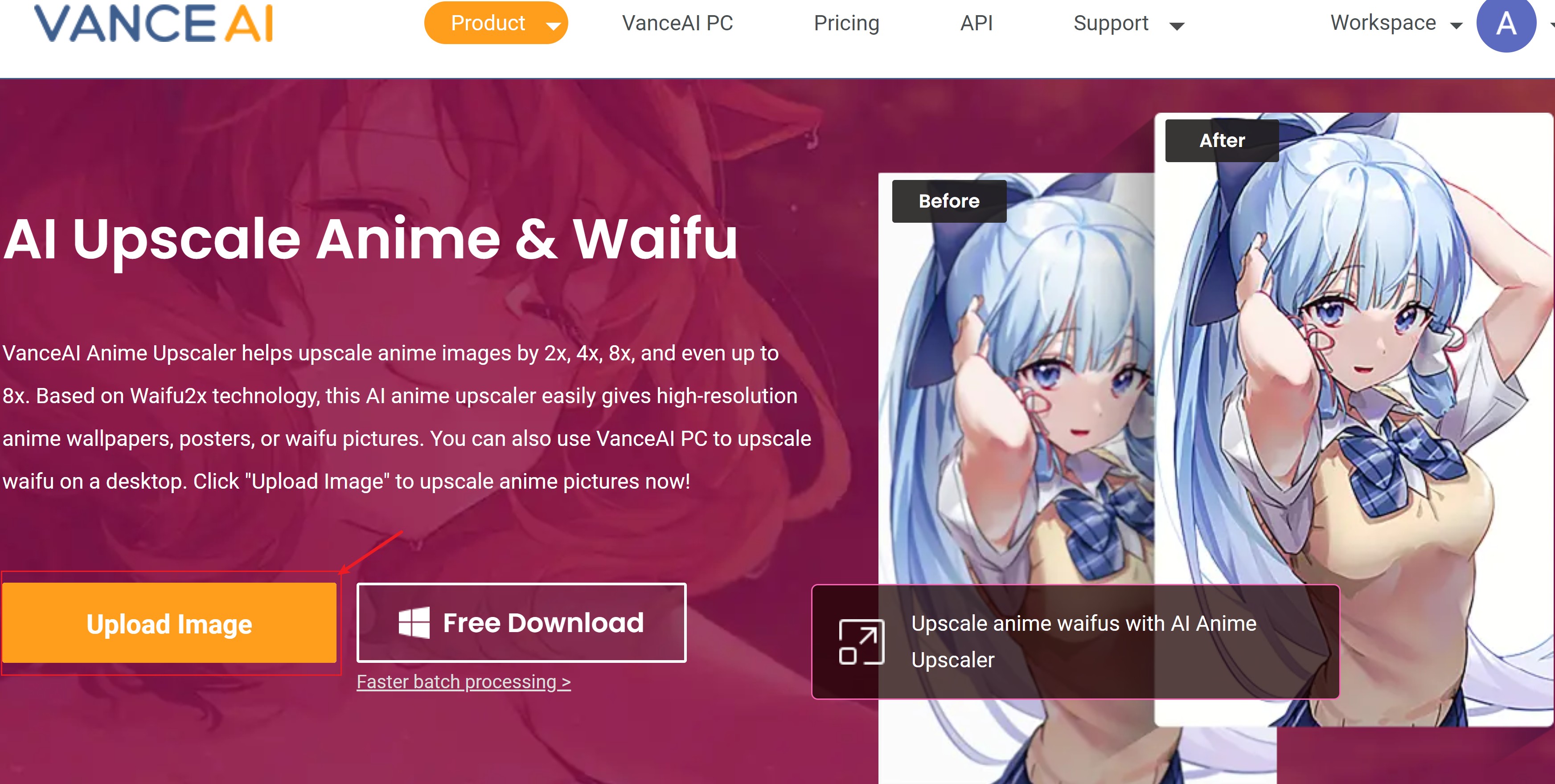 Step 2. Upload any anime image that you want to use and click on Start to Process. You can select any algorithm from the settings on the right.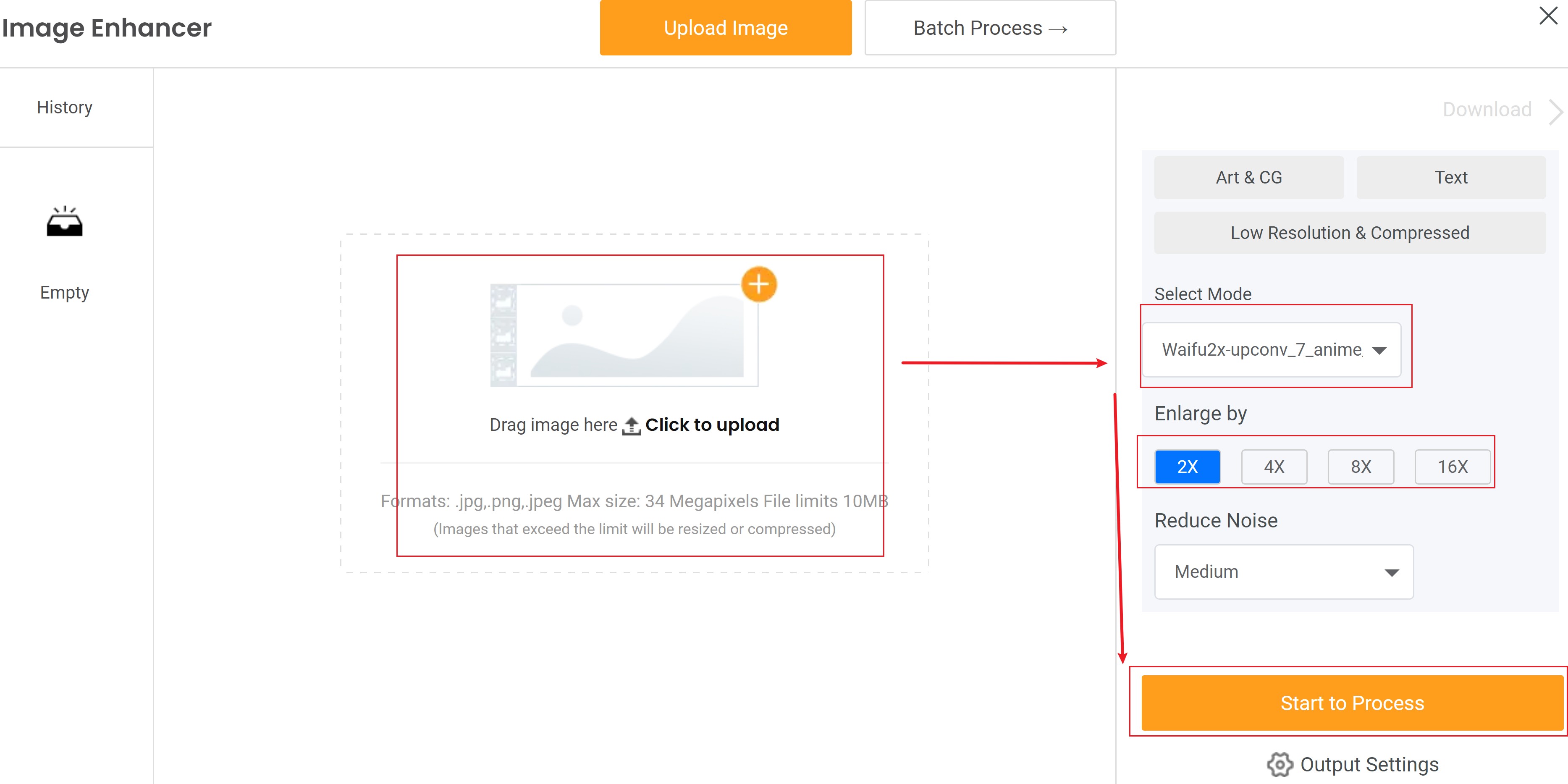 Step 3. Go to the Processed tab and click on the Preview icon. Click on Download Image to save the image.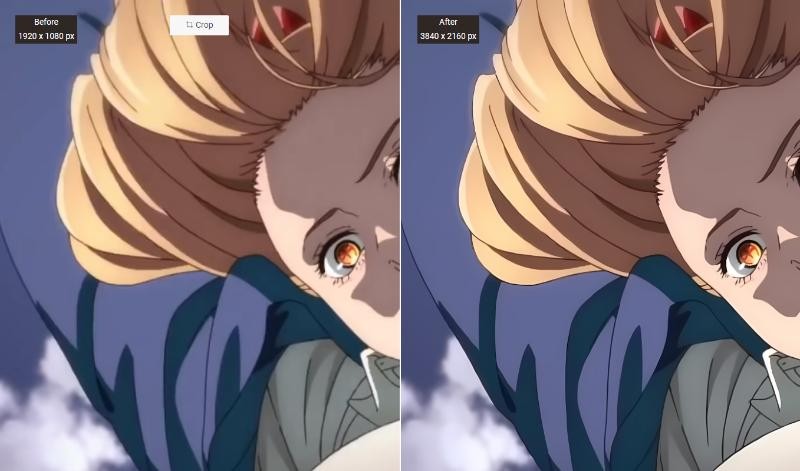 The anime upscaler manages to enhance the image quite considerably. There are clear color depth differences between the two images here. Not to mention that the new image is twice the size of the old one.
Additionally, if you don't have an anime image already, you can make use of VansPortrait to make a brand new one yourself.
How to get a good PFP for Discord?
In Discord, you'll most likely be encountering pony emotes (aka Gifs or Emotes). These are images of ponies you can use in your text chats. Here's how you can get them. Before I go on, I should mention two different types of emojis in Discord.
One is called an emoji, represented by small icons that change depending on who uses it; here's what they look like. The other type is called a GIF, which stands for Graphics Interchange Format—these are animated images that play when used in Discord.
For example, here's what these GIFs look like. Now let's take a look at where you can find these pony emotes!
Step 1
First, start-up Discord. A white speech bubble icon will be on your left-hand sidebar with Search Discord written next to it. Clicking on that will pull up a search box where you can type whatever term you want to search for.
Step 2
Type pony into that search box. This will bring up all sorts of discord GIF pfp results! You may have noticed there were also some grayed-out terms before you typed pony into that search box, such as client version and profile coloration--I'll tell you more about those later. If your Discord window isn't open, clicking on any one of those results will open a new tab in your browser with information about whatever it was you clicked on.
Step 3
Hover over each result until you see a pink magnifying glass appear below each link; now, hover over that magnifying glass, and another one will appear inside it. Click on that second magnifying glass icon to view a preview of the discord gif pfp picture/video so you can decide if you want to download it or not. If not, close out that tab--you've done all you need to do!
The best way to get the perfect PFPS
VanceAI is an online Photo Enhancer, and it can help you make the perfect Discord PFP. You can enhance images or Discord PFP online for free with VanceAI's powerful AI photo enhancer. Automatically improve details, increase image resolution by up to 800%, and adjust the color by 100%.
The AI image upscaler of VanceAi claims to have the capability to make your photos look great by fixing them in an instant using artificial intelligence (AI). Capture the world around you never like before as VanceAi Photo Enhancer helps you transform your snapshots into true works of art!
Moreover, VanceAi Photo Enhancer offers users many different tools to help them get their photos looking exactly how they want them to be seen, making this one of the most versatile apps on the market today.
Frequently Asked Questions (FAQ)
How do I make Discord PFP not blurry?
The first way you could make your unblur image into a clear one is by using a tool called VanceAI Image Sharpener. These tools will allow you to edit your PFP into something you can use as your profile picture. The other thing you could do is adjust your resolution on Discord.
This works because sometimes people abuse their gifs which can be deleted after being reported more than three times. If that doesn't work, create another account. Read more:How to Fix Hazy Image with VanceAI?
Do you find this post helpful?
Yes
No