To convert low resolution image to high resolution online for free, use VanceAI Image Upscaler, and click 'Start to process'. It's easy to use! In this article, we also provide instructions on how to convert a low resolution image to high resolution online with AI tools and Image Upscaler below.
Now, we not only have 4k and higher resolutions on videos but on images as well. However, this is also why we need a low resolution image to high resolution converter tool. When we convert image to high resolution using conventional tools, we also see a significant drop in image quality. An online image resolution converter should make sure to improve quality as it keeps on increasing the resolutions of an image.
What is Image Resolution?
Let's talk about what image resolution is first. Image resolution is usually described in PPI(pixels per inch), which refers to how many pixels per inch the image is displayed. Higher resolution means more PPI, resulting in more pixel information and creating high-quality, sharp images.
Image resolution is important, but resolution is not the whole story of image quality. There are many other factors that affect image quality. In other words, high resolution does not mean high quality.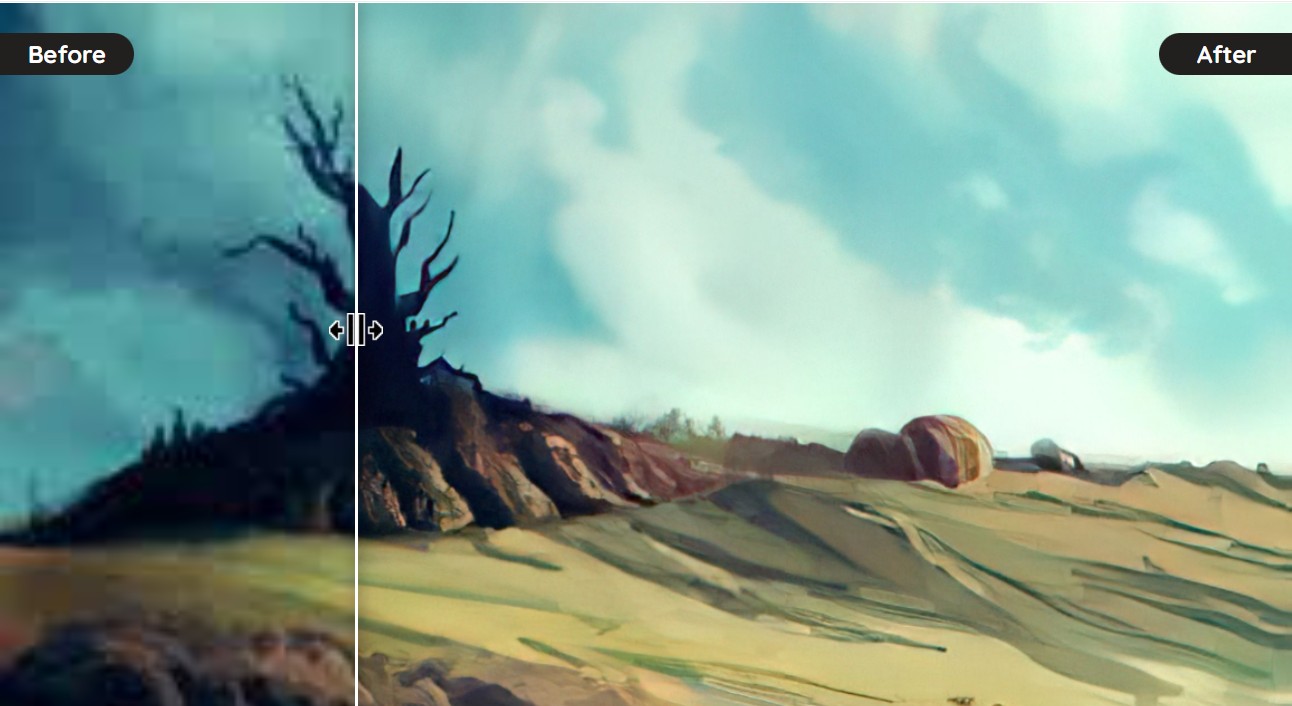 Why Should You Convert Low Resolution Image to High Resolution?
The resolution of an image might change for a variety of causes. When you zoom in on a pixelated image, for example, you could notice jagged edges. This is why you should use vector images. The size and quality of the film itself determine the resolution of the image. High-quality lenses, in general, demand the highest image resolution. As a result, it's critical to understand how to convert low-resolution pictures to high-resolution images for free online and choose an online image enlarger to help you. There are many reasons to convert low resolution images to high resolution.
- It can make your images clearer and more beautiful.
- You can better display your pictures on social media.
- It can help photographers produce more perfect works.
- Museums can do a better job of restoring historical pictures.
How to Convert Low Resolution Image to High Resolution Online
1. Use VanceAI Image Upscaler
VanceAI now offers you an AI image enlarger application based on deep learning, which you can use right now to convert low resolution image to high resolution online free. AI-powered image upscaler uses deep learning to upscale images up to 800% without losing quality. You can immediately start creating with the AI Image Enlarger with the short how-to guide given in this post.
Step 1 Open the website and choose an image to upload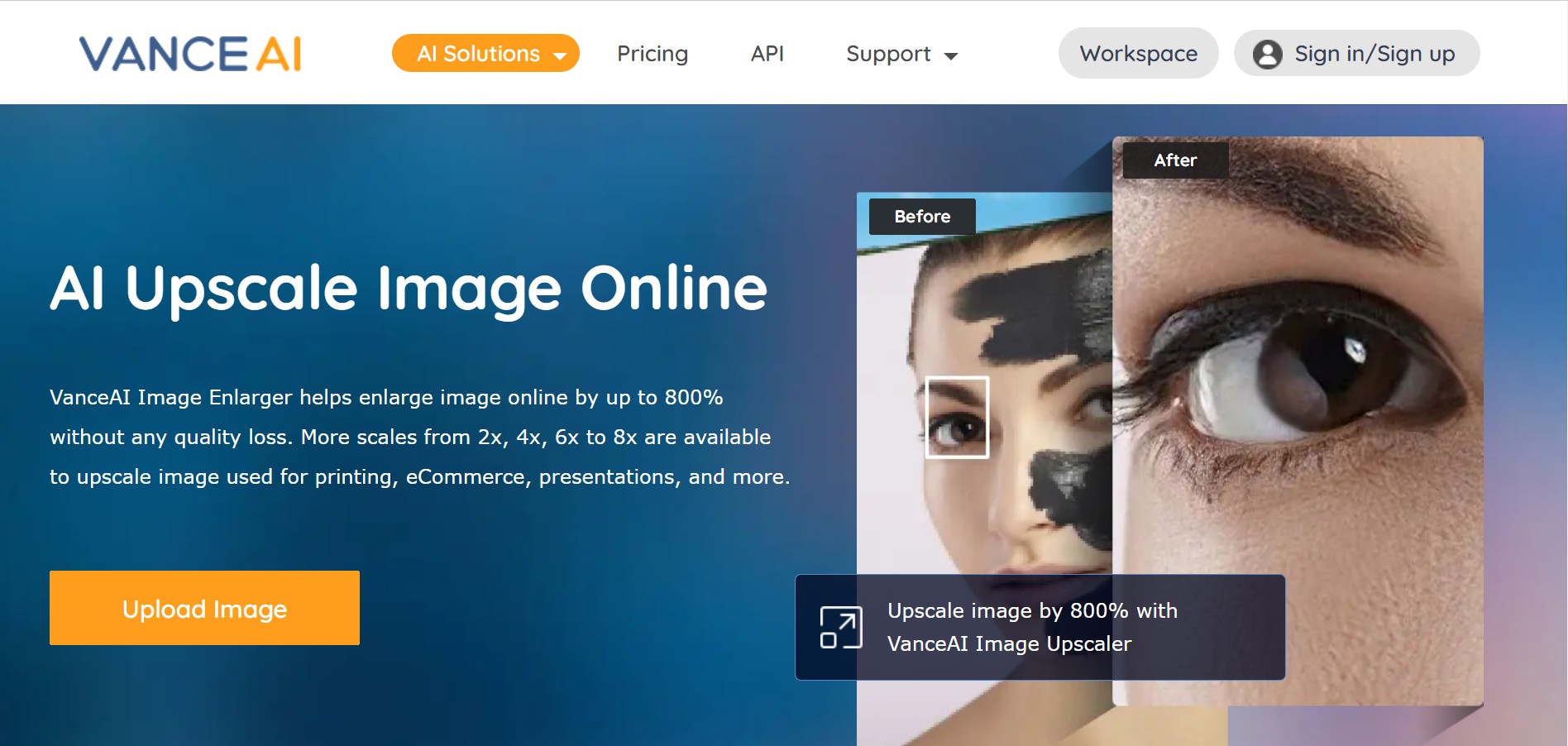 Step 2 Click on Upload Image, this should open up a dialog box with more details. Here you can check your subscription details and an upload button. Click on that and upload an image.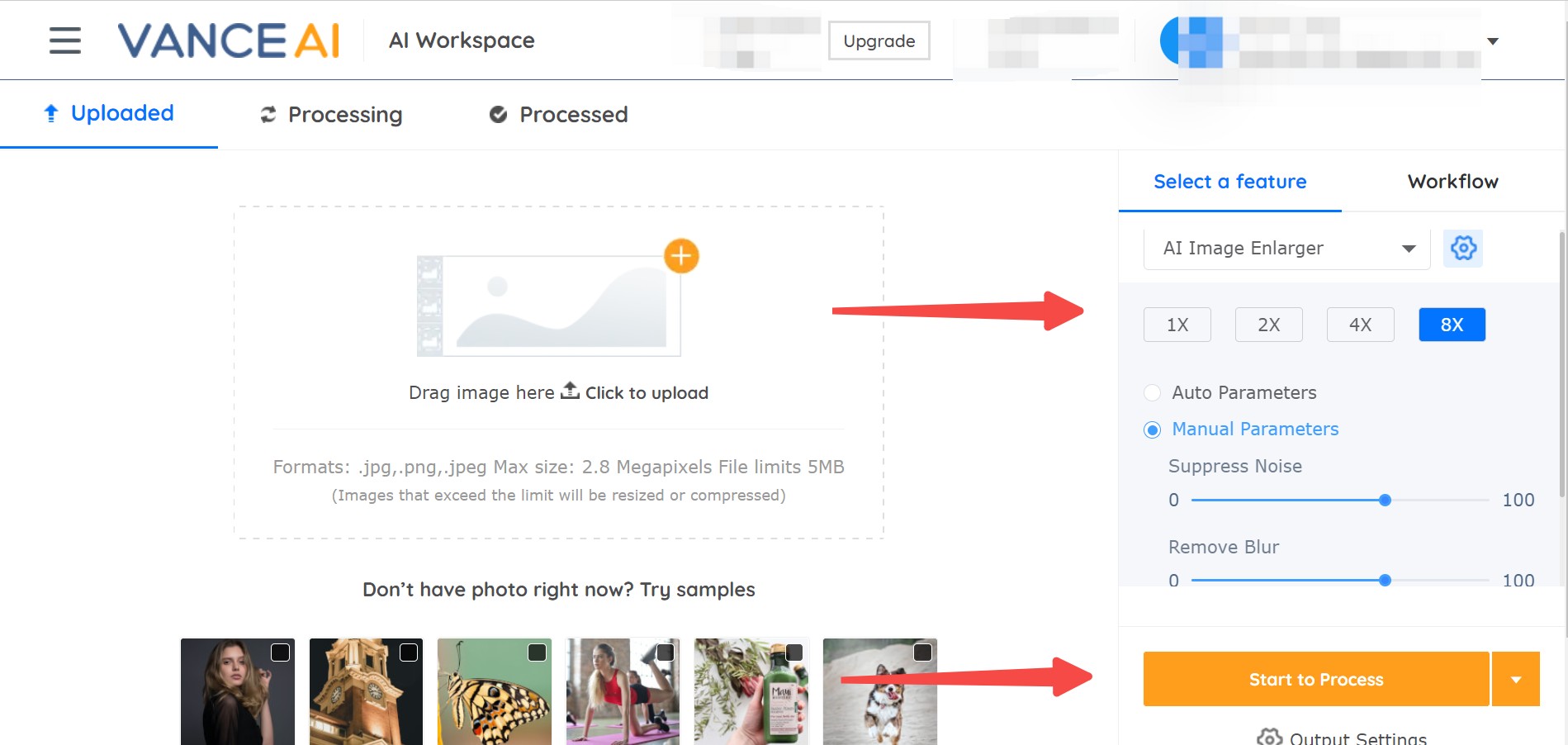 Step 3 Select Continue and wait for the application to process the image. Once it is done, it will show you a comparison image of Before and After. Click on Download to save the image in your device.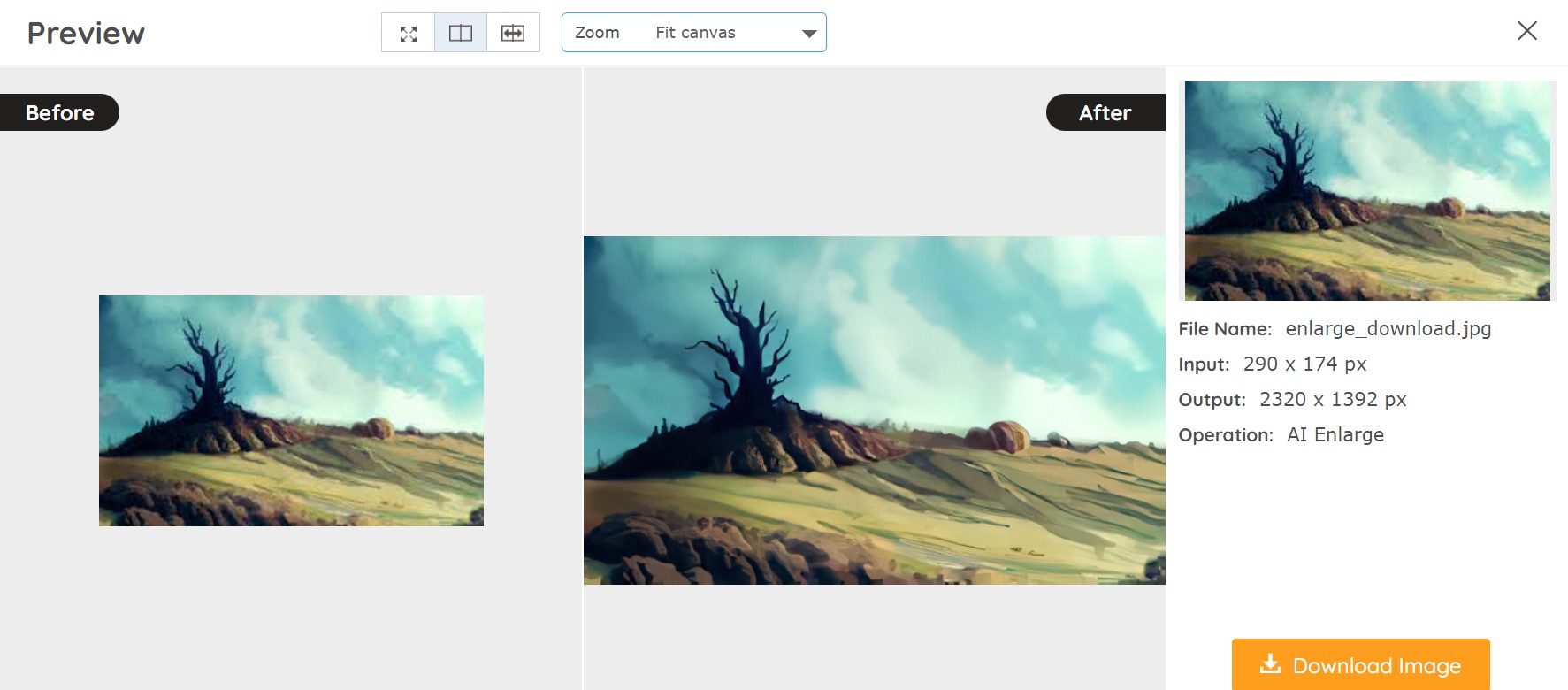 This image before was still a considerable resolution to enlarge and enhance at the same time. In this case, the image has been enlarged to eight times its original size.There is definitely an improvement when it comes to the tree and land in this image. The colors too have a better contrast because of it.
2. Use Image Upscaler
Image upscaler is a free tool to enlarge your photo or image online. It can help people convert low resolution image to high resolution. Here is a short guide.
Step 1 Open the website and upload your image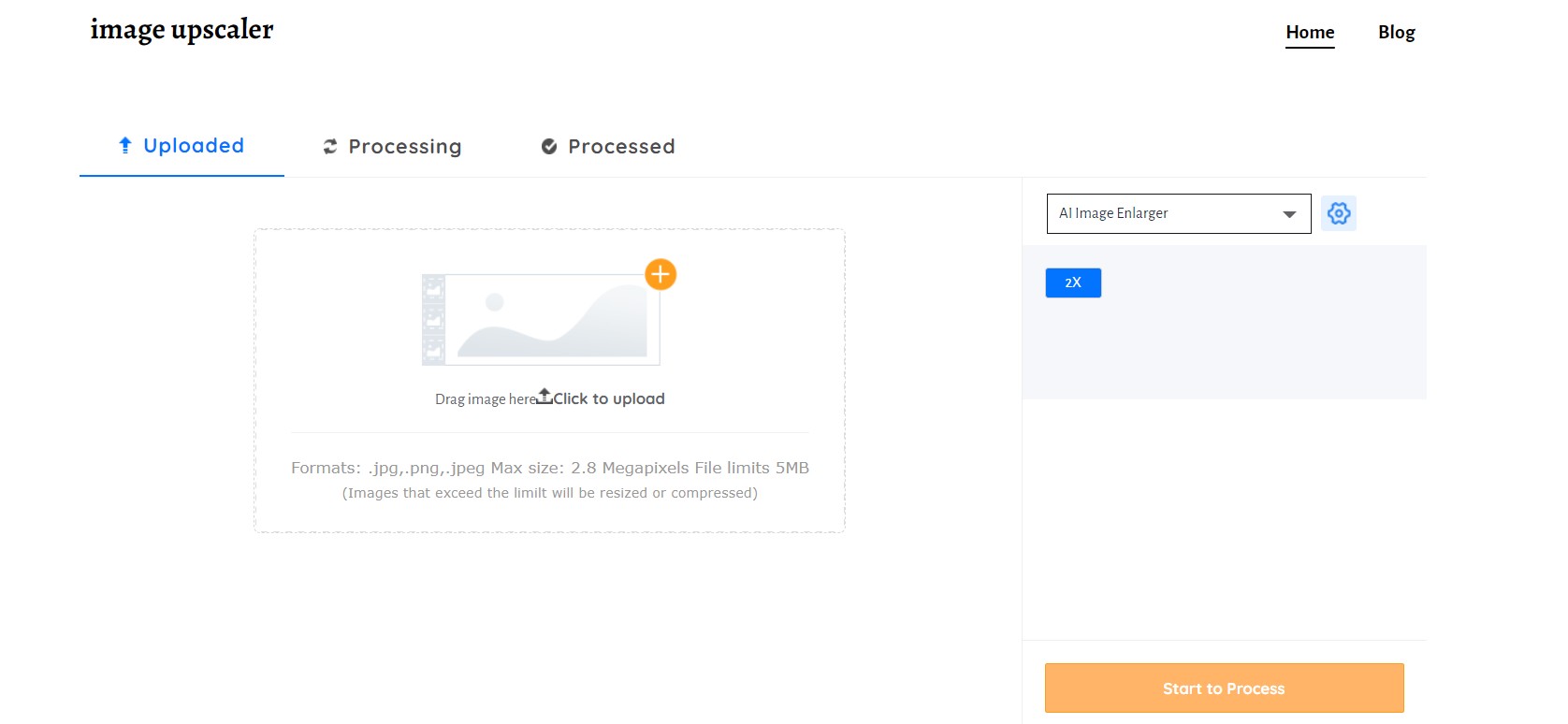 Step 2 Click "Start to Process"
Step 3 Check the result and click on "Download Image" to save the image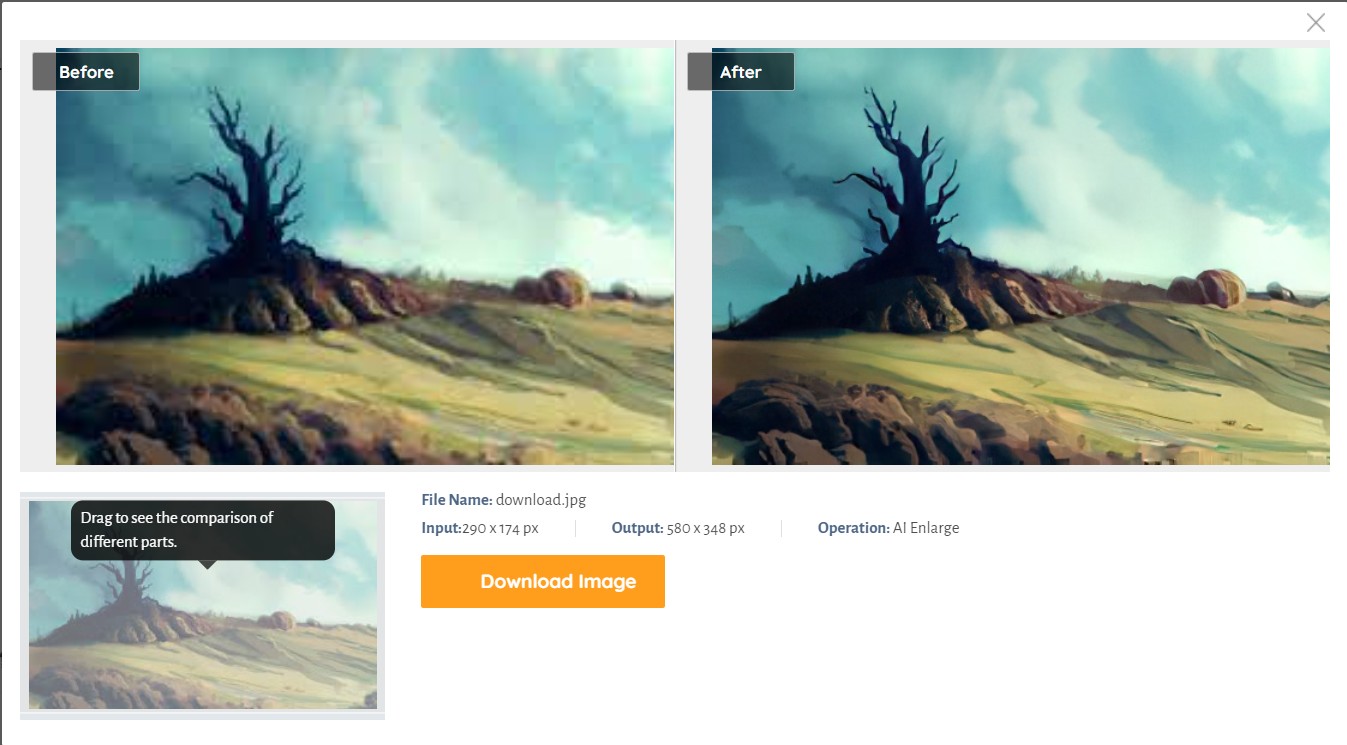 Conclusion
To convert low resolution image to high resolution online has been made so much easier with VanceAI Image Upscaler. Thanks to its smooth UI design and AI-based application performance, you can enlarge images in a matter of mere seconds with impressive turnouts by this online photo enlarger. Furthermore, it is free and online.
Also read: How to Remove Blur Online with VanceAI
Do you find this post helpful?
Yes
No