What is AI Portrait Generator?
AI Portrait Generator is an innovative technology that utilizes artificial intelligence to create portraits from either text descriptions or existing photos.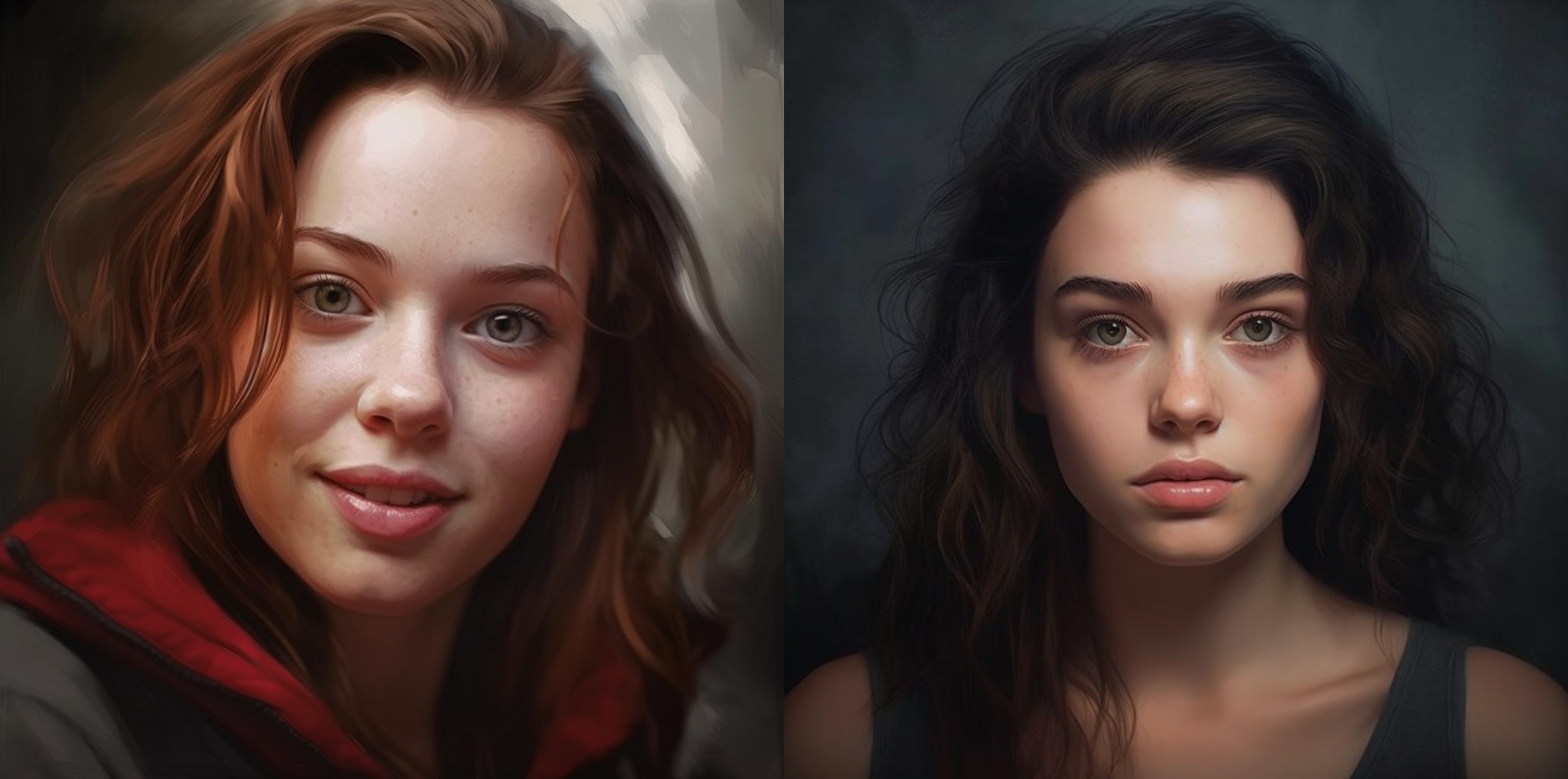 AI Portrait Generator from Text
With AI Portrait Generator from Text, users can provide textual descriptions of a person's appearance, including details such as hair color, facial features, and expressions. The AI algorithm then analyzes the text and generates a realistic portrait based on the provided description.
These AI-powered portrait generators revolutionize the way we create and explore digital portraits, offering both convenience and creativity in producing lifelike and visually stunning artworks. Some people even choose pixel generated art as a portrait with AI tools.
Why Do You Need AI Portrait Generator
AI Portrait Generator serves as a valuable tool for various purposes, including personal expression, creative projects, and digital content creation. It offers the ability to generate unique and visually striking portraits quickly and efficiently. Whether for social media profiles, artistic endeavors, or entertainment, the AI Portrait Generator provides a convenient and innovative solution to bring portraits to life with ease and creativity. More interestingly, there are also some popular Vtuber Maker which use similar technology. Try it if you like.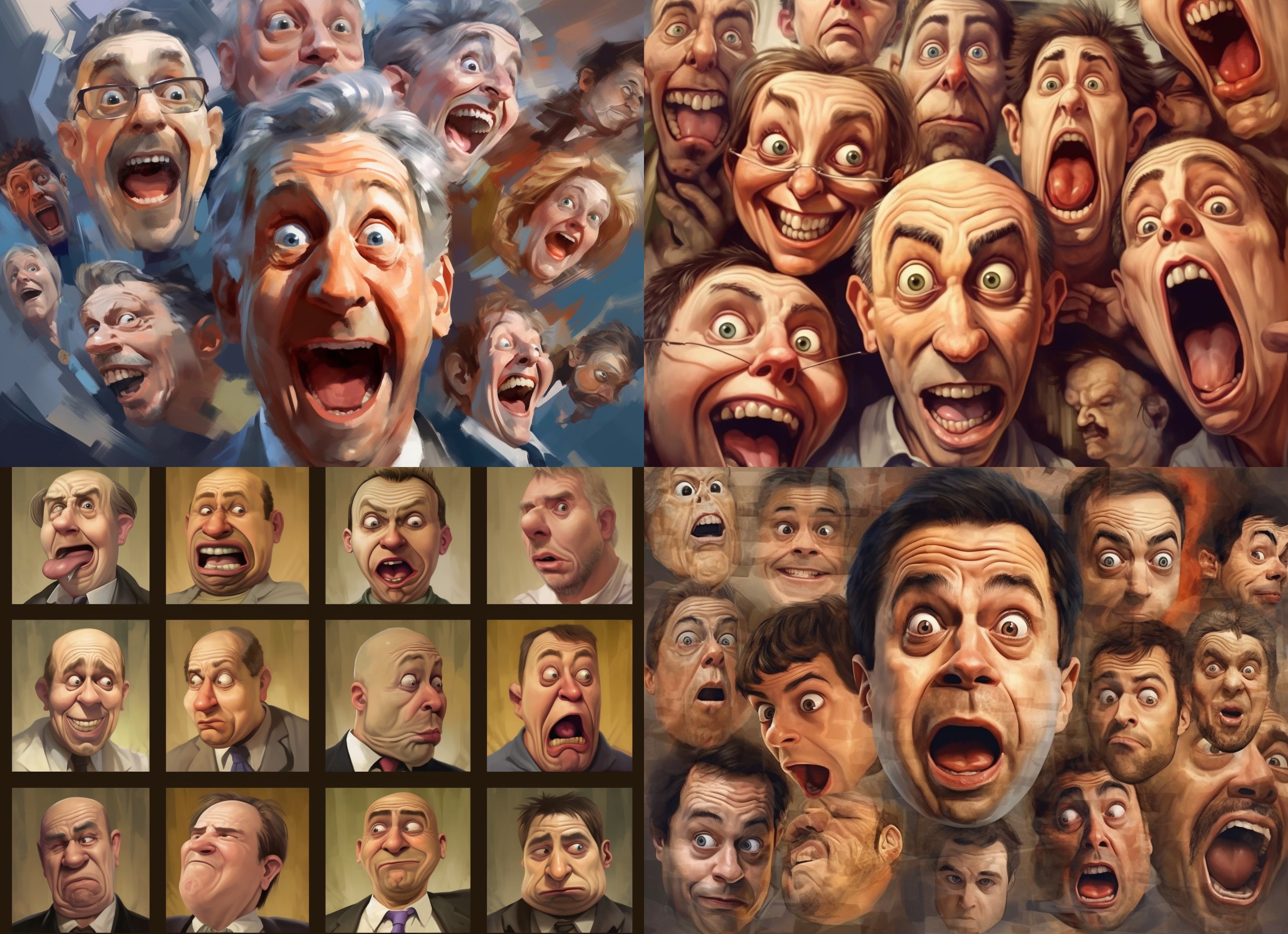 Meme Faces Portrait
Meme Faces Portrait has versatile applications, making it valuable for online engagement and creative expression. Users can transform photos into popular meme faces, creating humorous and relatable content. It's ideal for generating eye-catching profile pictures, social media posts, and personalized digital avatars for online gaming. Additionally, content creators can utilize meme faces to add humor and entertainment value to various digital media, enhancing storytelling and engaging audiences. Apart from that, there comes some fancy AI Portrait Generator, making fancy selfies at a fast speed. Get to know more about it.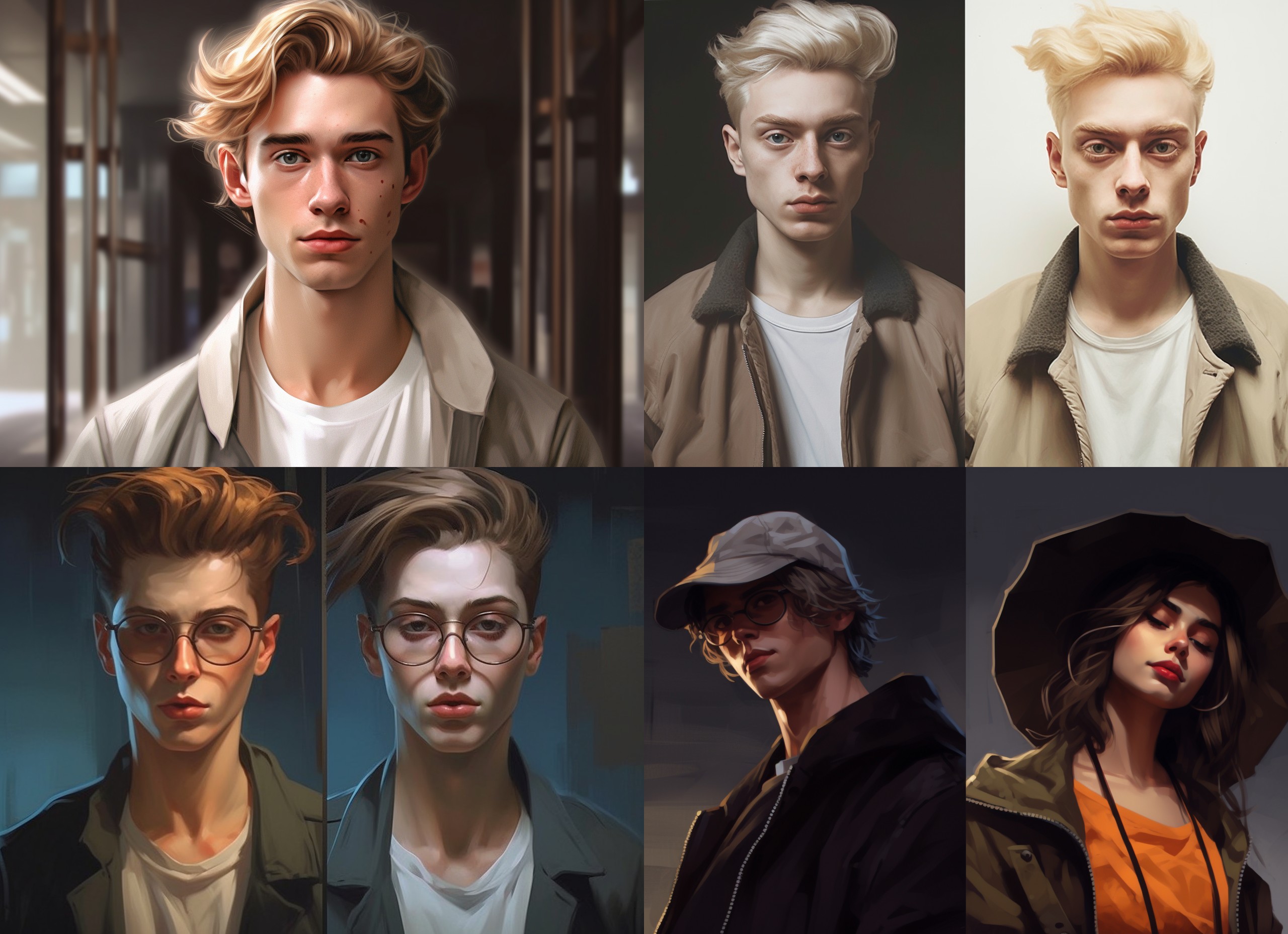 Self Portrait
Self Portrait is a concept with diverse applications. It is commonly used in art as a medium for self-expression, allowing individuals to explore their identity and emotions visually. In photography and social media, self-portraits serve as a means to capture and share one's self-image, showcasing personal style and personality. Additionally, self-portraits are utilized in identification documents, such as passports, where they visually verify a person's identity. In various contexts, self-portraits serve as powerful tools for introspection, creativity, and personal documentation.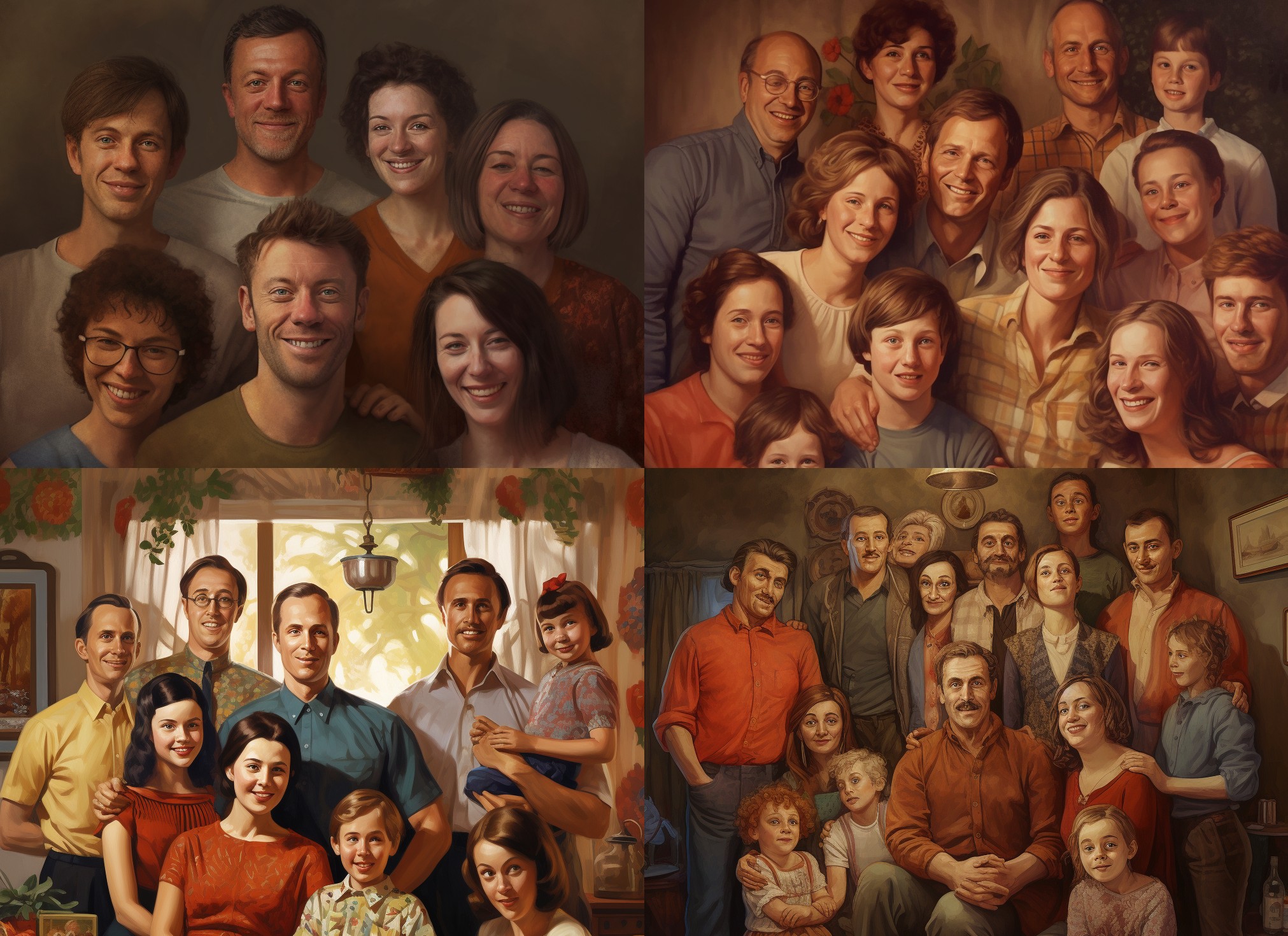 Family Portrait
Family Portraits have versatile applications, serving as personal keepsakes that preserve familial bonds and as thoughtful gifts for special occasions. They play a role in genealogy research, helping document family history, while also adding a touch of personalization to home décor. Additionally, they are widely shared on social media platforms, allowing individuals to proudly display and celebrate their family connections with a larger audience.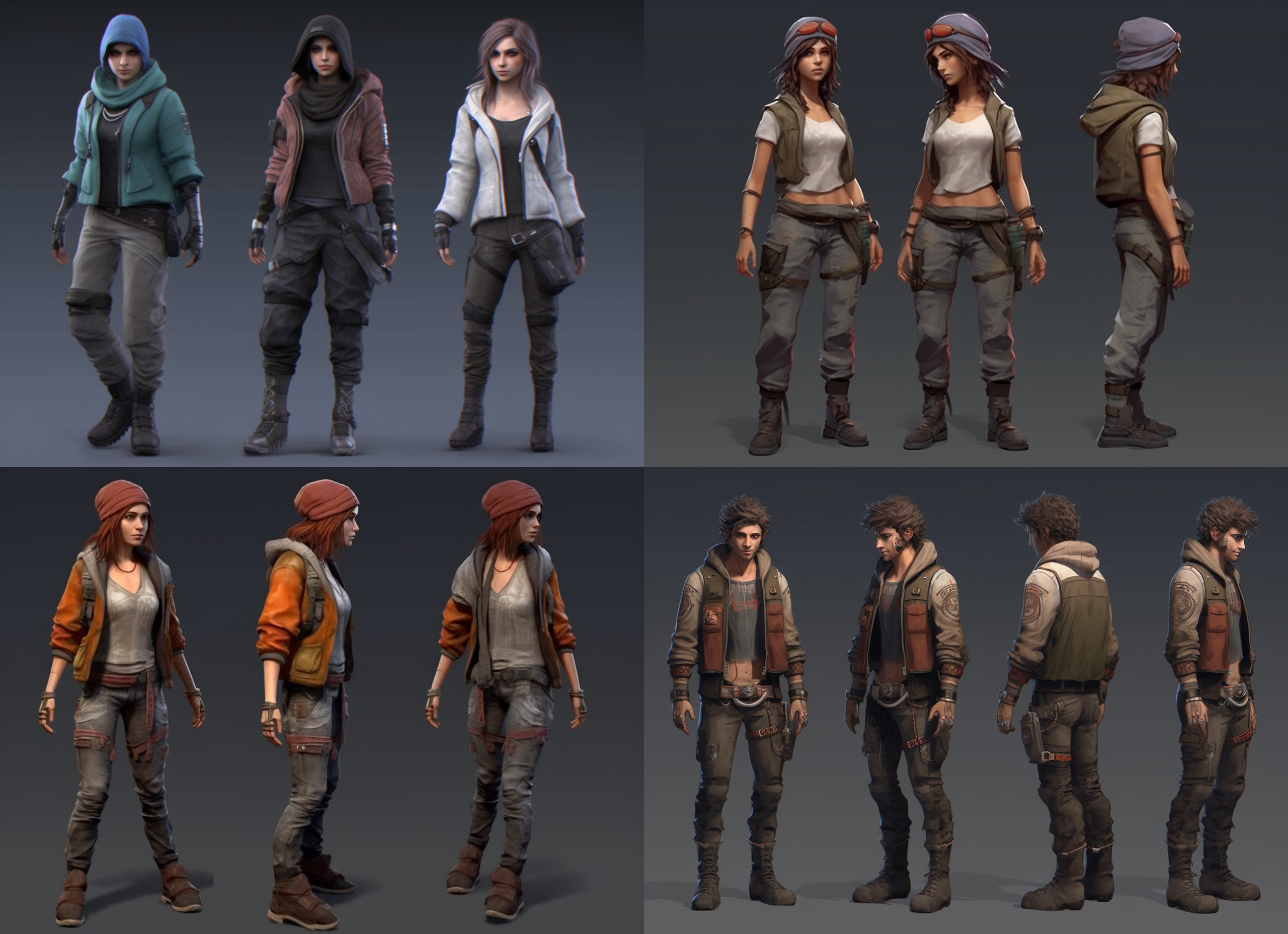 Character Design
Portrait Generator has several applications in Character Design. It allows artists to create custom character portraits for games, animations, and comics. It also helps in generating personalized avatars for social media profiles and virtual platforms. Additionally, it aids in visualizing and conceptualizing characters for storytelling in books and films. With its versatility, Portrait Generator serves as a valuable resource for creative endeavors in various industries.
How to Make An AI Portrait with VanceAI?
Photo-to-image Way:
Toongineer Cartoonizer
Step 1: Come to Toongineer Cartoonizer and click on "Upload Image"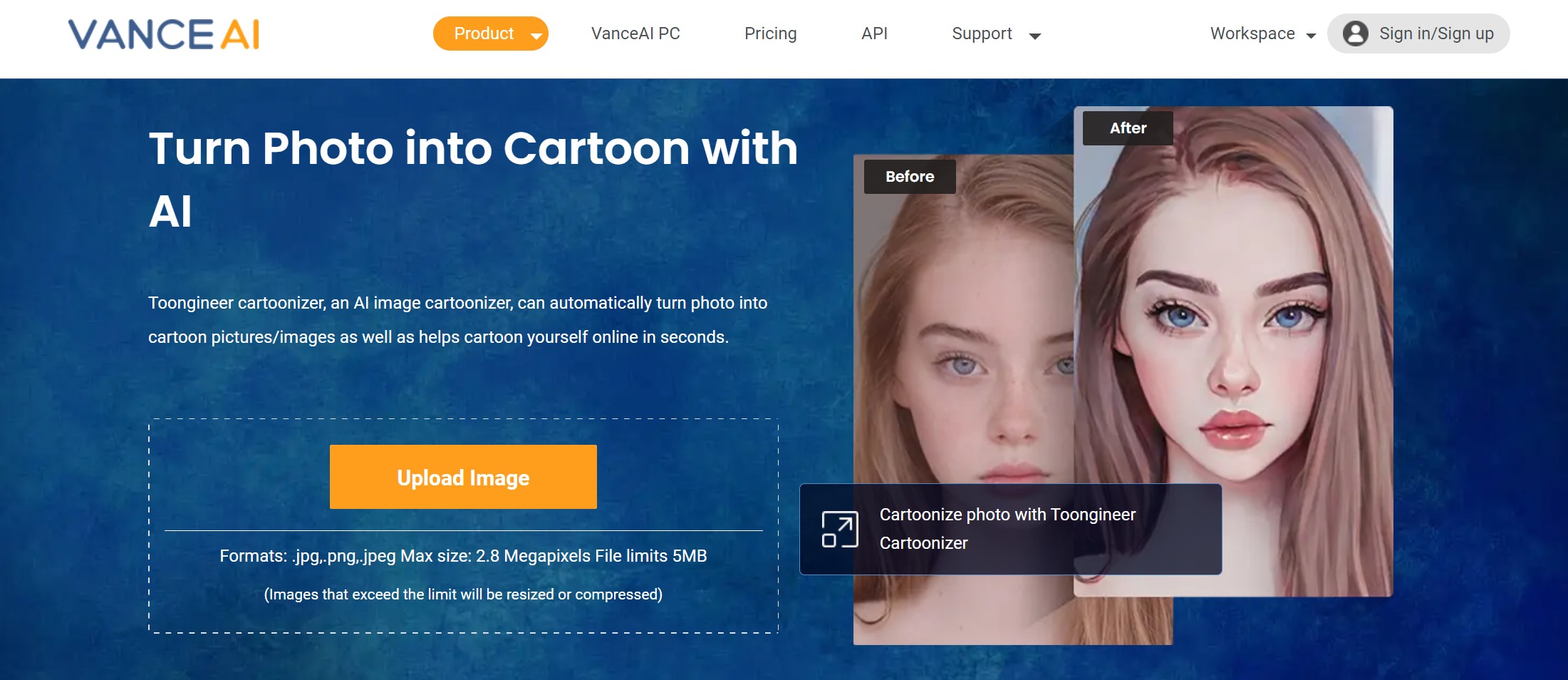 Step 2: Choose the pic you want to turn on, then click on the "Start to process"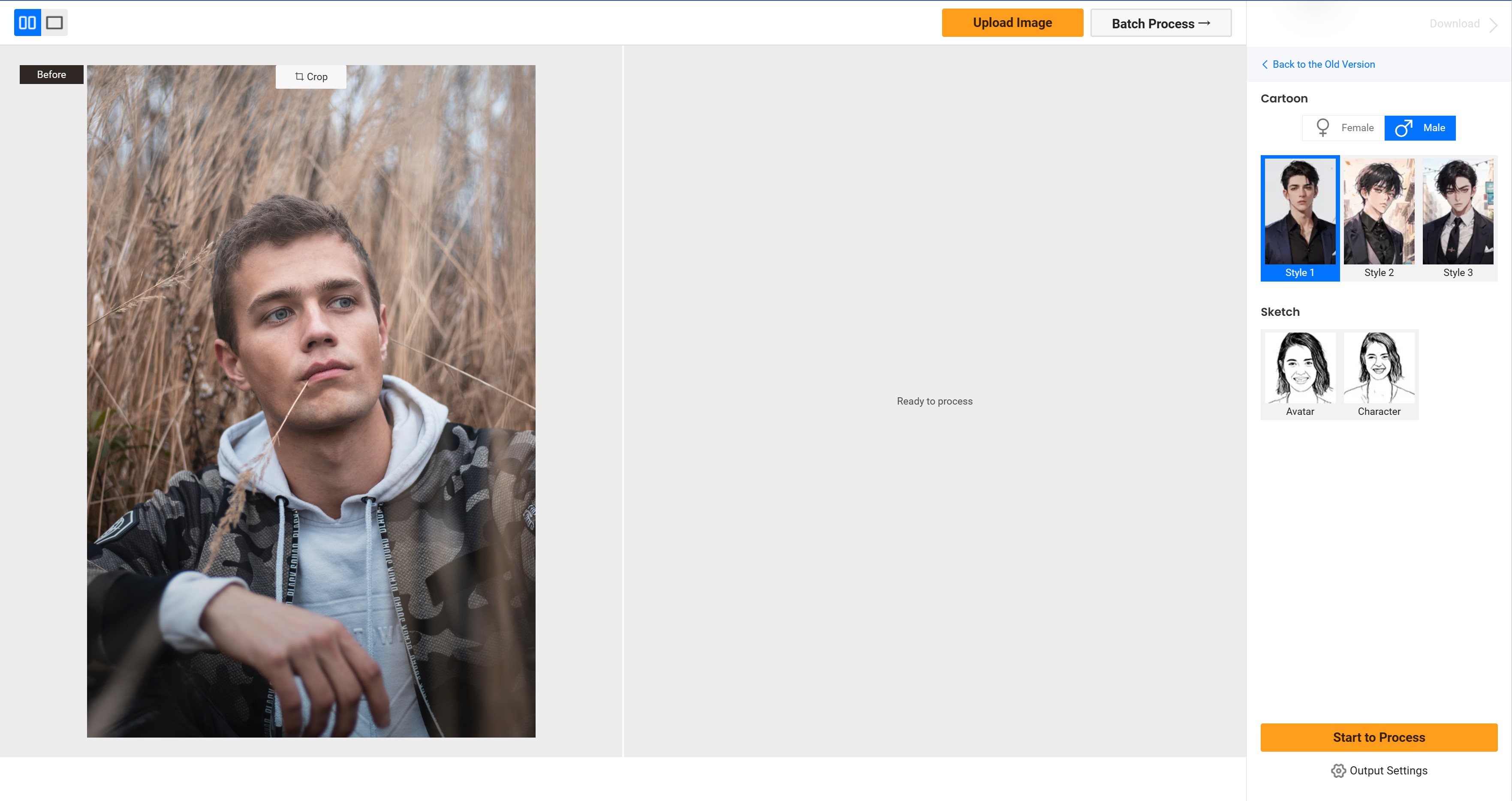 Step 3: Preview the result and click on "Download Image" to save it. A more clear guide can be read in AI Cartoon Generator.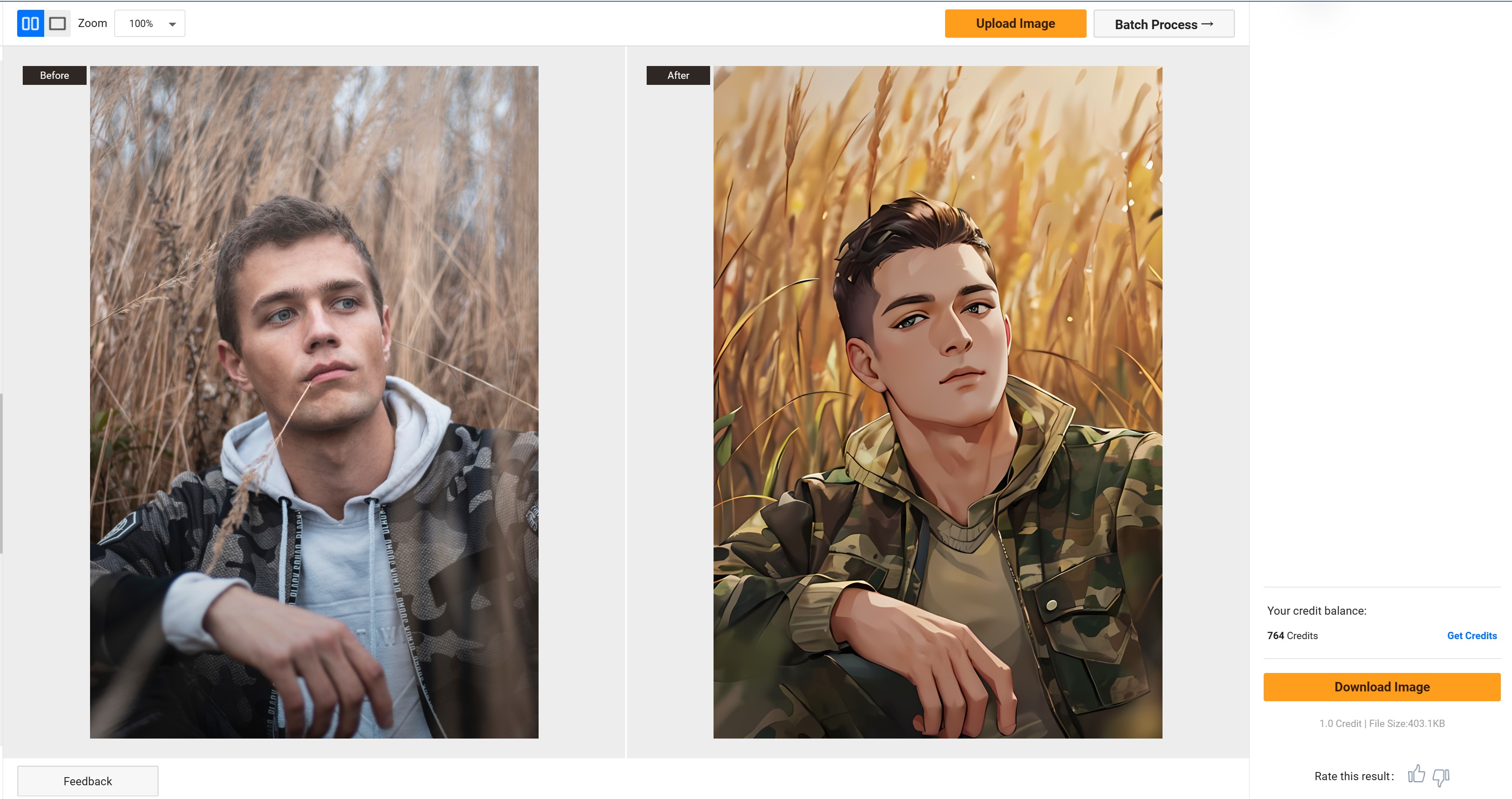 VansPortrait
Step 1: Come to VansPortrait and click on "Upload Image"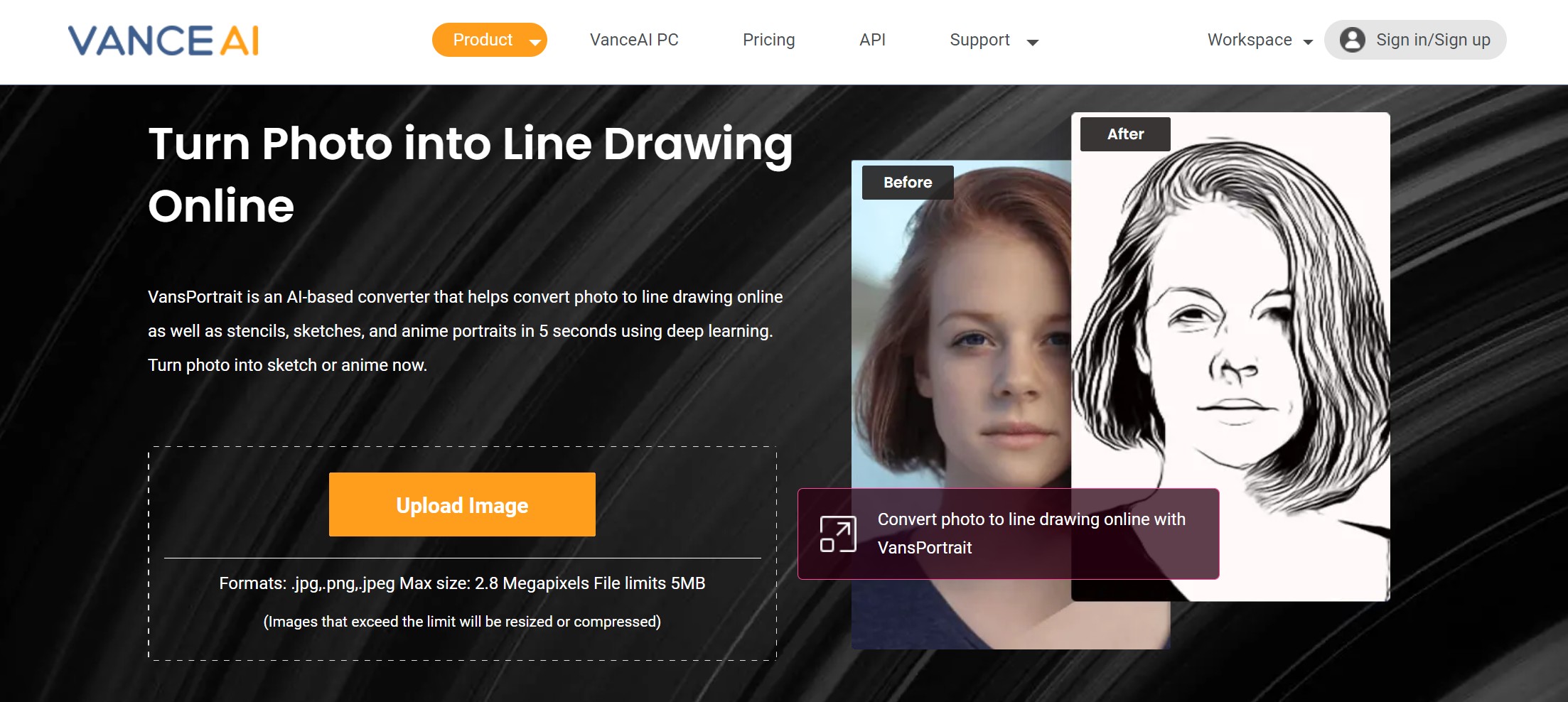 Step 2: Choose the pic you want to turn on, then click on the "Start to process"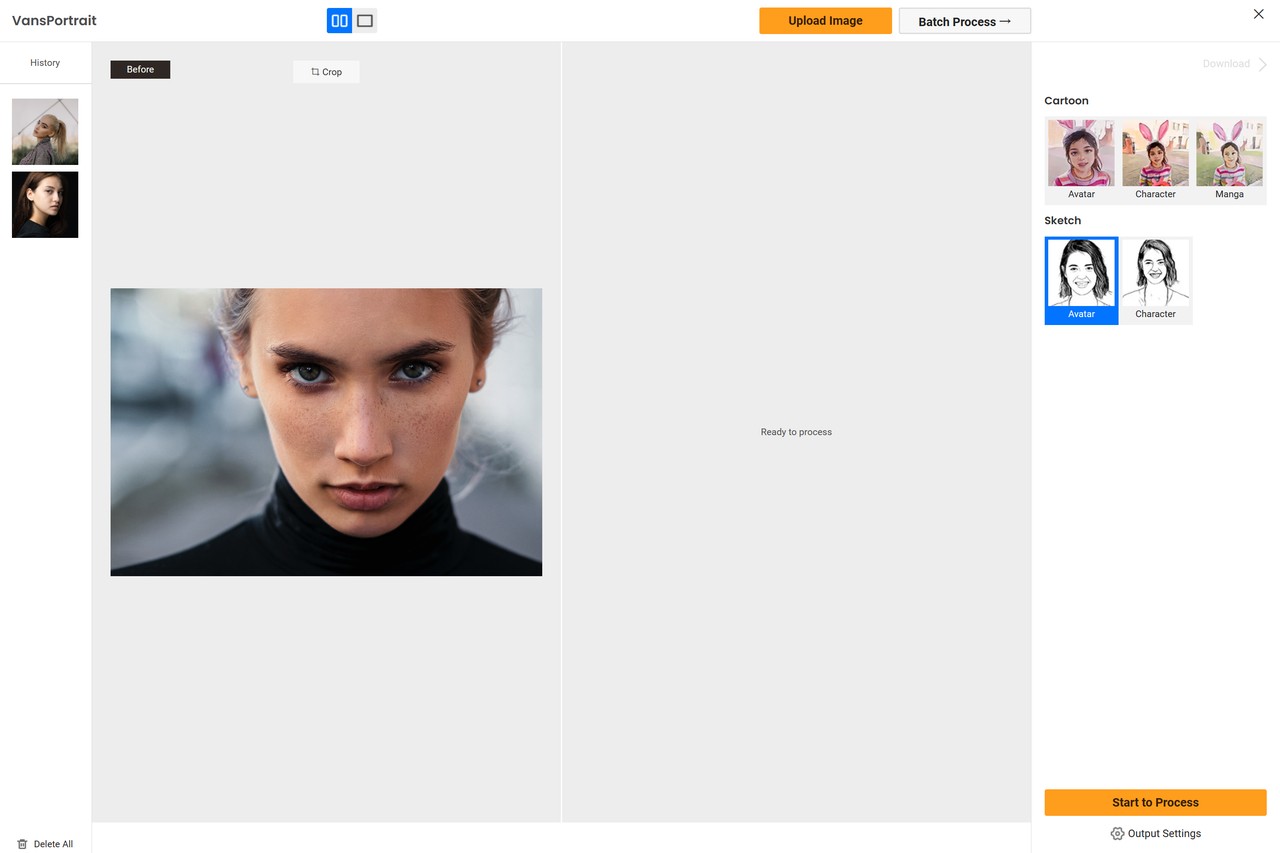 Step 3: Preview the result and click on "Download Image" to save it.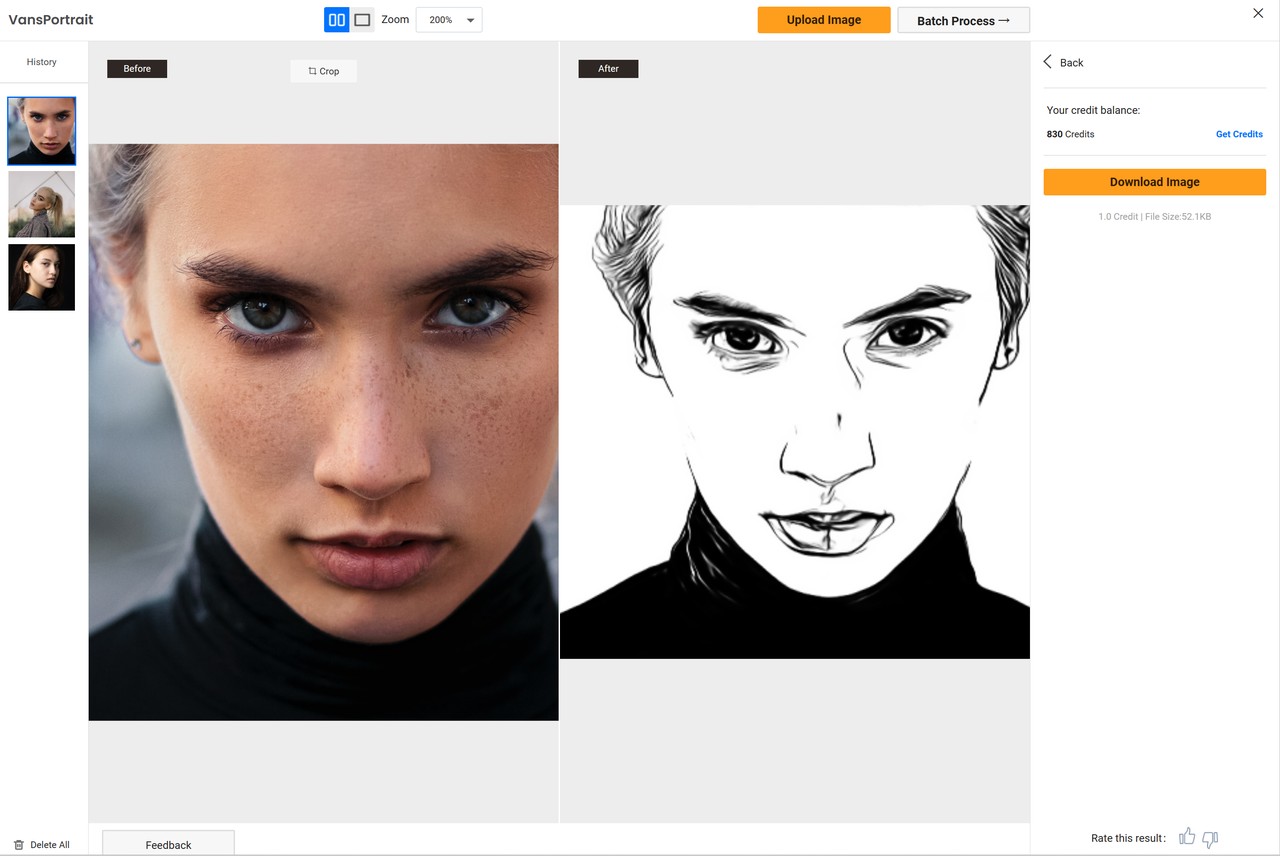 Text-to-image Way:
VanceAI Art Generator
Step 1: Come to the home page of the AI Image Generator, and start with "Generate Image"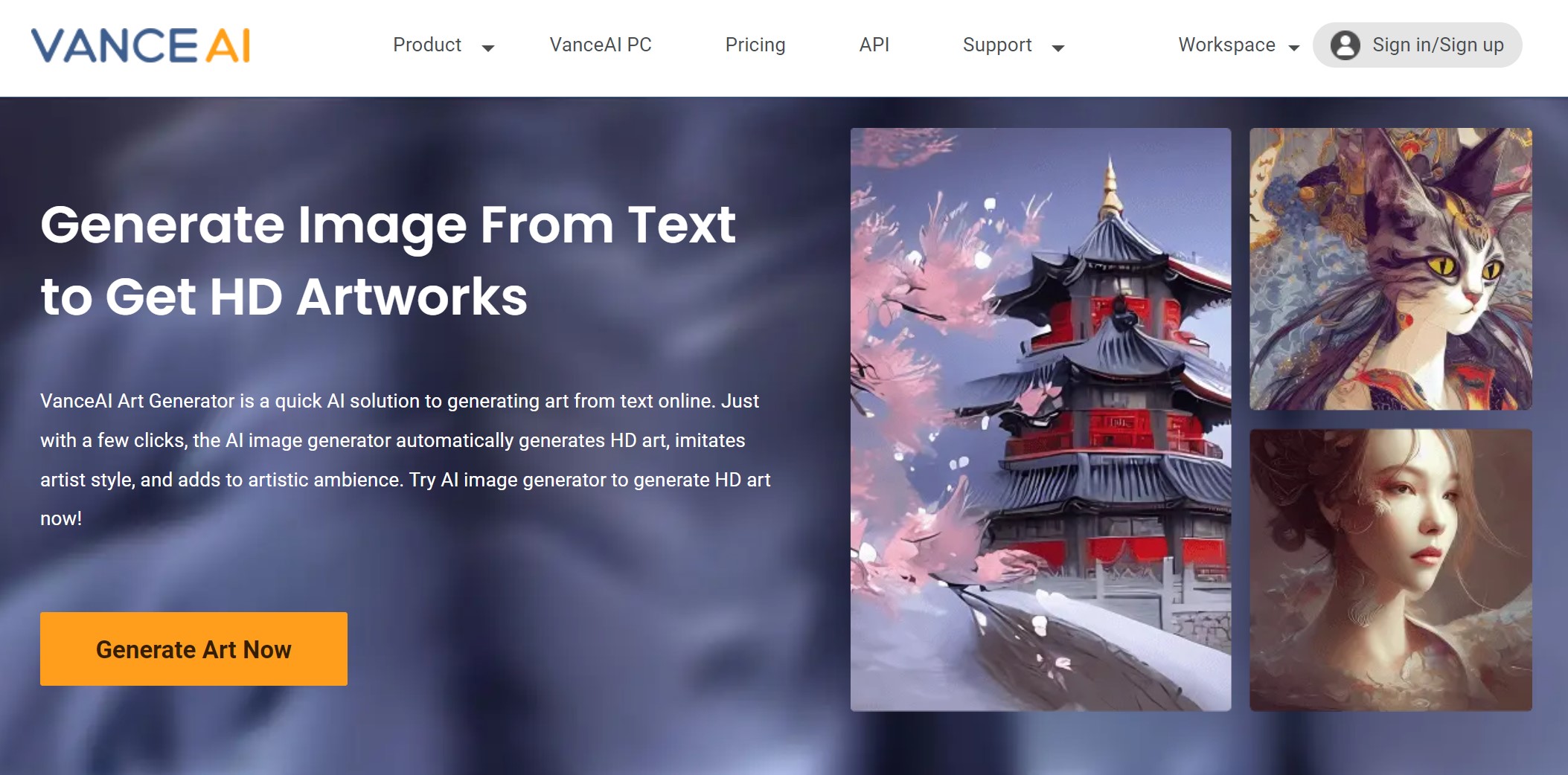 Step 2: Input what you wanna make in prompt box and choose "Create" to start.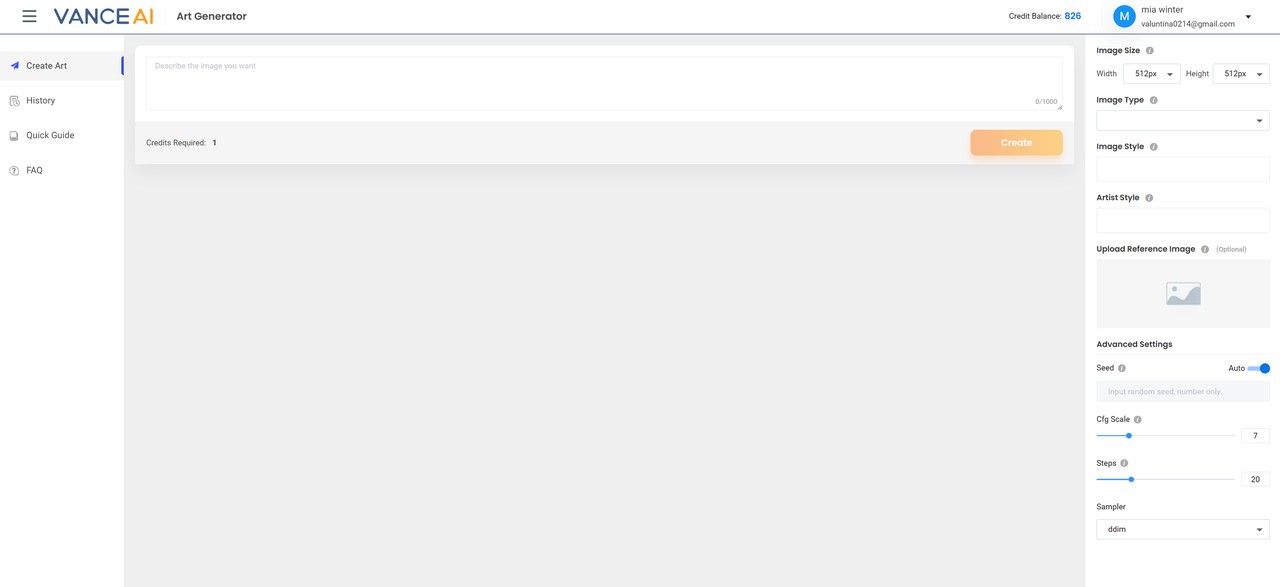 Step 3: Make a preview and then download it to your device.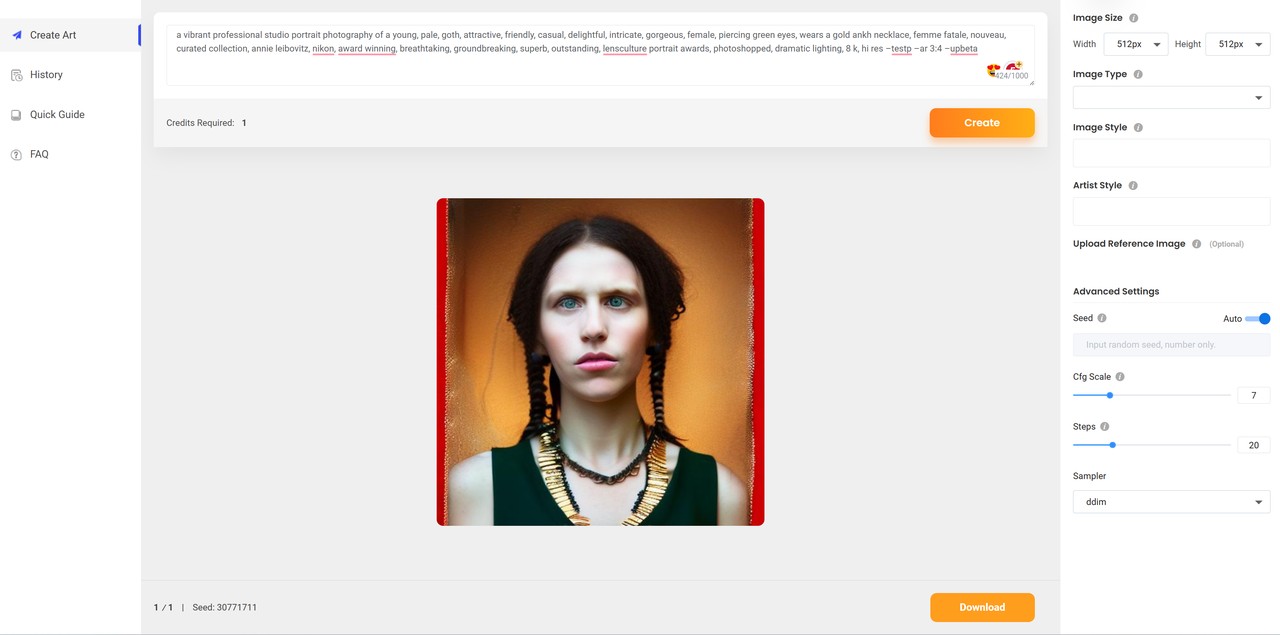 Best 5 Portrait Generators Alternatives to VanceAI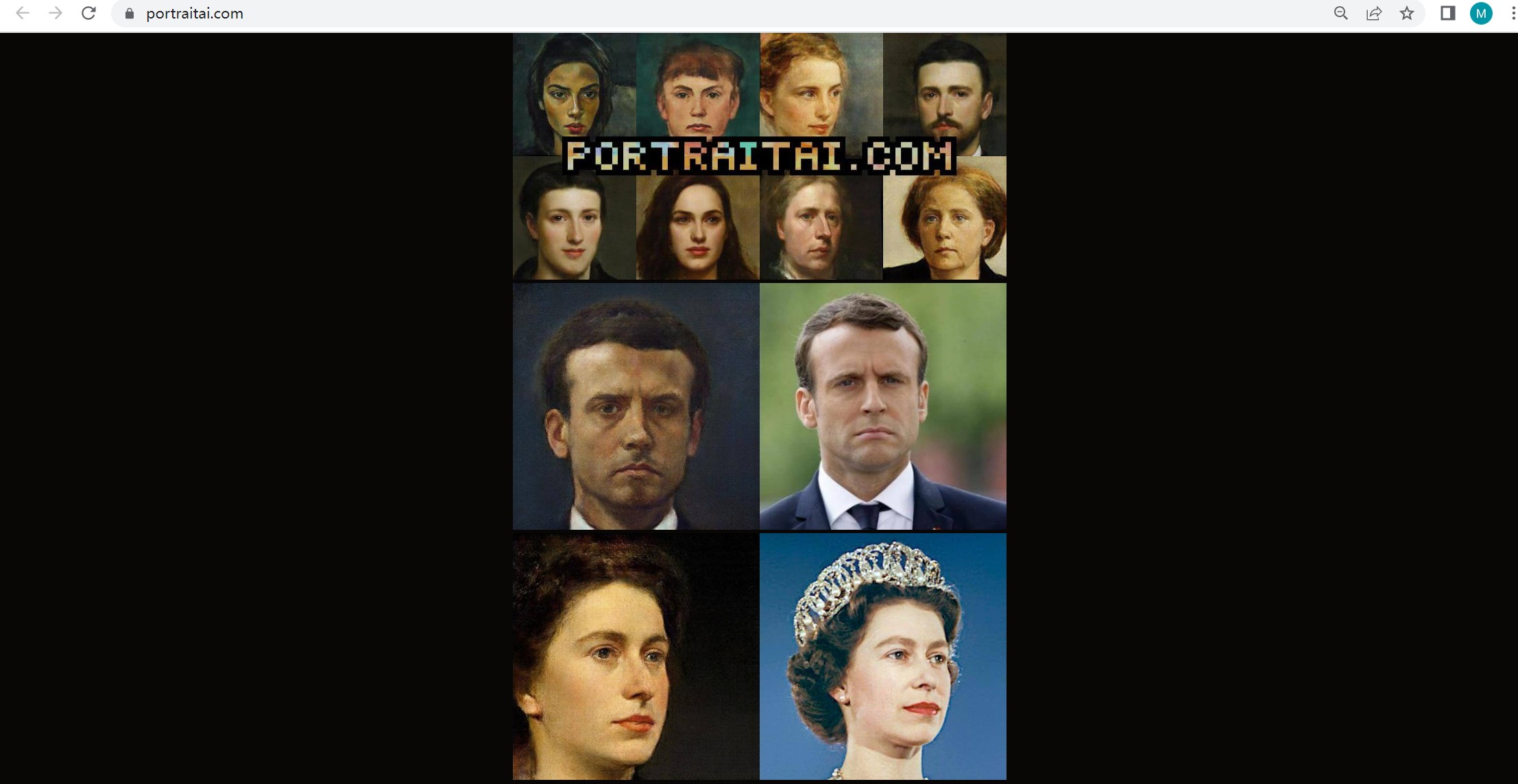 Portrait AI offers powerful features for portrait editing, including advanced facial recognition technology and an array of customizable filters and effects. It allows users to enhance and transform portraits with ease, offering options for retouching, makeup application, and even age progression/regression. With its user-friendly interface and robust capabilities, Portrait AI empowers users to create stunning and professional-looking portraits effortlessly.
Pros:
Advanced AI algorithms for realistic portrait generation.
Offers various styles and customization options for artistic expression.
Cons:
Weaknesses: Potential limitations in capturing fine details or specific nuances.
May require high computational resources for processing complex portraits.
Fotor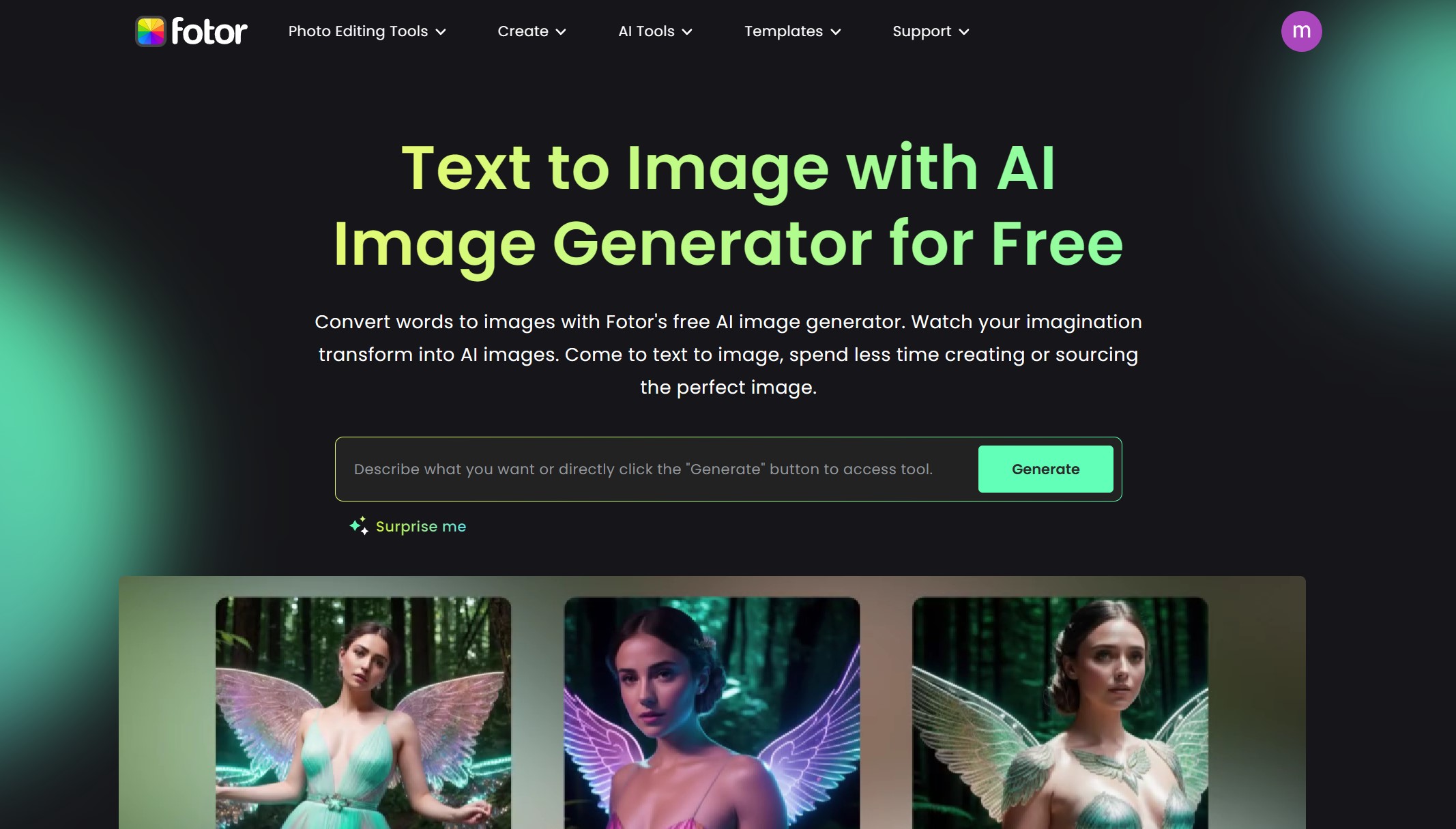 Fotor is a feature-rich photo editing software that offers a range of key features. It provides advanced editing tools and filters for enhancing images, along with a comprehensive set of retouching options for portrait photography. Additionally, Fotor offers a wide selection of stylish templates and designs, making it a versatile platform for creating professional-looking graphics and collages.
Pros:
A convenient and user-friendly tool for generating portrait effects.
Offers a variety of filters, adjustments, and enhancements to enhance portraits.
Provides easy sharing options for social media.
Cons:
Limited customization options compared to advanced photo editing software.
Some effects may lack precision or subtlety.
Potential for limited control over specific elements in the portrait.
Neural Love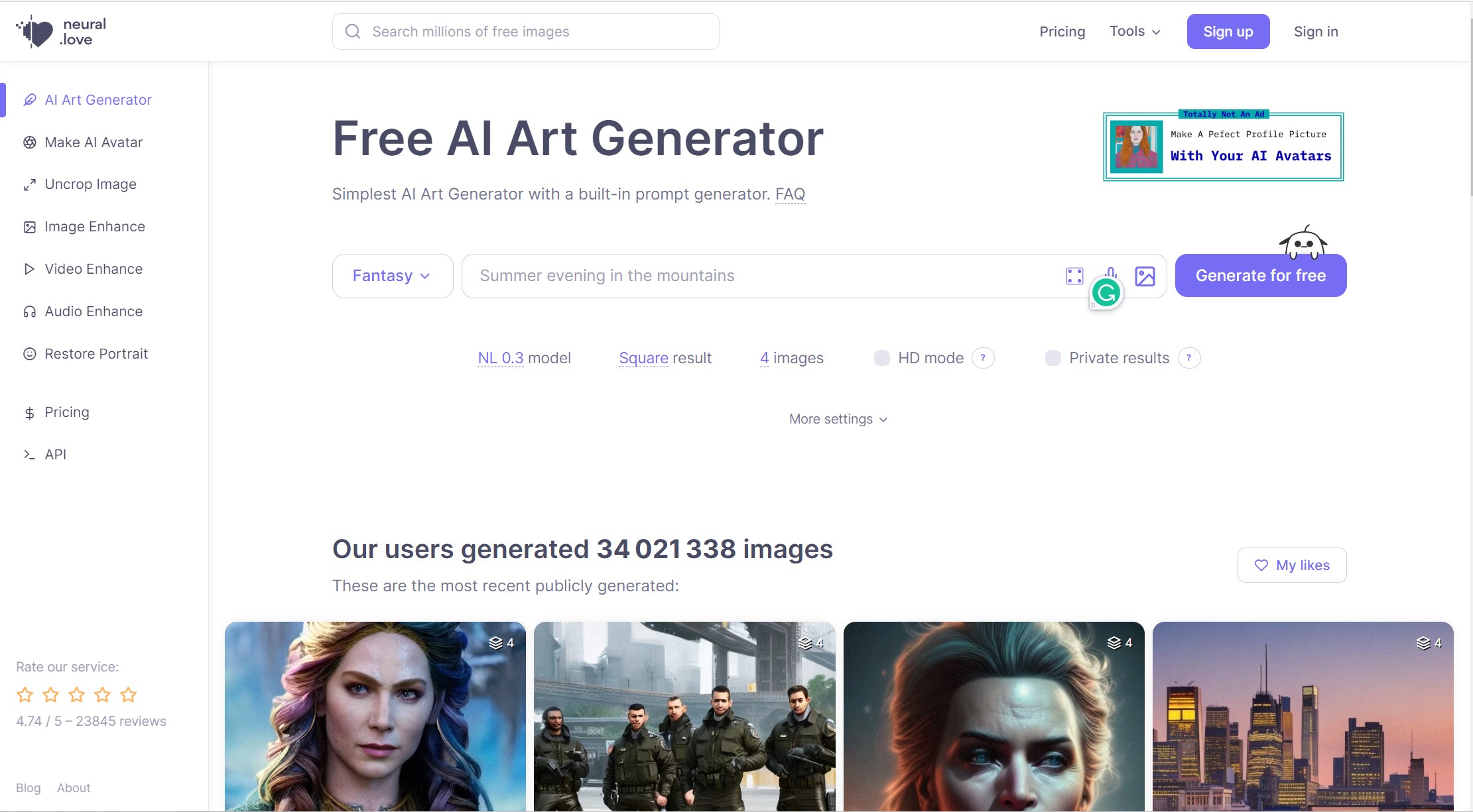 Neural Love Portraits are characterized by their unique ability to generate personalized and artistic portraits using artificial intelligence. It utilizes neural networks to analyze and interpret input data, creating visually captivating and emotionally resonant portraits. With its advanced algorithms and deep learning techniques, Neural Love Portraits offers a distinctive and innovative approach to portrait creation, providing a blend of creativity and personalization.
Pros:
Neural Love Portraits utilizes advanced neural network technology to generate unique and artistic portraits.
It offers a wide range of creative styles and customization options, allowing users to personalize their portraits.
The software provides a convenient and user-friendly platform for creating personalized and meaningful artwork.
Cons:
Neural Love Portraits heavily rely on pre-existing data, which may limit the originality and diversity of the generated portraits.
The quality of the generated portraits may vary, and some results may not meet the user's expectations.
Privacy concerns may arise as the software requires personal photos to create the portraits, raising potential security risks.
Artbreeder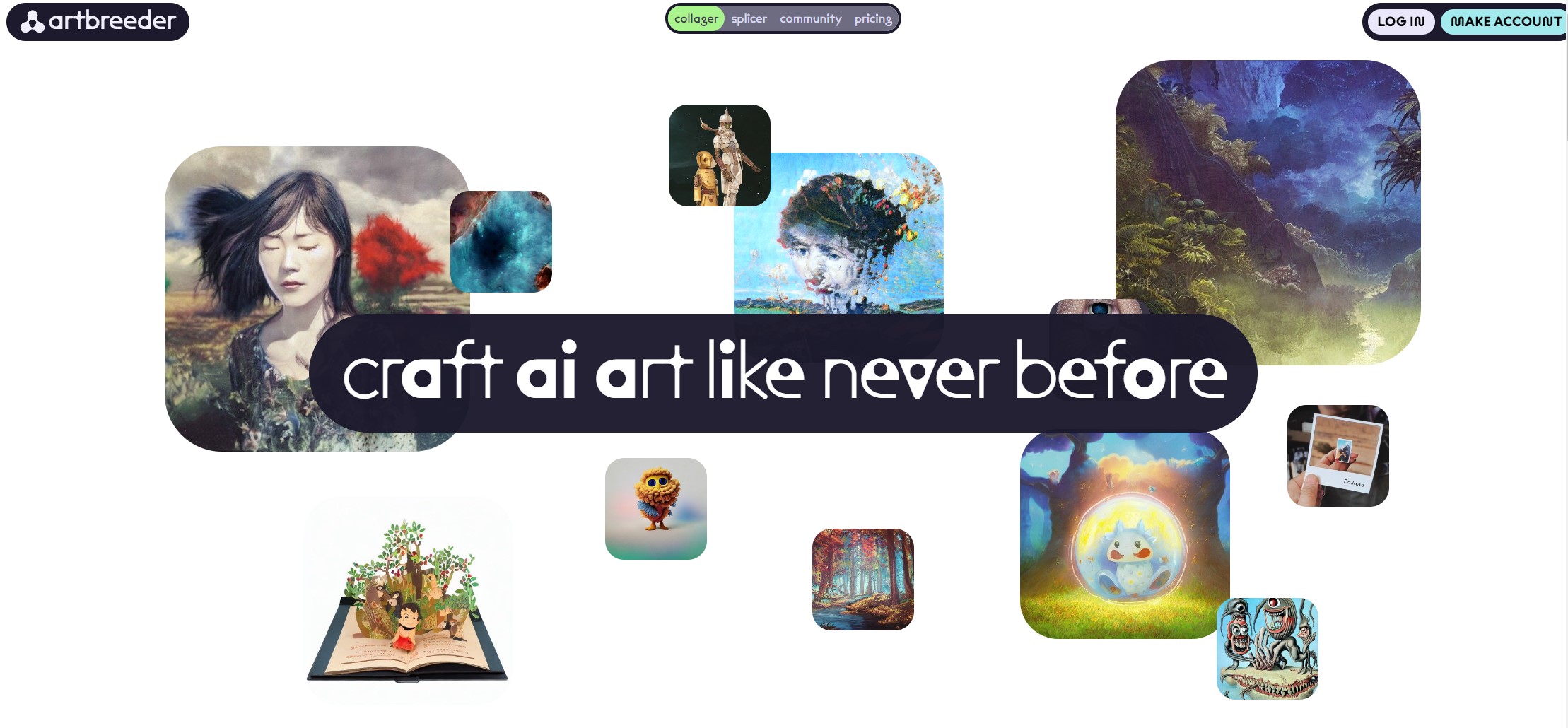 Artbreeder's key features lie in its ability to generate unique and diverse artwork through AI-driven collaboration and breeding. It allows users to combine and manipulate images to create new and fascinating visual compositions. With its extensive library and intuitive interface, Artbreeder empowers artists and creators to explore and expand their creative boundaries in an innovative and collaborative manner.
Pros:
Artbreeder utilizes advanced AI algorithms to generate unique and visually stunning artwork by blending and evolving existing images.
It provides a vast library of diverse and high-quality source images, allowing users to explore and remix various styles and genres.
The platform encourages collaboration and community engagement, enabling artists to share and discover inspiring creations.
Cons:
The generated artwork may lack originality and may heavily rely on the input images, potentially leading to less unique outcomes.
As an AI-driven platform, Artbreeder's results can be unpredictable and may not always meet the specific creative intentions or requirements of users.
Limited control over the AI algorithms and customization options may restrict the fine-tuning and precise adjustments desired by some artists
NightCafe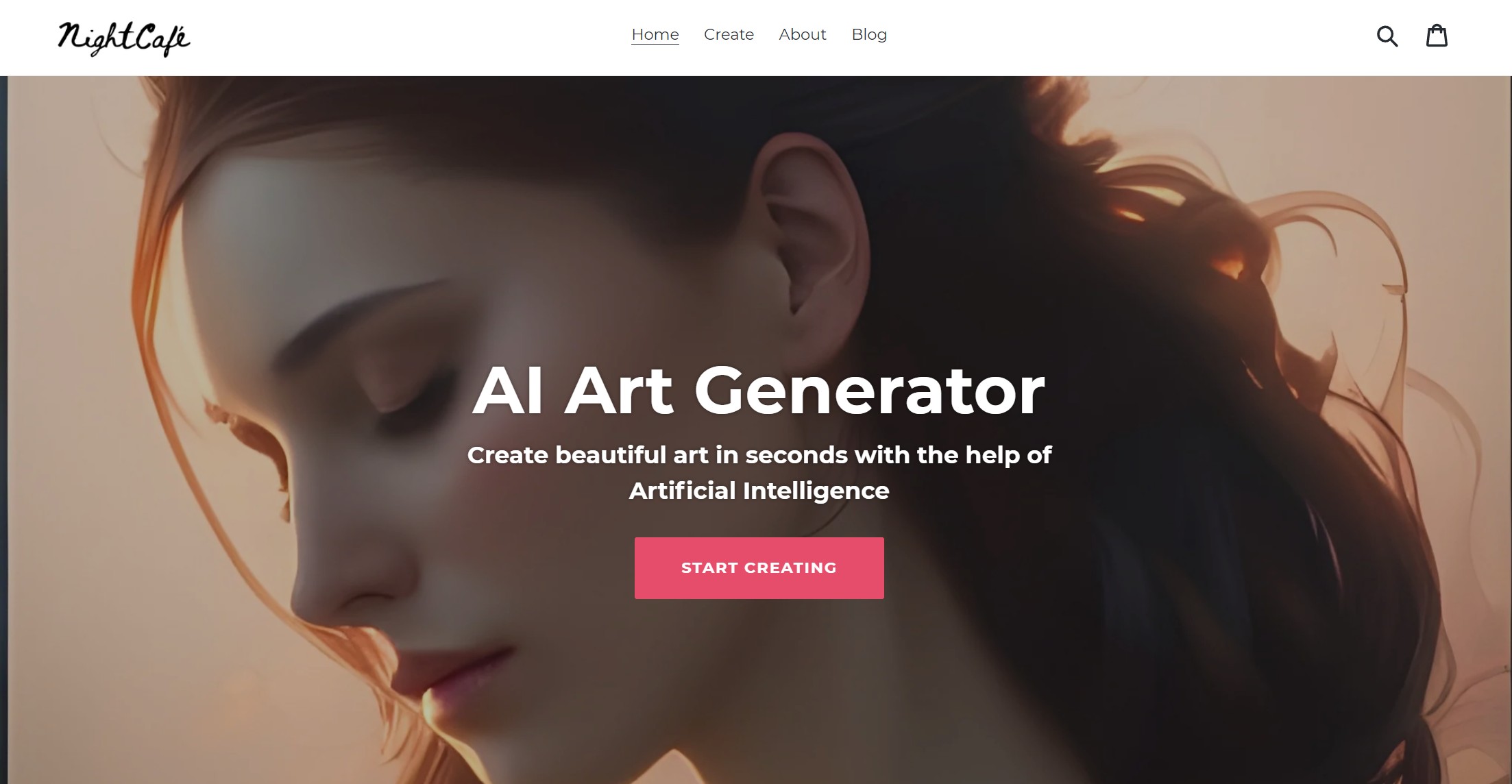 Nightcafe is a platform that stands out with its key features designed for immersive digital art experiences. It offers a vast collection of diverse and visually stunning artworks from renowned artists, providing a rich and inspiring environment for art enthusiasts. The platform's interactive and user-friendly interface allows users to explore, discover, and engage with art in unique ways, creating a dynamic and engaging art community.
Pros:
Immersive virtual reality (VR) experience, allows users to explore and interact with a visually stunning virtual environment.
Offers a diverse range of interactive elements, including games, puzzles, and social interactions, enhancing engagement and entertainment value.
Provides a unique platform for creative expression and collaboration, enabling users to showcase and share their own virtual creations
Cons:
Requires VR equipment and a compatible system, limiting accessibility for users without the necessary hardware.
Relies heavily on user-generated content, which can result in inconsistencies in quality and experience.
Limited availability of content and experience compared to more established VR platforms.