In the modern Internet era, where online presence and social media activity or presence play a big role in our personal and professional lives, cool profile pictures serve as a visual representation of ourselves. They are particularly common among social media users, bloggers, content creators, and online gamers who seek to establish a unique online identity. With an AI profile picture maker, you can transform a normal photo into a cool profile picture easily.
These tools provide an alternative to traditional photography or illustration and enable users to create avatars that align with their preferences. Moreover, an AI generated profile picture gives you more options to express yourself while not revealing your face openly, hence increasing privacy online.
In this AI profile picture generator guide, we will take a look at some valuable AI tools, such as AI Art Generator, that you can use to create a cool profile picture easily.
What is An AI Profile Picture Generator?
An AI profile picture generator app is a software application that uses AI and other similar technology to create unique and personalized profile pictures or avatars for users. It employs sophisticated algorithms and machine learning techniques to generate images that resemble human faces or other artistic styles. The algorithms can make simple portraits look artistic as well, though the features depend on which app you use.
AI profile picture generator apps typically use deep learning models, such as Generative Adversarial Networks (GANs) or Convolutional Neural Networks (CNNs). These models are trained on massive datasets of existing images to learn patterns, styles, and characteristics of human faces or other desired visual outputs.
When a user interacts with the app, they may have the option to customize certain features such as age, gender, hairstyle, accessories, and more. The AI algorithms analyze these user preferences and generate a unique profile picture based on the input. More interestingly, there are also some popular Vtuber Maker which use similar technology. Try it if you like.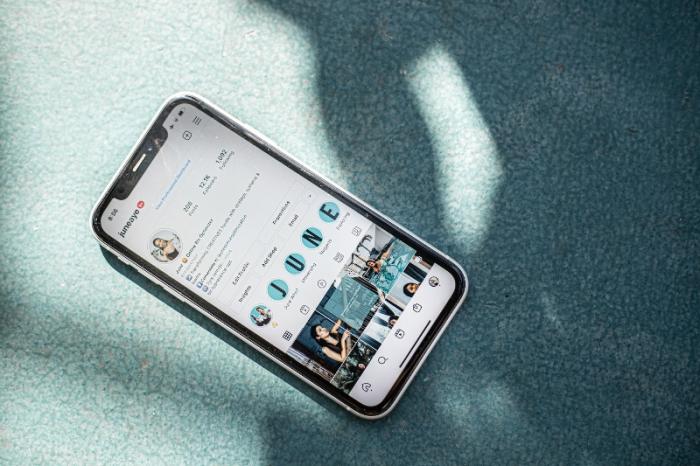 Instagram Profile Picture
An Instagram profile picture is a small, square-shaped image that represents an individual or brand on the Instagram social media platform. An Instagram photo ideally should be sized around 110x110 pixels. However, Instagram displays profile pictures in a circular format, so it's important to ensure that the main content of the image fits within the circular frame. Instagram is a visually charged platform, which is ideal for posting professional and high quality photos. Creative accounts do tend to experiment with their logos in different ways and this is where you can use an AI app for profile picture ideas.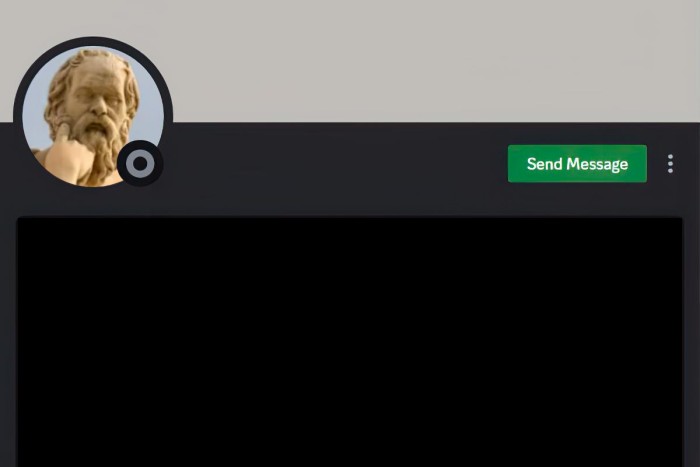 Discord Profile Picture
A Discord profile picture, also known as an avatar, is an image that showcases your profile to the public on Discord. It appears in various locations within the Discord app, such as next to the user's username in chat messages, on the user's profile, and in the server member list. 128x128 pixels is what works best for the platform. Discord displays profile pictures in a circular format as well. Discord displays profile pictures in a circular format as well. Discord photos tend to be more artistic since the platform isn't really considered a professional space as other social media platforms. Discord users usually have non-traditional and visually appealing profile pictures that showcase their current interest, personality, or favorite pop-culture.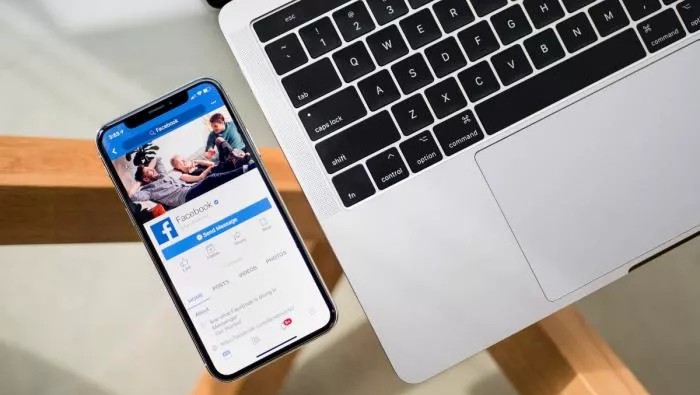 Facebook Profile Picture
The recommended dimensions for a Facebook profile picture are 170 pixels by 170 pixels on desktop and 128 pixels by 128 pixels on mobile devices. In a Facebook profile picture, you typically see a variety of images depending on individual preferences. Users can choose to have a personal photo, a group photo, a logo or graphic representing a business or organization, or any other image that represents them or their interests. Besides that, more people also seem to be interested in AI Face Generator. You can know more from the link.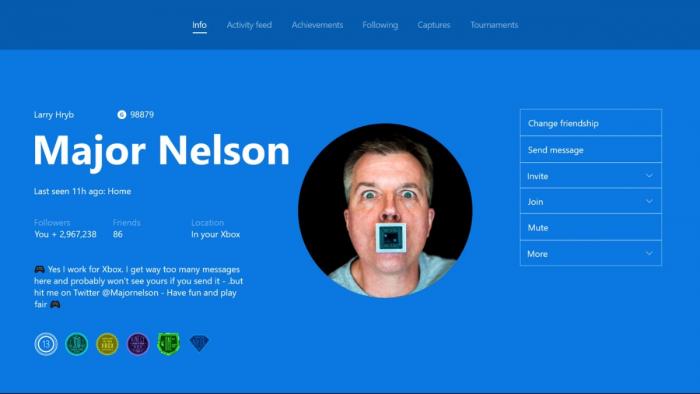 Xbox Profile Picture
An Xbox profile picture is an image that represents a user's identity on the Xbox gaming platform. It appears alongside the user's gamertag, achievements, and in various parts of the Xbox interface, such as friends lists, multiplayer game lobbies, etc. The recommended dimensions for an Xbox profile picture are 1080 pixels by 1080 pixels. Since Xbox is a gaming platform, users can choose to have a personal photo, a custom gamer avatar, an image representing a favorite game or character, or any other image that reflects their gaming identity. Overall, it is experimental.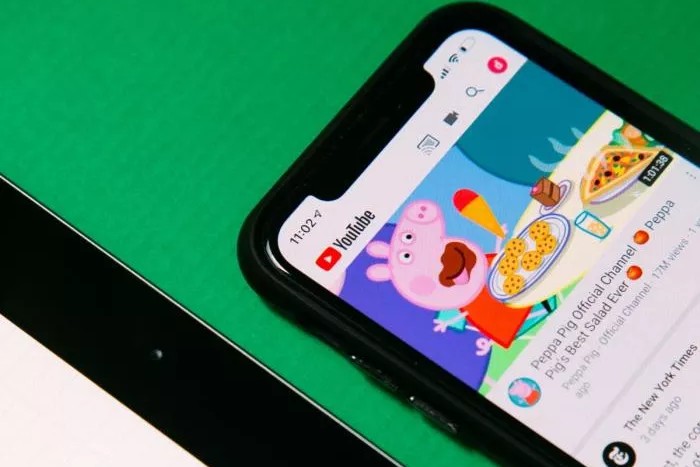 Youtube Profile Picture
A Youtube profile picture appears next to the channel's name in search results, on the channel's homepage, and alongside the channel's videos and comments. The recommended dimensions for a YouTube profile picture are 800 pixels by 800 pixels. In a YouTube profile picture, you typically see a variety of images depending on individual preferences and the channel's branding. Users can choose to have a personal photo, a custom logo, an image related to the channel's content, etc.
How to Make a Profile Picture with VanceAI?
VanceAI offers a range of image editing tools that you can utilize for not only creating brand new visuals, but also for enhancing the profile photos that you might currently have. The guides below showcase a few tools that can help you create or enhance your photos.
Toongineer Cartoonizer
Step 1: With Toongineer Cartoonizer, you can convert a normal portrait into a cartoon or anime styled image. Click on the link and use the "Upload Image" button to get to the Workspace.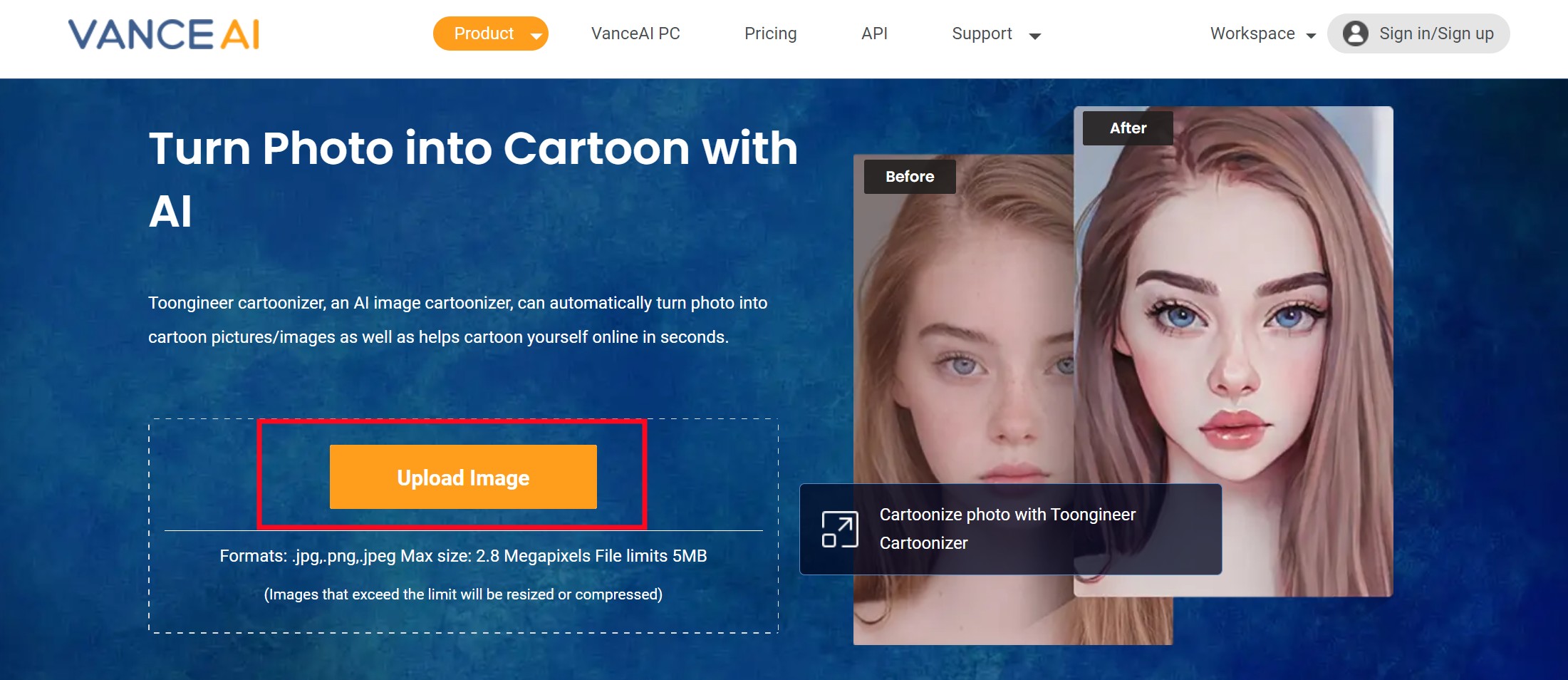 Step 2: After getting to the Workspace, you can choose any artistic option that you want for your image. You can choose from cartoons, anime, or sketch. Click on "Start to Process" next. If you like an AI avatar, it also supports making cartoon avatars.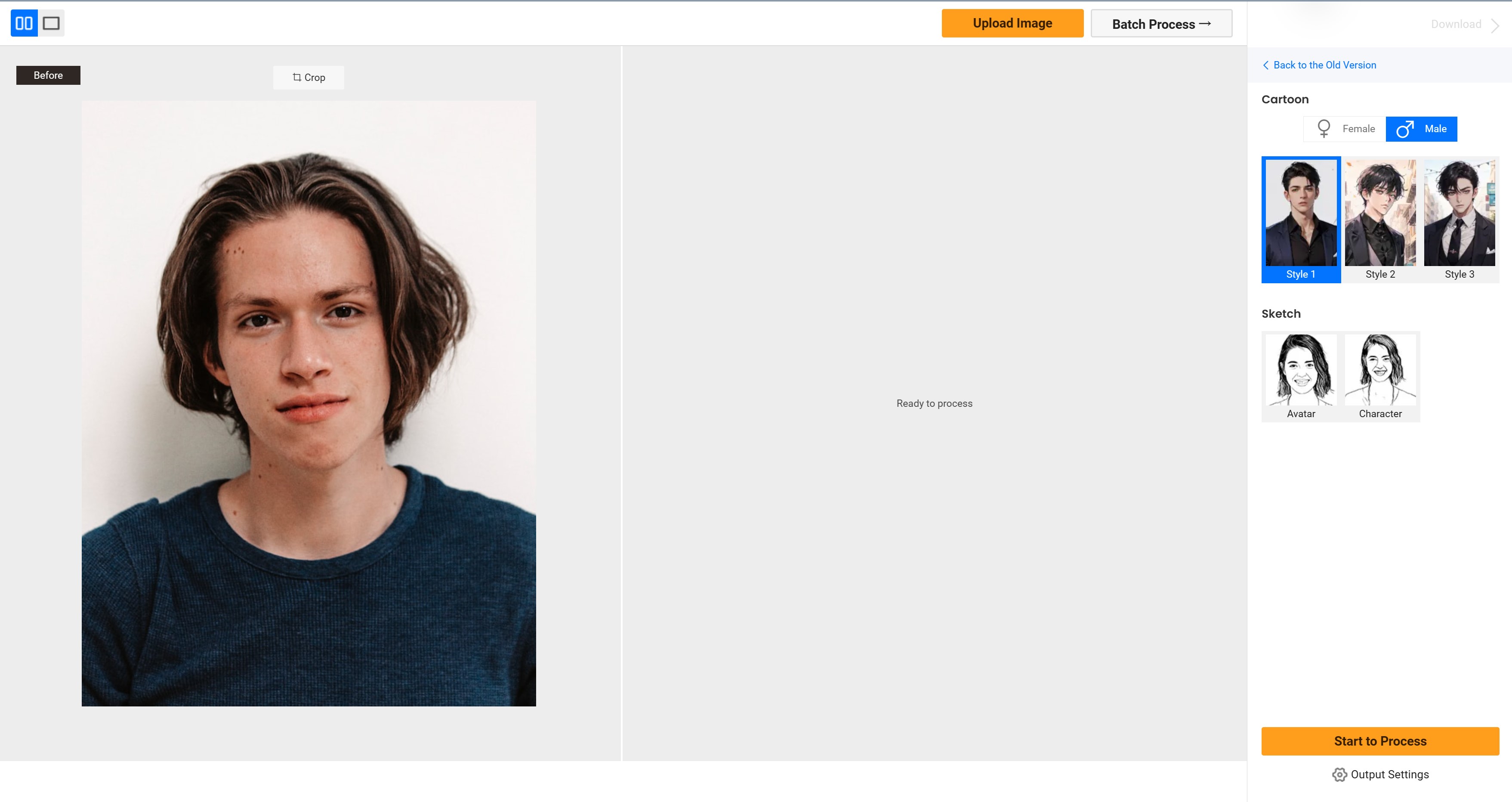 Step 3: The image will be processed and the final photo will be displayed in a few seconds. You can then use the "Download Image" option to get the photo. More information about AI Cartoon Generator can be read through the link.
VanceAI Image Generator
Step 1:  Access VanceAI Image Generator online with the link given. There, click on "Generate Art Now" to go to the Workspace.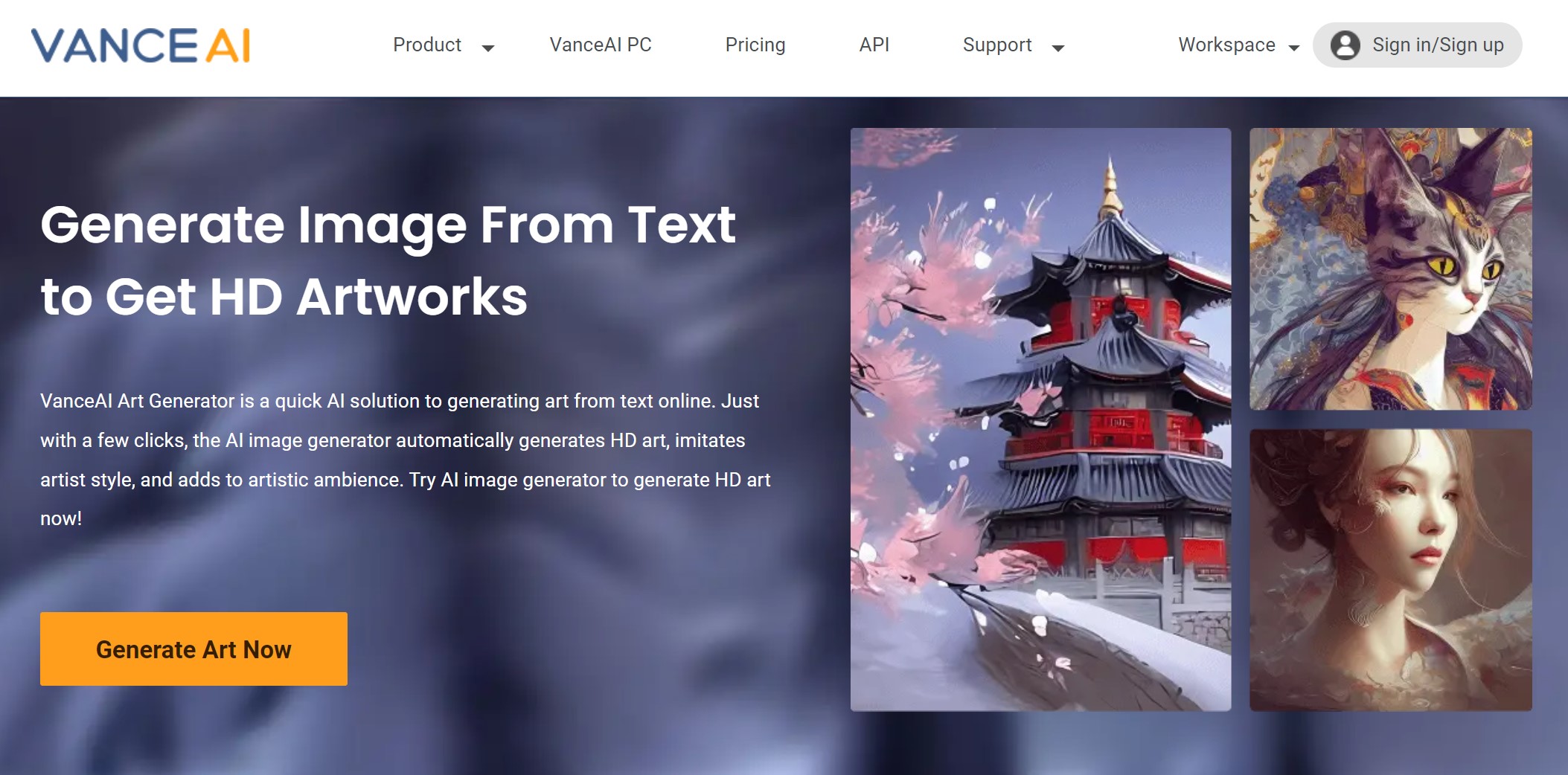 Step 2: You can type in the description for the photo that you want. Also, use the settings on the right to further customize your result. Click on "Create" once ready.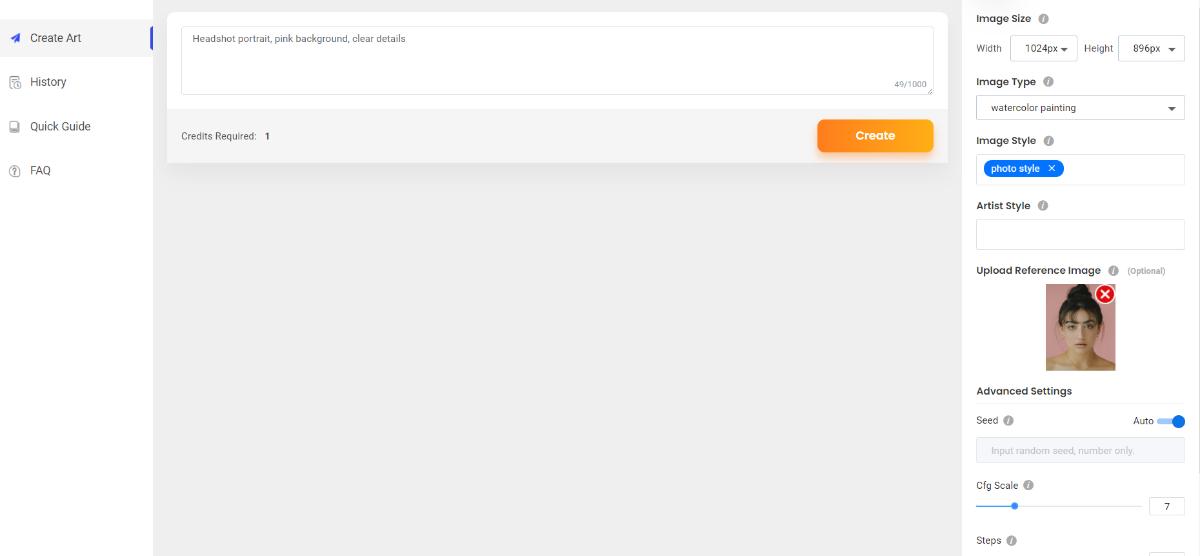 Step 3: The image should be generated within a few seconds. Download it using the option given there. Apart from that, there comes some fancy AI Portrait Generator, making fancy selfies at a fast speed. Get to know more about it.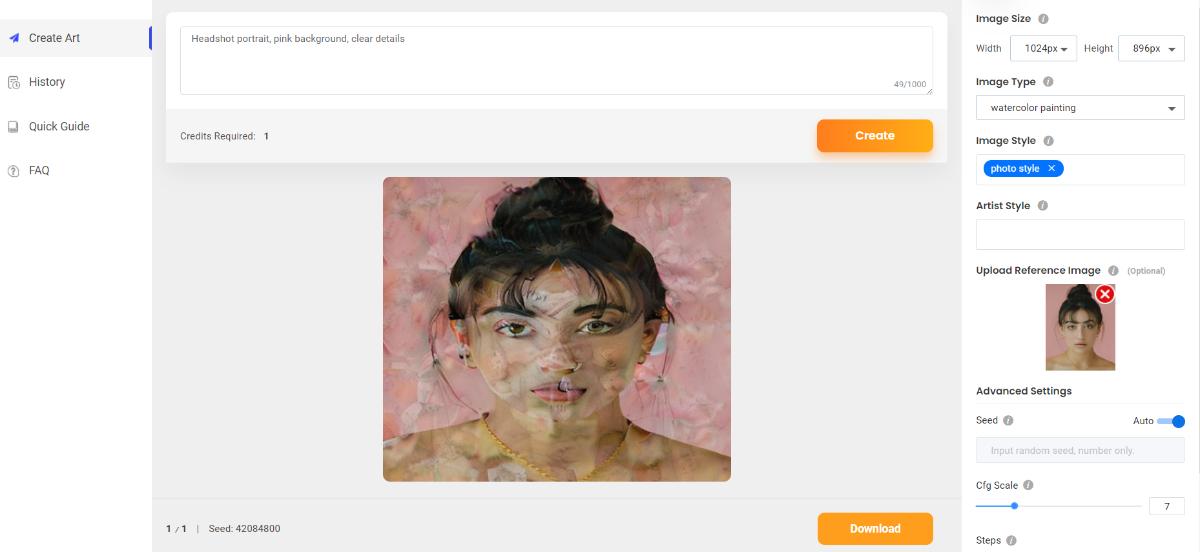 VansPortrait
Step 1: Click on VansPortrait to get to the homepage of the tool. Click on Upload Image to proceed ahead.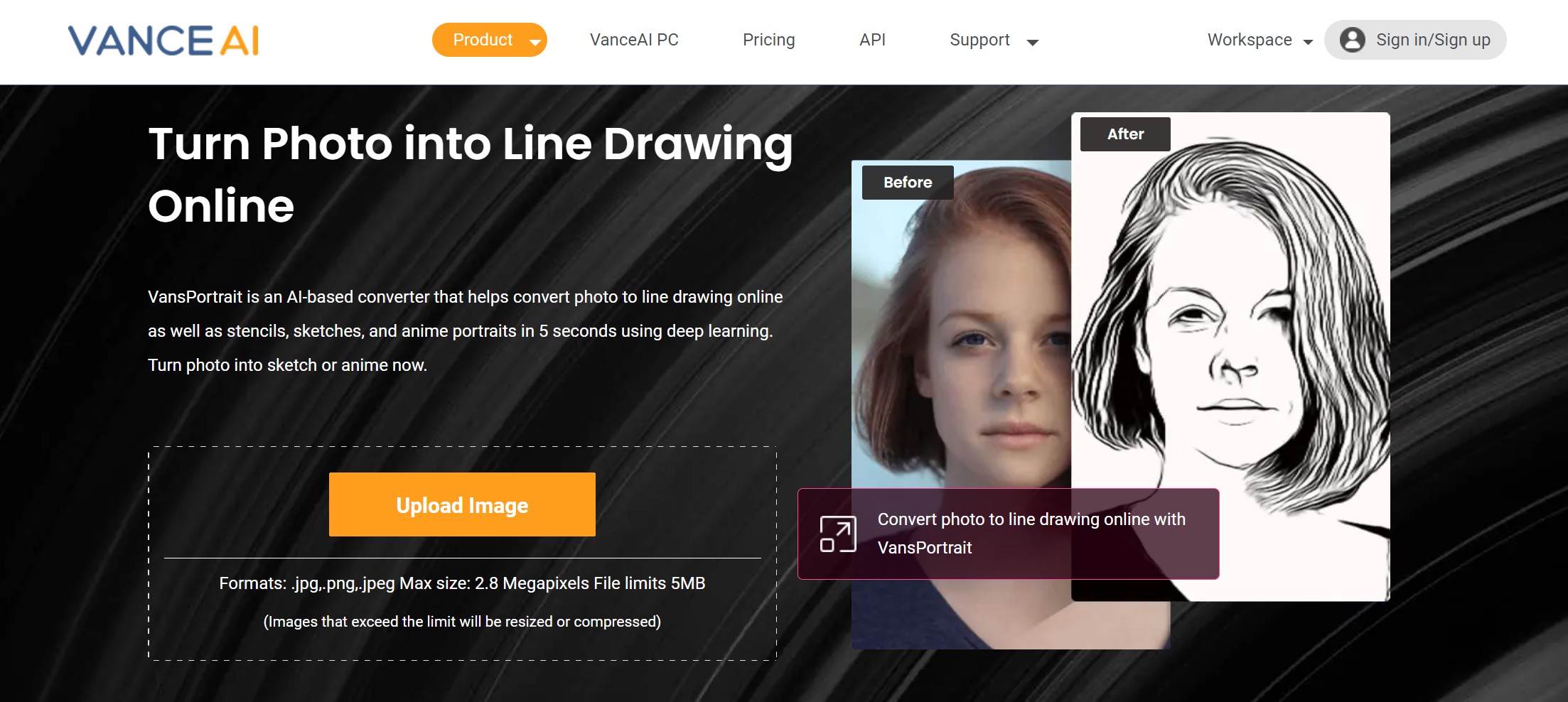 Step 2: Similar to the first tool, you can choose among the options given for profile picture ideas. Click on "Start to Process" to initiate the profile picture AI tool.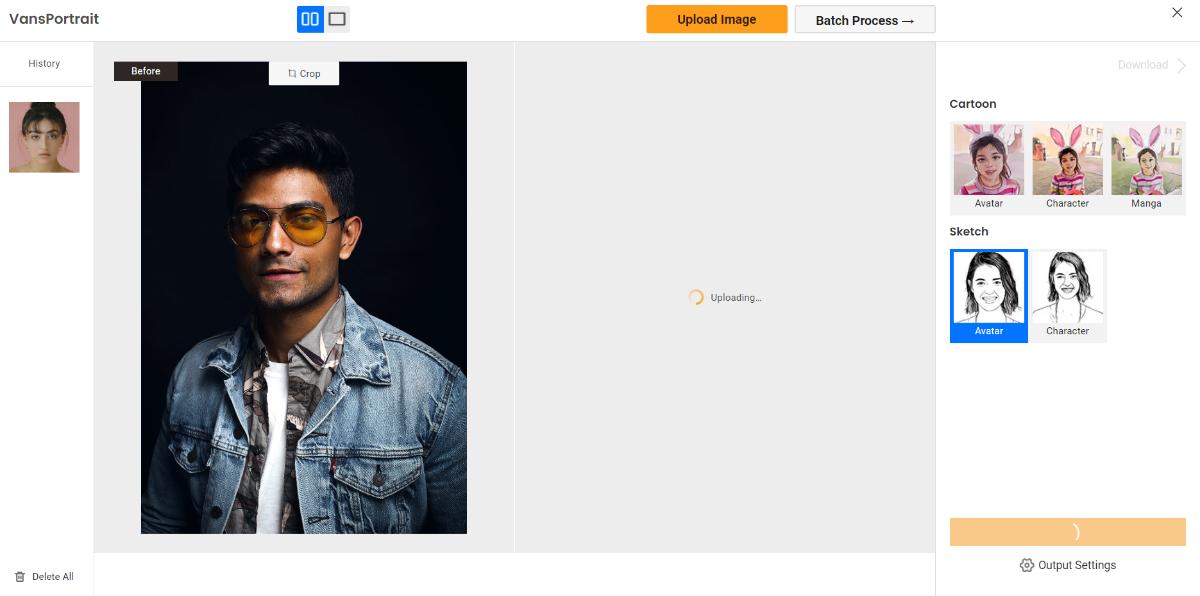 Step 3: Within a few seconds, you should get the results. Download the image by clicking on "Download Image".
Best 5 AI Profile Generator Alternatives To VanceAI
Portrait AI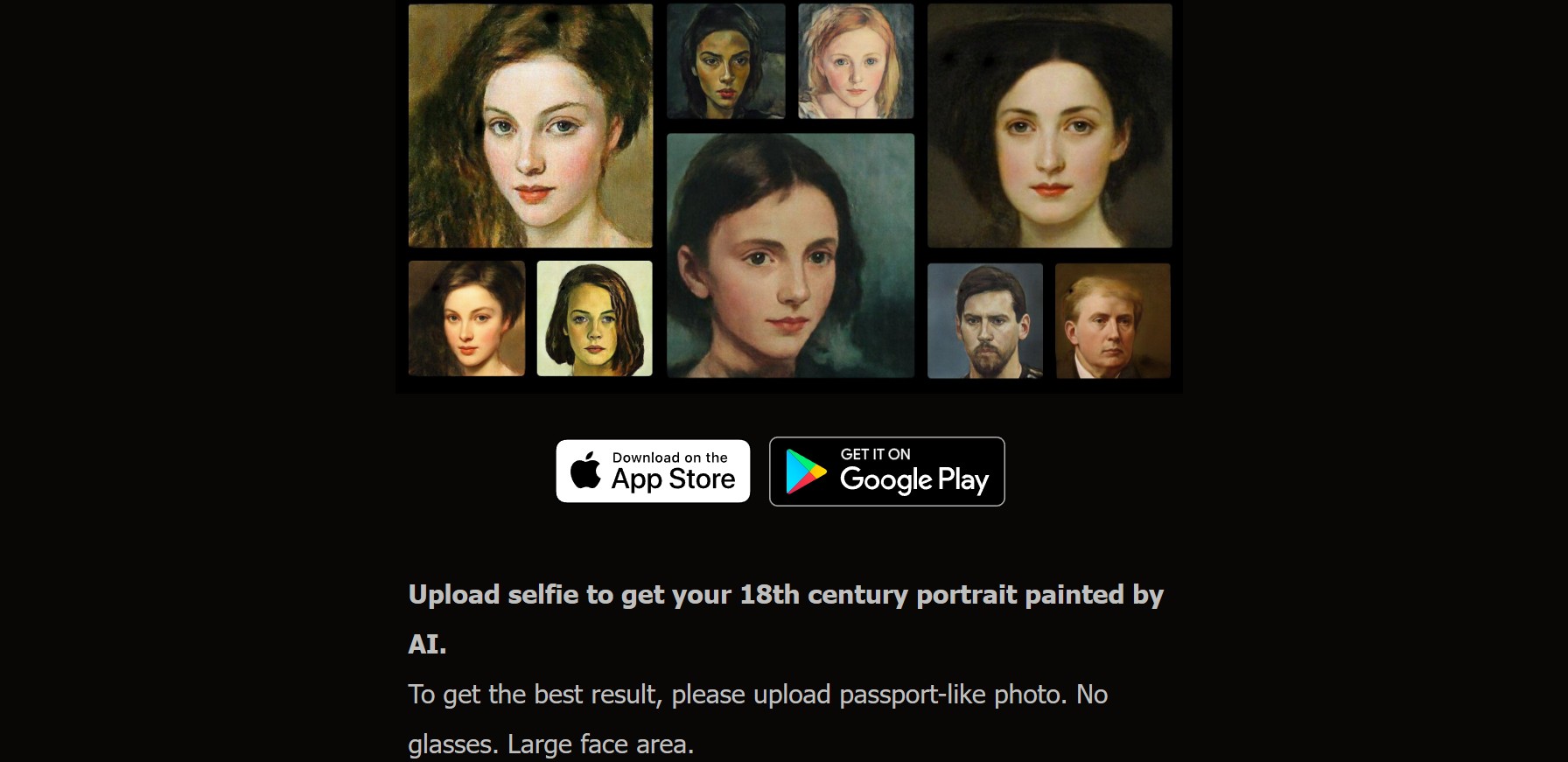 PortraitAI utilizes AI algorithms and image processing techniques in a way that converts portraits into their 18th-century counterparts. The AI profile picture generator free tool aims to recreate the aesthetic qualities and visual characteristics often seen in portraits from that era. In order to make an image fit the aesthetic, the technology behind this app applies filters and other similar adjustments. This may include altering the color tones, adding new elements, etc.
Pros:
Artistic Expression: These tools allow individuals to explore and experiment with different artistic styles by transforming their modern photographs into unique and visually striking 18th-century-inspired portraits.
Historical Nostalgia: The resulting portraits can evoke a sense of historical nostalgia and add a touch of vintage charm to personal photos, making them stand out and convey a distinctive aesthetic.
Personalization: Users have the flexibility to choose which photographs they want to transform and can select the level of adjustment and stylization to suit their preferences, enabling a degree of personalization in the final portrait.
Cons:
Loss of original details: The transformation process can alter the original photograph significantly. While it adds an artistic touch, some fine details and nuances of the original image may be lost or distorted.
Limited historical accuracy: While these tools aim to recreate the essence of 18th-century style, they may not achieve complete historical accuracy in terms of techniques, materials, or specific artistic conventions.
Fotor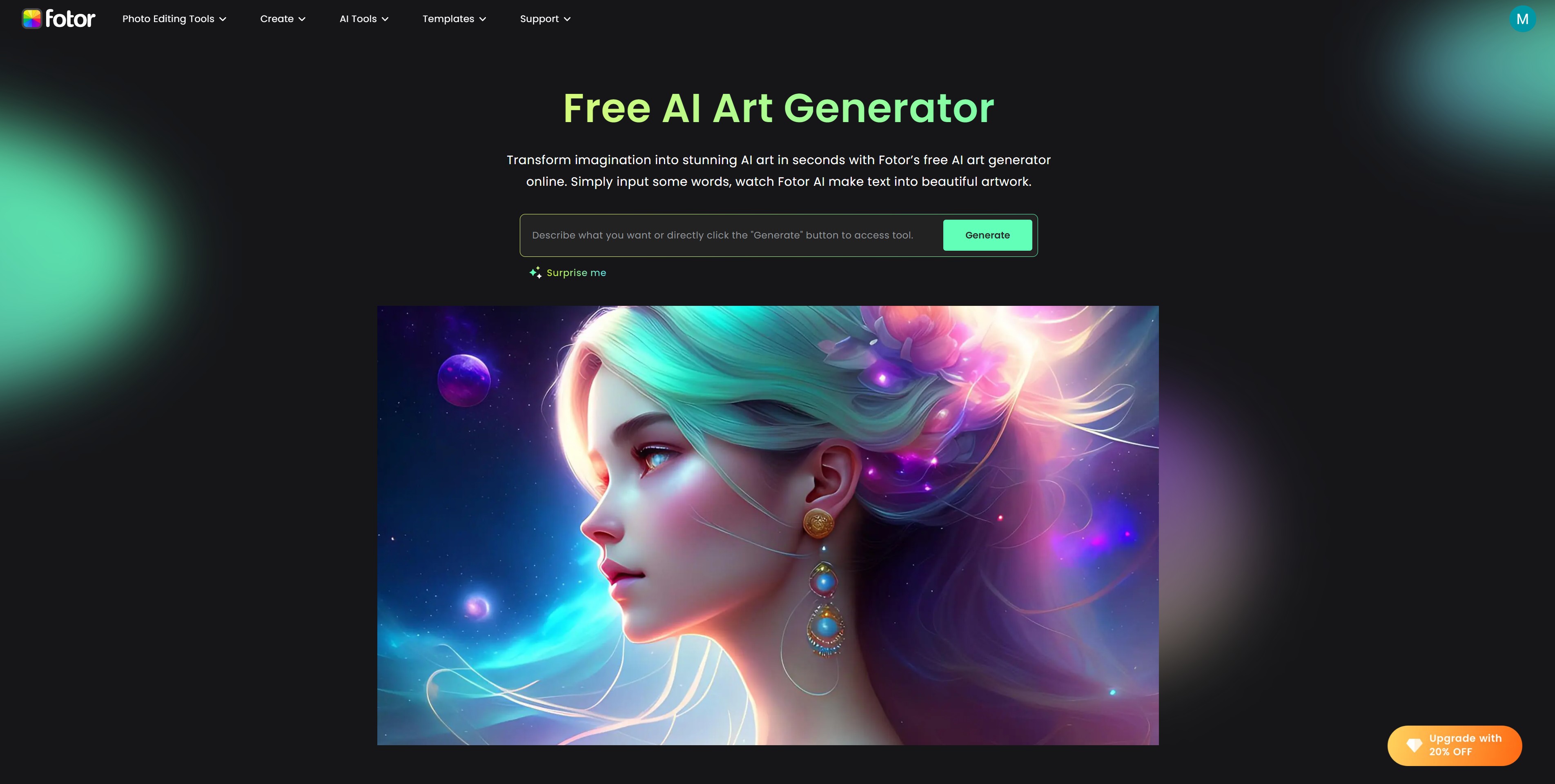 Fotor is a known platform, providing easy accessibility and tools for users to edit their profile photos. Its artistic filters, AI enhancement tools, editing tools, and more, enable users to enhance their existing photos and add unique artistic elements.
Pros:
Interesting Filters and More: Fotor offers a diverse collection of filters, effects, and presets that can instantly transform photos into various artistic styles. Users can experiment with different options to achieve unique and visually striking profile pictures.
Multiple Tools and Features: The platform hosts a lot of different tools, some of them including saturation settings and other adjustments. Moreover, Fotor offers an AI art tool of its own that can be used for portrait creation. These tools allow users to fine-tune their photos and tailor them to their artistic vision.
Portrait Photo Editing: Fotor offers a wide selection of overlays, textures, and borders that can be applied to photos to add artistic elements or enhance their visual appeal. These overlays can help create a distinct and personalized profile picture.
Cons:
Skill and Experimentation Required: Creating artistic profile photos requires some level of artistic sensibility and experimentation. Users may need to explore different combinations of filters, effects, and adjustments to achieve the desired artistic outcome.
PFPmaker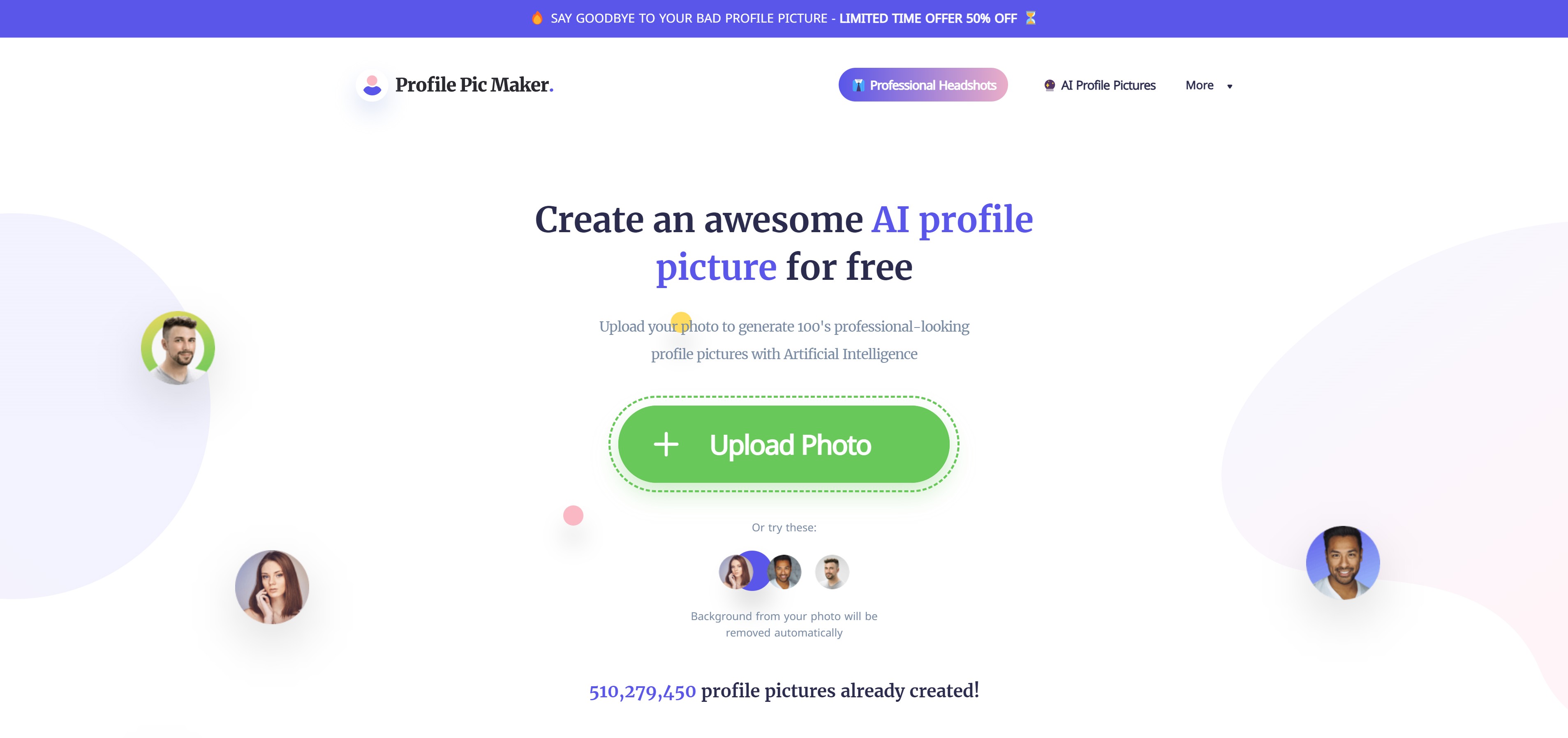 Profile Pic Maker is an online app that utilizes AI technology to automatically remove backgrounds from photos or custom images. It offers a range of features to help users create professional-looking profile pictures easily. With a large user base and millions of profile pictures generated, Profile Pic Maker aims to provide a convenient solution for individuals seeking to enhance their online presence.
Pros:
AI Background Removal: The app's AI-powered background remover automatically eliminates backgrounds of any complexity. This feature saves users time and effort in manually removing backgrounds, allowing them to focus on the main subject of their profile picture.
Instantly Generated Designs: Profile Pic Maker provides users with dozens of professionally generated profile picture designs. This extensive selection allows users to quickly find a design that suits their preferences and style, saving them the need for extensive design knowledge or skills.
Matching Background Cover: Profile Pic Maker goes beyond just the profile picture and also generates a matching background cover. This ensures visual consistency across various social media platforms.
Cons:
Lack of Originality: As Profile Pic Maker is a widely accessible app with a large user base, there is a possibility that multiple users may end up with similar or identical profile picture designs. This can affect the originality and distinctiveness of the profile pictures.
Limited Design Control: While the app offers customization options, the extent of design control may be somewhat limited compared to professional graphic design software. Users with specific design requirements or those seeking highly intricate customizations may find the app's capabilities constrained.
Picofme.io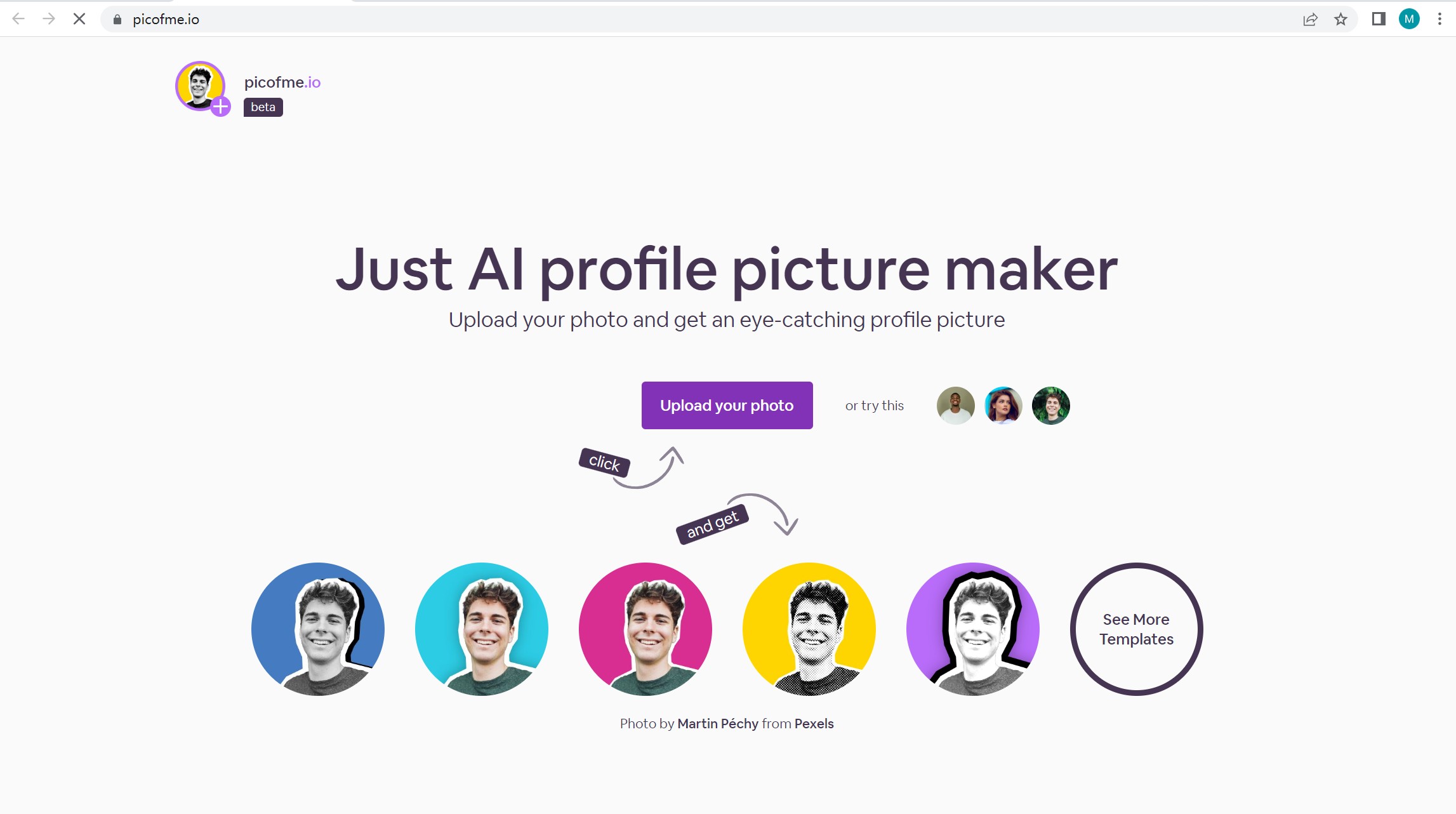 picofme.io is an online AI profile picture maker designed to help users create eye-catching profile pictures quickly and easily. The app utilizes AI image background removal along with various backgrounds, outlines, and filters to enhance the profile picture's visual appeal. The aim is to attract more audiences and make the user's profile stand out.
Pros:
Easy and fast: picofme.io offers a straightforward process to create profile pictures in just a few clicks.
Users can quickly upload their photo, remove the background, and choose from various design options without the need for extensive design skills or software installations.
AI-powered background removal: The app's AI-based background removal technology automates the process of removing the background from the uploaded photo, saving users time and effort in manual editing.
Wide range of variations: picofme.io provides users with a variety of backgrounds, outlines, and filters to choose from, allowing for customization and personalization of the profile picture. This ensures that users can create a unique and eye-catching profile picture.
Cons:
Output quality: The quality and resolution of the profile picture generated by picofme.io may depend on the uploaded photo and the app's processing. Users should ensure that the downloaded profile picture meets their desired quality standards, especially if it will be used in larger display formats or professional contexts.
Appypie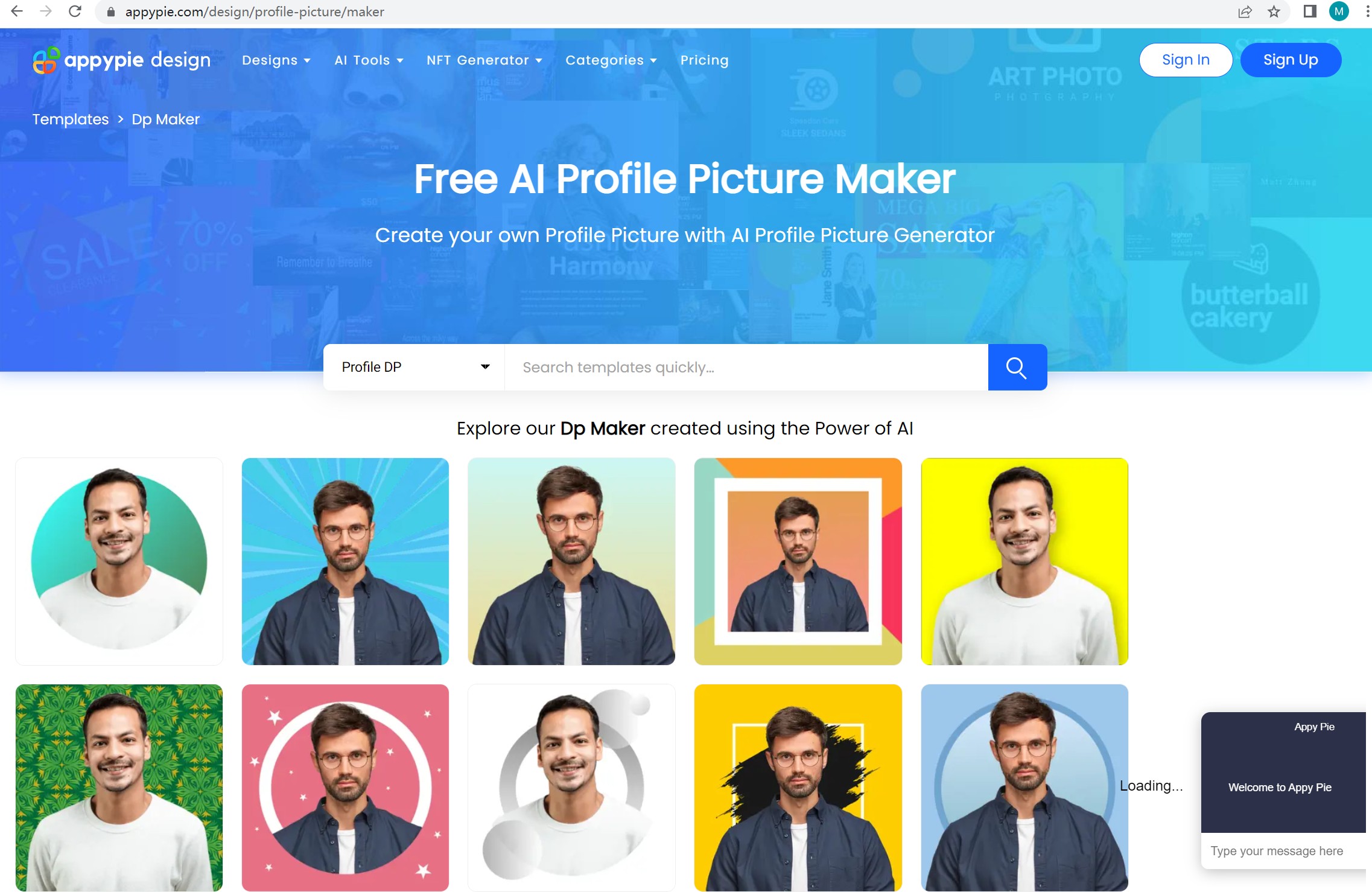 Appy Pie Design's DP Maker is a user-friendly online tool that leverages the power of AI to help you create stunning profile pictures. It provides a wide range of features and customization options to make your profile picture stand out and attract attention.
Pros:
Immense List of Tools: The Appy Pie Design platform has a really massive list of image editing and enhancement features, along with the DP maker tool, that can assist users in creating many types of profile pictures and also enhance the quality of current photos.
Vast Options with Templates: Appy Pie Design provides a diverse collection of pre-designed templates for profile pictures. These templates are thoughtfully curated to ensure visually appealing designs suitable for different occasions and themes.
Cons:
Lack of Advanced Editing: The Appypie Design platform is a bit similar to PFPmaker, meaning that while this platform has a really quick way of creating profile pictures, it is pretty basic and does not offer anything too advanced.