10 Must-See Japanese Anime Movies In 2023
As any anime fan knows, Japan is the birthplace of some of the most popular and beloved anime movies of all time. From timeless classics like "Spirited Away" to modern hits like "Your Name," Japanese animation has captured the hearts of viewers around the world.
Alongside that, 2022 is shaping up to be another banner year for Japanese anime, with a slate of highly anticipated new releases on the way. As any anime fan knows, Japan is the land of great animation. Every year, dozens of new anime movies are released, and many of them go on to become critical and commercial successes. VanceAI Anime Upscaler can help you to improve the qulity of your favorite anime character photos. 
Get High-Quality Wallpapers From Anime Movies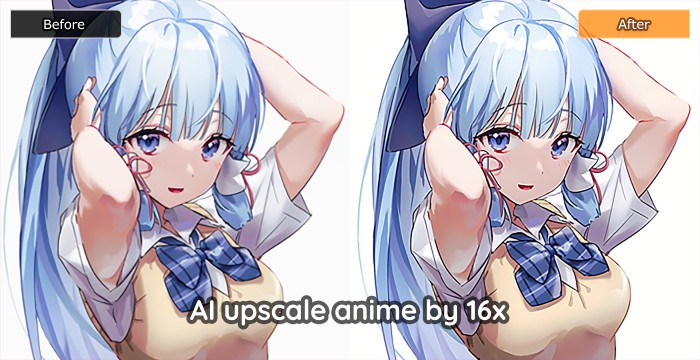 The VanceAI Anime Upscaler offers an easy and convenient way for users to turn their screenshots of the movies into high-quality wallpaper. The software will automatically upscale the image and output a high-resolution version that is perfect for use as wallpaper. With just a few clicks, users can easily create beautiful and unique wallpapers and make photo HD online that are sure to impress their friends and family.
Here's how it works,
Step 1
The first step is to upload the image into the software. The interface is really straightforward which is technically why many anime lovers prefer this software.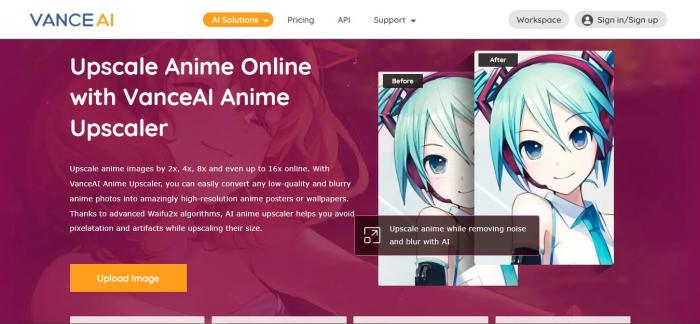 Step 2
After uploading the image, the following window will open up. You can select three parameters, waifu, anime art and real ersgan. To convert into wallpaper, choose real ersgan.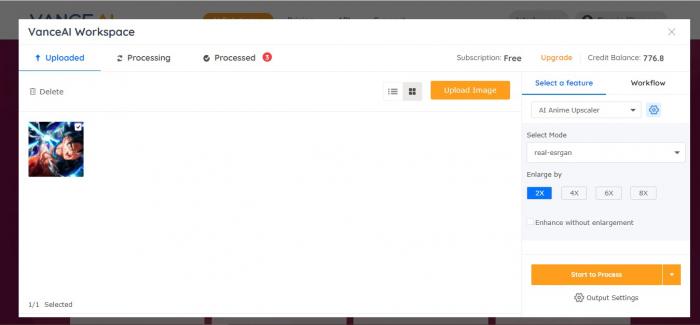 Step 3
Once done, click start to process. The processing takes less than a minute. You can upscale up to three photos in trial method.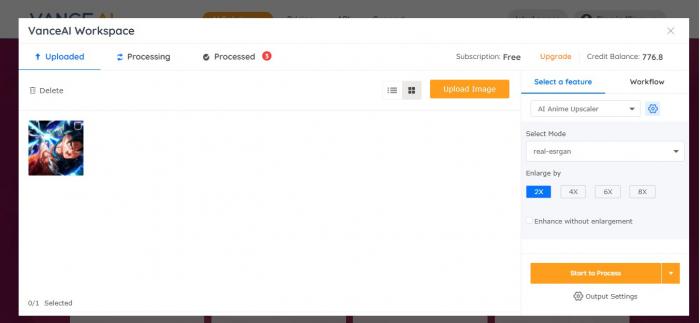 Step 4
After a wait of less than 60 seconds, the following window will pop up. All of the previous work will show in this workspace. If you are not satisfied, you can reprocess the photo or edit to your own requirements.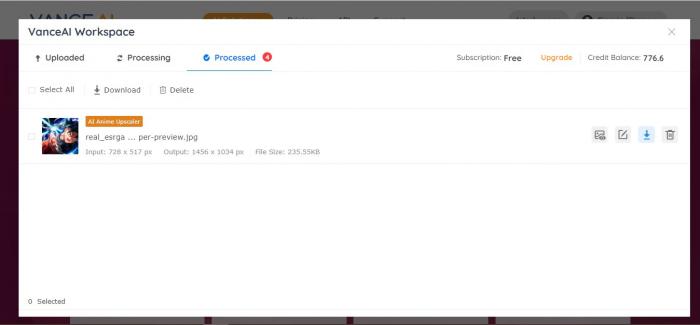 This anime upscaler is a product that can improve the quality of photos. It uses a deep learning algorithm to identify patterns in your images and upscales them accordingly. The results are impressive, and the tool is easy to use. If you're looking for a way to improve the quality of your photos, VanceAI Anime Upscaler is worth considering. It does look easy, doesn't it? Then try to upscale your anime in the pop-up window on the right. Of course, you can also choose to download it directly.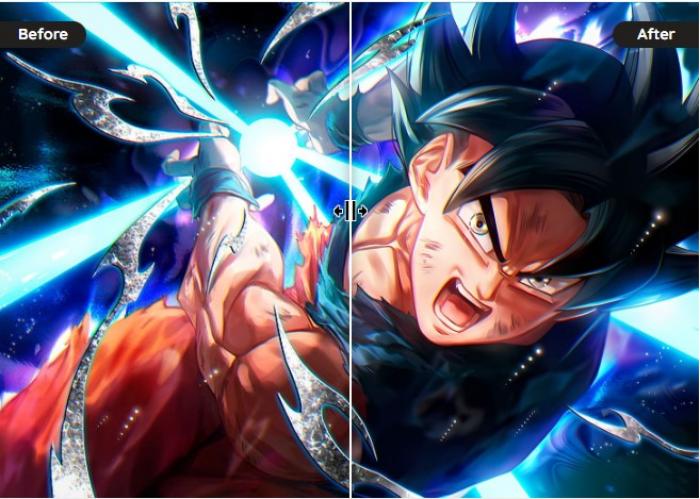 Best 10 Japanese Anime Movies To Watch
With so many great titles to choose from, it can be difficult to know which ones to watch. However, there are a few anime movies that fans definitely don't want to miss. Here are top 10 must-see Japanese anime movies in 2022: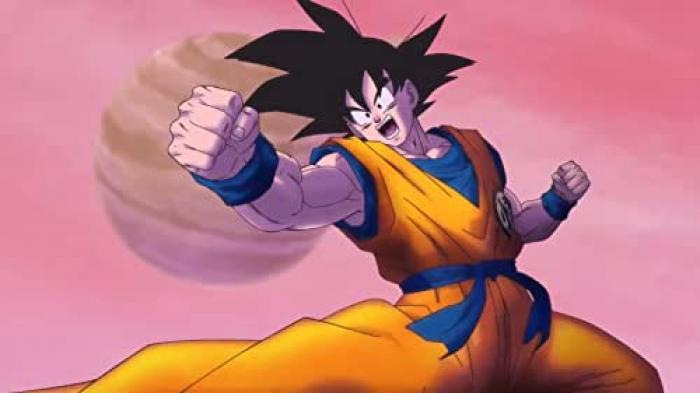 Debuting in 2018, Dragon Ball Super is the first new Dragon Ball anime series in 18 years. The show picks up after the events of the Majin Buu Saga, with Goku and his friends working to maintain peace throughout the universe.
However, they soon find themselves up against a new threat: the evil God of Destruction, Bills. To save the universe from destruction, Goku must once again become a Super Saiyan and use all of his power to defeat Bills.
Along the way, he will make new friends and allies, and learn more about his own potential as a fighter. Dragon Ball Super is an action-packed adventure that fans of the franchise are sure to enjoy.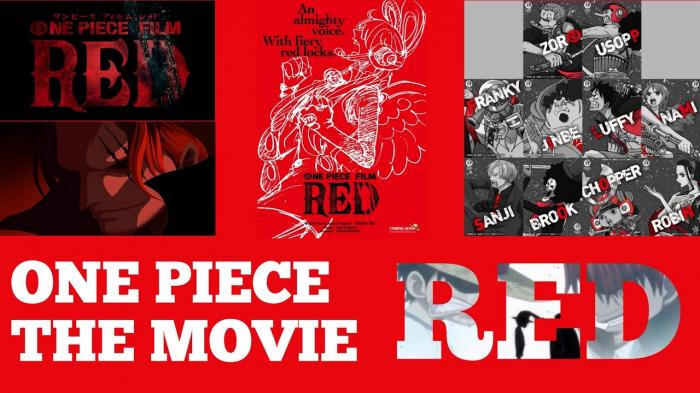 One Piece is a Japanese animated film franchise based on a manga series of the same name. The franchise has been highly successful, grossing over $5 billion at the box office. The latest entry in the franchise, One Piece Film: Red, is set to release in Japan in August 2022.
The 15th film of One Piece follows the Straw Hat pirates as the plot revolves around a musical festival. Along the way, they encounter a hostile fiery red hair and must battle their way to safety. One Piece Film: Red is a thrilling adventure that is sure to please fans of the franchise.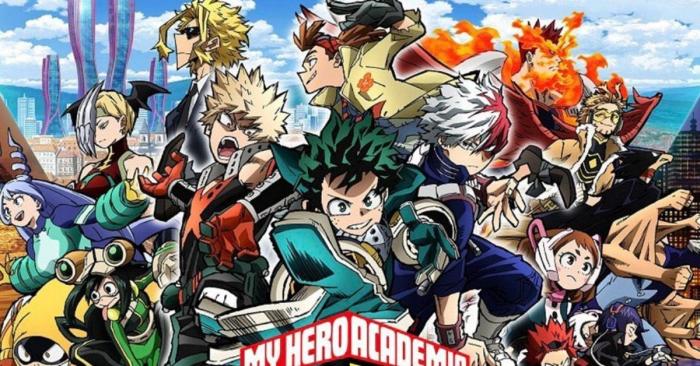 My Hero Academia: World Heroes' Mission is an action-packed anime television film, released on October 29, 2021. The story follows the adventures of Izuku Midoriya, who dreams of becoming a great hero like his idol All Might. When an evil villain threatens to destroy the world, it's up to Midoriya and his friends to stop him.
Midoriya, Deku, and his new friend Rody have to have to prove themselves as legendary warriors. On their internship with the number one pro hero Endeavor Agency, he must prove to the world that he and his friends didn't commit the crime. all this is set to take place in the middle of their third year at UA Academy.
With the threat of an evil villain looming, Midoriya and his friends must put their training to the test and save the world from destruction. Will they be able to stop the villain and save the day? Watch in to find out.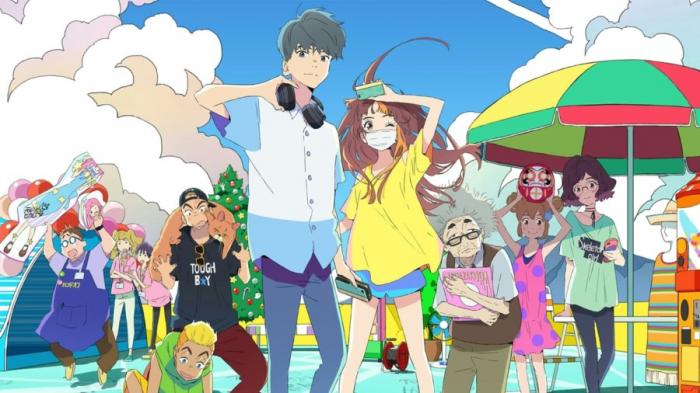 Words Bubble Up Like Soda Pop is a 2021 anime film directed by Kyohei Ishiguro. The movie follows a young boy named Cherry who is transported to a fantastical world through his headphones and doesn't love the art of conversation.
Smile, cannot smile profusely but often thinks about the day when she will. Together, they embark on a journey to find love for each other.
Along the way, they face danger and adventure and come to understand the importance of friendship. With its charming visuals and simple story, Words Bubble Up Like Soda Pop is a delightful film that will leave viewers feeling uplifted.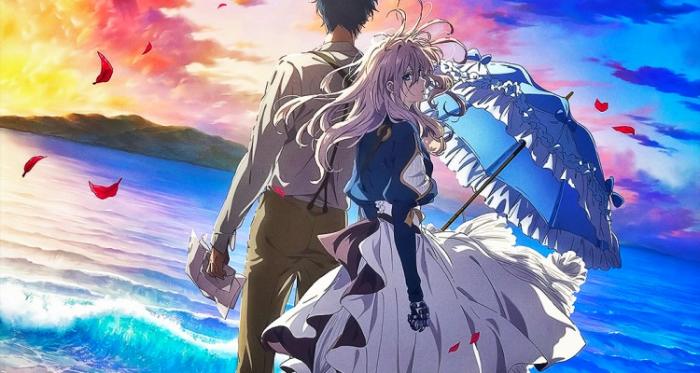 Upon its release, Violet Evergarden: The Movie was met with critical acclaim, praised for its visually stunning animation and emotionally resonant story. The film follows the titular character, Violet Evergarden, as she comes to terms with the loss of the person she loved most.
The film is a beautiful exploration of grief, love, and hope. It left audiences around the world feeling both deeply moved and profoundly inspired. Violet Evergarden movie is a must-see for fans of anime and anyone who appreciates a good story well told.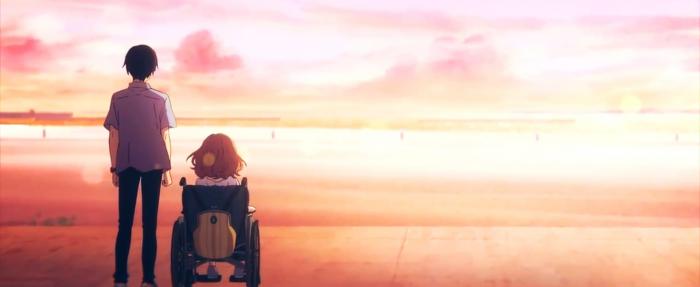 Josee, the Tiger and the Fish is a 2020 Japanese animated romance film directed by Kotaro Tamura. The film tells the story of Josee, a young woman who is paralyzed from the waist down after a car accident.
One day, she meets Tsuneo, a man who is also disabled. The two form an unlikely friendship, and Tsuneo begins to help Josee regain her independence. Over time, their friendship deepens into romance.
Josee, the Tiger and the Fish is a tender and ultimately uplifting story about two people who find love in unexpected circumstances. The film's beautiful animation captures the bond between Josee and Tsuneo, and the story celebrates the power of love to overcome adversity.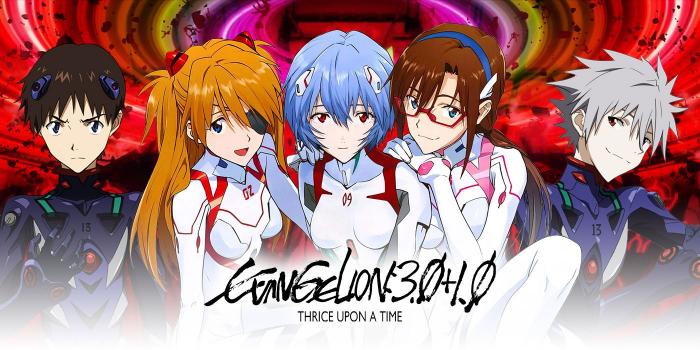 Fans of the Evangelion franchise were thrilled when it was announced that a new movie, Evangelion: 3.0 + 1.0 Thrice Upon A Time, was in the works. After all, it had been over a decade since the last Evangelion movie was released.
The visuals were simply stunning, and the action was non-stop. Fans were also eager to see how the story will play out, as it had been teased that the new movie will offer a conclusion to the franchise.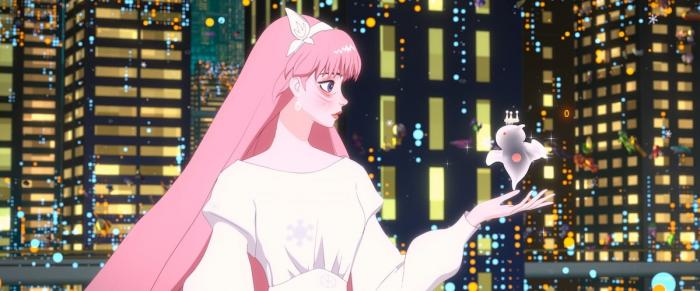 Belle lost her mom while she was trying to save a complete stranger. Lonely, extremely disappointed with life, belle studies in high school and lives with her father. This movie was released in cinemas on 4 February, 2022, grossing over $468 million worldwide in a week.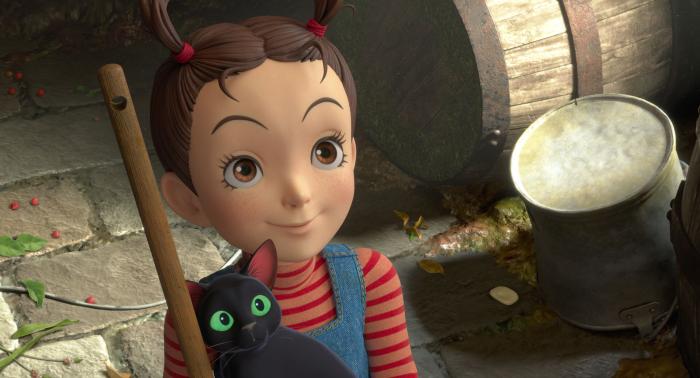 When Ghibli first announced they would be making an adaptation of Diana Wynne Jones' Earwig and the Witch, many fans were skeptical. The original book is a darkly humorous tale of a young girl who is adopted by a witch. It doesn't seem like the kind of material that would lend itself well to an animated film.
However, Ghibli has once again shown that they are masters of their craft. Earwig and the Witch is a beautiful and moving film that stays true to the spirit of the original book.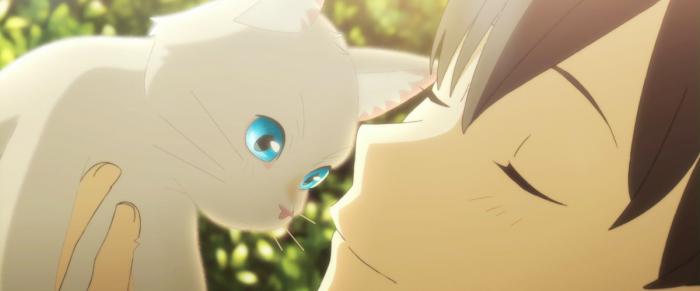 Miyo and Hinode are two characters that aren't retrospective but definitely straightforward. in the movie, A whisker away, directed by Junichi Satoh and Tomotaka Shibayama, they take on the adventure of turning a human into a cat.
In order to become a cat, Miyo uses a magical cat transformation to be close to Hinode. She is able to turn into a cat whenever she wants and often uses it as an escape from her human life. When she turns into a cat, she doesn't have to worry about school or her parents. She can just be free and have fun.
The writers have done an excellent job at showcasing the life of an introvert versus the life of an extrovert.
Conclusion
Anime fans rejoice. 2022 is shaping up to be a great year for Japanese animation, with a number of highly anticipated movies set to hit theaters. The above list is top 10 must-see Japanese anime movies in 2022. Last but not the least, photo enhancer is your best friend for increasing image quality.  
Read more: 10 Most Popular Characters in Anime History
Do you find this post helpful?
Read More to Know Deeper: