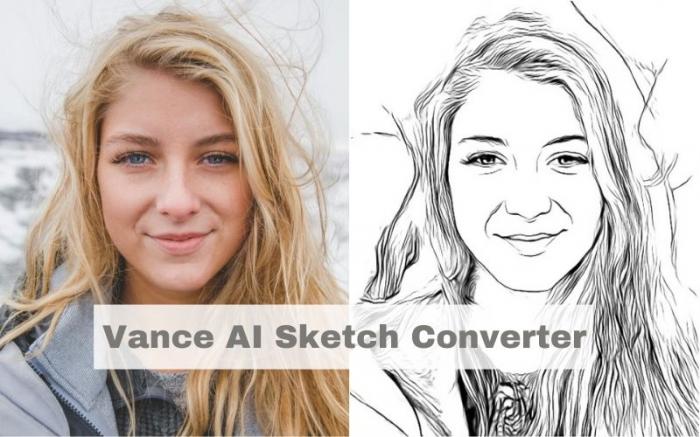 Leaving places such as museums and galleries aside, the digital space is arguably the most authentic and popular place for art. It is only natural since the entire globe loves and is surrounded by art in one way or another. A popular form of art and hobbies is making portraits, especially sketching and outline drawing.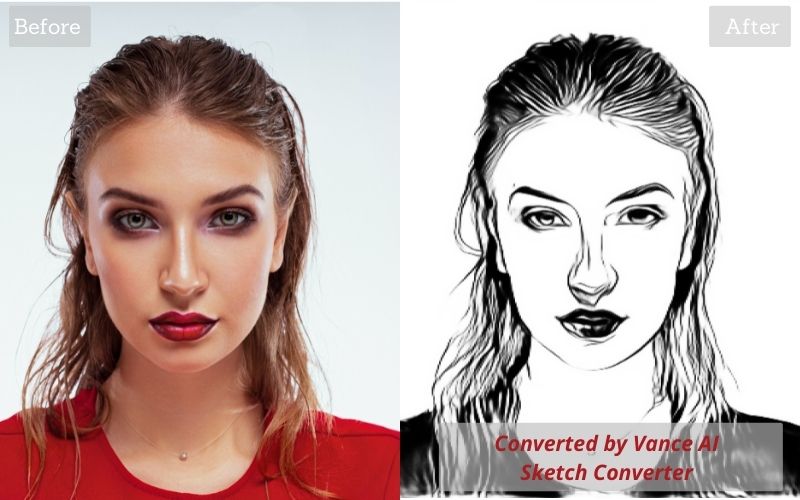 Besides, all of us tend to have amazing little cameras attached to our phones and thus so many pictures. There are many who are superb at drawing outline but technology now enables us to outline an image free and online. We will be reviewing one such photo to line drawing converter application.
Also read: Best 10 Tools to Convert Photo to Line Drawing Online
The AI Sketch Converter from VanceAI is an online tool that is meant to outline an image of normal portraits and others. There is absolutely no need for you to be an artist or anything to get yourself sketches from your photos. Also, these images can be always used to make your photo gallery or social media a bit different and creative. Applications like these can also complement your already cool photography skills. With that said, let's take a look at how to outline an image with this AI.
Let's Look At Some Sketches
These are some of the outline drawing and sketches that VanceAI pulled off.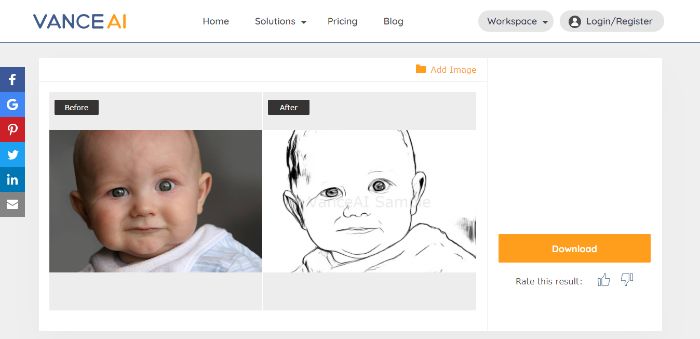 AI does a good job overall but where it does really well is detailing the eyes. There are shades within it that are pretty realistic. Also, it includes shading at the left side as part of the shadow that is covering the side of the baby's head. The line running across the right ear is a bit weird though. There is a slight touch of eyebrows there in the original image which the application does catch, to some extent. The watermark is barely visible due to the matching colors but it is there.
This portrait is of a video game character hence digital and also it has much more detail compared to the previous image. Besides the fact that the application overdid the shadow's intensity or depth on her face, the outline drawing is smooth and just as detailed as the original. The hair and the clothing aspects of the image are great. Look closely and you can easily see each strand of hair drawn well and the cloth around the neck has all the little marks of dots and ice on them, giving it an authentic feel. The sketch of her face itself could have been slightly better, however.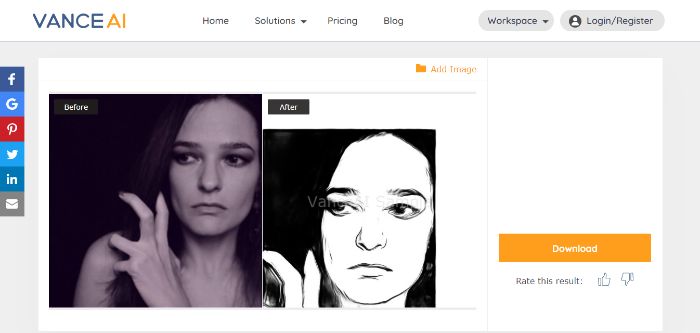 When outline an image with the AI Sketch Converter, you get an option to convert the full picture or just a part of it selected by the application itself. The first two images were full picture conversions whereas this is part conversion. From this image, it can be inferred that part conversion only focuses on the face and a bit of area surrounding it. The sketch does well with the wrinkles or rather lines on the person's face. To be specific, the nose, jawlines, and details on the cheeks. The eyebrows and eyes are well-drawn too except the little semicircle from the right eyebrow. It is nonetheless a good sketch.
How to Outline an Image with Vace AI Sketch Converter
Take this as a guide on how to outline an image free with VansPortrait.
Step 1: Go to VanceAI website
The first thing you'd need to do is to visit the home page of this application by using this link. Once done, click on the yellow button that reads Upload Image to proceed.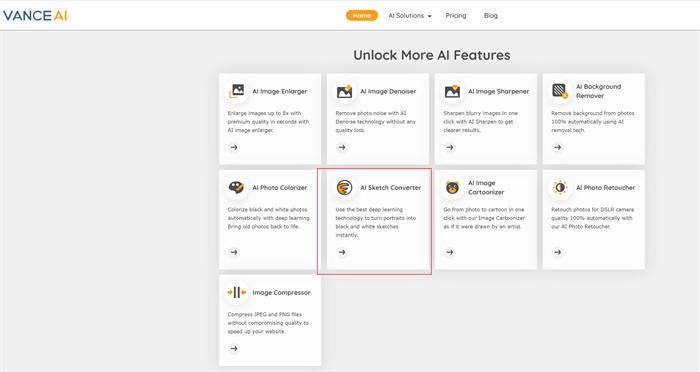 Step 2: Upload your image
You will see a small window that displays your subscription details on the right and hosts an upload function on the left. Drop an image or click on it to upload an image. Now, press on Continue.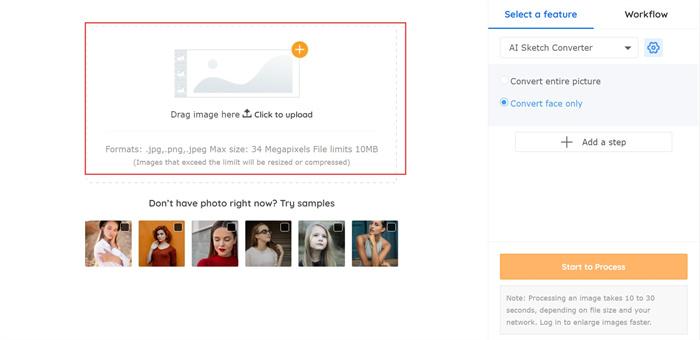 Step3: Process the image and download the result
Select the option of full conversion or part and hit Ready to Process. Wait for the application to show the results and then hit Download to save the image.

You must note that VanceAI, in general, deletes your photos from their server within 24 hours. So when you are uploading your own pictures and selfies to the website, do it without worry, since there will be no trace left.
Subscription
The free version of this application will allow you to outline an image up to 5 times a month. If you are not an avid user of such applications then the free version is perfect for you since it works entirely online and you do not need to go through any hassle.
For avid users, however, the Basic and Pro editions are more suitable as they offer 200 and 500 uses (credits) per month respectively.
Final Thoughts
The Sketch Converter is easily an application to use because it offers a lot. It works like a charm and the sketches it manages to pull off are more often than not precise and artistic. Not to mention that it can handle pictures that are a bit on the complex side. That doesn't mean the application does not need improvements at all, it does, but in its current state, AI Sketch Converter is recommended. Click to get to know more Selective Tools to Convert Photo to Sketch.