10 Most Popular Characters in Anime History
According to studies, about 90 to 100 million people watch anime all around the world. Anime has become extremely famous among the masses due to its diverse genres, emotion-rich stories, and exceptional visuals.
It has the ability to satisfy every type of viewer. It doesn't matter if you are into thriller, romantic, horror, action, adventure, or mystery/suspense stories, you can find hundreds of anime according to your taste. 
The majority of anime movies are inspired by Manga or Japanese novels. The characters often have great distinctive personalities and essences due to which they become quite popular among the viewers.
Some due to their costumes, some due to their heart-touching stories or visuals regardless, there are hundreds of characters close to the hearts of people. In this article, we have listed the 10 most popular anime characters in anime historya and introduce you guys a great photo enahncer for upscaling image quality.
Get high-quality anime character photos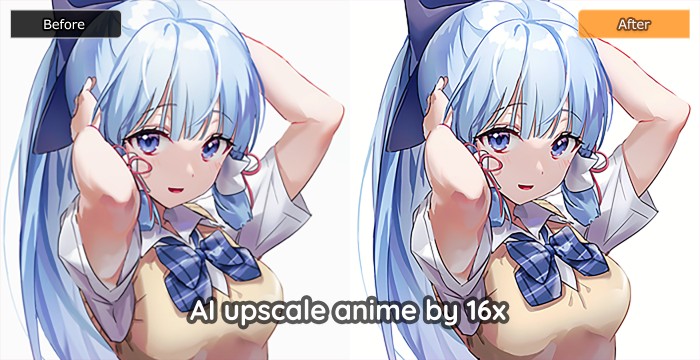 The VanceAI Anime Upscaler offers an easy and convenient way for users to turn their screenshots of the anime characters and make photo HD online wallpaper. The software will automatically upscale the image and output a high-resolution version that is perfect for use as wallpaper. With just a few clicks, users can easily create beautiful and unique wallpapers that are sure to impress their friends and family.
VanceAI PC is full-featured desktop software developed by VanceAI that lets you instantly process local photos in bulk with more customization options, which will significantly simplify your workflow and boost your productivity. Free Download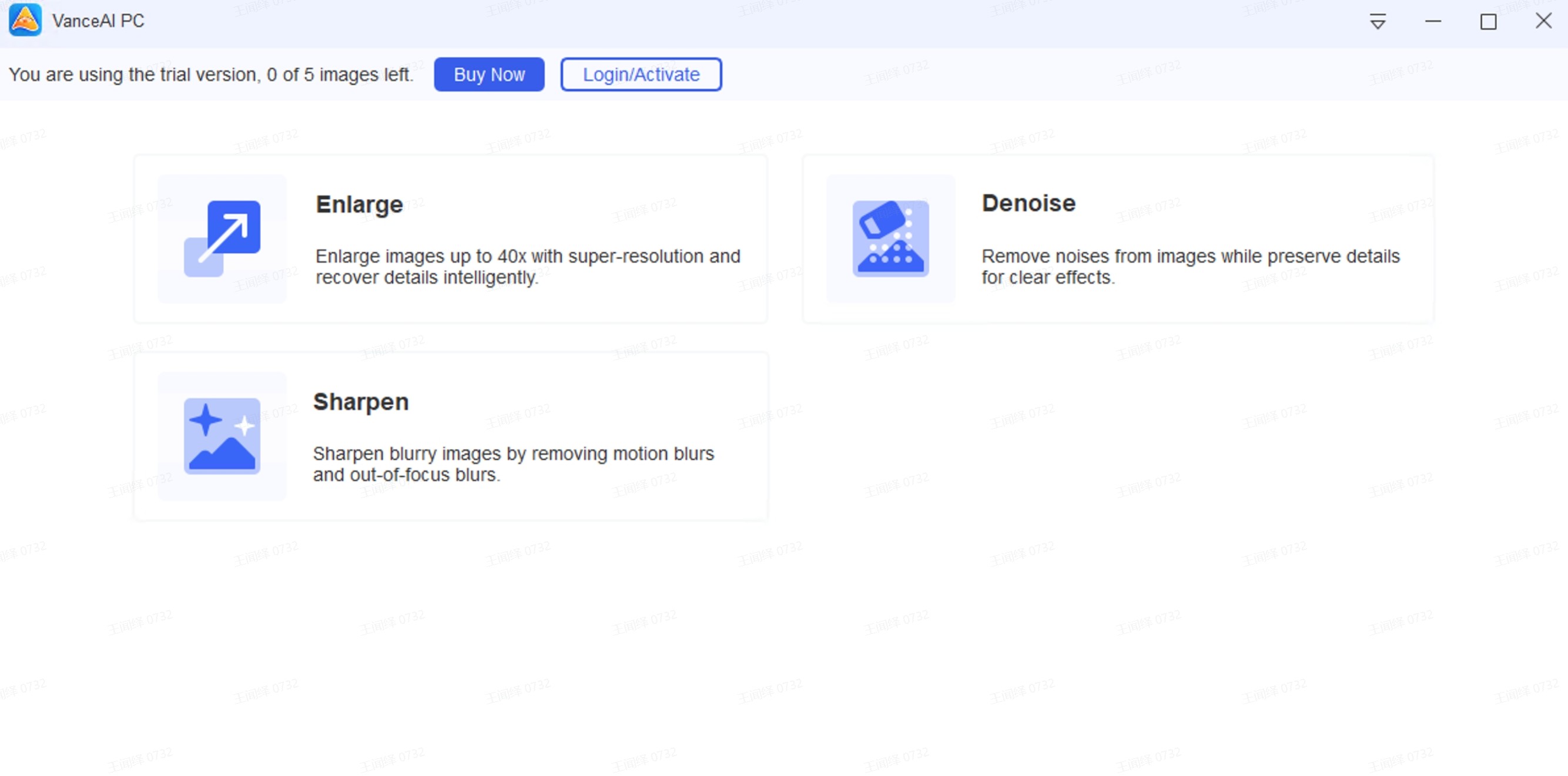 Here's how it works,
Step 1
The first step is to upload the image into the software. The interface is really straightforward which is technically why many anime lovers prefer this software.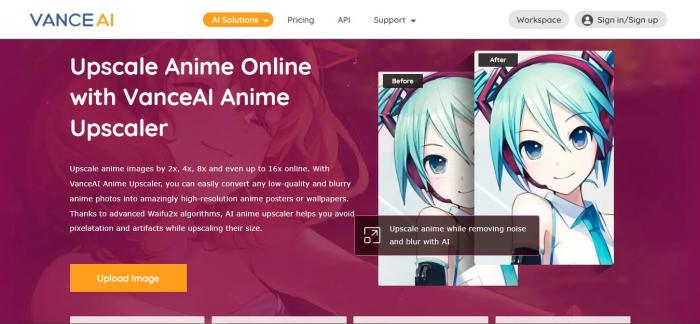 Step 2
After uploading the image, the following window will open up. You can select three parameters, waifu, anime art and real ersgan. To convert into wallpaper, choose real ersgan.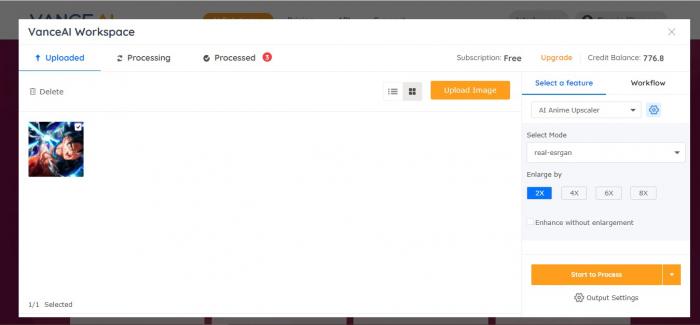 Step 3
Once done, click start to process. The processing takes less than a minute. You can upscale up to three photos in trial method.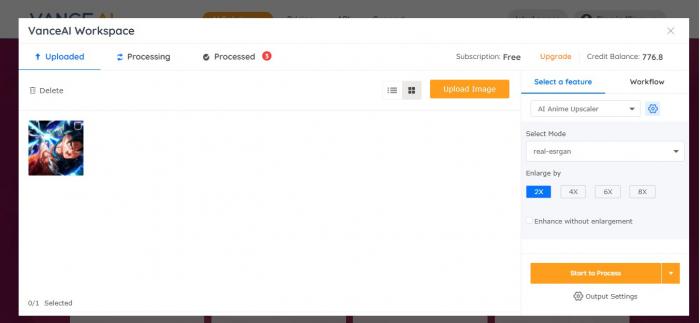 Step 4
After a wait of less than 60 seconds, the following window will pop up. All of the previous work will show in this workspace. If you are not satisfied, you can reprocess the photo or edit to your own requirements.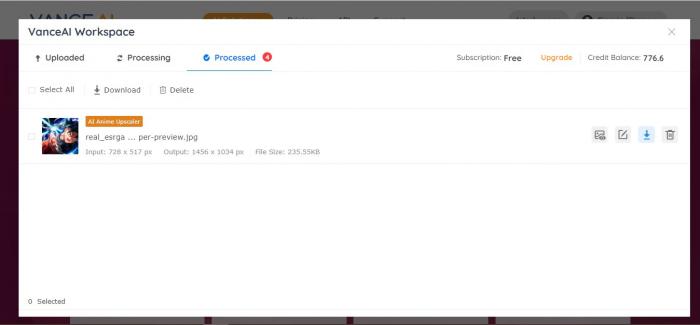 This anime upscaler is a product that can improve the quality of photos. It uses a deep learning algorithm to identify patterns in your images and upscales them accordingly. The results are impressive, and the tool is easy to use. If you're looking for a way to improve the quality of your photos, VanceAI Anime Upscaler is worth considering. If you are interested, you can try to upscale your anime now or download it directly from the pop-up window on the right.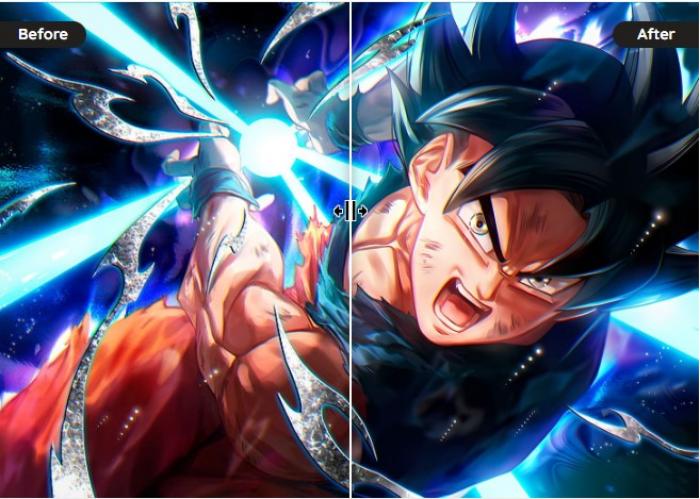 10 Most Loved Anime Characters
Anime is the form of animated storytelling through colorful visuals and various themes bringing characters into life. Fans often debate on what anime characters are the most famous and likable in the entire world.
To prevent the debate from getting heated, we have listed the 10 most loved anime characters in anime history. 
1. Johan Liebert- Monster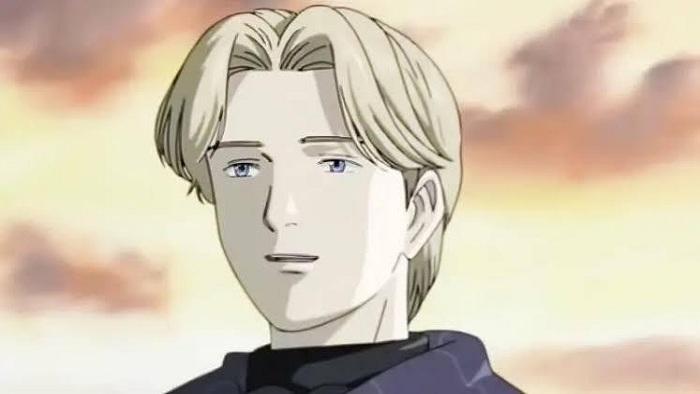 Johan Liebert is the main antagonist of the famous television series Monster, undoubtedly one of the best animes ever made which touches on a lot of different historical, and emotional issues. It is based on a manga by Naoki Urasawa.
Johan Liebert is the most popular anime character and famous among the masses due to his sophisticated, eye-catching visuals. Short blonde hair and blue eyes attract a great number of female fans.
He looks well-mannered, a charismatic gentleman from the outside but hides hundreds of secrets within. Although he does not have much screen time, his mysterious and dark personality makes him one of the most loved anime characters.
2. Violet Evergarden- Violet Evergarden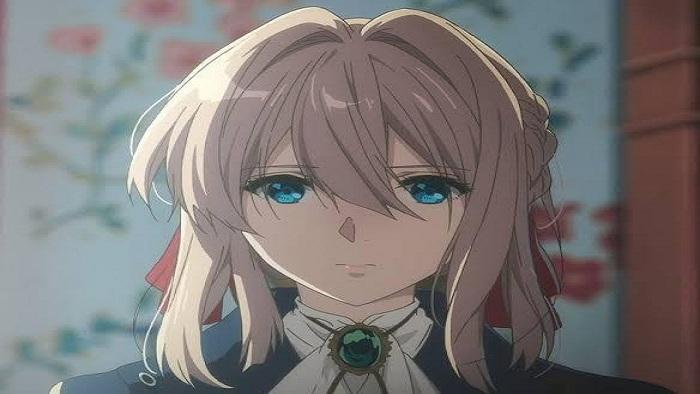 Growing up as an orphan soldier in the army, Violet develops into a young, motivated, tenacious, and dignified girl. Her character may seem emotionless to many, but Violet is in fact an emotional sweetheart from the inside.
She can do martial arts, and use heavy weapons and her immense typing skills makes her character stand out. Her consistent and independent nature is what catches the eyes of the audience. 
3. Tobio Kageyama- Haikyū!! Series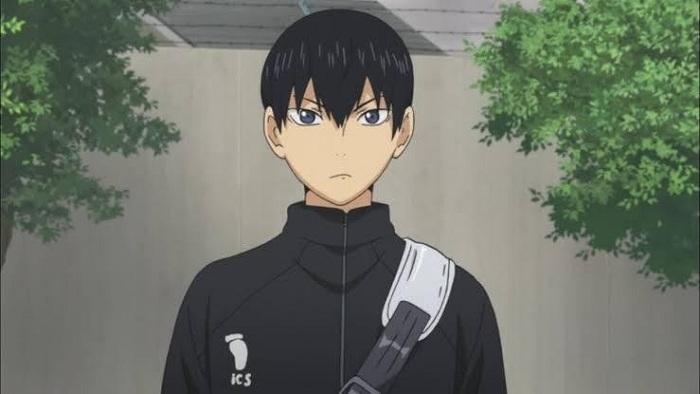 When it comes to High school heroes no one can ignore Tobio Kageyama. He is the deuteragonist of Haikyu!! Series in which he is portrayed as a sullen, arrogant and extremely short tempered volleyball player at Karasuno High School.
His growth from a cold-hearted, introvert to a tolerant and accepting man helps connect him with the audience at a deeper emotional level. 
4. Kurapika- Hunter × Hunter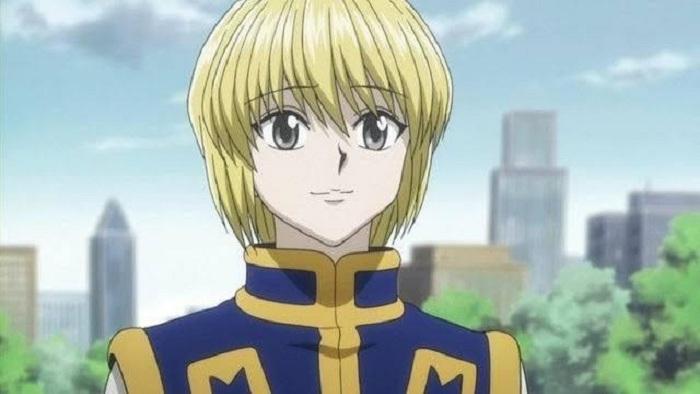 Kurapika is one of the most popular anime characters in the world. Having blonde hair and brown eyes, Kurapika possesses an intelligent and confident personality. He shut himself towards other people after he lost his loved ones at a young age of twelve.
His impulsive and ruthless nature changes into a more humble and rational one as the story unfolds. His inspirational journey toward a better person is the reason he is adored by all.
5. Saber- Fate/ stay night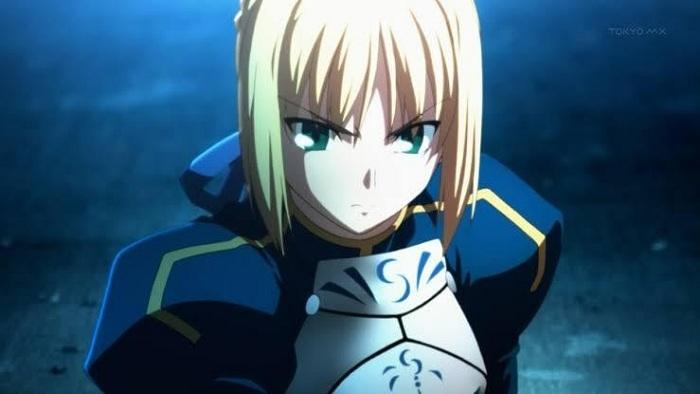 Saber is the fictional and anime character popular from Fate/Stay night by Type-moon. She stops aging at the age of 14-15.  Saber is shown as a capable fierce , loyal and independent warrior.
Saber appears in the manga versions of Fate/ Stay night and also the famous movie Unlimited Blade Works. She is the most popular female anime character admired by the general public due to her consistency and agility. 
6. Kakashi Hatake- The Naruto Manga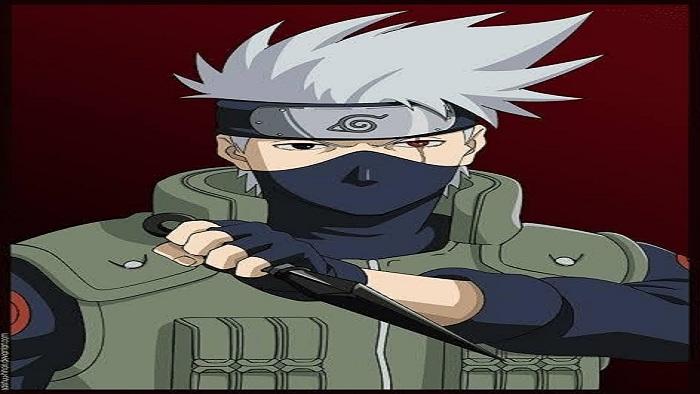 Kakashi Hatake is one of the most famous white-haired anime characters. He lost his father, lover, friend, teacher, and everyone he loved. Despite all the losses in his life, he smiles and carries on the day with courage. His nature and visuals are the things that grab the attention of the audience.
7. Kamina- Tengen Toppa Gurren Lagann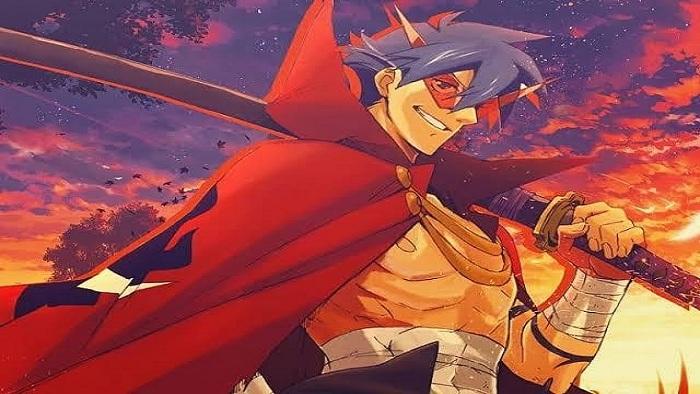 A perfect anime character is not only a pretty face. His story, charisma, and skills are what make him the best of all. Kamina is a fictional and anime character popular in the Naruto manga and anime series. 
He is one of those heroes who leave a great impression on the viewers through his dialogues and leadership qualities. He is the most popular anime character in japan, ranked among the top five in the Weekly Shōnen Jump.
8. Roronoa Zoro- One piece
One piece is one of the most-watched anime series of all time. The fictional character Roronoa Zoro is a popular anime character and favorite of many anime lovers.
Also known as Private Hunter, Zoro is an extremely talented swordsman and warrior. He carries three swords with him to be ready for any unexpected situation. 
9. Nana Osaki - adatpation NANA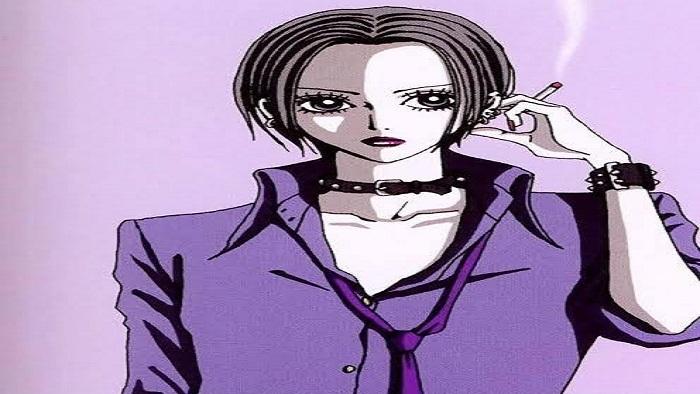 Nana Osaki is undoubtedly the most popular female anime character and among some of the best written female characters in the anime world. She is a goth girl with chin-length hair and perfect visuals. Her independent, intuitive, and level-headed personality is her main quality.
10. Eren Yeager- Attack on Titan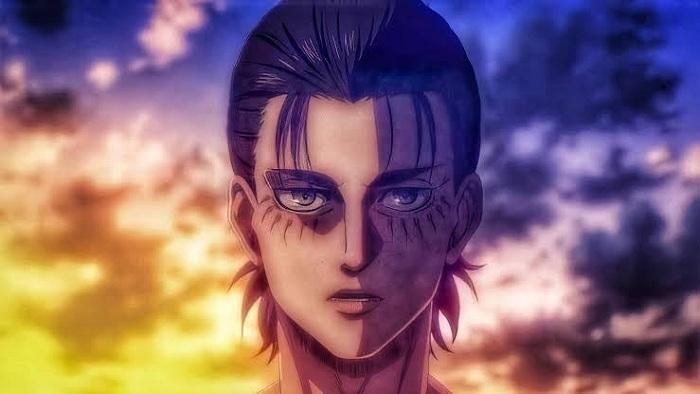 Eren Yeager is the main protagonist of Attack on Titan. He is a young handsome man of average weight and height. Seeing his friends die, he suffers from a lot of pain. He somewhat changes into a villain due to his actions by the end of the series.
Conclusion  
Anime is a good source of refreshment after a long tiring day. Through our article, you got to know about the 10 most popular anime characters in history. Now it is time to go watch them in action. VanceAI anime upscaler helps you improve the image quality of your favorite heroes.  Read more:10 Must-See Japanese Anime Movies In 2022
Do you find this post helpful?
Read More to Know Deeper: