How to switch between local GPU mode and online service mode?
Starting from v1.3.0.0, VanceAI PC provides two image processing modes, local GPU mode, and online service mode. You can switch between them by clicking on the icon in the upper right corner of the software's main page.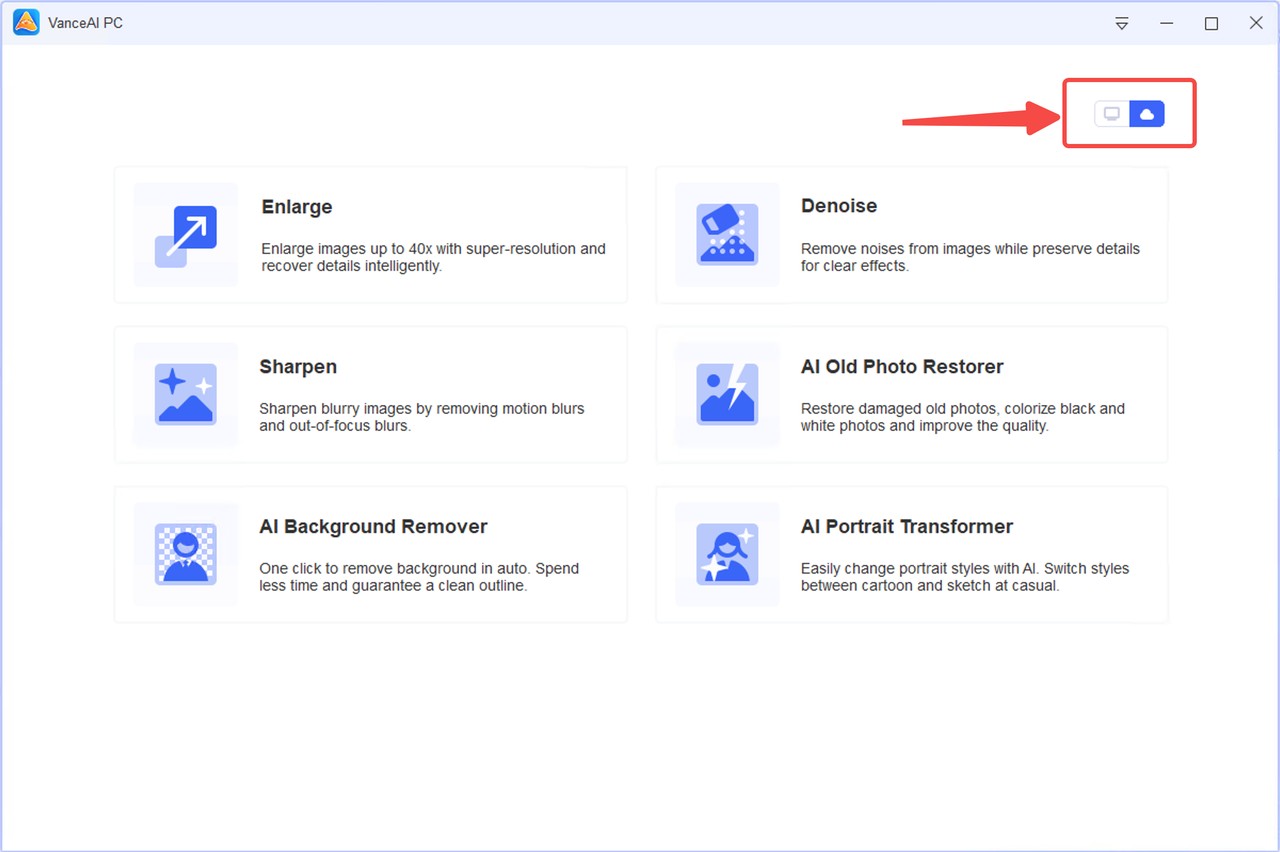 You can also switch between the two modes in the settings panel under "Processing Mode". Here you can also see if the current PC hardware is suitable for local GPU mode.