With such powerful image-enlarging tools at our disposal, it's sometimes hard to know which one to choose. VanceAI offers the VanceAI Image Upscaler, and on the other side, Adobe offers Super Resolution is offered by Adobe.
In this article, we take an in-depth look at both tools so you can decide which one is right for you! We'll also be discussing how they compare on various criteria, so you can determine which tool will be best for your needs. So what are you waiting for? Let's get started!
VanceAI image upscaler is an image enlarging tool that takes a base image and creates an enlarged version of it. An excellent way to use Vance AI is on low-resolution photos that have been scaled down to fit small dimensions (such as on a mobile app).
With AI image enlarger offered by VanceAI, you can enlarge image online by up to 800% without compromising quality. Various scaling options for upscale photos are used for printing, eCommerce, presentations, and more, including 2x, 4x, 6x, and 8x.
Pros
Intuitive platform
Easy to use
Algorithms that restore details to images
VanceAI subscriber gets batch processing
Cons
It does not include editing tools, such as filters
Lack of export options
To create better images, we need high-quality data. When applying pixel improvement techniques such as unsharp masking, you can achieve only certain levels of sharpness based on your input image data. VanceAI Denoiser is designed to work alongside Vance AI image enlarger. This tool helps denoise image online using advanced artificial intelligence algorithms in seconds. Your enlarged images will be more transparent and brighter if you use this tool after the VanceAI image upscaler.
How Does AI enlarger work?
First off, let's go over how AI image enlargement works. You take a picture and feed it to a neural network that can perform edge detection and noise reduction on multiple layers of an image before it's enlarged.
This is a much more realistic approach to enlarging an image than simply using Photoshop or Adobe Illustrator and blowing up your picture 10 times its size. When you blow up an image in one of these programs, you end up with something that looks like a pixelated mess.
HOWEVER, with AI enlargement, you get something that looks like it was taken with a higher-quality camera. It's clear and crisp without looking fake or distorted in any way. This artificial-intelligence-powered image upscaler uses deep learning to increase the quality of images by up to 800%.
How do image upscale with image enlarger?
AI image upscaler(= AI image enlarger) works to upscale & enlarge images online without blurring artifacts, generating high-quality results on a wide range of source content. Here is how you can use this tool.
Open the VanceAI Website & Find the Tool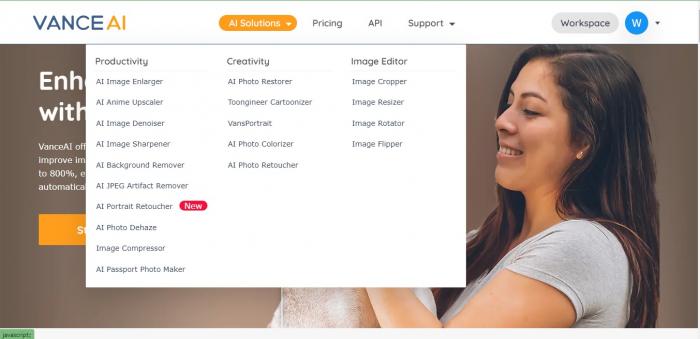 For enlarging and upscaling your images online, first of all, open the VanceAI website. Now search the VanceAI Image Upscaler in the upper drop-down menu.
Upload the Image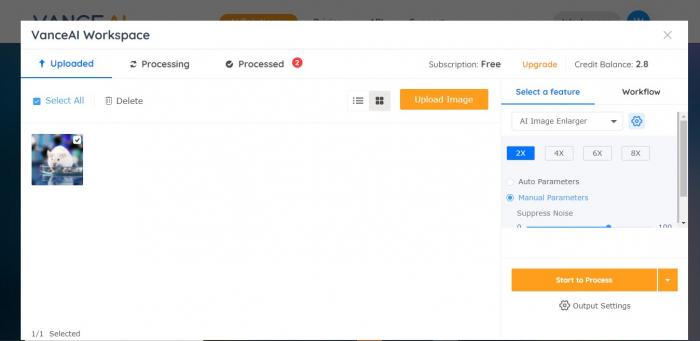 Once you have found the tool, now upload the image that you want to enlarge or upscale.
Click on the Process Image Button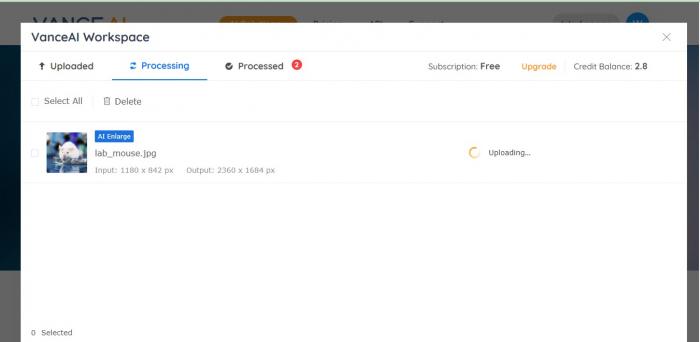 Once uploaded successfully, now click on the process image button. The image will be processed within a few seconds.
Download the Processed Image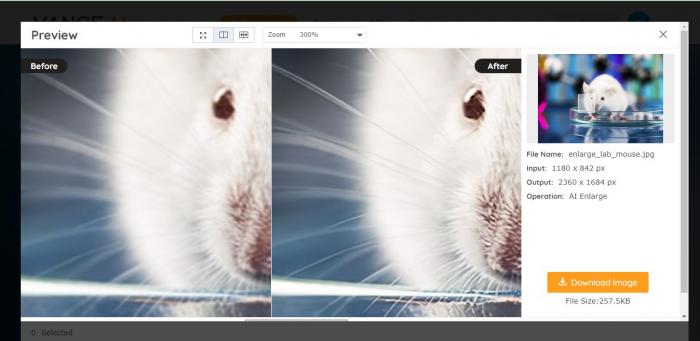 Your image will now be available for download once it is successfully processed.
What is Adobe Super Resolution?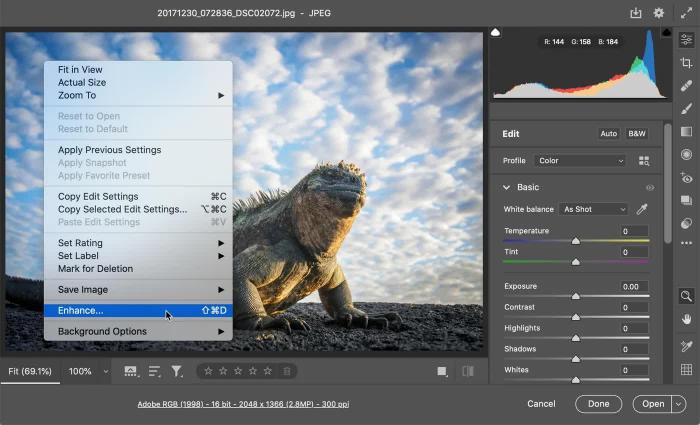 Adobe Super Resolution (or ASR) is a software plugin by Adobe that allows you to use an image enlargement algorithm that gives better results than traditional upscaling.
In short, it creates an output image with details and clarity close to those of an image that was initially in high resolution but was not captured in such high resolution.
It uses data from neighboring pixels to create new pixels based on interpolation techniques.
Pros
Pretty neat
Super-resolution
It helps create an enhanced image
Cons
It only works on RAW files
Complicated to use
VanceAI Image Upscaler VS. Adobe Super Resolution
Which is better? Well, that depends on your needs! Let's look at some standard features of these powerful image-enlarging programs. We'll start with VanceAI image upscaler and look at what makes it such a great tool.
Then we'll go over Adobe Super Resolution and compare its key components against VanceAI. By comparing them side by side, we hope to help you determine which program is right for you. So let's get started!
Common Parts
Both of these programs can produce excellent results
Both have their unique strengths and weaknesses regarding how they work, how easy they are to use, etc.
Different Parts
You can operate VanceAI online and can't download the software
You can't use Adobe Super Resolution online. You will have to download this software
Features on Adobe super resolution is more than VanceAI Image Upscaler
Image processed via Adobe Super Resolution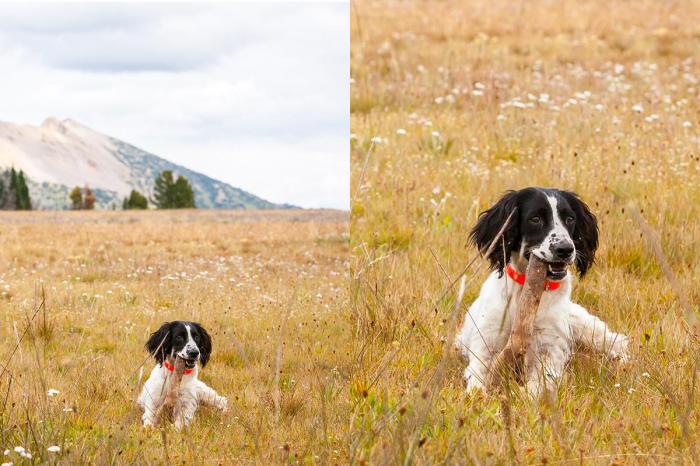 Image Processed via VanceAI Image Upscaler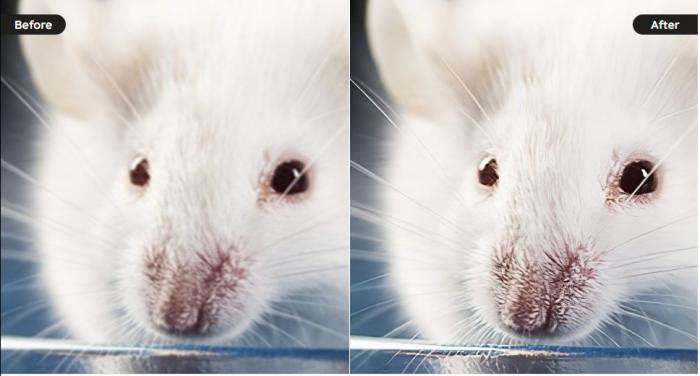 In conclusion, after trying both tools, we can say that VanceAI Image Upscaler is a much easier and more comprehensive tool than Adobe Super Resolution.
One feature that helps to set VanceAI's image upscaler apart from other image enlargers is its ability to align images as you enlarge them automatically. Adobe Super Resolution is a bulky software that requires more space on your PC, while VanceAI is super easy you can operate online.
If any part of an enlarged photo seems misaligned or distorted, you don't need to waste time manually trying to adjust it—the software does all of that hard work for you in seconds! It also has some excellent tools built-in designed explicitly for graphics artists.
Conclusion
It's clear who is a clear winner between VanceAI Image Upscaler and Adobe Super Resolution. Both were tested using different methods, pixel size determination, pixel count determination, and they both have their pros and cons.
However, when it comes to deciding which one is better for you, it depends on what you want out of your final images. If you're going to enlarge images but don't care about quality or lose some pixels to get a larger picture, Adobe super resolution would be a good option. However, if you want to enlarge image without losing any pixels and are willing to pay extra for a subscription service with more features than a free alternative, Image Enlarger offered by VanceAI would be better. last but not the least, you can visit the website of VanceAI to try more online AI-based tools.
Do you find this post helpful?
Yes
No