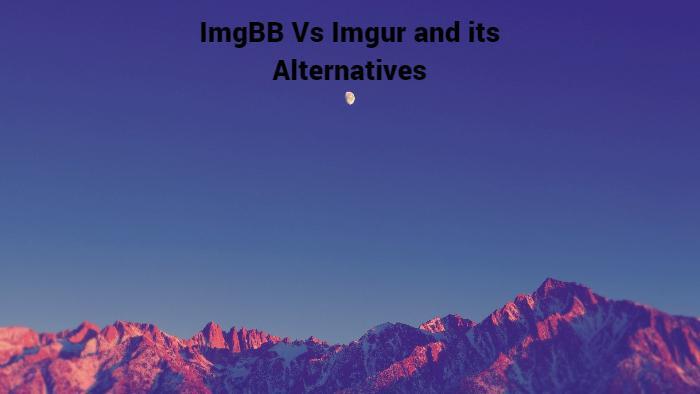 The Internet would feel rather empty if not for images and visuals of all kinds. Image sharing and hosting is not only one of the best possibilities of the Internet but also one of the most essential. Websites such as Imgur and ImgBB are absolute giants when it comes to their presence and contribution on the Internet. They are websites that host a massive and active community that always has content to share for all kinds of people. For instance, you can simply search for anything from cute pets to the latest trend on Imgur and find thousands of images for it. Consider these websites as Google but for images.
Naturally, anyone would love to be a part of such communities. The good news is that it is easy to do and free as well. You can also make use of expert image editing tools such as the VanceAI Image Enhancer to maximize the quality of your images and share them with the world.
The VanceAI Image Upscaler is an exceptional tool that you can use before uploading images to any of the photo hosting and sharing websites for multiple reasons. Given that such image-sharing websites are primarily community-based, you need to make sure that your image quality is up to the current standards. Considering that, the image preferably has to be in 1080p HD or above. When you have an image of this quality, it is very well likely to rank higher in the system, leading to more engagement with your content. Another reason is that images are more likely to be shared if they meet the quality expected.
The basic idea behind this tool is that it enhances image quality while also increasing their resolutions. So, even if you have an image that is low resolution, such as 360p or 480p, you can simply process it with this tool and achieve bigger resolutions along with better quality in one.
That's not all, however, as VanceAI Image Upscaler has more features in store for users. To give users better control over their images, the tool allows users to adjust the amount of noise and blur reduction before they start processing the image. Otherwise, you could always do automatic processing. When it comes to the Anime Upscaler tool, you can also just improve image quality without needing to upscale it.
Here is an image upscaled/enlarged by VanceAI Image Upscaler online.
The image after processing looks much better in terms of color and definition. The colors are richer and have more depth. Also, a lot of rough edges from the previous image are improved.
How to Use VanceAI Image Upscaler
1. You can access AI image upscale website offered by VanceAI at first. And then click on "Upload Image".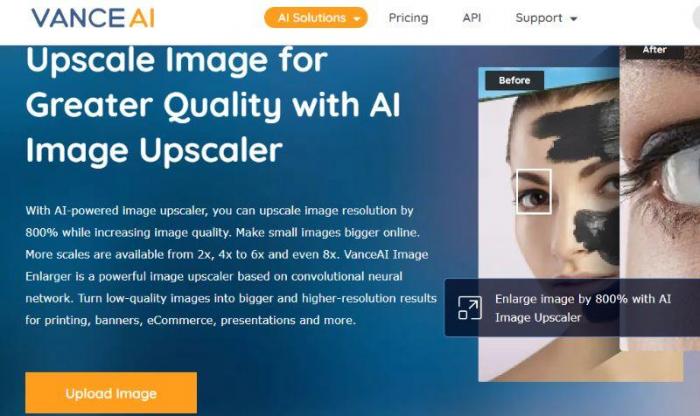 2. Use the upload tool to upload an image and change the settings as per your preference.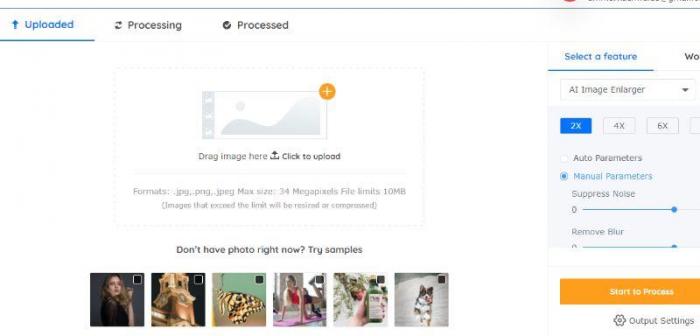 3. Go to Processed > Preview > Download Image and save the image to your device.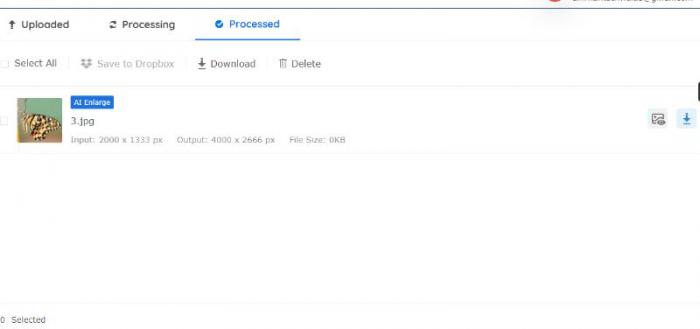 ImgBB Vs. Imgur
ImgBB is an online platform for image hosting that offers its basic services for free but with limitations. In order to access all of its features, you will need a paid subscription. Paid subscriptions start from $3.99 per month as a three year plan.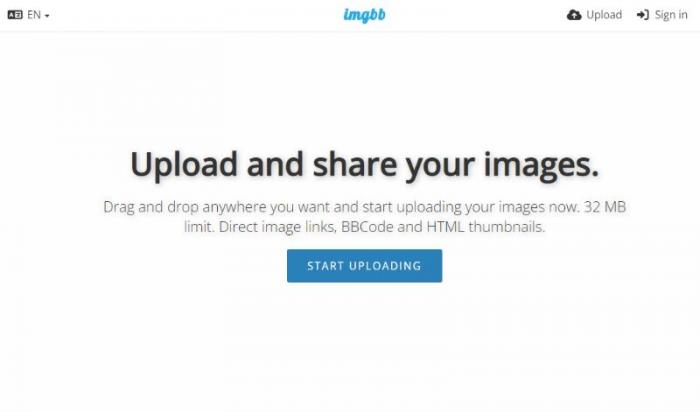 If you want a platform to store all of your image content without any hassle, then ImgBB is a better choice as compared to Imgur and other similar apps. Not to mention that ImgBB also offers a great API version of the app, making it more accessible to users.
When it comes to the features, the app offers a lot of quality of life upgrades with paid subscriptions. Given that it is mainly for storing or hosting images, you can expect features such as no ads, better limits on image uploads, and more.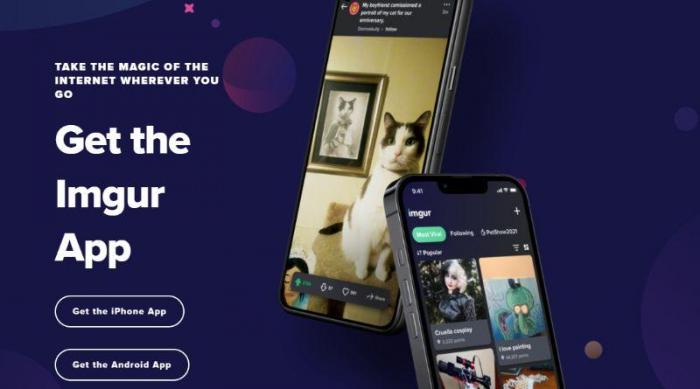 Imgur on the other hand, is an app that is based on image sharing and community building. This is basically like a social media app that is completely focused on visuals. You can search for all kinds of images and you will get something on Imgur. Moreover, it is an immensely popular app that is actively updated and has great search features. When it comes to performance, user interface, and value given to users, Imgur is definitely better.
ImgBB and Imgur Best 5 Alternatives Recommended
Price: The paid plans are according to the storage offered. They start from $6 per month and go upwards.
The online app is also available on mobile devices such as iOS and Android and offers decent features for users to sign on. With security and easy sharing features, Photobucket is one of the top choices for users to host and share images.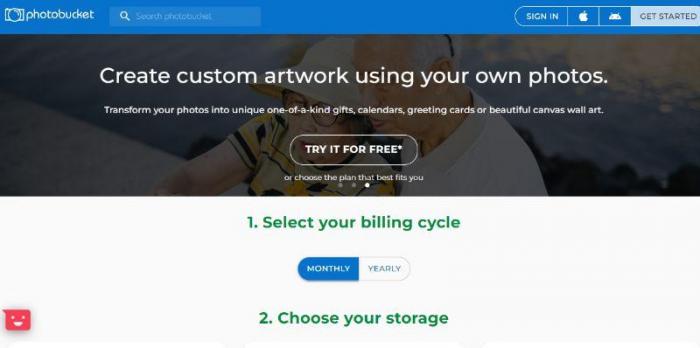 Pros:
Good features.
Easy to use.
Quick sharing.
Cons:
Can be buggy.
A bit expensive.
Price: This application is completely free to use.
PostImage is an online image hosting platform that is really easy to use and free to use for all users. You can simply use the drop down menu offered to choose your preferences as well as the duration for which the images will be present online. Other than that, the app is also usable as an API and a Windows app, with two types of setup files offered.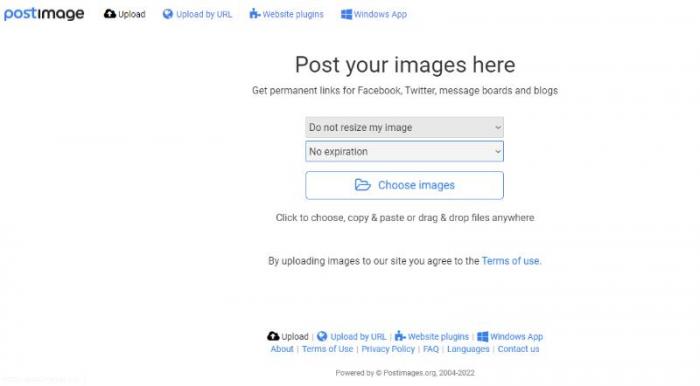 Pros:
Free to use.
Easy to use.
Good UI design.
Cons:
Can have more features.
Windows apps can be improved.
Price: Flickr is a free to use platform.
Flickr is similar to Imgur in a few ways. The main similarity between the two apps is that they are both community focused platforms and have garnered a lot of active users since their release. Flickr is more on the photography side, however, as most groups you will see deal with travel and lifestyle photos. You can join for free and start sharing photos as well. Use the AI upscaler to upscale your photos.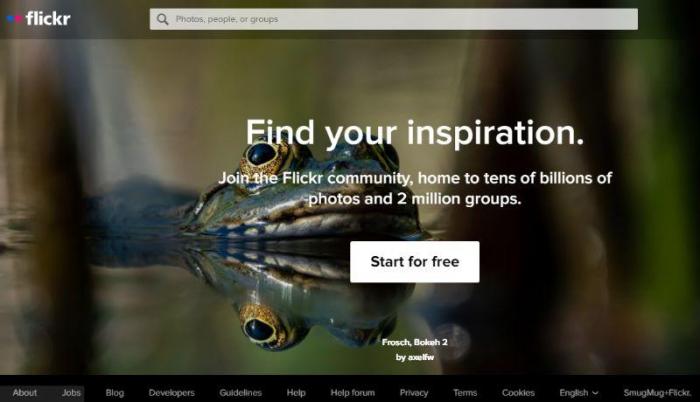 Pros:
Popular online platform.
Offers great photos.
Active community participation.
Cons:
Not suitable for storing images.
Search features can be improved.
Price: The app offers three paid subscriptions. The Basic edition is the most affordable option with $3.99 per month annual plan.
This application is great for storing images as it offers some really good safeguards for your images online. With a paid subscription, you can benefit from features like unlimited cloud space for images, watermarking images, mobile app access, direct linking, and more.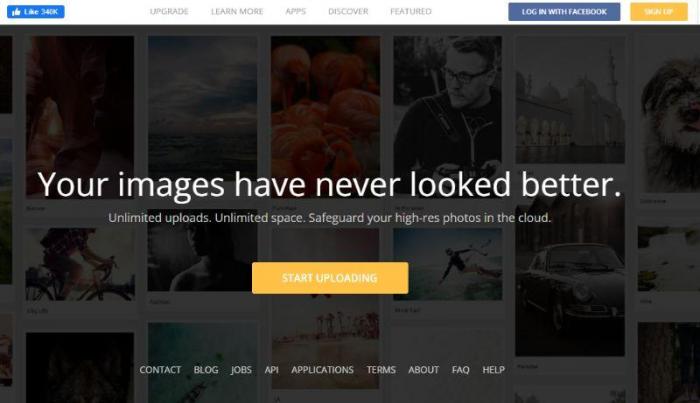 Pros:
Highly accessible.
Good pricing plans.
Good features.
Cons:
Mobile apps can be unresponsive.
Online app UI can be improved.
Conclusion
ImgBB and Imgur both are amazing applications that bring a lot to the Internet. There is hardly any reason to not use either of these applications. However, it never hurts to have more options and other features that may be missing from these two apps. With that said, these alternatives are definitely worth checking out and you can use most of them for a while for free. Also, by making use of professional image editing tool VanceAI, you can also upload your stunning photos with a much welcomed refinement.
Read more: Compressor.io VS VanceAI Image Compressor
Do you find this post helpful?
Yes
No