What Is Midjourney Avatar?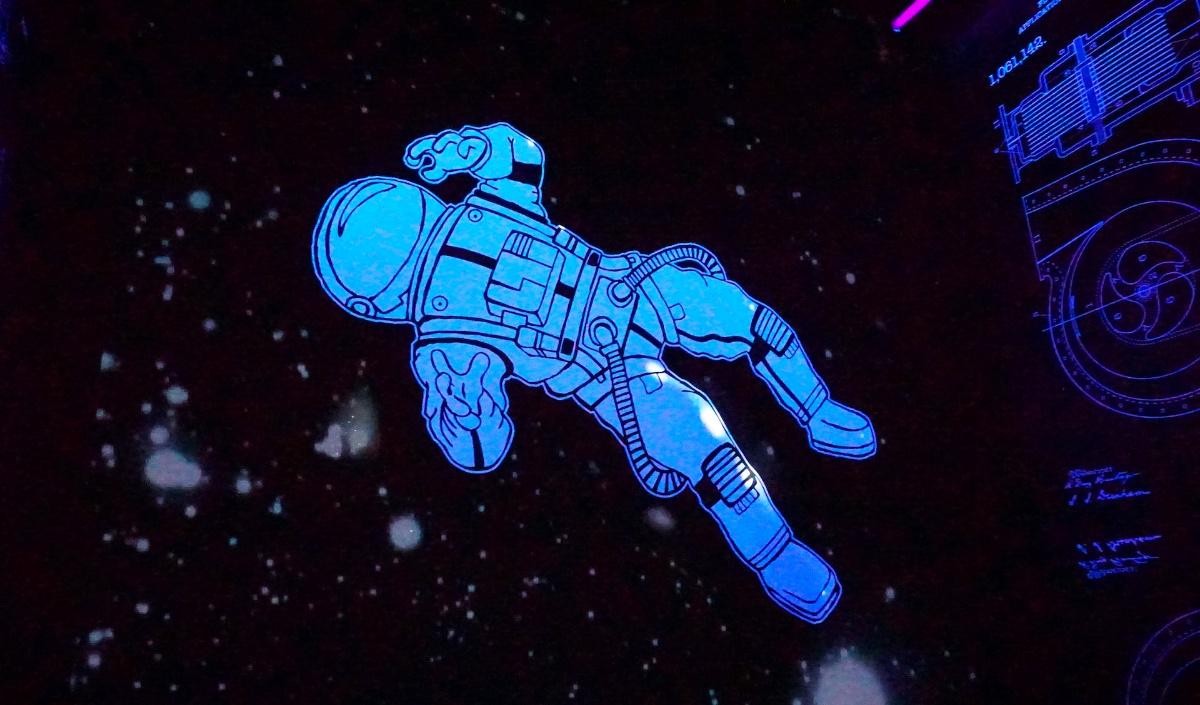 If you're into graphic designing or any kind of artistic field, you must have heard about Midjourney AI, along with its rich features, such as Midjourney avatar prompts. A Midjourney avatar is nothing but an AI-generated portrait image that enables you to express yourself in a different way. Midjourney avatar prompts are becoming popular quickly and they provide some cool benefits too.
With advanced Midjourney avatar prompts, you can create highly personalized images that fit your style. This can be an efficient way of presenting yourself online without spending too much time on it. Moreover, you can simply create multiple Midjourney AI avatar images in order to get some ideas for yourself. More interestingly, there are also some popular Vtuber Maker which use similar technology. Try it if you like.
With AI tools becoming more advanced, there are multiple ways of creating avatars. You could use the image upload feature of VanceAI Art Generator to create something similar to the uploaded image or you could use Midjourney, Fotor, VanceAI Workspace, etc. to use text prompts instead.
Image-to-image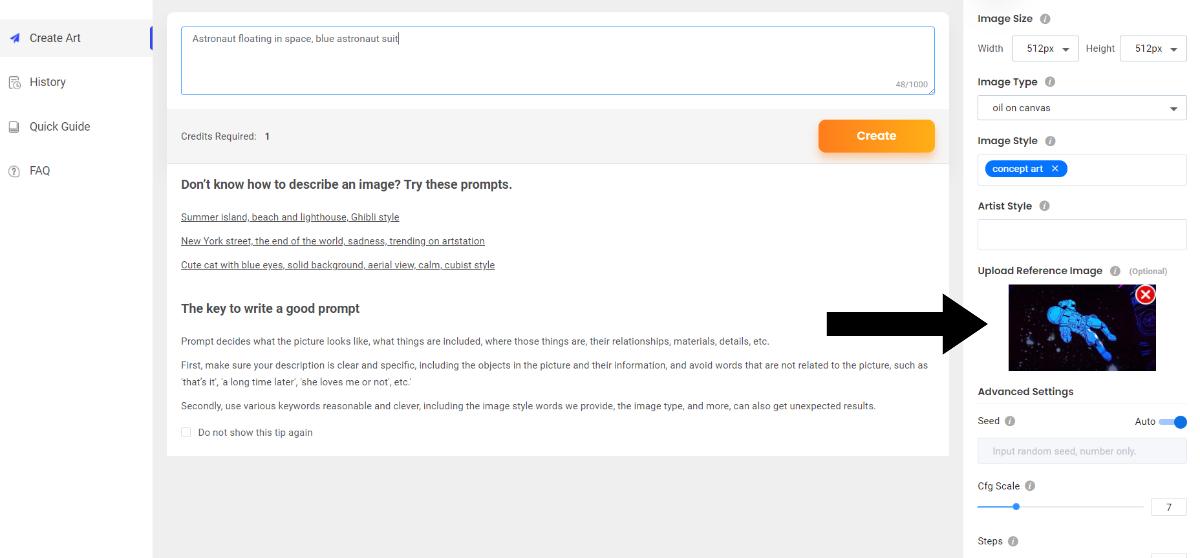 Generating an image from an image prompt is not that common, but there are a few options. Besides the Midjourney image prompt, you can also use the AI Art Generator. This application offers a reference image upload feature that acts as the example image for the algorithm to follow. Not to mention that you can use VanceAI as a way to create abstract avatars. In a time where most are trying to get hyper-realistic and detailed images, you can do something different.
As you can see from the image above, the VanceAI tool has text and image prompts that you can use.
Text-to-image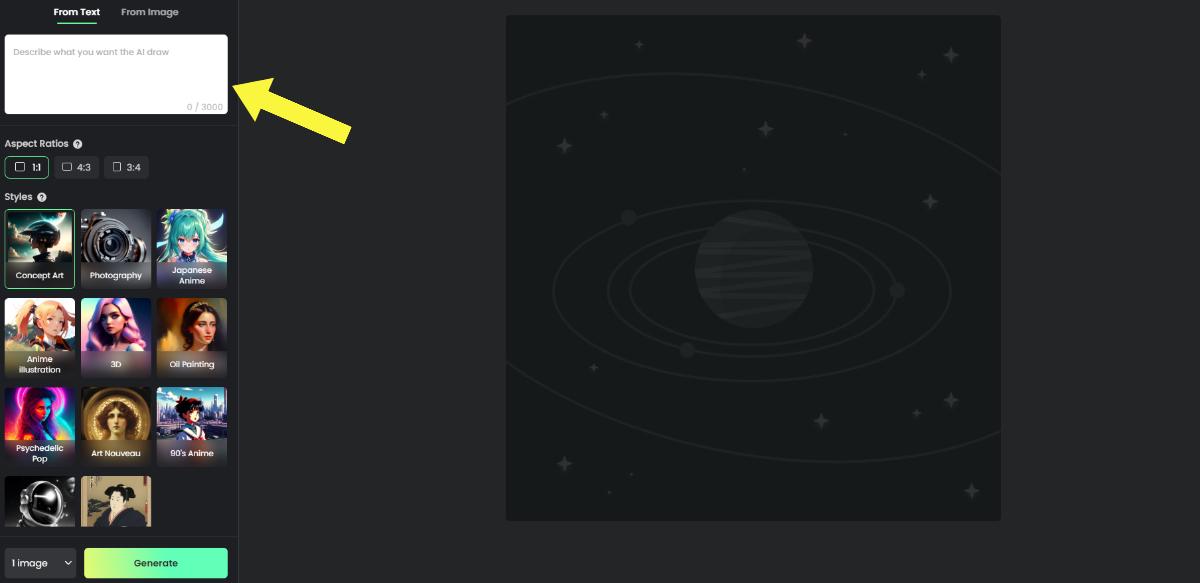 This is the common method of generating AI art in general. Midjourney avatar prompts require you to type out a description of the kind of image you want. The AI algorithms thrive on details, so you can describe your ideal avatar in detail to get better results. Besides that, more people also seem to be interested in AI Face Generator. You can know more from the link.
How To Make An Avatar With Midjourney Step By Step
Image-to-image
Step 1: Open the midjourney and come to your own channel. You can also use the public channel.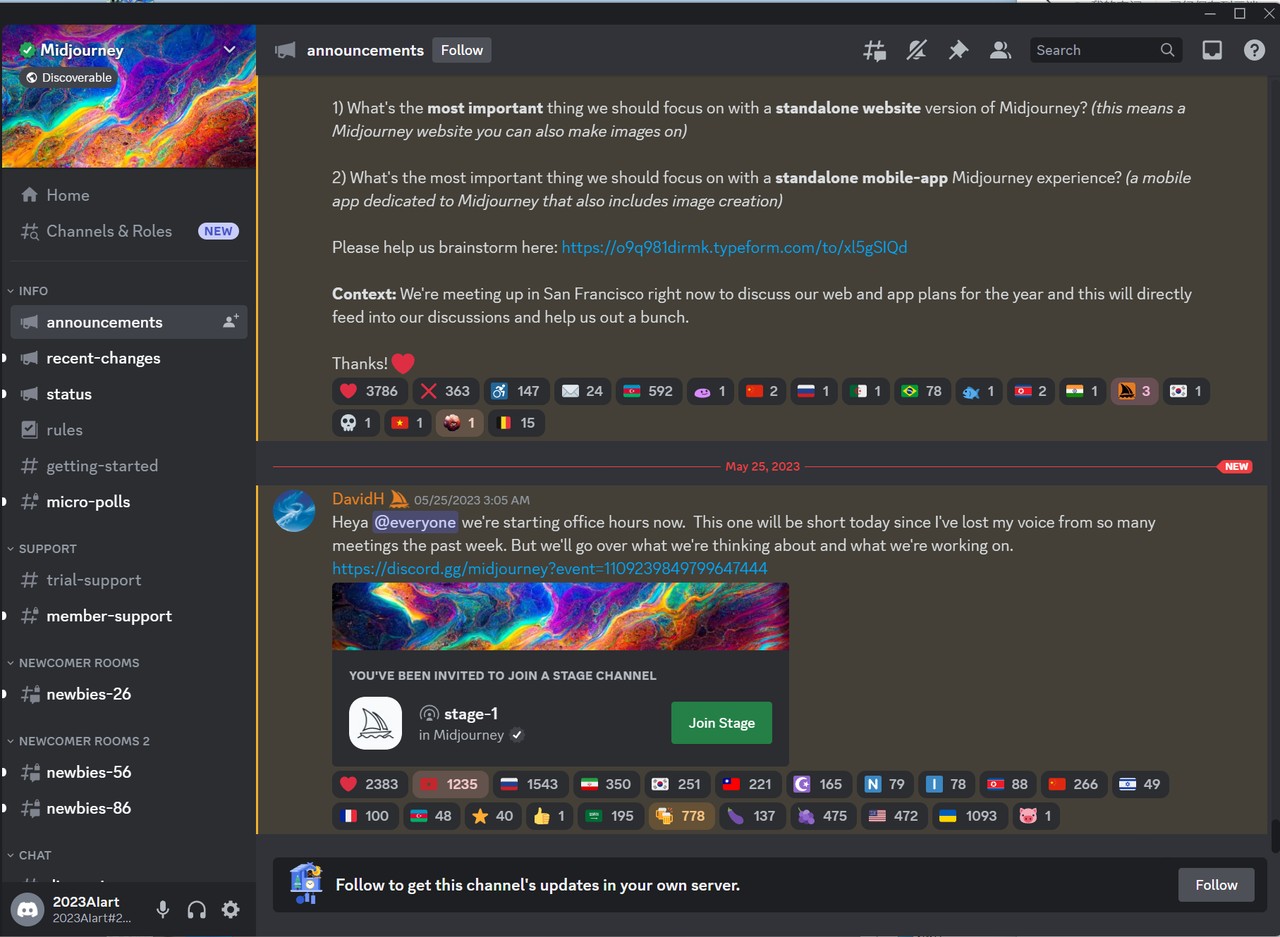 Step 2: Click on"upload a file" and input "/imagine", tell what you wanna this pic like in the prompt box.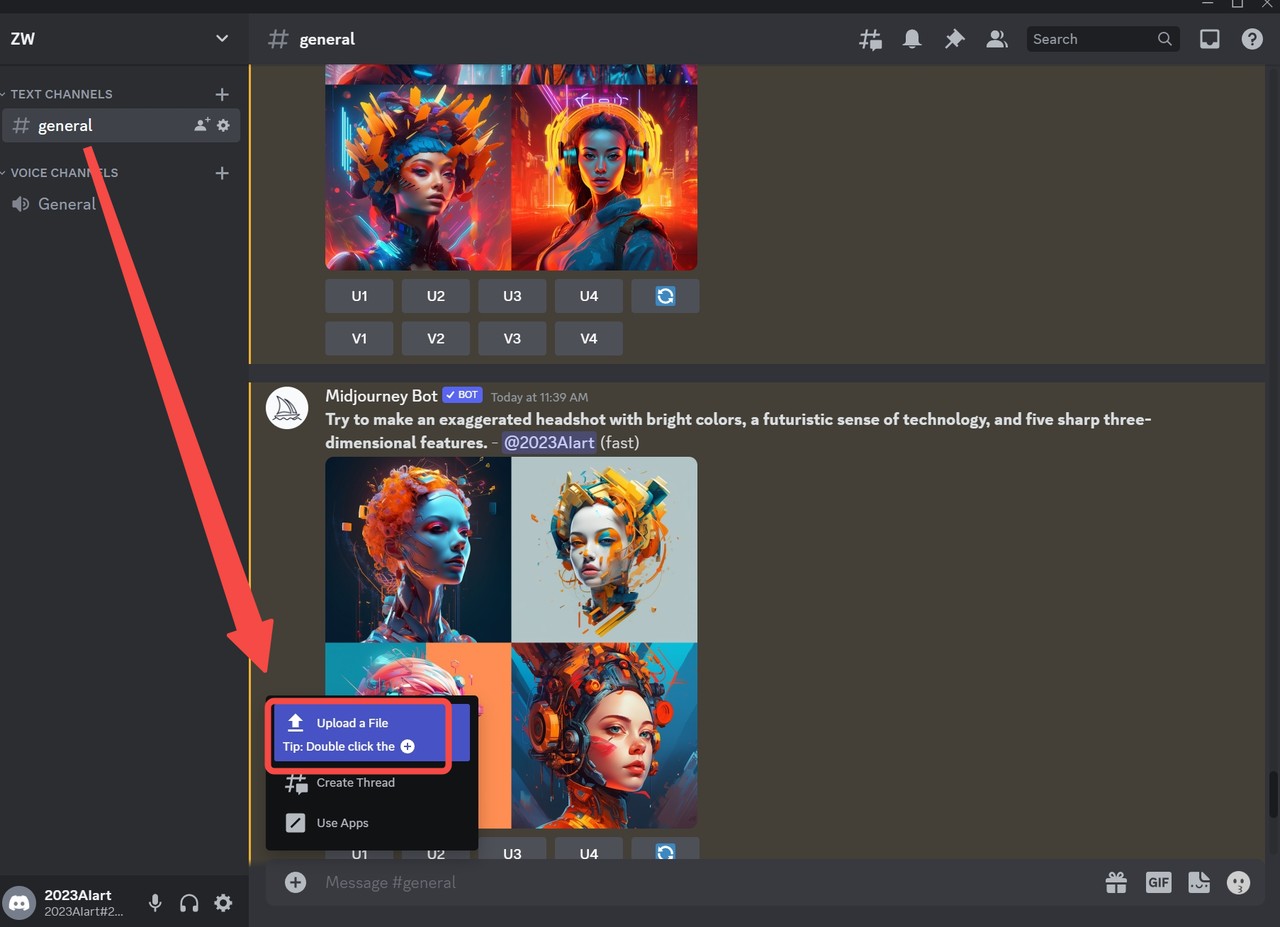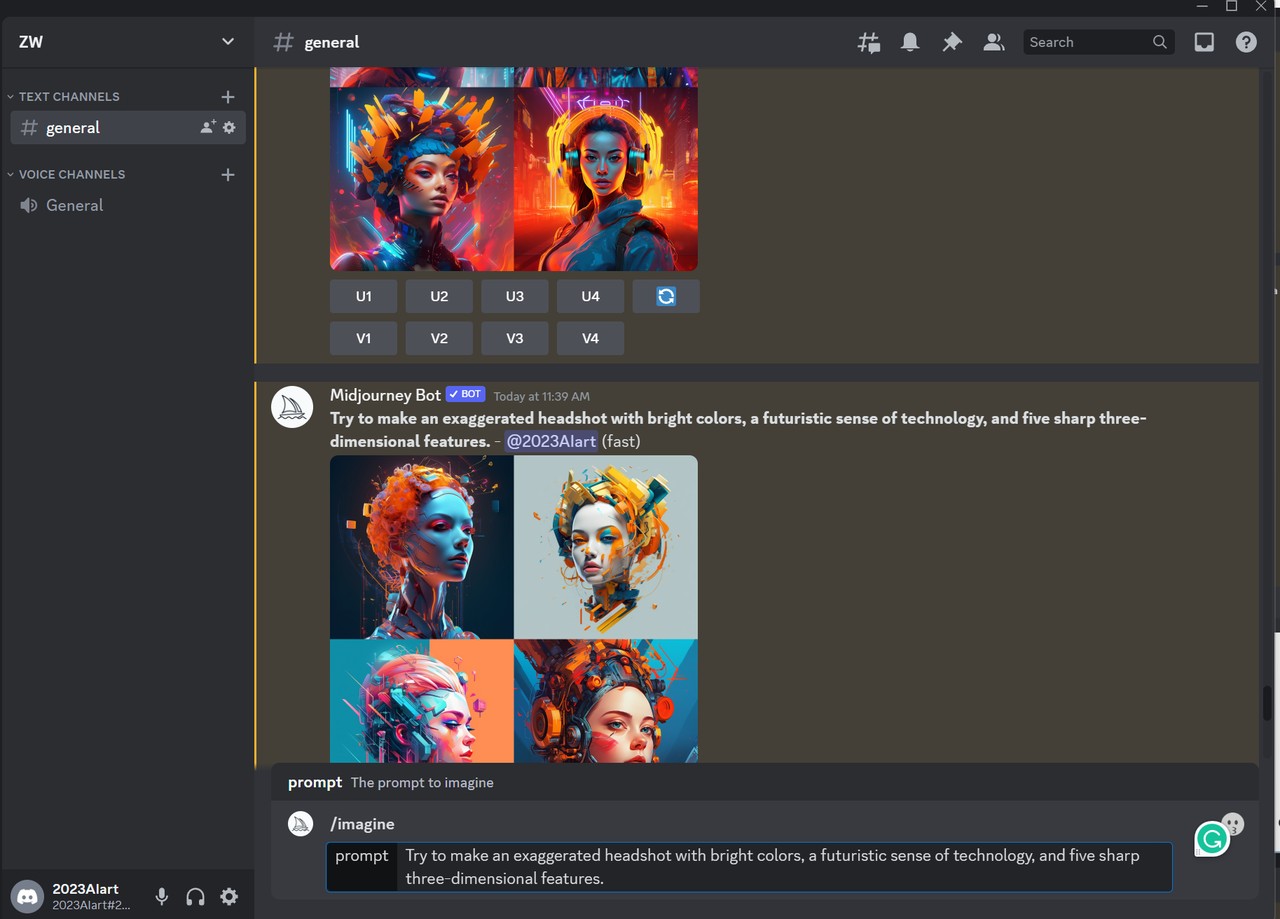 Step 3: Preview the generated avatar and download it onto your device.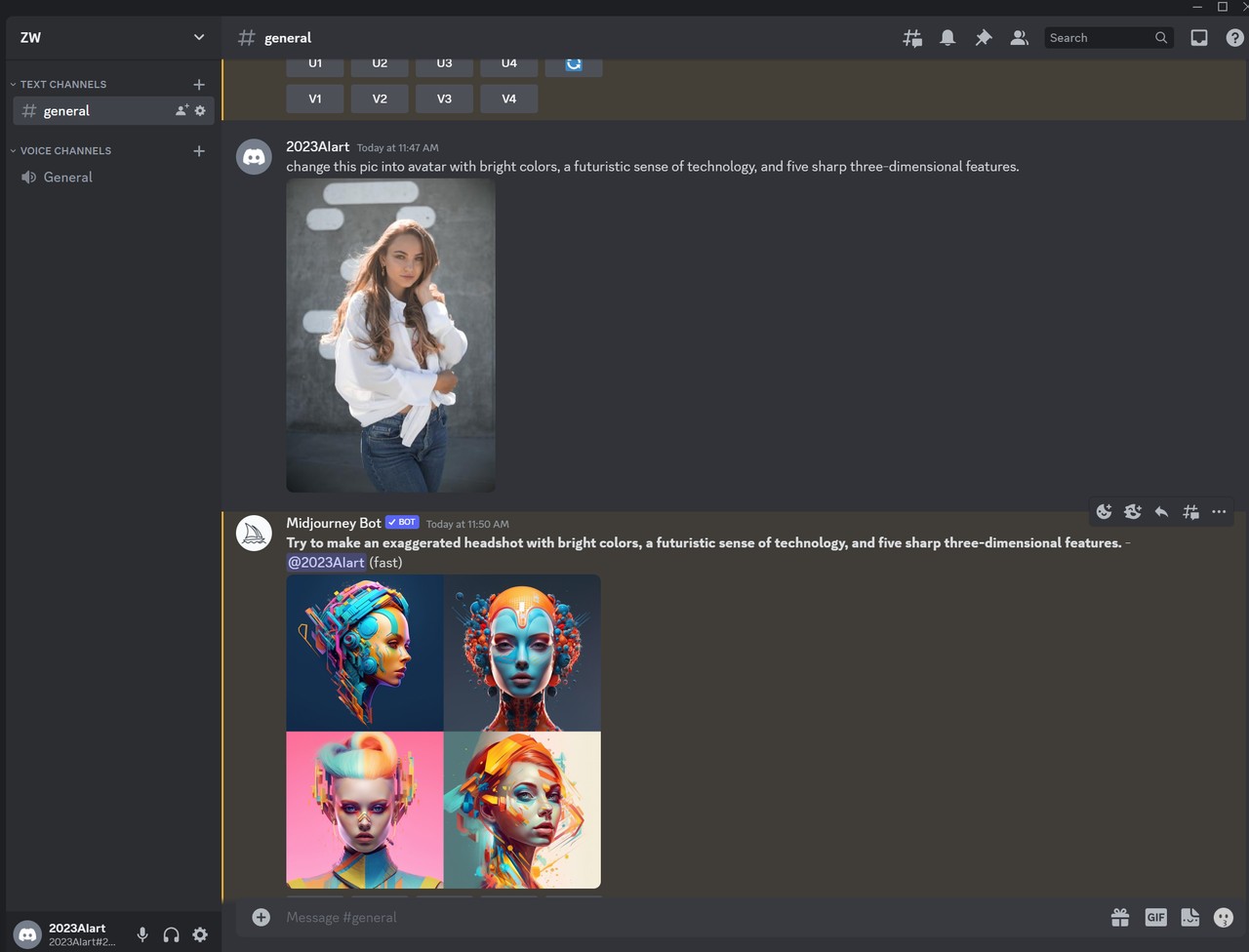 Text-to-image
Step 1: Open the midjourney and come to your own channel. You can also use the public channel.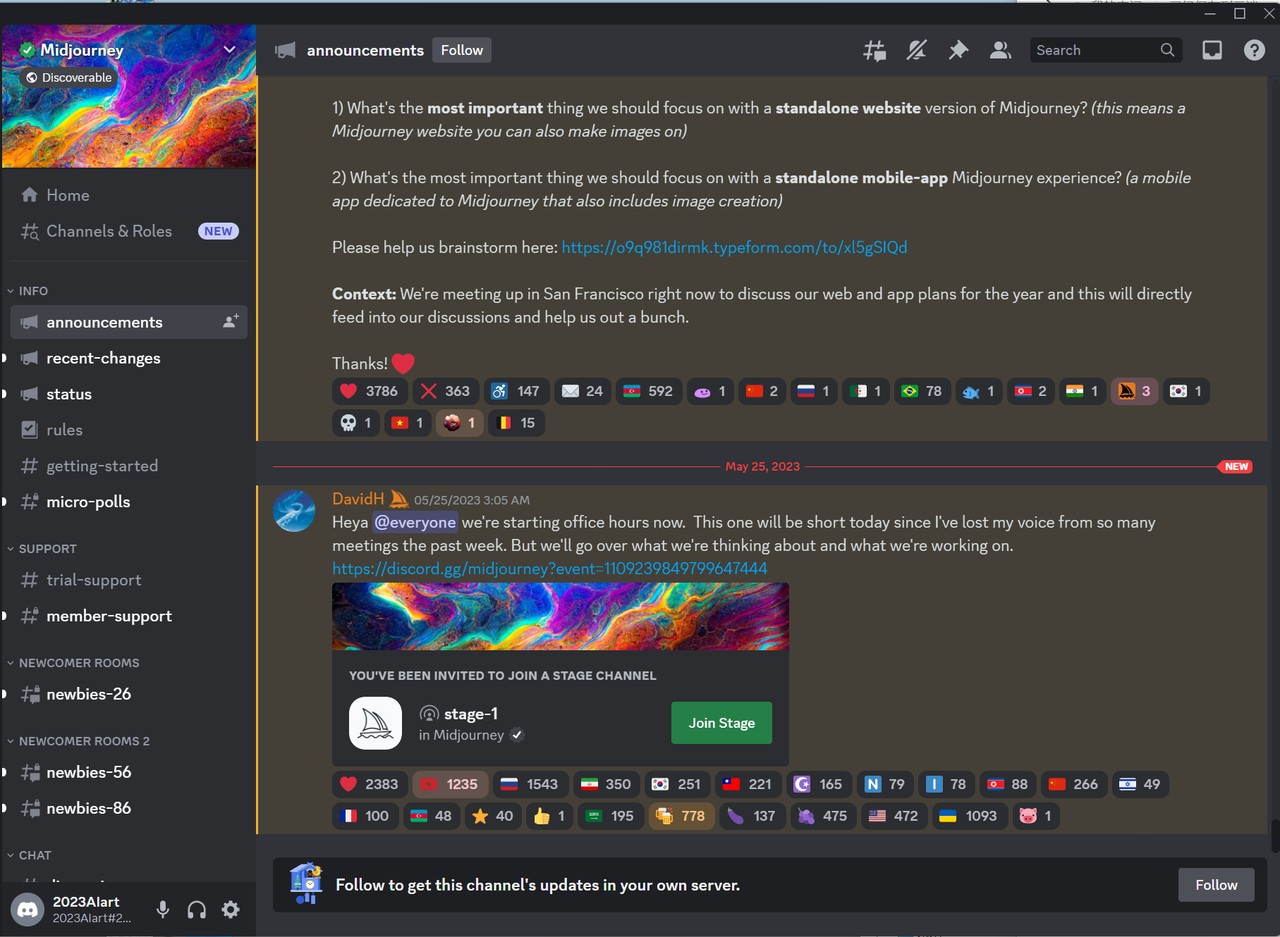 Step 2: Input "/imagine" and then type out your Midjourney avatar prompts.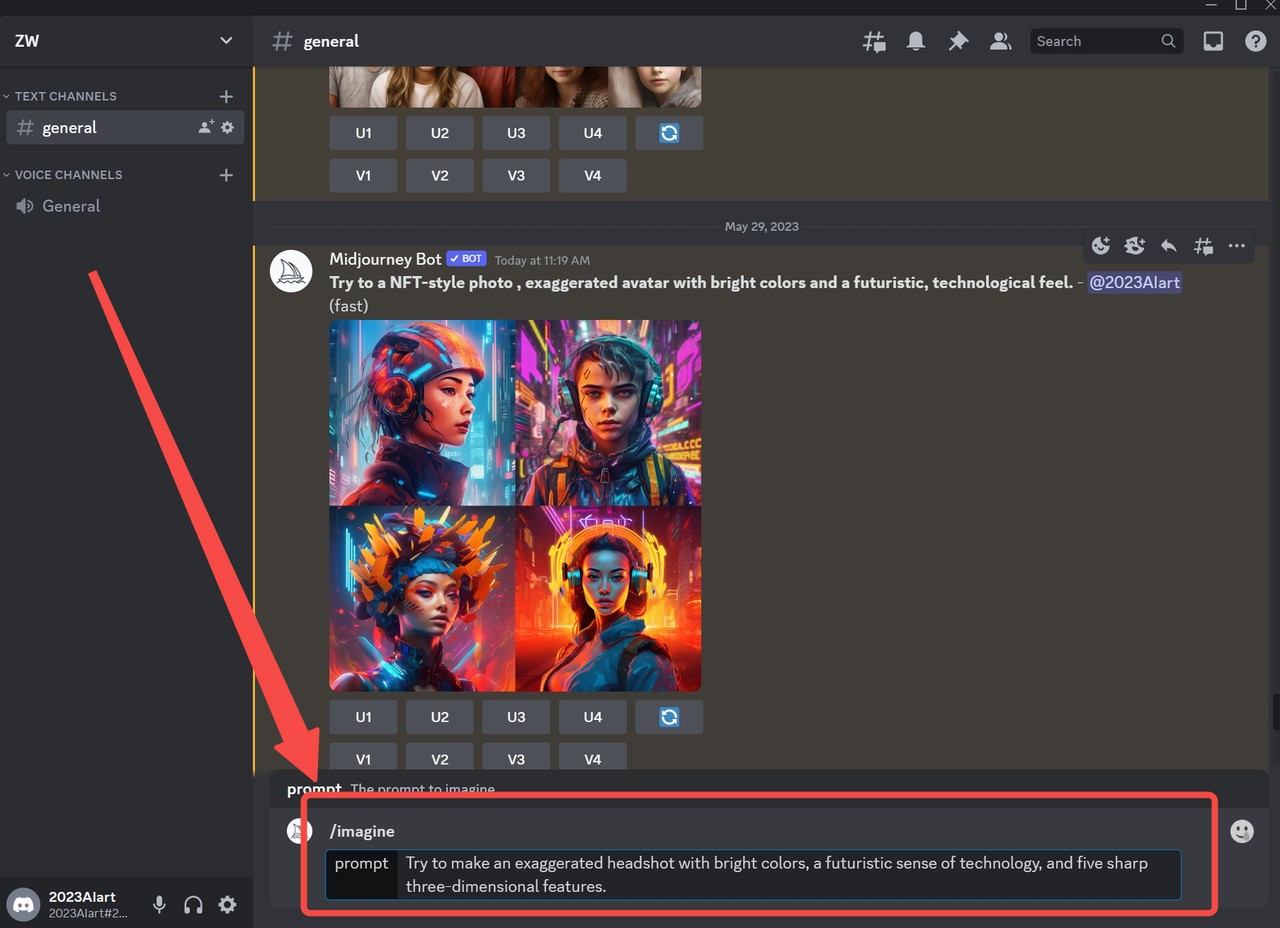 Step 3: Preview the generated avatar and download it onto your device. Apart from that, there comes some fancy AI Portrait Generator, making fancy selfies at a fast speed. Get to know more about it.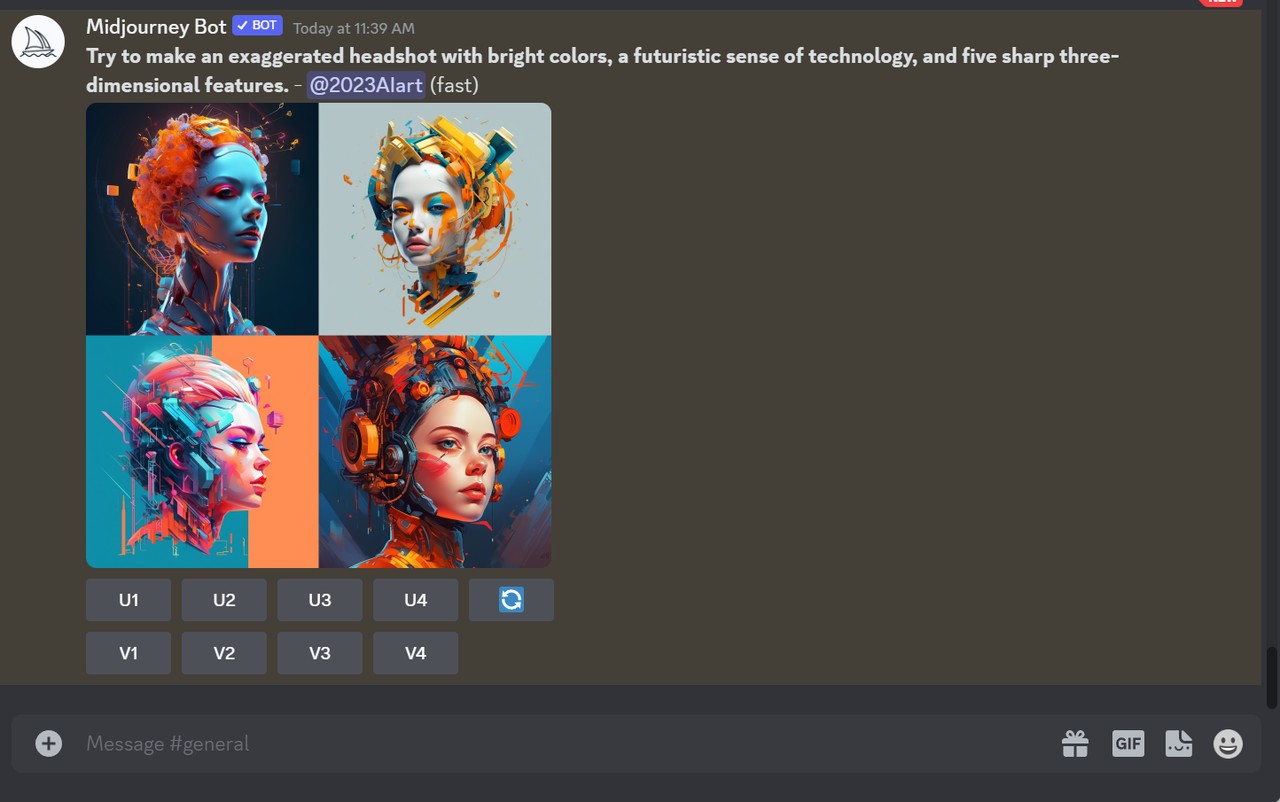 Great Midjourney Avatar Prompts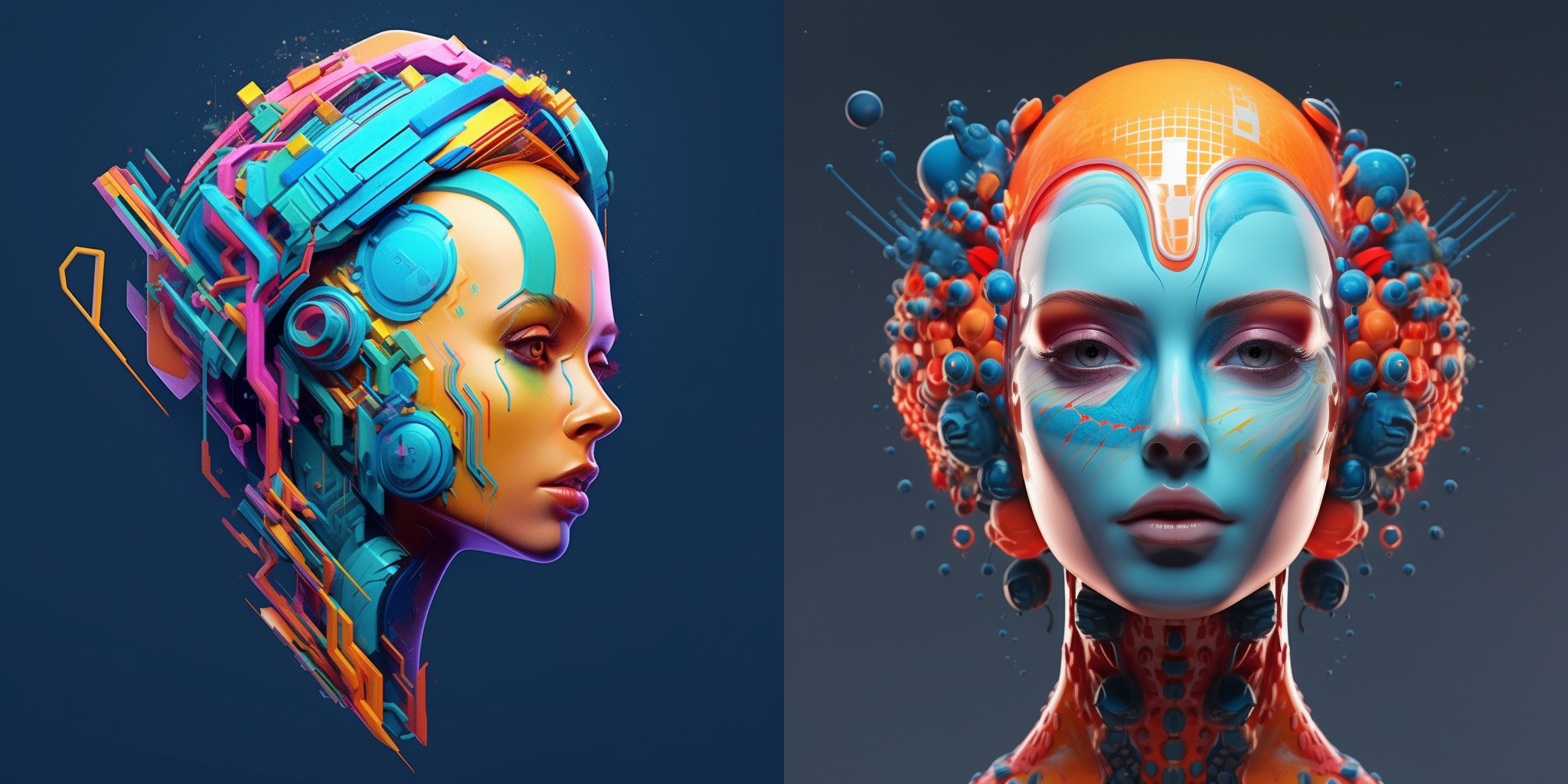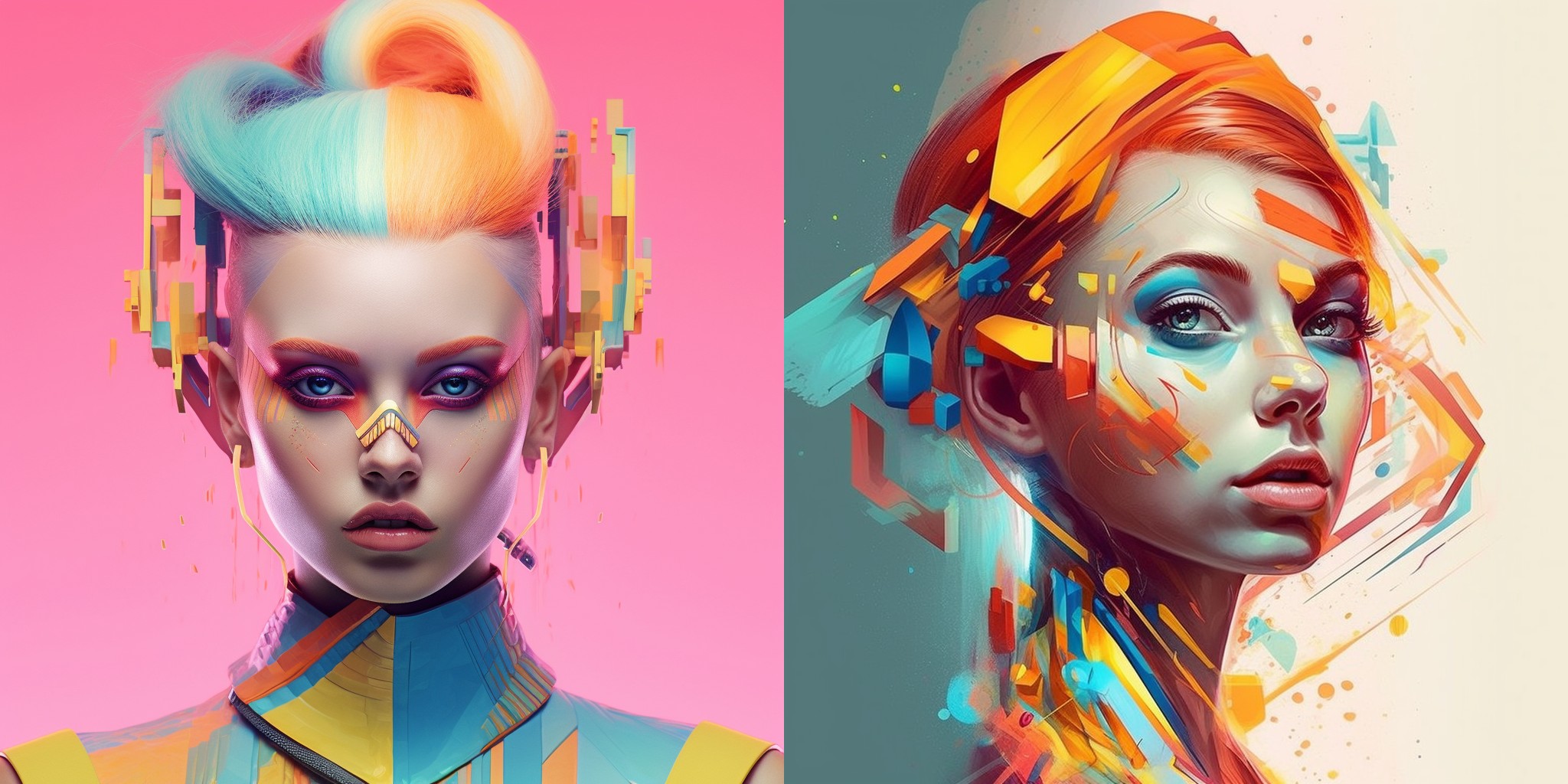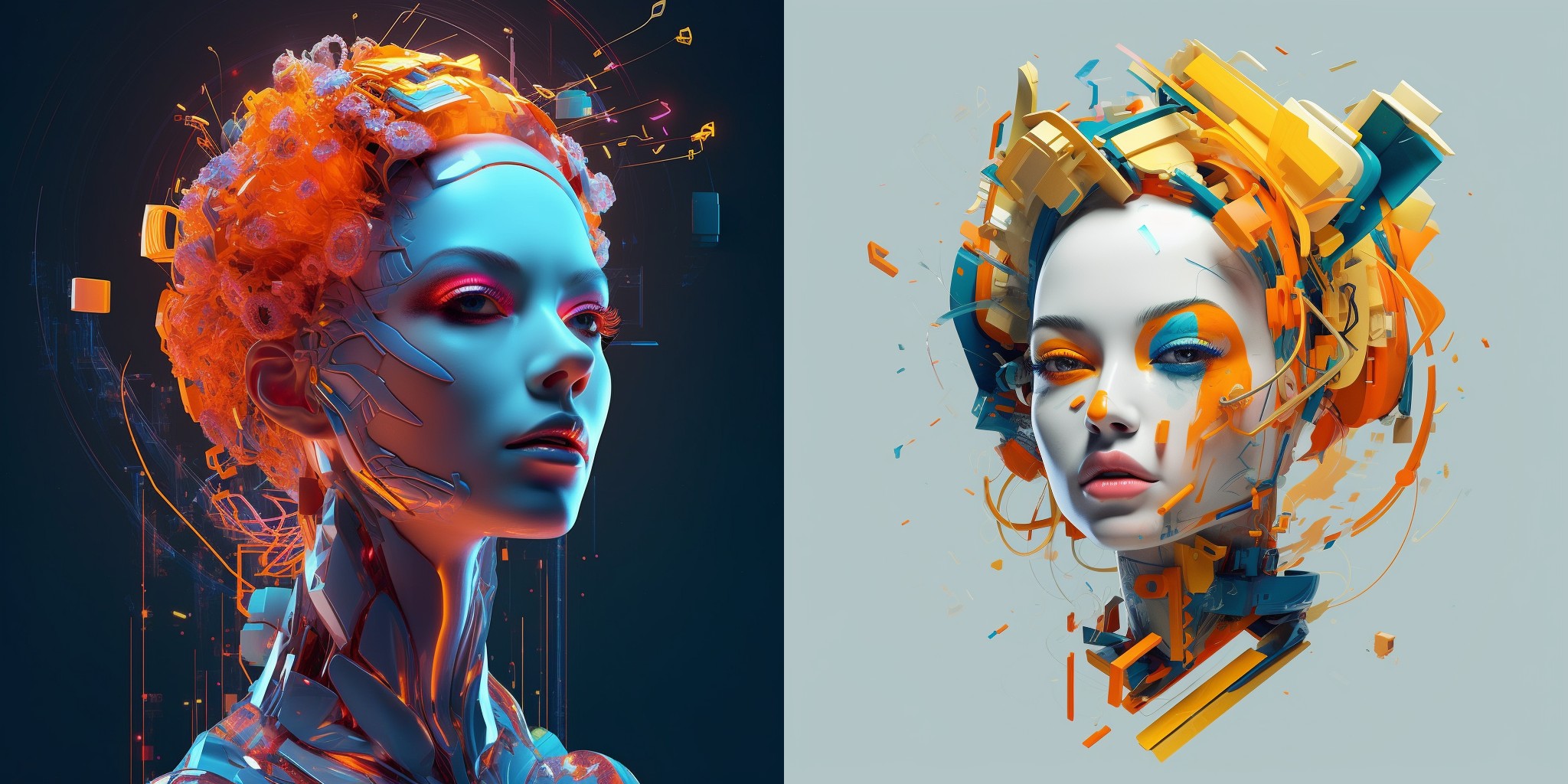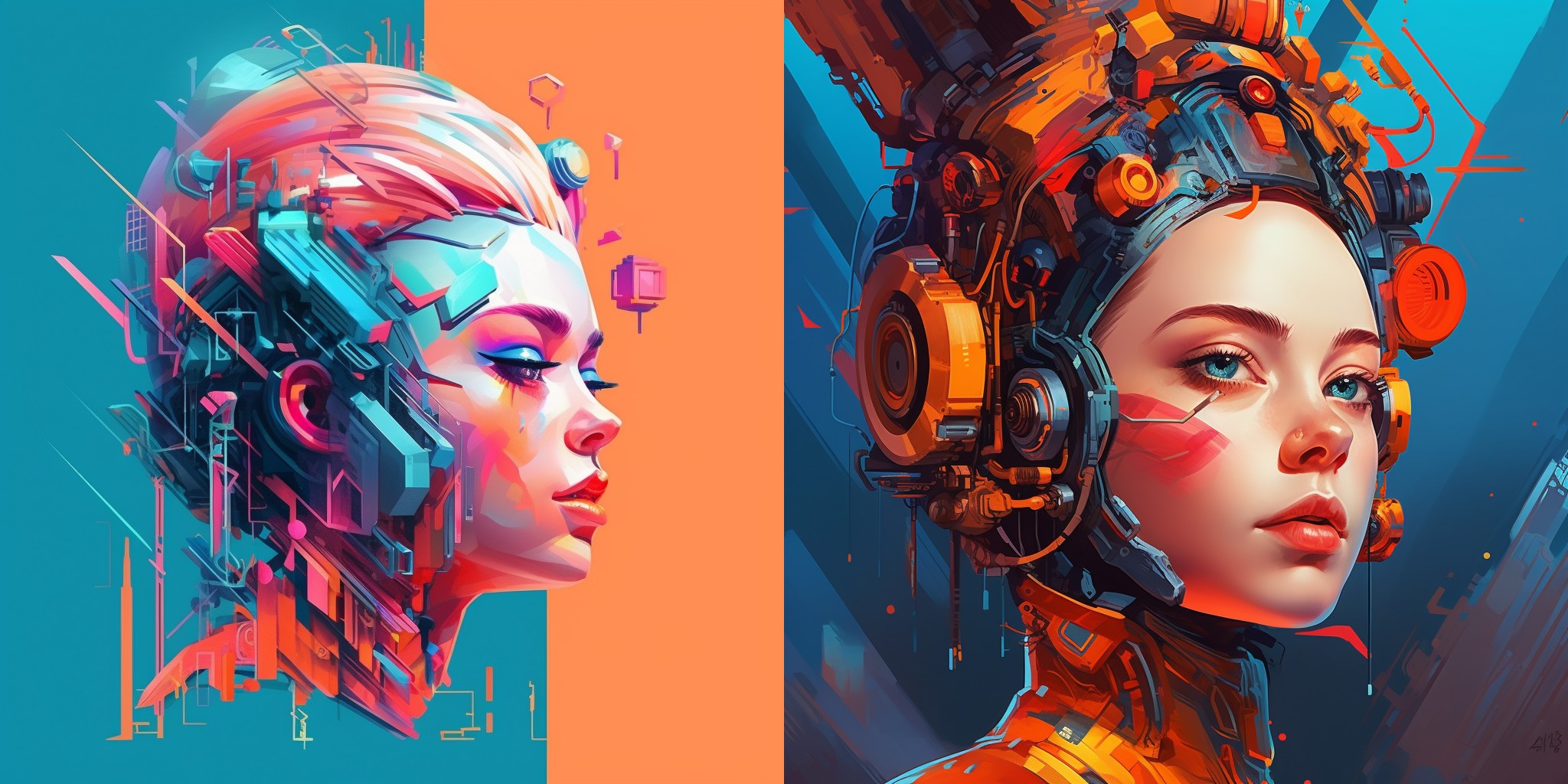 Some highly creative Midjourney avatar prompts that Chat-gpt provides:
"Step into the future with an avatar that reflects your unique identity. Customize your digital self with sleek cybernetic enhancements, vibrant neon colors, and cutting-edge virtual reality gear."
"Unlock your virtual persona on a mid-journey through the metaverse. Design an avatar with glowing circuitry, augmented reality glasses, and a hoverboard for navigating the digital realm."
"Imagine yourself as a cyberpunk hero in a dystopian world. Craft an avatar with metallic enhancements, glowing eyes, and a powerful energy weapon, ready to embark on a high-tech adventure."
"Embrace the latest avatar trends with an edgy and futuristic style. Choose from a variety of cybernetic limbs, holographic tattoos, and interactive nanotechnology fashion to create a one-of-a-kind digital representation."
"Transport yourself to a cybernetic utopia where avatars reflect individuality and innovation. Build your futuristic digital persona with neural interface implants, levitating drones, and bio-luminescent skin patterns."
"Discover the wonders of bioengineering and genetic modifications in avatar creation. Design a personalized avatar with enhanced abilities, including bioluminescent hair, retractable wings, and glowing DNA patterns."
"Dive into the virtual realm with an avatar inspired by cutting-edge AI technology. Merge human and machine elements to create a cybernetic being capable of superhuman intelligence and adaptability."
"Become a digital influencer with a trendsetting avatar that showcases the latest fashion and accessories. Choose from a variety of holographic garments, LED-lit accessories, and customizable robotic companions."
"Explore the cosmos with a space-faring avatar that embodies the spirit of intergalactic travel. Equip your digital self with a sleek spacesuit, futuristic propulsion systems, and a holographic star map."
"Embark on a virtual quest as a cyber-samurai warrior. Customize your avatar with augmented reality armor, plasma blades, and advanced stealth technology, ready to face the challenges of a futuristic world."
5 Best Alternatives to Midjourney To Make Avatar
VanceAI Image Generator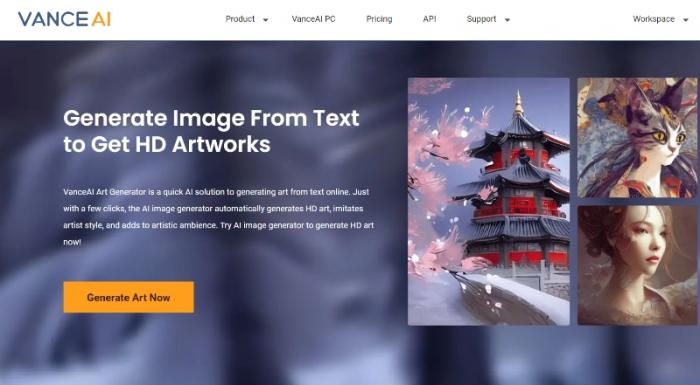 VanceAI Image Generator is an AI-powered platform that offers a range of image enhancement and creation tools. It utilizes advanced algorithms to enhance and generate images with impressive results, including avatars and profile pictures. With its intuitive interface and powerful AI technology, VanceAI Art Generator aims to provide users with convenient and high-quality solutions for their avatar creation needs. In the Workspace, you can input Midjourney avatar prompts or use a feature similar to Midjourney upload image tool.
Pros:
User-Friendly Interface: The platform is designed with user-friendliness in mind. A simple and accessible interface is a key feature that makes it easy for users, even those without extensive design experience, to navigate and create avatars effortlessly. You can also find some prompts given to you in the Workspace or you can type something yourself, similar to Midjourney avatar prompts.
Other VanceAI Tools: VanceAI offers other tools, such as AI Image Enhancer, that can improve image quality. In other words, you can upload your avatar on the Image Enhancer and make it look even better within only a few seconds.
Variety of Styles and Effects: The platform offers a diverse range of styles and effects to choose from, allowing users to customize their avatars according to their preferences. Whether you're looking for a realistic style or a more artistic interpretation, VanceAI Art Generator provides options to suit different creative visions.
Cons:
Limited Detail in Avatar Creation: While VanceAI Art Generator excels in generating abstract avatars, it may fall short when it comes to creating highly detailed avatars. The AI algorithms may not capture intricate facial features, fine textures, or subtle nuances that are essential for creating realistic or highly specific avatars.
AI Avatar Generator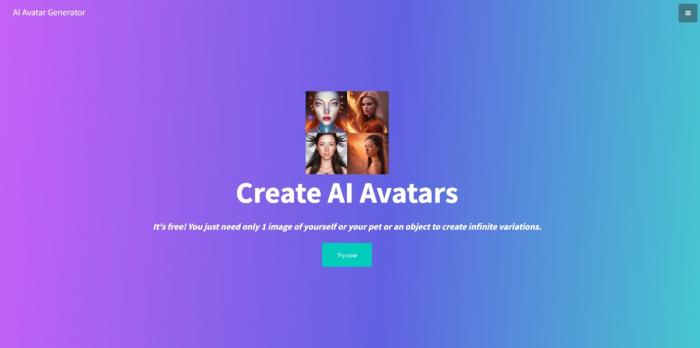 AI Avatar Generator is an advanced tool that utilizes artificial intelligence algorithms to create highly customizable and realistic avatars/profile pictures. This AI-powered platform offers users the ability to design unique and visually appealing virtual characters with ease. With the integration of Midjourney avatar prompts, AI Avatar Generator provides additional inspiration and guidance to streamline the avatar creation process.
Pros:
Time Efficiency: AI Avatar Generator significantly reduces the time required to create avatars/profile pictures compared to manual design processes. By automating the avatar generation process, users can quickly generate high-quality avatars, saving valuable time and effort.
Customization Options: The platform provides customization options, allowing users to personalize their avatars to reflect their desired look and style. Users can modify facial features, hairstyles, clothing, and accessories, enabling them to create avatars that align with their preferences and individuality.
Easy to Use: The online website is responsive and direct, which makes it easy to use. This app has an image to image conversion, similar to VanceAI and Fotor. If you prefer something similar to Midjourney avatar prompts, you will find other alternatives closer to Midjourney AI.
Cons:
Performance Improvement: The AI Avatar Generator is a really good app by all means. However, it is still not as advanced as Midjourney per se.
Fotor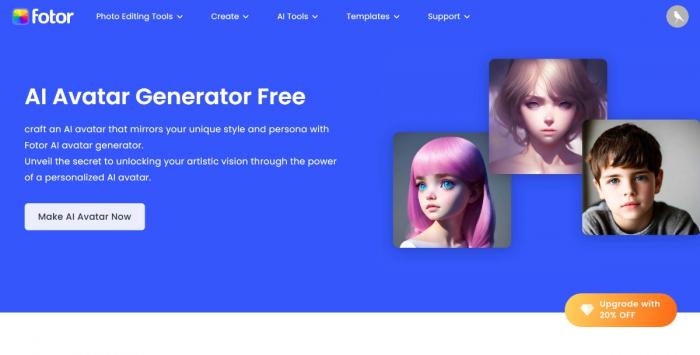 Fotor AI Avatar Generator is a versatile tool designed to assist users in creating captivating avatars and profile pictures. Powered by advanced artificial intelligence algorithms, this tool offers an array of features and customization options to bring your avatars to life. With its intuitive interface and integration of Midjourney avatar prompts, Fotor AI Avatar Generator aims to provide users with an engaging and efficient avatar creation experience.
Pros:
Extensive Customization Options: Fotor AI Avatar Generator provides users with a wide range of customization options, allowing you to create avatars/profile pictures that match your unique style and preferences. From facial features and hairstyles to clothing and accessories, the tool offers ample choices to tailor your avatar to your liking.
Realistic and Expressive Avatars: The advanced AI algorithms employed by Fotor AI Avatar Generator enable the creation of avatars with realistic features and expressions. The tool can capture subtle details and emotions, resulting in avatars that convey personality and engage viewers effectively.
Multiple Options: With Fotor, similar to VanceAI, you can either take the route of Midjourney avatar prompts in text or you can upload an image for the algorithm to follow, similar to VanceAI's reference image feature.
Cons:
Learning Curve for Advanced Customizations: While Fotor AI Avatar Generator caters to a wide range of users, those seeking highly specific or intricate customizations may encounter limitations. Just like how your Midjourney avatar prompts need to have details, the same applies to Fotor.
Picsart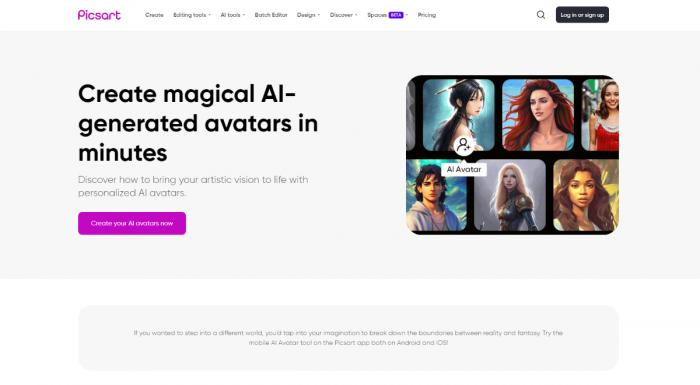 Picsart AI Avatar Generator is a powerful tool that leverages artificial intelligence to facilitate the creation of eye-catching and personalized avatars and profile pictures. With its advanced features and intuitive interface, Picsart AI Avatar Generator offers users a seamless and creative avatar design experience, enabling you to create visuals similar to Midjourney AI avatar.
Pros:
Seamless Integration with Picsart Editing Tools: As part of the larger Picsart ecosystem, the AI Avatar Generator seamlessly integrates with other powerful editing tools offered by Picsart. This integration allows users to further enhance and customize their avatars/profile pictures using a comprehensive set of photo editing features.
Social Sharing and Collaboration: Picsart AI Avatar Generator allows users to easily share their avatars/profile pictures directly to social media platforms or within the Picsart community. This feature facilitates engagement and collaboration with other creators, providing opportunities for networking.
Cons:
Inconsistent Quality in Output: While Picsart AI Avatar Generator generally produces high-quality avatars/profile pictures, the output may occasionally vary in terms of quality and consistency. The generated avatars may not always meet the desired level of accuracy or may show minor imperfections that require manual adjustments.
Avatarai Me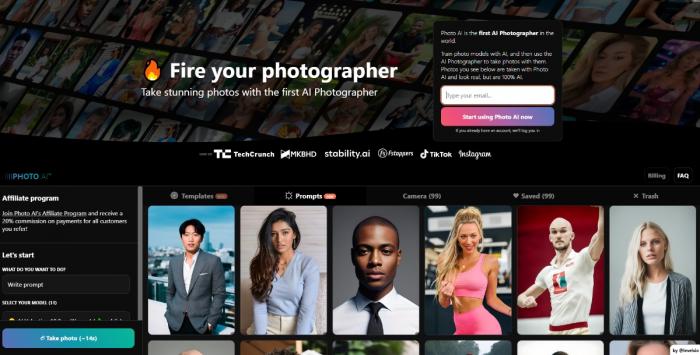 PhotoAI.com Avatar Generator is an innovative tool that levels up the power of using artificial intelligence to facilitate the creation of captivating and personalized avatars and profile pictures. With its advanced algorithms and user-friendly interface, PhotoAI.com Avatar Generator empowers users to easily design unique and visually appealing avatars.
Pros:
Realistic and Diverse Avatar Creation: PhotoAI.com employs advanced AI algorithms to generate avatars that exhibit a high level of realism and diversity. The tool can accurately capture facial features, expressions, and unique characteristics, resulting in avatars that closely resemble individuals or reflect desired creative concepts.
Negative Prompts for Customization: PhotoAI.com includes a unique feature called negative prompts, which allows users to specify elements they do not want in their avatars or profile pictures. By providing negative prompts, users can customize their avatars with greater precision, ensuring that specific characteristics they wish to avoid are not included in the avatar.
Cons:
Limited Availability of Free Features: While PhotoAI.com Avatar Generator offers a range of free features, some of the more advanced customization options, style transfers, or background choices may be available only through premium subscriptions or in-app purchases.
Conclusion
A Midjourney AI avatar is highly sought after. More and more people are using AI tools to create interesting avatars for themselves and this includes casual as well as professional users. Midjourney avatar prompts allow you to describe your ideal visuals, but you can also make use of Midjourney image prompt, Fotor, or VanceAI to upload a reference image. The alternatives presented in this guide can help you create a Midjourney avatar or even something better. Fotor has a powerful AI system that creates detailed avatars whereas VanceAI is good for creating abstract, dreamy avatars.
These apps do provide some free use, so you can test your Midjourney avatar prompts on these platforms and see what they produce.
Do you find this post helpful?