What Is Midjourney NFT Art Prompt?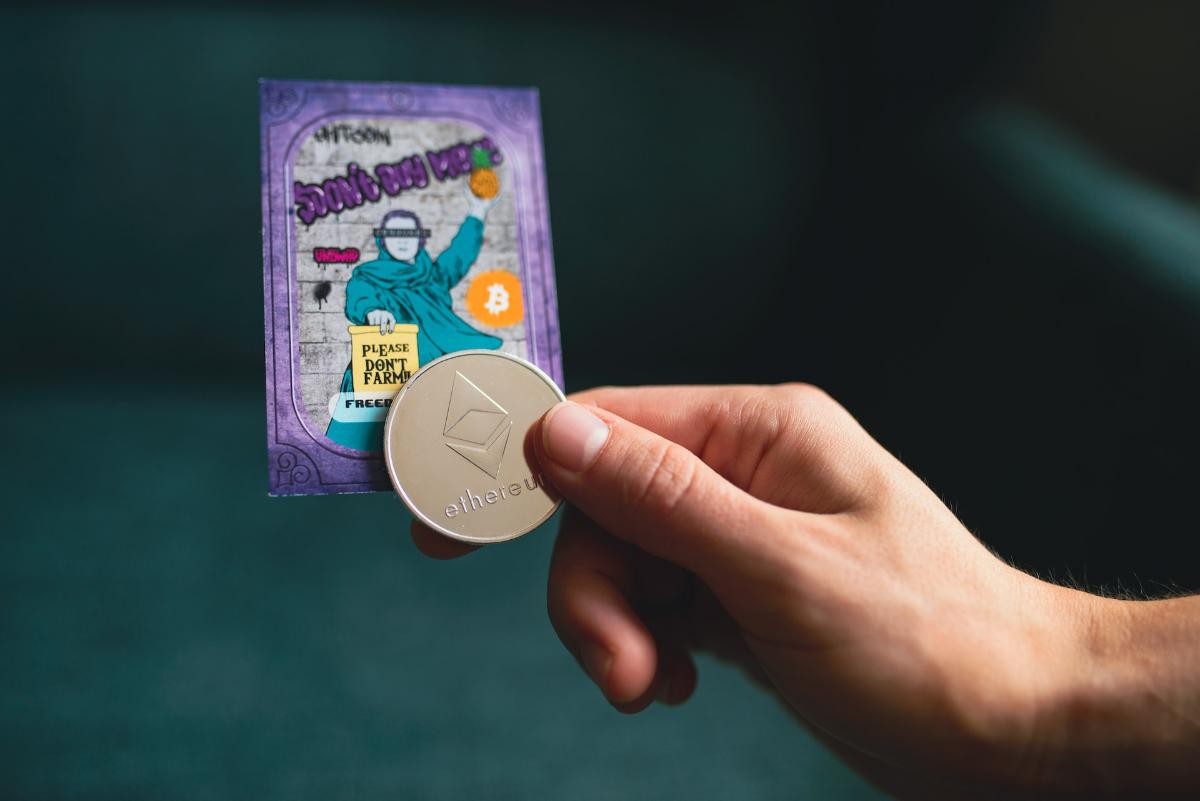 NFTs have seen steady growth in recent times with no signs of stopping any time soon. It has partly to do with their unique and cool art style. Artists can explore a wide range of styles, themes, and mediums, resulting in a vast and eclectic collection of artwork.
Even if you're not interested in selling NFTs, you can still explore the realm of NFT art. Building your personal Pinterest board or digital art collection with NFTs allows you to curate a selection of pieces that resonate with your taste and style.
Creating any kind of NFT or digital art can be difficult. However, with Midjourney, you can make it easier. We will look at some Midjourney NFT art prompts to get you started, discuss the 'how-to' steps, and consider alternative apps to Midjourney AI NFT tool. Besides that, more people also seem to be interested in AI Face Generator. You can know more from the link.
Great Midjourney NFT Art Prompt
Following are some pretty cool Midjourney NFT art prompts along with some results.
1. NFT art that shows an intergalactic adventure featuring planets, cosmic atmosphere, and spaceships.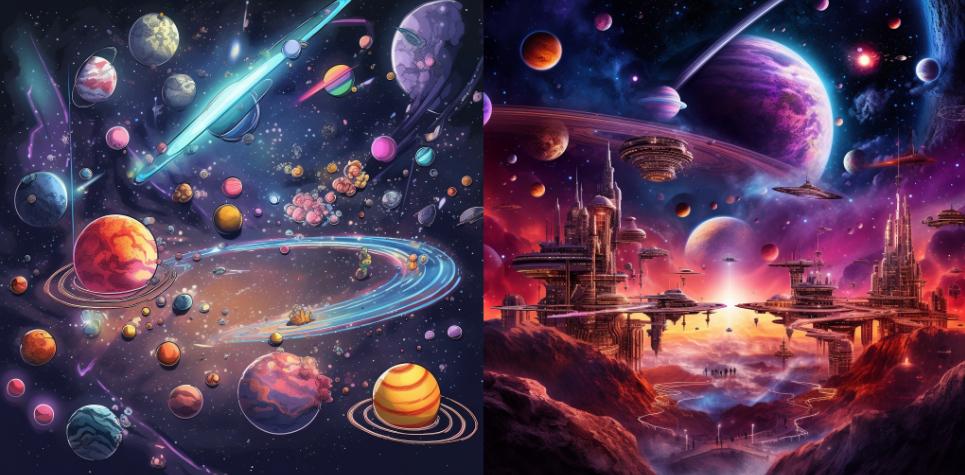 2. NFT art that uses colors, shapes, and textures to convey a range of emotions normally felt by humans.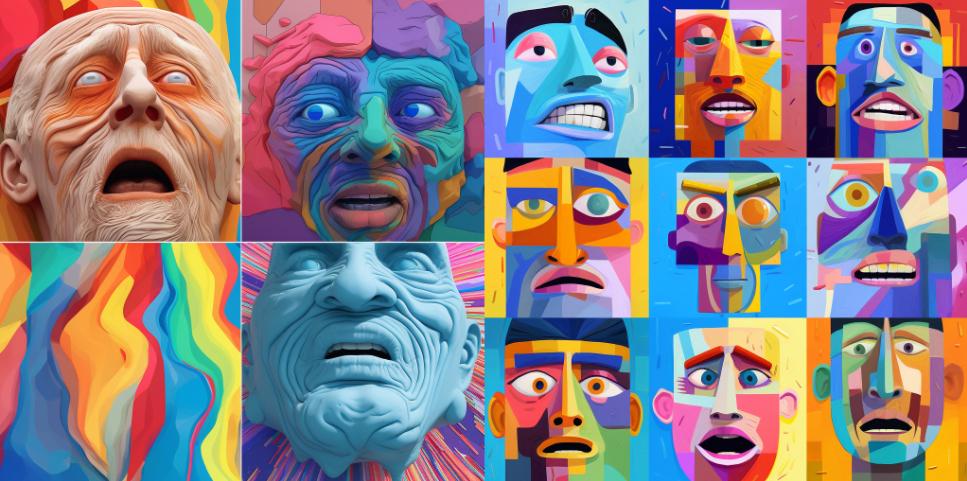 3. NFT art that highlights a pegasus in all its glory.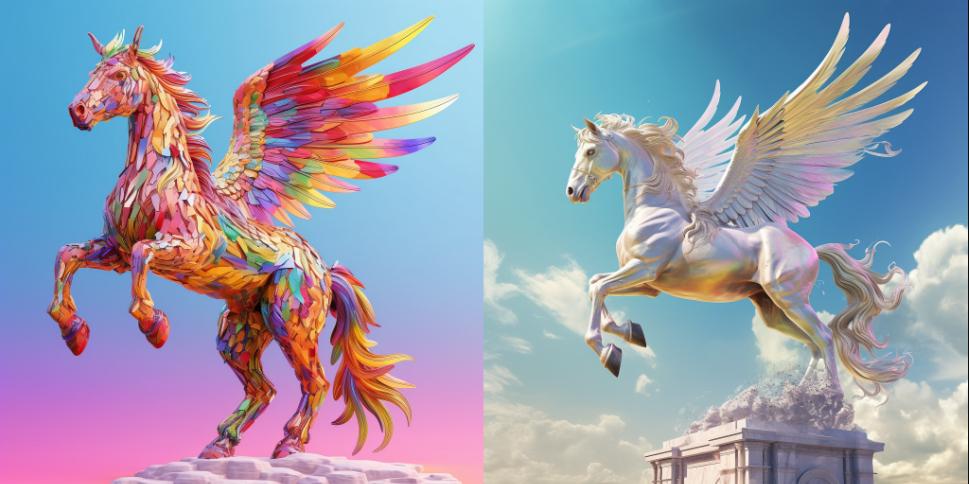 4. NFT art that showcases futuristic technology and makes the image look steampunk inspired.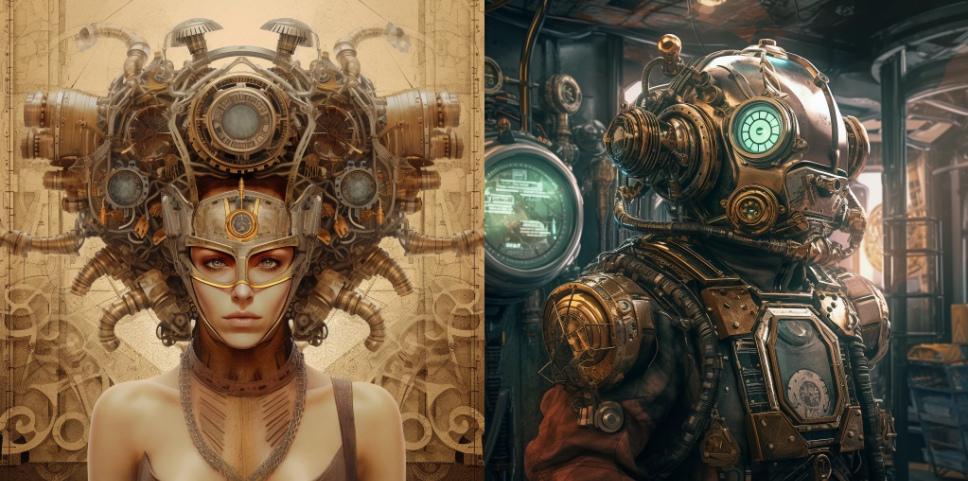 5. NFT art that displays a piano from ancient times.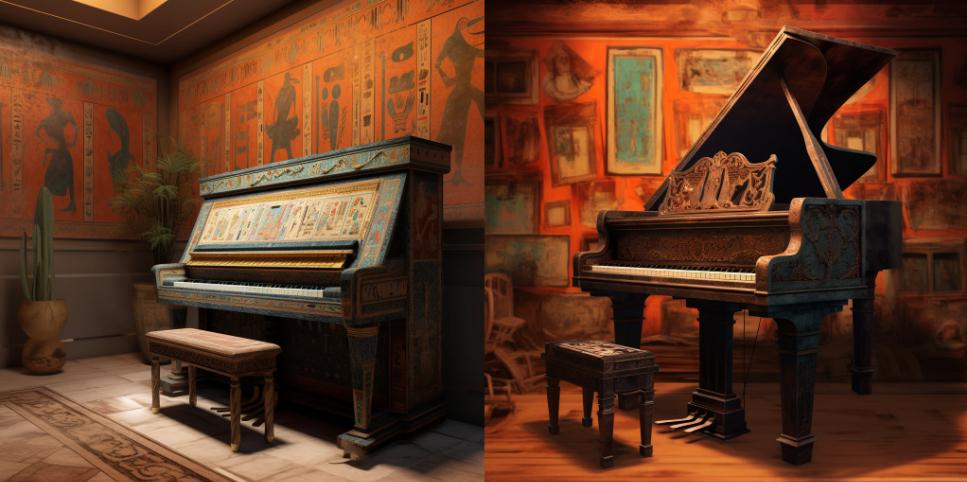 6. NFT art that displays the city of Jakarta in the year 2099.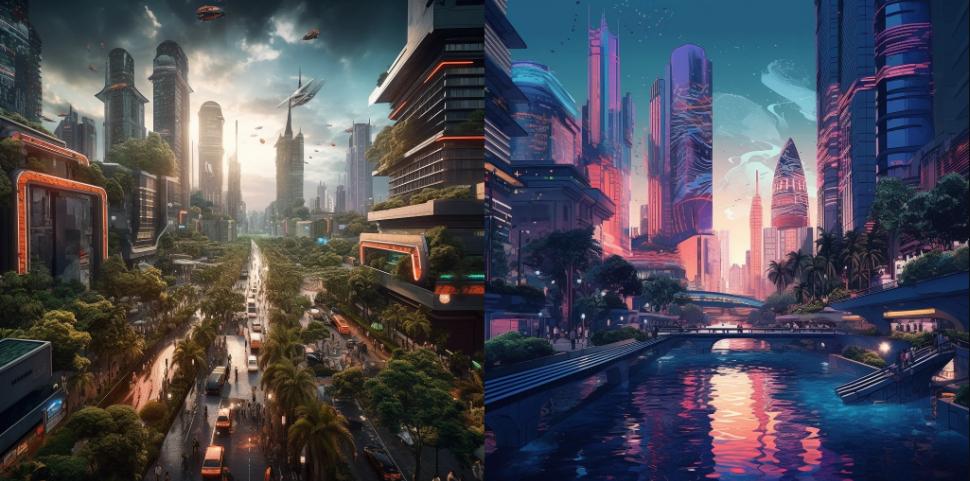 7. NFT art of humans surviving in a nuclear winter in Antarctica.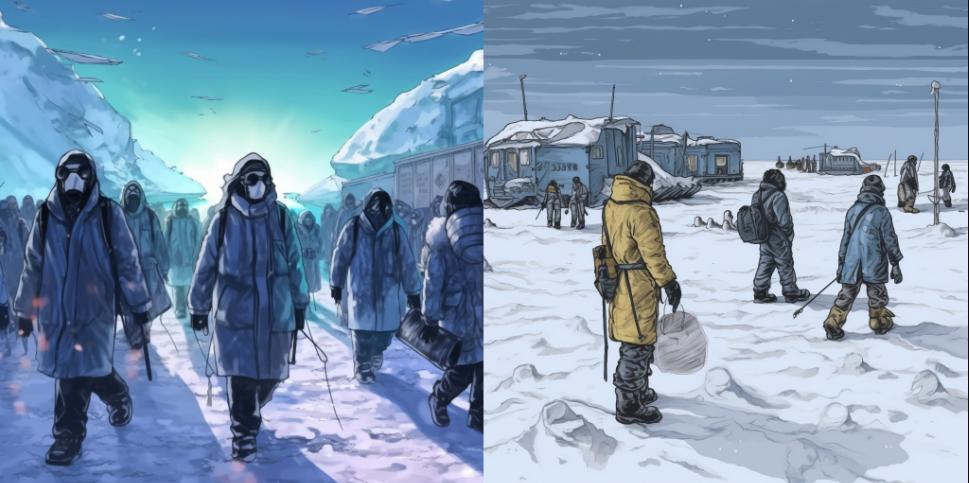 8. NFT art showcasing the spirit being ascended. It also includes a music-based theme.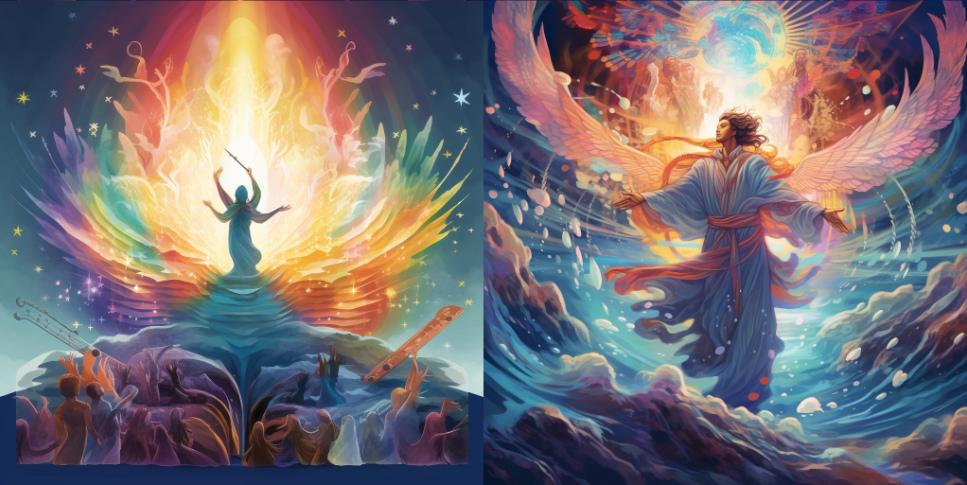 9. Combine diverse visual elements, textures, and patterns in a collage-style NFT art telling a 4-part story.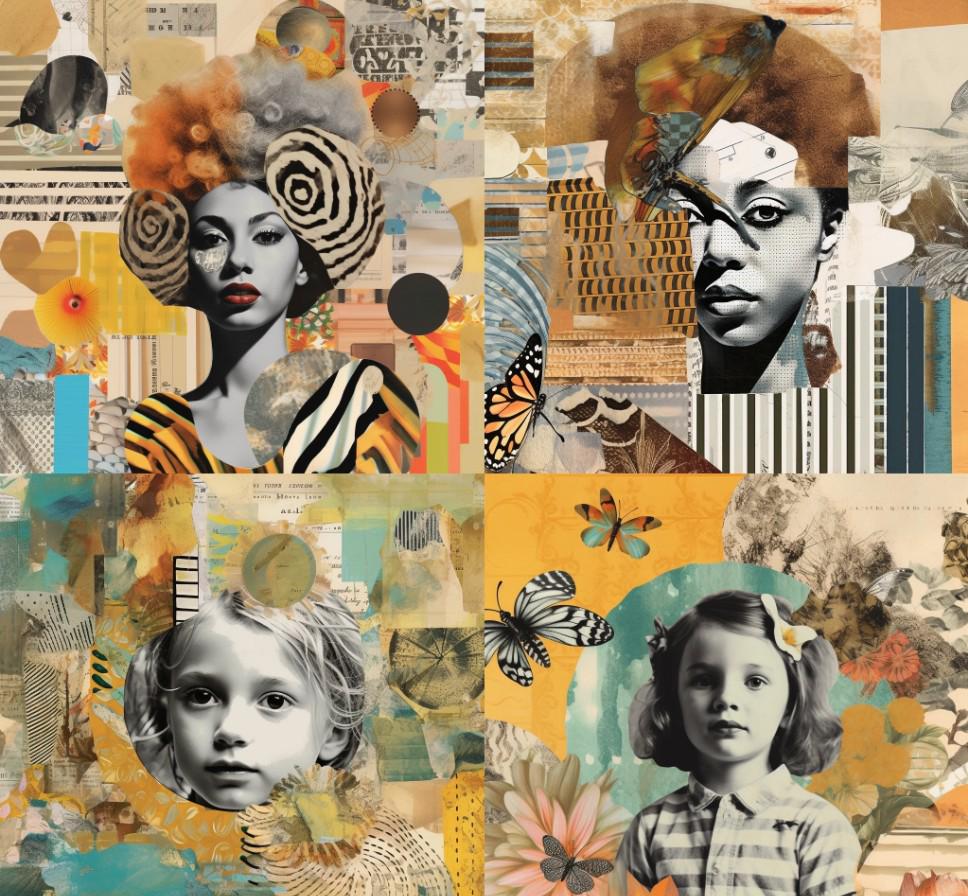 How to Use Midjourney NFT Art?
1. Photo-to-Image Midjourney NFT Art
Step 1: Once you have an image, you can head on over to the Discord channel with the Midjourney bot present. Click on the plus sign at the bottom to upload the image. Right-click on the uploaded image and "Copy Link".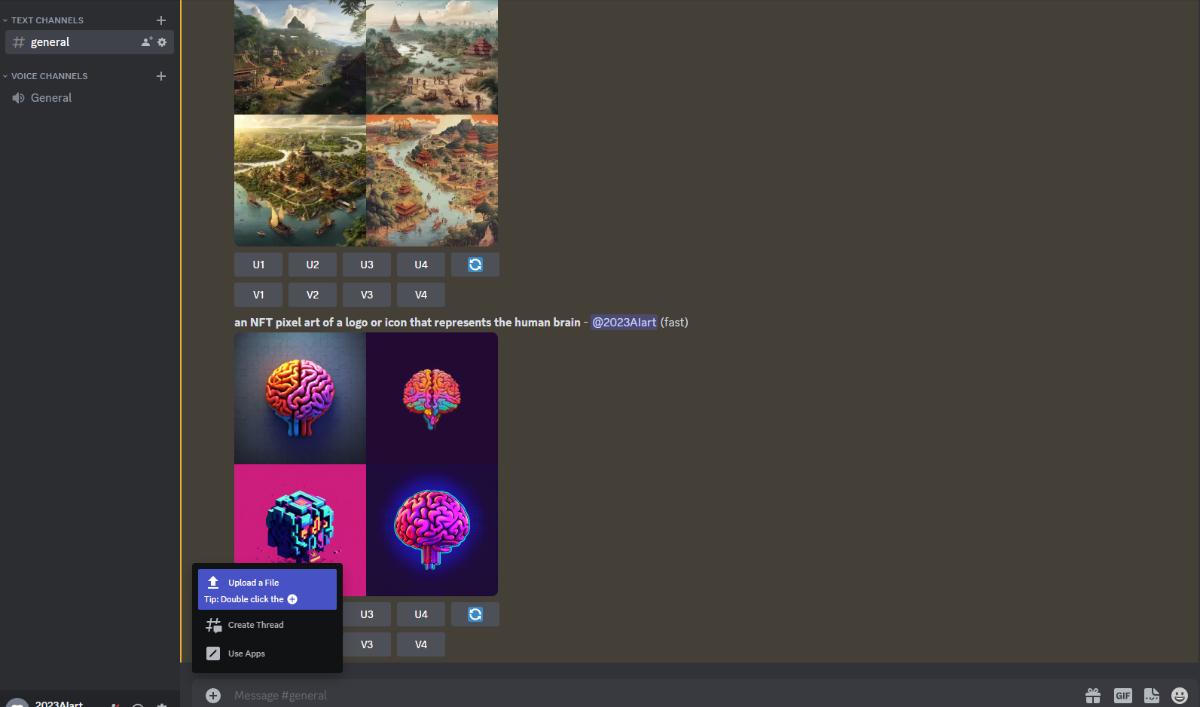 Step 2: In the textbox, type "/imagine" and paste the link that you copied. At the end of the filename, add a comma and type the modifications that you want to make to the image. Your Midjourney NFT art prompts would look like this: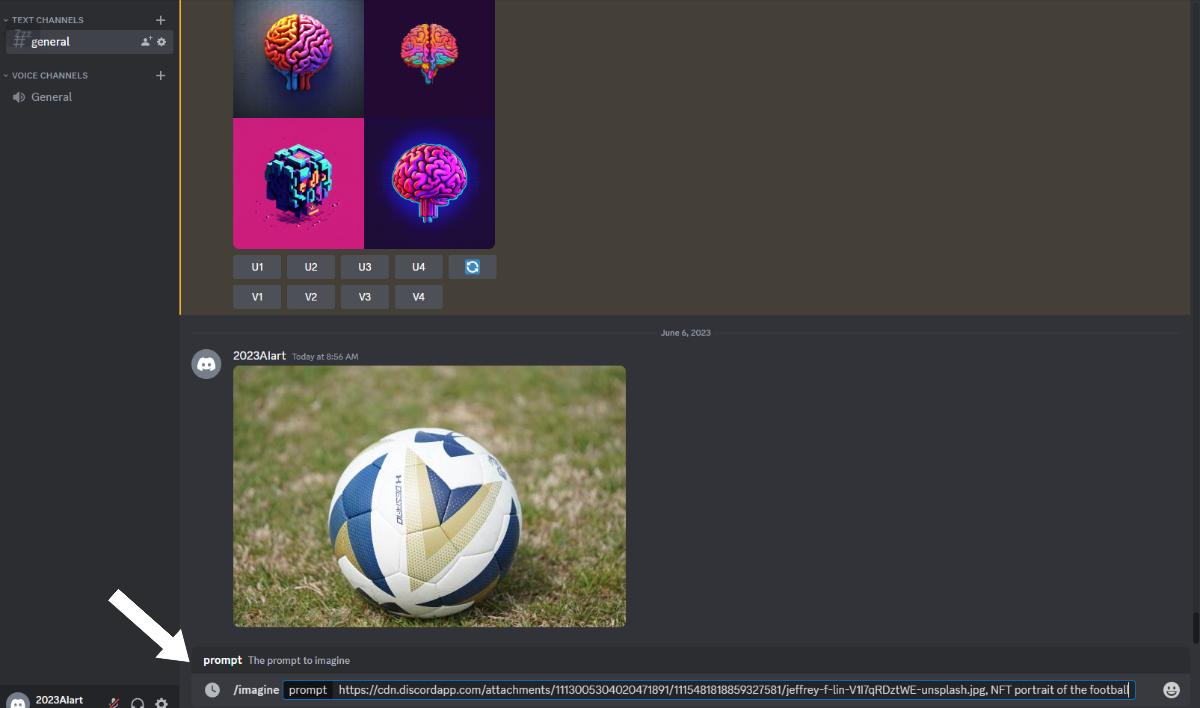 Pass the prompt and the NFT Midjourney processing will begin.
Step 3: Just wait for a few seconds, and the Midjourney NFT art prompts should be processed fully. You will see the results on the screen. You can then download the image by using the right-click and selecting the option for saving the image.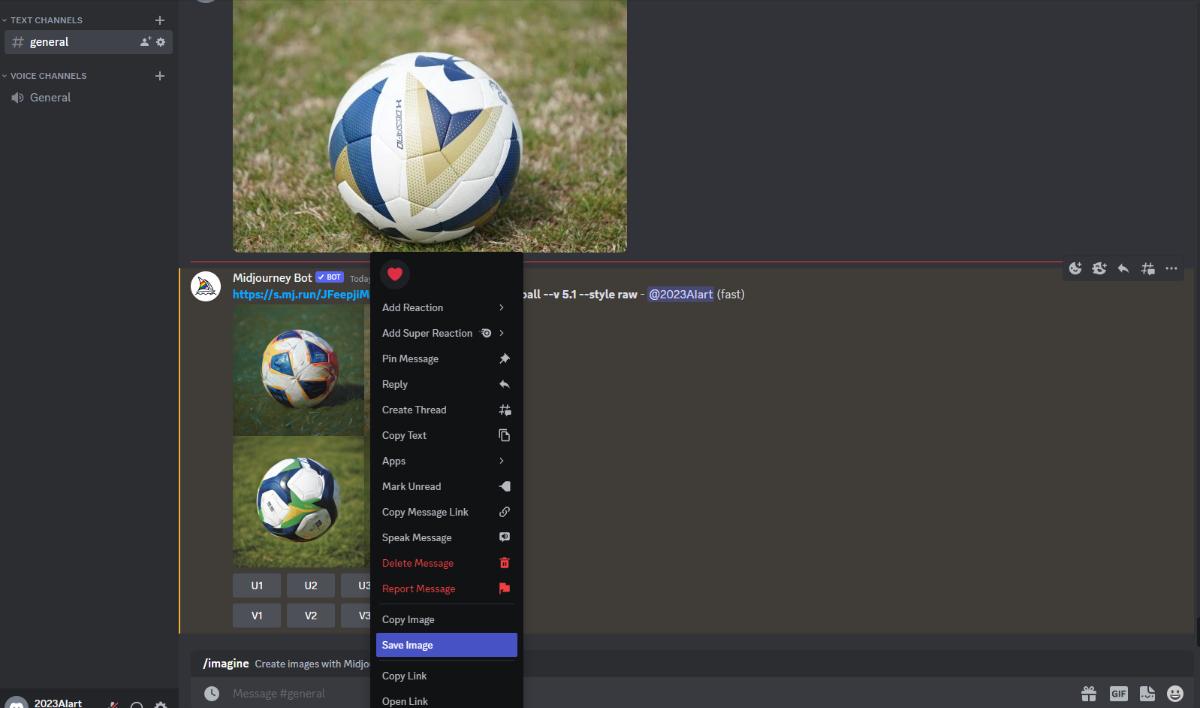 More interestingly, there are also some popular
Vtuber Maker
which use similar technology. Try it if you like.
2. Text-to-Image Midjourney NFT Art
Step 1: Open Discord and come to your own channel. That will make it easier to input your Midjourney NFT art prompts since you will have your own space.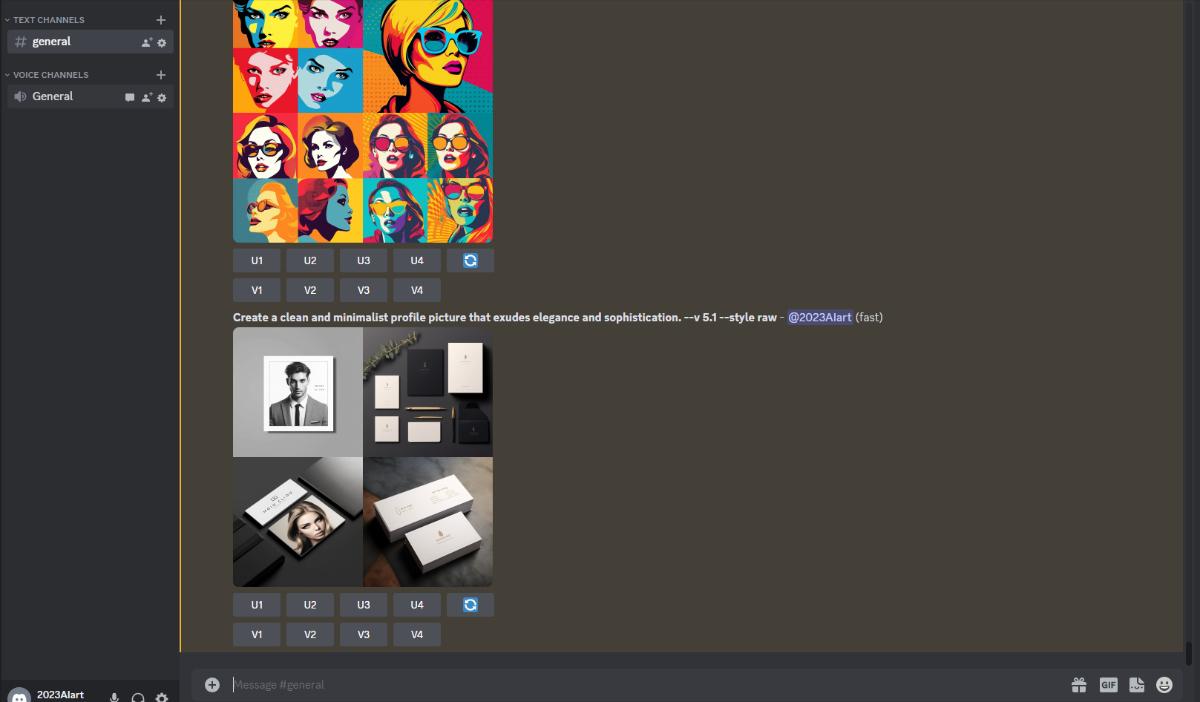 Step 2: Input "/imagine" and then enter the Midjourney NFT art prompts into the prompt box.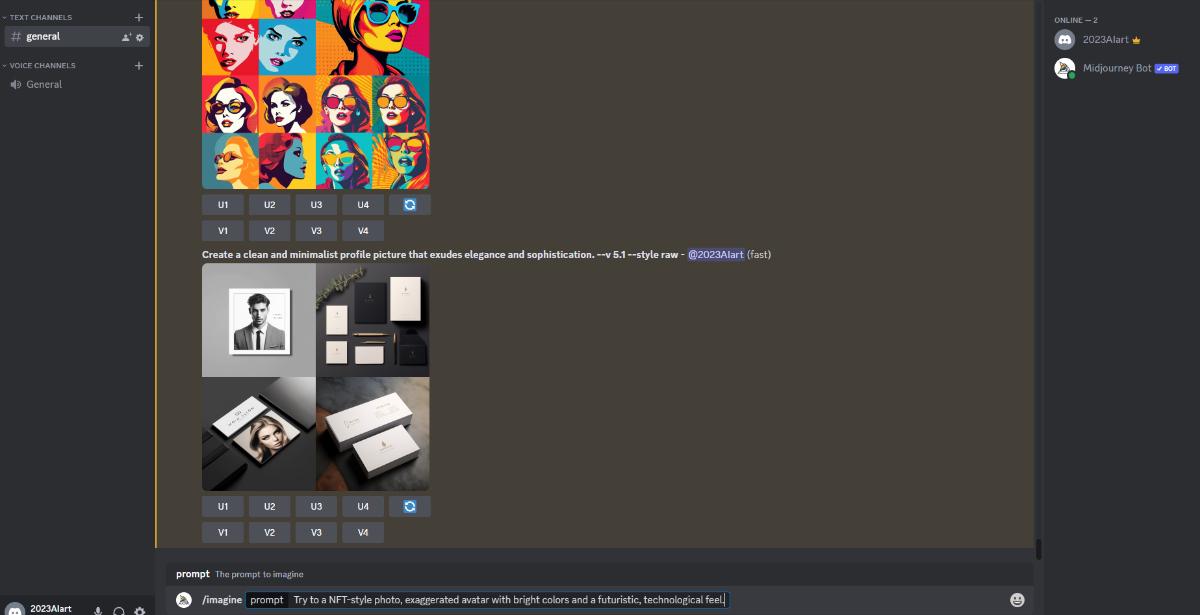 Step 3: Preview the generated NFT Art and download it onto your device.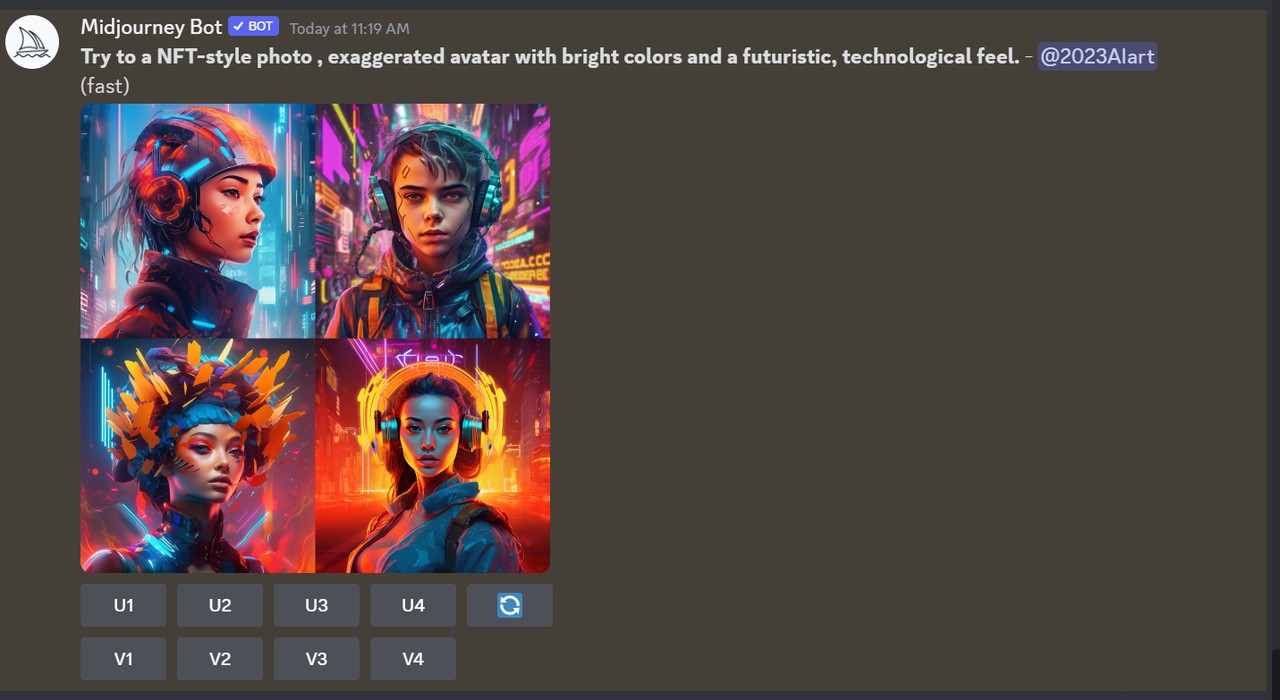 You can repeat the same process with Midjourney NFT art prompts to create more NFT art.
5 Best AI NFT Art Generator Alternatives To Midjourney
VanceAI Image Generator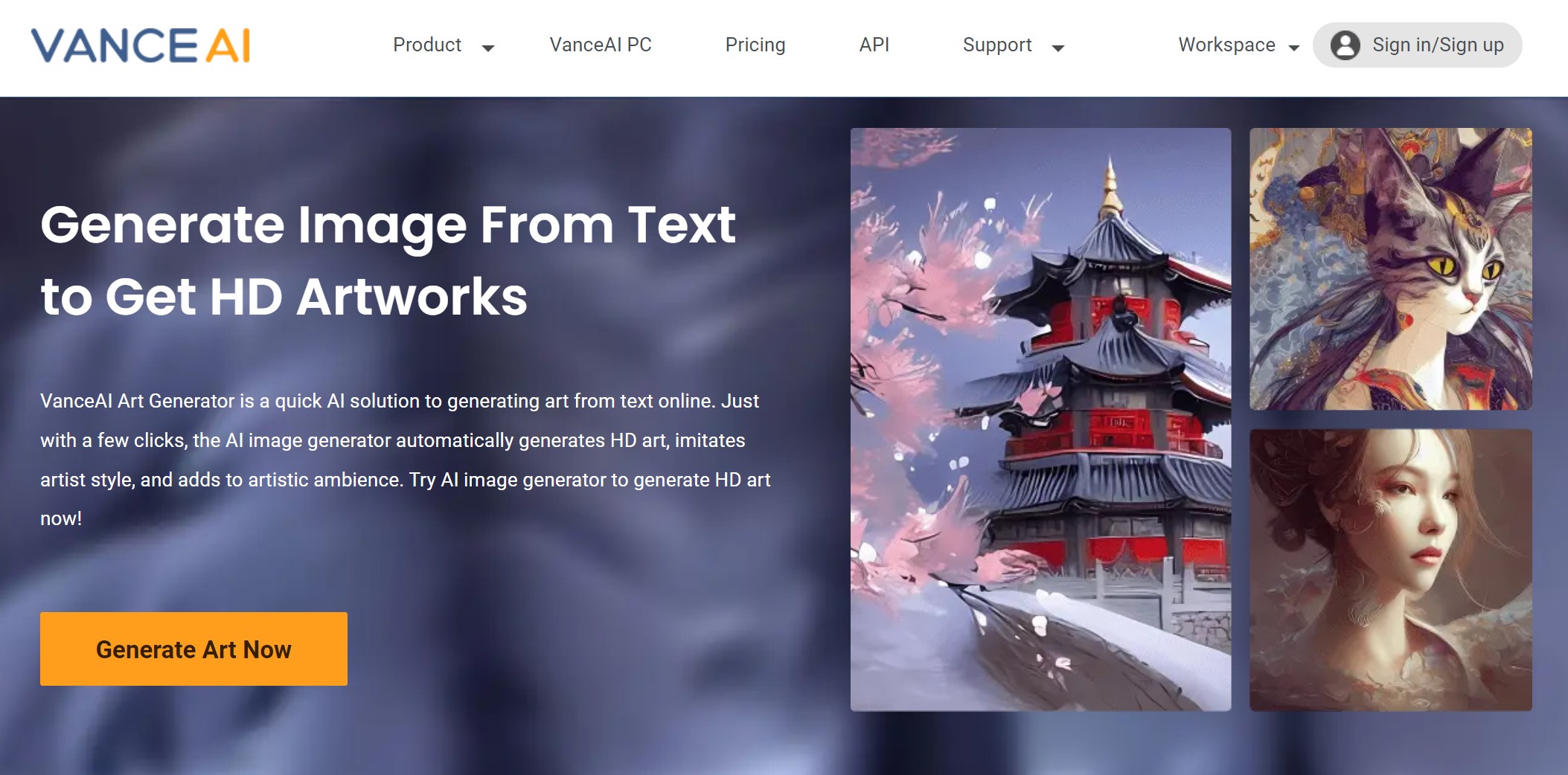 VanceAI Image Generator is another well-known application that brings the power of AI to digital art and NFT creation, by extension. The application offers users various features that enable them to choose the kind of visuals they want to create, including text prompts similar to Midjourney NFT art prompts. They can create NFTs to watercolor paintings. Moreover, it is also possible to choose the artistic style as well, with some options including Monet, Da Vinci, Van Gogh, etc. Apart from that, there comes some fancy AI Portrait Generator, making fancy selfies at a fast speed. Get to know more about it.
Pros:
Artistic Styles: VanceAI Art Generator offers a wide array of artistic styles to choose from, enabling artists to experiment and explore different aesthetics. You can also enter text prompts like Midjourney NFT art prompts or upload images for reference. Whether you prefer vibrant and abstract compositions or realistic and detailed renderings, the platform caters to various artistic preferences.
Time and Effort Efficiency: Generating NFT art can be a time-consuming process, requiring expertise and meticulous attention to detail. VanceAI Art Generator streamlines this process by leveraging AI algorithms and smart UI. Using a similar feature like Midjourney NFT art prompts saves time. It allows them to focus more on conceptualizing and refining their ideas.
Cons:
Limited Free Use: One drawback of using VanceAI Art Generator for creating NFT art is the limited free use offered by the platform. While it provides a valuable service, the free version restricts users to only three image credits per month. For artists or enthusiasts who require more frequent access to the tool, this limitation can be a hindrance.
NFT Art Generator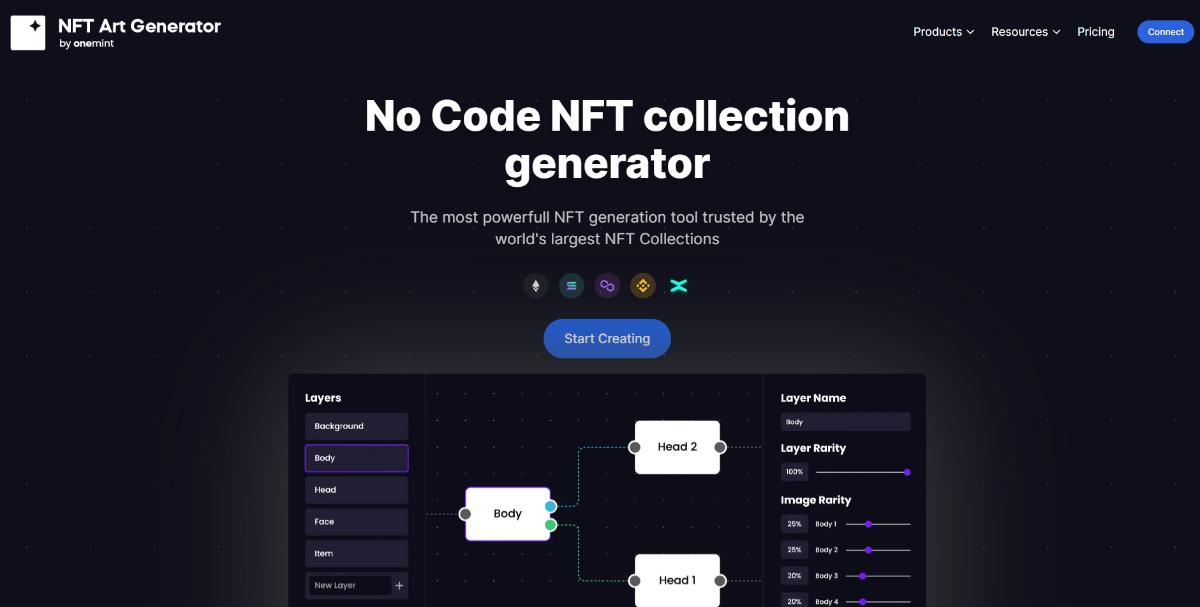 NFT Art Generator by OneMint is an innovative platform designed to empower artists and enthusiasts to create unique and captivating NFT art pieces. Leveraging the power of advanced algorithms and AI technology similar to Midjourney NFT tool, this tool offers a seamless and intuitive interface for generating original digital artwork. The creation process is not exactly the same as Midjourney NFT art prompts and VanceAI Workspace, so users will need to study the app first.
Pros:
Preview and Validation: The platform offers a preview feature that allows users to visualize their collection and review the associated metadata. This enables users to validate the accuracy and quality of the metadata, ensuring that it aligns with their intended artwork. The preview feature helps users catch any potential errors or inconsistencies before proceeding with NFT generation.
IPFS Integration: NFT Art Generator by OneMint supports the integration of IPFS, allowing users to upload their metadata file to this decentralized file storage system. This feature simplifies the process of generating NFTs, as users can leverage the benefits of IPFS for secure and reliable storage of their metadata.
Cons:
Complexity Compared to Other Tools: While NFT Art Generator by OneMint offers robust features, it may not be as user-friendly or easy to use as other tools like VanceAI or Midjourney. The learning curve associated with the platform might be steeper, particularly for users who are new to NFT creation or have limited technical knowledge. Additional effort and time may be required to fully grasp and navigate the tool's functionalities.
Appy Pie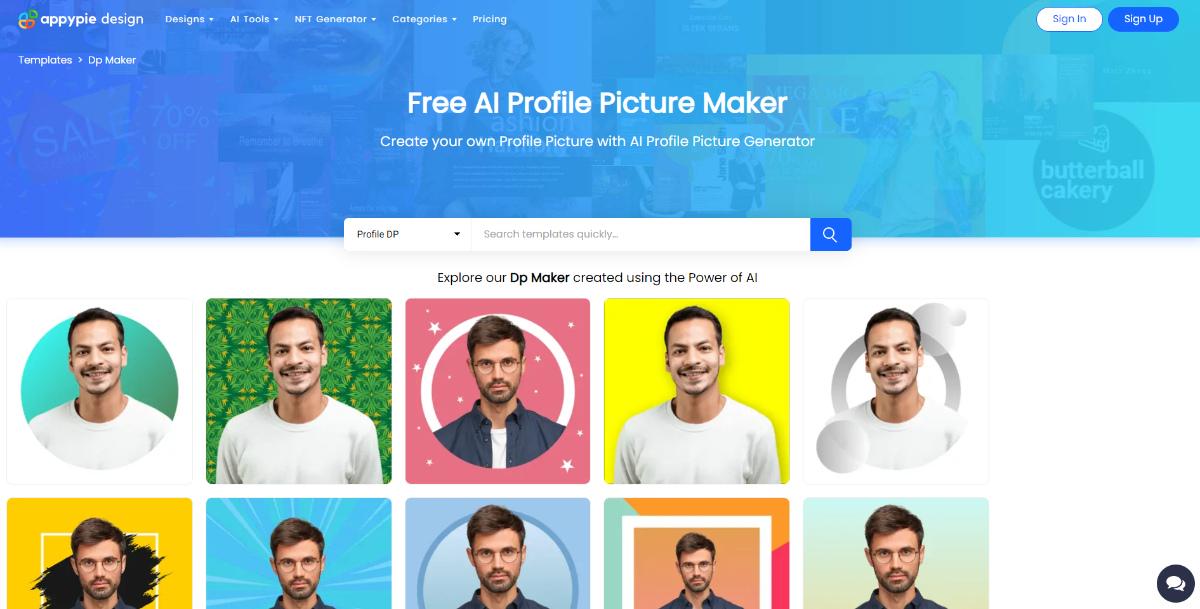 Appy Pie's Image to NFT Converter is a powerful tool that allows you to transform your digital art and images into NFTs effortlessly. With the option of adding filters like Pixel Art, 3D, Cartoon, and more, this converter enables you to create unique and eye-catching NFT artwork. Once you've converted your images, you can easily sell them on popular NFT marketplaces such as OpenSea, Rarible, and XRare.
Pros:
Easy Conversion Process: Appy Pie's Image to NFT Converter offers a straightforward and user-friendly conversion process. With just a few simple steps, users can transform their digital art and images into NFTs, including options like pixel art, 3D art, and cartoons. The intuitive interface ensures a seamless experience, even for users with limited technical knowledge.
Diverse Filter Options: The converter provides a range of filters to enhance the visual appeal of NFT artwork. Users can choose from various options like Pixel Art, 3D, Cartoon, and more, allowing them to create unique and eye-catching NFTs that stand out in the marketplace.
Integration with Popular NFT Marketplaces: Appy Pie's Image to NFT Converter seamlessly integrates with popular NFT marketplaces like OpenSea, Rarible, and XRare. This allows users to easily showcase and sell their NFT artwork to a global audience, maximizing the exposure and potential revenue of their creations.
Cons:
Sign-In Requirement: To access and use the Image to NFT Converter, users are required to sign in to the Appy Pie platform. While this is standard practice for many online tools, it may pose a barrier for individuals who prefer not to create an account.
Bueno Art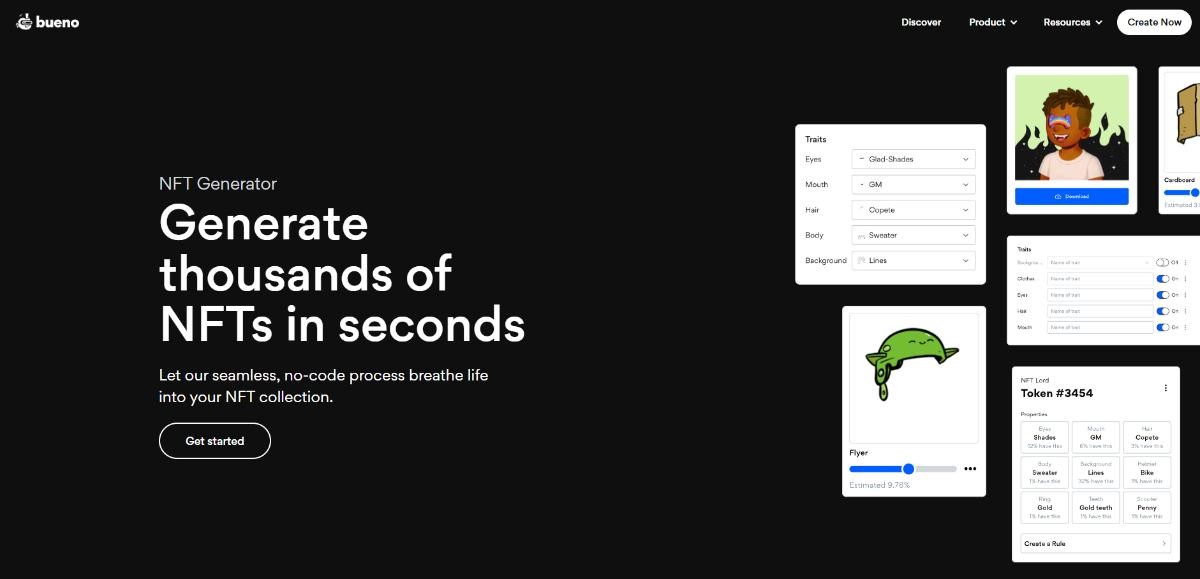 Bueno NFT Generator is an innovative tool designed to assist artists and creators in the process of generating NFTs. With its user-friendly interface and advanced features, Bueno NFT Generator aims to simplify the creation and distribution of unique digital assets in the form of NFTs.
Pros:
Seamless NFT Creation: Bueno NFT Generator streamlines the process of creating NFTs, making it accessible to artists of all skill levels. The tool offers intuitive features that enable users to transform their digital art, images, or other creative works into NFTs without the need for extensive technical knowledge or coding skills.
Enhanced Security and Ownership: By leveraging blockchain technology, Bueno NFT Generator ensures secure ownership and provenance tracking of NFTs. The immutable nature of blockchain provides artists with a transparent and reliable system to authenticate and verify ownership.
Cons:
Platform Limitations: Bueno NFT Generator might have certain limitations in terms of customization options or advanced features compared to more comprehensive NFT creation platforms.
Nightcafe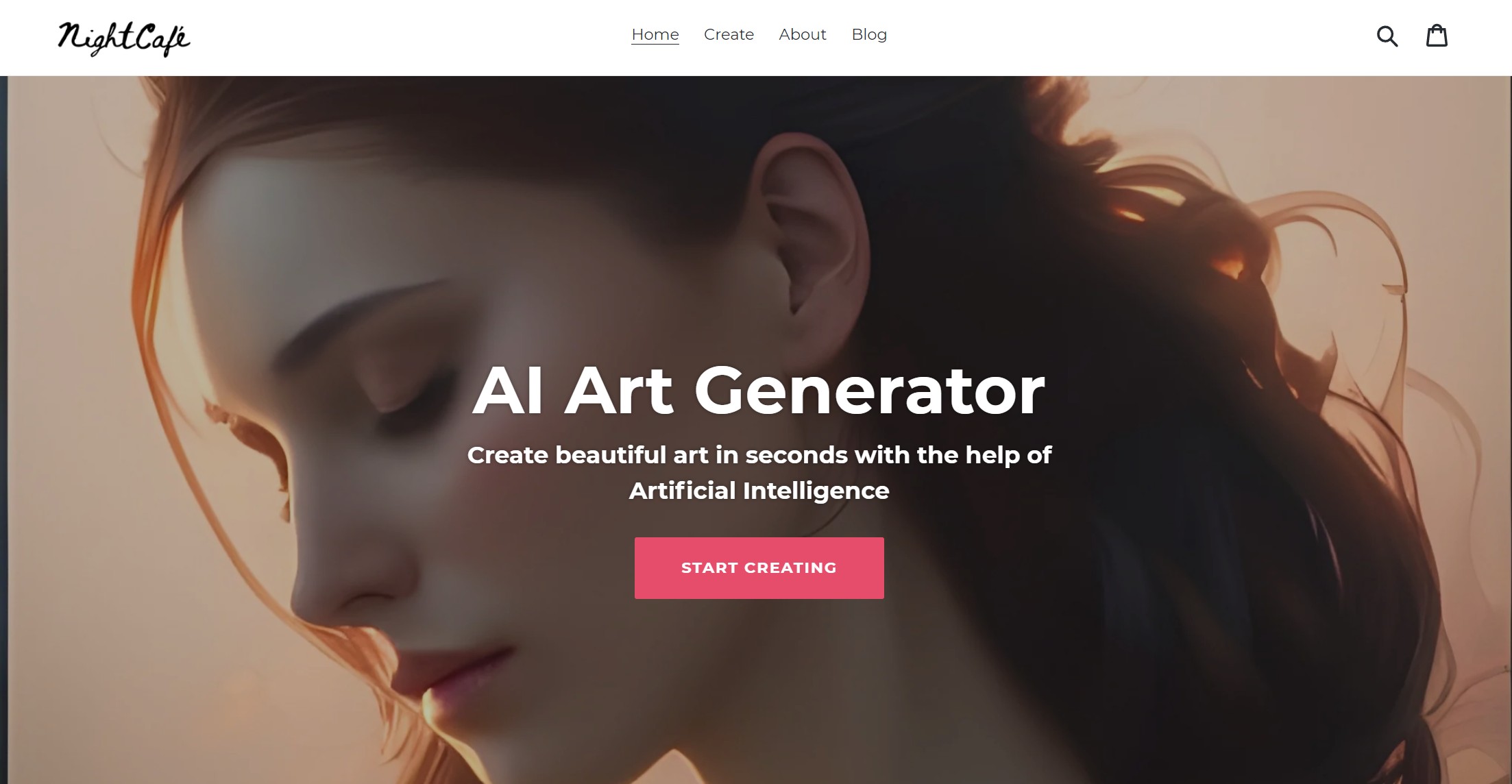 NightCafe is a creative platform dedicated to NFT art creation and distribution. With its innovative features and community-driven approach, NightCafe provides artists and creators with an immersive and collaborative space to explore, create, and showcase their NFT artwork.
Pros:
Enhanced Discoverability: NightCafe provides artists with a platform to showcase their NFT artwork to a global audience. The platform's curated collections, featured artist sections, and advanced search functionality make it easier for collectors and art enthusiasts to discover and appreciate the unique creations within the NightCafe community. Not to mention, many can share their Midjourney NFT art prompts as well.
Diverse Creation Tools: NightCafe offers a range of powerful creation tools and features to bring artists' visions to life. From advanced image editing tools to 3D modeling capabilities, the platform equips artists with the resources they need to create stunning and immersive NFT artworks that push the boundaries of creativity.
Cons:
Competitiveness: With a growing number of artists and creators joining NightCafe, the platform's marketplace can become increasingly competitive.
Conclusion
NFT art and the NFT art style are wanted by many people now. Using Midjourney NFT art prompts, you can create a wide range of NFT-based visuals that can then be used in many areas. Besides Midjourney, users can also consider various applications that can act as alternatives. Some of them, such as VanceAI, also offer text prompts that let you input descriptions similar to Midjourney NFT art prompts, making the apps feel similar but different enough for experimentation.
Do you find this post helpful?