Isn't it fun when you suddenly find an old photo album because you get a hold of many memories from the past? You may recognize some people and not recognize some. If you are looking for an answer to how to identify old photos or unknown people in photos, you are at the right place. Once you get to know the information related to photos or the people in photos, you can share it with your cousins or other connected people. Saving those pictures yourself sounds good too.
In this article, I'll walk you through all the steps and tools of VanceAI Photo Restorer that can help you identify the old photos and people in old photos.
Identify and Restore Old Photos With VanceAI Photo Restorer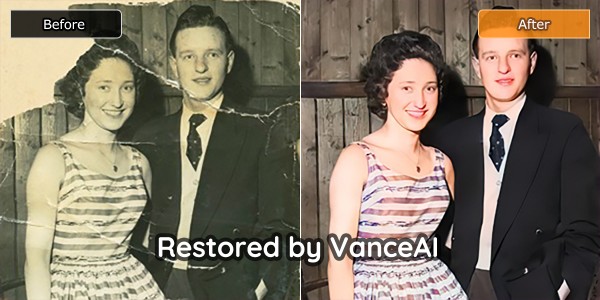 Who doesn't like the idea of fixing their pictures with scratches or spots and giving colors to a black and white photo? That's where the digital photo repair guide helps you. It allows you to enhance the quality of the picture by 100% in just one click and remove scratches or spots from your picture.
The VanceAI Photo Restorer fixes your old pictures, and you can enjoy a damage-free picture using this tool. It also restores all the old photos using the deep learning feature. The AI or artificial intelligence feature provides an accurate image restoration without asking for additional manual instructions. Follow these below-mentioned steps to restore a photo using VanceAI:
● If your image is in digital form, just go to the VanceAI website and upload the photo that needs restoration.
● Now you can go for the restoration process by pressing the start to process button, but if you want to color or repair image at a time, then select a specific module and then go further
● Wait till the image is processed and download the restored image
If you are interested, you can try to restore your image now or download it directly from the pop-up window on the right without leaving this article.
VanceAI Photo Restorer also provides the user with VanceAI Photo Colorizer that quickly imparts colors to a black and white or portrait photo. The AI feature uses deep learning to identify different things present in the image before colorizing them, and it also works without manual guidelines.

The most exciting fact about the VanceAI Image Colorizer is that it allows you to download a colored old image of your loved ones without any specific watermark.
VanceAI now also launches its software version. VanceAI PC is full-featured desktop software developed by VanceAI that lets you instantly process local photos in bulk with more customization options, which will significantly simplify your workflow and boost your productivity. Free Download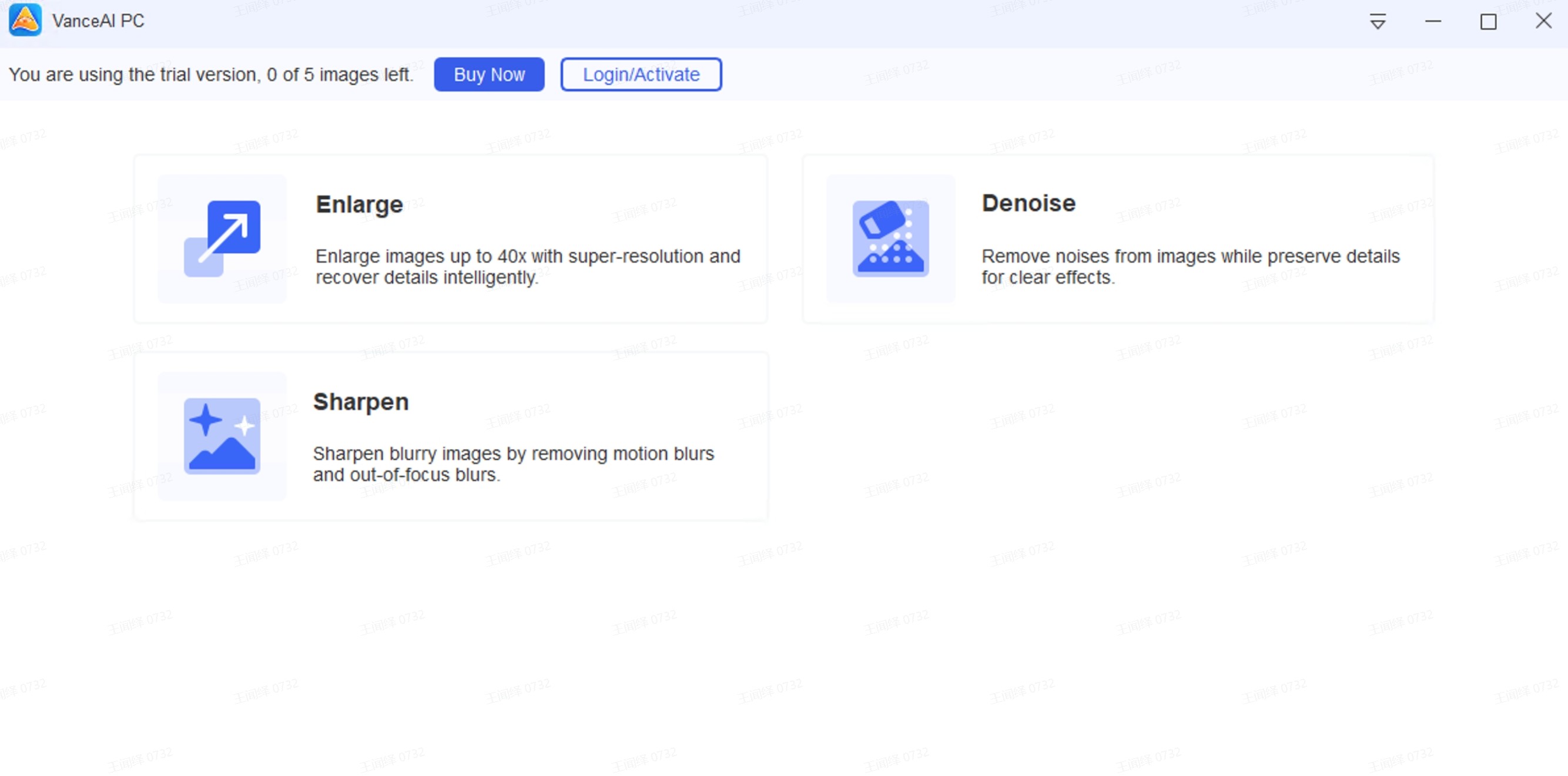 4 Tips on Identifying to Old Photos
Identifying the old photos can be fun but tricky, and if you are looking for some directions or steps that can help you in this, continue reading. Following steps can be a great help for people who cannot recognize their loved ones in old photos.
Check out the type of photo
When you find an old photo, the first thought that comes to your mind is how to identify old photos. You can solve this mystery by looking at the material and type of photo. With each passing day, technology is advanced, and new forms of photos are available. If you find out the kind of photo and paper used, you will easily trace the period of that photo too.
Check out the people, location, and style
How to identify old family photos? If you find an old picture of your family but cannot identify the people or the time when it was taken, then deeply observing the image can be fruitful. Check people's hairstyles or the location where the photo is captured; these things help identify the old photos.
The fashion sense and the hairstyles indicate the time of the picture because fashion keeps changing with time. The location or the place where the photograph is captured is also a source of identification.
Check the date or timing on the photo
If you still can't figure out how to identify old photos, you can check the date and time mentioned in the image. If there is a date written on the photograph, you can quickly learn when it was taken and the people present in the photo. It saves your time and energy.
Find out the members in the picture through family tree
After finding out the time of the photo, you must want to know how to identify people in old photos. You can do it easily by creating a family tree and having sufficient knowledge about your ancestors. If it's a group picture and other people are present there, try to find out the familiar faces.
Ask relevant family members about the people present in the picture and try to decode the information. You can also share the image with your cousins or family members through any social media platform and find the unknown faces in the old photo.
Websites For Identifying Old Photos
If the steps mentioned earlier don't help you properly identify the old photos and people in old photos, you can use the following discussed websites. It allows you to identify old photos online without any hassle.
1. Google Photos
Google photos is an excellent website that answers your question about identifying old photos and helps you identify old photos online. You can store your pictures and extra data on google drive, and you will be surprised to know how Google quickly analyzes the content, people, and things in your photographs.
If you are trying to identify the time of an old photo or its people, Google photos helps you in everything. Google photos have this excellent facial recognition feature that identifies a person and finds other related pictures of that person.
Simply upload the picture on Google photos and wait as it takes time to recognize and arrange the information or content of the photograph. Once you've got your group of photos properly scanned, you can share those photos in your family groups and ask other members to recognize the unknown faces.
Although the Google photos face recognition feature is automatic, you still need to enter the name of those people manually in it.
2. DreadFred
Being one of the most used and highly recommended websites that helps you to identify people in old photos, DeadFred is your friend that serves you by identifying your roots. You can enter your surname to find out about your ancestors quickly.
But, for deep research this website also allows you to identify old photos and people by using information like the name of the town or photographer, date and time, and first and last name. When you enter any of this information, you get huge related data, and you can get the desired information about old photos of your ancestors there.
3. Ancestors lost and found
Another amazing free website that provides genealogical information is Ancestors lost and found. You can easily find out about your ancestors by sharing a picture or entering the names, surnames, or related information on the website. The results may show you information or pictures of your ancestors that you find helpful.
Conclusion
How to identify old photos? Although identifying old images can be tricky or more like a mystery, you can easily identify the old photos or people in old photos by following the steps mentioned earlier.
I hope this article helps you identify, repair, and color the old pictures of your ancestors or loved ones. VanceAI Photo Restorer committed to old photo restoration and Colorizer are the perfect tools for restoring and coloring old or damaged images.
Read more:How to Restore Old Picture with the Help of AI Picture Restorer
Do you find this post helpful?
Yes
No