Historic and antique images from all across the globe are now being digitized on old photo websites for the purpose of being accessible. For example, many educational institutions like museums or schools have made at least a part of their picture collections available on the Internet. In that case, you can browse these collections if you're curious about a certain place or era of history. Here are the best 10 old picture websites recommended. These old picture websites enable you to view or browse old photo archive free from the comfort of your own home. You can also tag images to make them easy to find or mark them with the history of your family.
In fact, most people plan to digitalize their old database just because they want to keep the photos intact forever and preserve them as some kind of valuable historic material. But after years of erosion, your old photo database is more likely to be full of scrapes, blemishes, or chafes. In order to better make future generations experience the scene with such historic photo restoration, perhaps you need to use an efficient photo editing tool - VanceAI Photo Restorer - to fix them before digitalizing them.
Best 10 old photo archive websites
Old photo archive free is a collection of historical photos restored and saved digitally. Here are our top picks for 10 best old photo sites for finding historical images. After you know the 10 websites, the article will then show you how to restore old photos on old photo archive websites with the help of the photo restorer from VanceAI.
VanceAI PC is full-featured desktop software developed by VanceAI that lets you instantly process local photos in bulk with more customization options, which will significantly simplify your workflow and boost your productivity. Free Download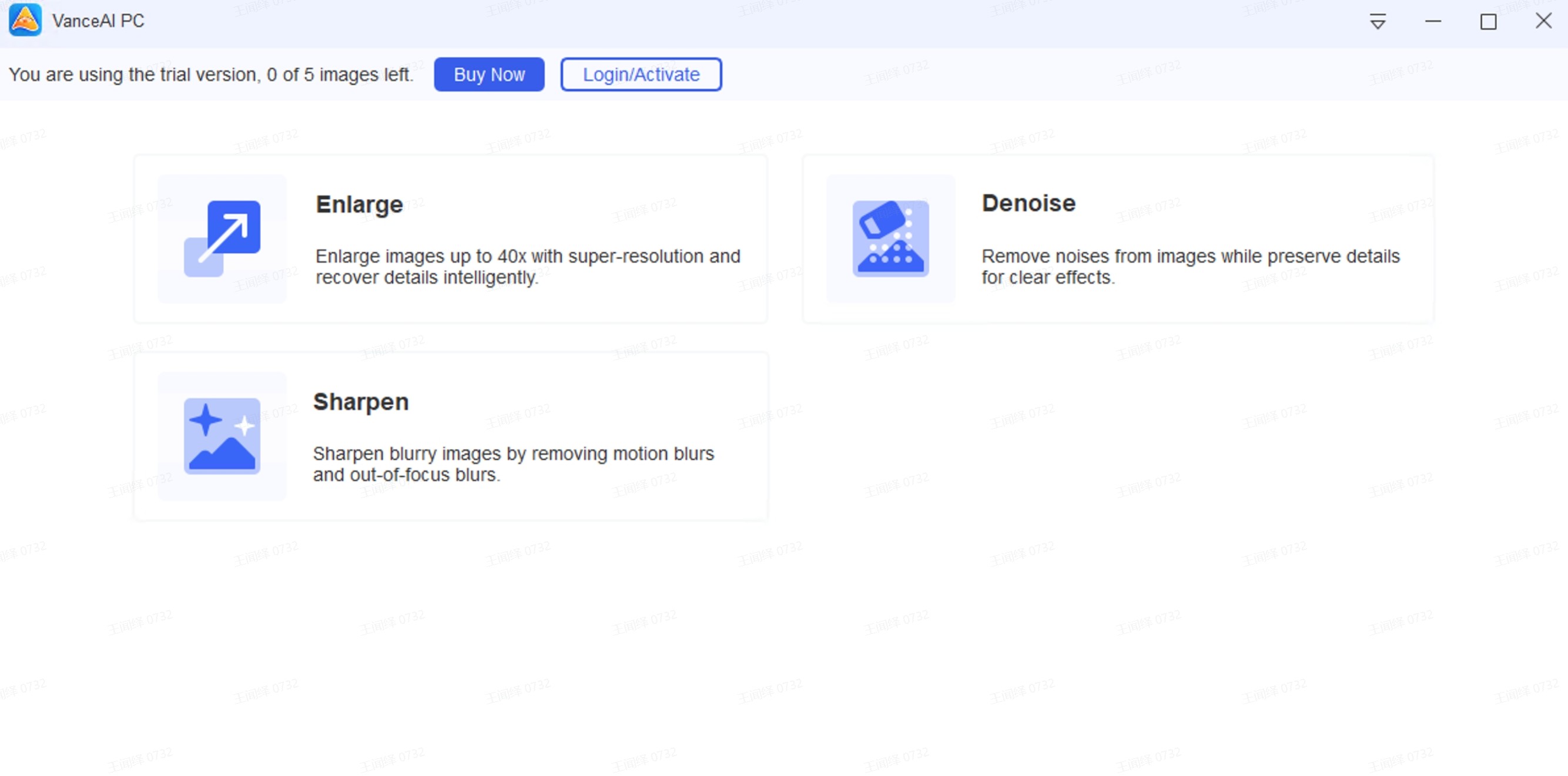 | | | | | | |
| --- | --- | --- | --- | --- | --- |
| Website | Price | Quality | Features | Support Device | User Friendly |
| Shorpy.com | Free | High | Glass/film negatives/transparencies | All | Easy |
| Calisphere | Free | High | Historical evidence | All | Easy |
| Europeana | Free | High | Artworks, books, music, videos | All | Easy |
| BYU Library | Free | High | Utah photographers, history of Mormonism and Utah settlement | All | Easy |
| Harvard Digital Collections | Free | High | Artifacts, documents, audiovisual materials | All | Easy |
| Iconic Images | Free | High | Fashion, rock, cinema, politics, royalty | All | Easy |
| National Library of Scotland | Free | High | Scottish life | All | Easy |
| Flickr | Free | High | Copyright-free photos | All | Easy |
| National Archives Catalog | Free | High | Military records, government acts | All | Easy |
| New York Public Library | Free | High | 890,000 photographs worldwide available online | All | Easy |
1. Shorpy.com

Shorpy.com is an old photo website with hundreds of high-resolution pictures dating from the 1850s through the 1950s. Shorpy Higginbotham inspired the site's name. It publishes digitally improved pictures obtained from many sources, such as the Library of Congress and the National Archives. The majority of the images on the page are from the early twentieth century. In the old photo website, if you find severely damaged pictures, then perhaps you need an effective VanceAI photo restorer good at historic photo restoration.
Features
Many glass and film negatives/transparencies are among their collections.
Their webmaster adjusts, restores, and reworks the images following the artistic preferences before downsizing and converting them to jpegs.
2. Calisphere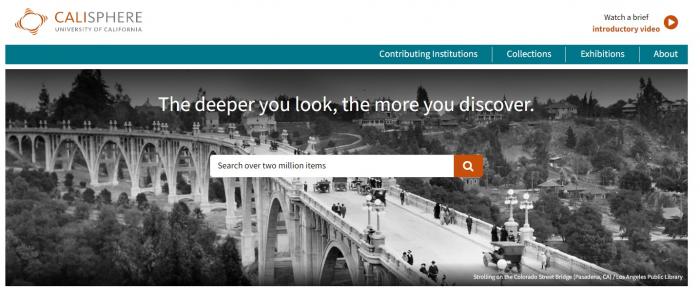 Calisphere carries together digital collections donated by the University of California's 10 campuses and various statewide organizations. Over two million images, artwork, diaries, letters, historical accounts, films, documents, ads, musical recordings, and other items are available.
Features
Calisphere items are the main source that record historical evidence for research and study.
It also investigates early global maps, images from old newspapers, and artworks depicting eras of cultural injustice.
3. Europeana

Europeana provides cultural heritage enthusiasts, professionals, teachers, and researcher's digital access to European cultural history materials. You may find artworks, books, music, and videos on various themes such as artwork, journalism, archaeology, fashion, science, and sports. However, you may also come across some pictures too old to recognize. In that case,you deserve to have an VanceAI photo restorer to bring your old pictures to life.
Features
It is dependent on dozens of European museums, libraries, and records.
Europeana shines in photography, having some well-curated galleries to explore in-depth.
It displays the content of over 3,700 cultural heritage institutions.
4. BYU library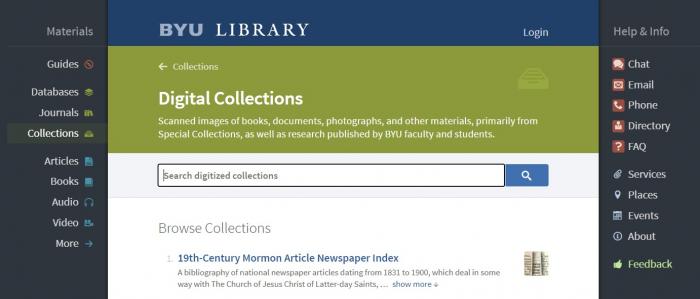 The Photograph Archives at Brigham Young University houses historical pictures, negatives, and prints dating from the 1840s. Over one million photos, including original pieces and negatives on glass and film, cover many themes.
Features
Almost every sort of photographic record, substance, method, format, and size is included in the collections.
The Photograph Archives specializes in Utah photographers' work, photos of Mormonism and Utah settlement, and the photographed history of BYU.
5. Harvard Digital Collections

Harvard Digital Collections is a fantastic free resource that provides public access to over 6 million digitized artifacts from the university's diverse collections, from antique art to contemporary documents and audiovisual materials.
Features
By using LibraryCloud API records, this platform combines information from numerous library catalogs and information sources.
You can scroll down the main page to see historical image galleries of women working, laborers in the 1930s, immigration to the USA, Holocaust rescue in Europe, and many more.
6. Iconic images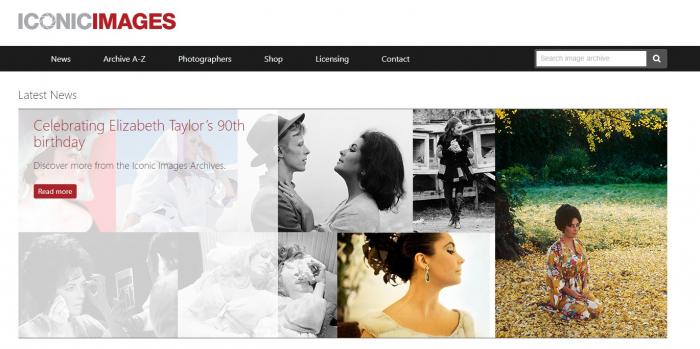 Several of the world's most prominent photographers are represented by Iconic Images, an old photo-sharing website.
Features
Their archives feature historic and famous photos from the frontlines of fashion, rock, cinema, politics, and royalty captured by photographers who have been founders in their respective fields.
It covers the history of Vogue fashion photography from the late 1930s to the present and the realm of politicians.
Pop culture fans should check out this commercial photography collection, which is available for free browsing.
7. National Library of Scotland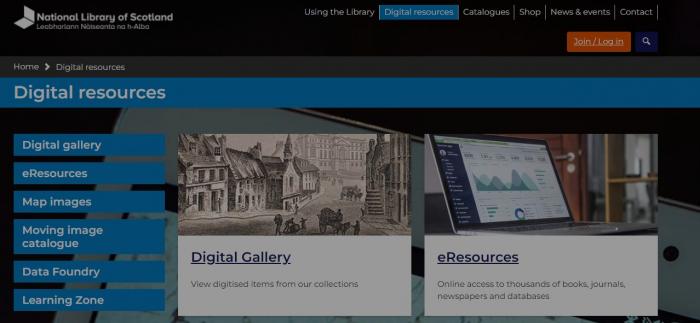 The MacKinnon Collection at the National Library and Galleries of Scotland comprises almost 14,000 photos spanning 100 years of Scottish life, including a wide range of themes such as family portraits, street scenes, working life, sport, transportation, and landscapes.
Features
The collection encompasses the history of photography from the 1840s to the 1940s, including the First World War, 1929 Edinburgh, the 1860s Glasgow, and Scots participating in athletic activities.
8. Flicker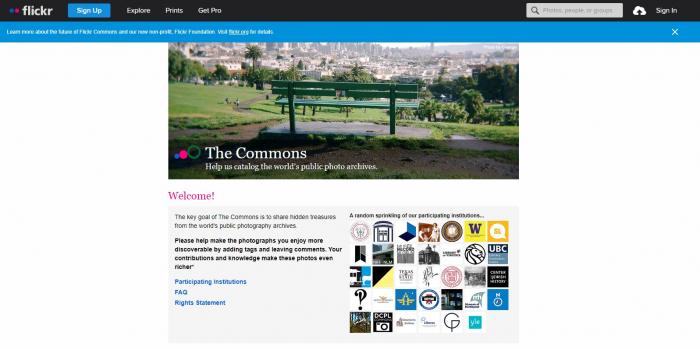 Flickr is an online old photo website well-known worldwide as a global photographic archive that is copyright-free and open to the public. It is indeed a goog thing for most of us to use copyright-free images. But if you unluckily encounter too old pictures, perhaps VanceAI photo restorer can give you the desired old photo.
It began as a pilot initiative with the Library of Congress in 2008. Hundreds of organizations, such as the National Library of Norway and the Royal Australian Historical Society, are participating.
Features
The site allows people, museums, and other organizations to submit photos easily, enable the public to view them, and collect comments.
You can upload multiple photos with a Flickr Pro account.
Visitors may leave comments on your images, create notes within them, and see photo slideshows.
Your images will be resaved and resized for online use.
9. National archives catalog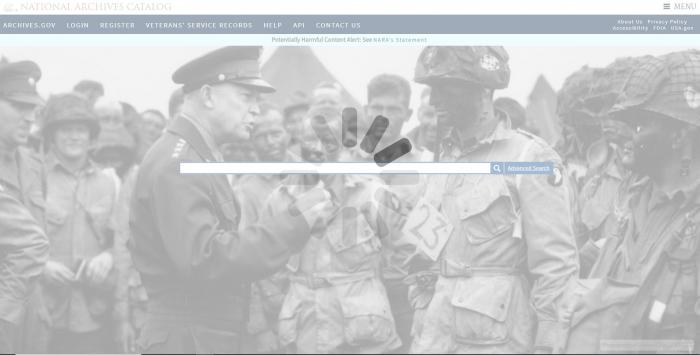 The NARA is the nation's record keeper; it preserves regular citizens' records in the public's trust. NARA offers ongoing access to critical documents of American individuals' rights and the acts of their government. But since many classic photos were taken years ago, you may need VanceAI photo restorer to restore old photos so as to make them better recreate past details.
Features
Military records of courageous men and women who fought for the country, as well as citizenship records of immigrants whose ambitions built the country.
10. New York public library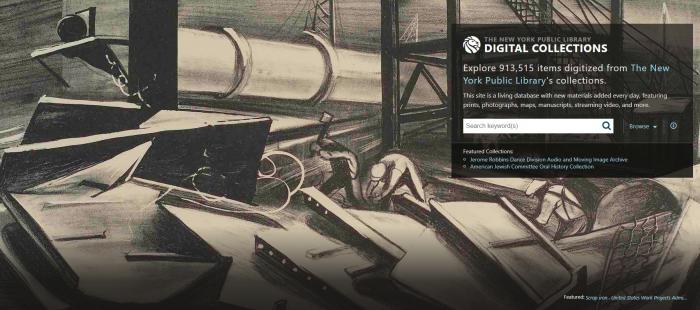 With over 890,000 photographs worldwide now available online, NYPL is one of the forerunners of digital collections for scholars. The New York Public Library provides strong online tools to enable users all around the globe to find its broad materials and services.
Features
Visitors can peruse the vast holdings of the Library, download e-books, and examine over 900,000 items from the winner Digital Collections.
The Photography Collection, established in 1980, has roughly 890,000 photos by 6,000 photographers.
Photographs for industrial, commercial, and scientific applications and pictures for the press and other print media comprise the medium's largest variety.
How to restore old photos with VanceAI?
When you want to digitalize your old photos as valuable historical materials, perhaps you need first to focus on historic photo restoration to repair some damaged scratches, spots, or sepia. In doing so, your old photos will not only become more vivid, but more likely to remind future generations of the past. The service of old photo restoration that VanceAI Photo Restorer offers can help restore old photos 100% automatically by using AI photo restoration technology to remove scratches from old photos online, as well as tears, spots, and sepia. There are some steps easier for you to master to bring old photos back to life.
And there is support to experience the full power of VanceAI Image Restorer with a trial in the pop-up space on the right side. Same as the guide as follow. (Sign up can get 3 credits/month for Free. Click on "×" can exit the mini workspace and return to where you are reading.) Also you can download the software to use.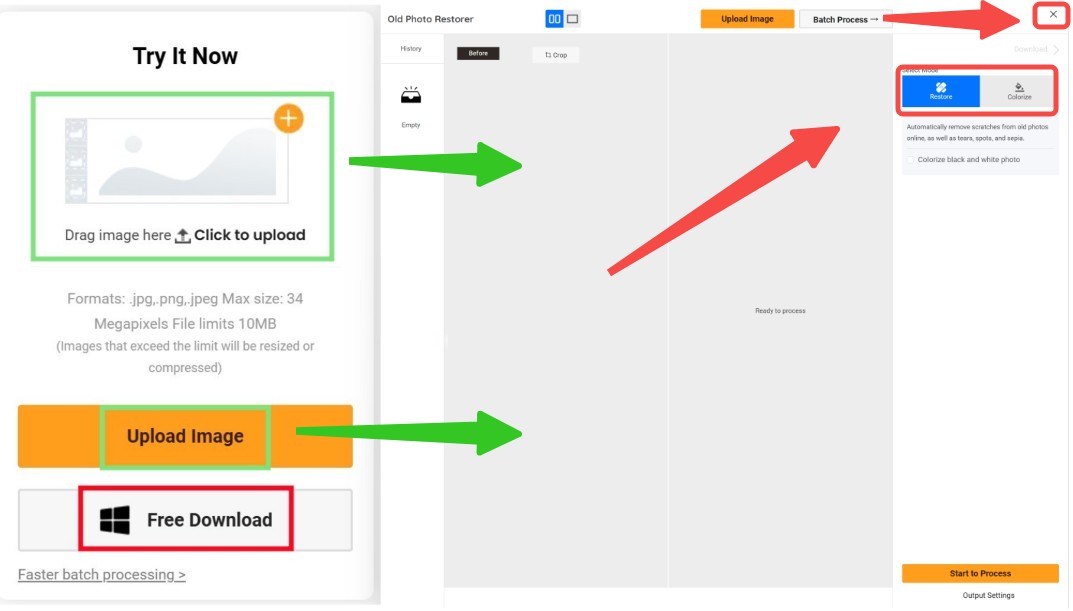 Step 1: Go to the official website.
First, you need to enter the official page of AI picture restorer from VanceAI. On the homepage, you will easily notice the button Upload Image.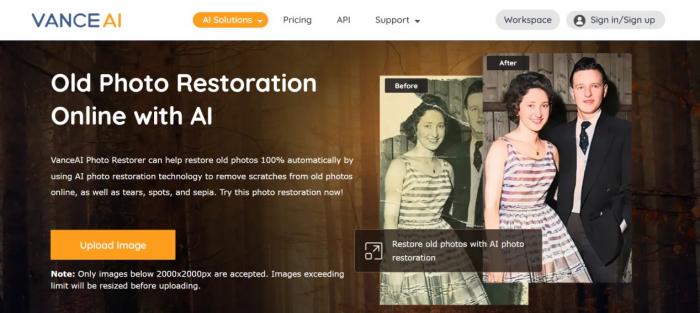 Step 2: Upload an old photo.
Now you can choose Restore from Select Mode after entering VanceAI Restorer Workspace. If you want to further bring old photos back to life, you may optionally choose "Colorize black and white photo". Then you need to hit Start to Process. It will enable your picture to be vivid by removing scratches, creases, and tears.
If you are interested, you can try to restore your image now or download it directly from the pop-up window on the right without leaving this article.
And there is still another thing worth noting that VanceAI Photo Colorizer is also a powerful VanceAI photo restorer that flawlessly converts black and white pictures into colored images. So if you have a higher demand for the colors of old photos, perhaps you can first use VanceAI Photo Restorer and then use VanceAI Photo Colorizer.
Step 3: Download the restored photo.
After several seconds, your image will pop up in the workspace window. These are functions like Preview (where you can preview your processed image from different angles), Edit (where you can edit a photo according to your requirements), Download, and Delete. Compared with the Before photo, the After one shows a more dimensional boy who seems like realistic.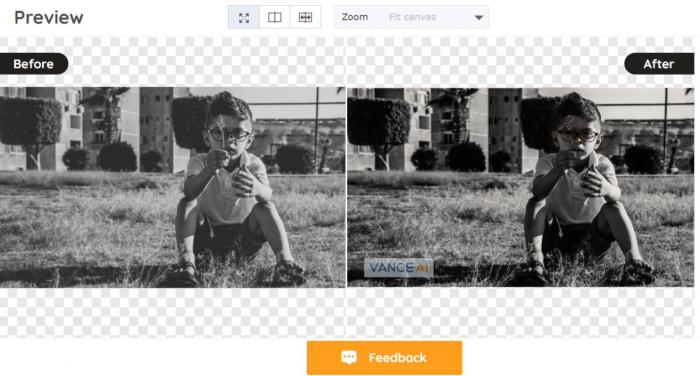 If you also want a lifelike result like this, you will get inspired with the photo repair guide and the above steps.
Conclusion
From moon missions to old vogue photos, you'll find something fascinating to peruse in these incredible old picture websites. And also, you can upload pictures from the past and present and let others enjoy the moments captured by your ancestral cameras after AI old photo restoration offered by VanceAI.
People also ask:
Do you find this post helpful?
Yes
No