There are a lot of girl drawing ideas that can get you started as a proficient artist. These realistic drawings cannot be drawn on any digital medium but these captivating pictures outrun all others.
Moreover, the ability to draw requires coordination between our eyes and hands. It is the association between what your mind has depicted and the running pencils. The artist can make it detail-oriented or simply curve of few lines.
It's not every day that you can find online tools like VanceAI photo enhancer that help you convert your images into a line drawing. This image enhancer is one of the best AI portrait generators that has an easy interface. You don't need high-end AI understanding to get your work done.
One Click To Get Your Girl Drawing with VansPortrait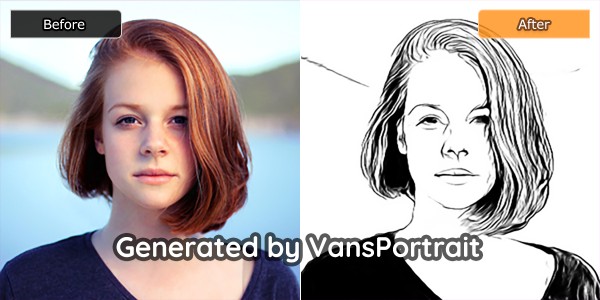 VanceAI offers you the ability to turn photo into line drawing or sketches with just one click. The app uses deep learning algorithms to improve your images, making them look more like real paintings or sketches.
Here's a step by step guide to get you started,
Step 1
Go to the official website of VansPortrait and click on upload images. Make sure your main page look like this.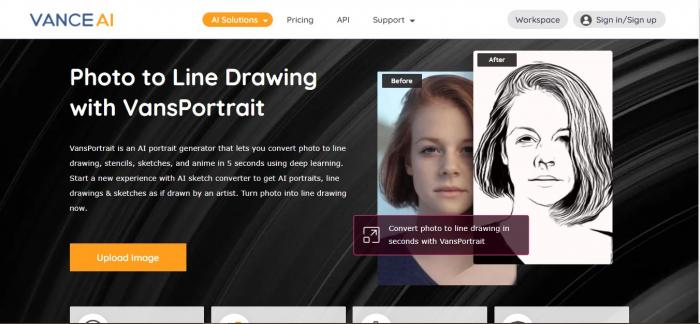 Step 2
After clicking on upload image, you can choose any image that you want to convert photo to line drawing online. The workspace area will provide you with different options. You will be allowed to choose between two, Sketch or Anime. Choose sketch for line drawing. There are other configurations too like softness and saturation.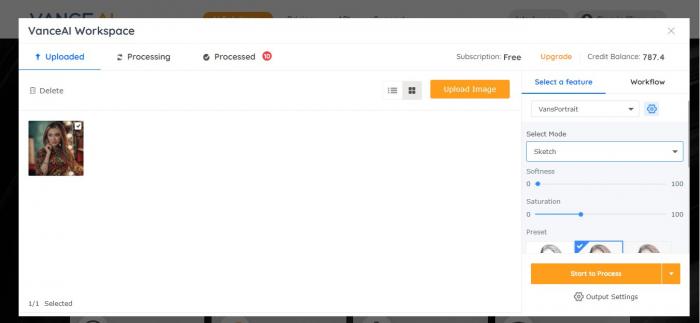 Step 3
After choosing your desired setting, click on 'start to process.' It will take less than 60 seconds to get your results and you can have up to three processed images in free trial with three credits. The packages are very affordable with unmatchable results.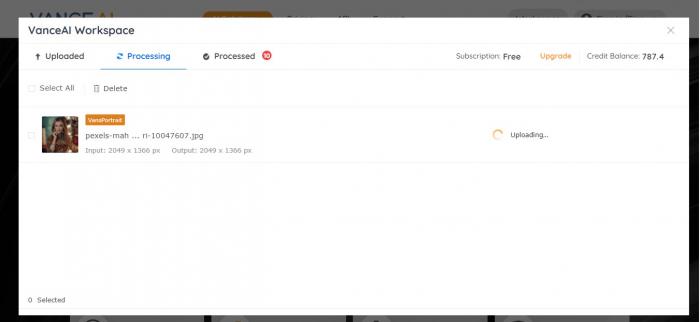 Step 4
The results are impeccable and very realistic. You can see the comparison between the pictures and make changes if you are not satisfied. Moreover, these pictures are saved in the workspace for as long as you want or until you delete them.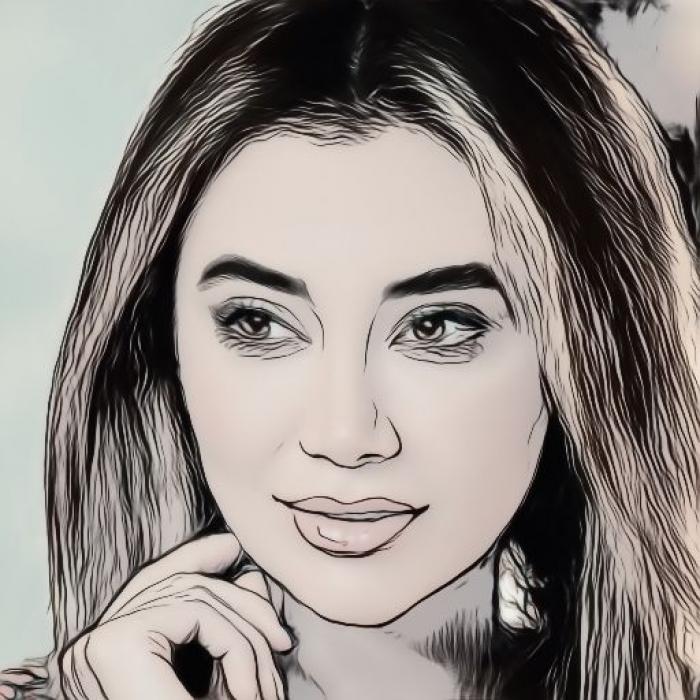 Best 10 girl drawing ideas
Looking for some inspiration for your next art project?
Check out these 10 amazing drawing ideas girls. From portraits to fashion sketches, there's something here for you to get inspired of. These beautiful and creative drawing ideas girl face will help you unleash your inner artist.
The Flower Crown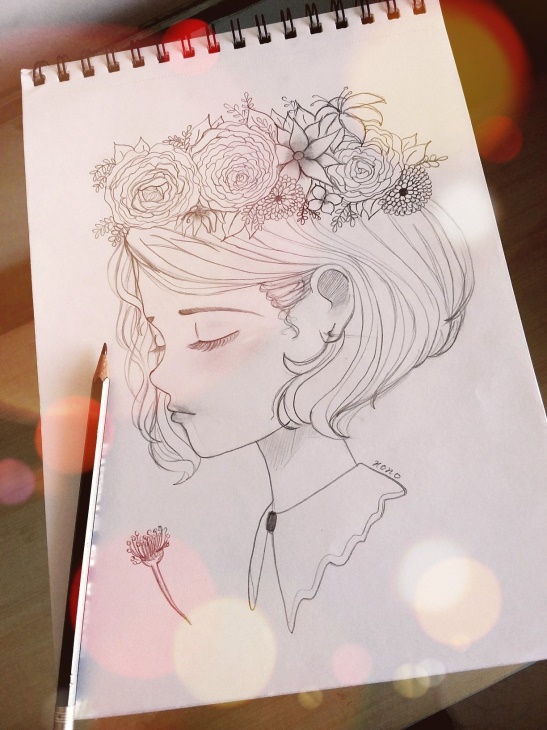 Vinnie is a professional artist on youtube and she has a great tutorial on how to draw girl drawing easy for flower crown. This is perfect for summertime or any time you need a little pick-me-up. The best thing about this drawing is that the short hair compliments the flower crown. Open or close eyes, doesn't matter, it will outgrow the expectations of everyone.
The Straight Hair Emo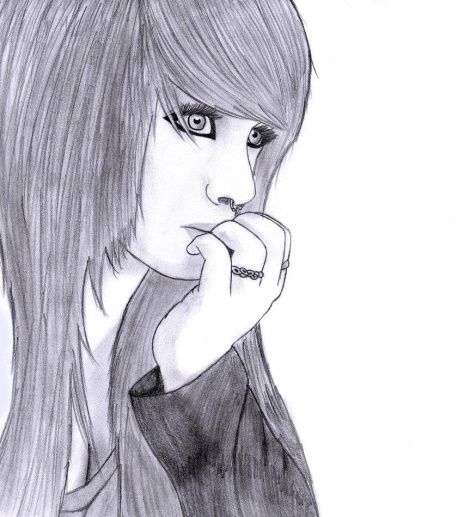 This is a one of the easiest girl drawing ideas for anyone who loves drawing emo girls. The hair is the focus of this piece and it's so flowy and pretty. You can add some dark black outline around the eyes to give it more feasibility and natural look. Since we are drawing a straight hair emo girl, it doesn't need to have curly or complicated hairstyle. Just few lines and you will get the perfect emo girl hair.
The Unicorn Girl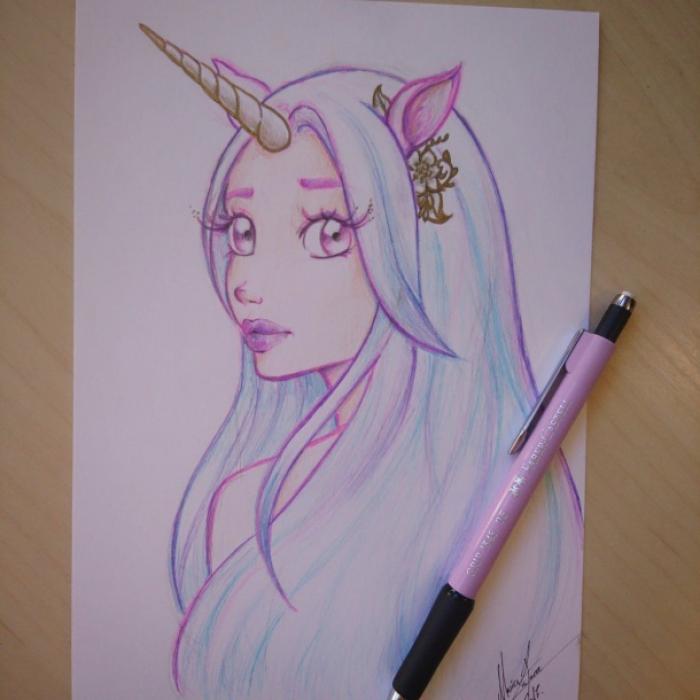 This drawing is so whimsical and fun. It would be perfect for a little girl's room or anyone who loves unicorns. The ideas can be so diverse. You can add flowers, unicorn, different colors and still the drawing will come out attractive.
The Lost Girl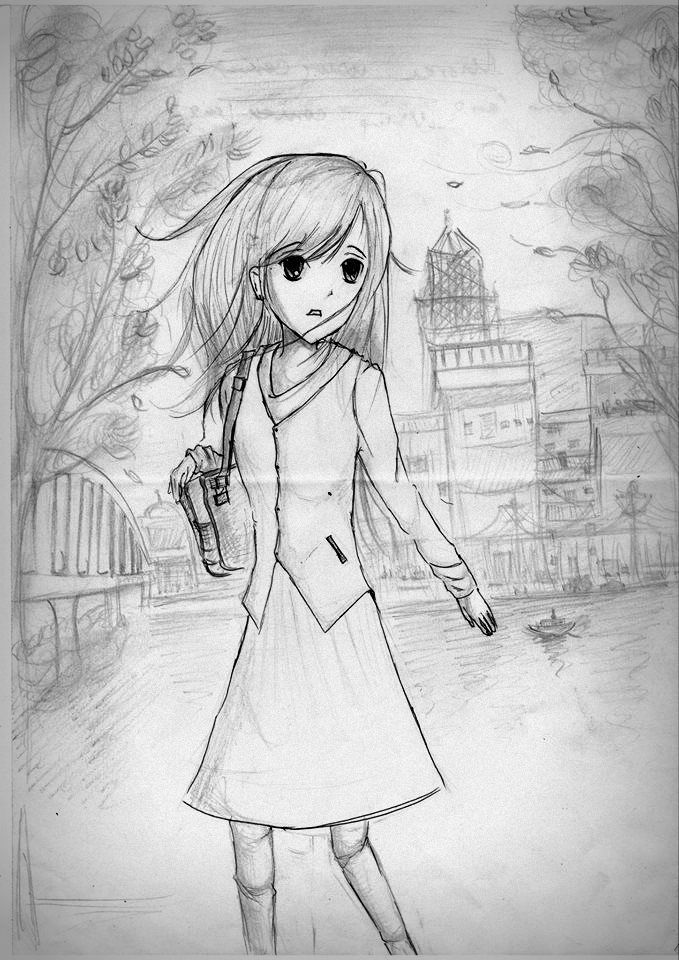 Anybody who loves showing multiple thoughts going inside a girl's head should go for this sketch. This is a great drawing for anyone who wants to focus on the eyes and mouth. The lips are the focus of this piece and they're so lush and beautiful.
The Fashionista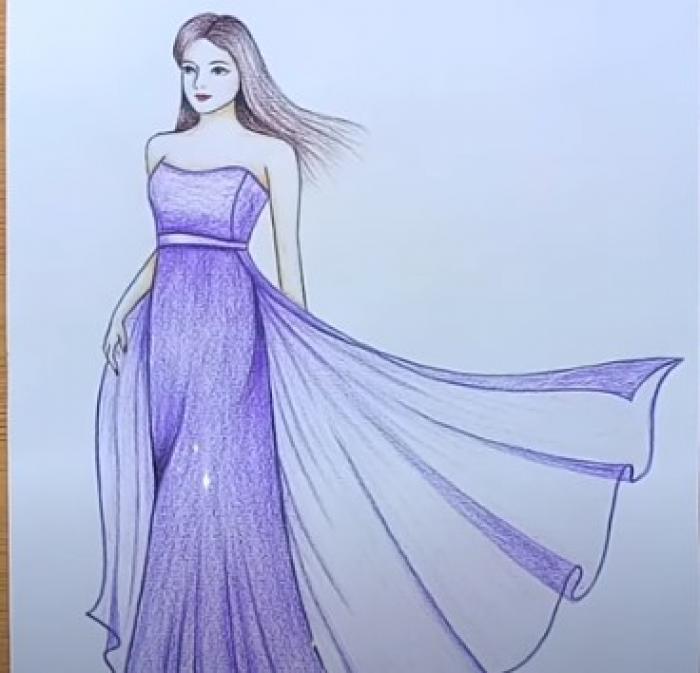 This is a perfect drawing for anyone who loves fashion. The clothes and accessories are so detailed and well-rendered. Check out Farjana Drawing Academy for illustrations that are easiest to draw and
The Hipster girl with beanie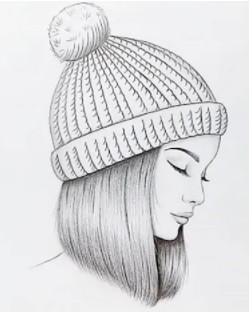 Another masterpiece tutorial by Farjana Drawing academy. This is a perfect drawing for anyone who loves the hipster culture. The beanie and glasses are so cool and trendy. Her ideas of creating beautiful drawings are straightforward. She starts with different shapes and then moves to highlight the shapes.
Flowers for Eyes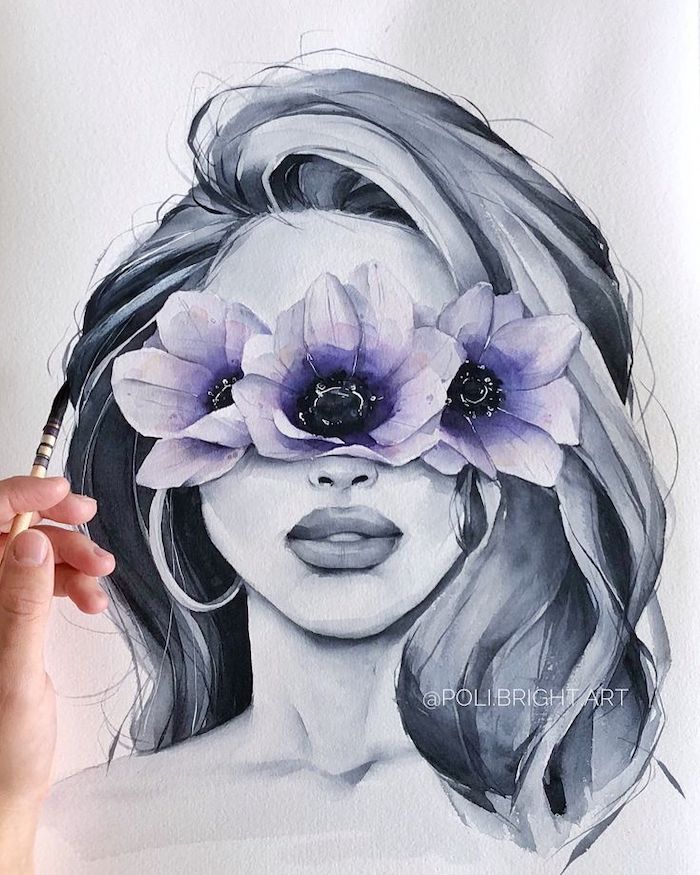 This is a beautiful and creative drawing. It would be perfect for someone who loves flowers or wants to try something different. The drawings might be a little detail-oriented since the idea is different. Flowers coming out of the eyes and different colors in petals will add more details.
The Gothic Girl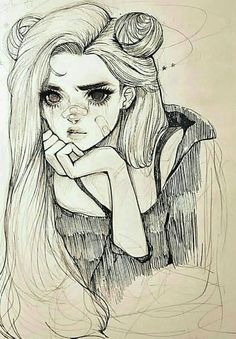 This is a perfect drawing for anyone who loves gothic fashion. The dark clothing and makeup are offset by the pretty flowers in her hair. You can add different textures around the face, Band-Aids, etc. and the drawing will become more and more gothic.
The Fairy Girl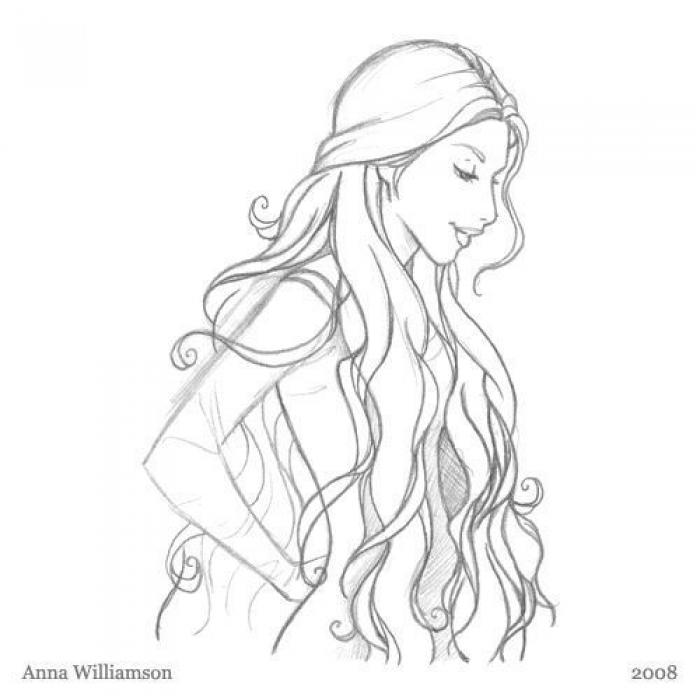 This is a gorgeous drawing that would be perfect for someone who loves all things magical and fairy-tale.
The Romantic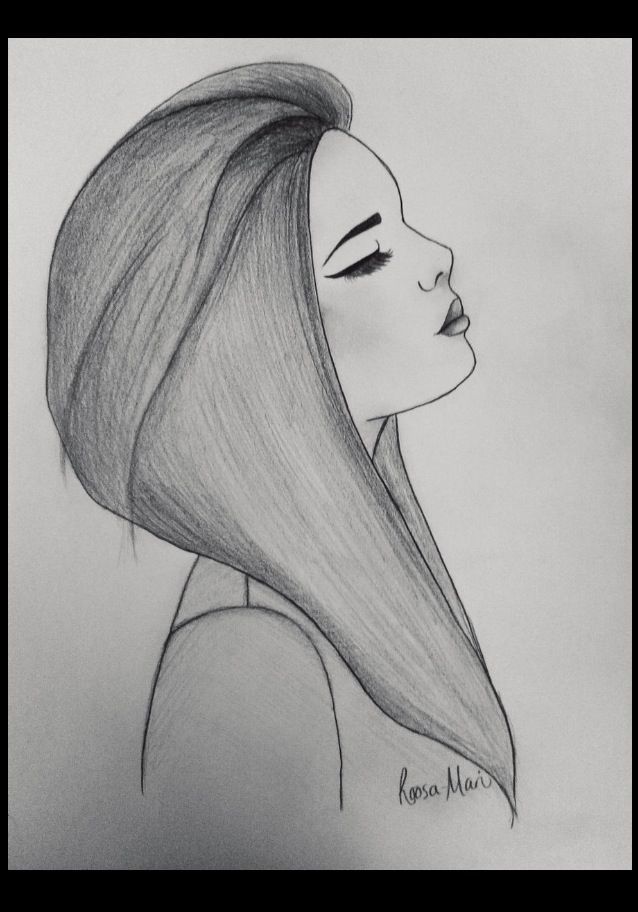 This is a beautiful and romantic drawing. If you love the sea or myths and legends, this drawing is perfect to get you started as a sketch artist. This is a simple, artistic, yet beautiful piece of art that screams attention. Closed eyes with heavy shadowing on the eyelash, less coloring on the hair but dark outlined, this is a masterpiece in itself.
FAQs
How to get girl drawing ideas?
There are a lot of ways to get cute drawings of girls. Few of them include Pinterest, YouTube, Google, Instagram and many others.
Conclusion
Girl drawing ideas are the best way to get you started as the artist. VanceAI is an image enhancer that converts your images into line drawing so you learn easily which curves go where. You can also use the VansPortrait or Toongineer Cartoonizer that converts your pictures into cartoons. Overall, the above mentioned ideas and VanceAI solutions will become the perfect answer to your sketch artist queries. Read more: 10 Popular Video Game Characters Recreated as Pencil Sketches
Do you find this post helpful?
Yes
No