Humans have that inborn desire to fly high, and drones have somewhat fulfilled it; viewing the world from the sky via drone photography. The advent of aerial photography played a significant role in mapmaking in the twentieth century. The first half century of aerial photography was limited by high costs and risks.
An aerial photographer captures scenes via drones or aircraft. These aerial shots provide professionals, in fields like geography, history, ecology, geology, urban planning, archaeology, and geography with an essential pictorial basis for their research. As a source of remote sensing data, aerial photography remains one of the most steadfast and broadly used types of photography.
What is Aerial Photography?
It is a photography technique, where you visualize the physical and cultural landscape of an area from above, using drones or aircraft. Aerial photography is not limited to just landscape shots. This photography also covers travel, events or architecture. While the quality of the photo is often influenced by the whether, such as the foggy sky. Therefore, tools like VanceAI Photo Dehaze can be helpful to help you to remove haze and restore detail from your image automatically.
Here are the top ten best aerial photographers you need to follow on Instagram! Be it for your research or to get the needed tips these will helpful!
Best 10 Aerial Photographers to Follow on Instagram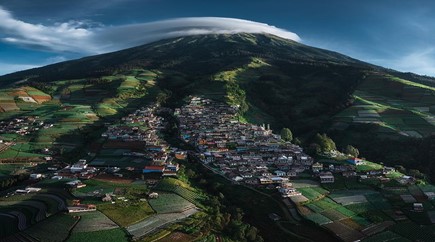 Jordan Hammond is a traveller and a full-time travel photographer. He started as an English teacher in China. But that innate traveller in him discovered his love for photography.
He has been to several countries from China to Indonesia.
He also conducts online courses for aerial photography/drone photography!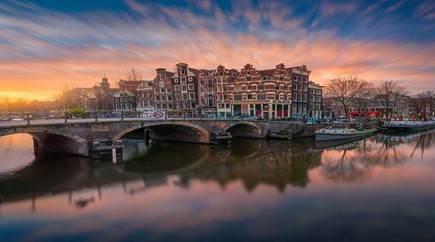 Albert Dros has been doing professional landscape aerial photography for more than ten years. He has visited places like Kyrgyzstan, Austria, Antarctica, Iceland and Greenland.
He works for several big brands as an official brand ambassador like Sony, Skylum etc. He also worked with brands like National Geographic, Adobe, CNN etc.
Peter Yan is an internationally acclaimed aerial photographer from Melbourne, Australia. He is known for his passion for landscape and aerial photography. He is appreciated for his work across the globe.
Sebastien Nagy is a full-time photographer based in Brussels. He has been taking aerial shots from the rooftops to capture unusual perspectives.
This practice led him to become a successful aerial photographer. Sebastian has won an award for the aerial photographer of the year 2020. You can go through his mind-blowing shots on Instagram.
Alex Noriega has exceptional expertise in aerial photography! He travels across America and captures breathtaking images. He uses several techniques to put his aerial photography game strong. His shots have unique patterns, which add a dynamic sense to his photographs. You can go through his phenomenal artwork on Instagram.
Tomas Westenenk Orrego is an abstract aerial photographer and also a professional architect.He has been using cameras, film cameras or his phone to capture the enchanting urban shots.
His shots depict the repetition of the patterns and the shapes. To your amazement, he is also colour blind but yet keeps his aerial photography game leveled.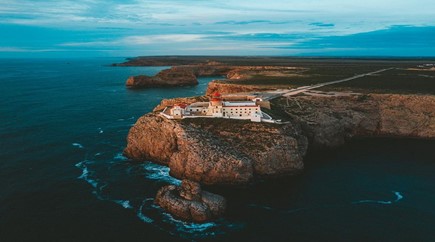 Michael Schirnhofer is an Austrian based aerial photographer mostly entitled to landscapes, using specialized drone photography techniques.
He sells Lightroom presets to his followers as well. He is also one of the founding members of CM Visuals, which helps people to outgrow their creative content and visuals on Instagram.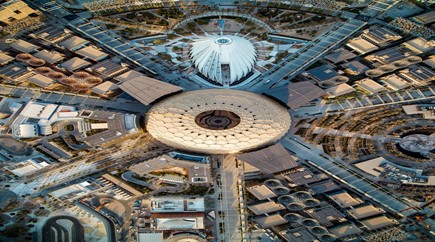 Bachir Moukarzel is a professional, award-winning aerial photographer, who belongs to Lebanon, based in Dubai. He persistently shows his expertise in drone photography. Also collaborates with companies more often. He is so passionate about previewing different cities in unique and scenic ways.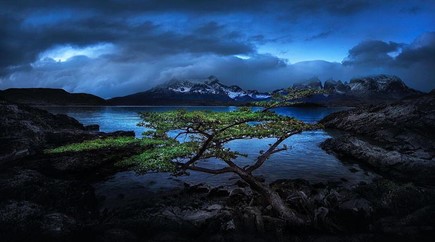 Jay Daley is an Australian photographer who just embarked on aerial photography to show his immense talent through a new perspective.
He is a traveller who roams across the globe, from China to the Arctic Ocean, to capture terrific, night aerial shots.
Fabien Barrau is a professional photographer. He has expertise in so many different niches like still life, abstract photography and commercials etc. He switches between disciplines to create a genre of his own.
His most exquisite work is aerial photography, as he manages to capture witty-exotic shots.
Tips To Become a Successful Aerial Photographer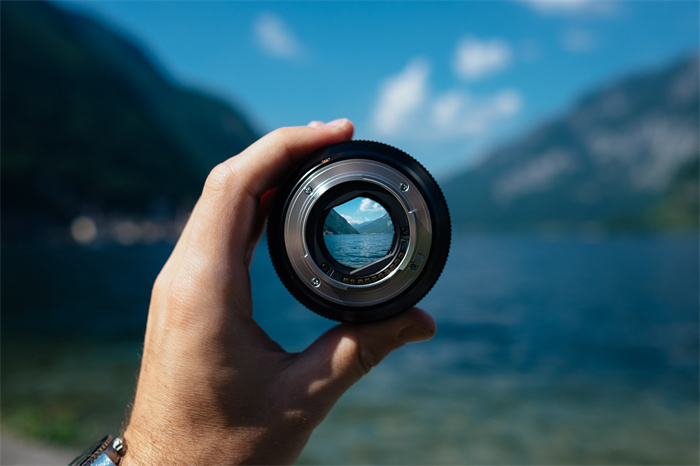 Photographing and filming from the air is a unique way to get a bird's eye view of landscapes and architecture, giving you access to striking images of otherwise inaccessible areas. Architecture, real estate, and the environment rely on aerial photography and videography.
Consider the special requirements when shooting from an airplane, helicopter, drone, or a tall building.
Three Ways to do Aerial Photography
1. Drones, viable and accessible technology
You can break into the world of drone photography conveniently and affordably. Drones have a much lower negative environmental impact as compared to aircraft as well. Remember, drones are subject to airspace regulations - so ensure that the area where you will be flying them is permitted.
2. Airplanes go a long way
In many places where drones are not allowed, airplanes have the advantage of flying higher, and farther. The cost and ease of booking a flight may be less than you think. This will include bringing your high-quality camera equipment as well which you will be using to produce gallery-quality photos.
3. Helicopters move swiftly at lower altitudes
Within inhabited areas, an airplane cannot fly lower than 1,000 feet. Booking a helicopter is the best choice if you need to fly low over an area. If you want to shoot in a densely populated area, a helicopter would be the best option though it would be costly.
Get The Right Tools
Take into consideration these key factors before taking off for aerial video or photography. Be prepared and ready.
1. Check FAA approval before you take off
Operating in prohibited areas can lead to serious consequences. An advantage of chartered flights is the pilot will clear your flight before take-off. When flying drones, make sure you register your drone with the FAA and authorize your path with a program like AirMap.
2. Follow the path of the sun when you fly
An aircraft is only useful for photography when the Sun is about 20 degrees above the horizon.
3. Get an open door or window
It is better to ask your pilot to remove the glass from the window or door. Aerial photos will become blurry if you touch your camera to the edge of the window or any other part of the plane.
4. Make sure to secure all your equipment before taking off
When shooting through an open window, door or from a high altitude, use a strap and clips to secure your camera and equipment to your body. Keep your phone and keys in pockets with zippers.
5. Carry a spare lens and camera body
Use lenses covering a range of 28 millimeters to 400 millimeters. It may be easier to swap lenses if you bring a second camera body. There may be a chance of capturing the body and wings of the plane with any lens wider than 28 millimeters. But lenses longer than 400 millimeters may cause blurry pictures due to excessive magnification. Alternatively, you can try stabilizing your camera with a gyroscope.
6. It is better to shoot at a fast shutter speed
Avoid blurring your photos by using a high shutter speed, such as 1/1000 of a second or higher. As you move the camera around, consider tapping the autofocus setting. So, it cannot switch back to manual.
7. During low light, raise the ISO
During your flight, if the sun sets, you will need a camera that can shoot at a higher ISO. If it becomes dark in the evening, start by shooting at 200 or 400 and increase to 1600, 3200, or even higher.
Conclusion
Aerial photographs tend to appear in almost all the niches of photography. For example, travel, urban, architecture, landscape, and event photography. Creating dynamic compositions will be easier with a tool like this.
These artists' profiles are specifically for you if you are passionate about aerial photography. So, who don't you equip yourself with the tips for taking the best aerial shots beforehand! Read more: How to Fix Hazy Image with VanceAI?
Do you find this post helpful?
Yes
No